An irresistible mix of lovestruck glances and instant chemistry, the romantic comedy has timeless charm and, in December, the much-awaited Anyone But You is the latest to join the rom-com roster. The newest feature from writer-director Will Gluck – behind modern classics Easy A (2010) and Friends With Benefits (2011) – Anyone But You stars Sydney Sweeney and Glen Powell as college arch-nemeses who fall for each other while on holiday at a destination wedding. Ahead of Gluck's buzzy new romance, we take a look at some of the best rom-coms of all time – from our favourite twists of fate to unexpected meet cutes.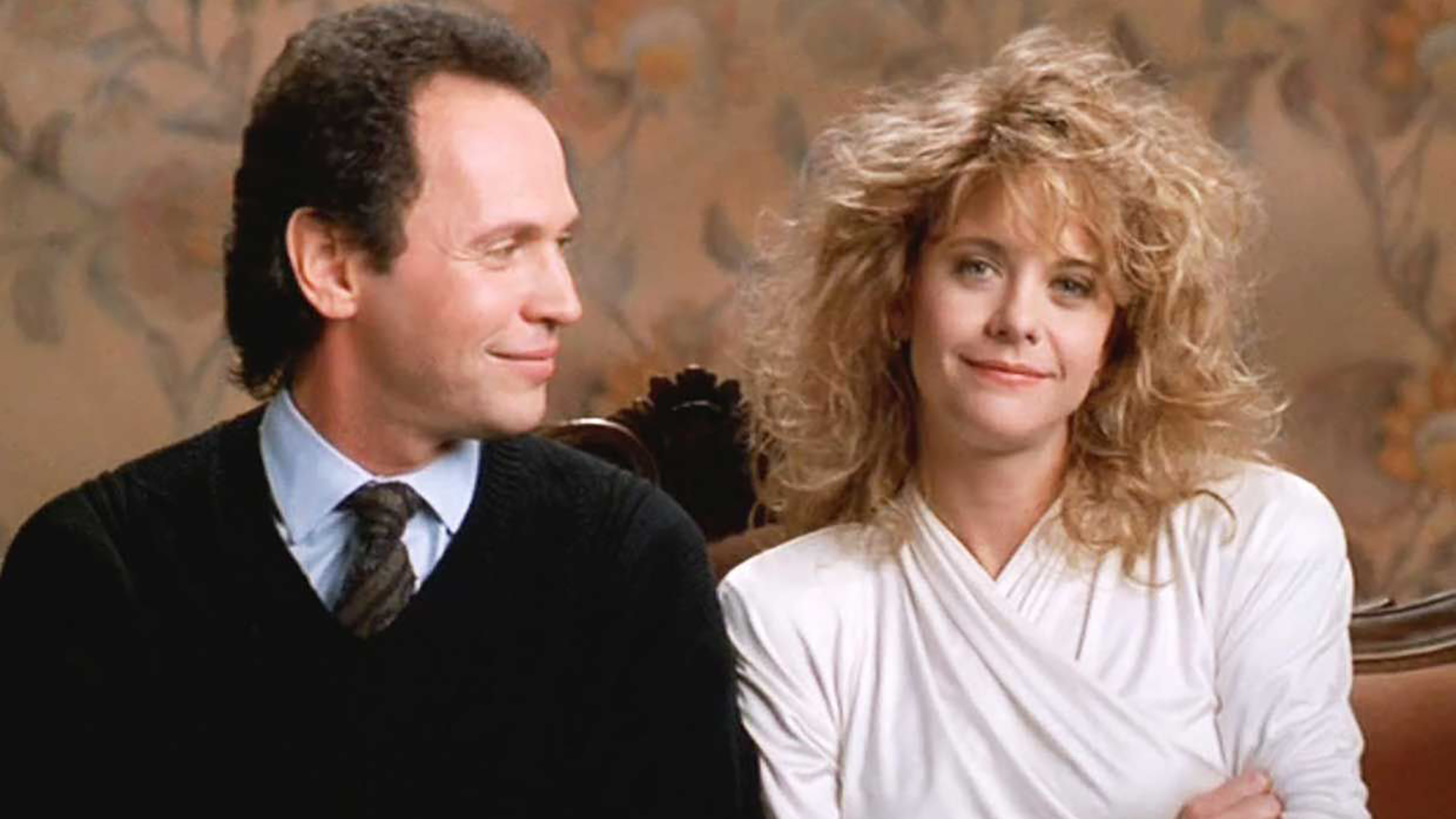 When Harry Met Sally (1989)
A golden-hued city in autumn. Late-night phone calls watching Casablanca (1942). A very memorable sandwich at Katz's Deli. A love letter to New York and to enduring friendship, When Harry Met Sally (1989) is one of the most charming romantic comedies of all time – and a playful spin on love at first sight. In 1977, Harry Burns (Billy Crystal) and Sally Albright (Meg Ryan) meet for the first time driving from Chicago to New York after graduation. The beloved, Nora Ephron-scripted classic delightfully subverts the traditional meet cute. Harry and Sally meet, but no romance blossoms – they bicker, instead, about personality types, movies, sex. Their meet cutes keep happening: five years later, by chance on the same flight, and five years later still in a bookstore. Over the course of their encounters, their initially spiky dynamic melts into a deep affection, and they form an intimate friendship set to a sultry jazz soundtrack by Frank Connick Jr. Exactly 12 years and three months after they first meet, Harry and Sally get married. Their wedding cake is coconut with a rich chocolate sauce – on the side, naturally.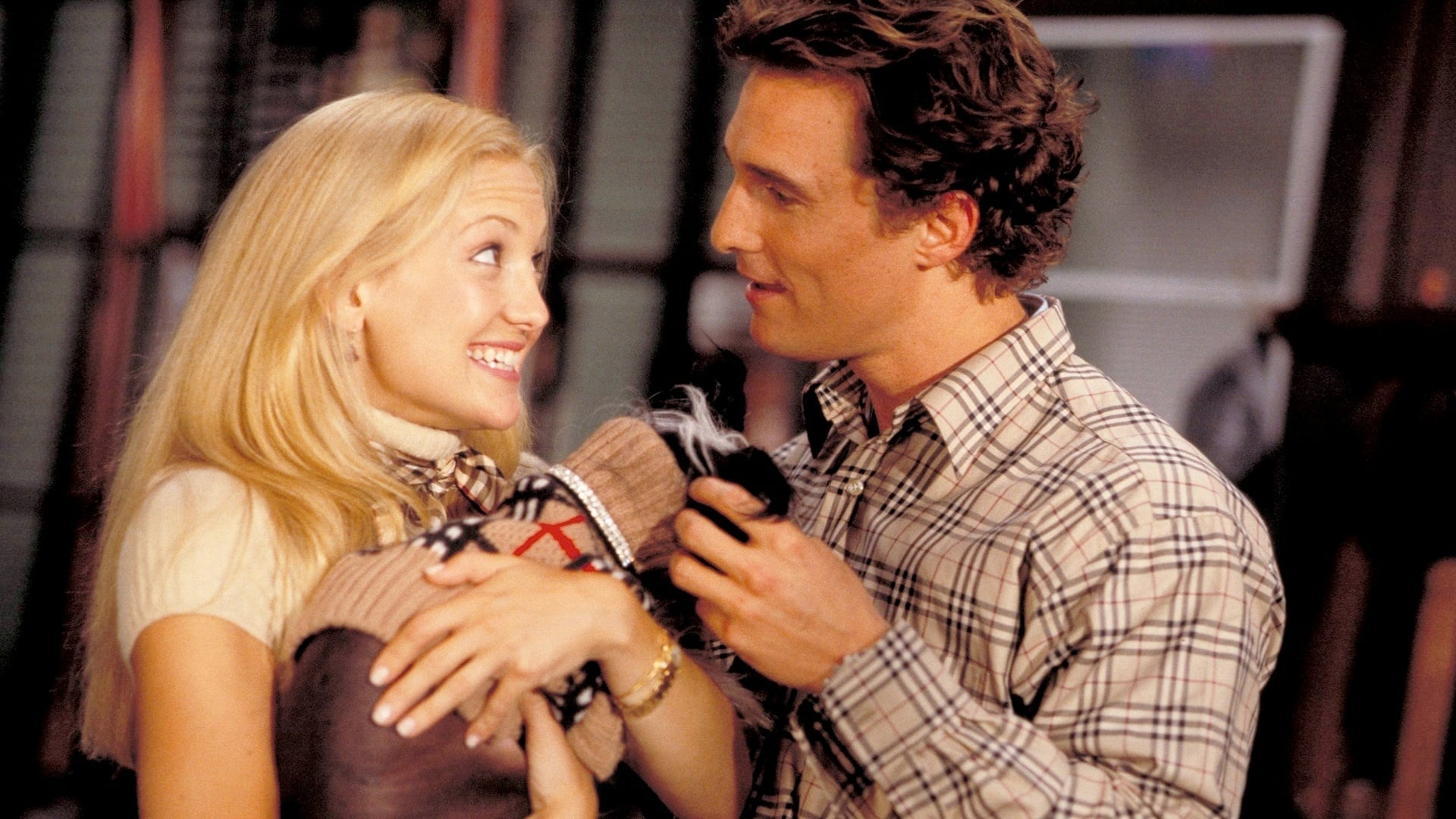 How to Lose a Guy in 10 Days (2003)
The recipe for romance: a risky magazine article and a challenging business bet. Sparks fly in How to Lose a Guy in 10 Days, which follows journalist Andie Anderson (Kate Hudson) and advertising executive Ben Barry (Matthew McConaughey) as they push each other to the limit for their own respective agendas. If Andie can write her latest column about 'losing' a guy she dates, her editor will give her free rein; if Ben can make a woman fall in love with him in 10 days, he will win his sales pitch. Both Andie and Ben up the ante at every turn to win – and lose – each other, through tearful Celine Dion concerts, fake therapy sessions and sabotaged poker games. With its outrageous antics, and Hudson and McConaughey's unrivalled chemistry, How to Lose a Guy in 10 Days is a mischievous rom-com about the joyful unpredictability of real love. All bets are off.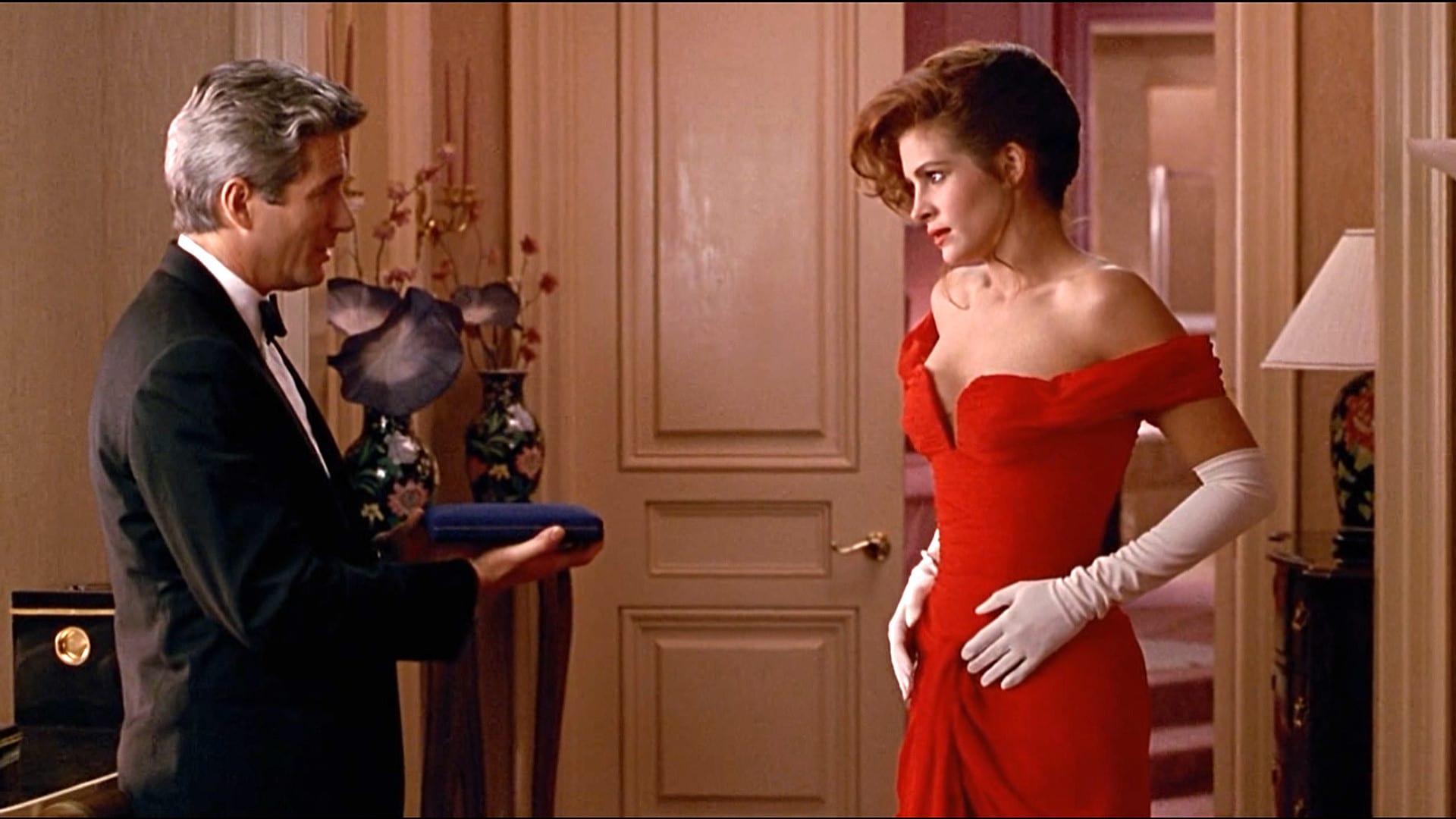 Pretty Woman (1990)
A modern-day fairytale set in Los Angeles, Pretty Woman is one of the best rom-coms ever made. Julia Roberts is radiant as Vivian Ward, a sex worker hired by wealthy businessman Edward Lewis (Richard Gere) for a week. Despite Vivian's rule to never fall in love with a client, romance blooms between them. This Nineties classic is full of charm, from Vivian singing Prince in the bathtub to the unscripted moment Edward closes a jewellery-box lid on her fingers (Roberts' shrieking laughter – delighted by Gere's improvisation – was so good that director Garry Marshall decided to keep it in). But alongside its Cinderella-style romance, Pretty Woman is also a powerful commentary on social status, money and power. Vivian is judged throughout the film for her work and her appearance, most memorably at a luxury clothes store on Rodeo Drive, where retail assistants refuse to help her. When she returns, hands full of shopping bags from other stores, she chirps: 'Big mistake. Big. Huge.' Both sentimental and incisive, Pretty Woman is an irresistible tale of love that defies societal expectation.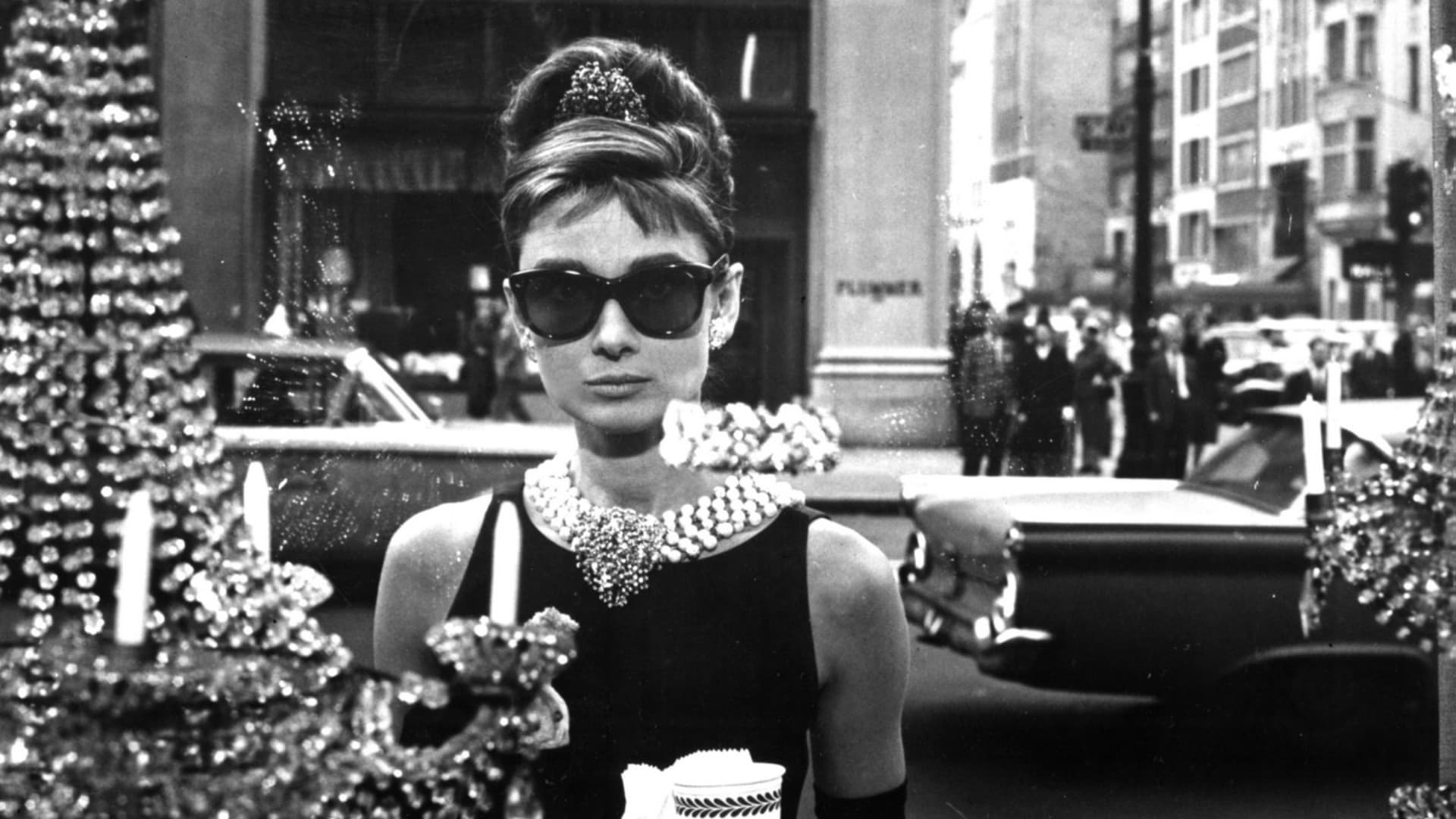 Breakfast at Tiffany's (1961)
The opening scene is iconic. In New York City, a woman steps out of a taxi, wearing a black dress, big sunglasses and pearls wrapped around her neck. She stands in front of the Tiffany & Co on Fifth Avenue, reaching into a paper bag for a pastry. This woman is, of course, Holly Golightly. Audrey Hepburn shines as the film's eccentric lead, who falls in love with struggling writer Paul 'Fred' Varjak (George Peppard) when he moves into her apartment building. Despite their various entanglements with other people – Paul with a woman he introduces as his decorator, and Holly with the ninth richest man in America – Holly and Paul's connection is magnetic. Audrey Hepburn was instantly lauded for her charismatic performance, as well as her beautiful rendition of the film's signature song 'Moon River' out of her apartment window. Breakfast at Tiffany's made her a cultural icon. And the film's ending is just as beloved as its opening. In the pouring rain, Paul and Holly find her missing cat – and they kiss with him tucked between their trench coats.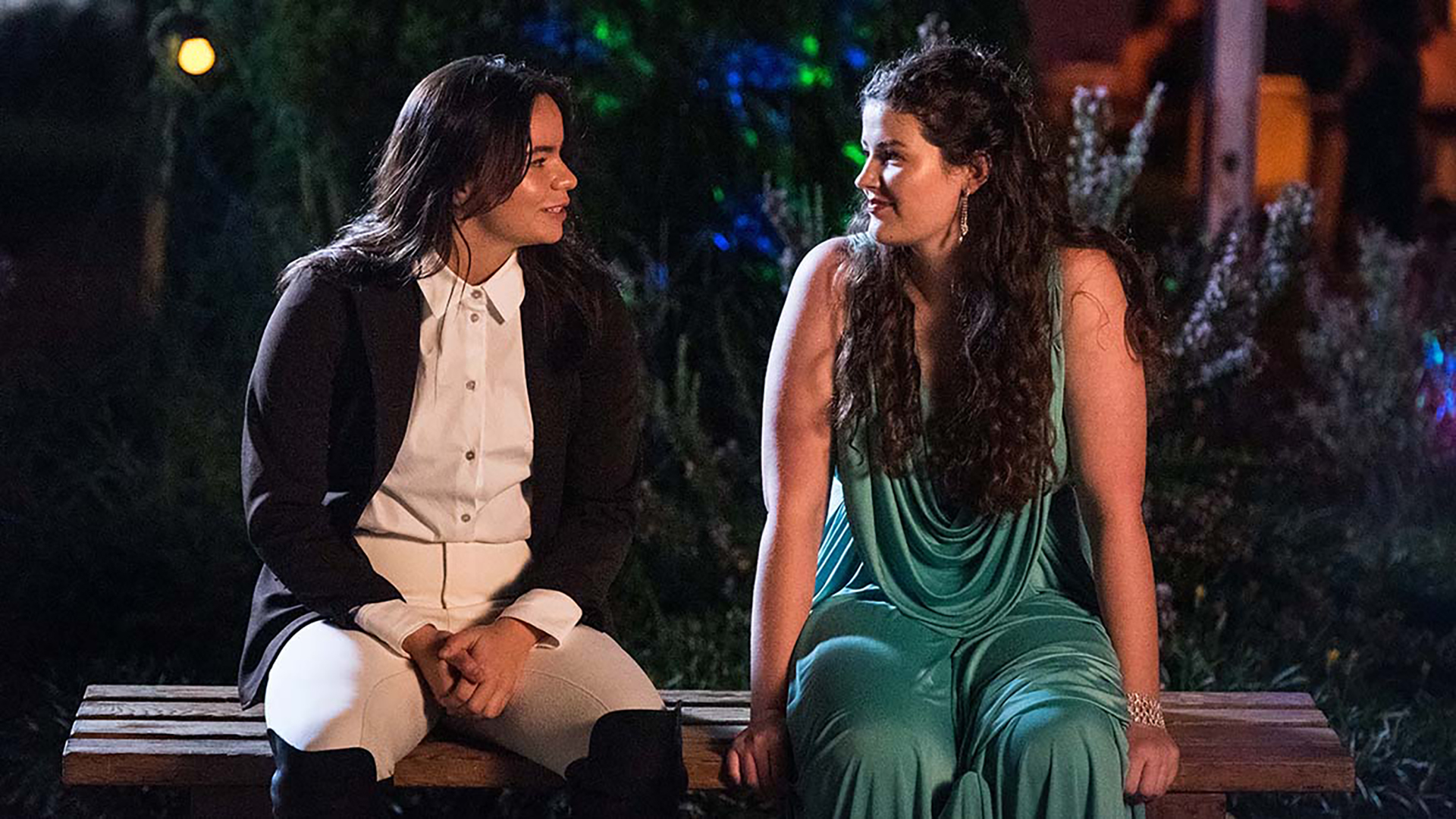 Ellie & Abbie (& Ellie's Dead Aunt) (2021)
Heartfelt teenage feeling, school proms – and a lesbian fairy godmother. Directed by Monica Zanetti in her feature directorial debut, Ellie & Abbie (& Ellie's Dead Aunt) is a heartwarming story of first love. Seventeen-year-old Ellie (Sophie Hawkshaw) is desperate to ask her classmate Abbie (Zoe Terakes) to the prom, but can't quite pluck up the courage. Enter Ellie's aunt Tara (Julia Billington) – a lesbian activist in the 1980s – who returns from the dead to act as her niece's queer fairy godmother. Zanetti's film is a rich, lighthearted mix of surrealism and comedy – but at its heart it's a poignant tale of queer inheritance, being guided by past generations, and the trials and tribulations of teenage romance.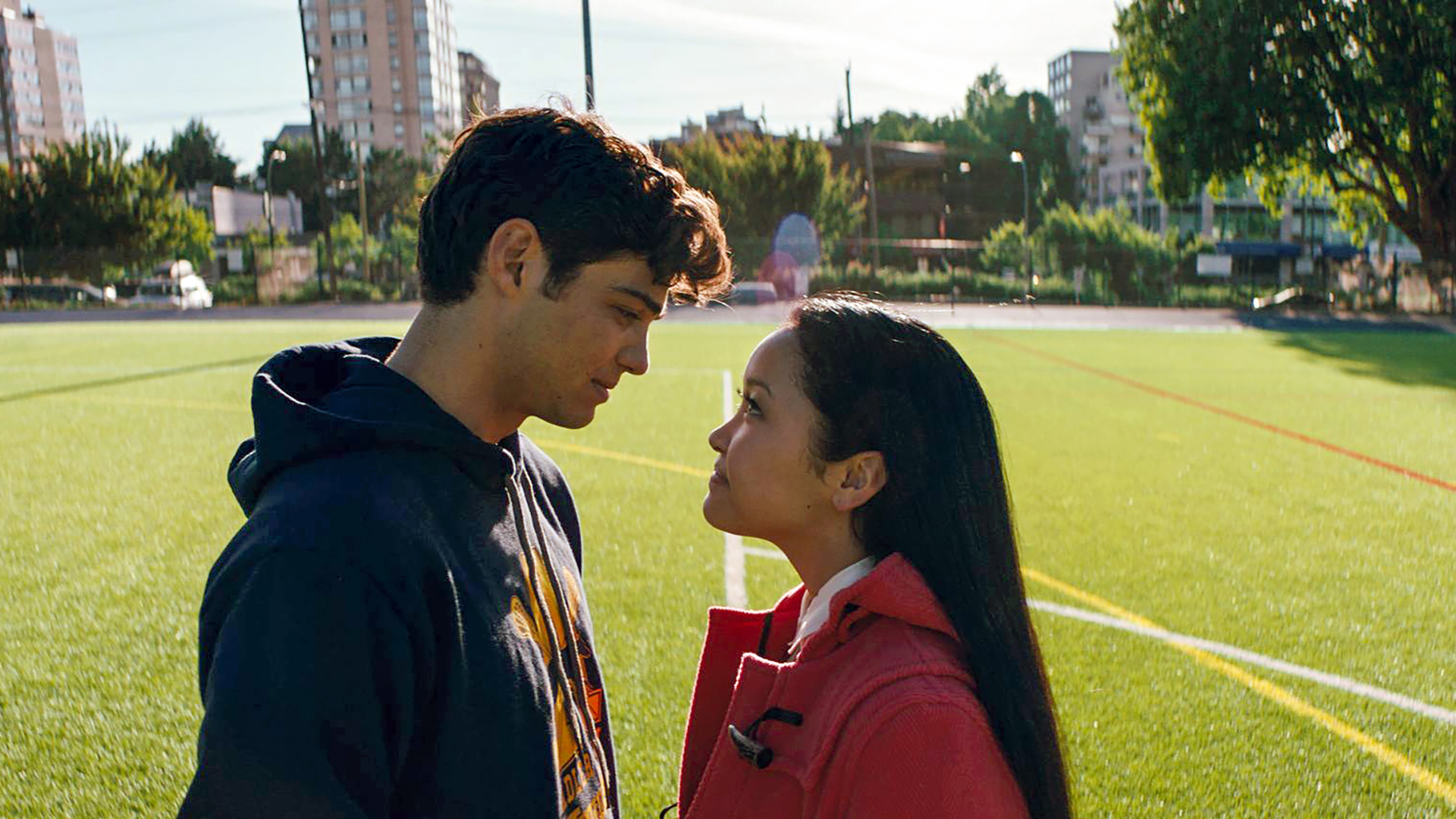 To All The Boys I've Loved Before (2018)
Lara Jean Covey (Lana Condor) writes a letter to every boy she has ever loved – complete with pastel-coloured paper and gel pens – and stores each one in a box in her closet. Chaos ensues when her little sister Kitty (Anna Cathcart) discovers the letters – and decides to send every one. Lara Jean and Peter Kavinsky (Noah Centineo) are brought together when he receives a letter she had written years ago. They both formulate a plan to start dating and make their current crushes jealous – but end up falling for each other instead. With pitch-perfect performances, a smart storyline, and Condor and Centineo's flawless chemistry (remember the pocket spin?!), To All The Boys I've Loved Before is a superlative teen rom-com.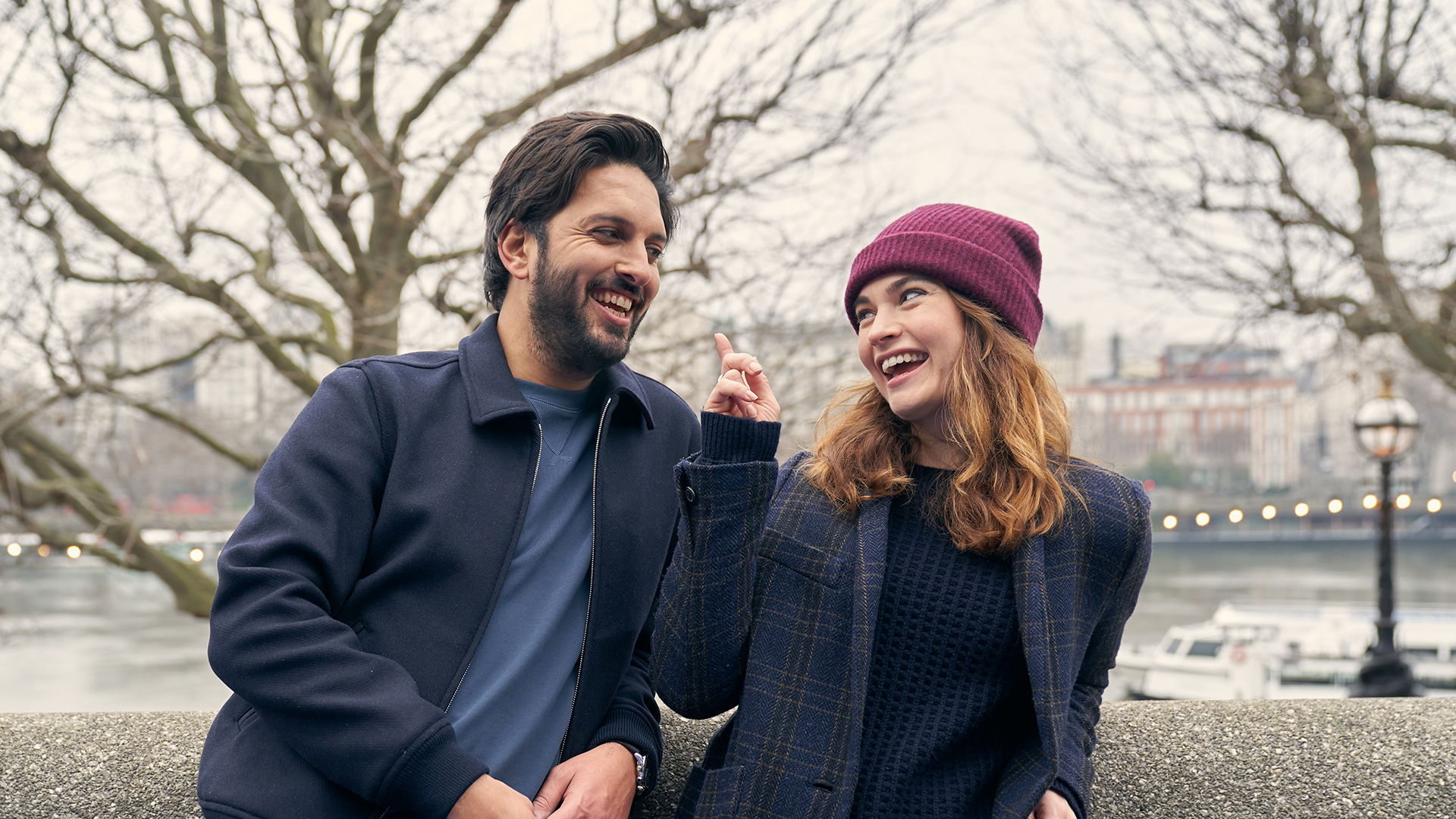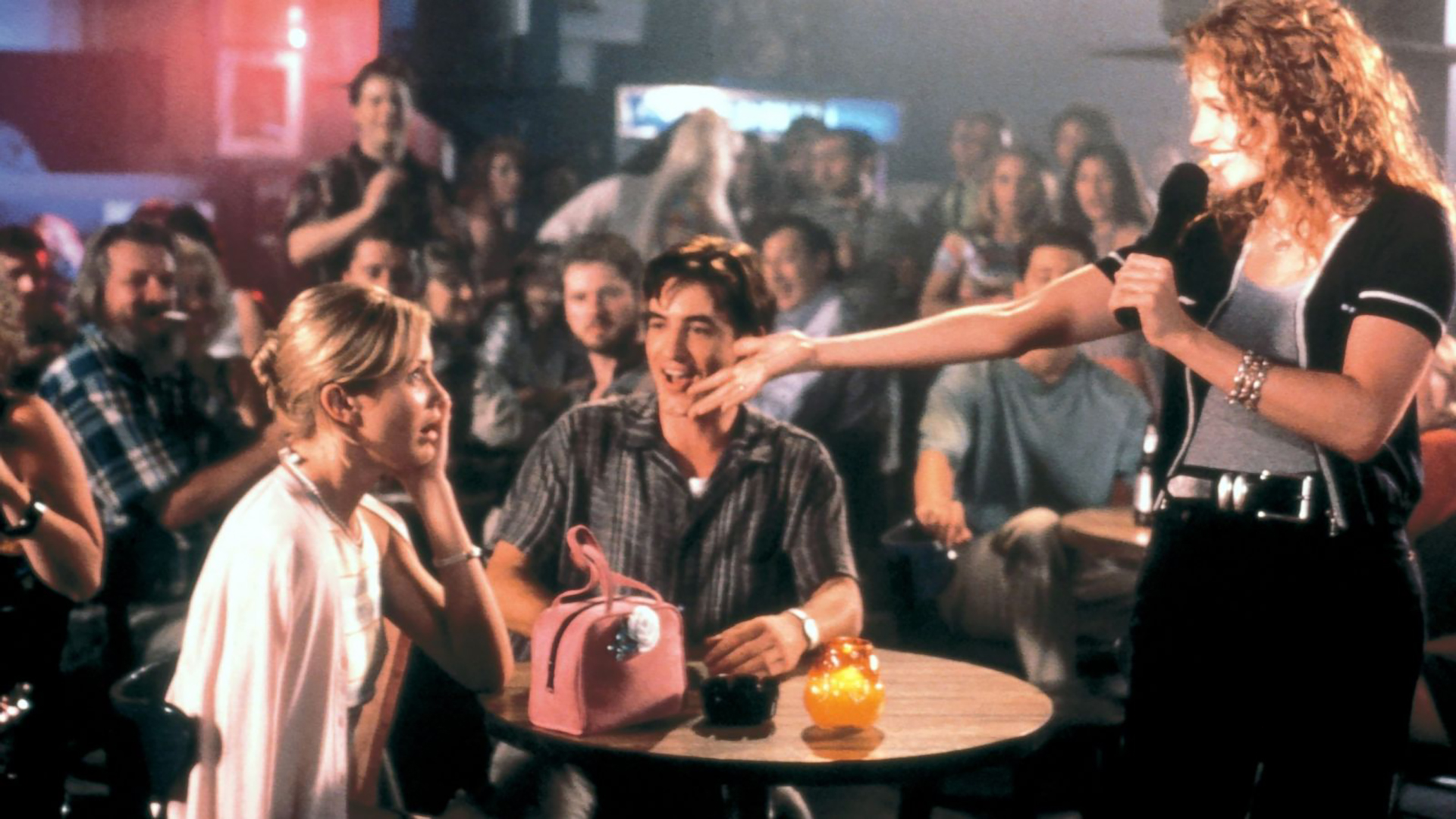 My Best Friend's Wedding (1997)
One of the most memorable love triangles in all of romantic-comedy history: Jules (Julia Roberts), Michael (Dermot Mulroney) and Kimmy (Cameron Diaz). Jules and Michael have been best friends for years, but when Michael calls her to tell her he is marrying someone else, Jules realises she has feelings for him. She attempts to sabotage his relationship with Kimmy – resulting in a series of awkward dinners, impromptu musical numbers, regrettable emails and one central Chicago car chase in a stolen bread van. But My Best Friend's Wedding is a romantic comedy with a twist: Jules discovers that her love is unrequited. The film's ending is bittersweet, swapping the genre's expected happy ending for another kind of joy. After Michael and Kimmy get married, Jules' close friend George (Rupert Everett in one of his best comedic roles) appears at the wedding to surprise her. 'Maybe there won't be marriage. Maybe there won't be sex,' George tells her, 'but by God, there'll be dancing.'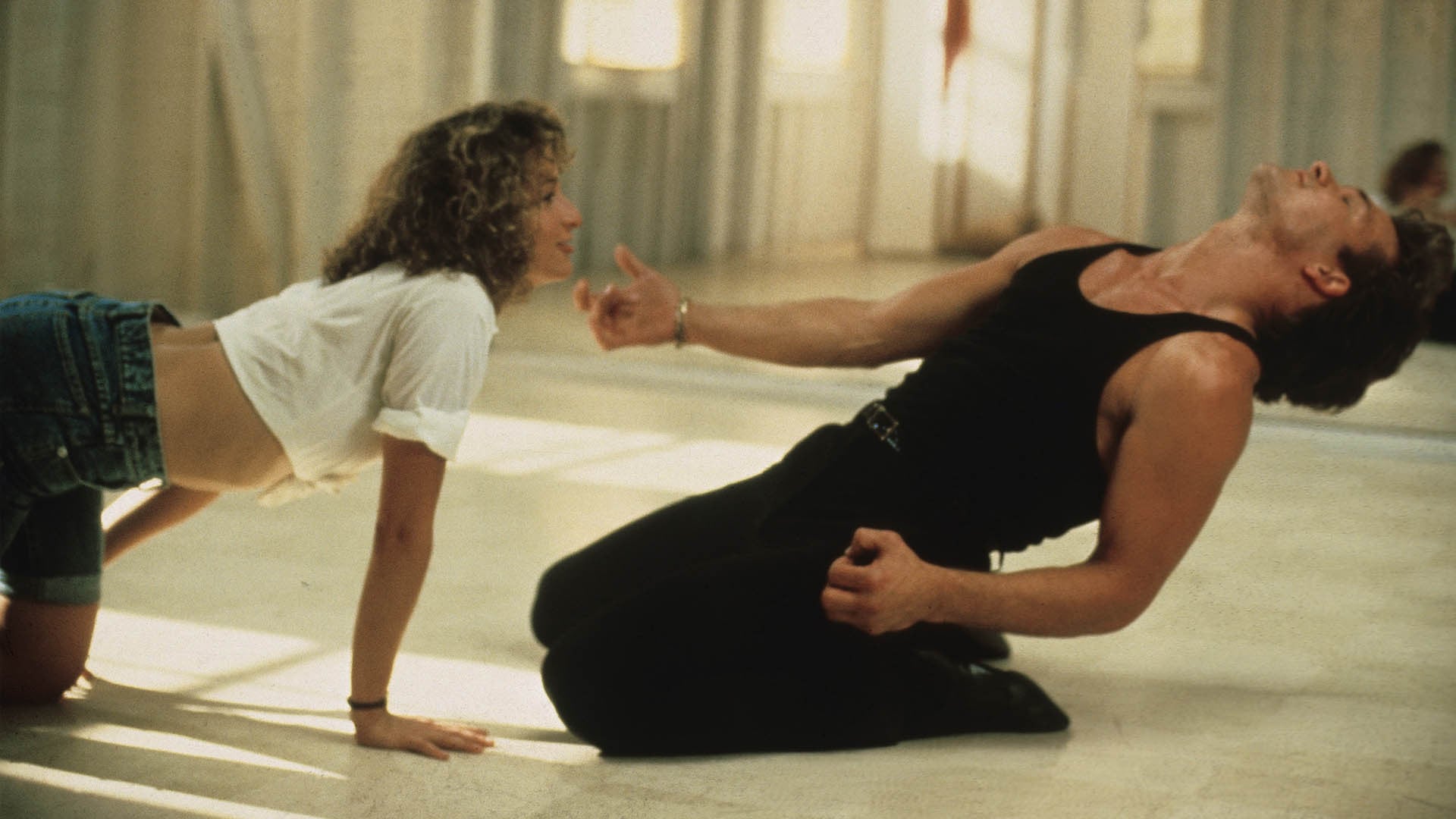 Dirty Dancing (1987)
The phrase 'I've had the time of my life' can only be synonymous with one thing: a sweep-you-off-your-feet love story. With its iconic soundtrack and the palpable sizzle between its protagonists – Frances 'Baby' Houseman (Jennifer Grey) and Johnny Castle (Patrick Swayze) – Dirty Dancing undeniably deserves a spot as one of the best rom-coms of all time. The classic Eighties movie follows shy, 17-year-old Baby as she travels to a holiday resort in the Catskills with her family, where she meets Johnny, a dance instructor. His dance partner, Cynthia Rhodes' Penny, is unable to perform at their upcoming performance due to her pregnancy, so Baby offers to stand in. They practise intensely, in montages filled with impatience and sexual tension in equal measure, and their connection slowly deepens. 'It's a feeling,' Johnny tells Baby, to help her find her rhythm. 'A heartbeat.' Dirty Dancing is an intoxicating portrayal of transformative love: Baby gains confidence in their routine, but also in herself. In the film's joyous final dance scene, she moves with unwavering certainty – and they perfect the now iconic overhead lift.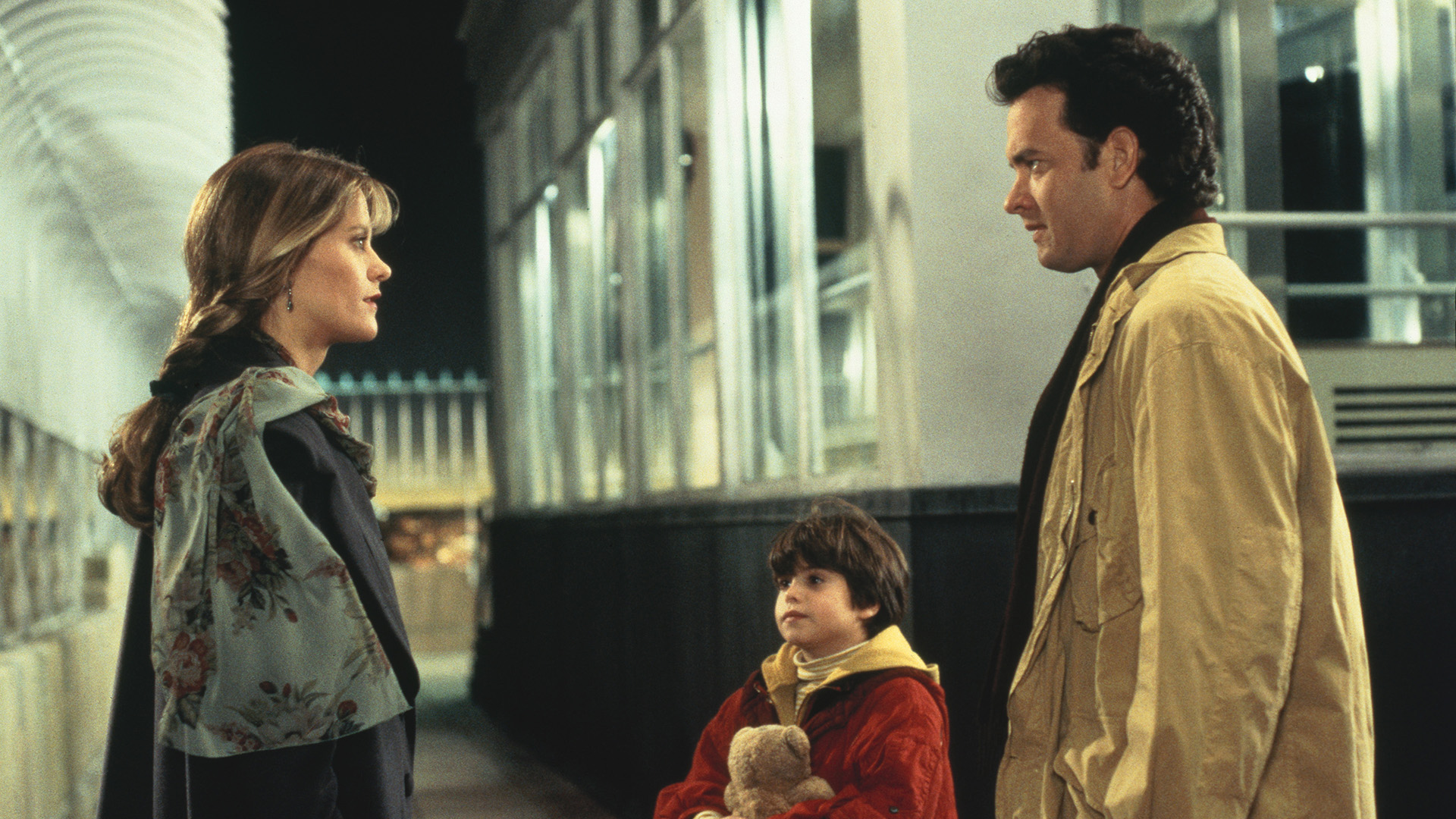 Sleepless in Seattle (1993)
It was like magic. This is the sentiment echoed throughout Sleepless in Seattle (1993), Nora Ephron's wildly romantic tale of fated meetings. The film follows Annie (Meg Ryan), who happens to tune into a radio show on her drive home. On the show is eight-year-old Jonah, calling in on behalf of his father Sam (Tom Hanks), who has recently lost his wife. Annie listens to Sam and feels an instant, inexplicable connection. Sleepless in Seattle is about those impossible-seeming coincidences that make love feel magical, and the film is full of beautiful patterns. In one scene, Annie, sitting in her kitchen, peels an apple in one long curl, without knowing that Sam's ex-wife used to do the exact same thing. Just as Ephron's When Harry Met Sally subverts the traditional meet cute, so too does Sleepless in Seattle: Annie and Sam do not meet properly until the end of the film. Paying homage to An Affair to Remember (1957), they meet at the top of the Empire State Building – and, when they touch hands, it's exactly like magic.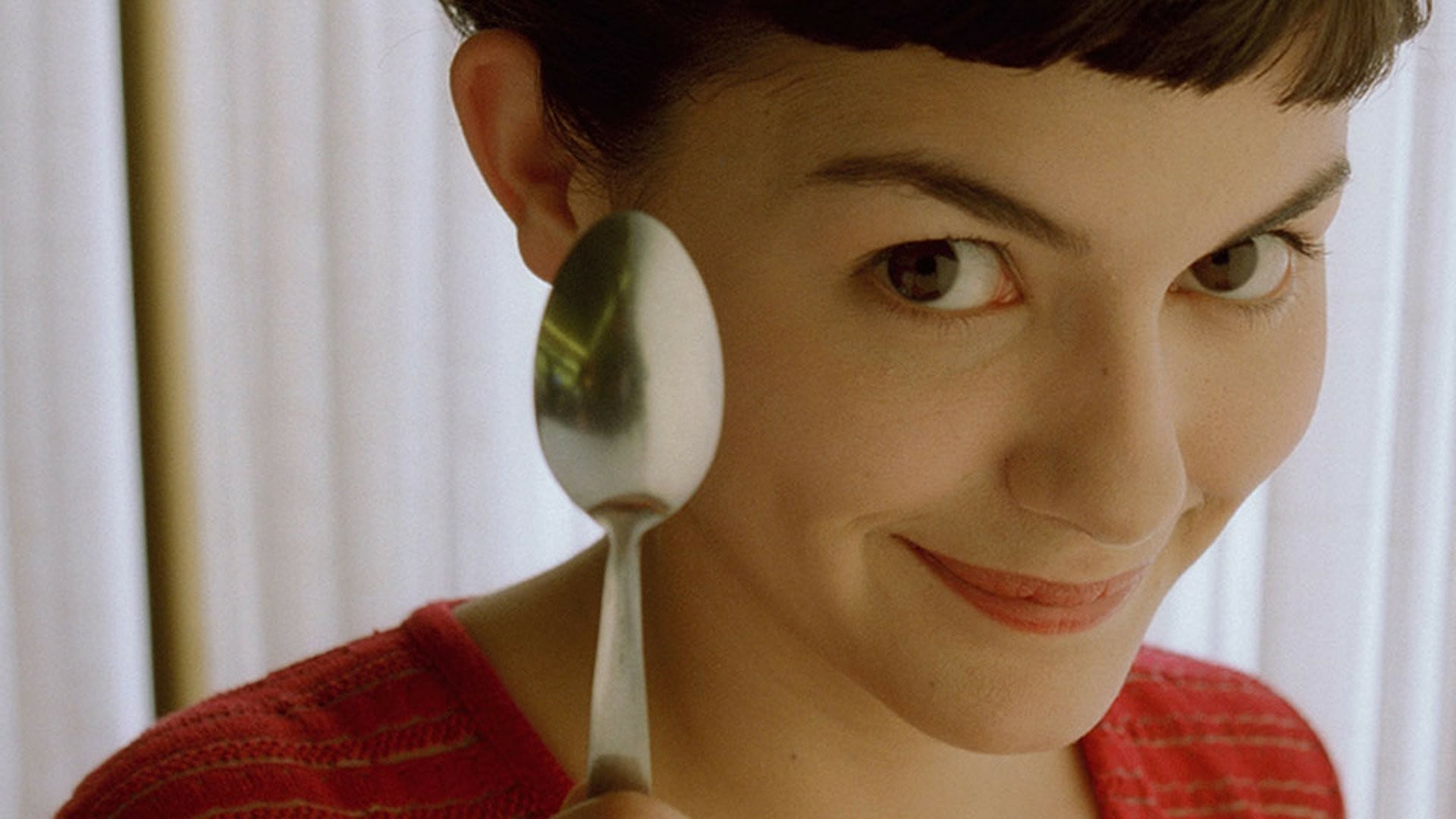 Amélie (2001)
One day, Amélie Poulain (a charming Audrey Tautou in her most memorable role) discovers a small metal box full of childhood memorabilia in her bathroom, hidden by a boy who lived in her apartment years earlier. She decides to return the box to him – and then embarks on a secret quest to bring happiness to other people's lives. Her adventures take her to Nino Quincampoix (Mathieu Kassovitz), a man who collects discarded photos of strangers from photo booths. Sensing a kindred spirit, Amélie is instantly obsessed. A sweet, shy romance unfolds, full of surreal visual flourishes. In one such adorable moment, that so perfectly captures romantic disappointment, Amélie dissolves into a puddle of water when Nino doesn't acknowledge her at the café she works at. Whimsical and offbeat – and shot with a gorgeously saturated colour palette of olive greens, poppy reds and sunshine yellows – Amélie is a quirky love story that ambles through the streets of Montmartre, Paris.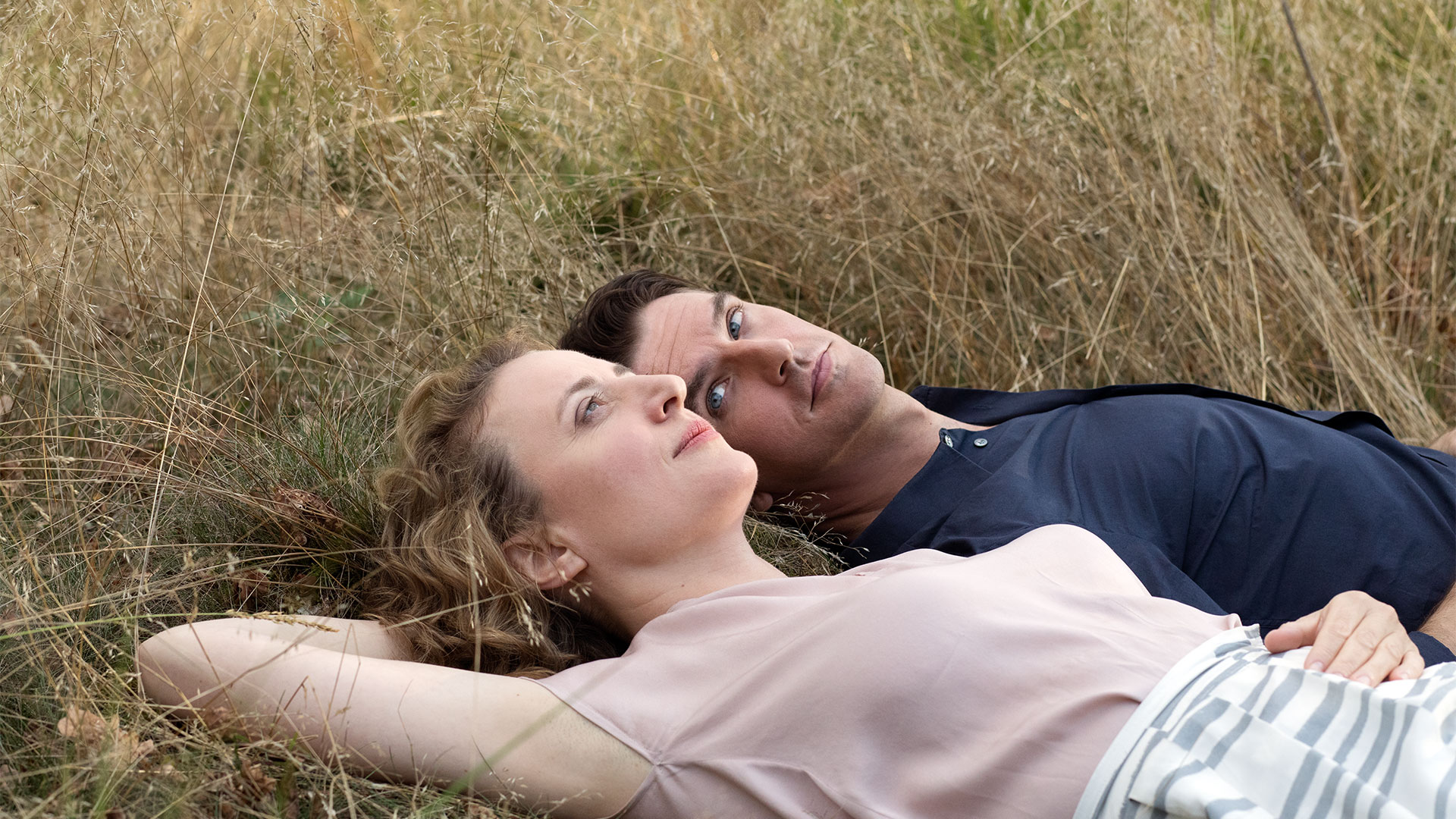 I'm Your Man (2021)
What if your partner was specifically designed just for you? Romance meets science-fiction in I'm Your Man (2021). Set in Berlin in the near future, the film follows archaeologist Alma (Maren Eggert) as she is persuaded by her boss to take part in a new study. For three weeks she must live with humanoid robot Tom (a German-speaking Dan Stevens), who is designed to be her perfect life partner. Though Alma knows that Tom isn't human, her scepticism – to her own surprise – begins to dissipate. Through its interrogation of artificial intelligence and human emotion, I'm Your Man is a poignant philosophical and existential meditation on romance, the human condition and the complex psychology of love.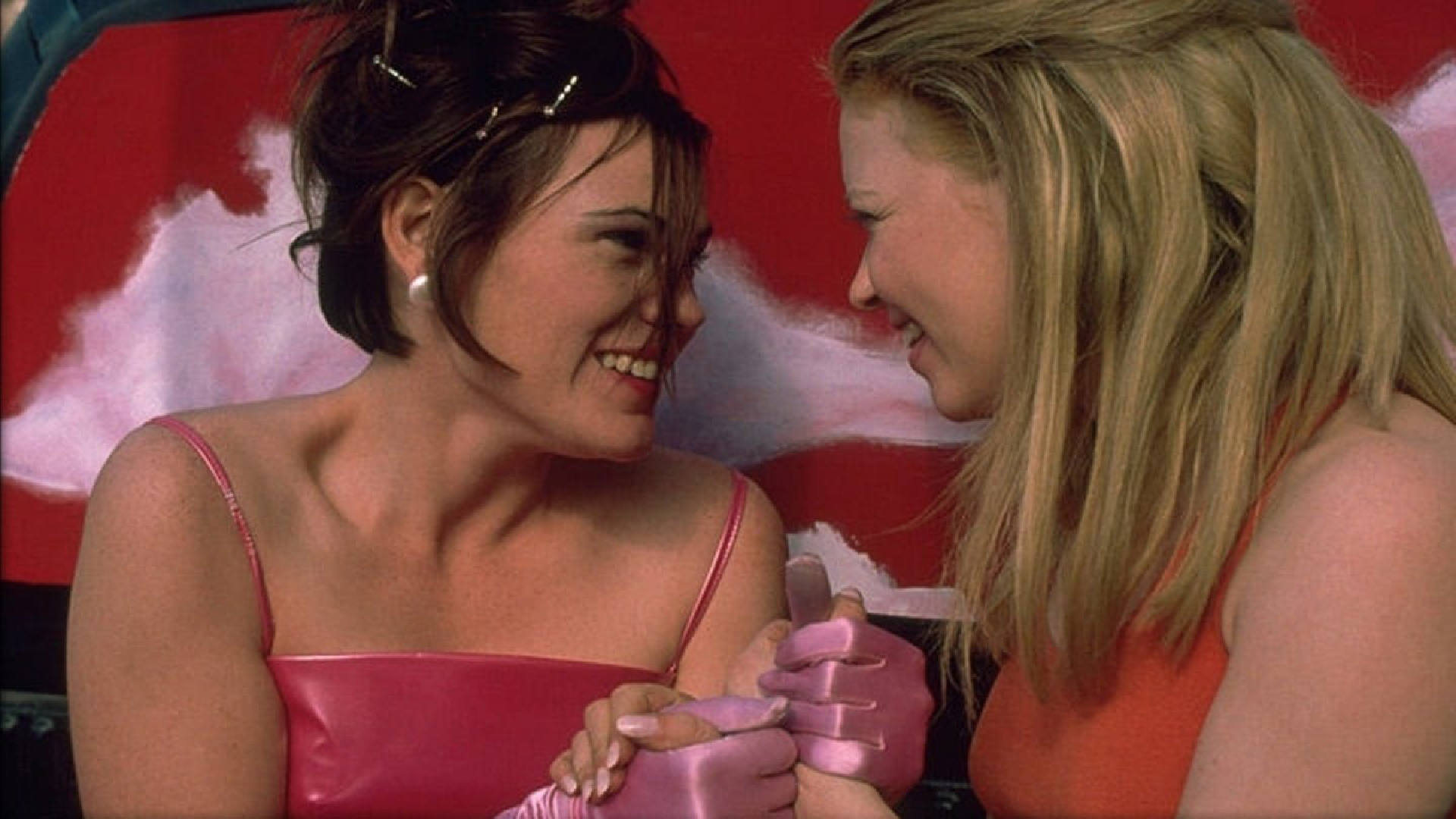 But I'm A Cheerleader (1999)
With its signature kitschy production design – all pastel pinks and sky blues – and social satire, But I'm A Cheerleader is a sugar-sweet and razor-sharp love story. Seventeen-year-old Megan (Natasha Lyonne) is a high-school cheerleader sent to a conversion-therapy camp by her homophobic parents, who believe she is a lesbian. The rom-com takes a satirical look at social conformity and heteronormativity. At camp, the teenagers are tasked with activities that reinforce stereotypical gender roles – boys are taught to chop wood and repair cars, while girls must scrub kitchen floors and paint each other's nails. But it's at camp that Megan meets Graham (Clea DuVall) and quickly awakens her own desire. Against a backdrop of high-camp production, a sensual romance blooms and Megan settles into her queer identity. Delicately balancing playful lightheartedness with the gravity of its subject, But I'm A Cheerleader is a treasured cult classic.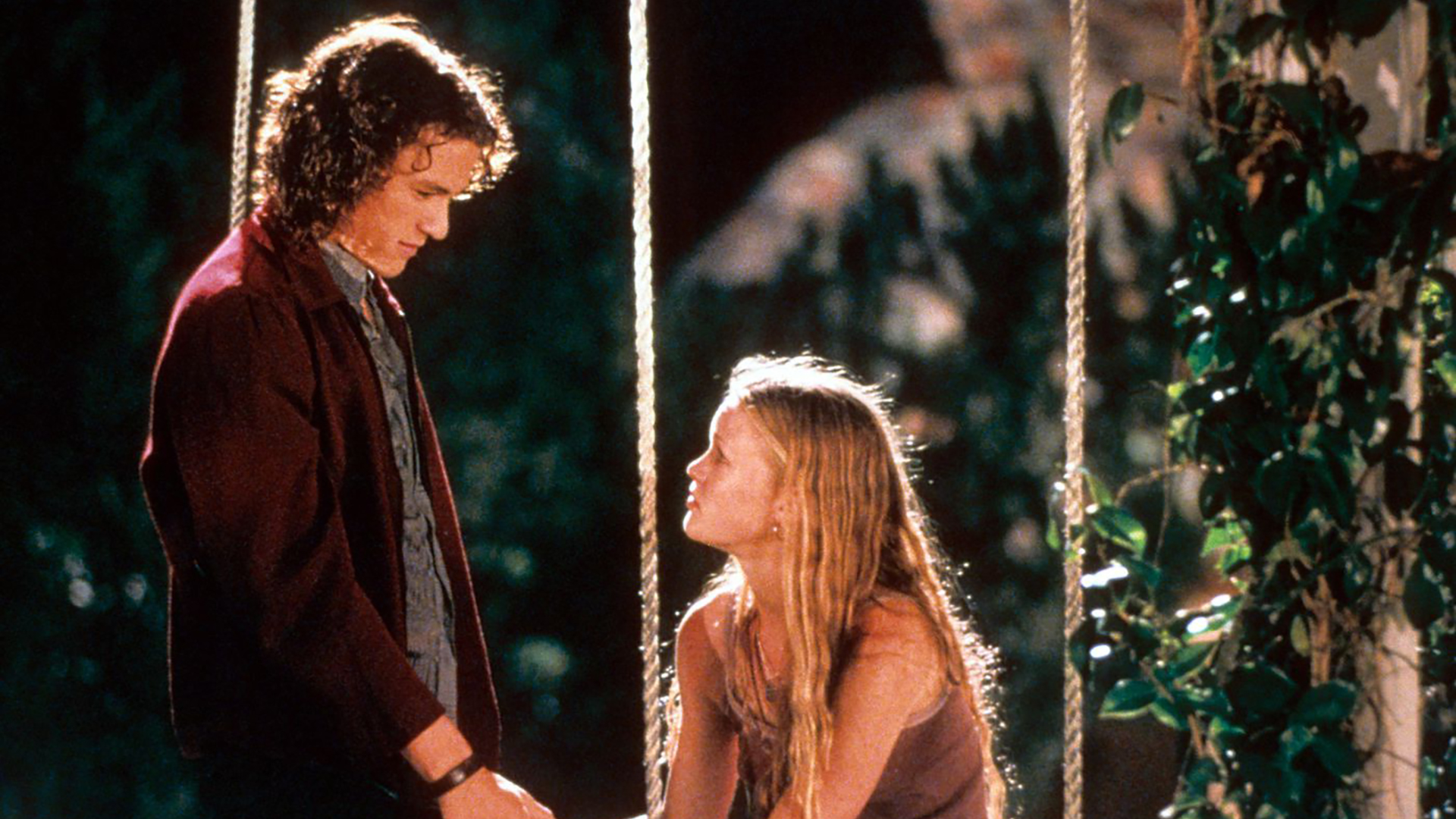 10 Things I Hate About You (1999)
Enemies-to-lovers is one of the best rom-com setups – and no movie does it better than 10 Things I Hate About You. Based on Shakespeare's The Taming of the Shrew (and named to rhyme with it), this is a classic teen rom-com. High-school students Kat (Julia Stiles) and Patrick (Heath Ledger) are total opposites at first glance. But when they begin dating – after Joey (Andrew Keegan) pays Patrick to date Kat so that he can take out her sister Bianca (Larisa Oleynik) – they discover they are not as dissimilar as they thought. Both highly intelligent with a shared rebellious streak, they begin to fall for each other despite Patrick's arrangement with Joey. Full of fraught feeling – Kat's tearful poem is one of Julia Stiles' most moving performances – and delightful performativity (see: Heath Ledger's rendition of Frankie Valli's 'Can't Take My Eyes Off You' on the school bleachers), 10 Things I Hate About You is the quintessential high-school rom-com.