Dune took home five BAFTAs at the weekend, and it's likely to dominate the craft categories at the Oscars too. Find out which categories we reckon Denis Villeneuve's sci-fi epic has the best chance of winning.

As the BAFTA film awards highlighted, the first part of Denis Villeneuve's dazzling take on Frank Herbert's beloved space saga will likely dominate the craft categories at the upcoming Academy Awards. And it deserves to. An ambitious, grand-scale enterprise, Dune stands alongside the Canadian filmmaker's recent work (Sicario, Arrival, Blade Runner 2049) in balancing a wide, universe-encompassing vision with more intimate, interpersonal drama.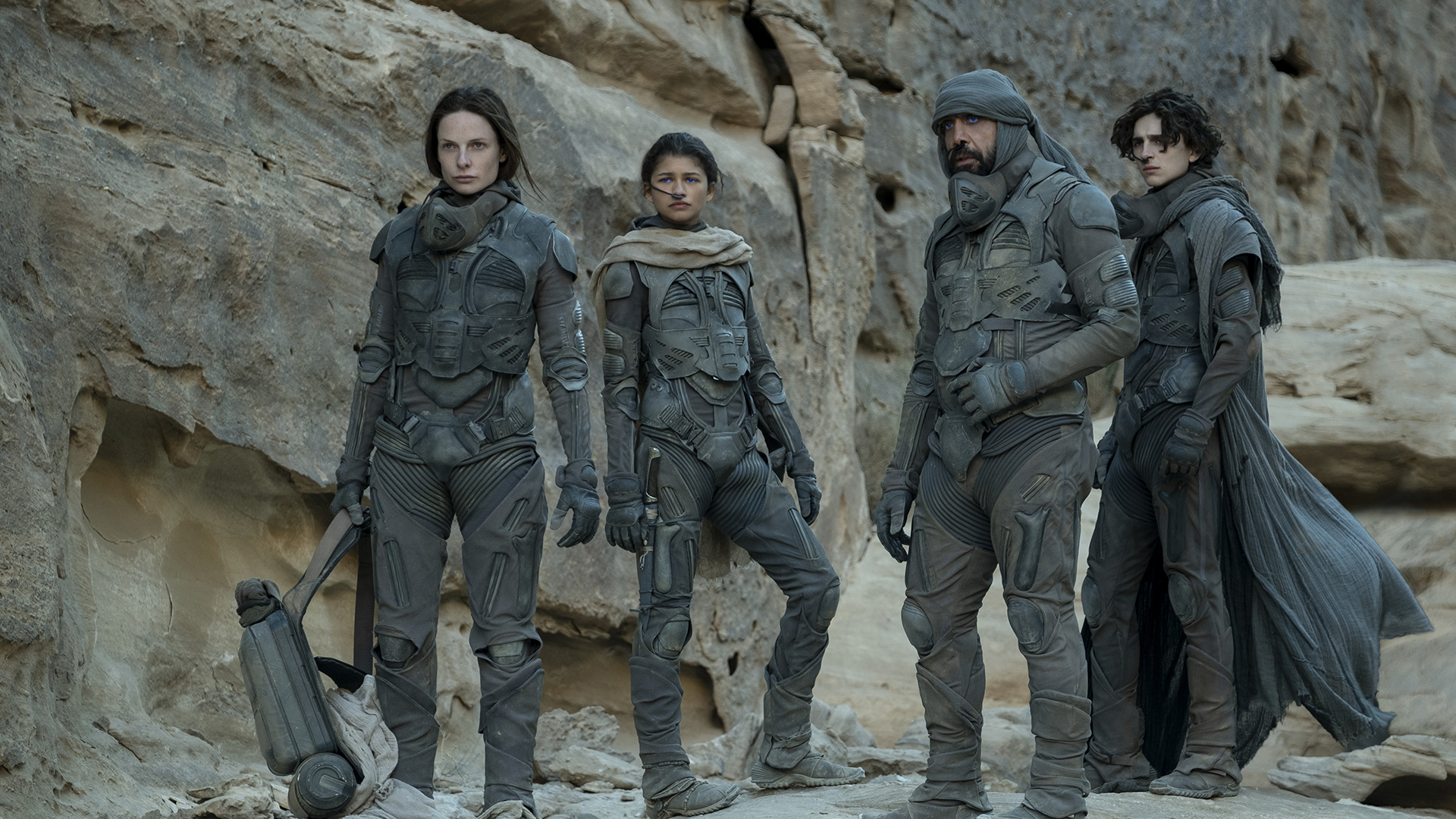 The tale of Paul Atreides' (Timothée Chalamet) journey from ingénue prince to prophesied saviour is a boy's own adventure swathed in ancient myth and quasi-religious lore. Unlike David Lynch's much-derided – but enjoyably kitsch – 1984 adaptation, Villeneuve and co-writers Jon Spaihts and Eric Roth have faithfully reconstructed the novel for the screen, paying as much attention to the minutiae of Herbert's creation as they do the action set-pieces. The craft on display is breathtaking – VFX supervisor Paul Lambert's physical special effects integrated flawlessly with CGI-generated backdrops and firepower.
But is this enough to push the film ahead of the pack in the above the line categories of Best Director and Film, as well as adapted screenplay? CODA's winning the latter at the BAFTAs has opened the field for what had initially appeared to be a shoo-in for Jane Campion with her script for The Power of the Dog. And she remains a frontrunner for Best Director, while her film shares centre stage with Kenneth Branagh's Belfast for the top prize on Oscar night. There has been the odd grumble that Dune lacks emotional power – its formal brilliance notwithstanding, the film is a little icy. And some voters, like those who finally rewarded Peter Jackson for The Lord of the Rings: The Return of the King, might just be waiting to see how the second part of Villeneuve's epic plays out. Either way, Dune will not be walking away empty-handed on Oscar night.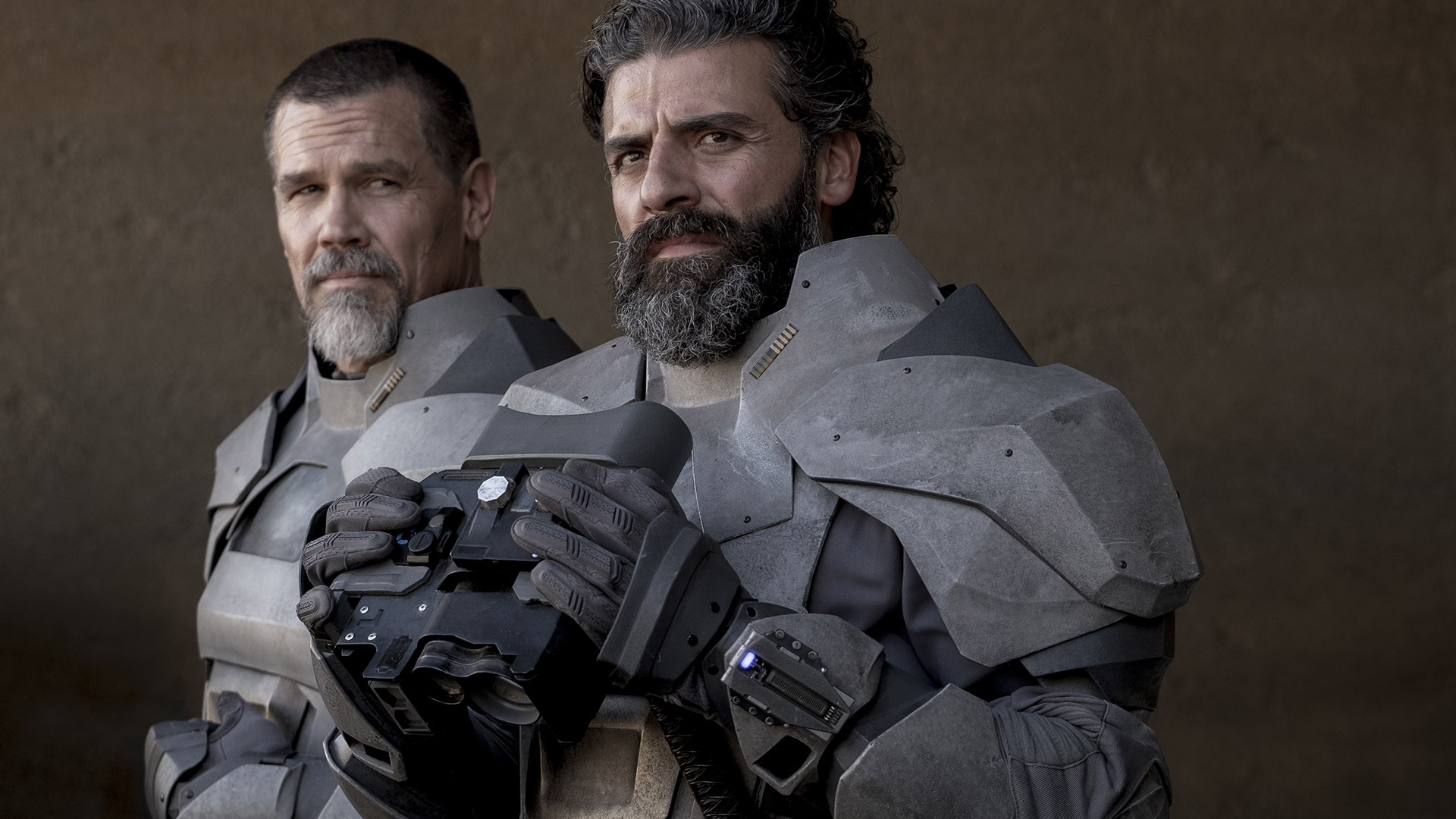 Nominations tally 
BAFTA 
Best Film 
Best Screenplay (Adapted)
Best Casting
Best Cinematography – WINNER 
Best Costume Design 
Best Editing 
Best Makeup and Hair 
Best Original Score – WINNER 
Best Production Design – WINNER
Best Sound – WINNER 
Best Achievement in Special Visual Effects – WINNER 
Oscar 
Best Picture 
Best Adapted Screenplay 
Best Costume Design 
Best Cinematography 
Best Film Editing 
Best Makeup and Hairstyling 
Best Original Score 
Best Production Design 
Best Sound
Best Visual Effects