Disney's beloved animated film, with chart-topping music by Lin-Manuel Miranda, has won the Best Animated Feature BAFTA and has a strong chance of taking home an Oscar at the end of the month. Here, we weigh up its chances.

The last few years have seen both Disney and Pixar expand the diversity of their narratives significantly. And the best of this output (Coco, Moana) has created fully immersive universes – combining a celebration of cultures alongside a technical virtuosity and witty, emotionally engaging writing. (Look at the last 20 years of animation winners against their Best Film counterparts. When it comes to quality of writing and breadth of imagination, there is no competition.) Encanto continues this trend. Set in a fabled Colombian village, created out of magic following a tragic event whose impact ripples into the present, Disney's 60th animated feature is a lush, verdant joy.
Stephanie Beatriz (hard-nosed cop Rosa Diaz in Brooklyn Nine-Nine) voices Mirabel, the first member of her family in three generations not to be possessed of a magical gift. When the home she lives in shows signs of its impending destruction, she ventures off to find the source of its ailment and the secret behind the disappearance of her uncle, Bruno (John Leguizamo), years before. Directors Jared Bush and Byron Howard, along with co-director Charise Castro Smith, revel in Colombia's landscape, accentuating the richness of this tropical world. And the visuals are matched by Lin-Manuel Miranda's songs. His music is infectious, but his wordsmithery is both audacious and unashamedly romantic – his toe-tapping 'We Don't Talk About Bruno' (which wasn't submitted for Oscar consideration) became the first Disney original song to make it to number one in the UK singles chart. Visuals and music combined, Encanto stands as the favourite in the animated category, as well as a strong contender for Best Song (the beautiful Spanish-language ballad 'Dos Oruguitas' is a real tear-jerker). It may not be pushing the boundaries of form as Flee does, but in terms of the Disney template – wholesome, irrepressible entertainment – it's second to none.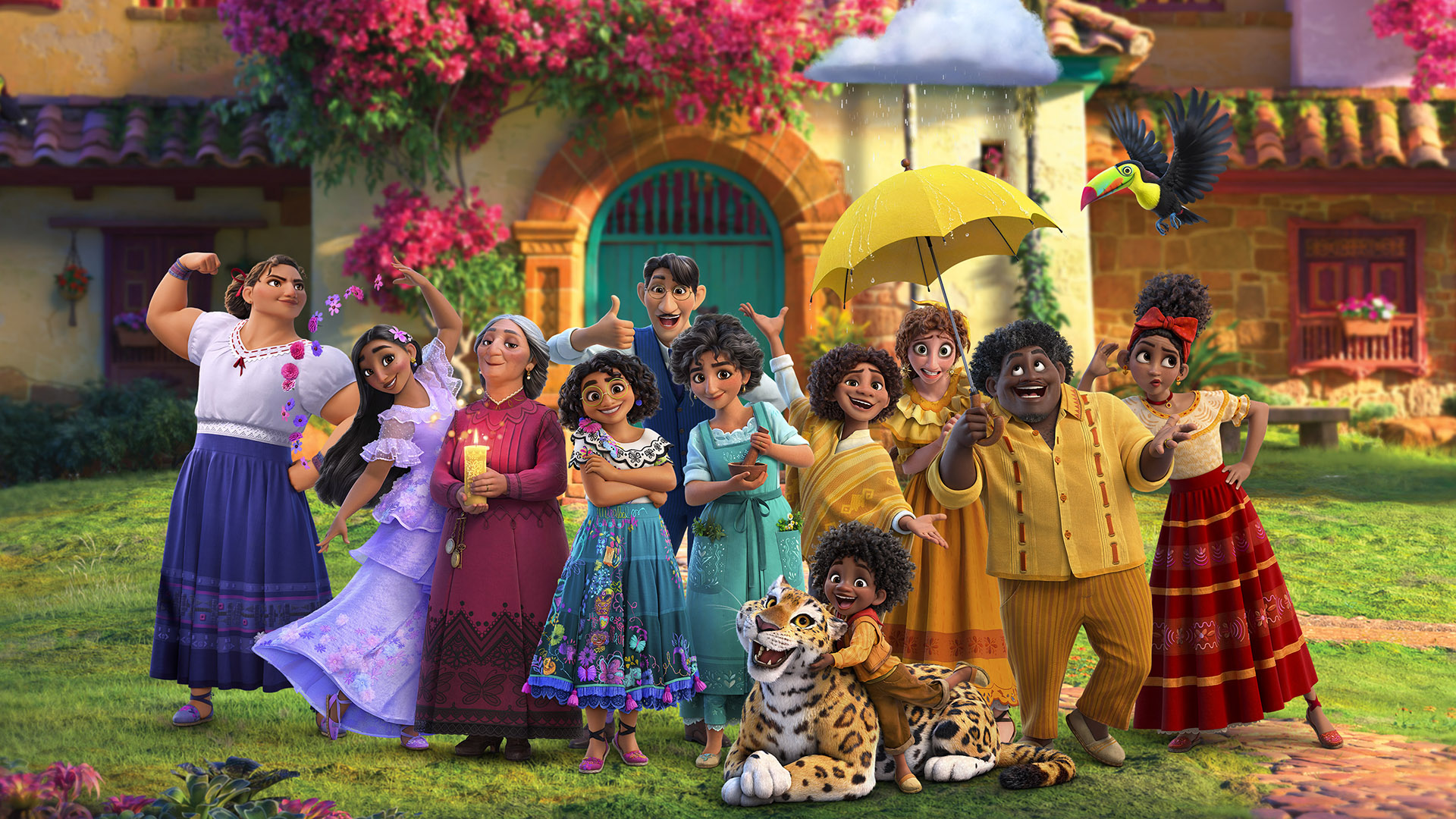 Nominations tally 
BAFTA 
Best Animated Feature – WINNER 
Oscar 
Best Animated Feature 
Best Original Score 
Best Original Song, 'Dos Oruguitas'