There's nothing quite like excess in the worlds of Baz Luhrmann. And his latest film, Elvis, highlights the filmmaker's love of myth, writes Ian Haydn Smith.

Like every previous film made by Baz Luhrmann, Elvis arrives not so much as an authoritative biopic or accurate rendering of the past, as much a vision of a cultural icon's life through the prism of the filmmaker's wild imagination. In many ways, Elvis Aaron Presley is the perfect subject for Luhrmann, who revels in lives writ large. The singer's life is the stuff of myth and Luhrmann portrays the relationship between Elvis and Colonel Tom Parker as the battle for one man's soul. In adopting this approach, Elvis plays on a series of riffs that have been present in much of Luhrmann's work.
For Luhrmann, reality doesn't so much take a back seat in his work as it is left standing on the wayside while the bejewelled Cadillac drives off, to an eclectic musical accompaniment, into a gloriously choreographed sunset. A Baz Luhrmann film doesn't reflect life back at us. Far from it. His creations are meticulously constructed artifices, edging towards – and occasionally embracing – fantasy, in their search for a deeper meaning regarding the essence of our being. Like Yves Klein's blue, the films are a search for perfection, a form upon which he plays out his tales of human frailty and hubris. Key to his body of work – just six films, a TV series and a handful of sumptuously produced, luxury-brand commercials over the course of 30 years – is an exploration of place and identity, archetypes and history as a series of shifting plates that overlap, clash and occasionally rupture.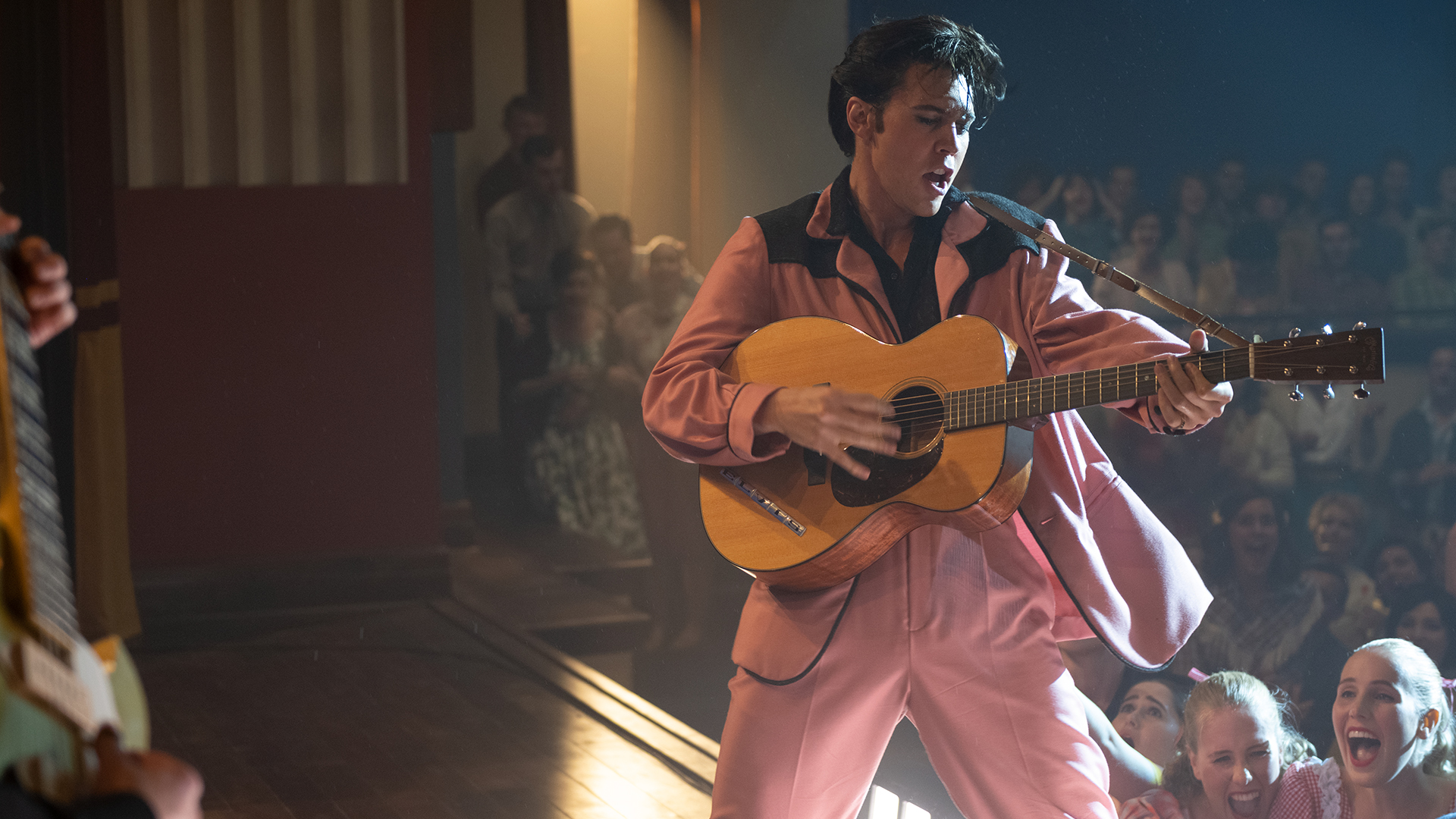 National identity and the notion of nationhood loomed large in his debut feature Strictly Ballroom (1992). Paul Mercurio plays Scott, who has been training as a ballroom dancer since the age of six, under the tutelage of his mother (Pat Thomson). But his frustration with the strict codes regarding dress and code find him rebelling, particularly when he encounters Spanish Fran (Tara Morice), whose desire to break free of the rules not only finds them an incendiary dance duo, but a mortal danger to the traditions of the dance competition's governing body. It's hard not to see in the story a history of Luhrmann's own life; his mother was a ballroom-dance teacher and, from an early age, Luhrmann was known for his independent spirit. But the film also reflects a larger conflict within Australian society at that time, which was still deeply conservative, and a younger generation that sought change.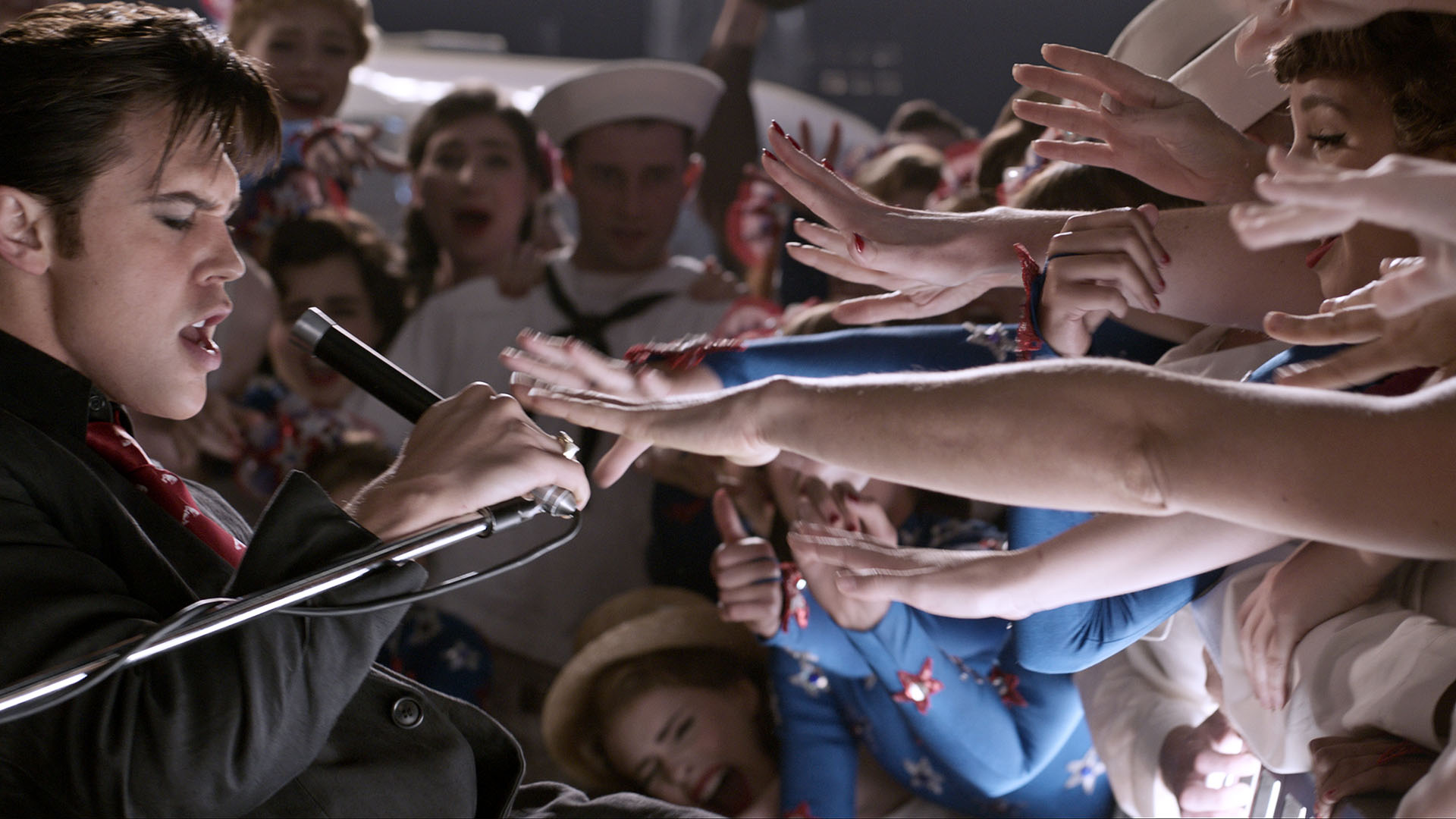 A similar conflict lies at the heart of Australia (2008), Luhrmann's Down Under take on Gone with the Wind (1939). A Western at heart, with Hugh Jackman and Nicole Kidman's heroic duo pitted against Bryan Brown's outsized villain, the film's attempt to encompass the psyche of its vast, titular subject necessitates grappling with a history of racism, which the film admirably attempts to do, even if it falls into the trap of stereotyping when it comes to myths surrounding the mystical powers Indigenous people of the Australian mainland draw from the landscape.
The sense of belonging to something is present in other films. He explored it in Moulin Rouge! (2001), in which the French nation and Paris in particular, was seen through the microcosm of the titular nightclub and the dramas that played out in it. Nick Carraway (Tobey Maguire) isn't just our entry point into Luhrmann's adaptation of F. Scott Fitzgerald's The Great Gatsby (2013), he is the catalyst in exploring what it is to be American; the spirit of a country on the rise, at the point where it becomes a major cultural, economic, military and 'moral' force upon the world stage. And in transposing Romeo + Juliet (1996) to a sleazy Miami, Luhrmann presented a vision of a superficial US preoccupied with surface image. Anything deeper than that – as represented by the eponymous lovers – wasn't just a threat to the purity of the houses of Capulet and Montague, but a danger to the belief system of that world. That notion of an image-driven society is present in Elvis, where the inner life of the star is gradually divested from his public self, resulting in the loosening of his grip to reality.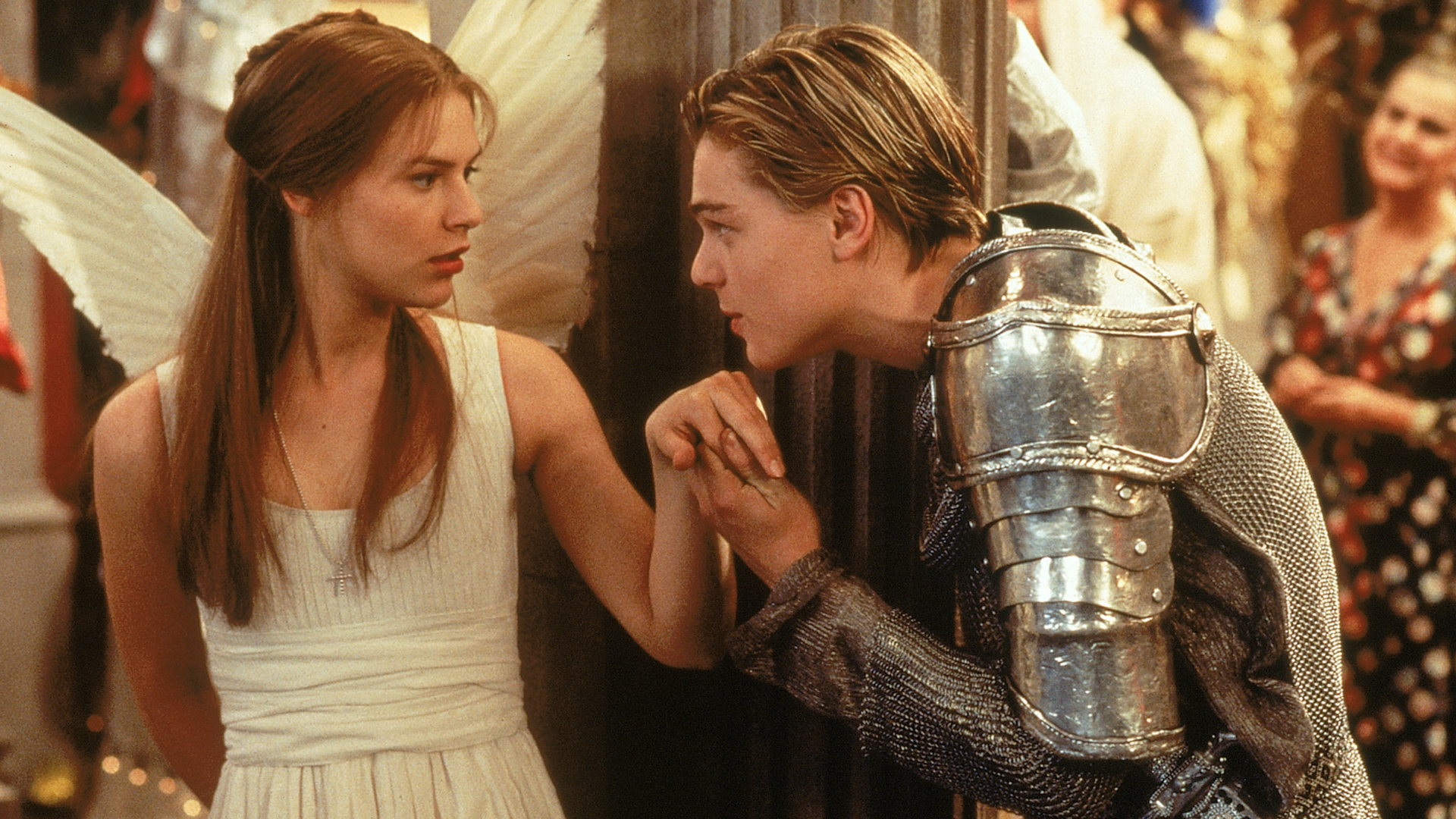 Luhrmann's characters are symbols of the worlds they live in. There are parallels between Austin Butler's early take on Elvis and Mercurio's Scott. Leonardo DiCaprio's mysterious titular figure in The Great Gatsby and Nicole Kidman's Satine in Moulin Rouge! remain untouchable – a perfect representation of the cultures they have emerged from. Whereas Kidman's Lady Ashley and Hugh Jackman's Drover (a man so defined by his actions that his name is his role) in Australia are playful archetypes of a world gone by. Each becomes interesting because of Luhrmann's unwillingness to anchor himself in time and place.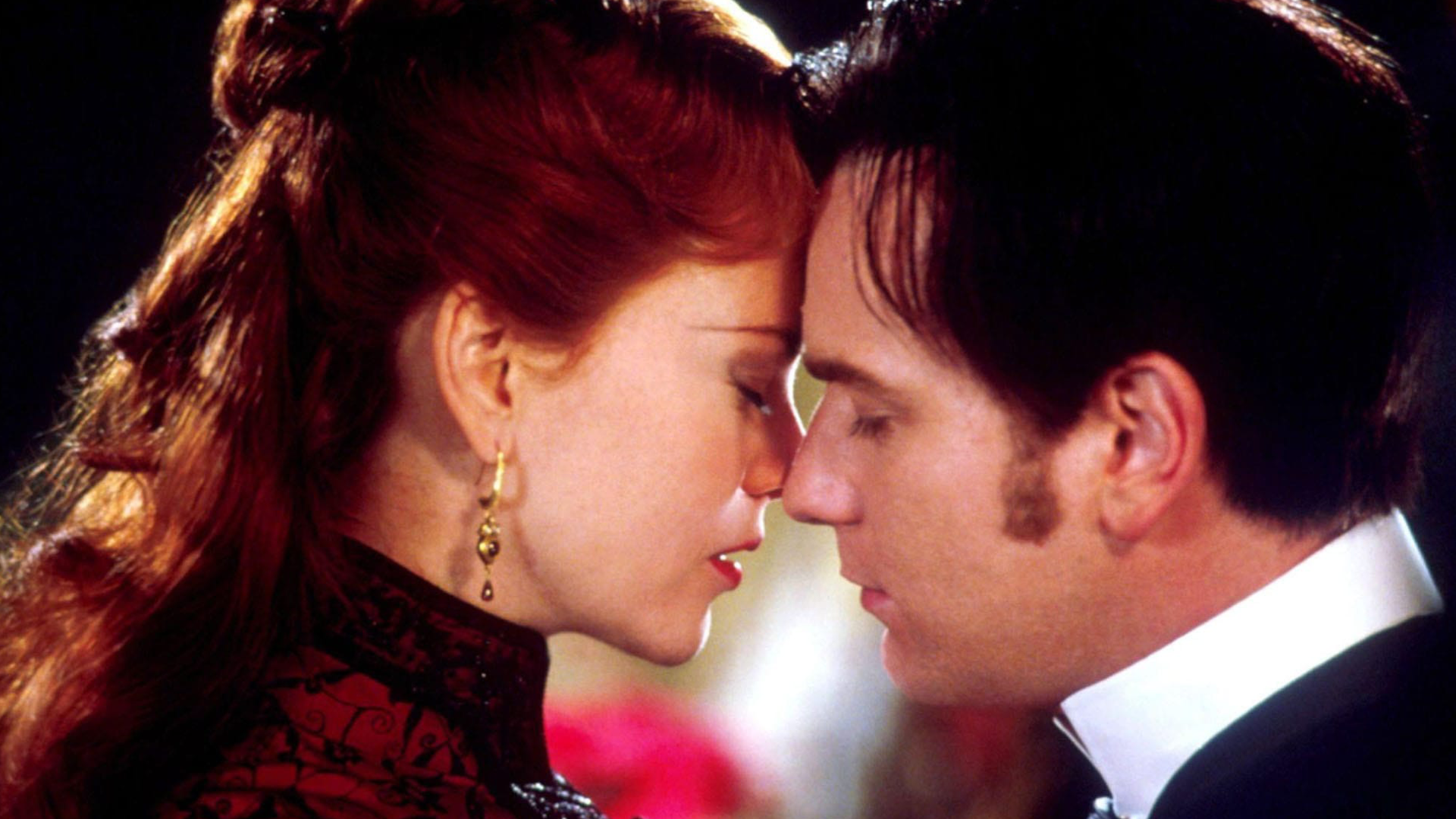 This is most clear in the way he deploys music in his films. Luhrmann revels in the lushness of sweeping strings for dramatic moments – most evidently in the cattle scenes and bombing of Darwin in Australia – but songs are employed anachronistically, yet with such glee that it's impossible not to be won over by his method. There's Jay-Z in The Great Gatsby, The Cardigans and Radiohead in the 1980s-enthused Romeo + Juliet and a veritable smorgasbord of pop hits covered by the cast in Moulin Rouge! And in Elvis we hear a Doja Cat remix of Hound Dog. The tracks are a bridge between past and present, infusing a scene with meaning for a modern audience or fleshing out a particular mood or aspect of narrative. It might incense purists, but for Luhrmann, his approach to music and history is the perfect cinematic recipe for a post-modern world.