Animation pushes the boundaries of storytelling, creating magical, far-off worlds and inviting viewers in to explore them. From the revered, fantastical animated features of Studio Ghibli to Walt Disney's hand-drawn masterpieces, the medium presents infinite possibilities. Here, we share our favourite animated movies, including Curzon Film's Oscar-nominated Flee.

Flee (2022)
An innovative documentary that uses animation to conceal the identity of its pseudonymous subject, Flee made Oscar history when it became the first film nominated for Best Animated Feature, Best Documentary and Best International Feature. The documentary, which movingly presents the refugee experience with honesty and compassion, centres around a series of interviews between director Jonas Poher Rasmussen and his childhood friend Amin, who, after years of secrecy, finally opens up about his gruelling journey from Afghanistan to Denmark as the Mujahadeen came to power.
Loving Vincent (2017)
Loving Vincent is a lush and vibrant animated biographical film tracing the life of the celebrated impressionist painter Vincent van Gogh. The feature is a first of its kind, since it is entirely painted by classically trained artists instead of animators, who created 65,000 frames on 1,000 canvases that imbue the film with a richly textured quality.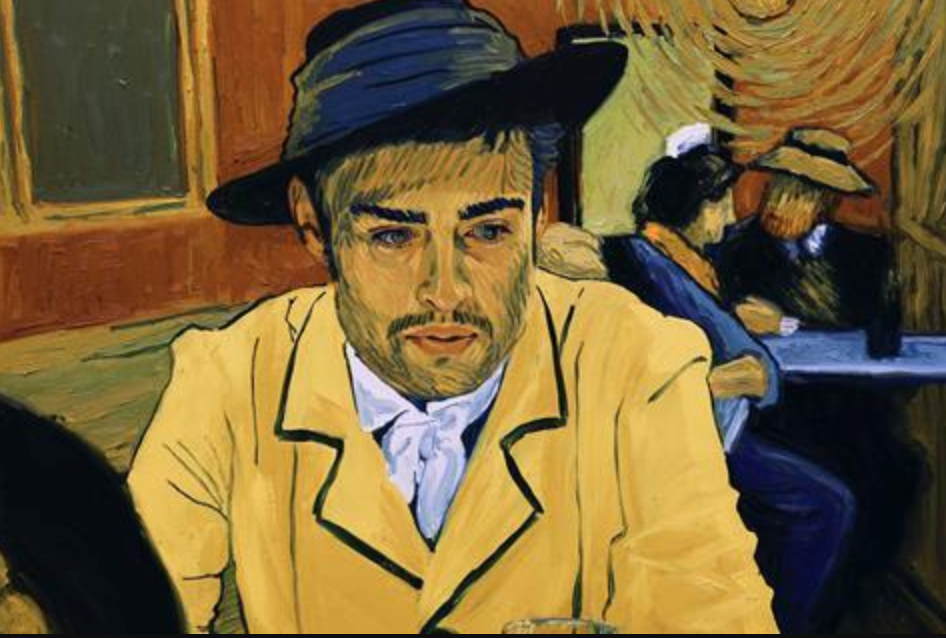 Anomalisa (2015)
Anomalisa is an R-rated stop-motion animation from Charlie Kaufman, the screenwriter behind the surreal, self-referential movies Being John Malkovich (1999) and Eternal Sunshine of the Spotless Mind (2004). Based on his eponymous audio play, the film is enacted by puppets and hones in on a British businessman living in the US (voiced by David Thewlis), who is struck by unbearable loneliness when staying in an impersonal hotel room. A meeting with an enigmatic stranger at a conference forces him to reconsider his bleak outlook.
Mary and the Witch's Flower (2017)
Fans of Kiki's Delivery Service (1989) will appreciate Mary and the Witch's Flower, a similarly enchanting flight of fantasy that sees a 12-year-old girl whisked away to a school of magic. This first feature from Studio Ponoc, headed up by Ghibli veterans Yoshiaki Nishimura (When Marnie was There, 2014) and Hiromasa Yonebayashi (Arrietty, 2010), is an awe-inspiring dive into the imagination.
Belleville Rendezvous (2003)
The delightful Belleville Rendezvous is largely told through catchy musical numbers – its title track was even nominated for the Best Original Song Oscar. It tells the tale of Madame Souza, a grandmother who sets out on a mission to rescue her Tour de France cyclist grandson who has been kidnapped by mobsters. On her quest, she's aided by a little dog and the Triplets of Belleville, a trio of 1930s vaudeville performers.
My Life As A Courgette (2016)
Céline Sciamma returns to her much revisited theme of childhood in her screenplay for My Life as a Courgette, a graceful, heartfelt story about a little boy growing up in an orphanage after his alcoholic mother drinks herself to death. With its detailed characterisations and strong sense of camaraderie, this charming claymation sculpts a sincere tale of friendship, love and forgiveness.
Away (2019)
A surreal silent movie soundtracked by a hypnotic synth-generated score, Away is divided into chapters that lend an enchanting storybook quality. The film follows a young man who floats down from the night sky in a parachute and lands on a volcanic island where friendly cats, birds and turtles roam. He finds a motorbike and sets off exploring, but is soon pursued by a shadowy villain.
Waltz With Bashir (2008)
The documentary Waltz with Bashir, Israel's first animated feature in more than 40 years, plunges viewers deep into the horrors of the 1982 Lebanese War. Part way between fever dream and repressed memory, the 2008 Palme d'Or contender compiles the director's own experiences as a soldier during this military conflict, alongside the shocking oral histories of his peers.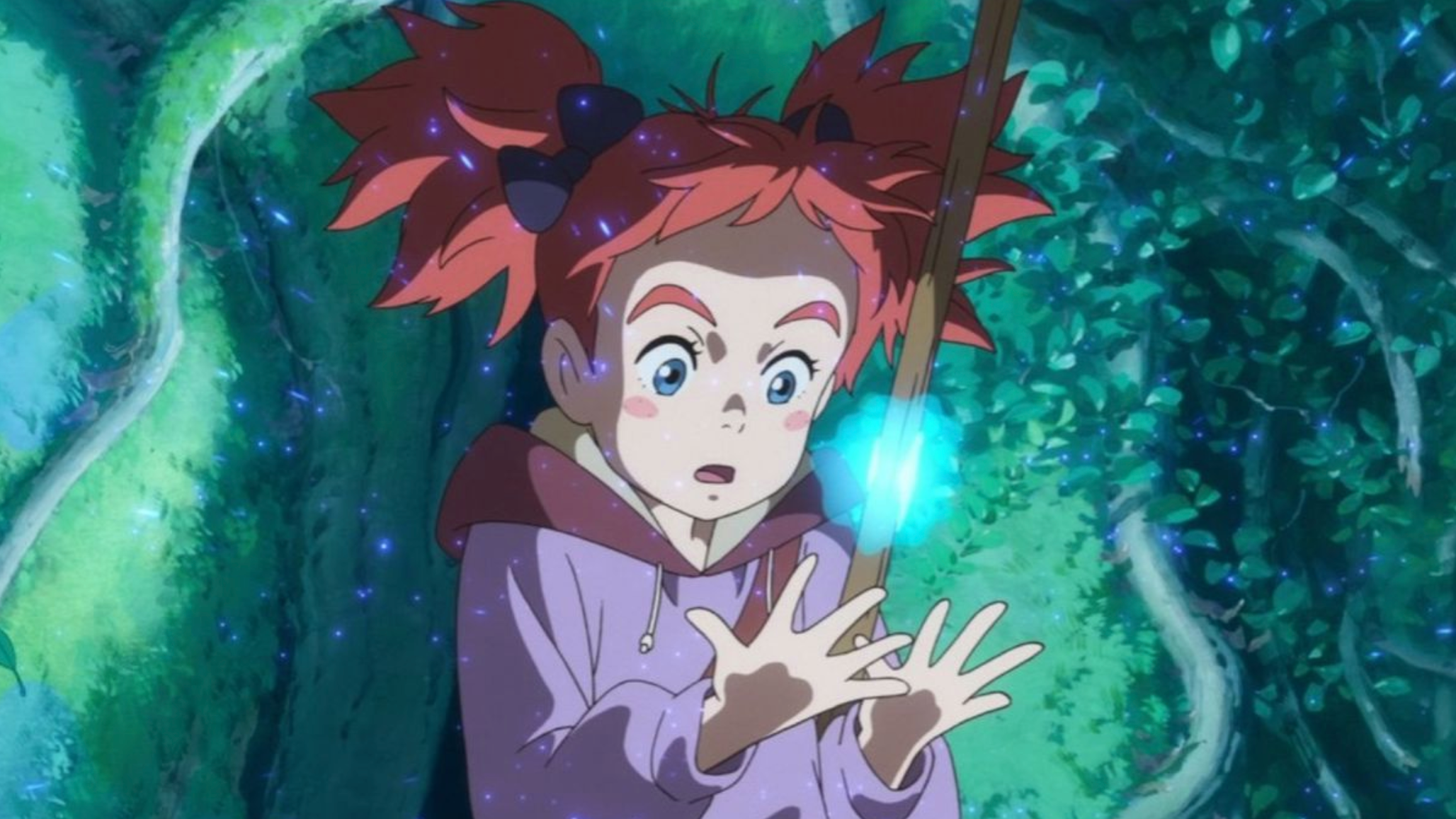 Discover Our Collection Of Animated Films
Watch Here
Toy Story series (1995-2019)
The blockbuster Toy Story franchise began as an experimental project between Pixar and Disney that marked their first foray into computer-generated animation. The original film assembled a cast of quickly beloved characters – from a porcelain Little Bo Peep figurine to a slinky dog – who come to life when their owner, Andy, isn't watching. Led by the big-hearted cowboy Woody (Tom Hanks) and his favourite deputy Buzz Lightyear (Tim Allen), the series became increasingly existential as it progressed, with the toys questioning their life's purpose as Andy grows up from a little boy into a young man.
Fantastic Mr. Fox (2009)
For his animated-movie debut, Wes Anderson brought typically whimsical flair to his puppet adaptation of Roald Dahl's Fantastic Mr. Fox, which he co-wrote with Noah Baumbach. George Clooney voices the thieving protagonist who cavalierly raids chicken coops until his wife (Meryl Streep) becomes pregnant and the couple settle down to have a family. But Mr. Fox, ever the striving thrill seeker, is quickly dissatisfied with domestic life, and rounds up a team of woodland creatures (among them Anderson regulars Bill Murray, Owen Wilson and Jason Schwartzman) to start breaking into hen houses once more.
My Neighbour Totoro (1988)
Vibrantly colourful and thematically resonant, Hayao Miyazaki's My Neighbour Totoro is one of Studio Ghibli's most cherished films. As their mother convalesces in a nearby hospital, two little girls pick through the magical forest behind their home and are entranced by the friendly spirit creatures they find there.
Spirited Away (2001)
Widely considered Miyazaki's masterpiece, Spirited Away is a visually splendid rite-of-passage movie about a young girl who tumbles into the world of the spirits and must work in a bath house to rescue her parents, who have been turned into pigs by a malevolent witch. The film made history at the 2001 Academy Awards, when it became the first hand-drawn, foreign-language film to win the Animated Feature Oscar.
Up (2009)
Remembered for its heart-melting opening montage (a gut-punching sequence that wordlessly shows a man's happy life fall apart when his wife dies), Up is the uplifting, gently melancholy story of a widower learning to enjoy life again after his world-altering loss. He teams up with a young boy scout and, travelling in his flying house powered by rainbow-coloured helium balloons, the pair set off to Paradise Falls on a whirlwind adventure. Michael Giacchino's lilting score is a standout, as well as the vivid rendering of South America. We're hoping for similar emotional resonance from Pixar's upcoming Elemental.
Pinocchio (1940)
Pinocchio, Disney's second animated film after Snow White and the Seven Dwarfs (1937), was a commercial failure upon release, losing money and shrinking the budget of 1942's Dumbo. Since then, the film has earned its status as a classic, and taught children across the decades to always let their conscience be their guide. Its endearing narrative focuses on a wooden puppet, transformed into a real boy overnight, with a nose that grows whenever he tells a lie. Pinocchio's dream-like song 'When You Wish Upon a Star' has been immortalised in the Disney theme, tinkling magically over the opening credits of all the studio's films to this day.
Wallace and Gromit Series (1989-present)
Break out the Wensleydale for Wallace and Gromit, the beloved clay duo who, over the years, have got into scraps with everyone from a cool-headed penguin to a beady-eyed cyberdog in their four shorts and one feature (The Curse of the Were-Rabbit, 2005). The series brilliantly plays Wallace's idiosyncratic inventor off his practical pet Gromit for a sweet odd-couple story that has been cherished by generations.
Explore Our Animation Collection