Ahead of Oppenheimer, we offer a guide to the mind-bending master Christopher Nolan's most impressive movies.
---

In July 2022, a teaser trailer promoting the upcoming Christopher Nolan film Oppenheimer was launched. Nothing unusual about that – save for the fact that the acclaimed filmmaker's biopic of the godfather of the atomic bomb isn't due for release until 23 July this year.
The advance promotion says much about Nolan, whose rapid ascent since his 1998 feature debut Following finds him sitting comfortably among contemporary cinema's most acclaimed and commercially viable filmmakers. He is known for balancing big-budget thrills with intelligent narratives that play with time, memory, the nature of existence and epistemological inquiries.
The early promotion of Oppenheimer by its studio, Universal – Nolan's new home after nearly 20 years with Warner Bros – emphasises the gravity that surrounds a new production by the filmmaker. He has arguably become the biggest draw in his films; he may have the pick of any star, but since the runaway success of the non-franchise-related Inception (2010), it's Nolan who mostly attracts the curiosity and awe of audiences. He's a filmmaker who brings technical virtuosity, intelligence and a penchant for the spectacular to the screen in a singular way. One look at the list of films he has directed – and mostly written – makes clear why Oppenheimer is one of this year's most hotly anticipated films. Join us for this chronological journey through Nolan's work, tracing how the seeds of ideas in his early work fully bloom later in his career.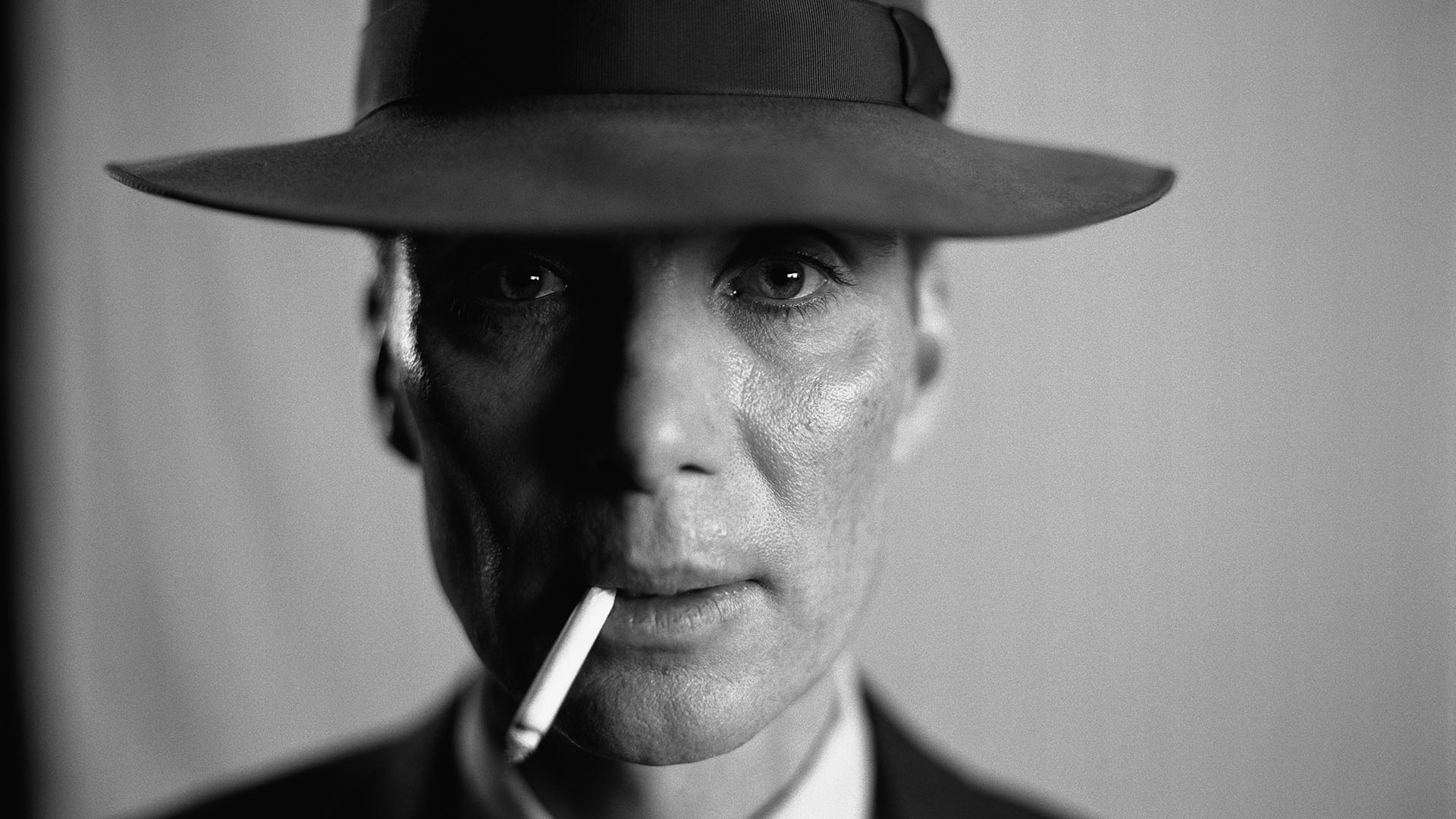 Tarantella (1989)
Co-directed with childhood friend Roko Belic while he was studying at University College London (he studied English literature, but he apparently chose UCL because of its filmmaking facilities), this early short is probably most notable for the appearance of Nolan himself, playing a character who haunts the main protagonist.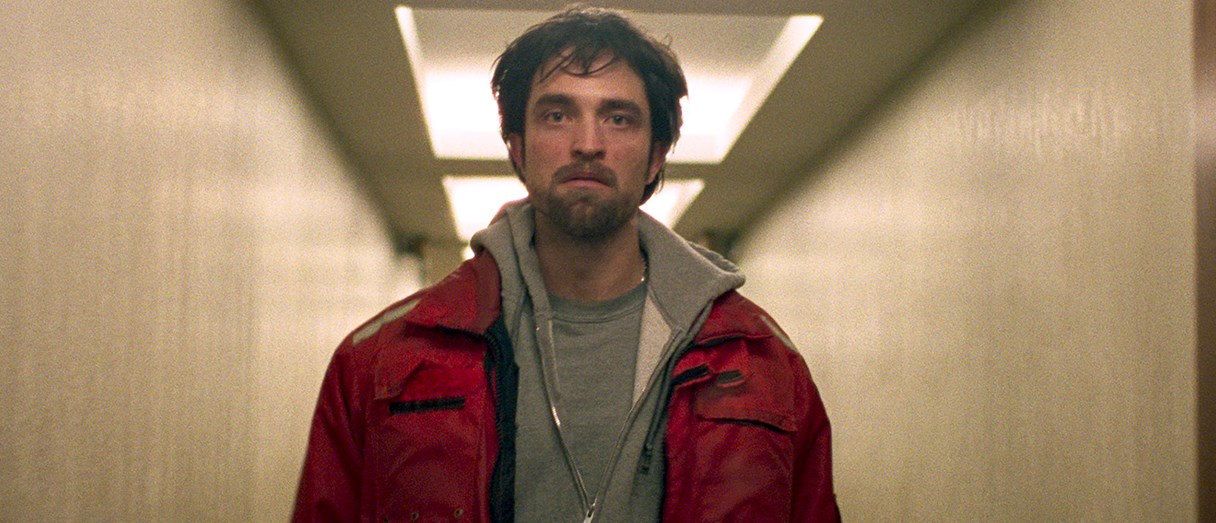 Doodlebug (1997)
A shot of a clock early in this accomplished, twist-in-the-tail short suggests this is the real starting point of the work we have come to associate with Nolan. There's that air of paranoia, a hint of oppressiveness and a protagonist who is part of a larger game that they don't quite comprehend. And it all plays out in an Escher-like room, where a man chases an animate object on the floor, failing to understand the consequences of his actions. 
Following (1998)
Nolan's smart, self-funded feature debut was shot on weekends over the course of a year. The budget – the filmmaker's earnings from his weekday job – was incredibly low, so rather than waste expensive 16mm film on multiple takes, each scene was choreographed to the nth degree. Jeremy Theobald, who appeared in Doodlebug, plays an unemployed, wannabe writer who takes to following people in order to glean information about their lives for his own story. One of his subjects turns out to be Cobb, who also follows people, but then breaks into their homes. He claims his actions are less to steal things than to make people re-evaluate their lives through what they have lost. But as the writer becomes more enmeshed in Cobb's activities, it's clear that all is not as it appears.
Like so many of his subsequent films, Nolan employs a non-linear time frame, which adds to the mystery of the unfolding action and increases the tension of the writer's predicament. Alex Haw's Cobb – a name that would be recycled for Leonardo DiCaprio's character in Inception – is the first of many elusive characters in Nolan's work, underpinning the filmmaker's interest in the slippery nature of identity, a notion that would be pushed to the max in his next film.
Memento (2000)
Nolan's breakthrough feature, adapted from his brother Johnathan's novella Memento Mori, is a brilliant exploration of memory and identity; a neo-noir thriller in which Guy Pearce's protagonist attempts to investigate the murder of his wife. Leonard Shelby has anterograde amnesia – short-term memory loss and an inability to form new memories, the result of a physical attack. To help him figure out what has happened, Leonard carries with him Polaroids and a pile of written clues. He has also tattooed his body with key pieces of information.
Memento plays out in two time frames. The black-and-white sequences move forward in time, while the saturated colour scenes move backwards, with both meeting at the film's climax. As Leonard, Pearce has rarely been more compelling. He's supported by excellent performances from Carrie-Anne Moss, Joe Pantoliano and Mark Boone Junior. But it's Nolan's script – arguably his finest to date – that proves the real star of the film, skilfully balancing intelligence with emotion to create one of the few truly original thrillers of the last few decades.
Insomnia (2002)
Memento's commercial success ($40 million box office from a $9 million budget) saw Hollywood's doors open wide for Nolan. His decision to remake Norwegian director Erik Skjoldbjærg's low-key, snow-bound 1998 thriller might have seemed an unlikely choice, but it proved a smart move.
Al Pacino plays a cop under investigation, who travels with his partner (Martin Donovan, who also has a cameo at the beginning of Tenet) to a remote Alaskan town to investigate the death of 17-year-old local Kay Connell. The suitably named Nightmute lies in the Arctic Circle. As it's the height of summer, the fishing town experiences permanent daylight. For Will Dormer, it's a waking nightmare – his inability to sleep affects his judgement at work and leads to a tragic incident that binds Will's fate to that of the killer.
Nolan draws impressively low-key performances from Pacino and co-lead Robin Williams. And Hilary Seitz's screenplay also creates compelling characters for the strong supporting cast of Donovan, Hilary Swank, Maura Tierney and Nicky Katt. It's Nolan's most understated film, and most emotionally satisfying.
Batman Begins (2005)
The modern age of the cinematic superhero was still in its infancy when the first part of Nolan's Dark Knight trilogy first hit our screens. Sam Raimi had revived Spiderman with no small amount of flair. The X-Men series was gearing up for its second sequel and only hinted at the juggernaut franchise it would become. And the Marvel Cinematic Universe wouldn't really take off until the arrival of Tony Stark. Some failures cast doubt on audiences' appetite for this genre. The Fantastic Four might have seemed great characters on the page but they didn't quite gel on the screen, while Ang Lee's Hulk (2003), although a commercial success, still felt lacking.
The announcement that Nolan was directing a new Batman film didn't receive much fanfare. After all, by the early 2000s, the character had become something of a joke. Tim Burton's wildly imagined Batman (1989) and Batman Returns (1992) were followed by two inconsequential – and in the case of Batman & Robin (1997), laughably bad – sequels directed by Joel Schumacher. In the years that followed, Joss Whedon and Darren Aronofsky both pitched a story featuring a darker crusader, but failed to get past development. Expectations of the Nolan version, the critical and commercial success of his previous films notwithstanding, were low.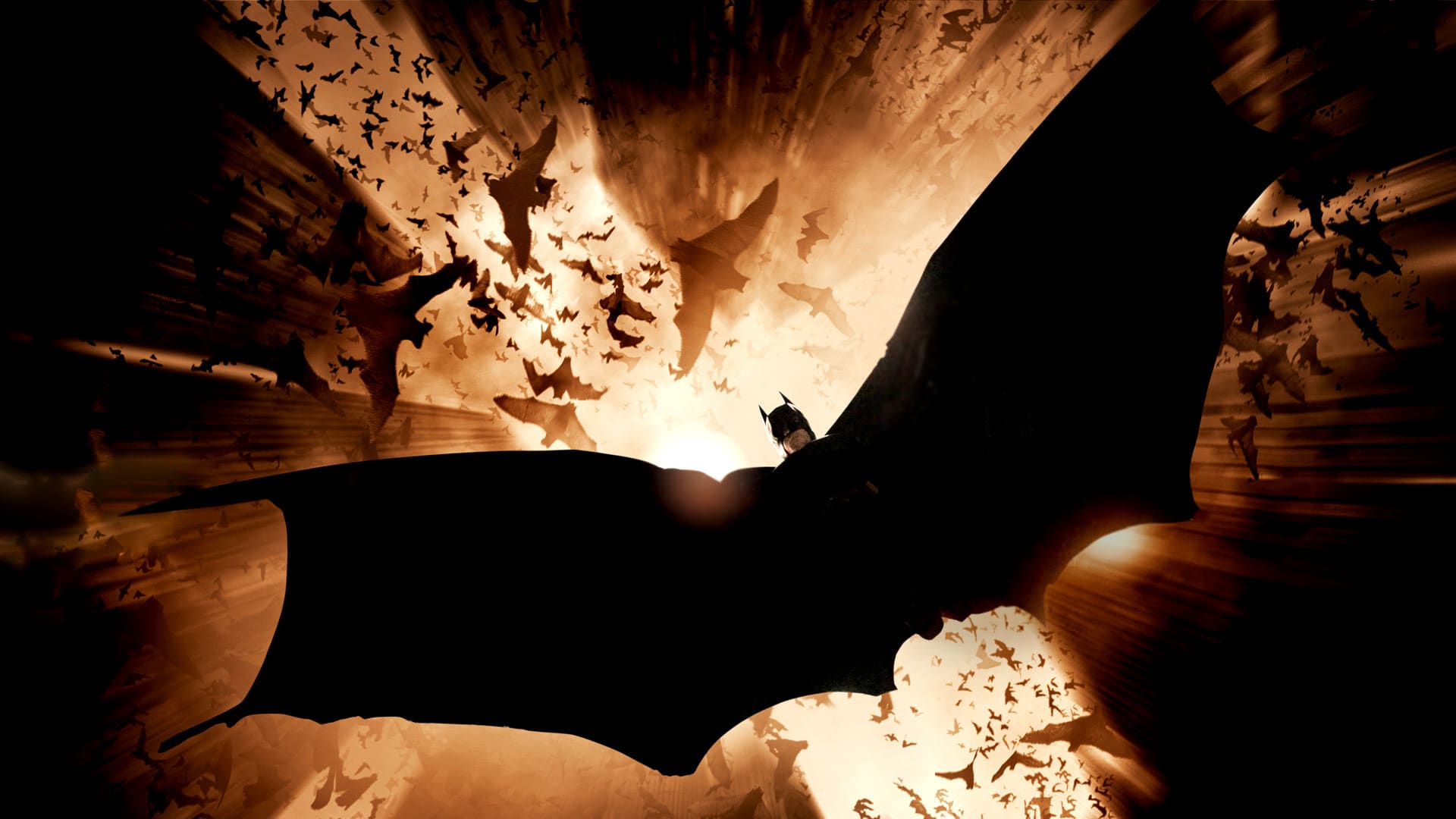 Nolan and co-writer David Goyer, who previously wrote the Blade trilogy (1998-2004) and would work on all three films in this trilogy, took the story back to its origins. Once again, Nolan plays with time, moving back and forth across the film's first hour. It not only draws the audience into the world of Bruce Wayne (played by Christian Bale) and explains his motivations, it allows Nolan to hold off introducing his protagonist's alter-ego until almost an hour into the film. By that point, Nolan and Goyer had fleshed out a psychological terrain that presents Batman as the troubled projection of a decrepit city's desire for justice.
The fate of Gotham, under threat from the League of Shadows, with only Wayne's defender protecting it, is the canvas upon which Nolan plays out a philosophical inquiry into the nature of justice, the common good and the notion of heroic struggle. Liam Neeson is a game nemesis, playing the League's mastermind Henri Ducard/Ra's Al Guhl as a man who has a vision of a righteous world and who sees no cost as too great in trying to achieve it. But the trump card in Nolan's casting was choosing Bale to portray Bruce Wayne/Batman. It elevated the admired actor to star status and he proves just as skilful playing a carefree playboy as he is convincing us he can take on the League's army of ninjas.
The result was another critical and commercial success for Nolan.
The Prestige (2006)
Arguably a minor note in Nolan's filmography, but an immensely enjoyable one, the filmmaker's collaboration with his brother Jonathan in adapting Christopher Priest's tale of two Victorian magicians waging war on one another is an entertaining puzzle of a thriller. The Nolans originally began work on the script in 2001. Jonathan took the reins, while Christopher completed Insomnia. The film's three acts were structured around the three stages of a magic trick: the pledge, the turn and the prestige. As such, the film's audience occupies the same position as the audience in the theatre, subject to the sleight of hand and illusory tactics of the Nolans' smart plotting. Once again, time is fractured in the film. Unlike Batman Begins, however, The Prestige becomes less linear as it progresses, edging towards the revelatory climax.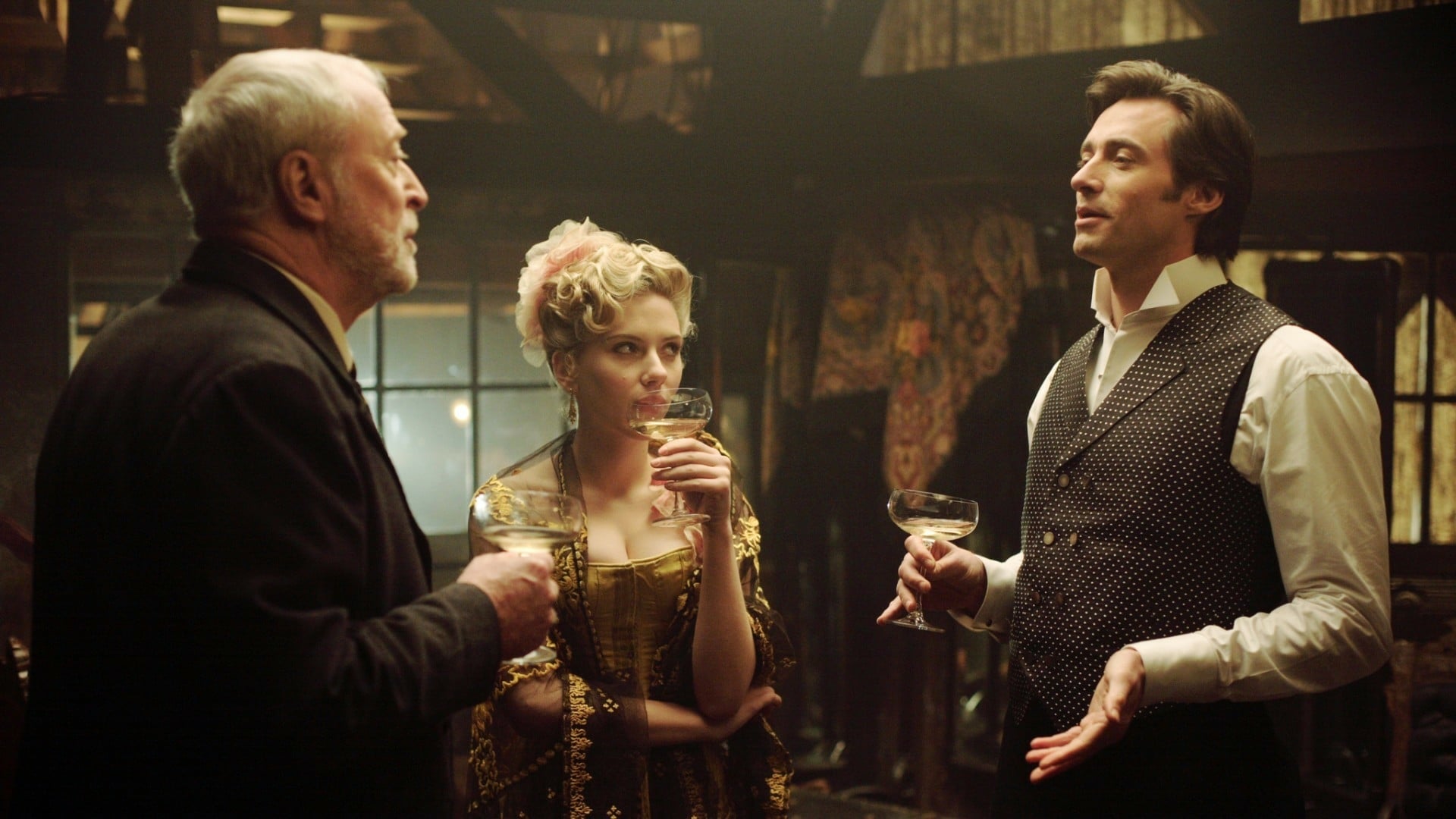 Although the film presents an atmospheric fin de siècle London, The Prestige was almost entirely shot on location in Los Angeles. (Only the scenes beneath the magician's stage were shot in a studio.) It's as impressive an illusion as performed by Robert Angier and Alfred Borden, the two battling magicians, played by Hugh Jackman and Christian Bale. The two actors' contrasting performance styles add to the film's drama. Jackman is a natural performer – exuberant, flamboyant and charming. Bale excels at drawing audiences into the interiority of his characters' worlds. Their sparring adds frisson to the labyrinthine plot, whose cleverness never overrides the psychological battle between the two men.
The Dark Knight (2008)
It's been 15 years and a whole universe of superhero films since Christopher Nolan unleashed his peerless sequel to Batman Begins. Along the way, Marvel might have won the battle for the hearts and minds of audiences around the world, but Nolan's second DC adaptation remains the finest of any superhero film. The not-quite-so secret to its success can be seen in the film's thrilling, IMAX-shot opening sequence. The Dark Knight is less a superhero film than a crime epic in which the protagonists don outfits that inform us of their psychological state. Bruce Wayne's emotional scars manifest themselves in his head-to-toe body of armour and the Joker's chaotic nature is evinced through his garb and make-up. As for Harvey Dent, the depth of his despair is communicated when he removes his 'mask' – his face – to present the ugly side of retribution in the film's later stages.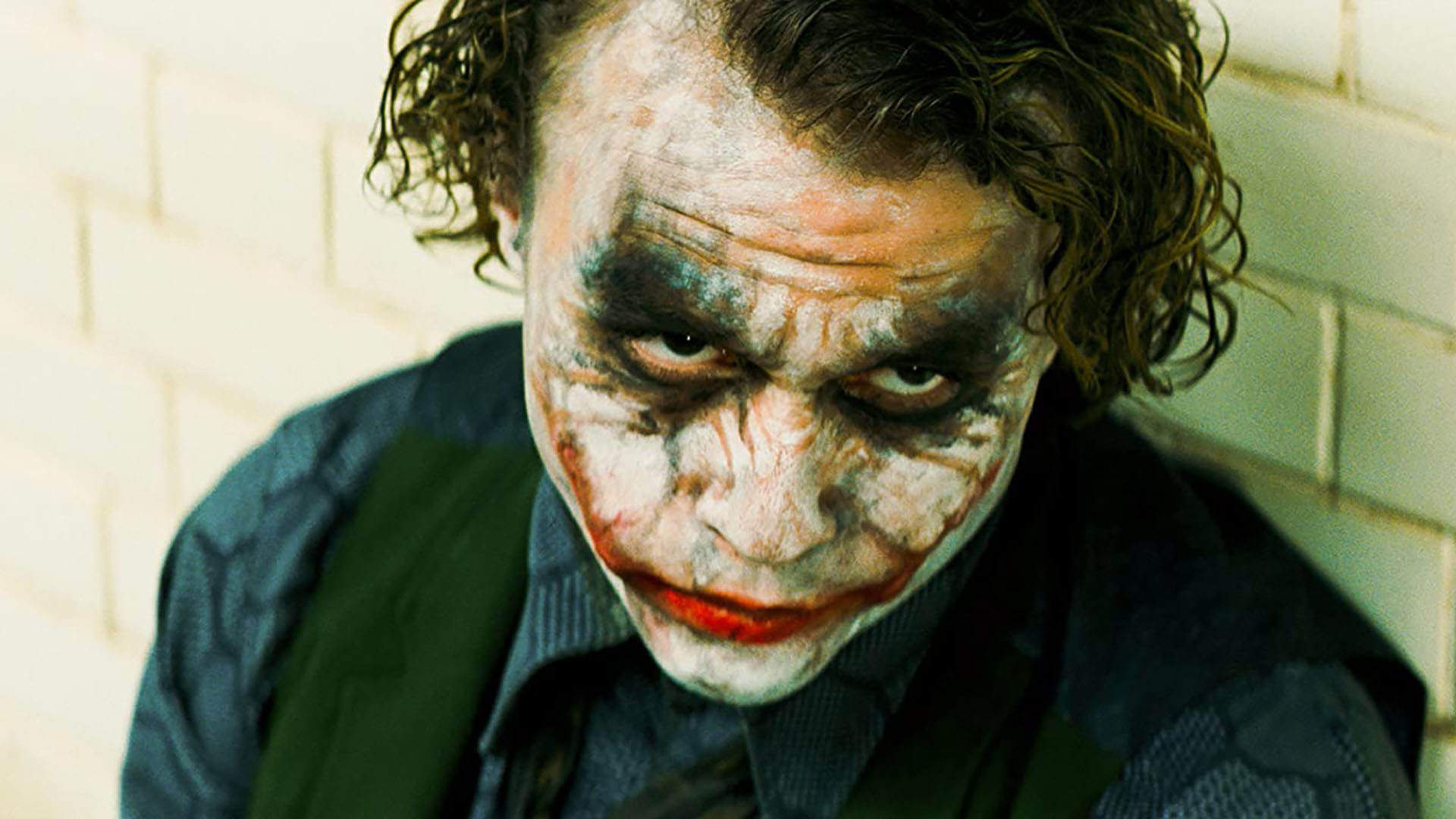 Working on a scale that would define all his subsequent features, Nolan revels in staging breathtaking action set pieces that require minimal visual effects. The destruction of a building or upending of an articulated truck are all the more impressive for it. But they would be merely impressive if they weren't so integrated into the moral conundrum of the battle between Batman, Joker, Harvey Dent and Jim Gordon.
Bale once again impresses as Wayne/Batman, with Gary Oldman taking on a larger and pivotal role as Gordon, and Aaron Eckhart suitably square-jawed as Dent. Maggie Gyllenhaal replaces Batman Begins' Katie Holmes as Rachel Dawes and brings compassion and a moral conscience to the unfolding events. But all are eclipsed by Heath Ledger's stunning, Oscar-winning portrayal of the Joker. He represents everything Nolan aimed for with the series. Unlike previous incarnations of the character – including Jack Nicholson's ribald turn in Tim Burton's 1989 blockbuster – Ledger invests his character with a seriousness that makes him terrifying. His desire to see the world burn saw the film categorised alongside other dramas engaging with a post-9/11 world.
Inception (2010)
The scale of Inception's success belies the nervousness among studio executives when Nolan first approached them with his thriller that mostly unfolds within the various levels of our subconscious. By 2010, big-budget commercial cinema was awash with sequels, franchises and movies that played on the back of success in another medium (video game, popular toy, theme-park ride etc). The thought of a wholly original, standalone film – one that required more than a little intellectual engagement on the part of an audience – seemed an unlikely proposition for a box-office hit. But the combination of Nolan's track record, Leonardo DiCaprio as star and a marketing campaign that played to the film's dazzling visual style made it a huge success.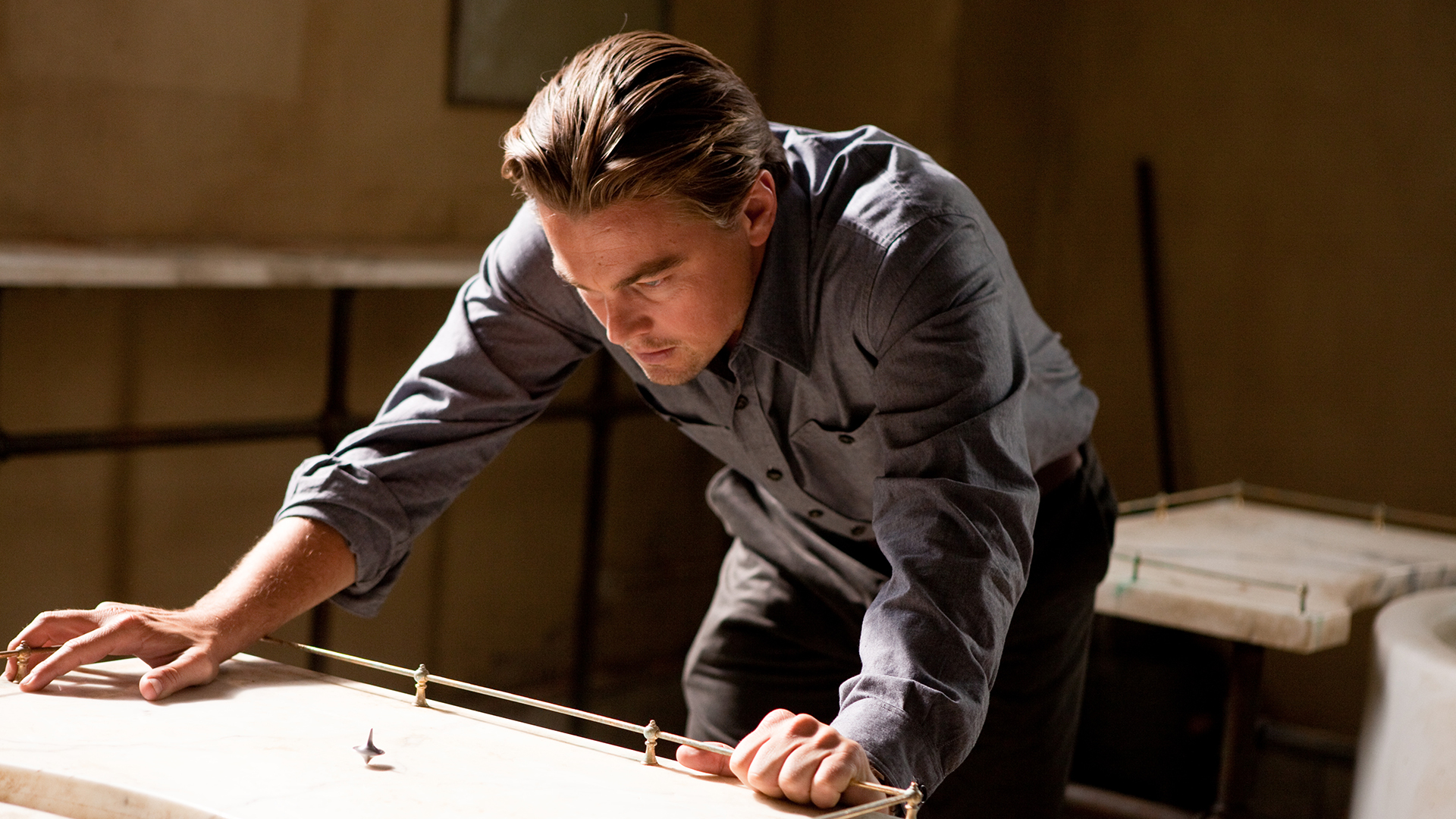 The story, originally conceived by Nolan in 2001, tells the story of Cobb, who leads a team of extractors who enter people's subconscious minds as they sleep, in order to steal corporate secrets. Haunted by a personal tragedy involving his wife Mal (Marion Cotillard), Cobb is a saturnine figure. When he is approached by Ken Watanabe's Japanese businessmen with the radical proposal of inception – planting an idea in an individual's subconscious in order to change their way of thinking – Cobb is initially hesitant. Finally agreeing, he and his team devise a radical plan to enter three levels of dream state in order to plant an idea that the recipient (Cillian Murphy) will have no idea was not his own.
From the exploding, upturned streets of Paris and a tumbling hotel corridor to a minivan in slow-mo freefall and a climactic battle that comes straight out of a 1970s-era Bond movie, Inception is a wild ride. Like The Prestige and Memento before it, the film has a high-concept narrative that pulls off an impressive feat, skilfully weaving Cobb's emotionally damaged psyche through non-stop action sequences that all feel of a piece. That Nolan creates a behemoth of a blockbuster juggernaut bereft of any fat – for all its scale, Inception is a lean thriller – is a testament to the filmmaker's prodigious skill.
The Dark Knight Rises (2012)
The Dark Knight was always going to be a hard act to follow. Even though it leaves the possibility of a sequel hanging, it also felt complete. Suffice to say, any follow-up would have a harder time wowing audiences.
The villain this time – at least for much of the film – is Bane, played by a committed and masked Tom Hardy, who previously impressed as a devilishly charming member of Cobb's crew in Inception. He brings Gotham, and Batman's world, to its knees, cutting the city off from the rest of humanity and incapacitating its troubled hero. Anne Hathaway's Selina Kyle/Catwoman might prove to be of help to Bruce Wayne. But first he has to escape the prison he has been left to die in.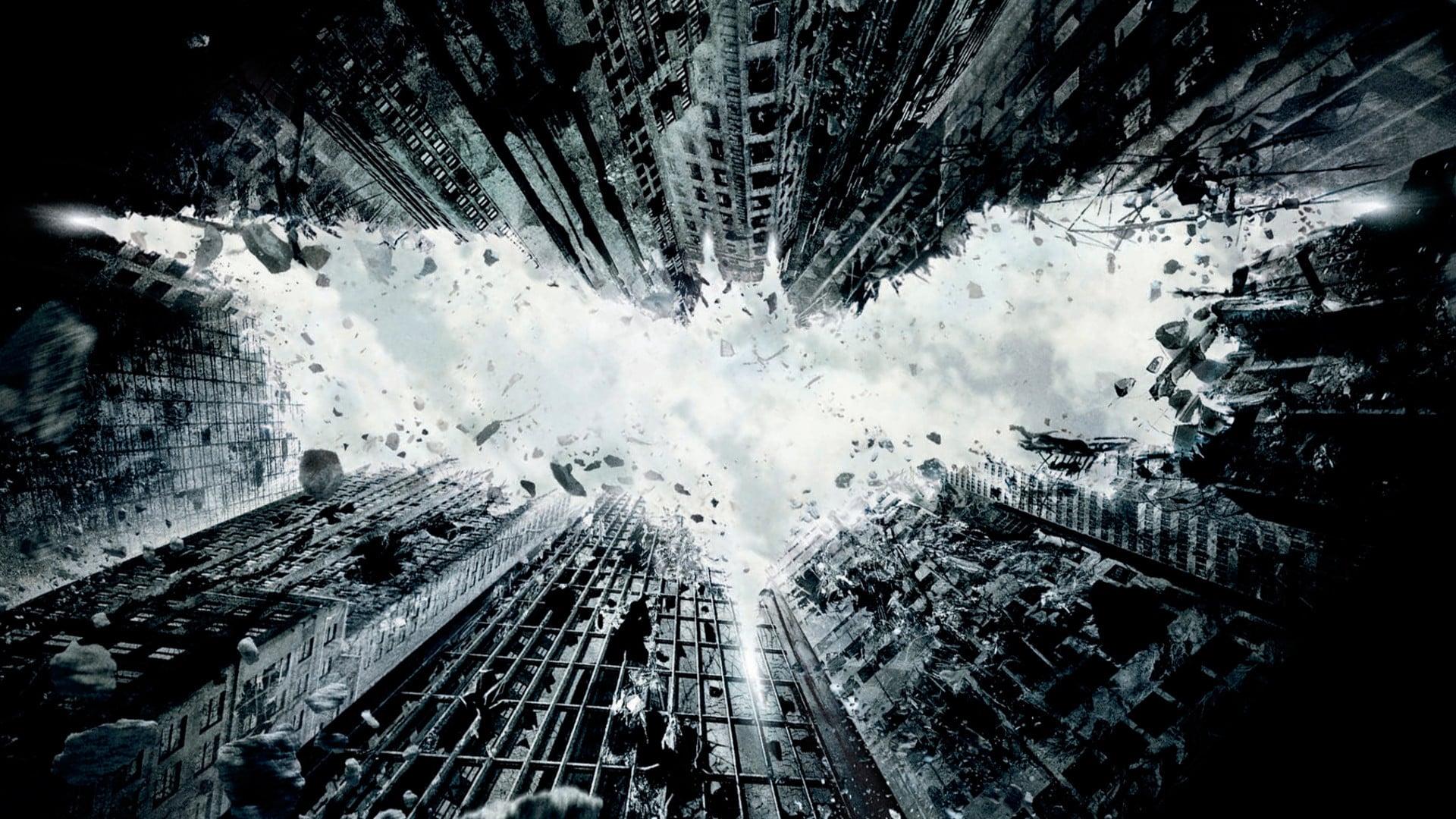 A pitch-black portrait of society in chaos, The Dark Knight Rises is even further removed from a Manichean world of good versus bad than its predecessors. Nolan and Goyer's original story – turned into a screenplay by Christopher and Jonathan – is more circuitous and troubling. Bonds that previously seemed strong become untethered as Bane sets about unravelling the ties that bind a community together. At the same time, the film cleverly brings its various strands together, resulting in a satisfying conclusion to the series.
Interstellar (2014)
Theoretical physics is hardly the natural stopping point for a filmmaker keen to create an expansive sci-fi blockbuster. But that's what Christopher and Jonathan Nolan used as their source when they set about applying the writings of physicist Kip Thorne to the story of one man desperately searching for a way to return to his family.
Matthew McConaughey plays Joseph Cooper, a former NASA pilot who becomes Earth's last hope when he sets out into space with three astronauts (played by Anne Hathaway, David Gyasi and Wes Bentley) to find a planet humanity can colonise. Earth has been devastated by pollution and is almost uninhabitable. The spacecraft Cooper commandeers will set course for the distant reaches of the solar system and a wormhole that might hold the key to humanity's survival. But time soon takes on unimaginable importance for the astronaut explorers.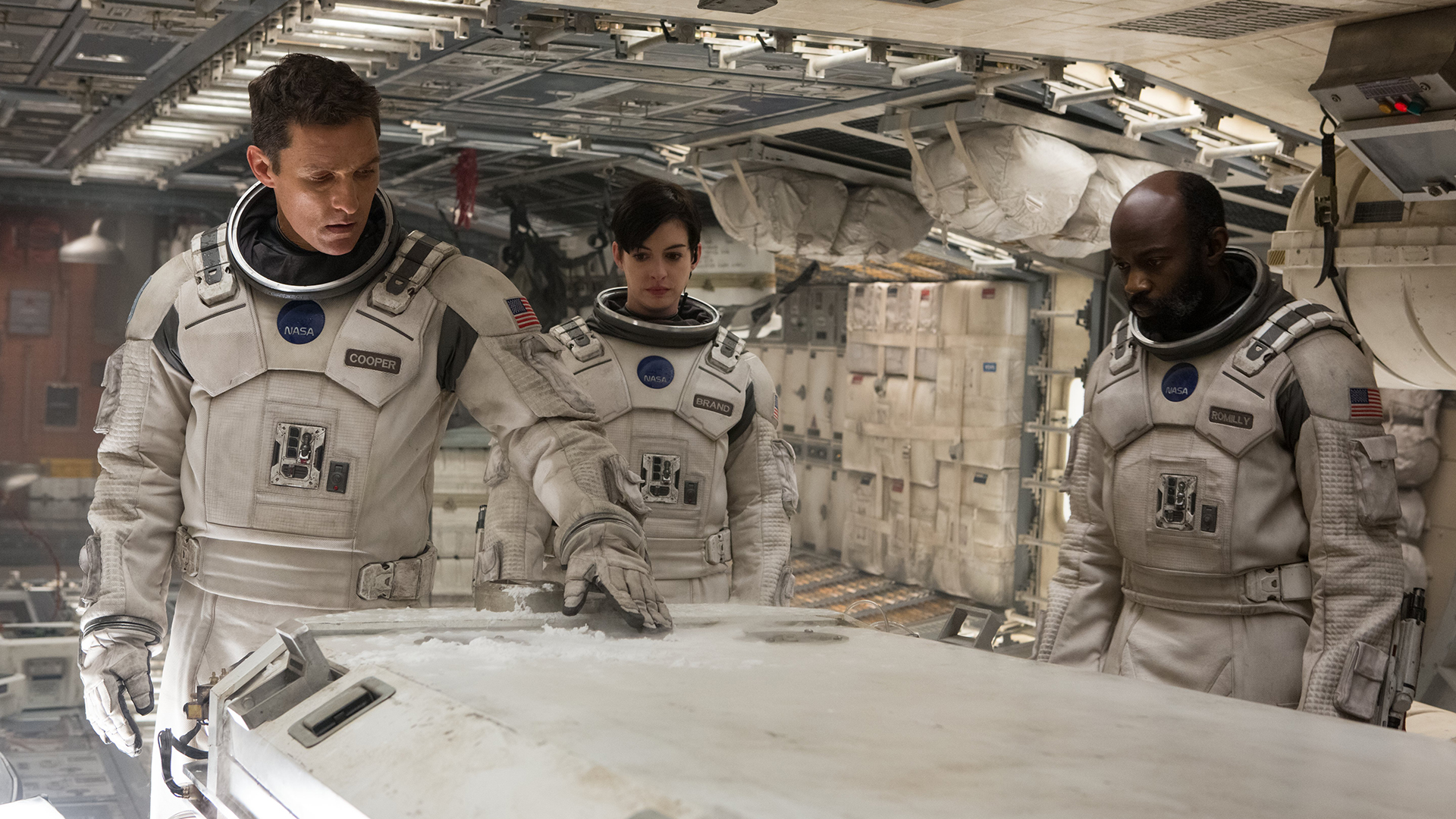 Perhaps Nolan's most visually imaginative film, Interstellar dazzles, though never at the expense of its intimacy. McConaughey and Hathaway impress, as does Nolan regular Michael Caine who, along with Jessica Chastain, gives the film its emotional gravity. The performances balance out the Interstellar's weighty philosophical and scientific themes, while Nolan's muscular direction powers the narrative, which shuttles from one planet to the next and through the wormhole into an alternate dimension that brings the story full circle.
Quay (2015)
For those wishing Nolan would scale down his ambitions, to return to something akin to his breakthrough work, Quay may not be the 'small' film they were expecting. Nevertheless, it's a gem among Nolan's large-scale recent work.
The eight-minute film accompanied a number of the Quay Brothers' shorts on tour. For the last 40 years, Stephen and Timothy Quay have produced a series of meticulously constructed animated shorts whose look and tone are singular. Nolan's film is an homage to the films, a paean from one filmmaker to two others, in admiration of their craft and vision.
Dunkirk (2017)
Compared to the galaxy-spanning scale of Interstellar, Dunkirk appears somewhat modest. And yet what Nolan achieves is not dissimilar – an intimate drama that plays out against the backdrop to seismic, large-scale events.
Nolan looks at the evacuation of British troops from the beaches of Dunkirk from three perspectives: a fisherman travelling to France to lend a hand, two spitfire pilots defending the skies, and a multitude of soldiers awaiting help on the beaches. It becomes clear as the film progresses that the three narrative threads aren't unfolding in the same timeframe, adding to the tension as the drama edges towards its climax.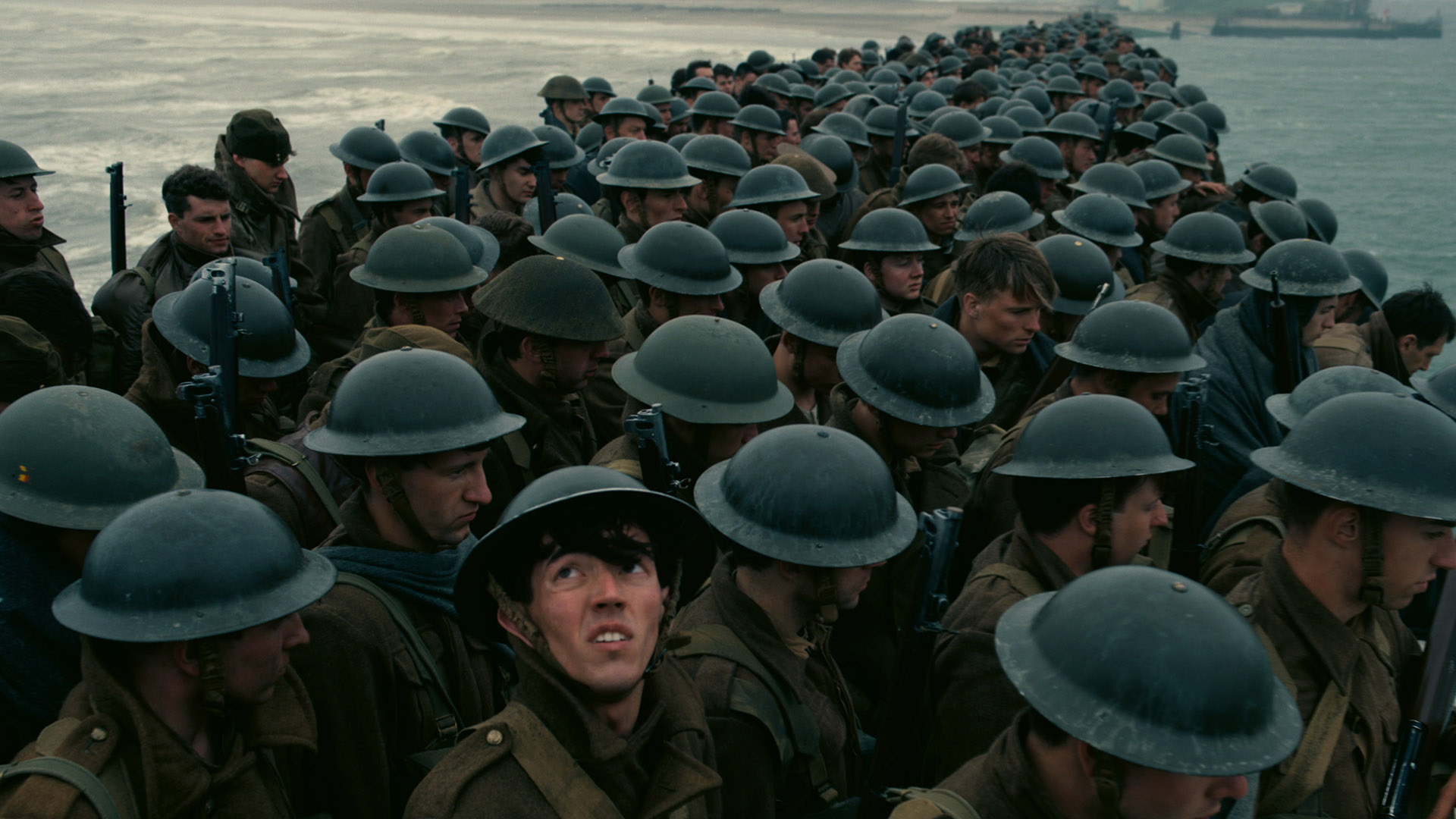 There were quibbles over the way Nolan handled the beach scenes – that they were never a slimly populated as they appear here. Such criticisms miss the point of the film's intensity. There's never a question of the scale of what took place. But for the drama to work, Nolan focuses on pockets of soldiers attempting to survive. Arguably less showy than his previous films, Dunkirk highlights Nolan's prodigious skill as a filmmaker. Nowhere more so than in the bombing of the beach – with the director employing a shallow focus to accentuate the terror the soldiers felt as they were being picked off by enemy fire.
Tenet (2020)
Like Interstellar, the malleability of time makes up the very fabric of this head-spinning action thriller. This is arguably Nolan's most divisive film in terms of audience and critical appeal. Whether you like Tenet or not, it's hard not to be impressed with the filmmaker's audaciousness in creating a huge blockbuster whose narrative is so wildly cerebral. And yet, at its core, Tenet is a simple love story – a ménage à trois whose stakes not only threaten the existence of the world as it is, but as it has been and might be.
After a tense opening set piece, a Bond-like prelude loosely inspired by the 2002 Moscow theatre-hostage crisis, John David Washington's Protagonist (that's no typo – it is his character's name) becomes a player in a world of espionage, where an unnamed group attempt to stop the actions of a Russian oligarch hell-bent on bringing the world to an end.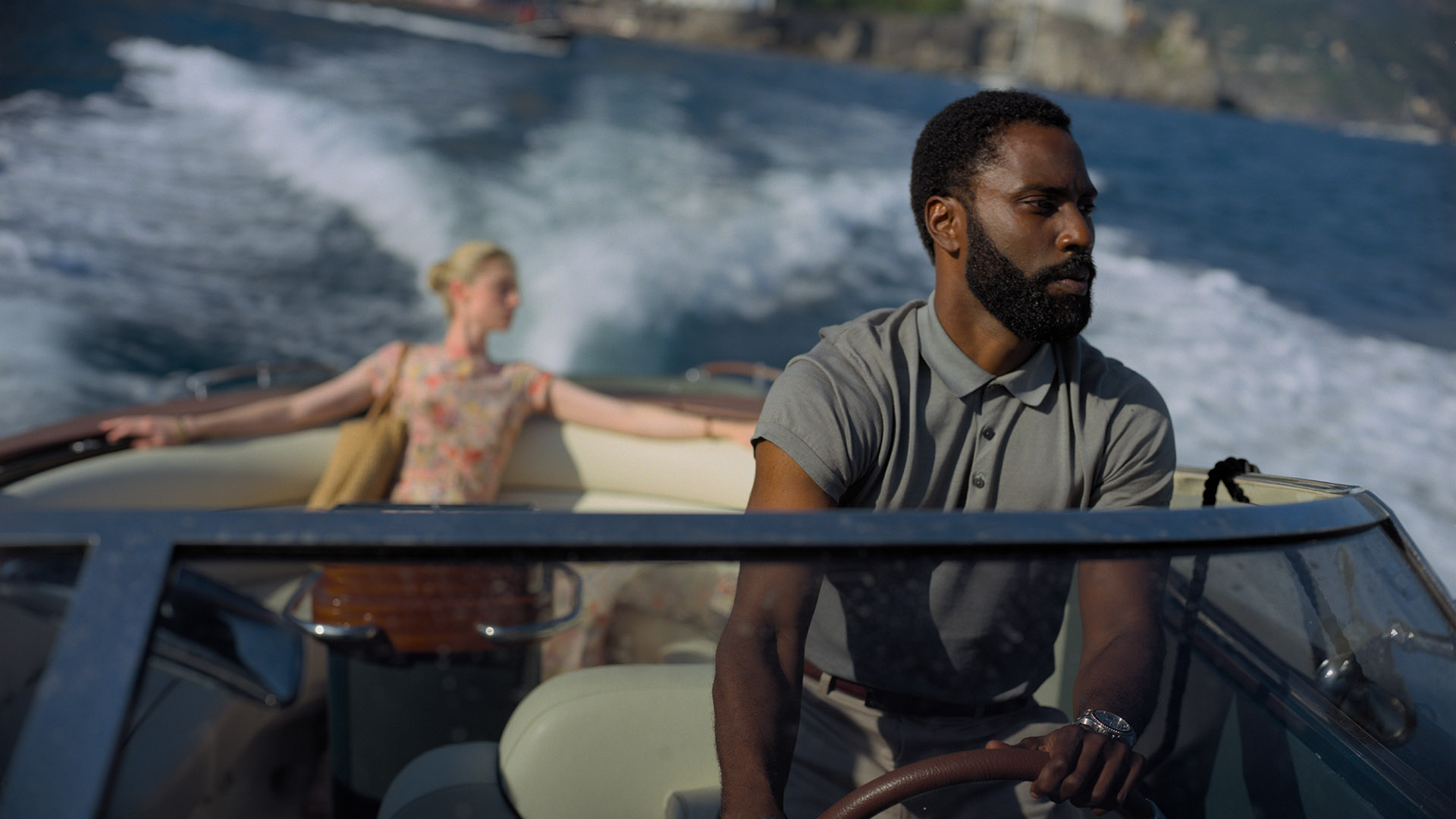 Kenneth Branagh's Andrei Sator has perfected a system that created inverted entropy in objects and people, allowing them to travel backwards through time. It's Manna from Heaven for Nolan. Whereas a film like Memento showed the passage forward and backwards in time via distinct scenes, in Tenet the two journeys unfold simultaneously in a single scene. The same car chase is played out in various sequences, each from a different special and temporal perspective. The same with a fight scene. And in the film's mind-boggling climax, two army units carry out the same mission in different time frames, allowing us to see the fate of characters before they know their time is up. 
Tenet was less commercially successful than Nolan's previous few films, in part due to the impact on cinemas of the COVID crisis – it was the first major film to open after the worldwide lockdowns. But the film's more muted appeal was seen as Nolan's overreaching in terms of his narrative's complexity. And yet, there's a sense that Tenet may grow in stature with time.
Oppenheimer (2023)
Nolan's latest film is an adaptation of Kai Bird and Martin J. Sherwin's Pulitzer Prize-winning American Prometheus, a biography of J. Robert Oppenheimer. Their subject was hailed in the late 1940s as an American hero – the man who created the bomb that saved the world from the chaos of World War II and the battle against a formidable Japanese nation. By the early 1950s, he was regarded as a pariah, a possible Soviet infiltrator who threatened his country's stability with his political and philosophical beliefs.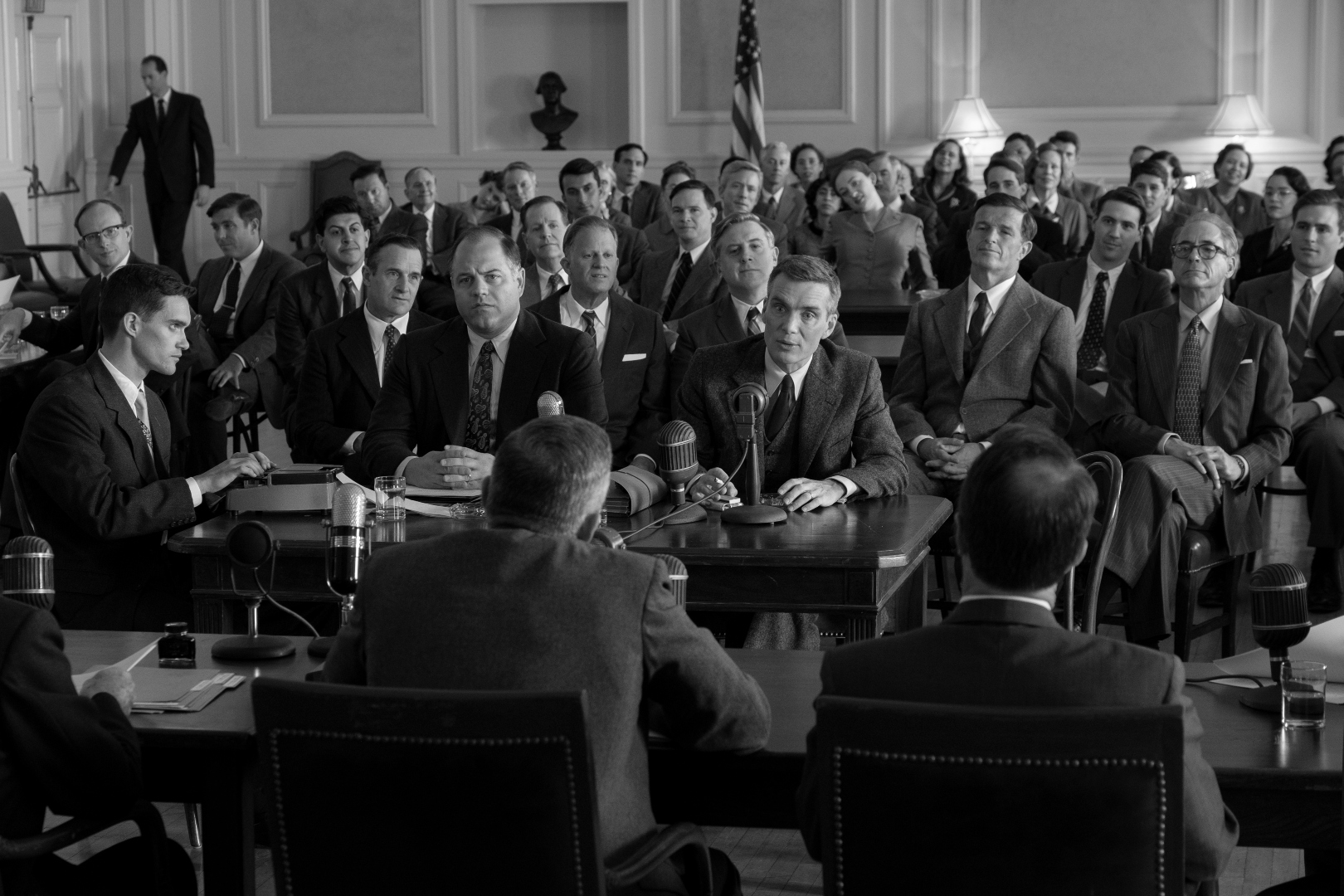 If the trailers are anything to go by, it looks like Nolan's biopic will shift back and forth through the scientist's life, from his early days as a member of The Manhattan Project, developing the atom bomb, through to his fall and disgrace. Even by Nolan's standards, the cast is impressively starry. (One has to scroll some way down the credits list on IMBd to find a name that isn't recognisable.) And topping it, in the title role, is Cillian Murphy, in his sixth collaboration, and first lead role, with the director. Nevertheless, Nolan is very much the film's major star. Making his most 'serious' film since Dunkirk, there's little doubt that Oppenheimer will be a frontrunner come the awards season.
CHECK OUT OUR THRILLERS COLLECTION ON CURZON HOME CINEMA