No matter what stage you find yourself at in life, there's nothing like watching naïve kids grow up on screen. Coming-of-age cinema can be uplifting, or challenging, but it's always bursting with life. We've picked some films that best represent what it means to come of age: growing pains, emotional outbursts and all.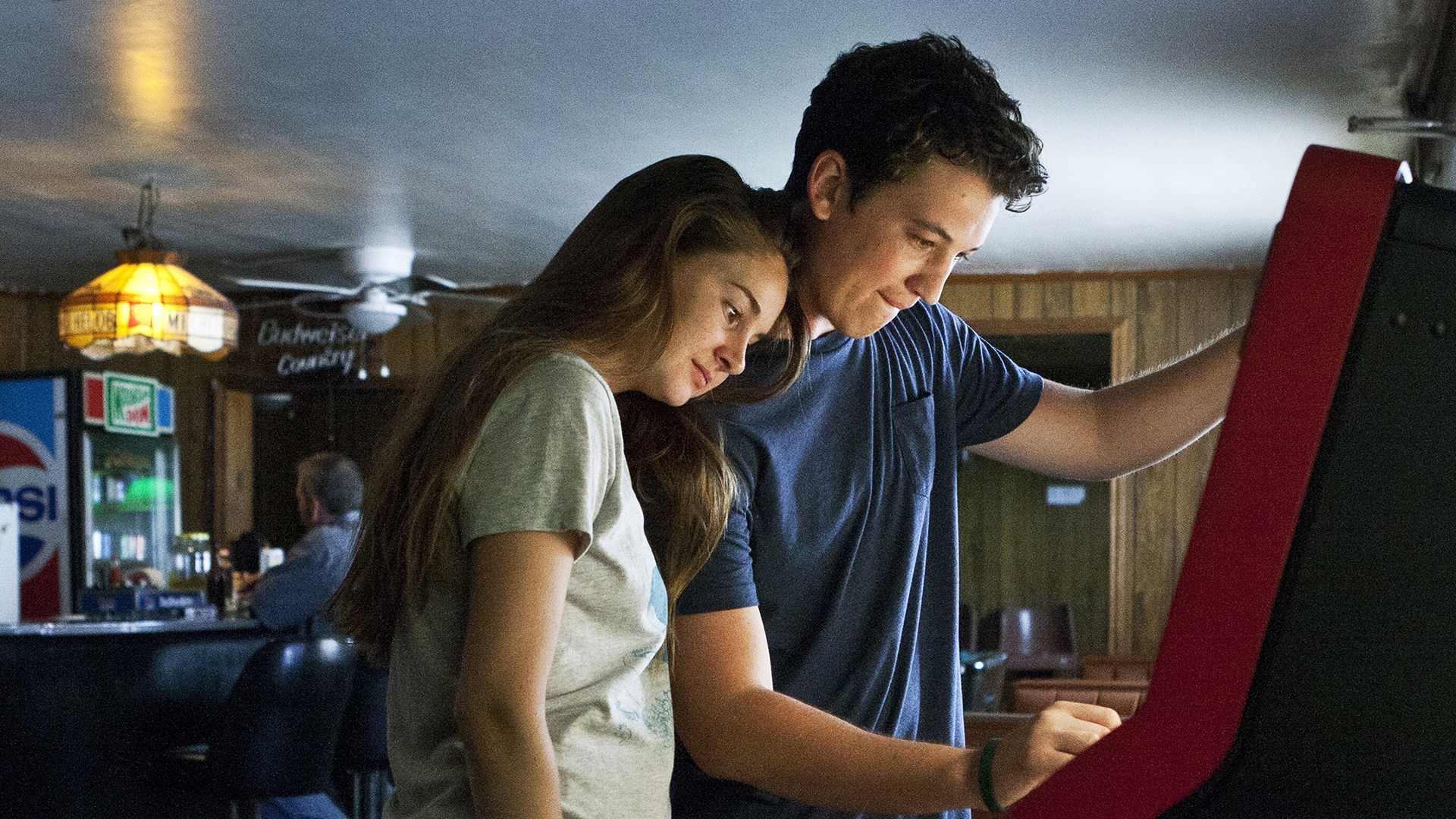 The Spectacular Now (2013)
Before Miles Teller drummed up a storm in Whiplash (2014), he delivered a layered performance in The Spectacular Now, which takes us on a powerful journey through two adolescents' highs and lows. Teller stars as Sutter, a popular high schooler who unexpectedly falls for his timid classmate Aimee (Shailene Woodley) in this warm-hearted dramedy.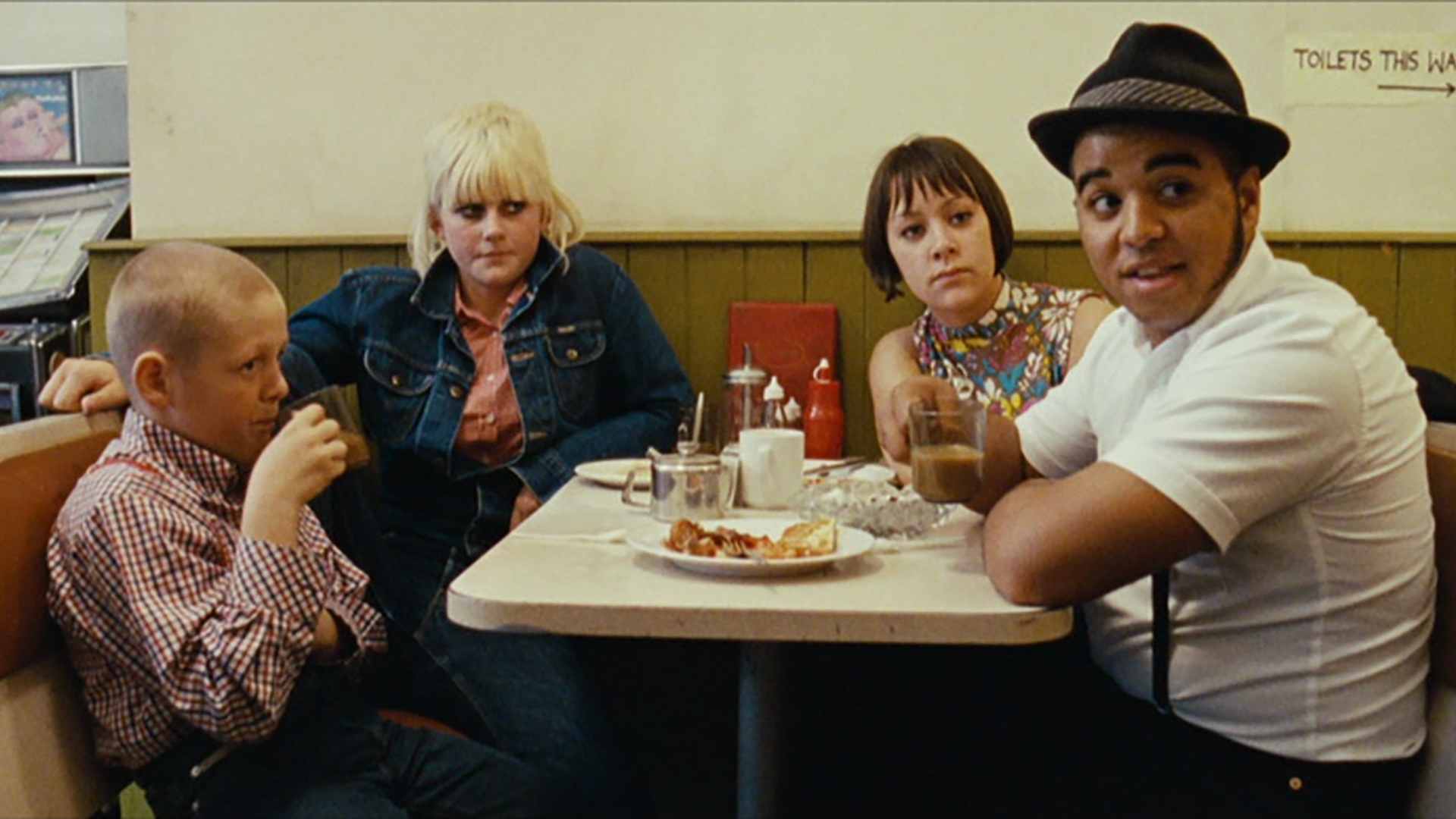 This is England (2006)
Shane Meadows' BAFTA-winning This is England is both a quintessential British film and a poignant coming-of-age drama. Shaun (Thomas Turgoose), a bullied 12-year-old mourning the loss of his father in the Falklands, befriends a group of skinheads who help him find a sense of belonging in his working-class Midlands community. Things take a dark turn however, when the charismatic but violent Combo (Boiling Point's Stephen Graham) returns, and starts indoctrinating Shaun with his nationalistic views. Heartbreaking and beautiful, Meadows' masterpiece reminds us of the danger of hateful rhetoric has on developing minds.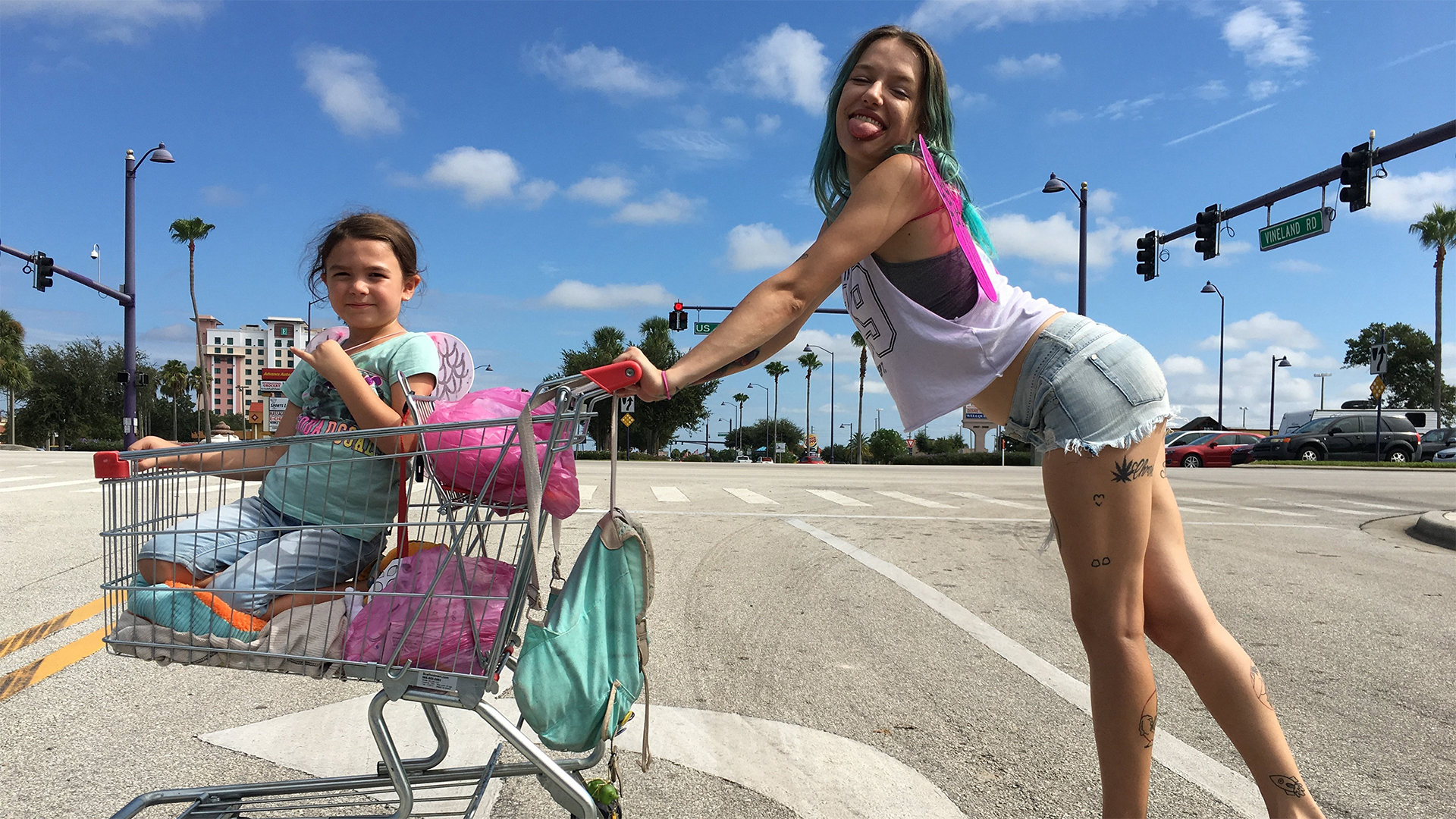 The Florida Project (2017)
Brooklynn Prince astounds in Sean Baker's The Florida Project, her breakout role for which she took home a Critics' Choice Award. She plays Moonee, a six-year-old mischief-maker whose mother (Bria Vinaite) is struggling to afford rent for the Florida motel where they reside. Baker's film shows the importance of childhood escapism in the face of difficult circumstances, and his vibrant, pastel-hued movie is filled with youthful vitality. For those who love The Florida Project already, check out our interview with Baker on his newest film Red Rocket (2021).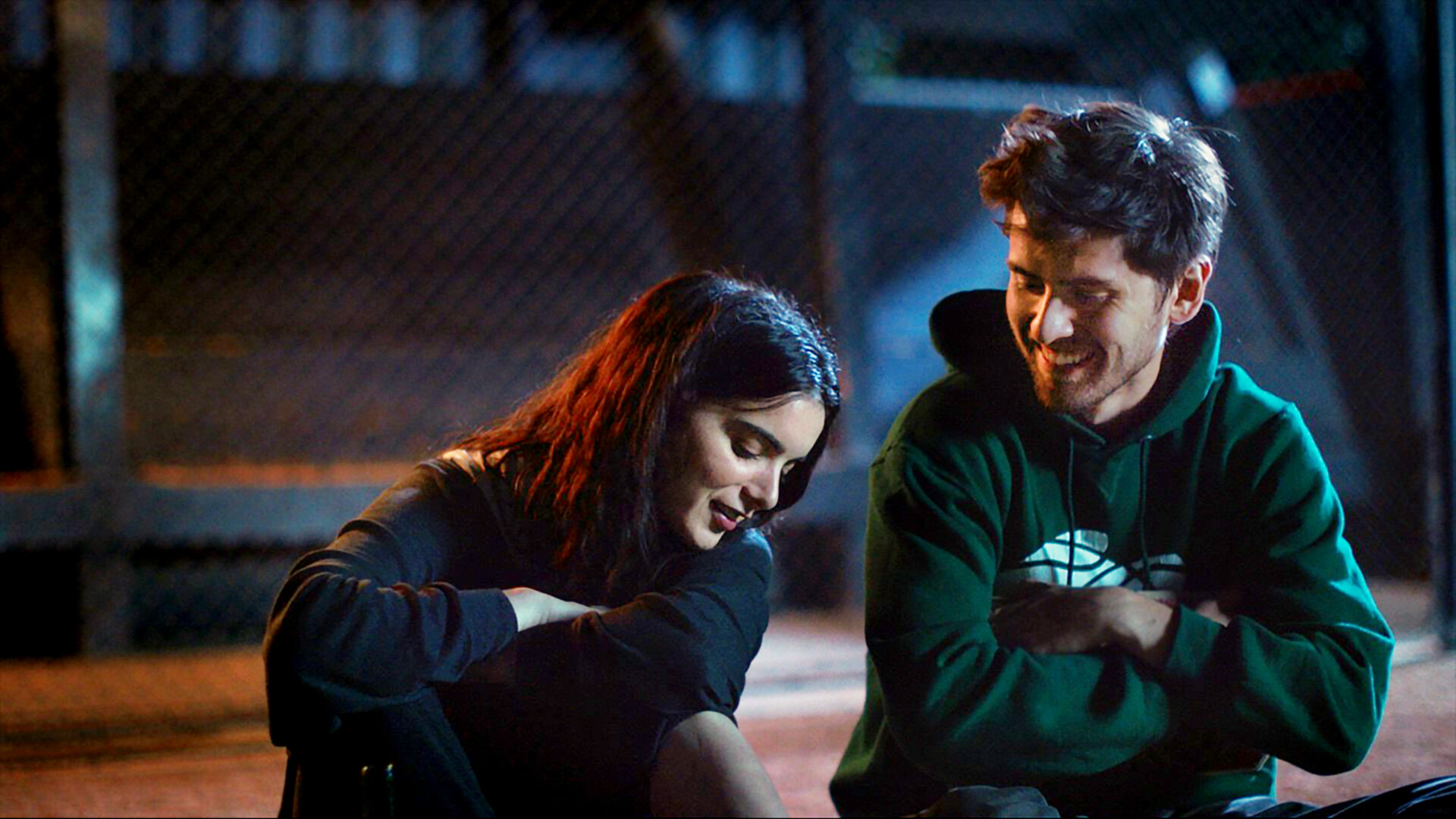 Freshman Year (2020)
Remember the cringey awkwardness of social encounters during Freshers week? If so, Cooper Raiff's Freshman Year (bafflingly released in the US as Shithouse) is a must watch, an uncomfortable – yet always charming – reminder that you are not alone in your undergrad naivety. Raiff stars in and directs this intimate feature, in which he plays Alex, a withdrawn first year who falls for sophomore Maggie (Dylan Gelula) at a party. He is head over heels in love; for Maggie, it's more complicated. Brace yourself for a painful walk-of-shame scene.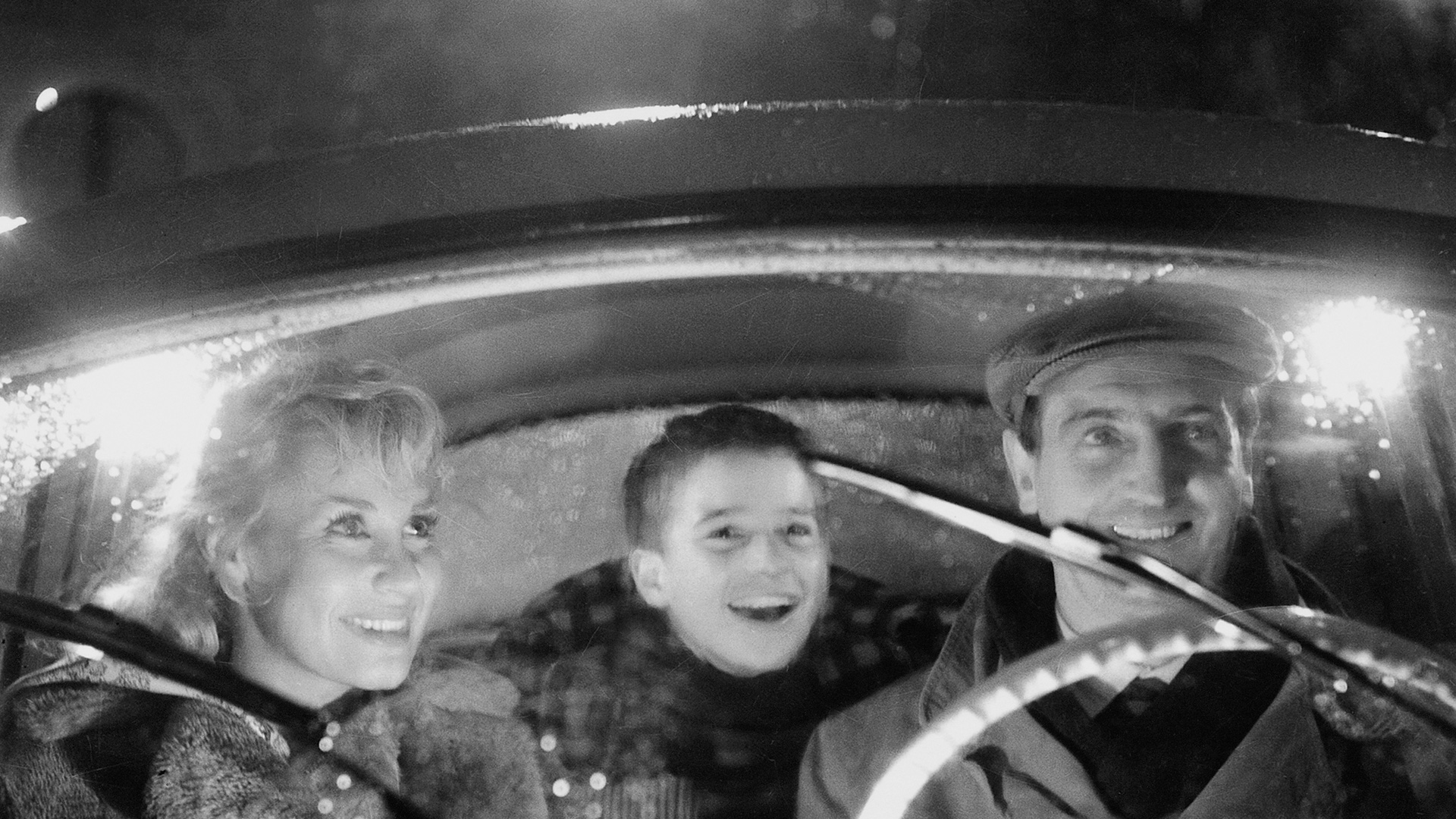 The 400 Blows (1958)
'Bonjour, Madame!' shouts a wilfully insolent Antoine Doinel (Jean-Pierre Léaud) at a passing man in François Truffaut's loosely autobiographical 1958 classic. This rascal, a recurring character in five of the director's films, became the youthful face of the French New Wave, the groundbreaking cinematic movement that took filmmaking from soundstages to the streets. With its unwavering focus on the interior life of a young man, The 400 Blows still rings true over 60 years since its release.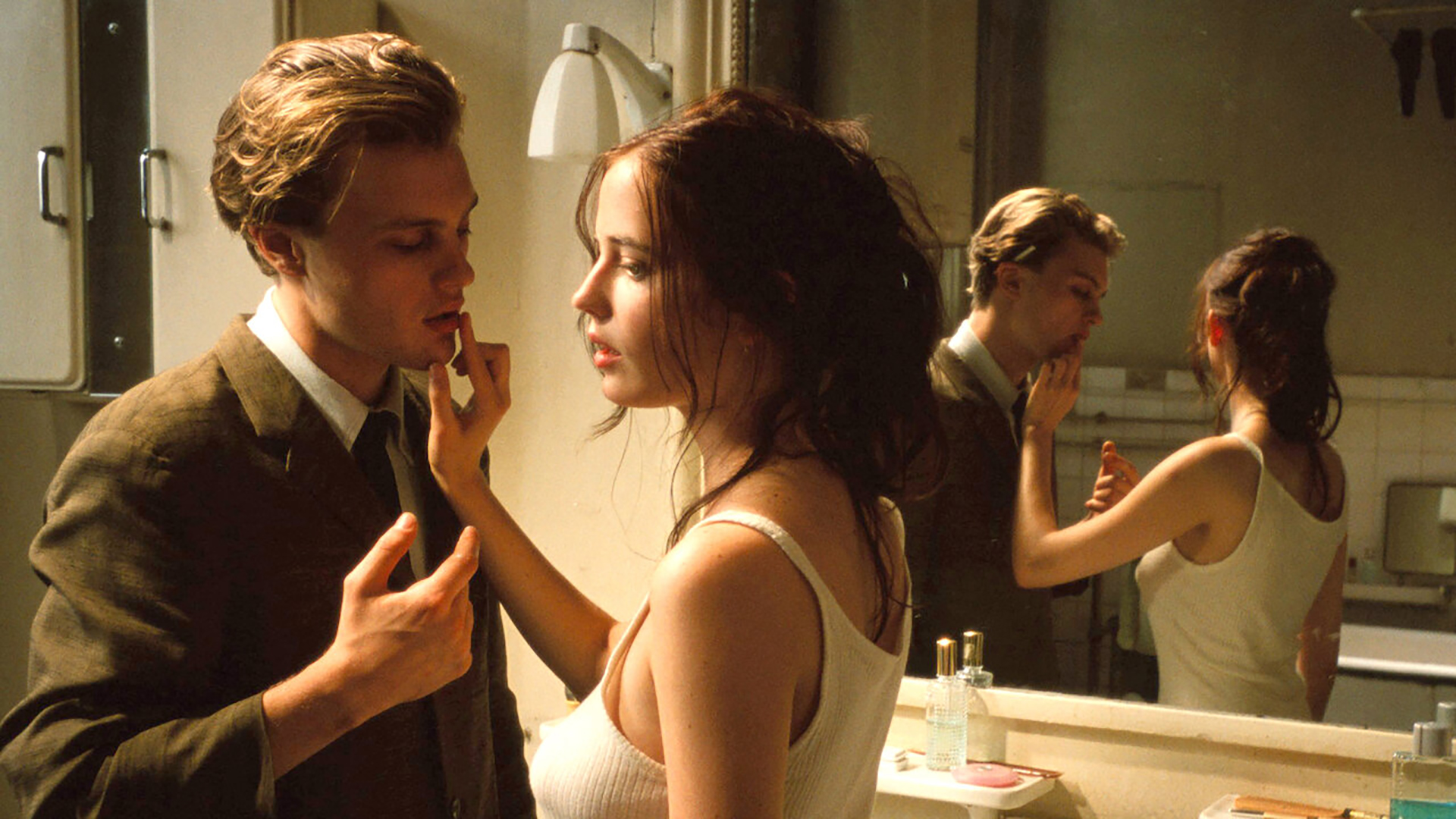 The Dreamers (2003)
In The Dreamers, Bernardo Bertolucci revisits Paris in the 1960s – particularly the May '68 uprising – through the eyes of an outsider as he bears witness to all its vibrance and social uproar. The film is about an American exchange student (Michael Pitt), who travels to Paris and befriends a brother and sister (Louis Garrel and Eva Green). Before long, the siblings draw him into their puzzling, liberated relationship.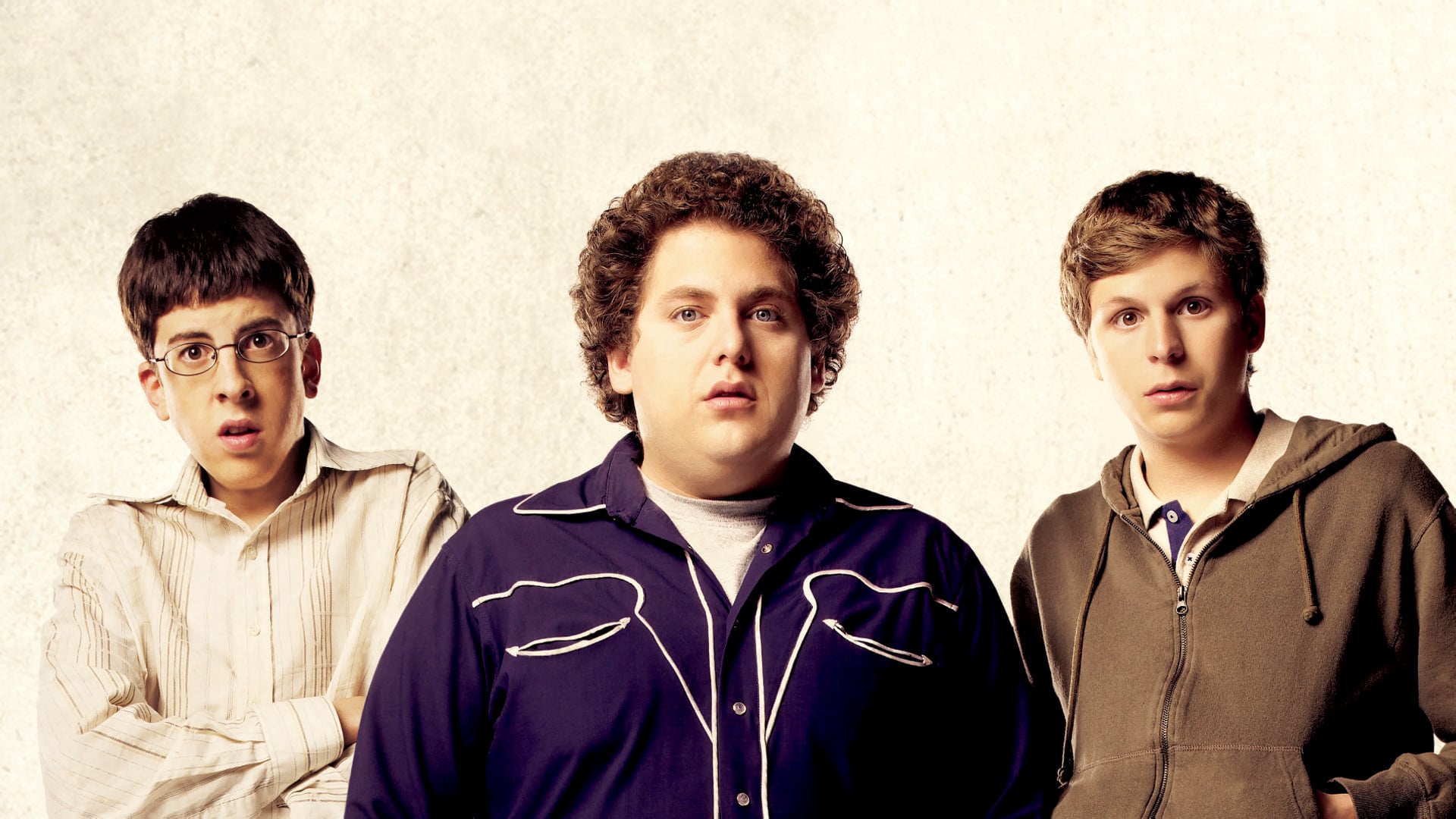 EXPLORE OUR COMING-OF-AGE COLLECTION ON CURZON HOME CINEMA
Start Browsing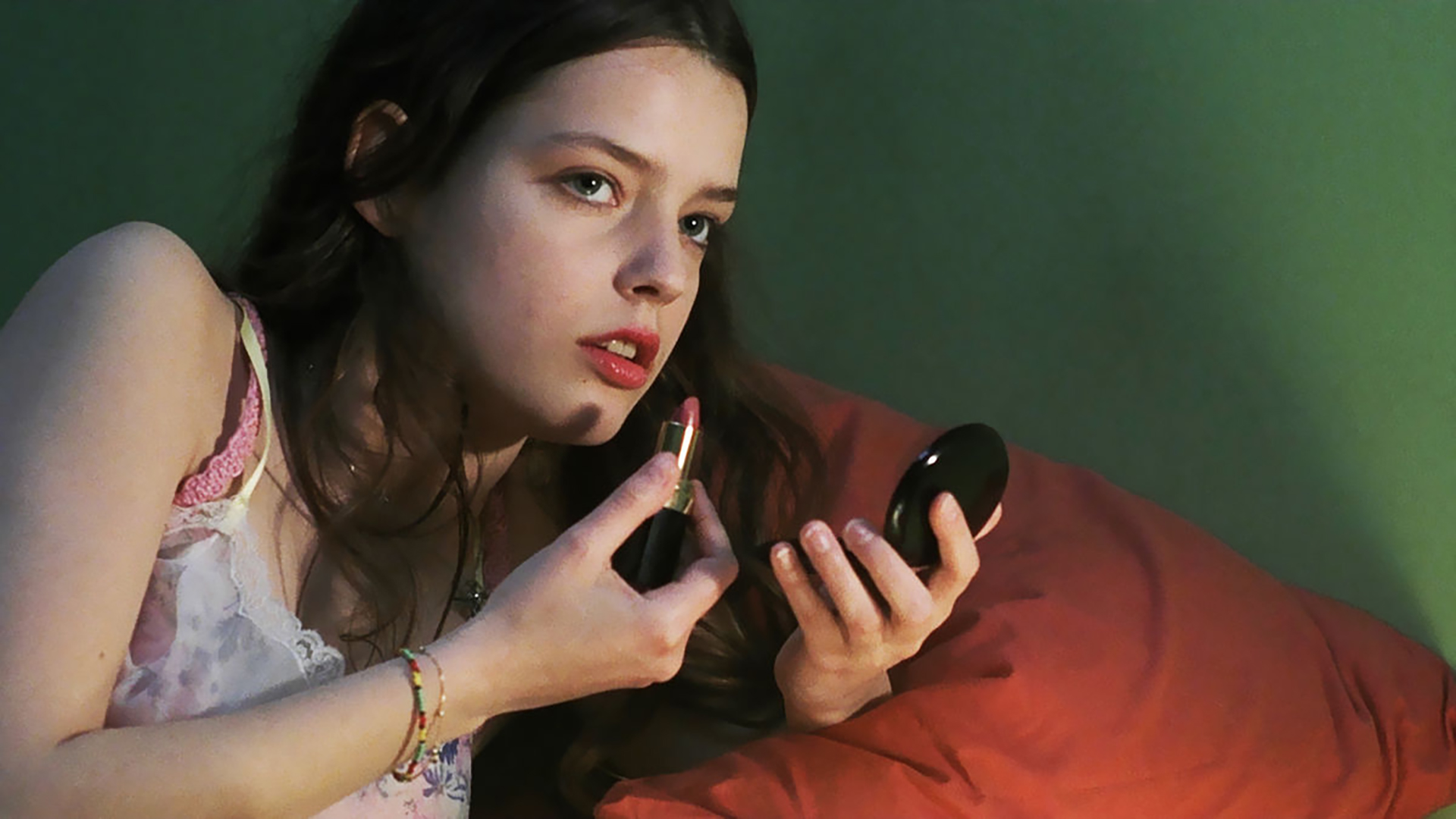 A Ma Sœur! (2000)
Catherine Breillat is known for her feminist provocations, and her cerebral drama A Ma Sœur! is no exception. A 12-year-old girl (Anaïs Reboux) watches on as her older adolescent sister (Roxane Mesquida) troublingly explores her sexuality. Brave, tender and bold, Breillat's film is an unforgettable take on what it means to mature too quickly, which comes to the fore in a soul-shattering climax.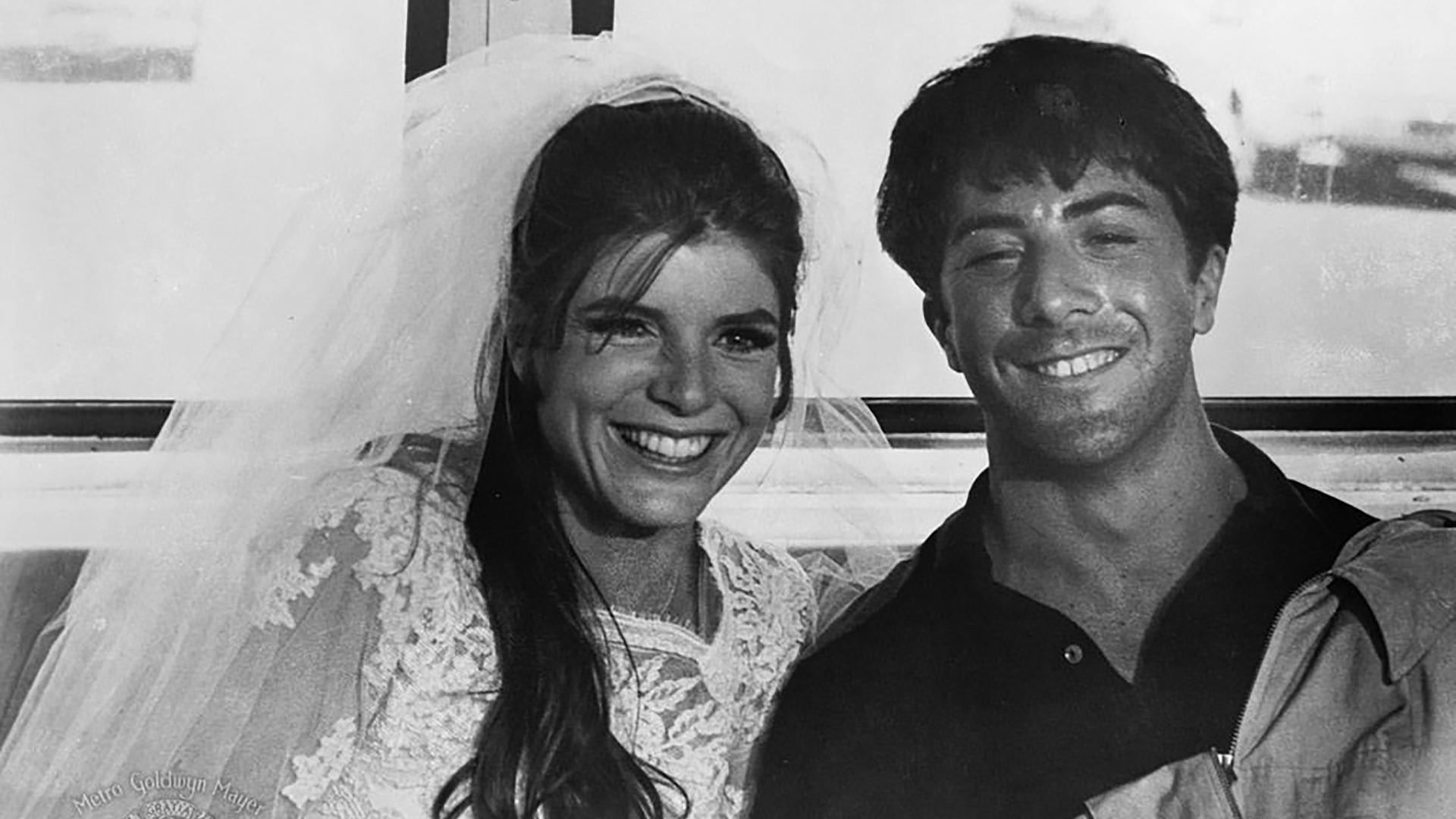 The Graduate (1968)
Another timeless classic, Mike Nichols' Oscar-winning The Graduate is a staple of the New Hollywood movement. Benjamin (Dustin Hoffman), an insecure recent graduate, falls into an adulterous relationship with the wife of his father's business partner, the now infamous Mrs Robinson (Anne Bancroft). Ben becomes further and further embroiled in this affair to the extent that it threatens his entire future. Expect iconic monologues, prickling sexual tension and some of Simon & Garfunkel's greatest hits.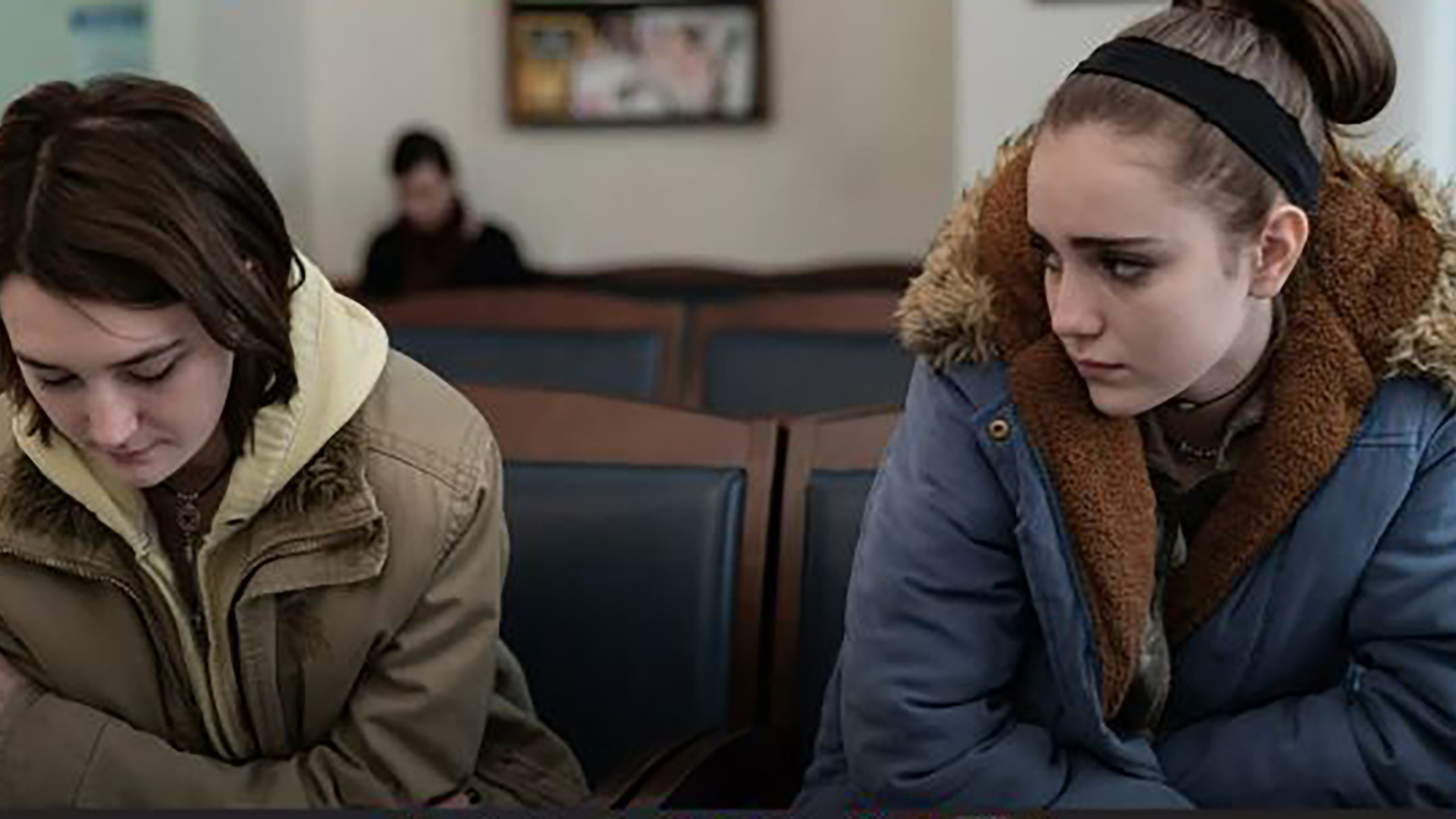 Never Rarely Sometimes Always (2020)
In the two years since the understated abortion drama Never Rarely Sometimes Always was released, the film, with its focus on American reproductive rights, has grown tragically more relevant. Sidney Flanagan excels as Autumn, a teenager in a conservative Pennsylvanian town who must travel to New York City to terminate her unplanned pregnancy. Eliza Hittmann's pared-back film is incredibly moving, especially in its titular scene at a Planned Parenthood.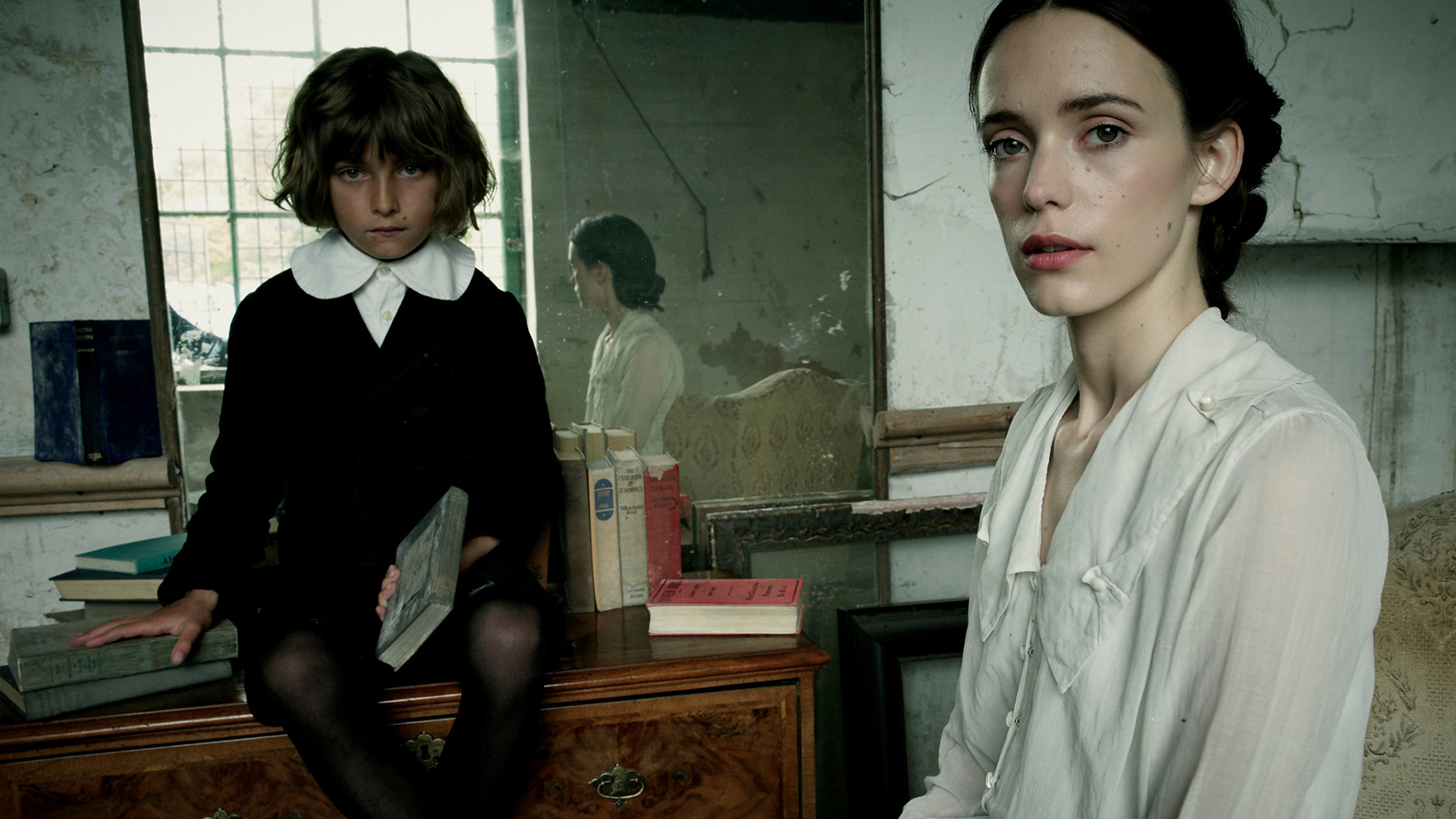 The Childhood of a Leader (2015)
You may know Brady Corbet from his brilliant performances in Mysterious Skin (2004) and Funny Games (2007), but perhaps not as an up-and-coming filmmaker. His directorial debut, The Childhood of a Leader, shows us three 'tantrums' of a boy (Tom Sweet) who we are warned will become a powerful fascist leader. With an electrifying score from master Scott Walker, blistering performances and a head-spinning final reveal, Corbet's film cleverly explores youthful malevolence.
Rebel Without a Cause (1956)
There's nobody more iconic than James Dean. A tragic Hollywood figure, he has been memorialised, in his bright-red jacket and blue jeans, causing mayhem in Nicholas Ray's Rebel Without a Cause. His anguished performance perfectly expresses the confusion of growing up in 1950s America. With its memorable sequences at the Griffith Observatory and naturalistic exploration of adolescent angst, juvenile delinquency never looked so slick.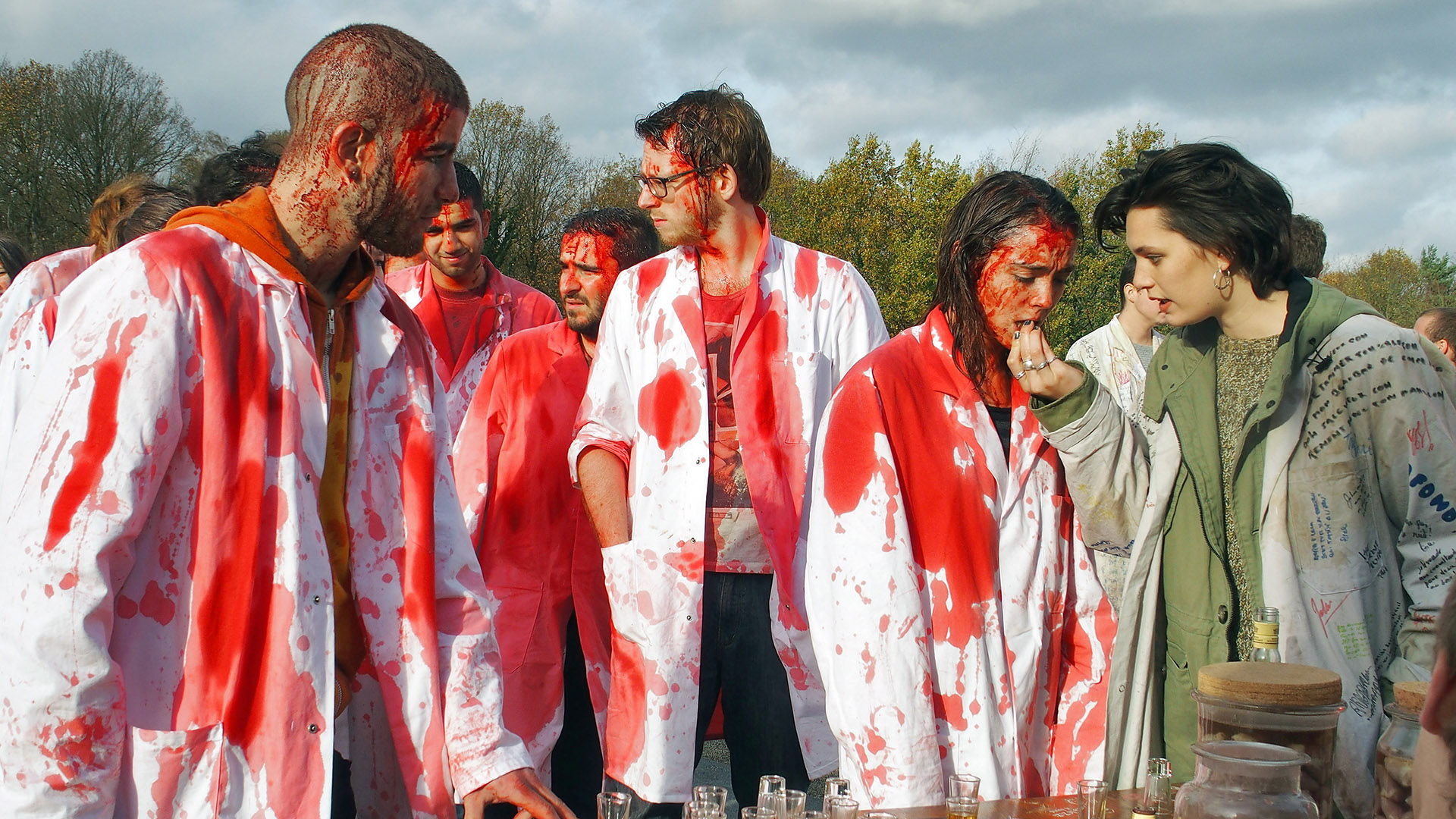 Raw (2017)
Prior to winning the Palme d'Or for Titane (2021), Julia Ducournau gave us a coming-of-age story with bite. Raw centres on Justine (Garance Marillier), a vegetarian who, upon arriving at veterinary school, develops a terrifyingly taboo taste for meat. Using its body-horror allegory to explore a troubled sexual awakening, Ducournau's blood-soaked college drama is bound to have your skin crawling.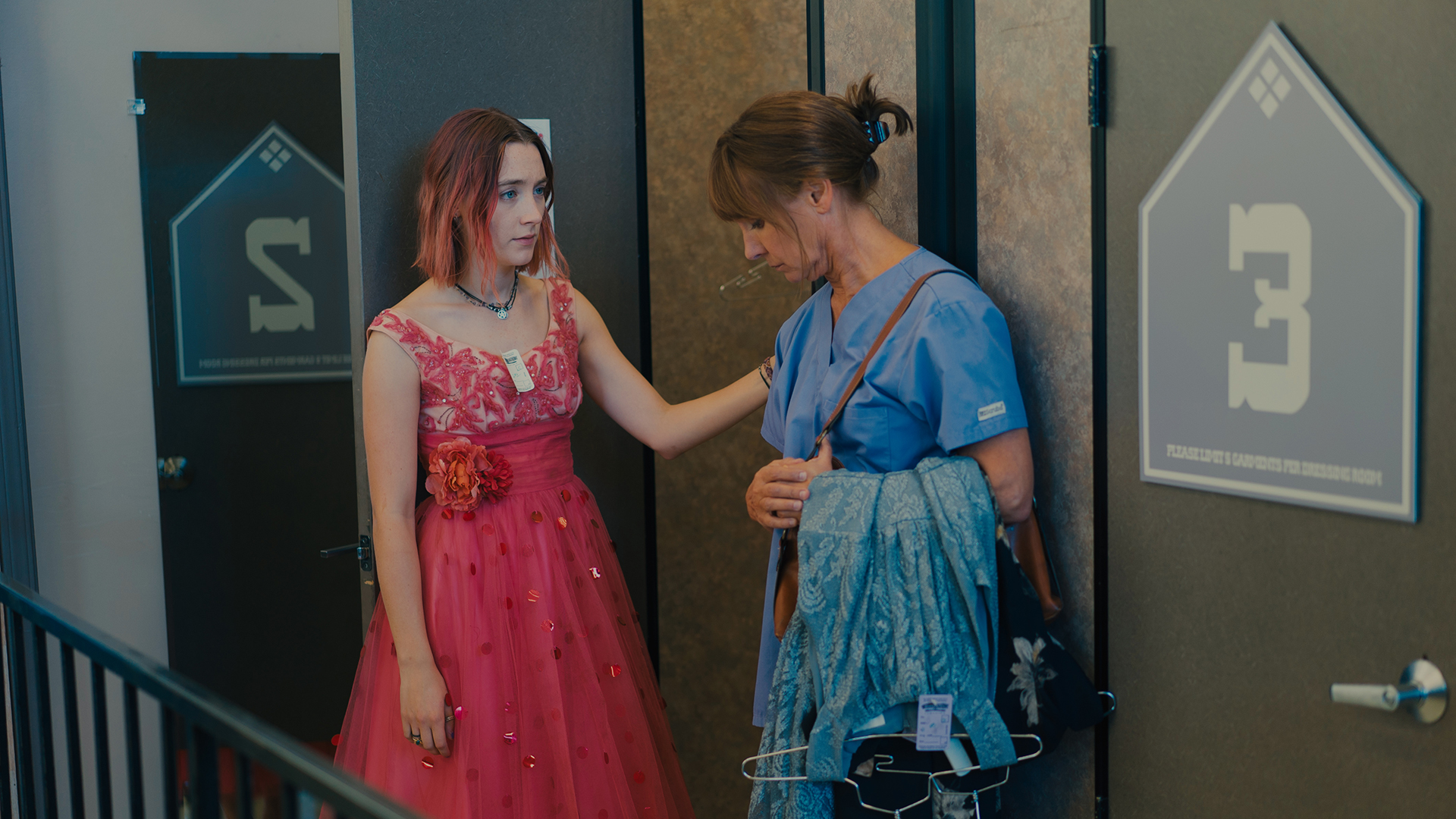 Lady Bird (2017)
Greta Gerwig's love letter to Sacramento, Lady Bird follows the eponymous eye-rolling teen (Saoirse Ronan), who longs to escape her California hometown and head to New York. With heart and humour (Ronan's aggressive make-out session with Timothée Chalamet is hilarious), the film carefully sketches out Lady Bird's all-important relationships. There's her fraught bond with her mother (Laurie Metcalf); her friendship with theatre-kid Julie (Beanie Feldstein); and short-lived romance with upper-class Danny (Lucas Hedges). Through these characters, Lady Bird paints a relatable portrait of growing up in suburbia – and yearning for the excitement of city life.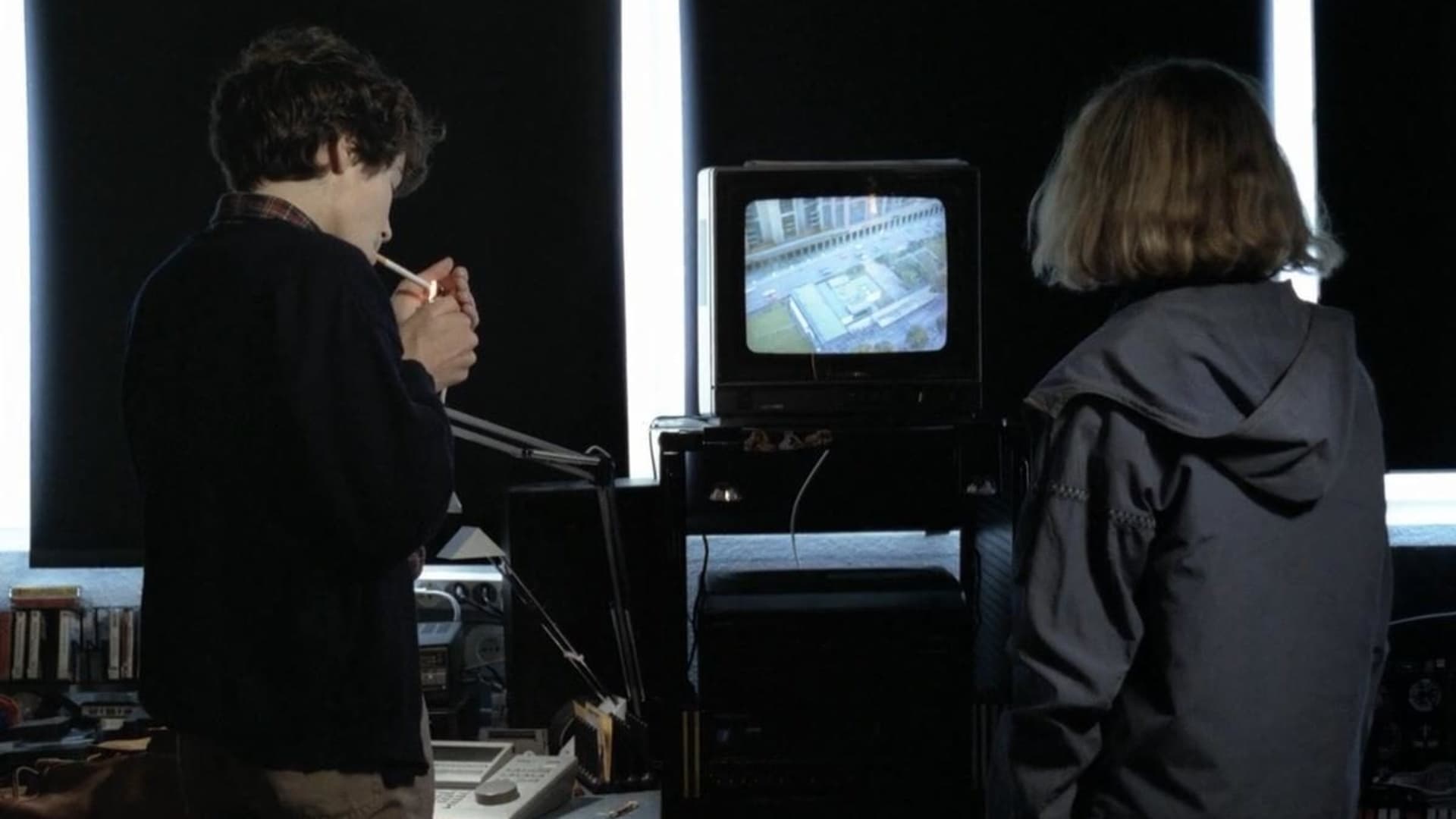 Benny's Video (1992)
Austrian auteur Michael Haneke doesn't immediately seem as though he would belong on this list. With Benny's Video, however, he poses probing questions about what it means to mature in an increasingly media-centred world. In the film, we find Benny (Arno Frisch), an alienated video addict who has become so desensitised by his many screens that he resorts to violence to truly feel something. Like Haneke's other films, Benny's Video is unflinching and unsettling, yet an absolutely essential watch.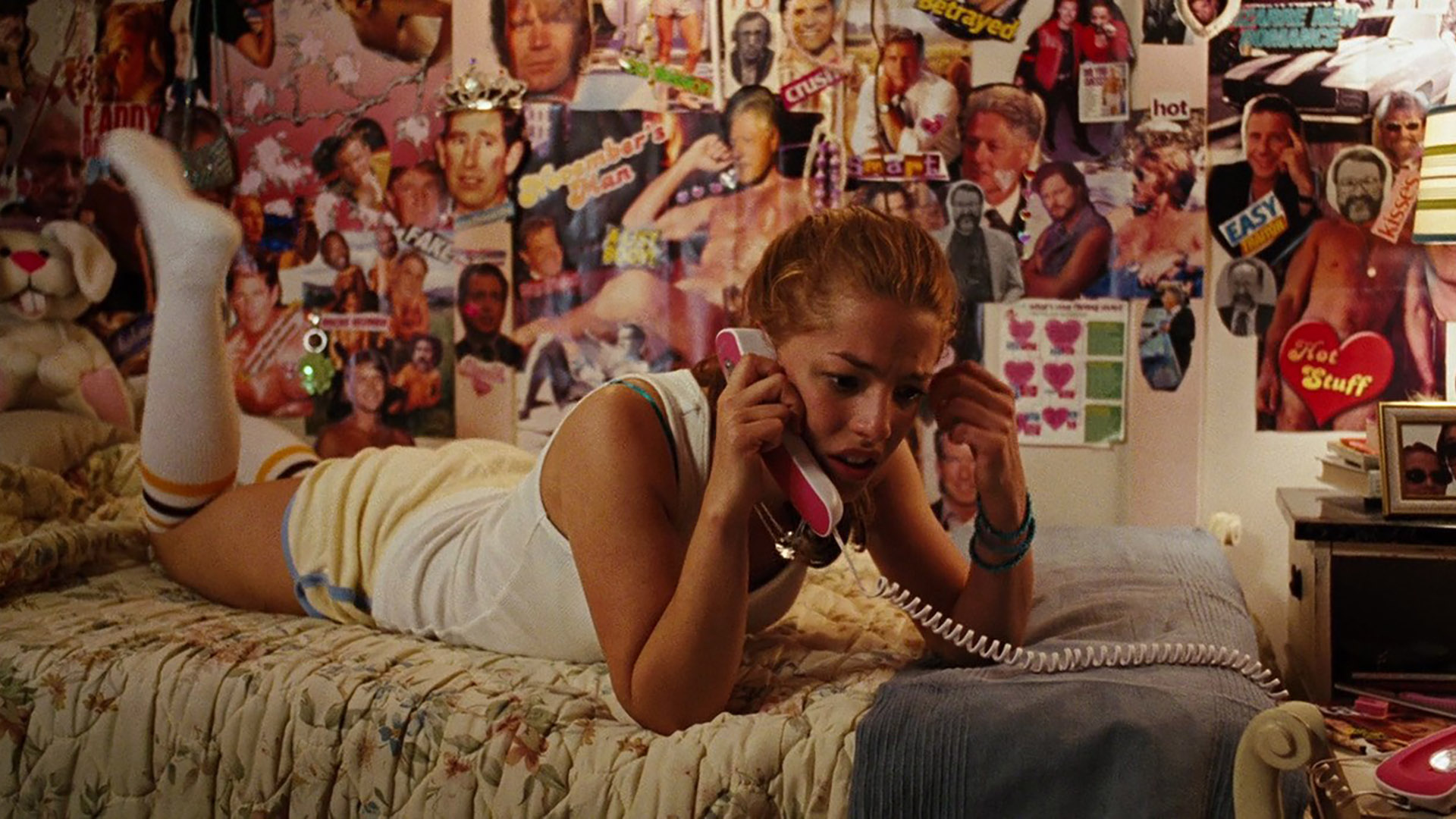 Juno (2007)
A life-affirming indie gem, Juno is a charming character study of the titular 16-year-old (Elliot Page) as she discovers she is pregnant and makes the selfless decision to put the baby up for adoption. The father of her child? An orange-Tic Tac-loving Michael Cera (as adorably bumbling as ever). Beneath its folk-infused soundtrack and quirky animation scenes, the film offers a tender depiction of a snarky teenager who gradually learns the meaning of love. Its heavily stylised script won Diablo Cody an Academy Award for Best Original Screenplay, and spawned some of the most quotable Noughties-cinema moments. Honest to blog.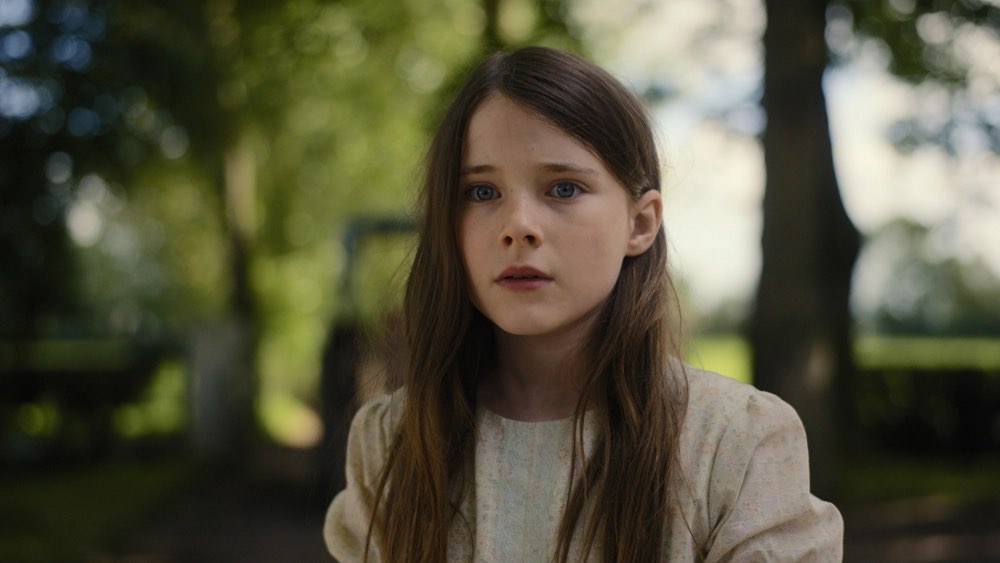 The Quiet Girl (2020)
While its title might suggest otherwise, The Quiet Girl has been making a lot of noise this year as a sleeper hit and the winner of eight IFTAs. This subtle, compassionate film focuses on Cáit (Catherine Clinch), as she adapts to life with new foster parents when her overstretched family leave her with relatives for the summer. The highest-grossing Irish-language film of all time, Colm Bairéad's touching drama never fails to tug on heartstrings.
READ OUR JOURNAL ARTICLE ON BEST IRISH FILMS
Click Here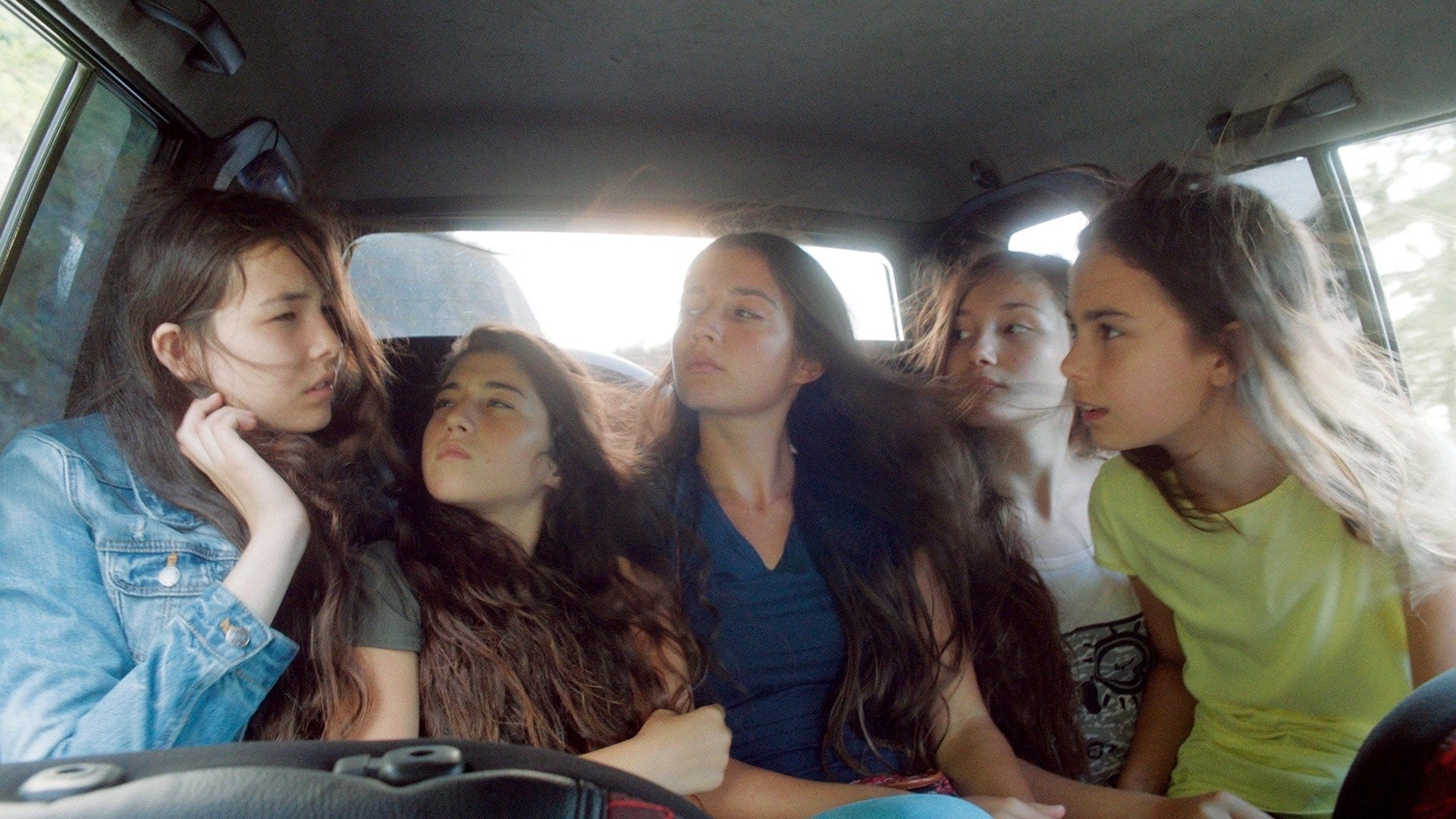 Mustang (2016)
A group of Turkish sisters are cloistered in their home in the exquisite Mustang, which tackles themes of familial and cultural restraints – and rightly earned an Academy Award nomination for Best Foreign Language Film. In her feature debut, director Deniz Gamze Ergüven beautifully balances lightness and tragedy, as the girls attempt to escape from their domestic prison. Mustang celebrates the triumph of sisterhood in the face of tyranny.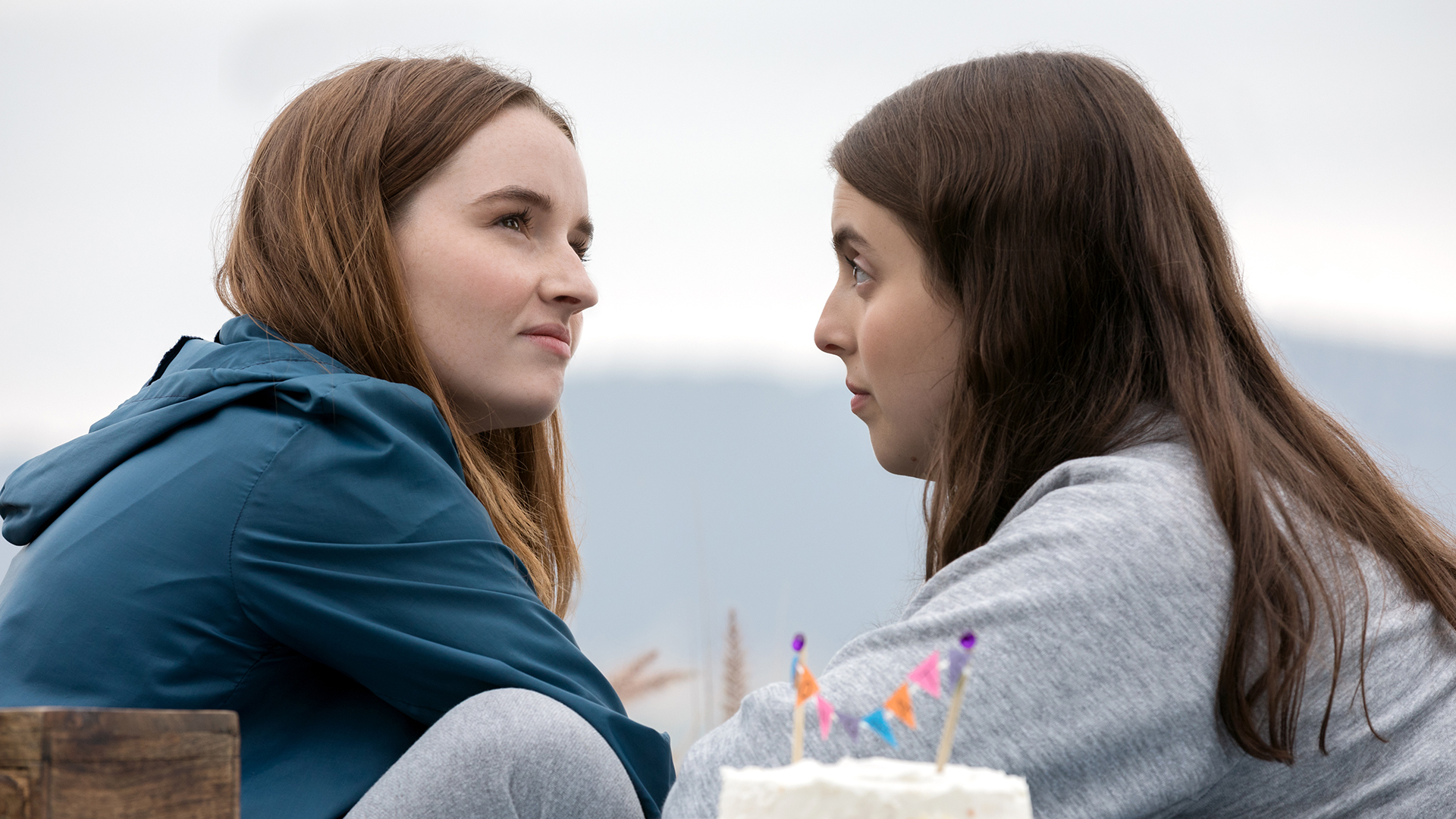 Booksmart (2019)
Despite making it through high school and getting into Ivy League universities, Amy (Kaitlyn Dever) and Molly (Beanie Feldstein) still feel unfulfilled. They're convinced that they've spent too much time with their heads in books and not enough having fun. They decide to change that by attending a graduation party… with disastrous results. From murder-mystery soirées to psychedelic-laced strawberries and sinister pizza-delivery drivers, Olivia Wilde's hilarious directorial debut follows the adolescents over the course of one outrageous night.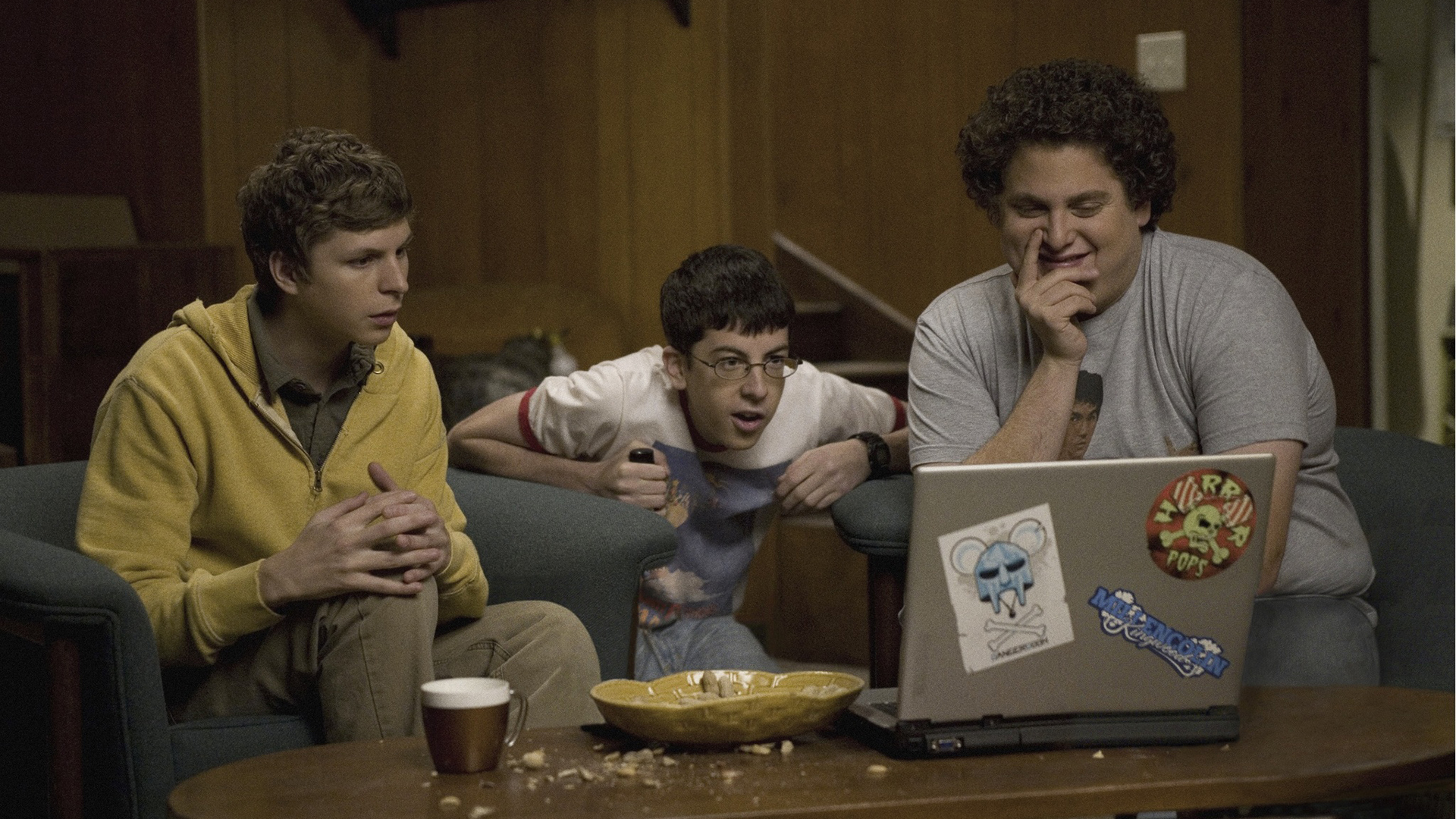 Superbad (2007)
Not only one of the most definitive American teen movies, but also a film that will never fail to have you in hysterics, Superbad is still the iconic late-night comedy of the 2000s. Featuring note-perfect performances from Jonah Hill and Michael Cera as two best friends who want to lose their virginity before college, this infinitely quotable, crude and bombastic coming-of-age flick became the film of a generation.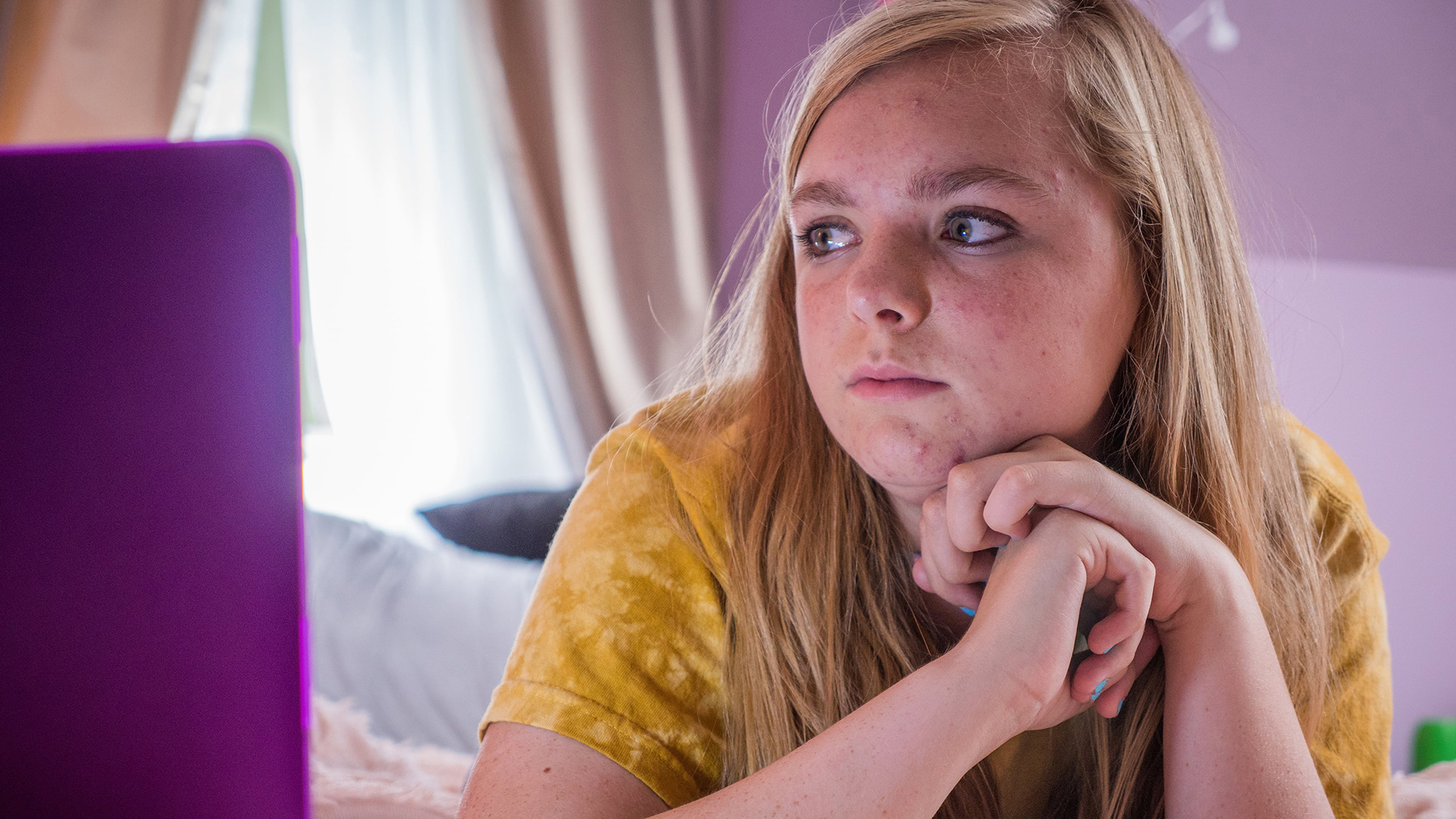 Eighth Grade (2018)
A rather unexpected venture for comedian Bo Burnham, Eighth Grade is a well observed portrait of adolescence in the age of social media. Kayla (Elsie Fisher) is a shy, internet-obsessed eighth grader, making motivational vlogs despite her own lack of self-confidence. In her final week of school, she attempts to break out of her shell, and soon discovers the challenges of interacting with others in real life. Inspired by Burnham's own struggle with anxiety, this squirmingly awkward comedy is personal and heartfelt.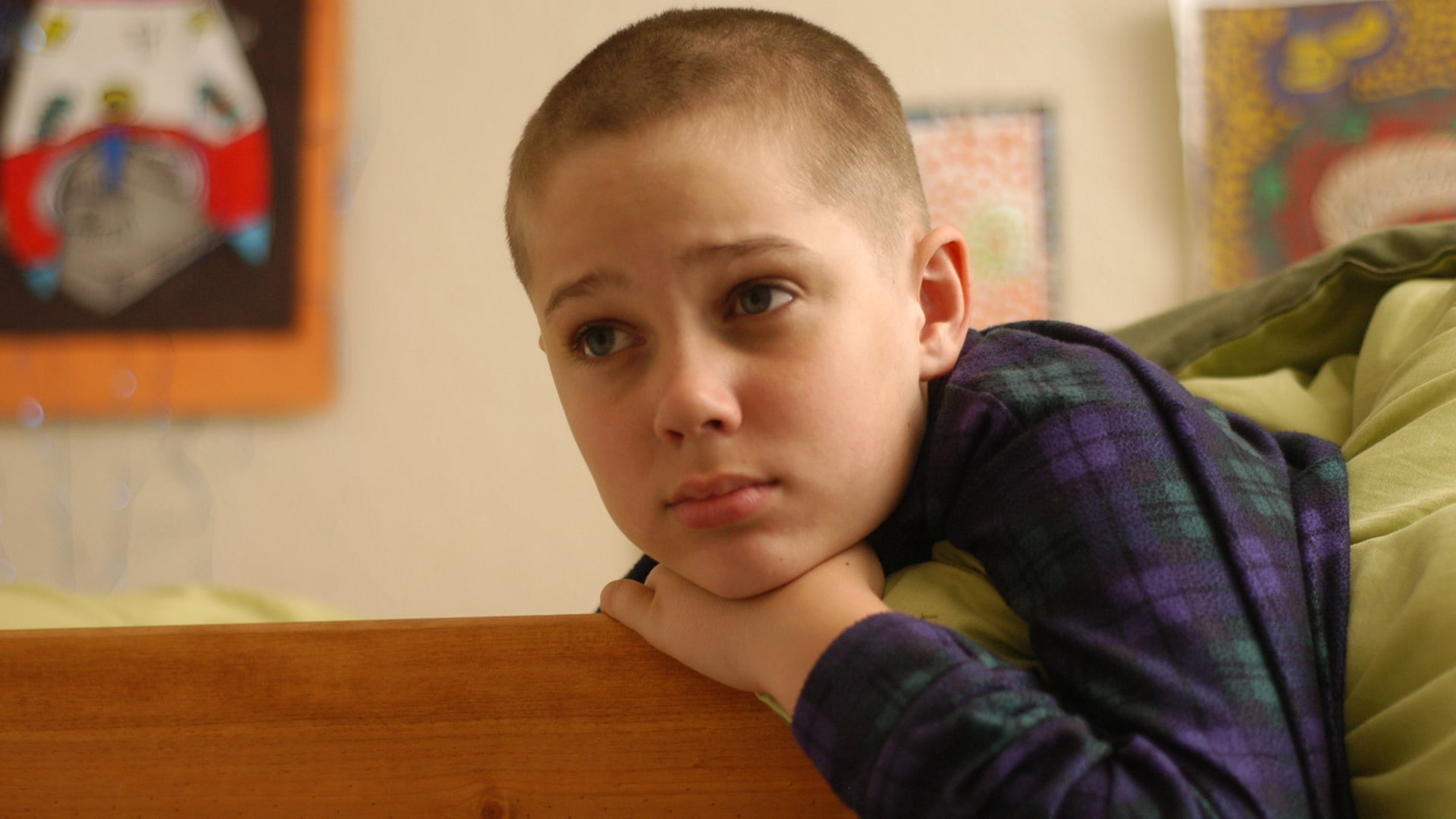 Boyhood (2014)
A truly remarkable cinematic experiment, Richard Linklater's 12-year project shows what it means to come of age with its innovative form. The writer-director met with his actors once a year to shoot scenes for the film over more than a decade, meaning that we see little Mason (Ellar Coltrane), and his divorced parents (Patricia Arquette and Ethan Hawke), getting older before our very eyes. The film's sprawling narrative weaves real-world events into its delicate family portrait, and is bolstered by moving performances, particularly from Arquette, who won an Oscar for her role as a harried mother.
EXPLORE OUR COMING-OF-AGE COLLECTION ON CURZON HOME CINEMA