From charismatic Naomi Lapaglia in The Wolf of Wall Street (2013) to mischievous Harley Quinn in Birds of Prey (2020), Margot Robbie has brought all manner of indelible characters to life throughout her career. Her latest role is no different. In Greta Gerwig's highly anticipated Barbie (2023), Robbie plays the titular doll with her distinctive spark, against a sugar-sweet backdrop of glossy pink cars, pristine beaches and pastel-coloured rollerblades. Ahead of Barbie's release this summer, we take a tour of the best Margot Robbie films – and some of her most iconic roles.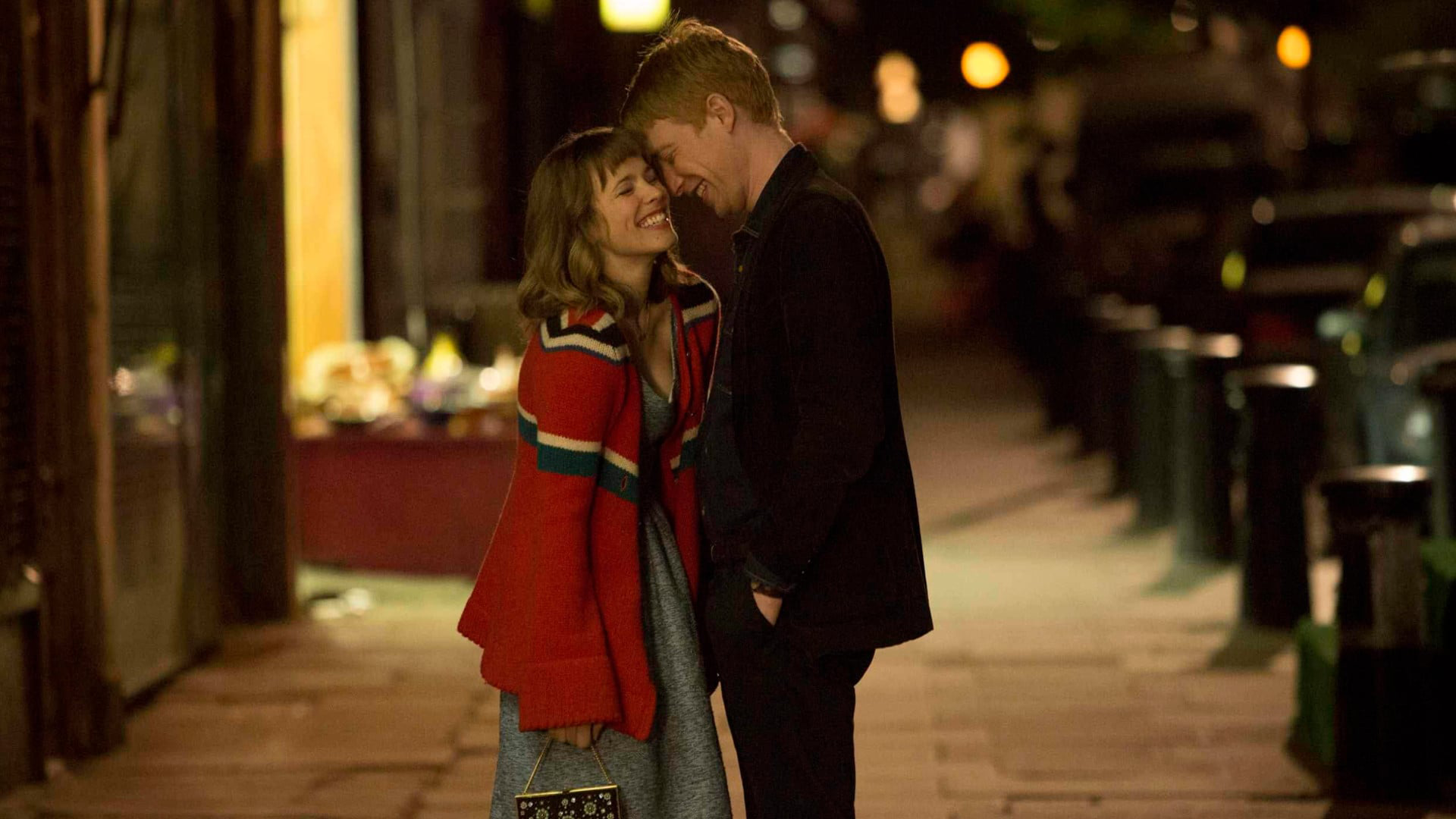 About Time (2013)
Soft-hearted and sentimental, Richard Curtis' romantic comedy About Time (2013) follows Tim (Domnhall Gleeson), who discovers that he can time travel. In one of her first feature films, Robbie plays Charlotte, a friend of Tim's sister. Charlotte marks the beginning of the actress' 'blonde bombshell' roles, because Tim is instantly smitten with her dazzling beauty ('You're a goddess, with that face and that hair,' he tells her clumsily one evening). When Charlotte stays at his family home one summer, Tim repeatedly goes back in time to confess his feelings for her – only to discover that she never reciprocates. Despite being the film's symbol of unrequited love, Robbie brings a lighthearted playfulness to Charlotte – the same bubbliness she radiates in some of her later parts. About Time is a sweet science-fiction spin on the nature of fate – and the unrivalled magic of experiencing something just once.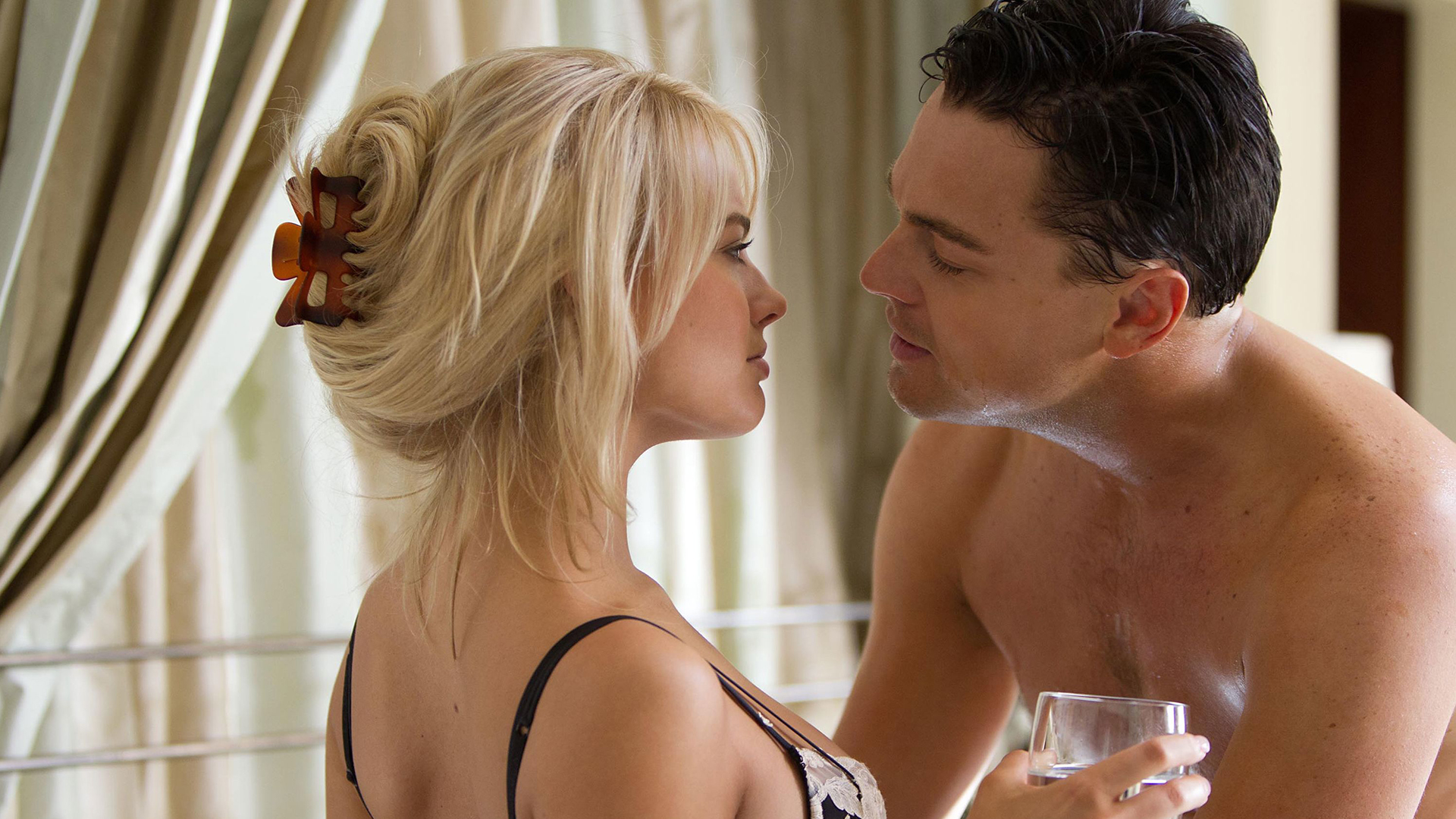 The Wolf of Wall Street (2013)
'Stop flexing your muscles, Jordan, you look like a fucking imbecile,' hisses Robbie's Naomi Lapaglia during a raging argument with her degenerate husband Jordan Belfort (Leonardo DiCaprio), the adulterous, coke-snorting, shareholder-defrauding stockbroker at the centre of Martin Scorsese's epic bacchanal The Wolf of Wall Street (2013). Margot Robbie made quite the impression at her audition for the film, beating out legions of actresses vying for the part by going off book. Instead of kissing DiCaprio in the aforementioned scene, as scripted, she slapped him square in the face, an improv that impressed her future director and co-star. Robbie broke out big with Wolf, her note-perfect Brooklyn accent and seductive charm announcing her as a major talent.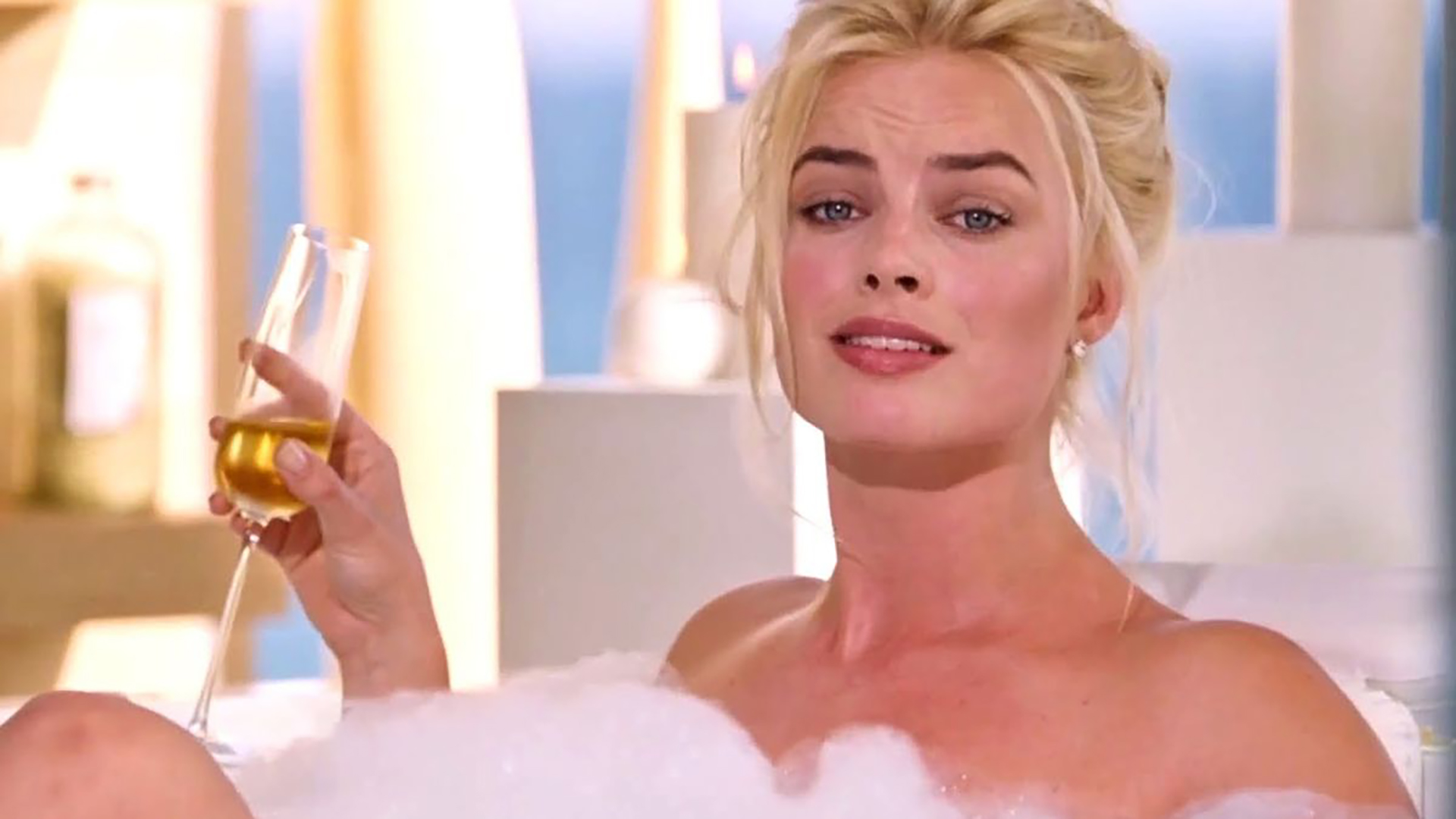 The Big Short (2015)
The image is now iconic. Margot Robbie sits in a bathtub, sipping champagne, explaining mortgage bonds and subprime loans. This is the actress' scene-stealing cameo in The Big Short (2015), Adam McKay's comedy-drama depicting how the US mortgage crisis snowballed into 2007's Great Recession. Featuring an all-star cast – including Christian Bale, Steve Carell, Ryan Gosling and Brad Pitt – the film repeatedly breaks the fourth wall to define financial concepts. Robbie's scene is just one example, and serves as a playful nod to her role as a woman adjacent to wealth and corruption in The Wolf of Wall Street. Despite only lasting a few minutes, this cameo is an important entry in Robbie's filmography. She leans into her public image as the 'sexy blonde' here, something that, going forward, she would do her best to separate herself from with her eclectic choice of projects.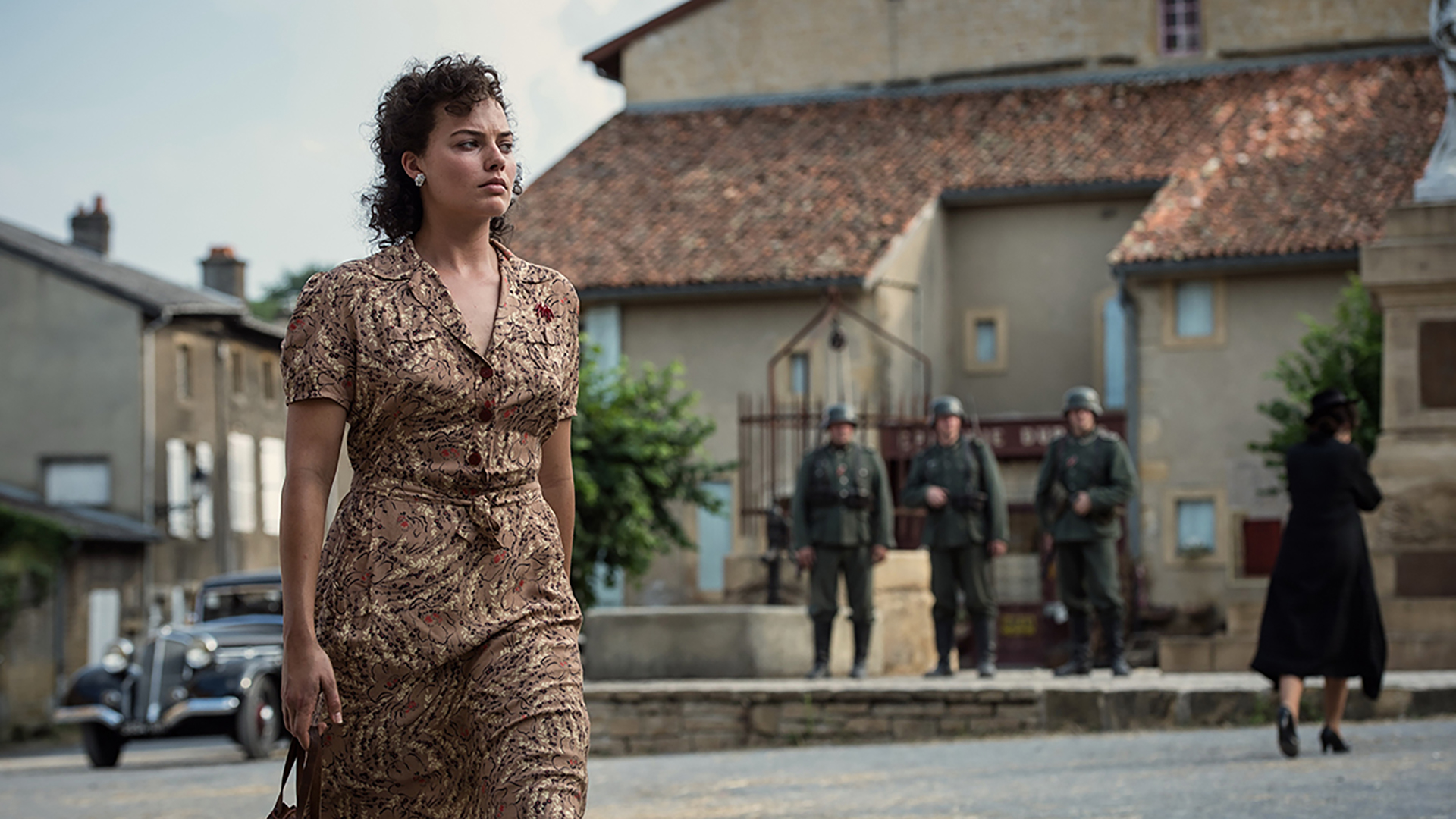 Suite Française (2015)
Based on Irène Némirovsky's novel, Suite Française (2015) is a poignant portrayal of illicit romance between French women and German soldiers in World War II. Filmed on location in France and Belgium, the story unfolds in a rural village under German occupation. When a regiment of soldiers arrive and move into the residents' homes, Lucile (Michelle Williams) – despite herself – is charmed by Bruno (Matthias Schoenaerts). In Robbie's first foray into historical drama – a genre she would return to a few years later with Mary Queen of Scots (2018) – the actress plays a small supporting role as Lucile's neighbour Celine, whom she portrays with a cool, reserved stoicism. Soon, tensions between the villagers and the soldiers reach fever pitch. Beautifully shot on 35mm by cinematographer Eduard Grau, Suite Française is a tender, moving depiction of love and conflict across enemy lines.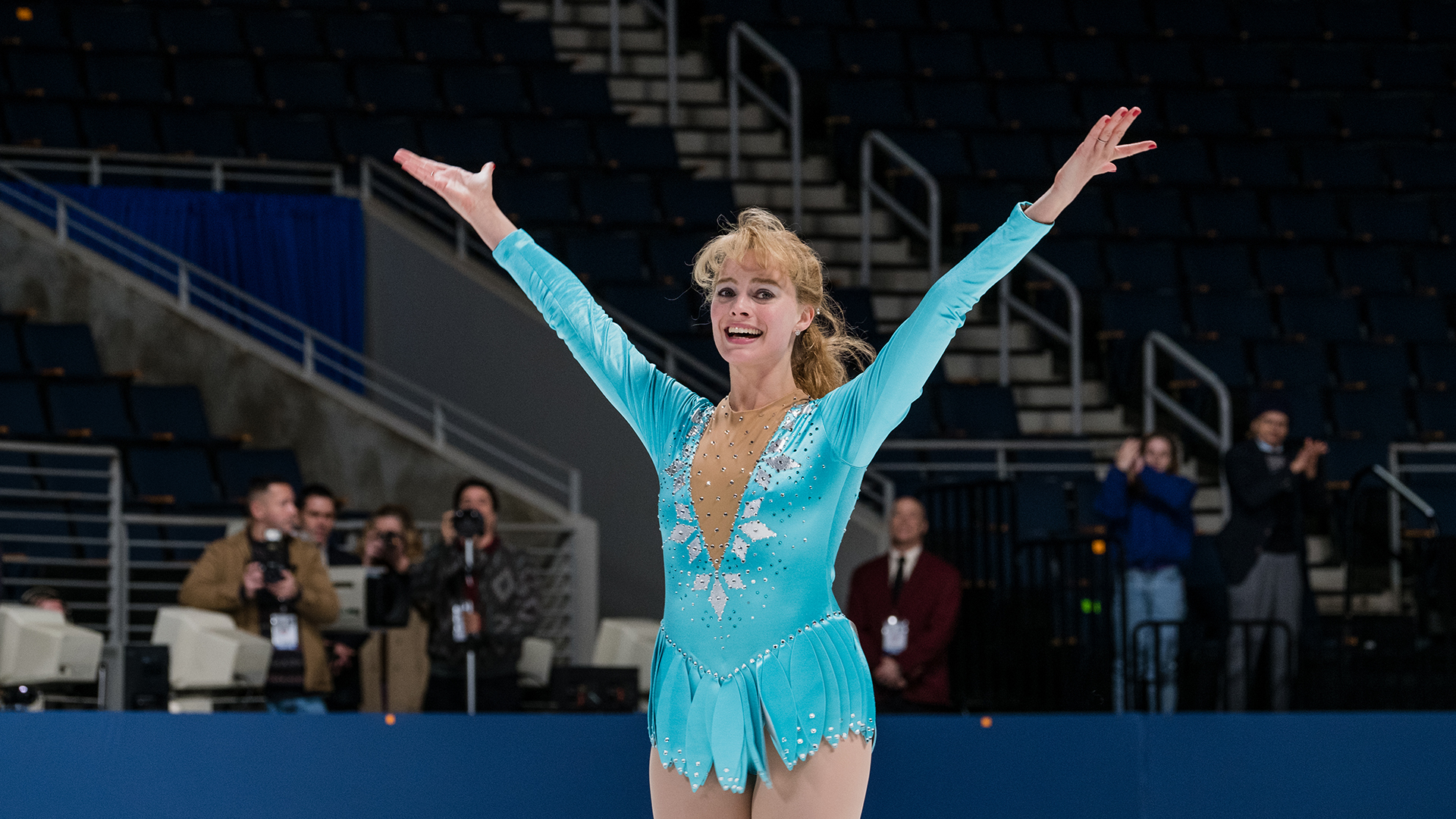 I, Tonya (2017)
Craig Gillespie's mockumentary-style sports drama I, Tonya (2017) marks a gearshift in the Margot Robbie oeuvre, since it's the first film she produced with her company LuckyChap Entertainment. She stars as ice-skating champion Tonya Harding – the controversial figure involved in incapacitating her opponent ahead of the 1994 Winter Olympics – and earned her first Academy Award nomination for her spiky, profoundly human performance (the image of her smiling through tears in a mirror has been reappropriated as a reaction meme). Robbie threw herself into the role and underwent a gruelling training schedule to get her ice-skating up to scratch. All that work paid dividends. I, Tonya is a powerful depiction of class in America, which follows Harding's troubled rise to fame and the discrimination she endured in competitive sport due to her background.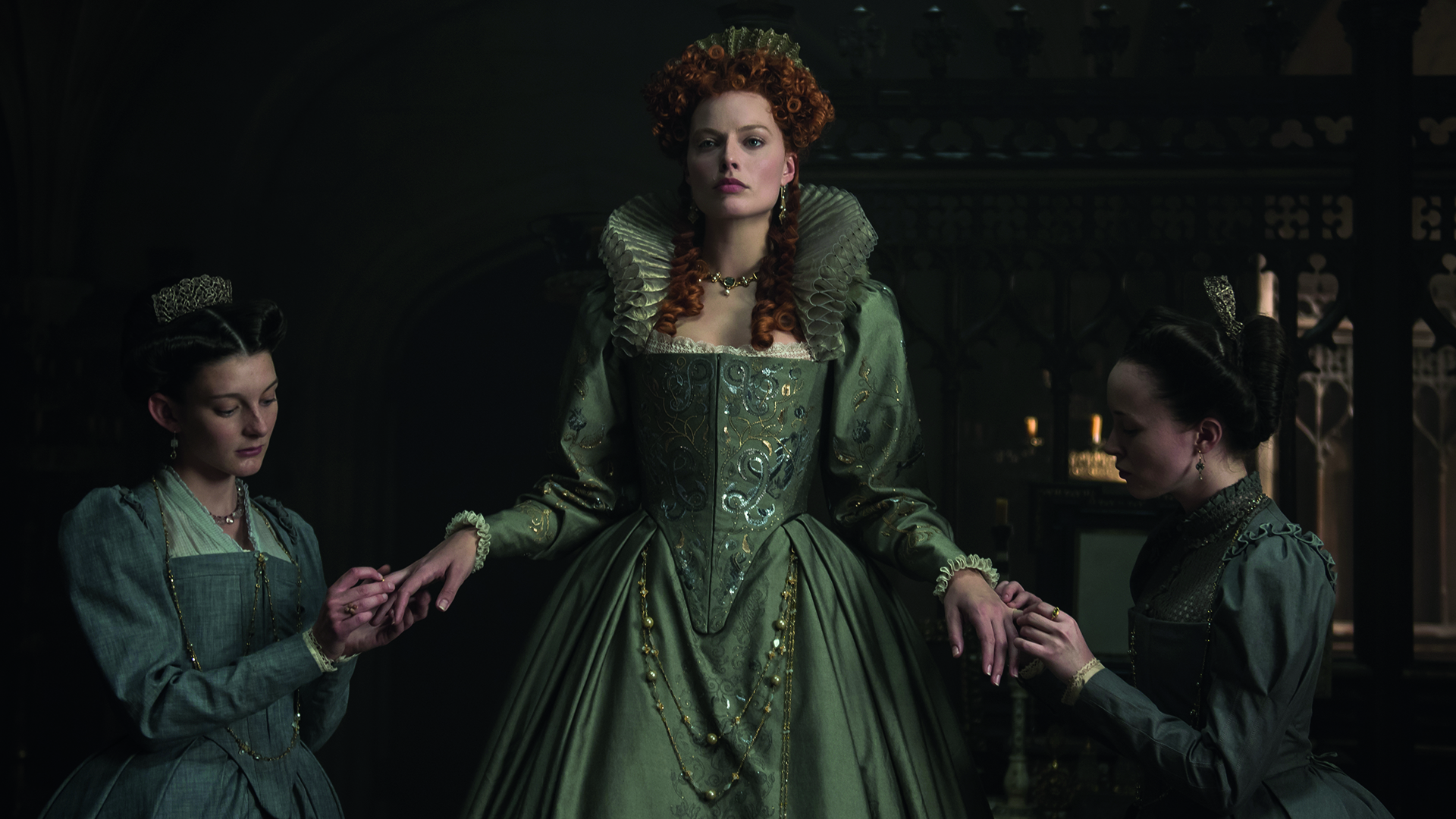 Mary Queen of Scots (2018)
With her white powdered make-up and distinctive red curls, Margot Robbie shows a complete lack of vanity by transforming into a pock-marked Queen Elizabeth I in Josie Rourke's historical drama Mary Queen of Scots (2018). Taking on this part was an unexpected career move for Robbie at the time – given that it doesn't at all capitalise on her sexuality – and allowed her to demonstrate her range. Playing opposite Saoirse Ronan, Robbie commands the screen with her serene exterior and below-the-surface anguish. The film begins in 1561, when Catholic Queen Mary Stuart returns to Scotland to take up her throne – and attempts to overthrow her Protestant cousin Elizabeth. What unfolds is a riveting depiction of an intense psychological relationship, orchestrated flawlessly by both Ronan and Robbie, between the two women, played out against a backdrop of breathtaking rural Scotland. Set to a tense and theatrical score by Max Richter, Mary Queen of Scots is a tale of bitter rivalry, power struggle and religion in a tumultuous period of British history.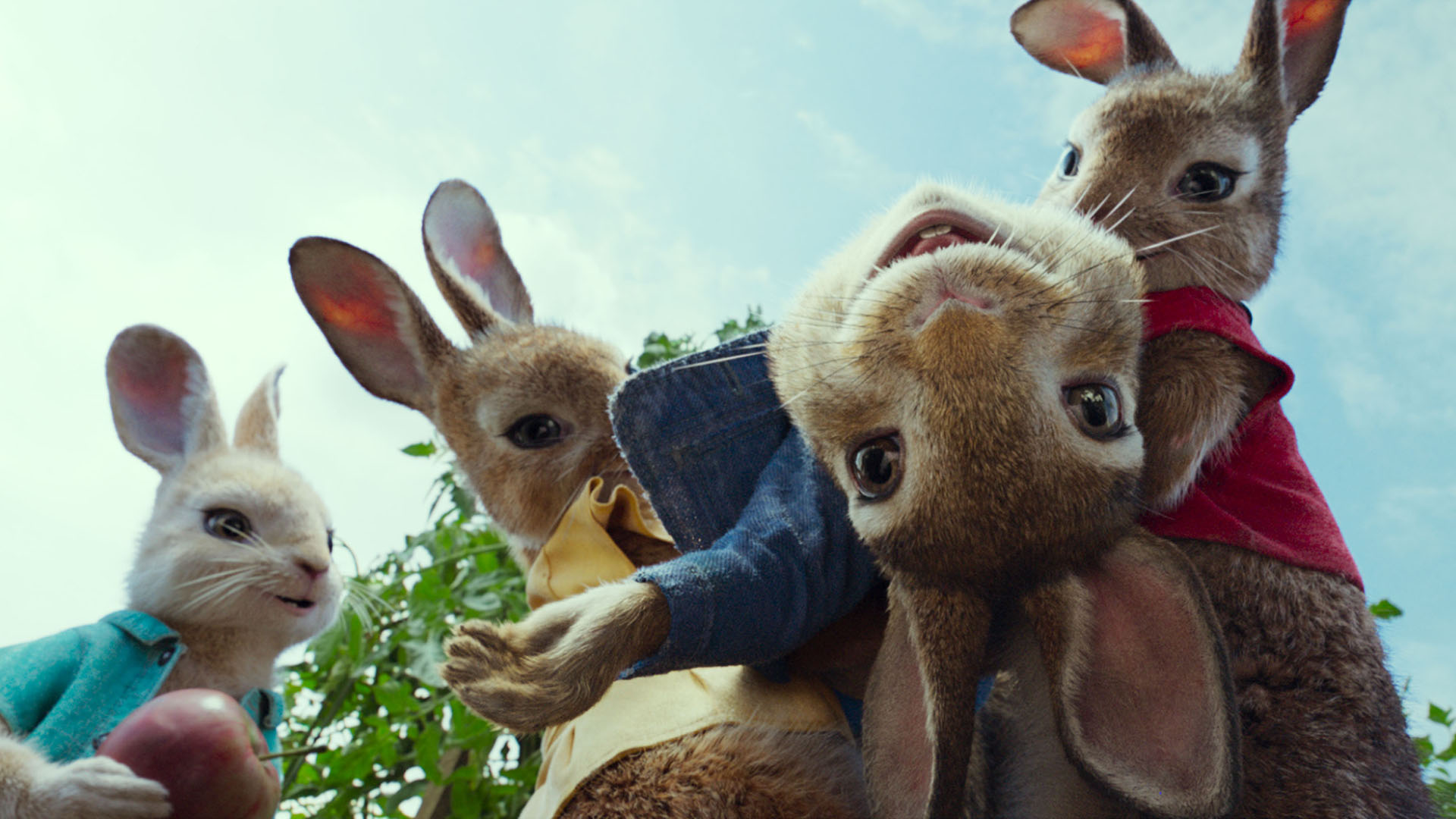 Peter Rabbit (2018)
Margot Robbie moves from live action to voicework with delightful children's comedy Peter Rabbit (2018). Based on the beloved Beatrix Potter story, the film follows Peter, his cousin Benjamin Bunny and his three sisters, Flopsy, Mopsy and Cottontail on their troublemaking adventures – stealing from vegetable patches and playing tricks on their neighbour, Mr McGregor's son Thomas (Robbie's About Time co-star Domhnall Gleeson). Robbie voices Flopsy, Peter's sweet and quirky sister, and also narrates the film. She transforms her natural Australian accent into a flawless English one that slots into her ever growing roster of impressive accent work (think back to her gorgeous New Jersey lilt in The Wolf of Wall Street, a dialect she famously perfected when her voice coach told her to speak as if she'd just had a manicure). Joined by voice acting from Daisy Ridley and Elizabeth Debicki, Peter Rabbit is a fun-filled frolic through the British countryside, accompanied by cherished children's characters.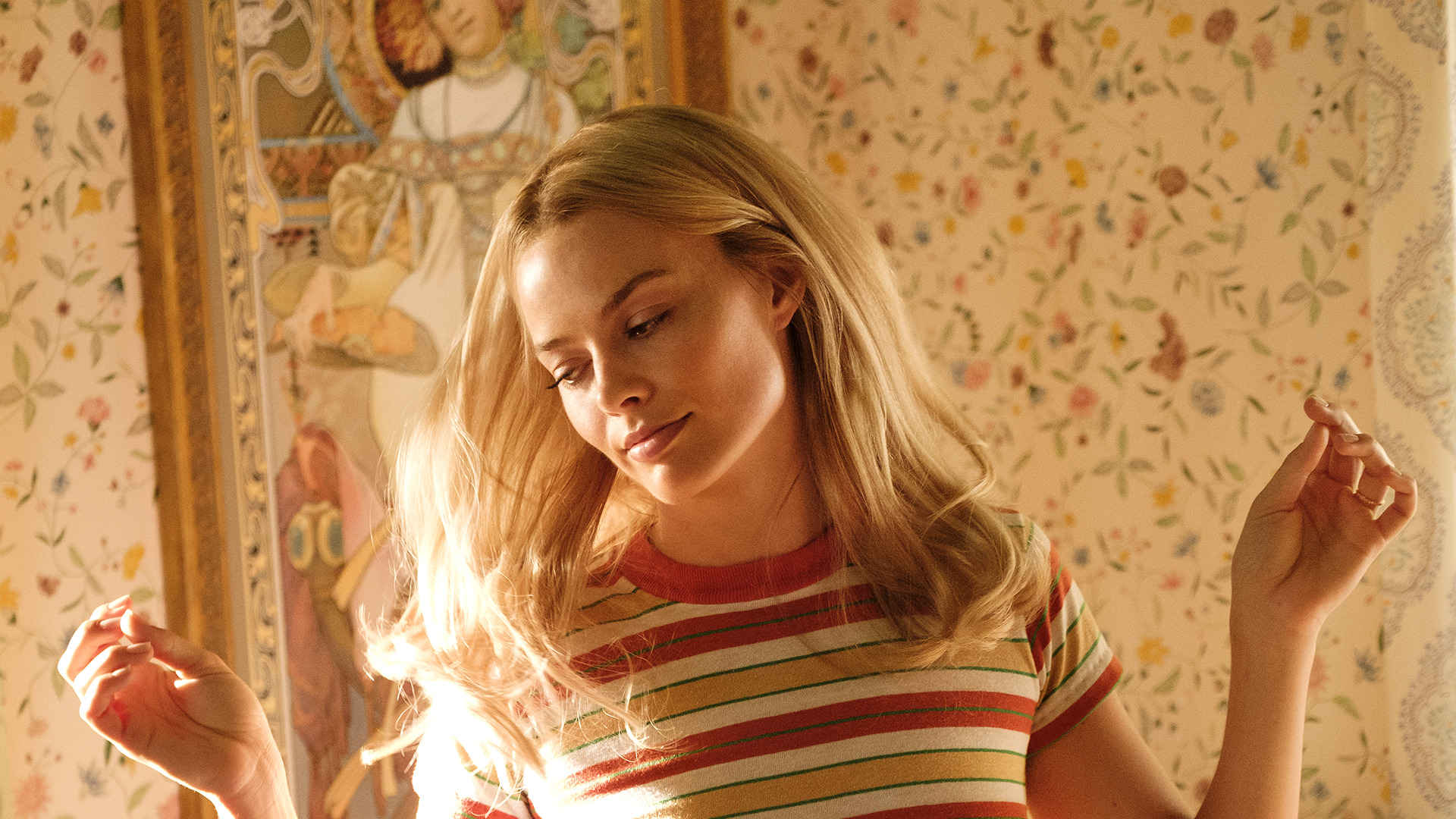 Once Upon a Time… in Hollywood (2019)
The revisionist history Once Upon a Time… in Hollywood (2019) is a sun-drenched paean to LA's summer of 1969 from Quentin Tarantino. By choosing this project, Robbie illustrates her continued commitment to working with celebrated filmmakers (she counts Martin Scorsese, Wes Anderson and Damien Chazelle among her collaborators). Hollywood tells the story of fading actor Rick Dalton (Robbie's Wolf co-star Leonardo DiCaprio) and his stunt double Cliff Booth (Brad Pitt) as the film industry evolves around them. Hollywood's most moving element is its vision of Sharon Tate (an exuberant, perfectly cast Robbie) and reimagining of her fate.
In the movie, Tate is not murdered by the Manson family; instead, she is conjured as a symbol of Tinseltown glamour, a talented actress on the brink of stardom. Much was made upon release about how little screen time Robbie was afforded, and yet she shines regardless. Her standout scene is one of Hollywood's most affecting, when Robbie's Tate smilingly watches herself performing fight choreography on the big screen – featuring real footage from The Wrecking Crew (1968). Nostalgic and golden-hued, Once Upon a Time… in Hollywood blends fact and fiction to create a compelling portrait of 1960s Hollywood.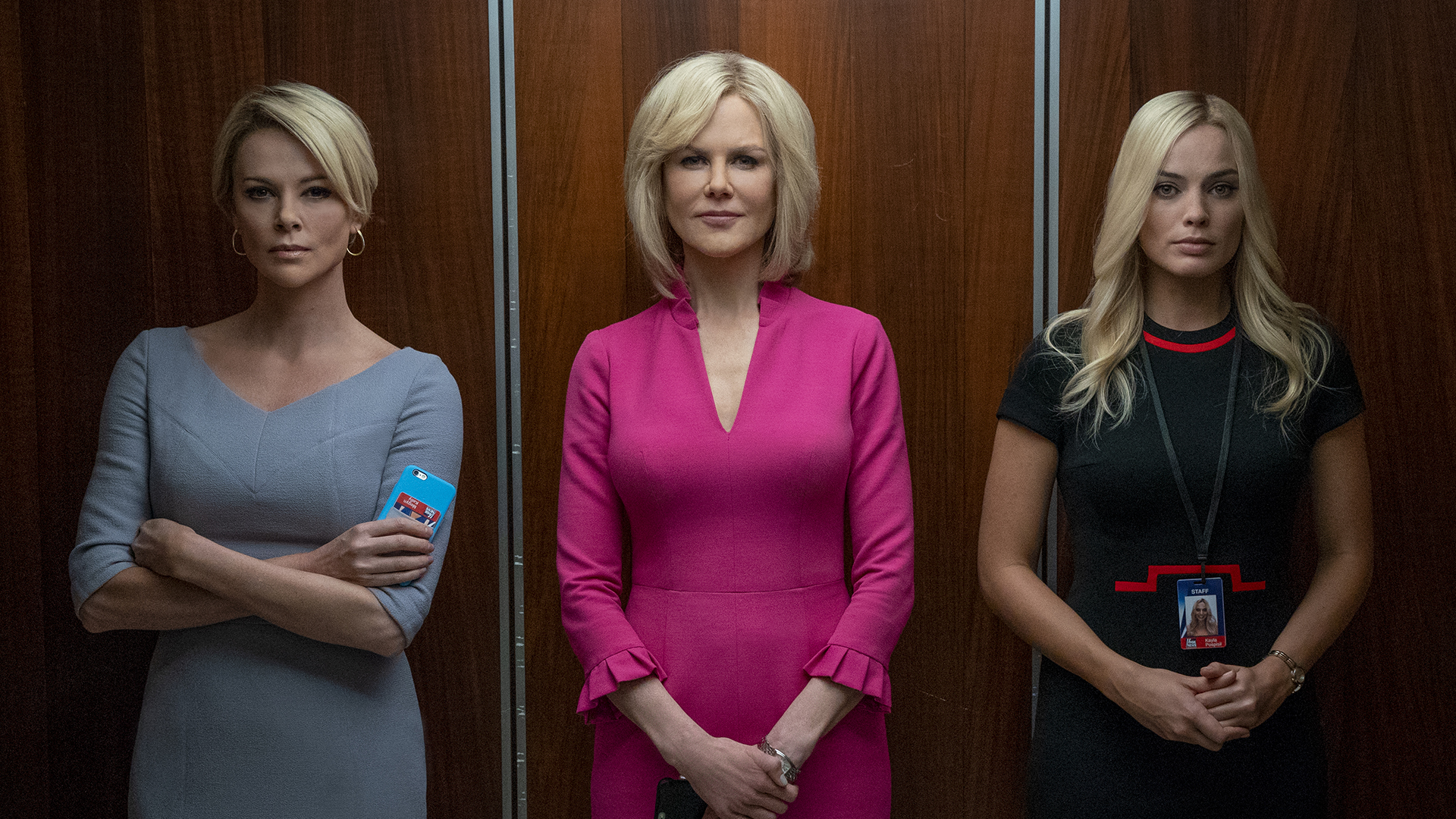 Bombshell (2019)
Tense and unflinching, Bombshell (2019) dramatises the sexual-misconduct allegations at Fox News. The film follows three women, Megyn Kelly (Charlize Theron), Gretchen Carlson (Nicole Kidman) and Kayla Pospisil (Margot Robbie) as they decide to expose CEO Roger Ailes (John Lithgow) for sexual harassment. Robbie's Kayla is a fictionalised news producer – a role for which she was nominated for Best Supporting Actress at the Academy Awards – who joins a Fox talk show. The next day, Ailes begins harassing her. The film charts the momentum of the allegations against Ailes as more women at the network come forward. 
Set against the backdrop of the 2016 Republican debate with Donald Trump in the United States, and released post-#MeToo, Bombshell is a powerful depiction of misogyny, solidarity and betrayal. The film is a fitting exemplar of two pillars that define Robbie's career: her interest in playing complex female characters and in choosing feminist projects. She would later return to Bombshell's themes – especially its reckoning with abuse and power – as a producer on feminist revenge thriller Promising Young Woman (2020) and Netflix's domestic-violence miniseries Maid (2021).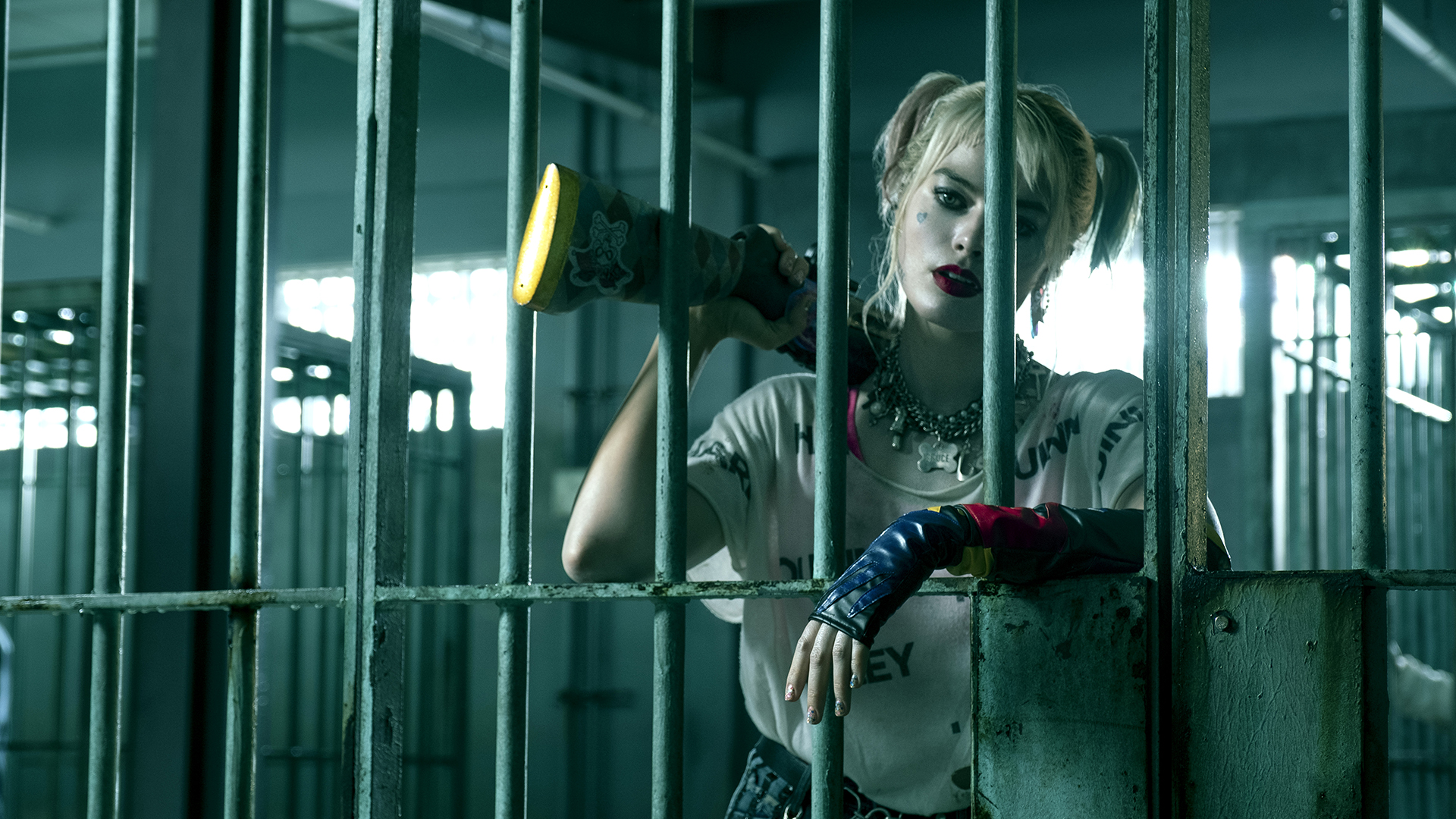 Birds of Prey (2020)
With her signature blue-and-pink-streaked bunches and bright red lipstick, Robbie shines as iconic DC comic-book heroine Harley Quinn in Birds of Prey (2020). A Suicide Squad (2016) spin-off, this candy-coloured, glitter-spangled superhero adventure offers a more progressive take on the character, prizing female solidarity over male titillation (best not to dwell on her hyper-sexualised treatment in the former film). After being kicked out by the Joker, Harley Quinn befriends The Huntress (Mary Elizabeth Winstead), Black Canary (Jurnee Smollett) and Renee Montoya (Rosie Perez), who team up on a mission to stop an evil crime lord (Ewan McGregor, chewing scenery). Epic battles and fun-filled fight scenes ensue – including the now famous moment where Harley Quinn rollerskates over to Black Canary to hand her a hair tie. Playful, brash and impulsive, Robbie brings Harley Quinn to life – in all of her 'Diamonds are a Girl's Best Friend'-singing, egg sandwich-eating glory.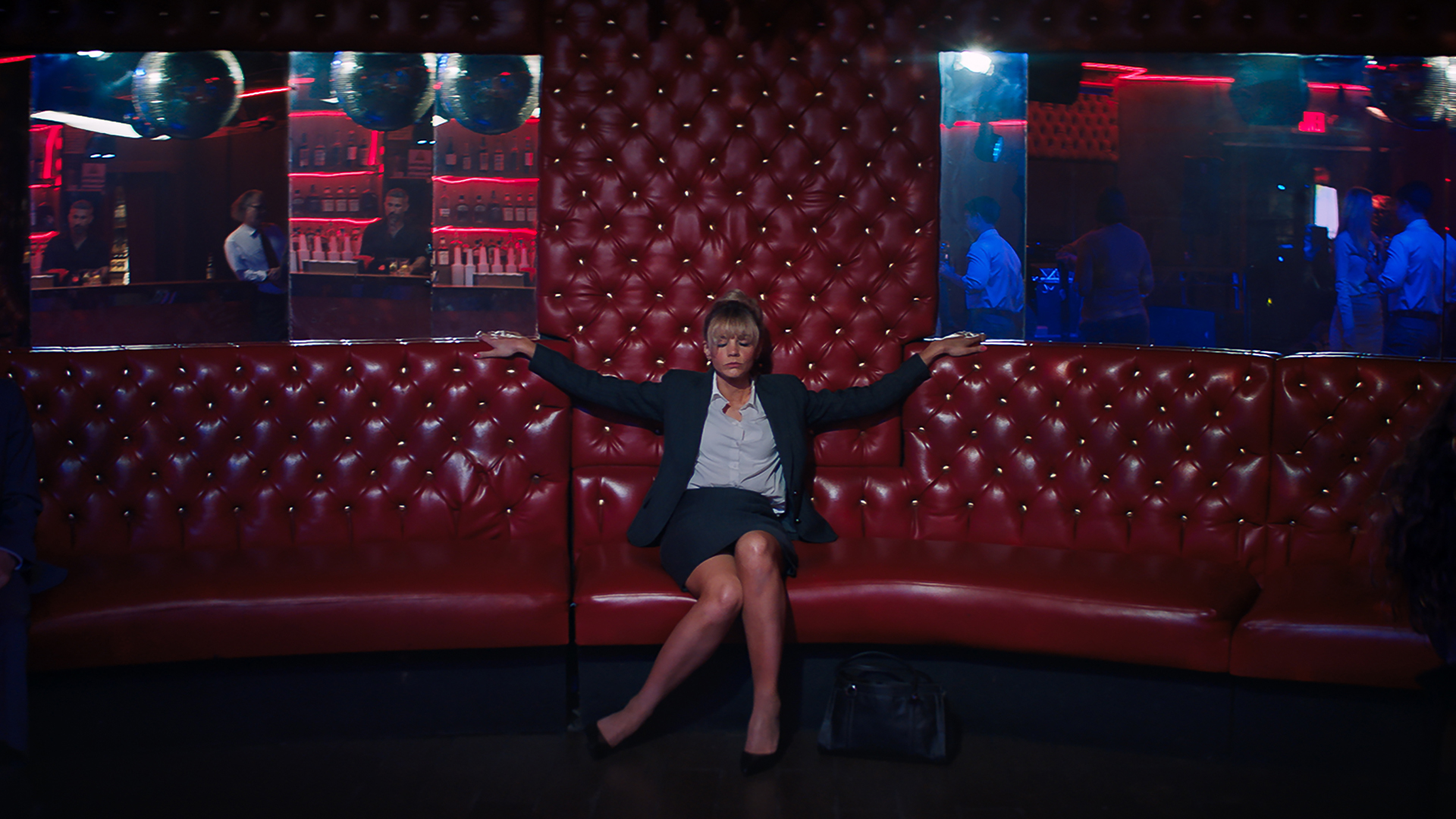 Promising Young Woman (2020)
In this dark, boldly provocative thriller, Margot Robbie flexes her creative muscles behind the camera as a producer. Writer-director Emerald Fennell sold the script for her feature debut Promising Young Woman (2020) to Robbie's LuckyChap Entertainment, and the film – with its excoriation of rape culture – perfectly fits into the company's slate of women-focused stories. To secure the deal, Fennell pitched Robbie the opening scene: Cassie (Carey Mulligan) is at a nightclub, pretending to be drunk; a man approaches and offers to escort her home, only to discover, when he initiates sex, that she is completely sober and intends to confront him for his planned assault. At once devastating and unsettling, Promising Young Woman is a gripping revenge drama and a masterclass in tension, offering incisive sociopolitical commentary.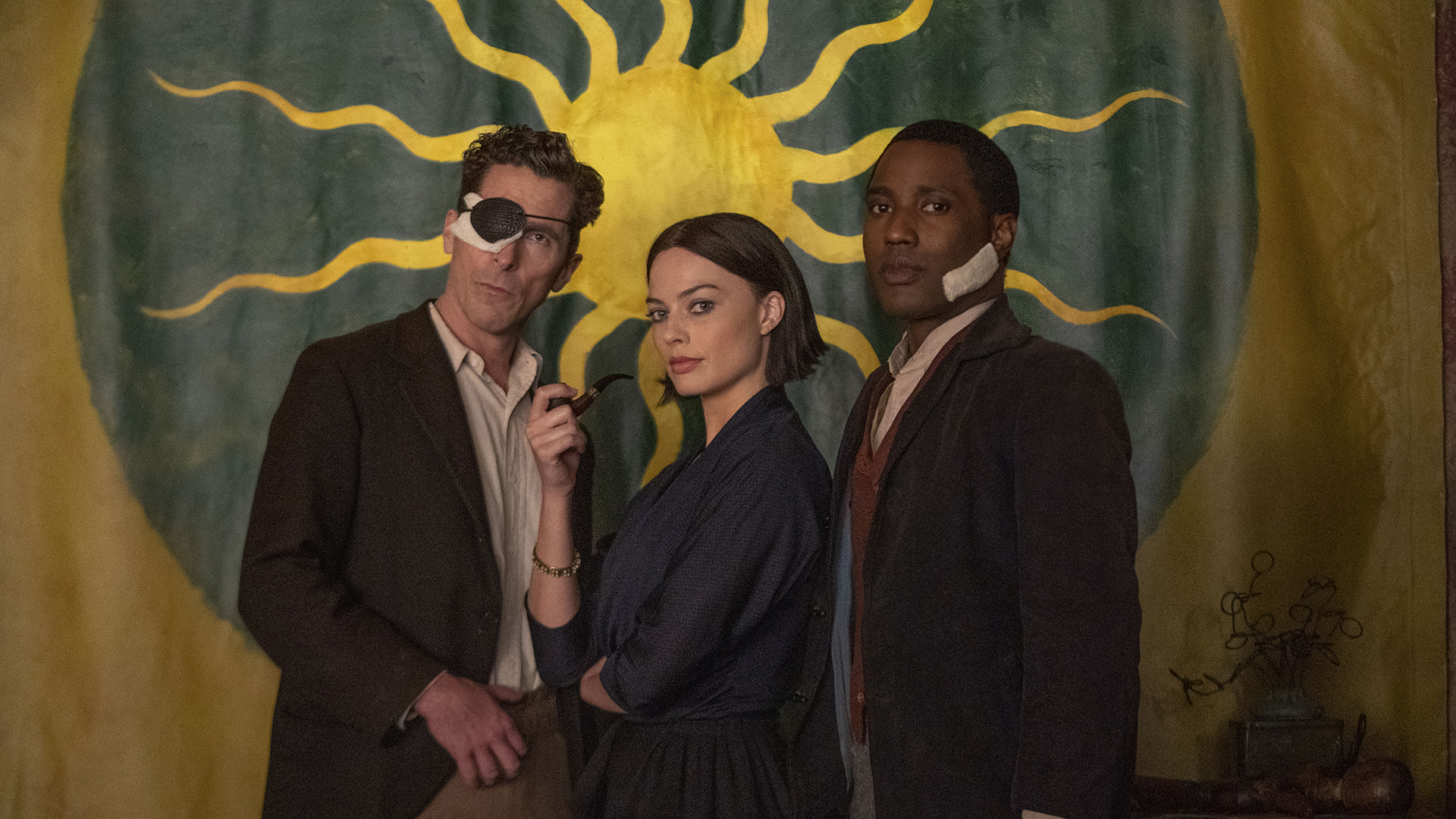 Amsterdam (2022)
Part whimsical drama, part whodunit mystery and part spirited comedy, Amsterdam (2022) is dizzying and unpredictable. Loosely based on the Business Plot – a political conspiracy in 1933 – the film follows three friends as they find themselves as the centre of a mysterious murder. Valerie Bandenberg – a nurse, played with eccentricity and bohemian charm by Margot Robbie – unites her two friends doctor Burt Berendsen (Christian Bale) and lawyer Harold Woodman (John David Washington) to uncover the mystery. Robbie brings a quirky joie de vivre to her performance as Valerie, dancing and pipe-smoking her way across the screen. As Burt describes her in the film: 'She was brilliant, and nuts. But she was our kind of nuts.' Populated by an all-star ensemble – including Taylor Swift, Rami Malek and Anya Taylor-Joy – Amsterdam is a zany journey through one of the most shocking conspiracy plots in American history.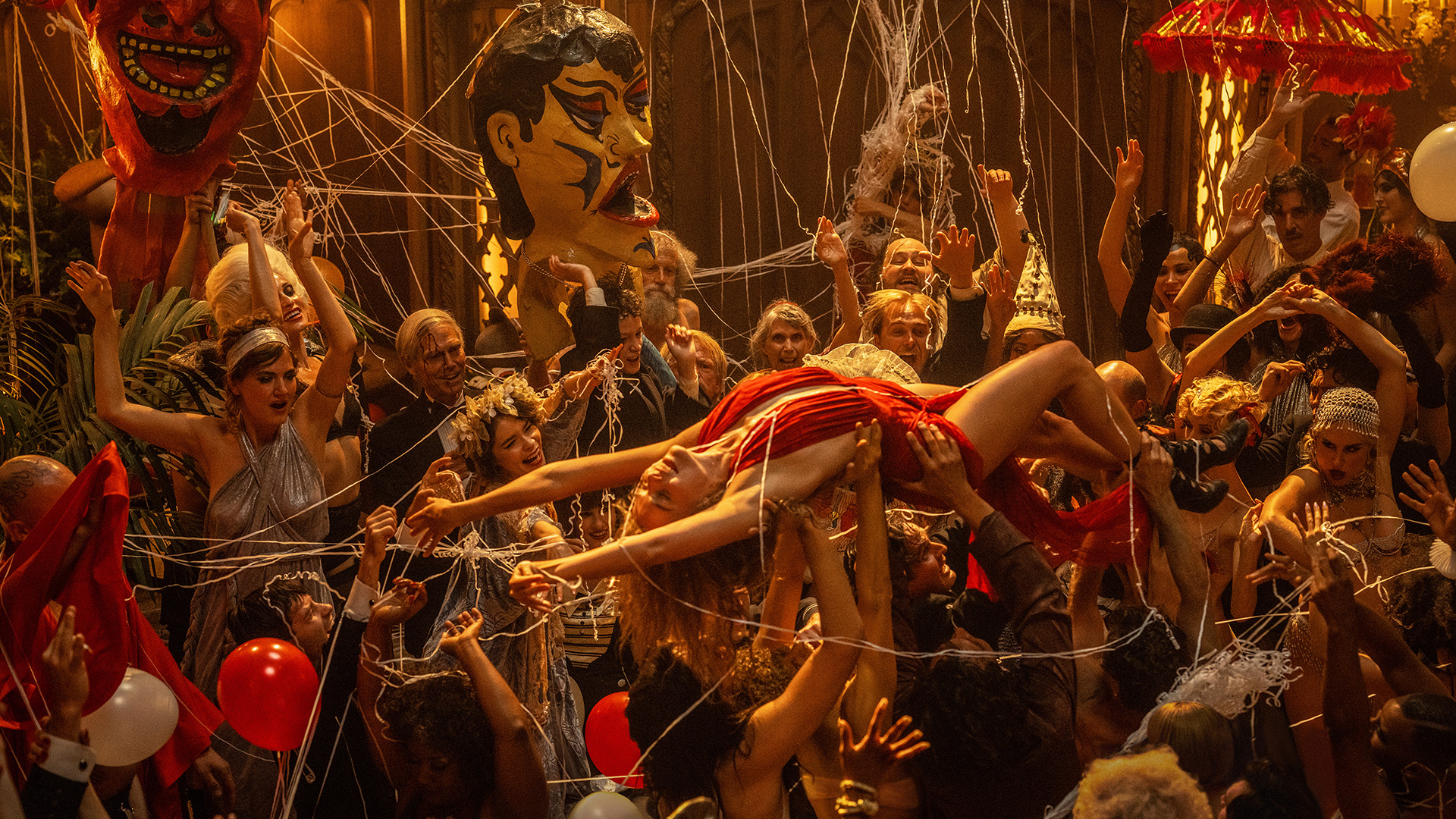 Babylon (2022)
After her barefoot wandering through the 1960s, Margot Robbie returns to Hollywood history, diving into the Roaring Twenties of Babylon (2022). Shot with lavish cinematography and a jewel-toned colour palette, the film takes place during early Hollywood's transition from silent to sound films – as seen through the eyes of several characters. Echoing her role in Tarantino's Once Upon a Time… in Hollywood, Margot Robbie plays budding starlet Nellie LaRoy, who dreams of attaining her first role, but the arrival of the talkies uproots her ambitions. Based on 1920s It Girl and sex symbol Clara Bow, famed for her expressive eyes and pencil-thin brows, Nellie personifies the hedonism of the period. To get into character, Robbie immersed herself in a world of constant stimulation, playing loud music in her deliberately cluttered trailer. The scene Robbie claims she found hardest – in which Nellie has to cry over and over again, on cue – is undeniably one of the movie's best. Robbie's fragility and sheer ambition steals the show. A love letter to the era of silent movies, Babylon is a story of excess, decadence and glamour.