Sophie Monks Kaufman explores the inextricable relationship between sex and death in Joanna Hogg's The Souvenir Part II, which sees Julie (Honor Swinton Byrne) coming to terms with the loss of Anthony (Tom Burke).   

When my mother died the only past-time that made sense was sex. For many of us, Eros (the love drive) and Thanatos (the death drive) represent two viscerally connected poles of experience out of which, for those artistically inclined, a raw type of creativity can flow. For Julie (Honor Swinton Byrne) in The Souvenir Part II, the tension between them informs her arrival as a filmmaker. Sex and death share a sensory link, too, well expressed by Alma, the lead in last year's sci-fi romance I'm Your Man. Asked by her robot lover how an orgasm feels, Alma answers: 'Like dissolving.'
It's unclear whether Julie dissolves during a near anonymous hook-up, however she is open to its possibility as she tries to process the sudden death of the love of her life. The second instalment of Joanna Hogg's fictionalised memoir is characterised by the absence of the charming and duplicitous Anthony (Tom Burke), who may or may not have worked for the Home Office, but was definitely a heroin addict and died of an overdose at the end of 2019's The Souvenir.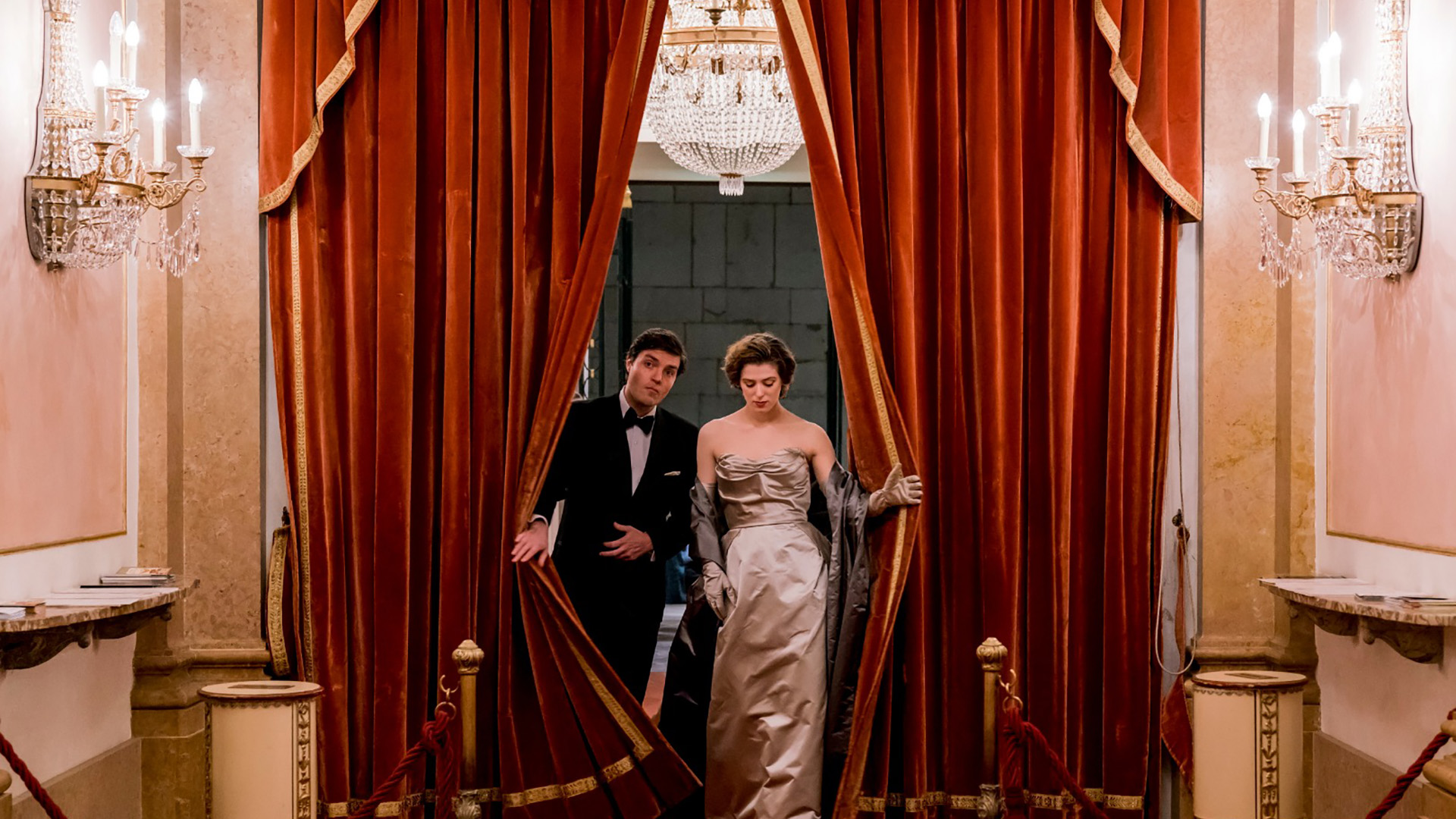 Julie, a sheltered woman in her early 20s, is left with a gaping void where love used to be. Her first post-Anthony sex happens like this: she is home alone in her Knightsbridge apartment when there is a knock at the door. Through the peephole she sees Jim (Charlie Heaton), a fellow student with whom she has shared longing glances since returning to film school. He has offered condolences, but otherwise they have barely spoken. He has dirty blonde hair and shifty eyes. Julie hesitates before letting him in. He hovers at the threshold offering up conversation as she stands, mute, in satiny white pyjamas.
'Hello… Can I come in?... I was in the area… Are you OK?'
Finally a sign of cognisance as she nods.
'Are you sure?'
Again, she nods.
Her first line happens after she pulls back from kissing him. They are pushed against the wall by her front door. She says she has her period. He says he doesn't mind. Neither blood nor the aura of grief are a turn-off. Maybe the latter is what attracted him, for Hogg hasn't given them dialogue beyond his recognition of her loss.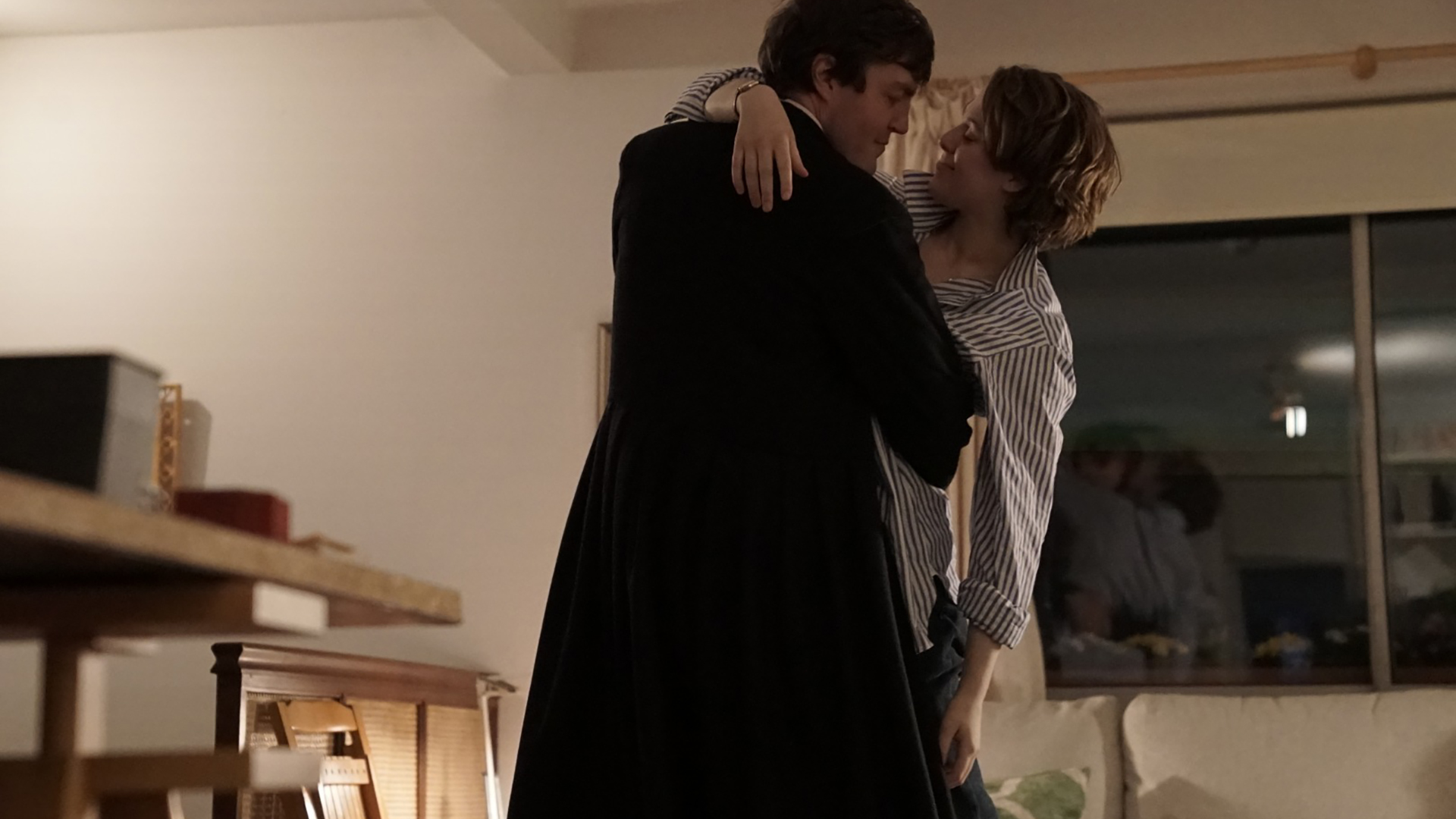 They are in her bedroom and he is going down on her. When he lifts his head, we see blood around his mouth. He goes up to kiss her and so she tastes her own blood. He then catches his reflection in a mirror and double-takes. Not long afterwards he leaves without saying goodbye. Julie double-locks the front door then returns to her bedroom. She looks at a blood stain on the sheets of the bed that she used to share with Anthony. Casual sex with Jim functions narratively to guide Julie out of her private sanctum of grief and opens her up as 'a human being with life to live' which her therapist frames as Julie's job – equally relevant guidance to anyone disorientated by despair.
Prior to the scene with Jim, Julie has been preoccupied with home comforts, therapy and the sad duties of death admin, such as taking the last of Anthony's belongings to his parents who, in return, give her a sketch of him as a child. After Jim, she is more outward-looking, completing her final year of film school and making a personal investigation into Anthony's true identity. These pursuits combine in her graduation film, a recreation of their relationship complete with actors Garance (Ariane Labed) and Pete (Harris Dickinson) cast as herself and Anthony.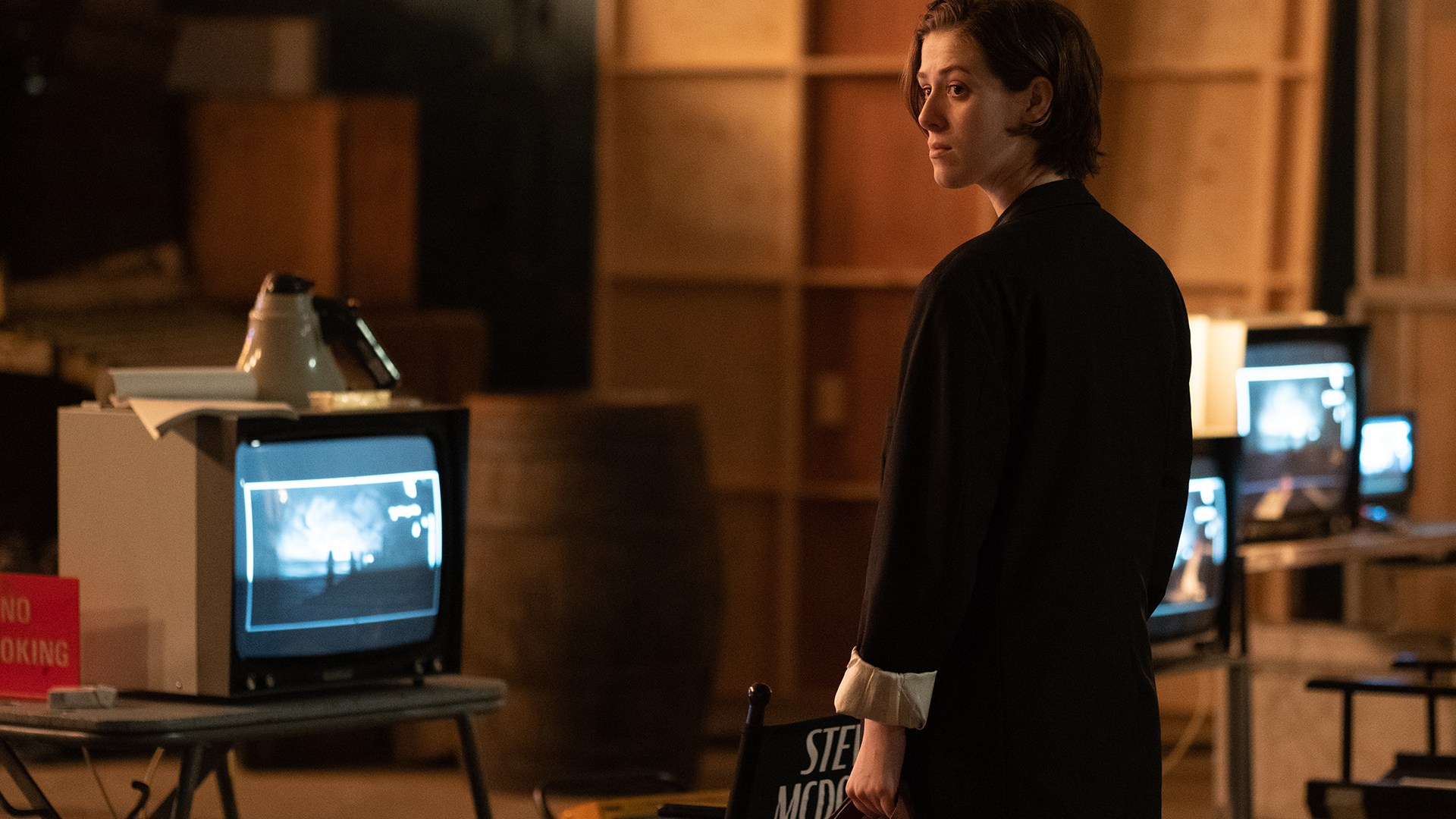 Jim remains on the periphery for the rest of the film, having fulfilled his function of reaffirming Julie as a flesh-and-blood woman – not a shadow haunting the living, as one can feel during mourning. Although Julie is not interested in pursuing another sexual encounter with Jim, she is open to others, trying her luck with editor Max (Joe Alwyn), who lets her down gently with reference to his boyfriend. Julie is experimenting with being someone other than the reticent wallflower that Anthony once plucked. He is dead; she is alive. It's too soon for another relationship, but not too soon for sex.
Hogg cuts directly from the post-coital blood on Julie's sheets to a red convertible driven by an actress wearing a dress and lipstick in matching shades of brilliant vermillion. This cartoonish giallo red reappears in Julie's own graduation film, a surrealist tribute to Anthony that plays as a revelation since it is at odds with what she has been shown painstakingly shooting. Instead of a literal recreation of her time with Anthony, it is spectacularly colourful and abstract, drawing on imagery from noir, Greek mythology and the vivid experimenta of Derek Jarman. Titled 'The Souvenir', it's a remake of Hogg's 1986 graduation film 'Caprice', itself a tribute to the real man that the character of Anthony is based upon.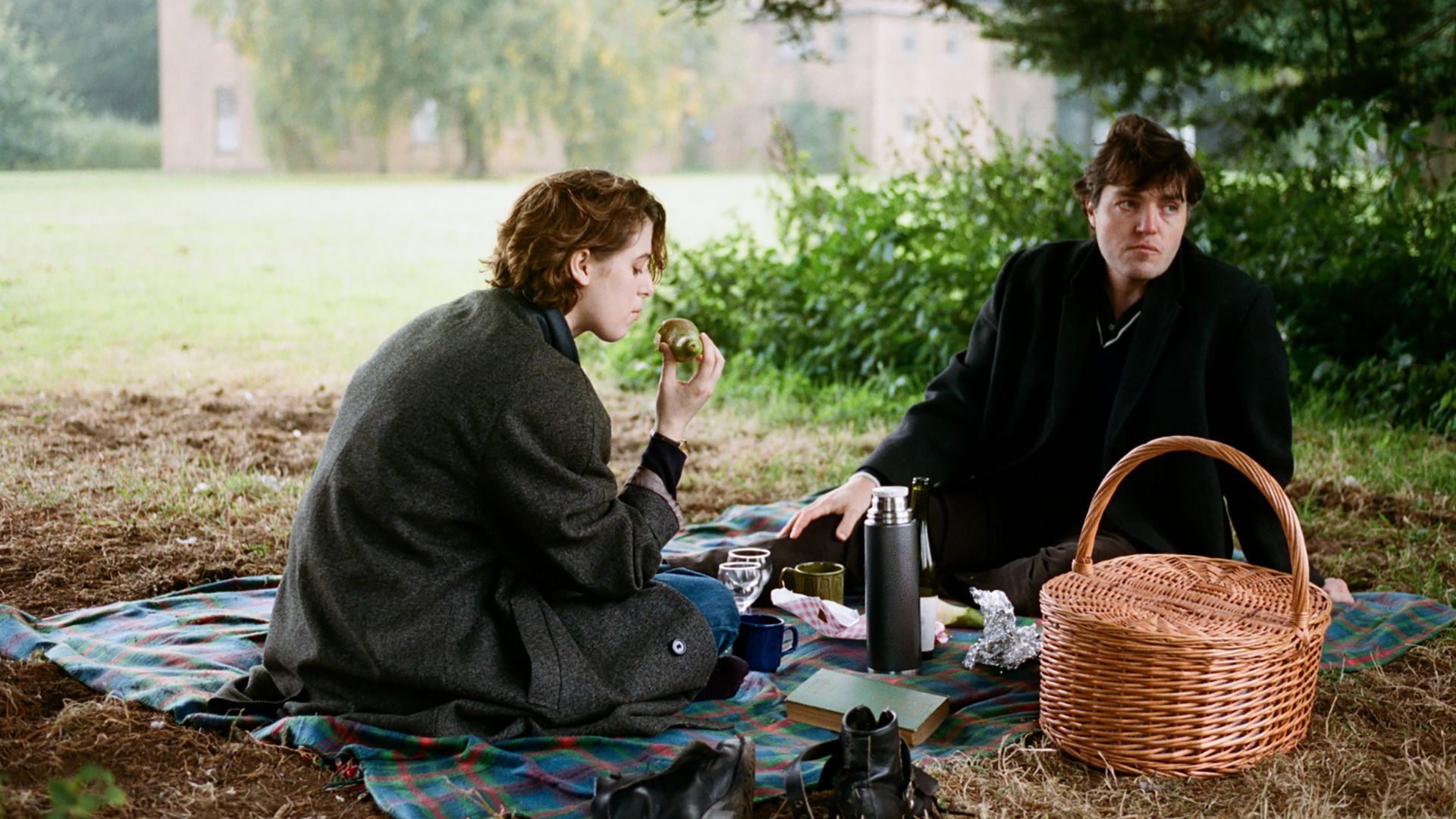 The mirrored layers between life and art are something else in The Souvenir Part II, a film about filmmaking. Decades have now passed since Hogg was first inspired to make a film about her formative dead lover, a man she clearly considers from new vantage points as she progresses as a woman and as an artist. The Souvenir Part II is a procedural full of meta commentaries about personal filmmaking, yet beneath its cerebral mechanisms is the stark truth that he died on her. Such a loss can invoke feelings so potent that they can overwhelm a story. Hogg knows how to use emotion sparingly, to vital effect, sprinkling in sex as a base note that thrills to the future, while death is a shudder that forces a backward glance. These two primal forces are in relationship with a third force, the explicit subject of The Souvenir Part II: the making of art. Art gives a form to sex and death, erecting something permanent out of elusive sensations.