Ahead of Maestro, Meg Walters considers the arc of the British actress' wide-ranging career, which spans costume-drama classics, genre fare and American indies.

There is a timeless elegance to Carey Mulligan; a sense that she can somehow conjure up emotion in its purest, most ancient form. Characterised by a specific mixture of precision, delicacy and depth, Mulligan's body of work is consistently exceptional. With Maestro, her latest outing, she reaches a new pinnacle.
Like many young white British actresses of the early 2000s, Mulligan got her start in period dramas. Her origin story is the kind of tale that old Hollywood legends are built on: after failing to get into drama school, Mulligan, with dogged determination, wrote to legendary writer-director Jullian Fellowes. Fellowes invited her to a dinner party, where she met the casting assistant for Joe Wright's 2005 adaptation of Jane Austen's Pride & Prejudice. She ended up landing the part of Kitty, the fourth (and arguably most forgettable) of the five Bennet sisters.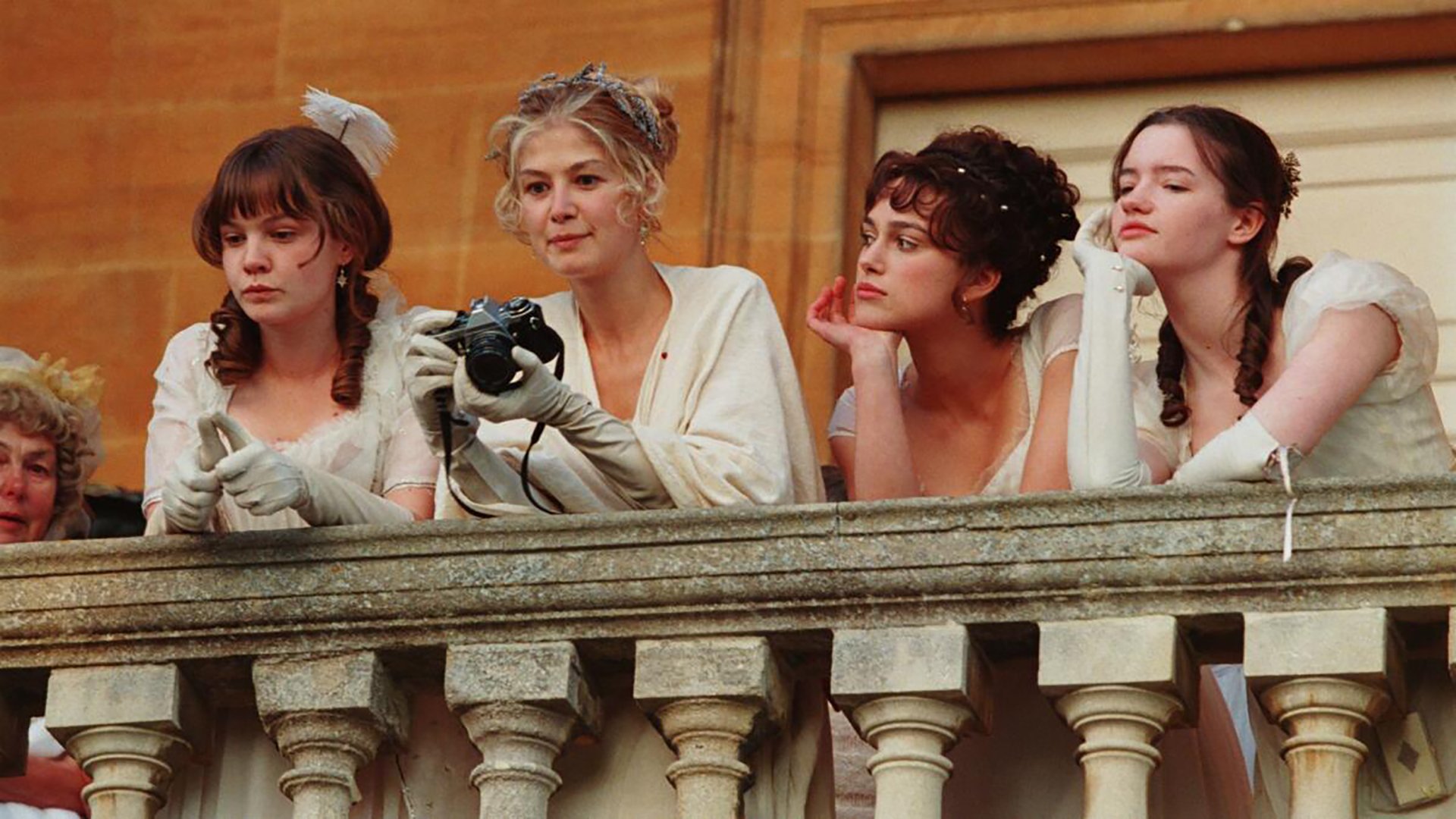 As a debut, it is quietly remarkable. Mulligan brings a vibrating giddiness to Kitty, instantly recalling the fluttering anxieties and heightened emotion of teenage girlhood. The role may be a small one, but she is already holding her own opposite such established actors as Keira Knightley, Rosamund Pike, Matthew Macfayden and Donald Sutherland.
It helped that Mulligan, with her bouncing ringlets and dimpled, cherubim face, looked perfectly at home in the late 18th century. In an era that saw British film and TV swept up by a seemingly endless wave of period dramas, Mulligan proved to be the perfect ingénue for the job. She was cast in a slew of other costume dramas. In 2005, she was the sweet and well-mannered Ada in the BBC adaptation of Charles Dickens' Bleak House. In 2007, she took on Austen again as the slightly more savvy teen, Isabella, in BBC's Northanger Abbey. That same year, she played Rudyard Kipling's daughter Elsie in My Boy Jack, a biopic about the author's son who was killed in World War I. 
It's evident that this string of traditional BBC productions, with their exceptional casts and meaty source material, were an excellent alternative to formal acting training. But though she may have been learning on the job, even in these early performances, Mulligan's work is astonishingly polished. She shows a remarkable precision of thought and quiet confidence. Mulligan gives each of these roles – which could have easily become thankless, bland ingénue fodder – surprising individuality and life.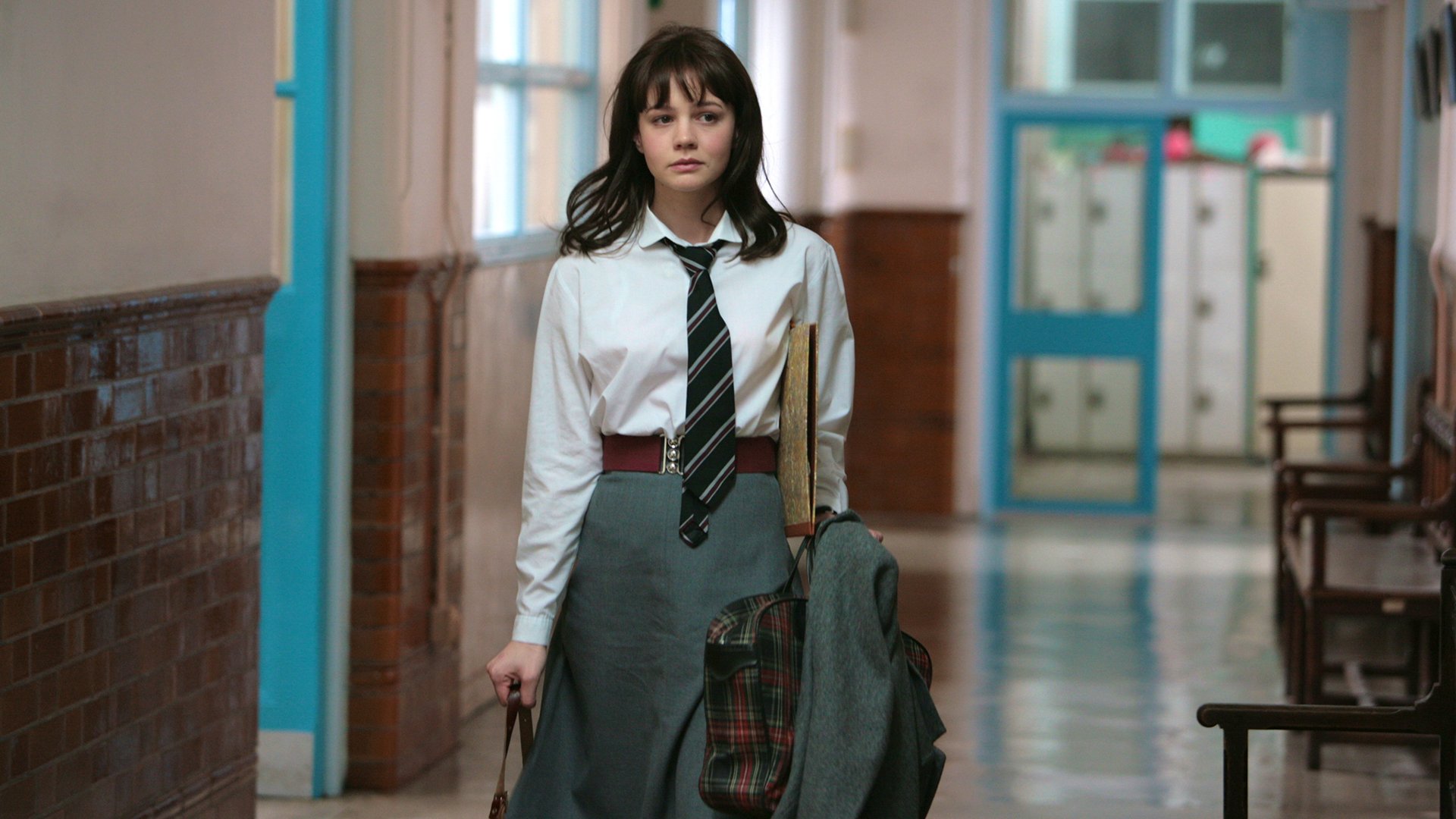 By 2009, Mulligan got her first shot at leading a film with Lone Scherfig's An Education. She plays Jenny, the suburban schoolgirl who becomes enthralled by an older man and the sophisticated, cultural world in which he operates. Mulligan brings a measured maturity to the role, portraying the journey from precocious naïveté and teenage fantasy to a more grounded knowingness with real nuance and understanding. The way Mulligan captures Jenny's youthful exasperation at the pointlessness of the institutionalised conveyor belt that takes us from childhood to adulthood is not only intensely relatable, but also deeply felt. 'So, what you're telling me is to be bored, and then bored, and finally bored again, but this time for the rest of my life? This whole stupid country is bored. There's no life in it or colour or fun!" she cries out, with frustrated indignation. It was this confident performance that earned the 24-year-old Mulligan a Best Actress BAFTA award, as well as an Oscar nomination.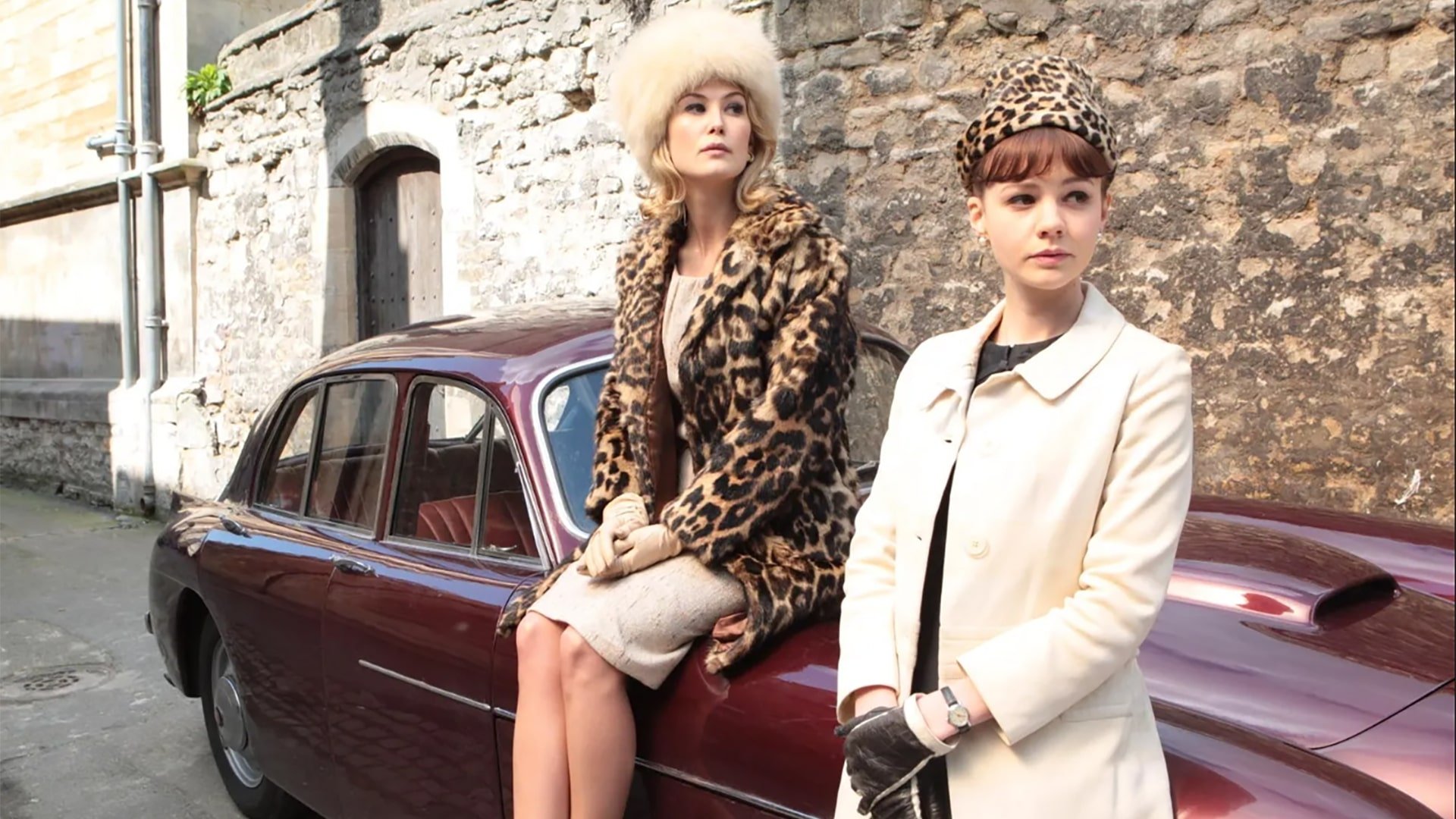 By 2010, Mulligan was well on her way to joining the ranks of the British-acting elite. In Never Let Me Go, she stars alongside Keira Knightley (again) and Andrew Garfield as clones, doomed to early deaths as unwilling organ donors. It's another notably mature performance, capturing the nostalgic melancholy that characterised the Kazuo Ishiguro novel on which it's based. A soft sci-fi, Never Let Me Go was a change of pace from Mulligan's earlier period-drama fare, but she nonetheless brings the same soulful wisdom to this material. The film's final scene finds Mulligan's Cathy reflecting with calm resignation on the time, and love, she has lost. In Mulligan's hands, this stoic, wistful character seems to understand an existential truth about human life itself. Interestingly, opposite Knightley's more volatile, fiery Ruth, the role marks a sharp reversal from their collaboration on Pride & Prejudice just five years earlier.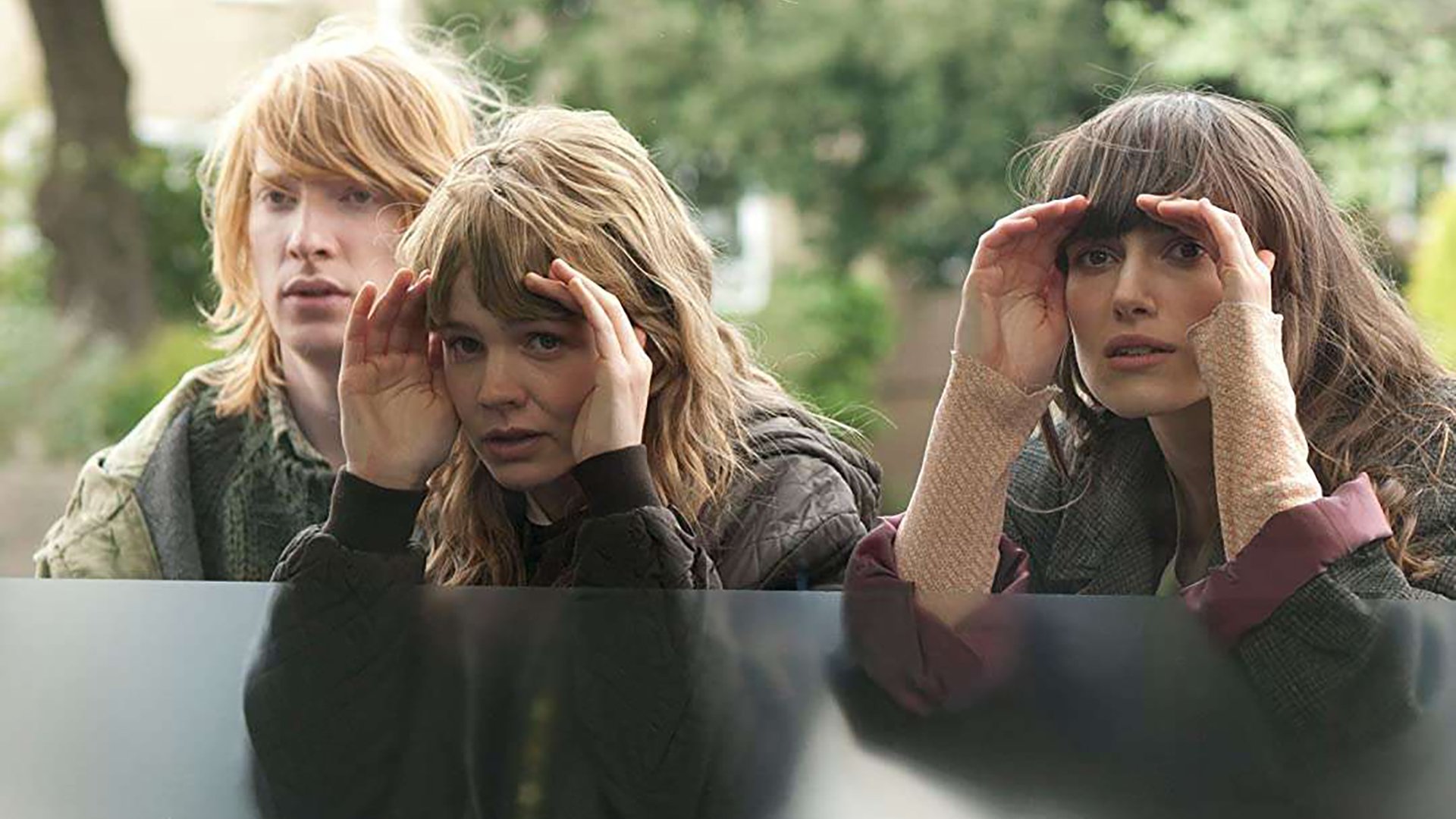 Mulligan then veered into an era of edgier projects. In a seeming attempt to shed her English-rose image, she took on parts in both Nicolas Winding Refn's Drive and Steve McQueen's Shame, two contemporary American dramas from 2011 with real psychological darkness. In Drive, she plays Irene, a young waitress whose husband is in prison when she begins to fall for her new neighbour (Ryan Gosling), a getaway driver entangled in a life of crime. Mulligan's typical restraint is apparent in this performance. After Irene finds warmth and tenderness in their emotional affair, there is one, silent shot of the actress, horror passing across her face when she sees her new paramour as he truly is, and the fantasy crumbles. In Shame, she is Sissy, the volatile, troubled sister of Brandon (Michael Fassbender), a struggling sex addict. Her haunting performance of 'New York, New York', a standout scene in the film, hides within it decades of pain and a profound yearning for an escape from the life she finds herself trapped in.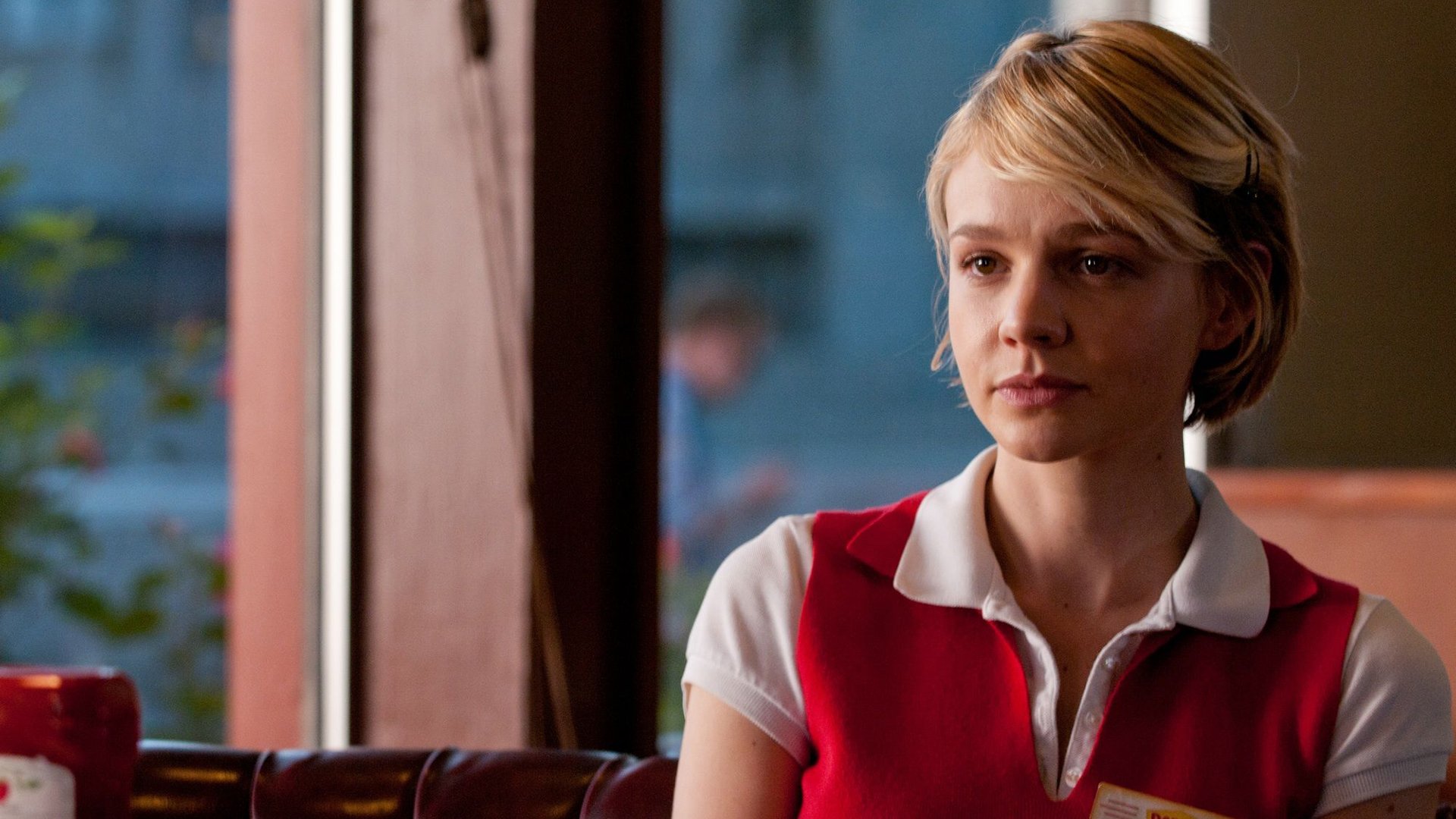 Next up was Baz Luhrmann's lavish 2013 adaptation of The Great Gatsby, for which she took on the legendary role of Daisy Buchanan, the enigmatic, silky-voiced 1920s socialite of F Scott Fitzgerald's novel. Mulligan found herself working with Leonardo DiCaprio as Jay Gatsby – it was arguably her biggest and most demanding project to date. Her Daisy is tender, flighty, conflicted; however, much of the criticism of the film proclaimed that Mulligan had been miscast. She was too 'plain', too 'young', too 'melancholic'. The truth is, the Daisy of the novel is an enigmatic fantasy – Mulligan is somehow too solid. Her characters, including Daisy, feel real and tangible. Perhaps this is why the casting didn't quite feel right for some viewers.
Mulligan felt unsure of herself for a different reason. 'I didn't love my work in Gatsby,' she told Variety in 2017. 'I'm not sure if I slightly kind of lost my way because I was intimidated by the scale of it. I think I might have been overawed by my experience and intimidated by the level of performances around me.'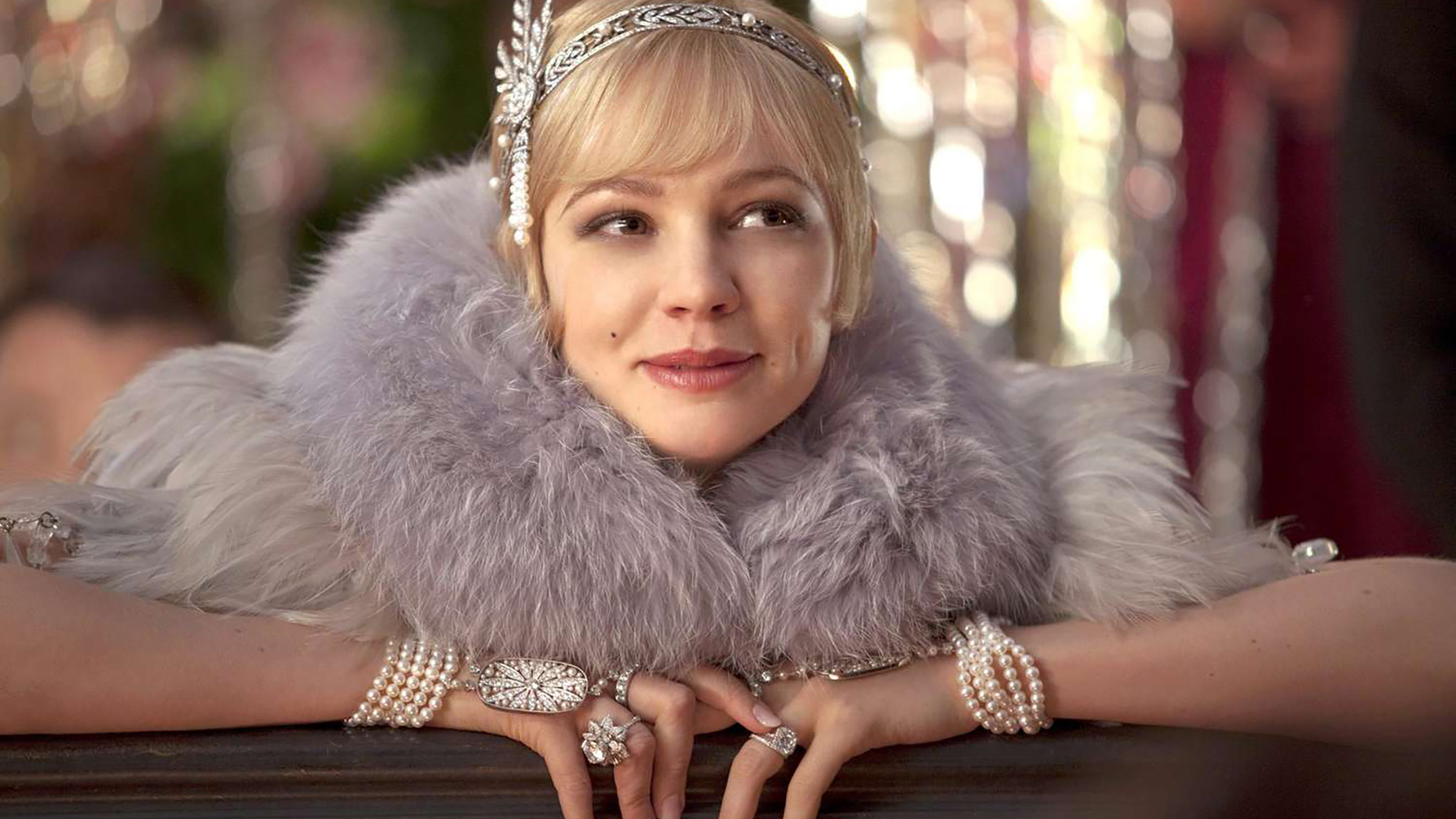 Following the overwhelming grandeur of Gatsby, Mulligan appeared to retreat to more familiar ground with projects like Inside Llewyn Davis (2013), Far from the Madding Crowd (2015) and Mudbound (2017) throughout the rest of the 2010s. Though each are large productions with big names and budgets in their own right, they feel marginally more humble in scale and straightforward in style. As she said in that same Variety interview, 'Maybe [Gatsby] made me a little more independent film-centric to try to find something more containable.' 
This more 'containable' work may initially appear to be a repeat of her early period-drama days. The key difference, though, is that these new projects took a strong political stance. In recent years, Mulligan has continued to lean towards films with an outwardly feminist agenda. In Suffragette (2015), for example, Mulligan played Maud Watts, a fictionalised version of the very real working-class suffragettes whose sacrifices ultimately helped women gain the right to vote.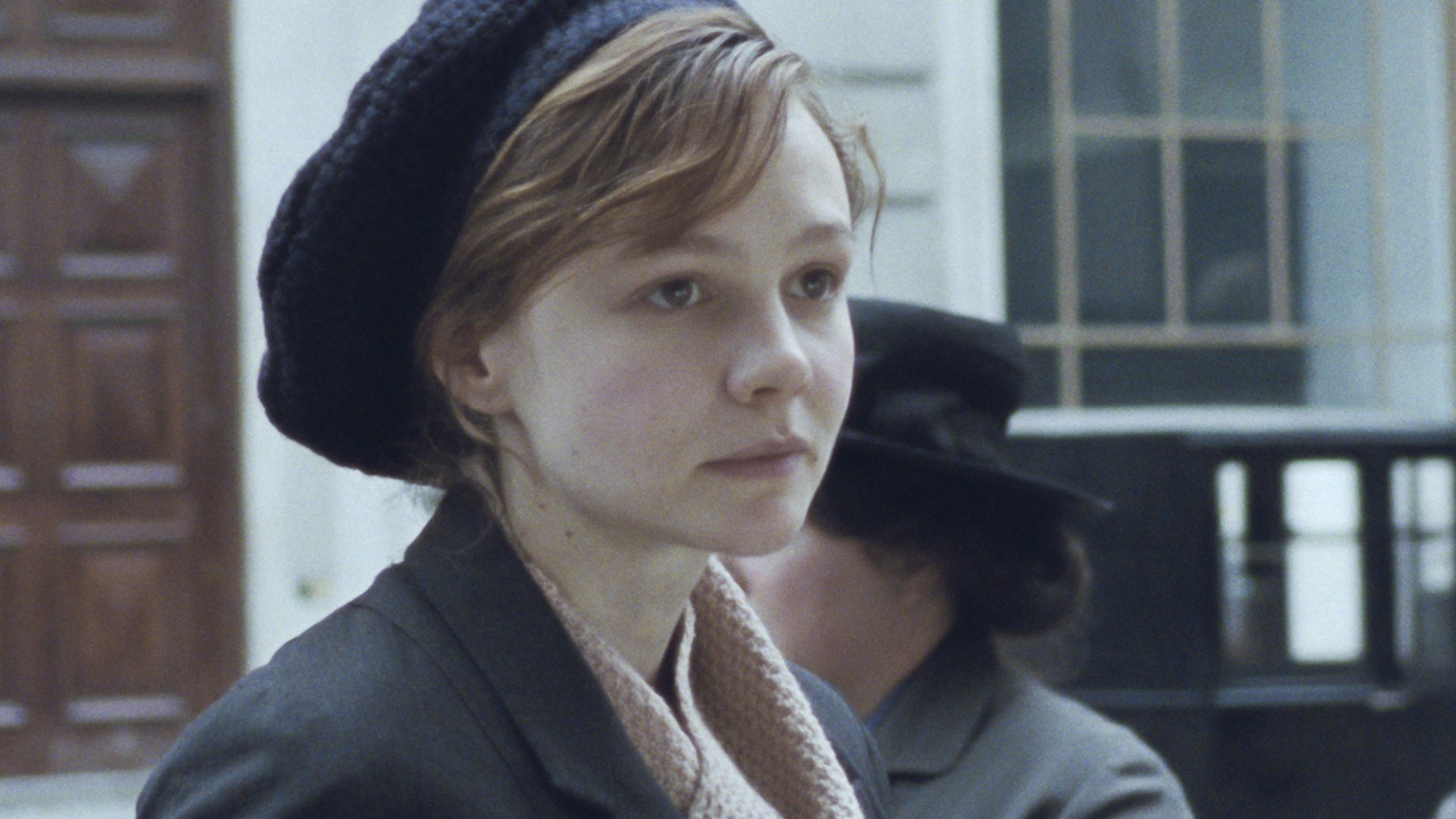 A few years later came, Promising Young Woman (2020), an unapologetic feminist battle cry in film form. Mulligan's turn as the vengeful, merciless Cassie is both captivating and delightfully chilling. After the death of her rape-survivor friend, Cassie gives up her life and career to go on a revenge mission, playing drunk to ensnare men then giving them the fright of their life by revealing she's sober when they invariably try to sexually assault her. There's a glint in her eye and an ominous stillness we haven't seen before. She received another Oscar nod for the role.
This was followed by a similarly feminist 'issue' film She Said (2022), in which Mulligan plays Megan Twohey, one of the New York Times journalists who brought the Harvey Weinstein scandal to light, turbocharging the #MeToo movement. Here was a new Carey Mulligan – one with a touch of anger and a point to make.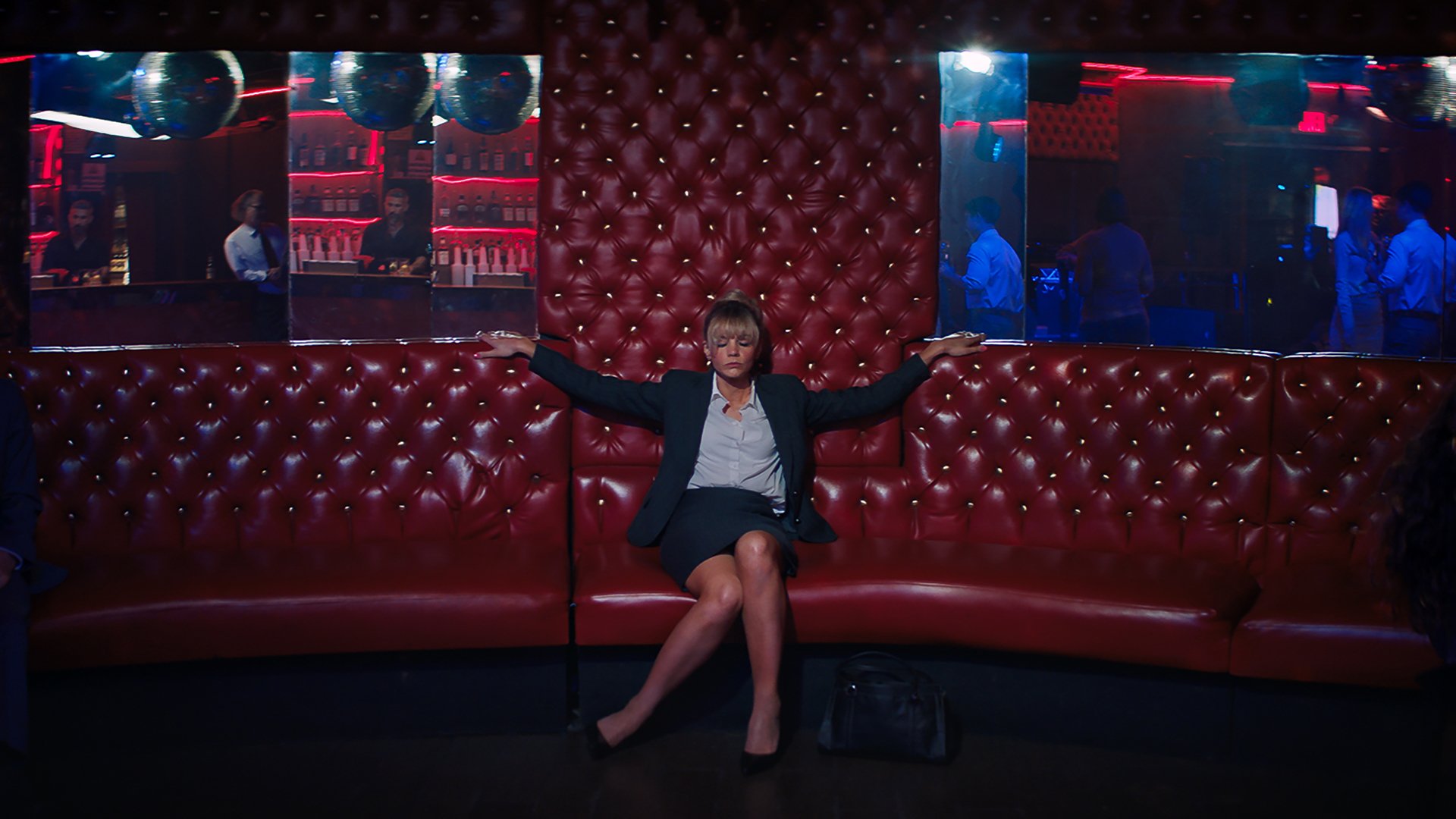 This year's Leonard Bernstein biopic Maestro may be less outwardly feminist, but, at its heart, it is a story about a woman's sacrifices within an unbalanced marriage. The film explores the complicated, decades-long romance between the composer and his wife Felicia Montalegre, an aspiring actress who chose to live in the shadows of her talented husband, giving up her own dreams, and even her own needs, in return. By all appearances, this ought to be Bradley Cooper's movie: not only does he star as Bernstein, he also directs, produces and co-writes. And yet it is Mulligan's heartwrenching portrayal of Felicia that gives Maestro its heart and depth. There is a very good reason why Mulligan was given equal billing and why it was her image on the first poster.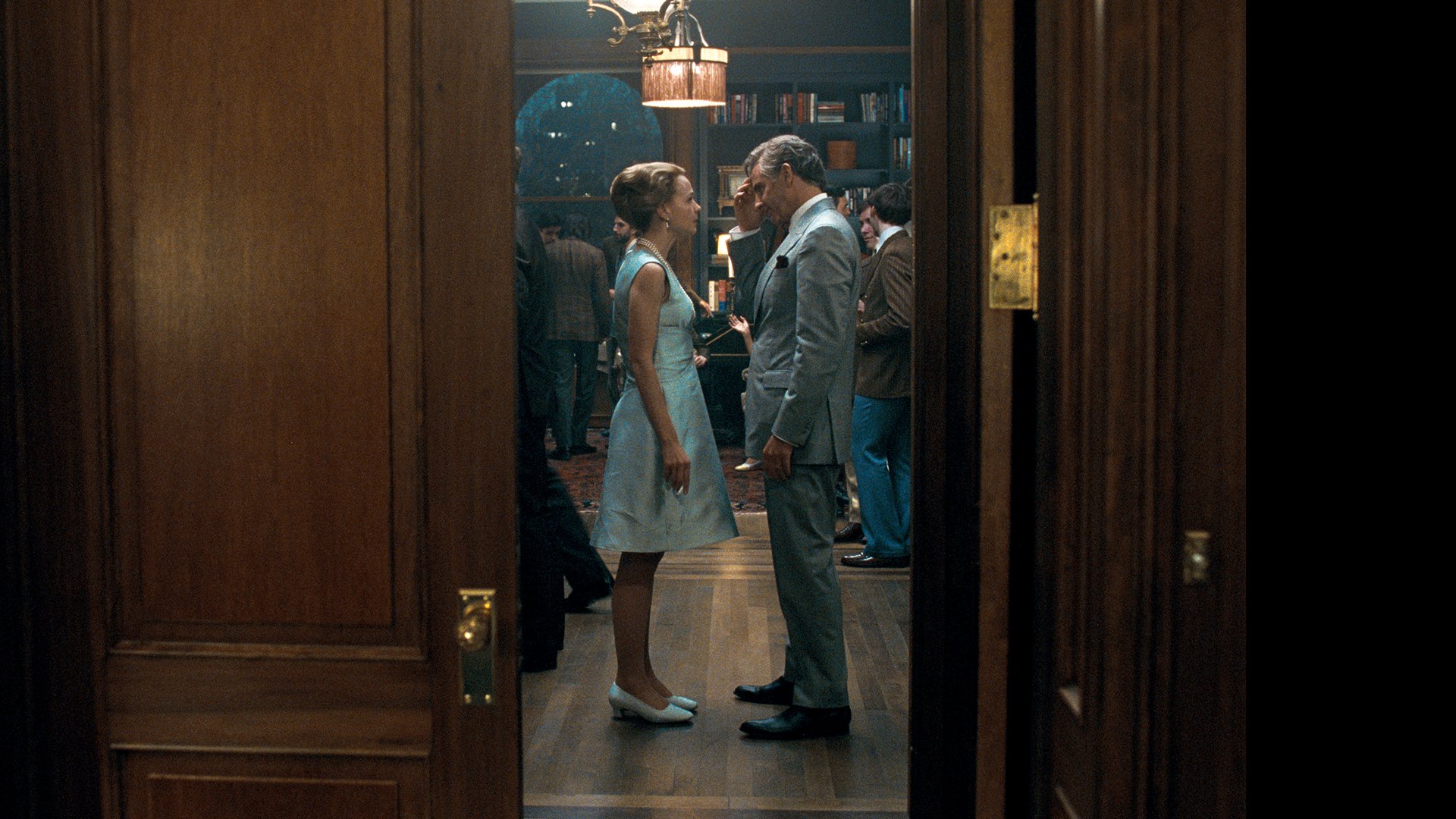 The actress takes us with her on Felicia's emotional journey. There is the mesmerising first meeting in which an instant kinship forms. The heady romance, in the old-fashioned sense of the word. The painful interview, centred on her husband, when Felicia clings to the belief that she will have a career of her own. The picnic where she proudly declares her life to be one of willing sacrifice. The mouldering resentment that roars to the surface. The utter isolation of life as a middle-aged woman. The years of care and feeling that are conjured up as Felicia watches her husband conduct. The painful humiliation of illness. We see it all with harrowing, painful clarity.
If she was swept away by the grandeur of Gatsby, she doesn't lose herself in Maestro. Instead, she gives a momentous tour de force, a wholly satisfying culmination of each strain of her career to date – from period-piece ingénue to indie-film mainstay and feminist-drama star – that sees her taking her rightful place as one of the true greats of her generation.