Fresh from his turn as the big bad of Ant-Man and the Wasp: Quantumania, the rising star goes the distance playing a dirty fighter in the newest Rocky spinoff. By Yasmin Omar

'Everyone loves an underdog story,' retired heavyweight champion of the world Adonis Creed (Michael B. Jordan) tells us in his latest boxing drama. So where do you go, narratively speaking, once your David has become Goliath and secured the sport's most prestigious accolade? This is what Creed III's filmmakers grapple with. The prize fighter is quite literally on top of the world in the movie's opening stretch, living in a swanky mansion perched vertiginously high in the Hollywood Hills. Adonis' home is a mausoleum of former glories, groaning under the weight of glass-encased trophies and, in the living area, a floor-to-ceiling black-and-white print of the champ in the ring that overpowers the whole room. Although Adonis is more than content to live in the recent past, when a shadowy figure from his adolescence (Jonathan Majors) reemerges, he must defend the belt to enshrine his legacy.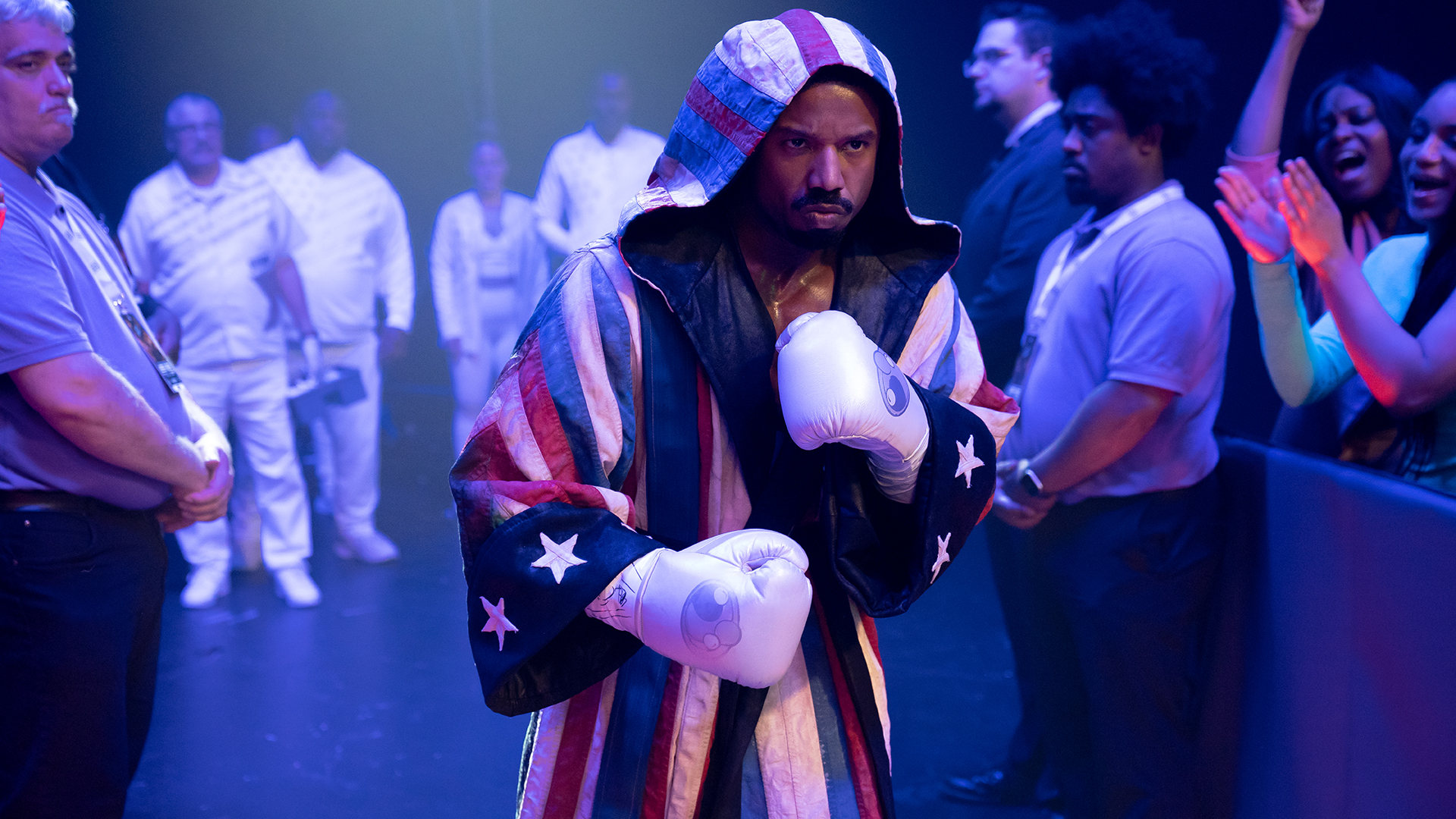 On paper, this is Michael B. Jordan's movie: he is the director, calling the creative shots; he is the star, filmed at a low angle that underlines his dominance. And yet. It's Jonathan Majors' movie. While Jordan has always been, well, an Adonis, he's not a particularly gifted actor – despite what The New York Times says. He's someone who can play anger well, hence why his Black Panther (2018) villain was enormously effective, but he doesn't have the emotional capacity for much else. You can feel him straining to 'perform' in Creed III's darker scenes when he crinkles his nose, willing the tears to come out. It's all too effortful.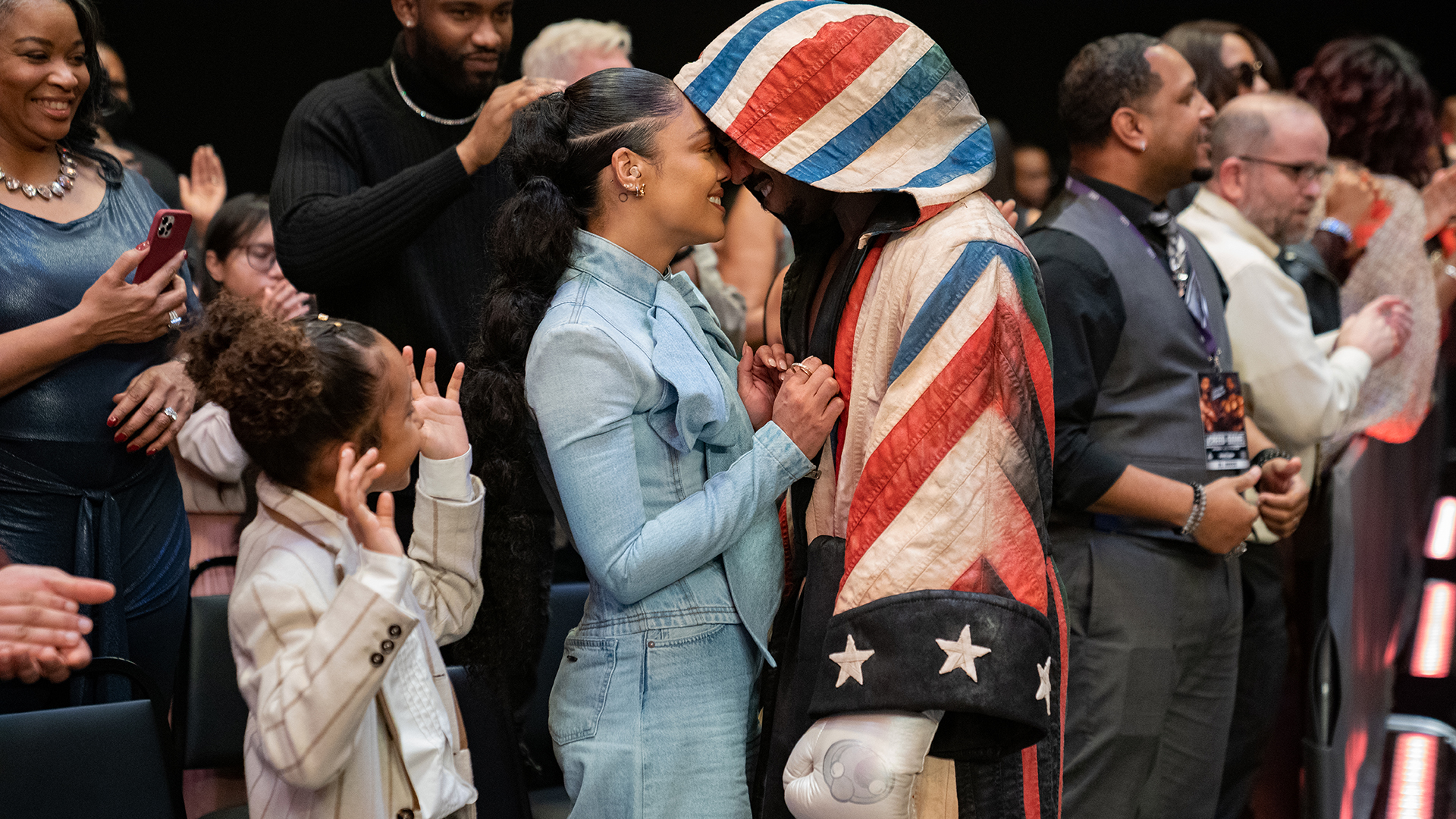 What a relief, then, that Majors picks up the slack, slinking into frame with a liquid ease and roguish grin. As Adonis' childhood companion Damian, whose own boxing career was curtailed by an 18-year prison sentence, Majors gives the film as potent a kick as the lashings of Tabasco his character shakes onto fries. There is a real menace to him – and not just thanks to the impossible topography of his oiled-up, muscle-ridged body. If Damian is a diamond, as his boxing name asserts, he's a diamond in the rough, a dirty fighter with something to prove. You never know whether he'll elbow an opponent. Or sucker-punch them. Or sweet-talk them. Majors keeps us guessing with his spiky silkenness, a clenched fist in a spongy boxing glove. It's no wonder the actor's been earmarked as the industry's Next Big Thing. The countdown to his greatly lauded performance in Sundance drama Magazine Dreams begins now.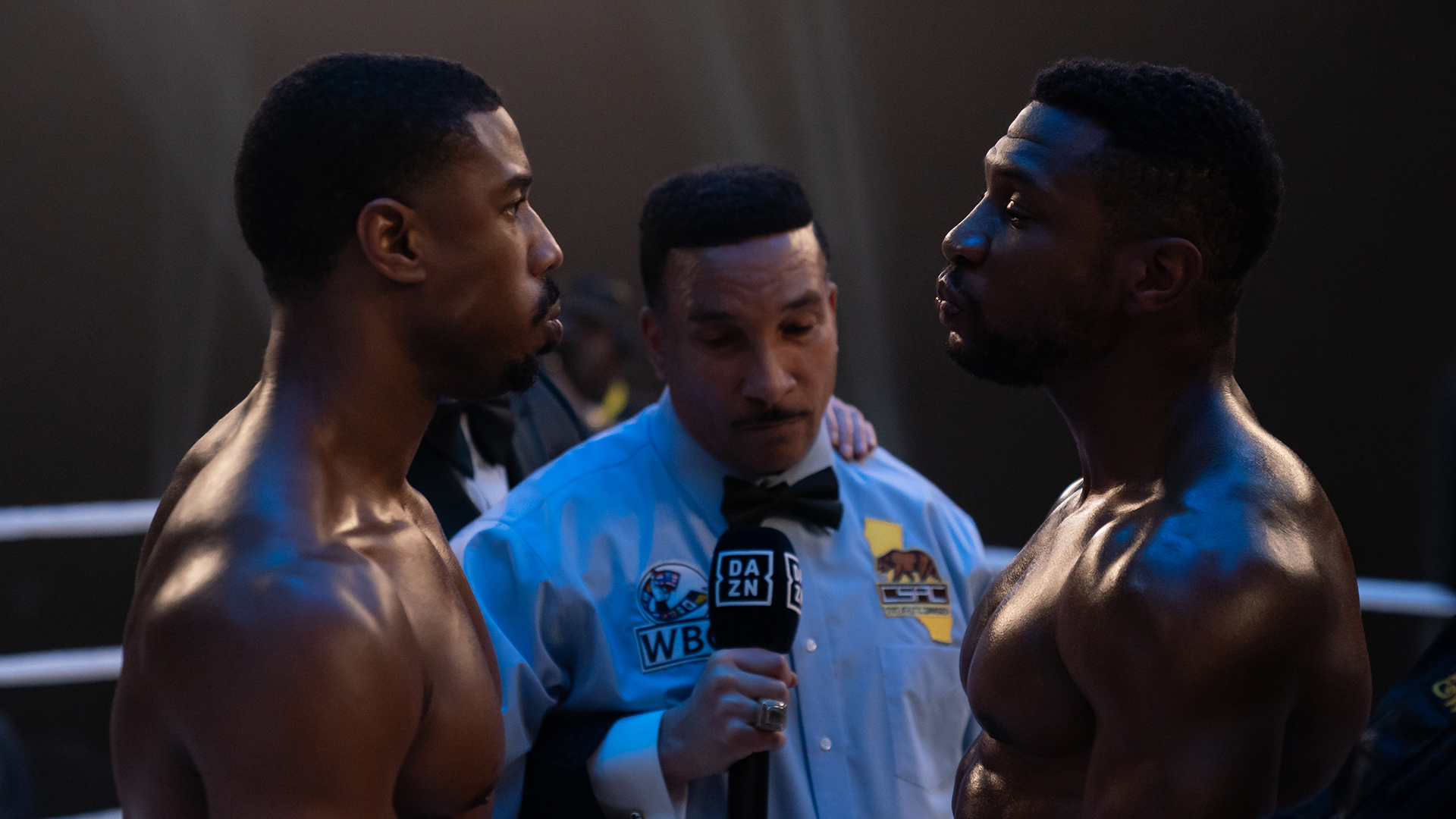 Like everyone in Creed III, however, Majors is hampered by the script, whose dialogue is as leaden as the weights they deadlift in the gym. It really hits you – or should that be punches you? – over the head with its character motivations (Damian mentions he was incarcerated at least eight times), which gets tiresome. And despite gesturing towards worthwhile themes of male mental health and athletes' short shelf life, it never satisfyingly follows through on these ideas. (Don't get me started on this franchise's continued dismissal of Tessa Thompson as Adonis' wife.) The three guys who conceived/wrote the screenplay need reminding that we're not here for the soggy melodrama, we're here for the boxing.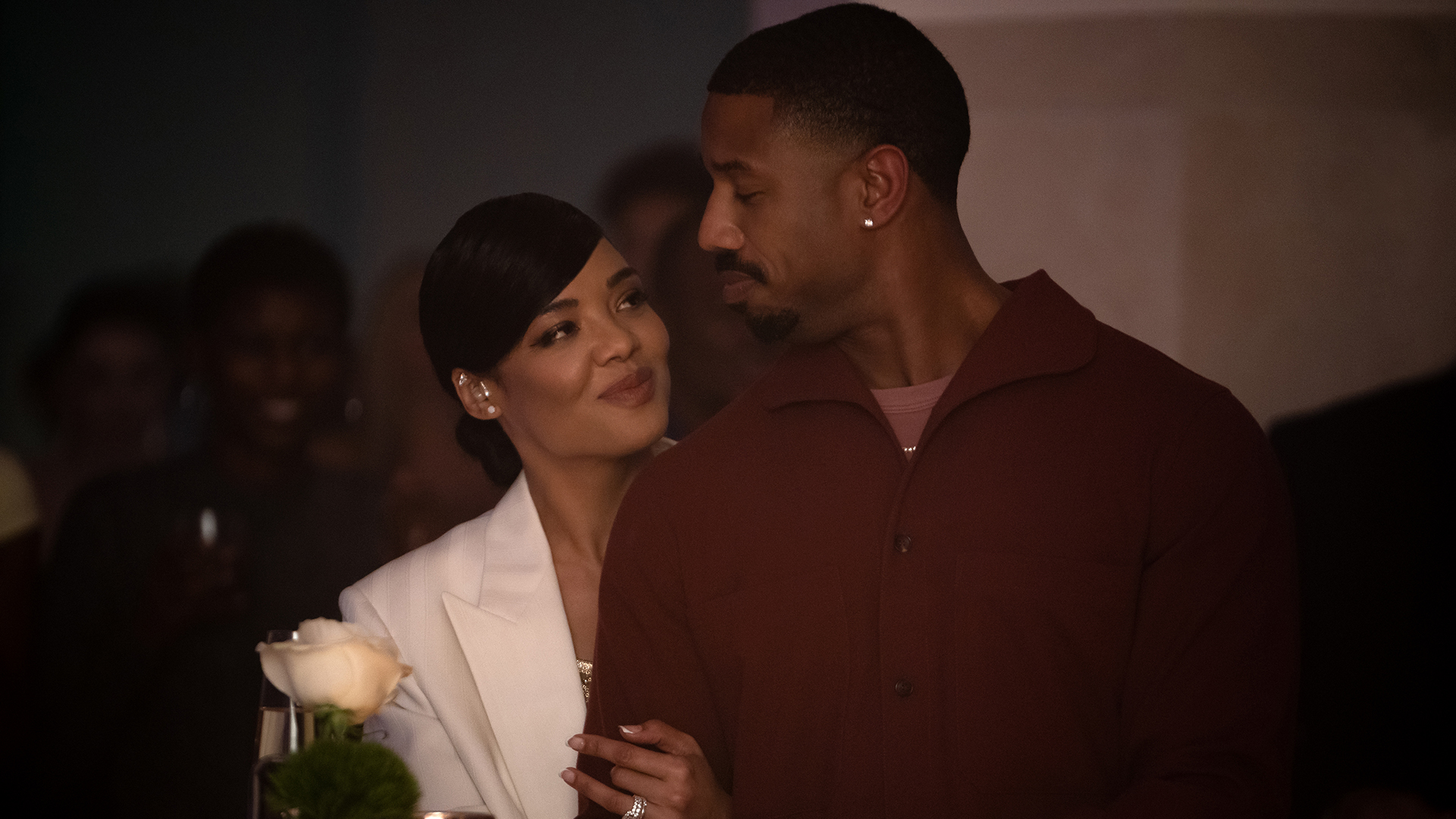 On that front, Creed III certainly delivers. Shot on IMAX cameras (marking a first for a sports movie), the fight sequences are more than a cornucopia of traps, lats and abs; they're a gateway into the boxers' psyches. In one bout, Adonis eyes his competitor's flank, the camera repeatedly cutting from his perspiration-soaked face to the exposed flesh. This invites us to understand his strategy, making his glove's shuddering contact with his rival's torso that much more gratifying. Slow-motion, too, is expertly deployed to emphasise the ripple of skin, clench of muscles and strings of saliva, while the exemplary sound design shows off the thundering power of each punch. The director bottles similar electricity for a rousing training montage, where we can sink into the familiar comfort of athletes jogging along roads with trainers' cars crawling behind them, and be wowed by Jordan summoning all his strength to drag a small aircraft down a runway (your move, Tom Cruise!).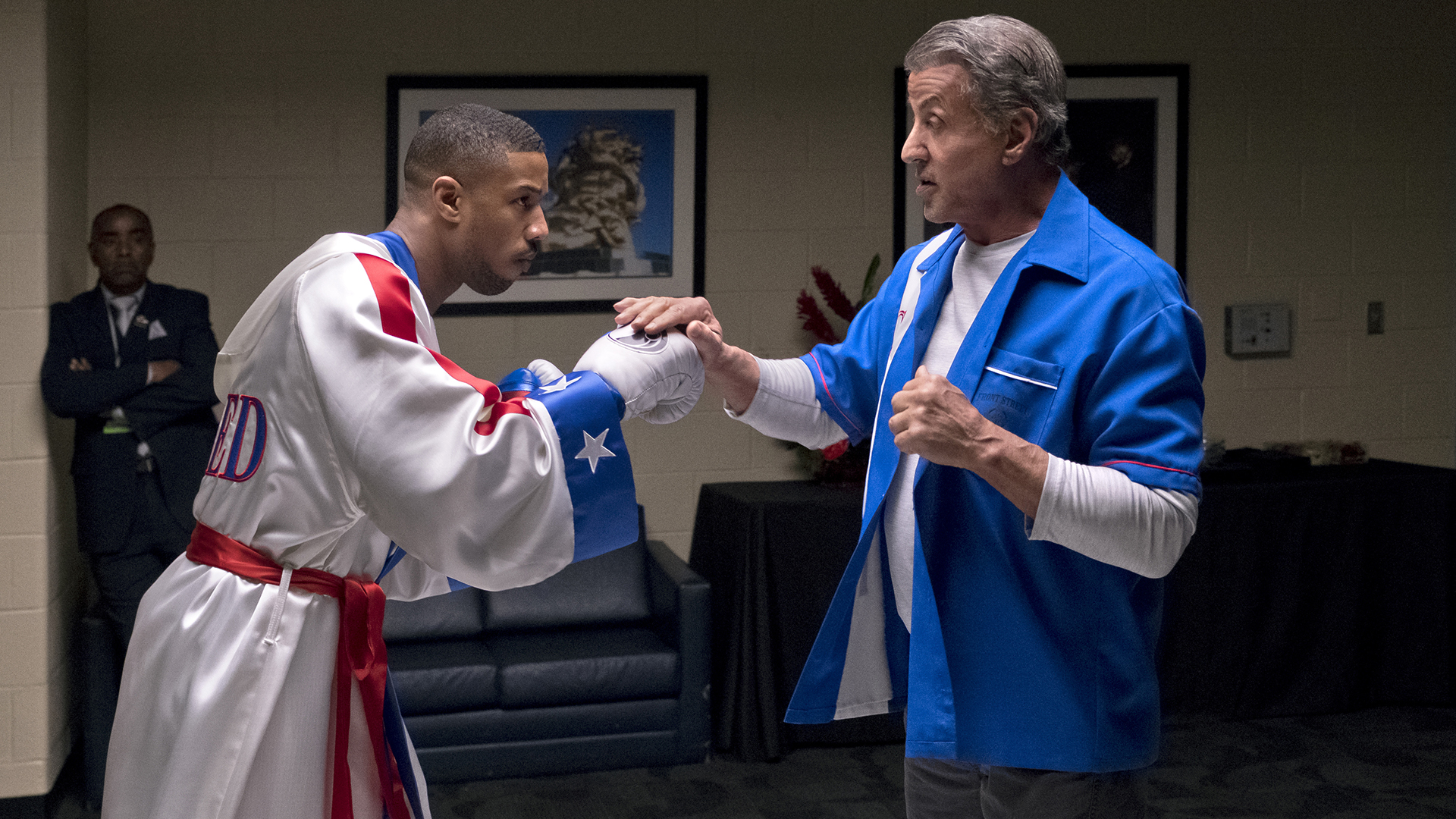 When watching Creed III, I couldn't help but miss the series' creator and former lead Sylvester Stallone, his gravelly tones and porkpie hats. Not to mention the Rocky theme, whose crowd-pleasing fanfare is shockingly absent in the score. Be that as it may, you've got to salute the franchise's pivot, its ambition to move out from under Rocky Balboa's shadow and start laying the groundwork for its own mythology – and with a mostly Black cast, at that. Maybe, like Adonis himself, I'm just too enamoured with the past. The Creed movies, in the same vein as their Rocky predecessors, are still about redemption and second chances, past grievances and score settling. In the words of Confucius, they prove that 'our greatest glory is not in never falling, but in rising every time we fall'. What's more inspirational than that?   
WATCH CREED III IN CINEMAS