Curzon has announced the acquisition of Colm Bairéad's feature directorial debut The Quiet Girl for the UK, along with Break Out Pictures who will distribute the film in Ireland. An adaptation of Claire Keegan's acclaimed short story 'Foster', the film features a breakout debut performance by Catherine Clinch as quiet, nine-year-old Cáit, who blossoms over the course of one summer.

Cáit passes through her life almost unnoticed. She is unhappy at school, and things are hardly any better at home. Her mother is pregnant again. Her siblings are loud and unaffectionate. And her father is boorish, menacing and selfishly spends his money gambling. So, when her mother's cousin Eibhlín (Carrie Crowley) and her farmer husband Seán (Andrew Bennett) offer to look after Cáit over summer in order to alleviate the family's financial woes, Cáit's father can't seem to bundle her in his car quick enough. The change is a welcome relief to Cáit. Life on the farm is less hectic. But there are things left unspoken and gradually Cáit learns of the weight Eibhlín and Seán carry with them.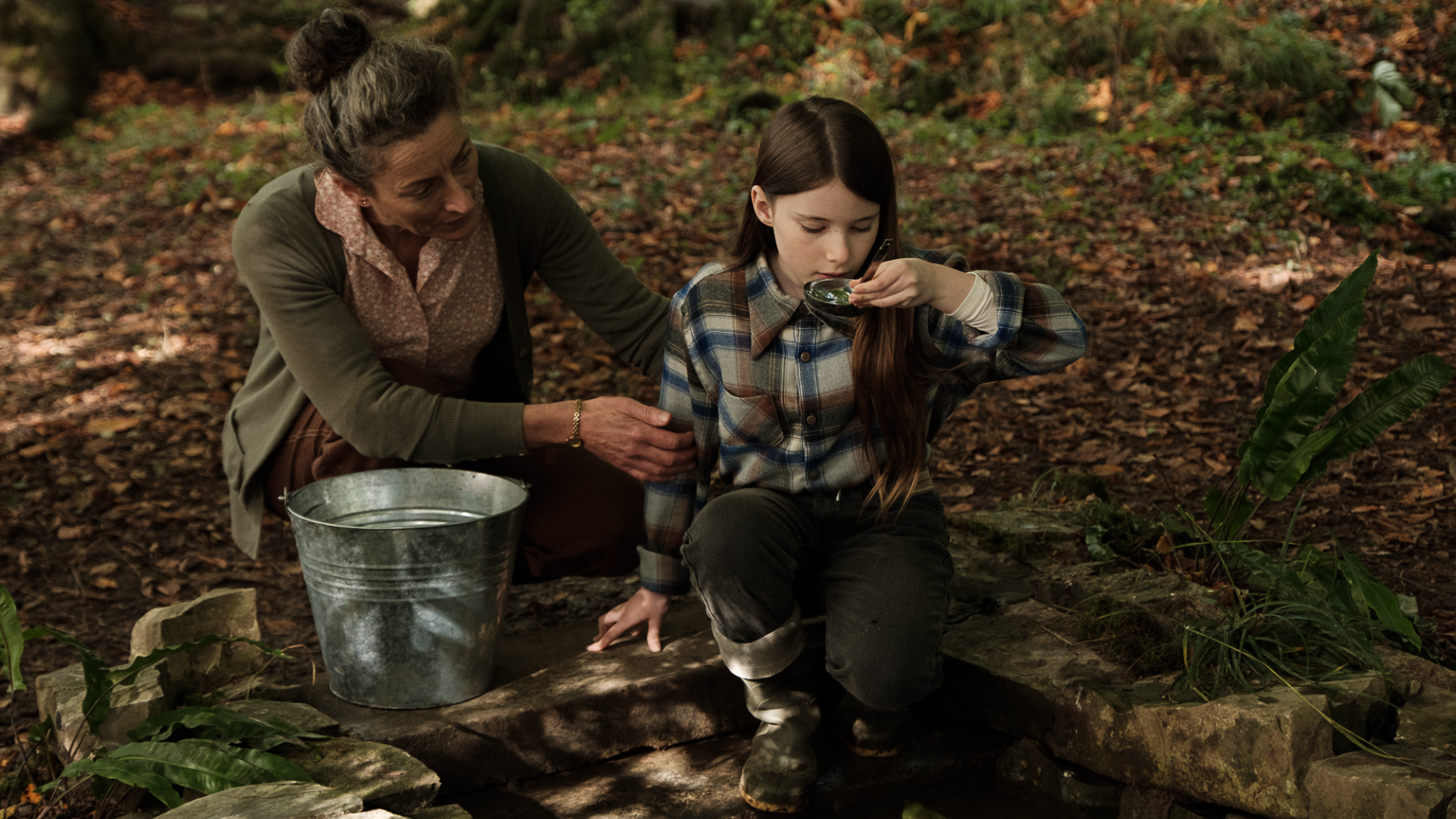 This Irish-language drama, which mostly unfolds in and around Waterford in southeast Ireland, beautifully details rural life through the eyes of its young protagonist. (It is the quieter sibling of Carla Simon's equally tender Summer 1993.) Catherine Clinch is a revelation, conveying Cáit's emotional state with a brief glance. But she also shows how a little affection and attention can change the young girl's life.
Bairéad's direction is restrained, capturing the beauty of the world – cinematographer Kate McCullough avoids picture-postcard clichés in her framing of the verdant landscape – and creating a rhythm in tandem with the pace of rural life. He's aided in no small part by Stephen Rennick's wistful score (reminiscent of his work on Room director Lenny Abrahamson's early Irish films Garage and What Richard Did). But the core of the film lies in how it develops the relationship between Eibhlín, Seán and their young charge. In its understated, unhurried way, The Quiet Girl speaks volumes about the importance of environment and engagement in children's lives, and how they see some much more than they ever let on.
THE QUIET GIRL WILL BE IN CINEMAS AND ON CURZON HOME CINEMA ON THE 13TH OF MAY