Ella Kemp explains how Everybody's Talking About Jamie utilises the film form to create what is an exemplary movie musical.

A successful movie musical feels a little bit like magic. 
It's one where the cinematic form serves the story (either taken from the stage or straight from the heart) turning into something bolder – sprinkled with glitter and possibility – that lives and breathes a little bit brighter than all the other movies. It's easy to get wrong, though. Too much glitter and you're blinded, and with the volume too high, the only result is deafening embarrassment. It's a fine balance to work the right DNA into something successful – a line that Everybody's Talking About Jamie walks perfectly, even in those sky-high, bedazzled red heels.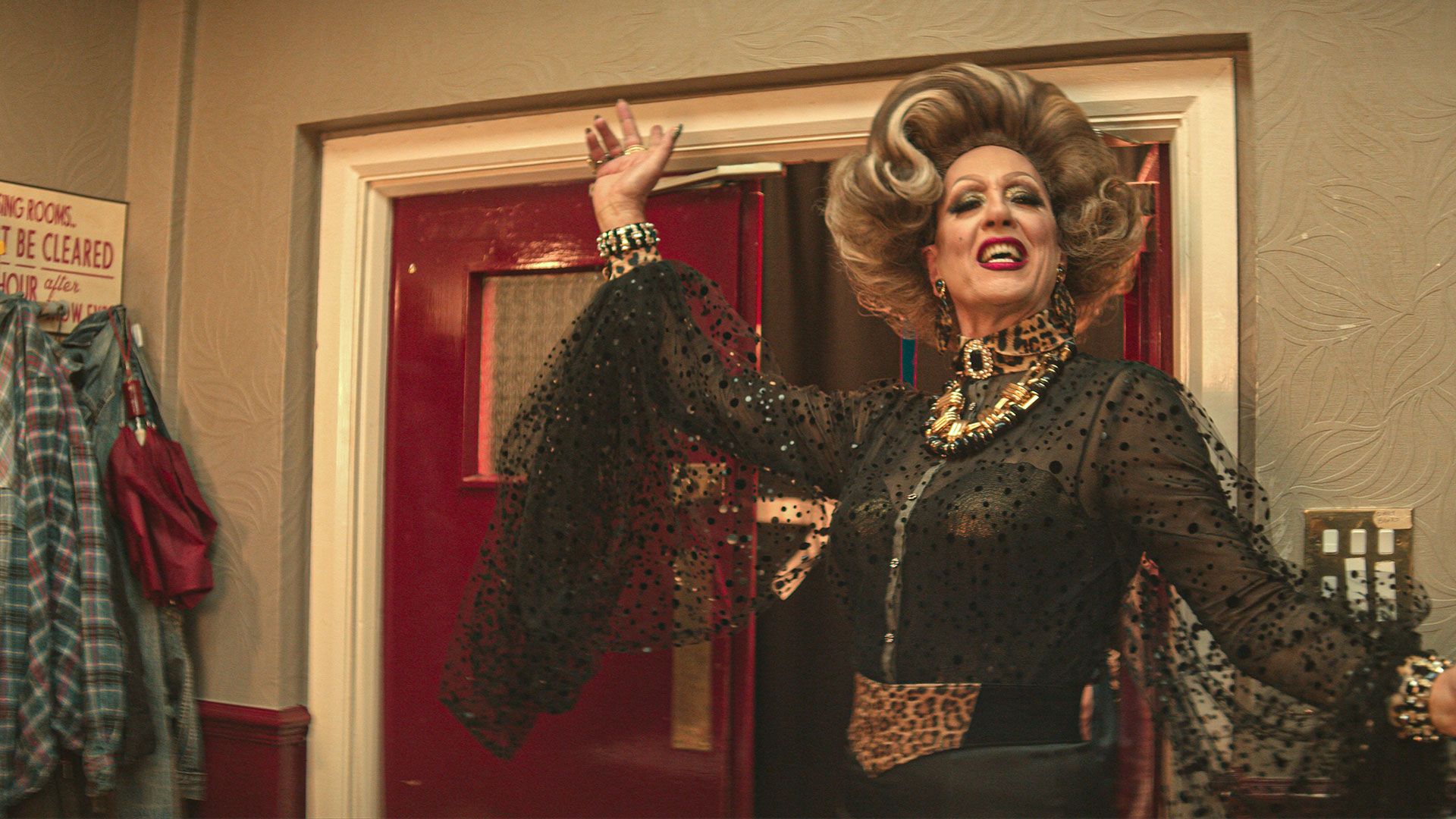 The clues for success are there from the start. 16-year-old Jamie New (an incredible Max Harwood) confidently stares down the lens as he wakes up on just another school day – he's ready to tell us his story. But there is a difference between breaking the fourth wall to repeatedly convince the audience that we're all friends (we are not), and looking straight into the soul of the person you're singing to. That eye contact adds immediate conviction to the film we're about to see. Everybody's Talking About Jamie is direct and bold, without compromising on the glamour it loves so much. This is where something like Prom has previously failed: Netflix's insipid adaptation of the Broadway smash had plenty of sequins, but no direction or depth, resulting in a scratchy, cheap experience rather than a sparkling, inspiring one.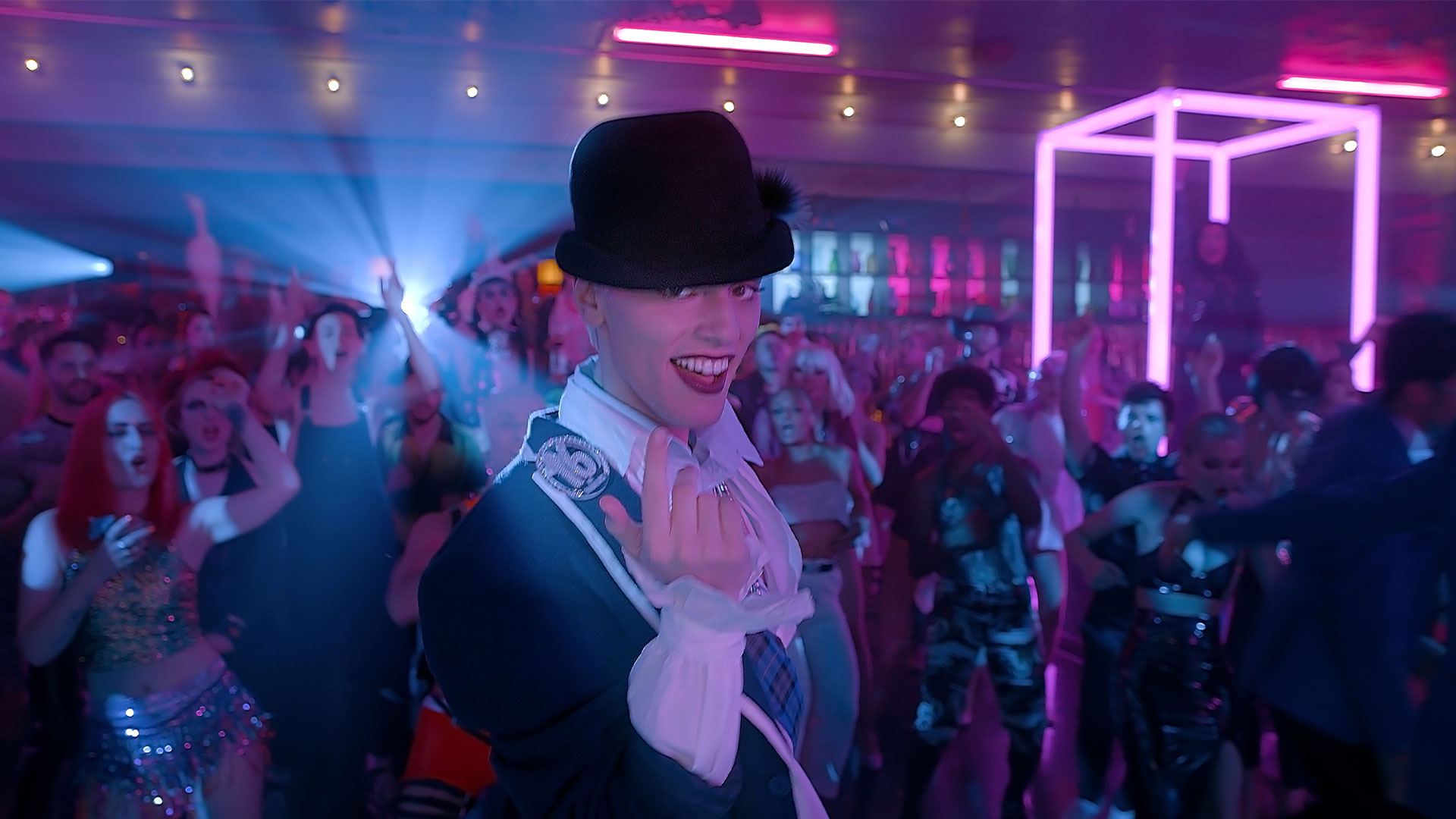 There is also a difference between impressive theatricality and unconvincing artificiality. Jamie has the former, embracing the medium to concoct a little movie magic. In this film, classrooms turn into dance floors in the blink of an eye, and locations and timelines effortlessly switch back and forth, championing the fluidity of the form to present the everyday life of a boy from Sheffield, with dreams of drag queen stardom, in the way that he sees the world. If ever there was a genre to demand a suspension of disbelief above all others, it has to be the movie musical. And once you accept this, that's where the fun begins and the technicolour musical numbers can truly come to life – where the whole screen can fade to black and white, except for the details that matter.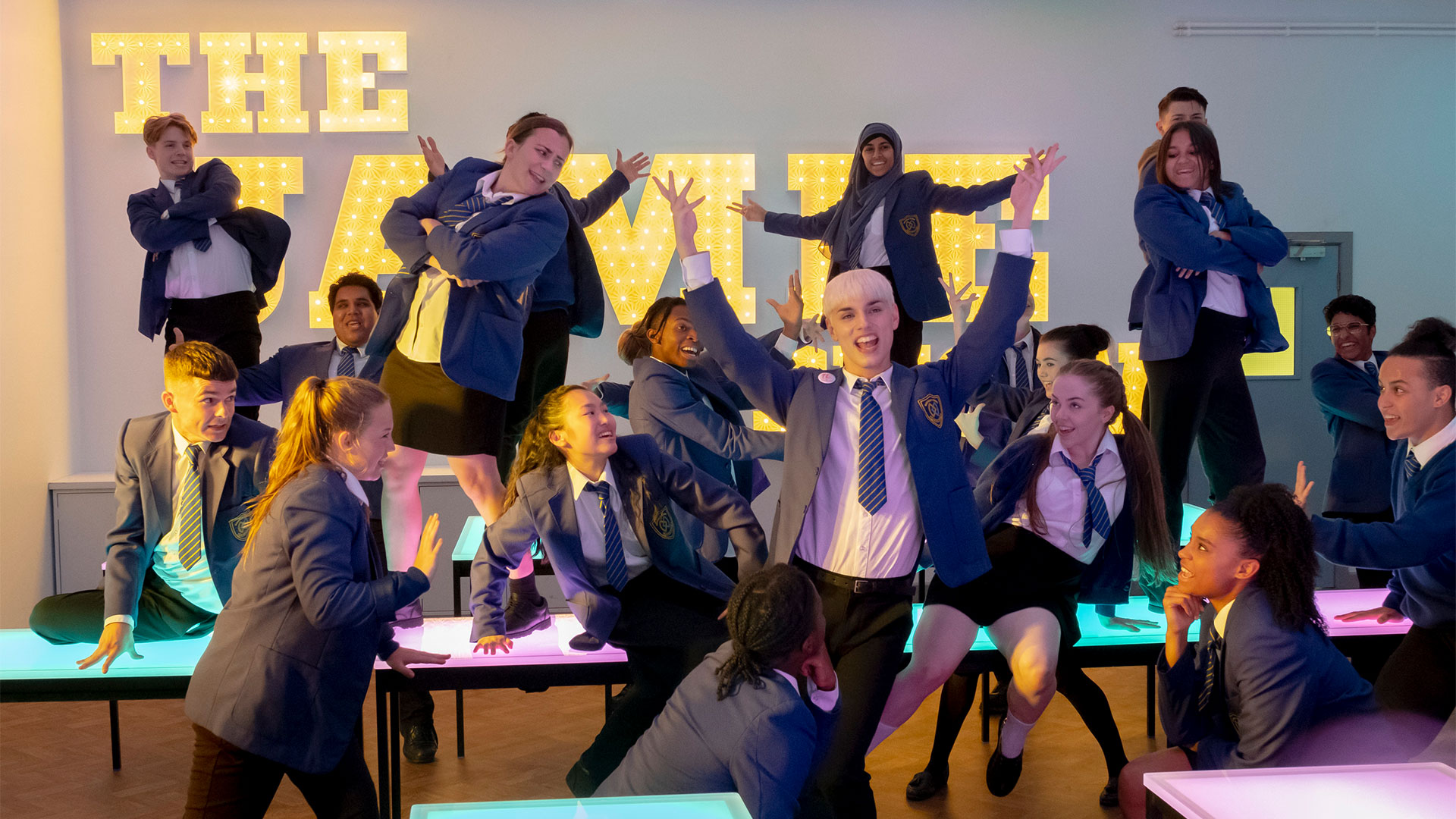 Yet a truly triumphant movie musical also knows how to fill the gaps after the music fades, allowing us to know the characters even deeper, offering a poignancy behind the performances. It starts, very simply, with silence. With so much brash showmanship, the noise could quickly become irritating, breathless and overwhelming if not properly paced. But Jamie stays close to its roots on the stage, where each number might end with 10 to 15 seconds of silence. In the theatre you need this beat to readjust and reset, to move on to the next moment – but on film, it offers some kind of momentary peace. The song settles better into your subconscious; there is suddenly time to notice the sun shining through the window, or the look in the eyes of a person you love.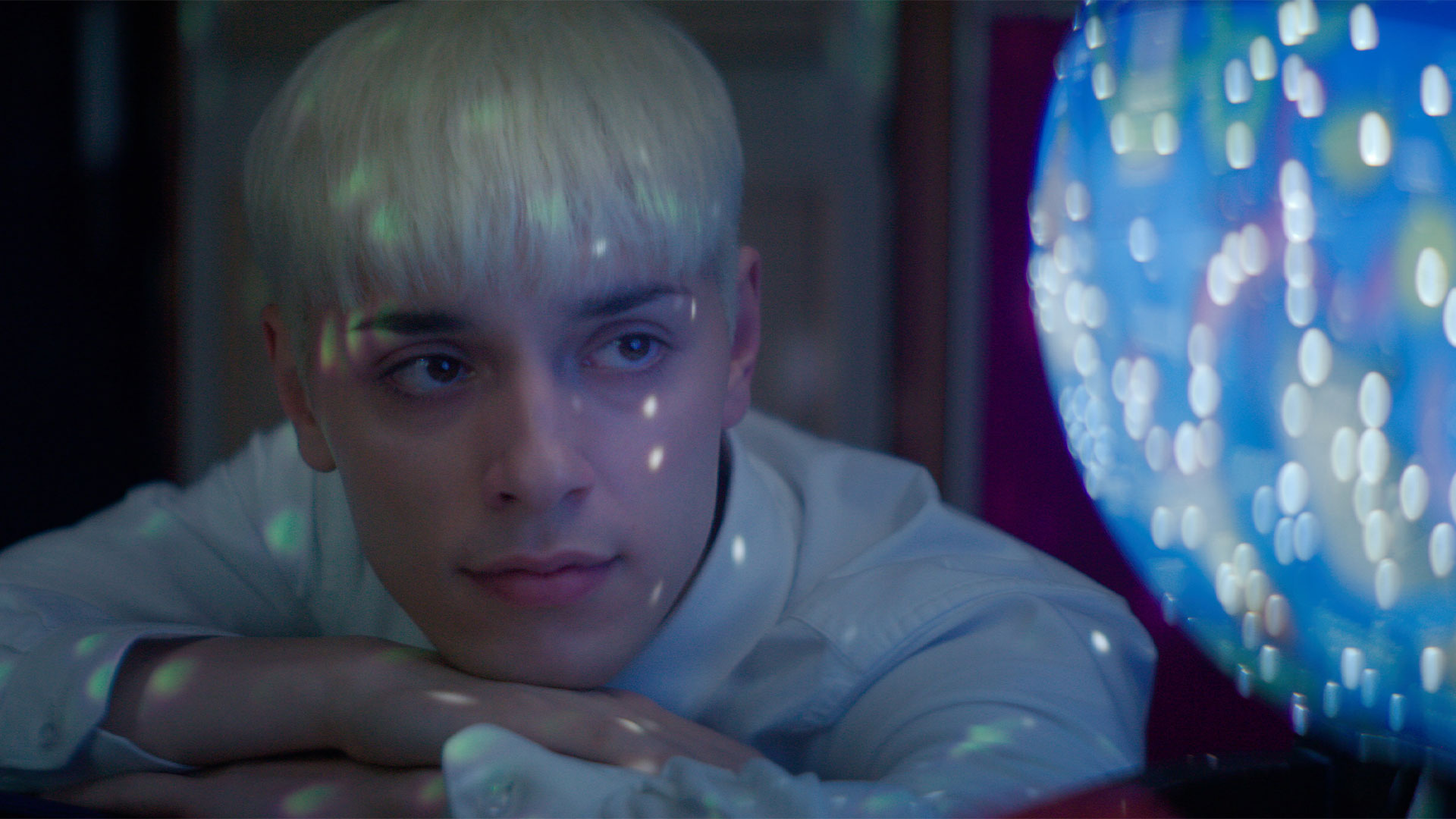 It's about finding an emotional tether in-between the tricks of light and sound. 'This Was Me', in which Jamie's mentor Hugo/Loco Chanel looks back on his time as a young man discovering drag during the AIDS crisis, paints a vibrant picture of a time filled with discovery, both euphoric and tragic, giving the song (as galvanising as it is) something more touching to connect with. (This is one of the major mistakes of Kay Cannon's live-action Cinderella for example, which for some reason opts to disregard Ella's backstory and relationship with her father altogether.) 'Beautiful', too, could have been limited to Jamie's best friend Priti just singing words of love to his face, but swaying back and forth between past and present, framing Jamie as a young boy in relation to the person he's growing into now, gives more reason to believe in the words she's singing.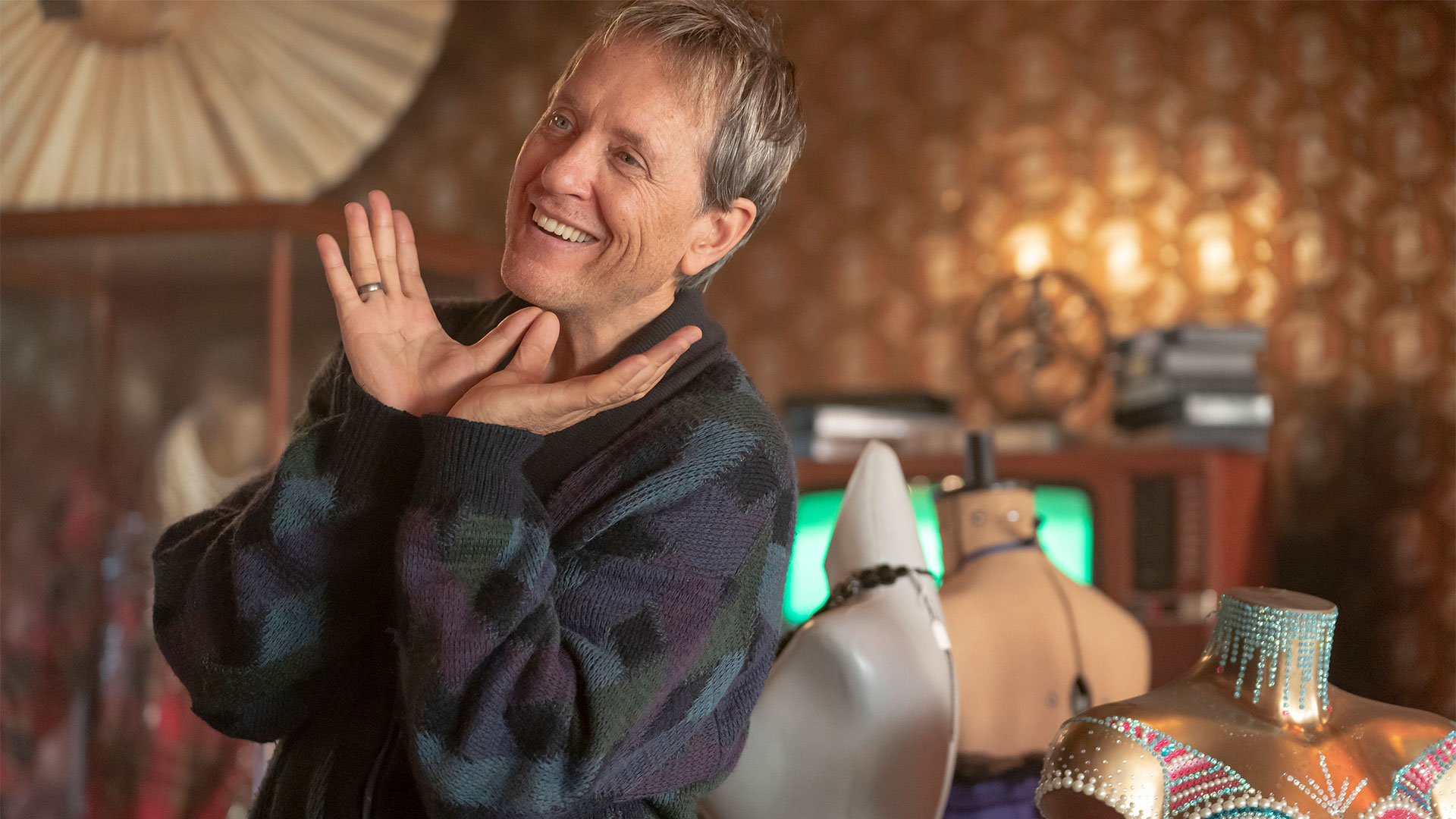 These words, too, come to life when working within a familiar framework: motifs, in cyclical music that return to the same refrains and melodies, offer greater catharsis than the music relying on variety to stimulate as many simultaneous senses as possible. Motifs provide a sense of comfort, safety even – when Priti and Jamie retool and return to the melodies of 'Out of the Darkness' long after the song first ends, the impact is like a stream of glorious, glittering sunlight.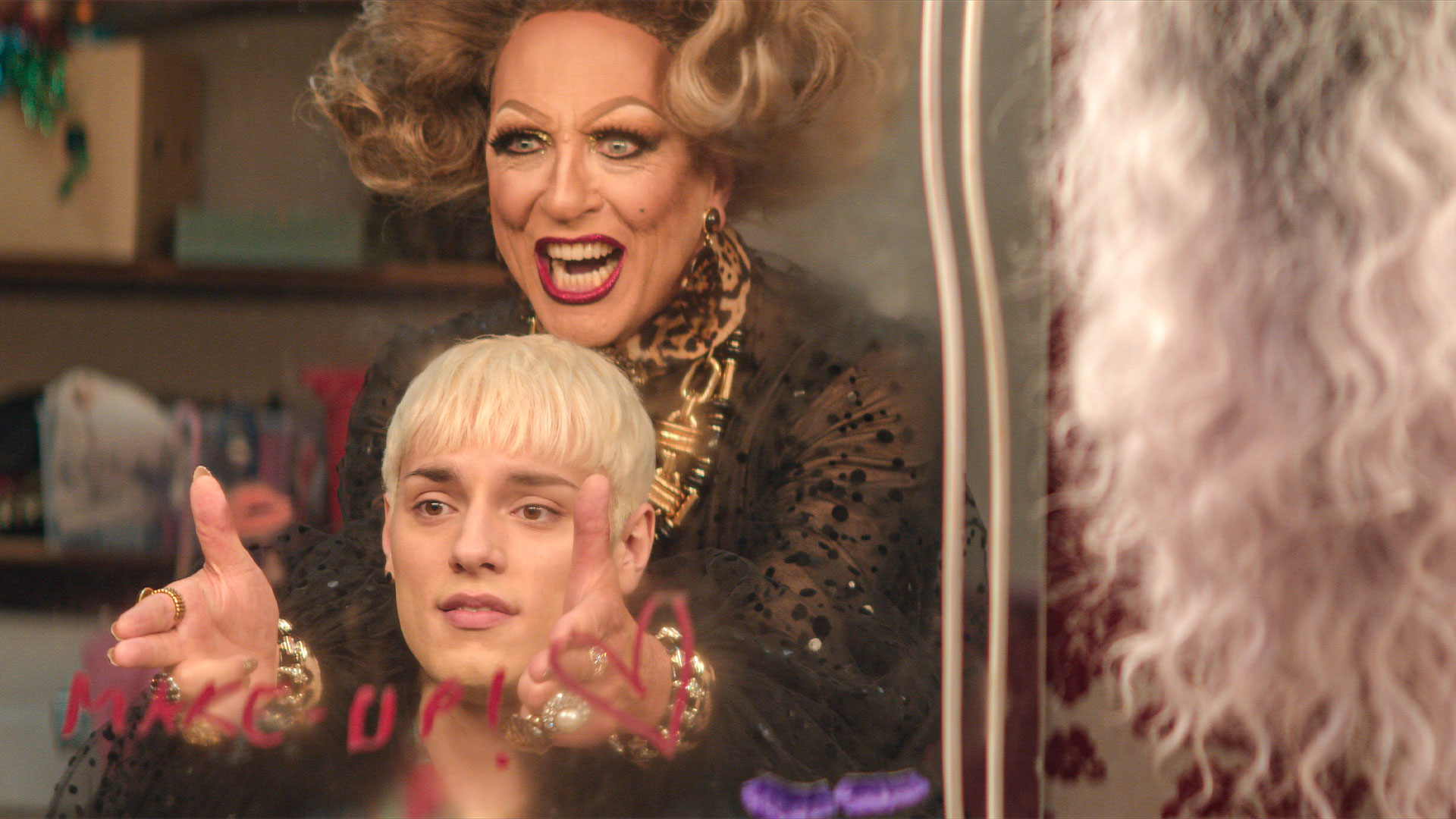 It is possible to take all of these ingredients – bravery, earnestness, nostalgia, familiarity and theatricality – and still fail to make a new movie musical with much original worth. Yet Everybody's Talking About Jamie knows exactly when too much is too much, when to let the music go loud and when to allow its stars – and audience – to exhale and enjoy the show. These moments in movie musicals are all too rare: hold onto the miraculous eccentricities of this exemplary film while it's still within reach. 
Watch Everybody's Talking about jamie in cinemas