Monogamy isn't for everyone, sometimes the bounds of matrimony are not enough to stop someone from pursuing another relationship. From partner swaps to crimes of passion, here we run down the most sizzling cinematic explorations of adultery.

Both Sides of the Blade (2022)
Claire Denis has previously grappled with infidelity in her 2001 feature Friday Night (2001), which also starred Vincent London. Here, he plays an ex-con who is happily married to a radio host played by Juliette Binoche, but when his old friend, and her old flame, re-enter their lives, their relationship becomes fraught with heightened emotions. Binoche impressively conveys the electricity of rekindled love, while Denis films mostly in claustrophobic close-up. As with much of her work, watching Both Sides of the Blade is an intense experience.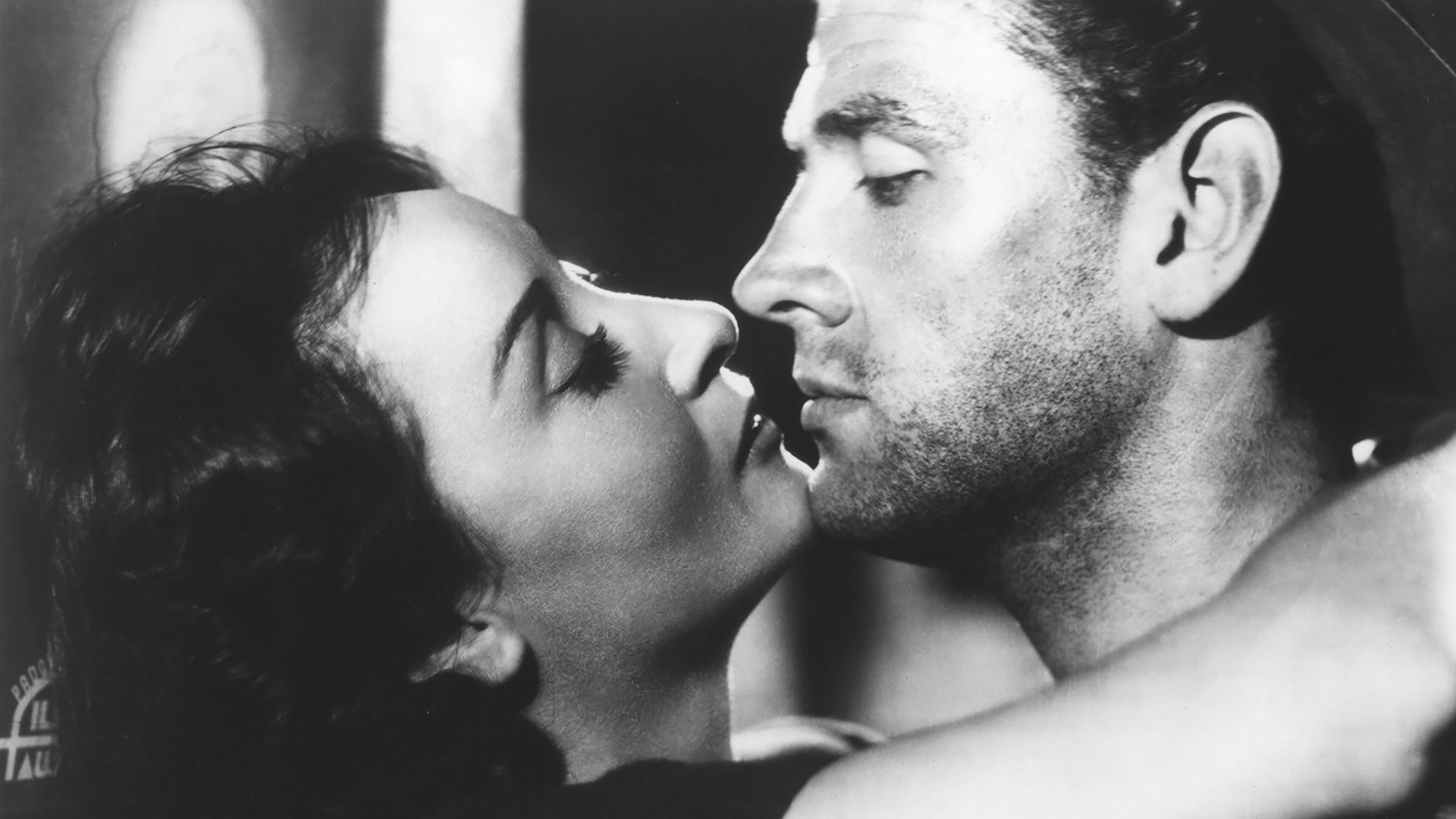 Ossessione (1943)
Visconti's extraordinarily accomplished directorial debut, an adaptation of James M. Cain's novel The Postman Always Rings Twice (later adapted in Hollywood, first in 1946 with Lana Turner and John Garfield, and later, in 1981, with Jack Nicholson and Jessica Lange), was an early example of Italian neorealism. It's a portrait of a marriage torn apart by the arrival of a stranger, an exotic presence who offers the wife an escape from the banality of everyday life. Visconti balances the sexual tension between the couple and the emotional violence of the ménage à trois with an unsentimental portrait of working-class Italian life.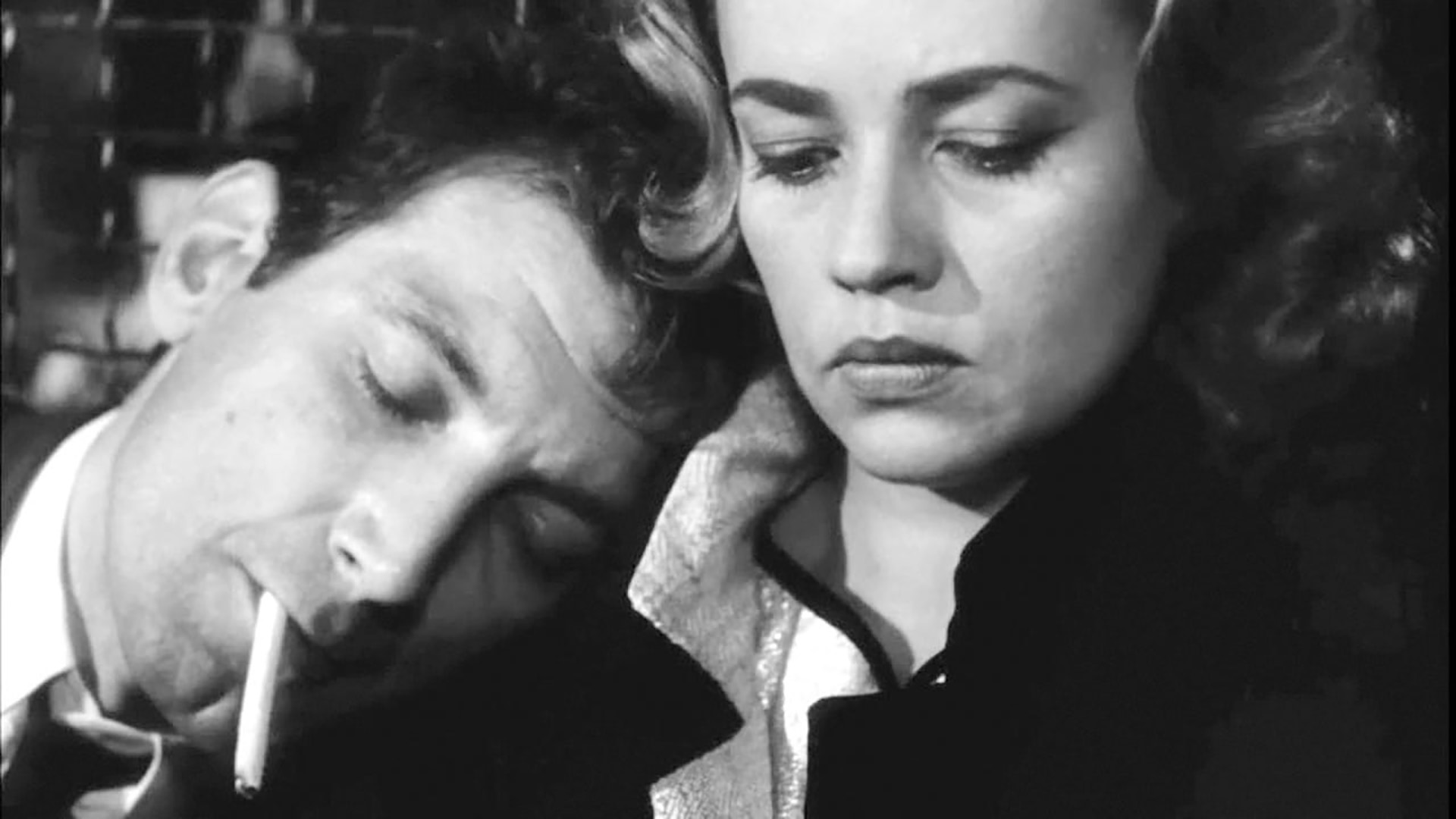 Lift to the Scaffold (1958)
Moodily scored by Miles Davis, Louis Malle's chamber thriller finds Jeanne Moreau's unhappy wife and her lover, played by Maurice Ronet, planning the murder of her industrialist husband. Everything has been worked out to perfection. And yet, from the opening sequence – an intimate close-up of Moreau's Florence talking on the phone to her lover – Malle's film is an impressive exercise in tension, and offers a taste of the style that was to emerge with the arrival of the French New Wave.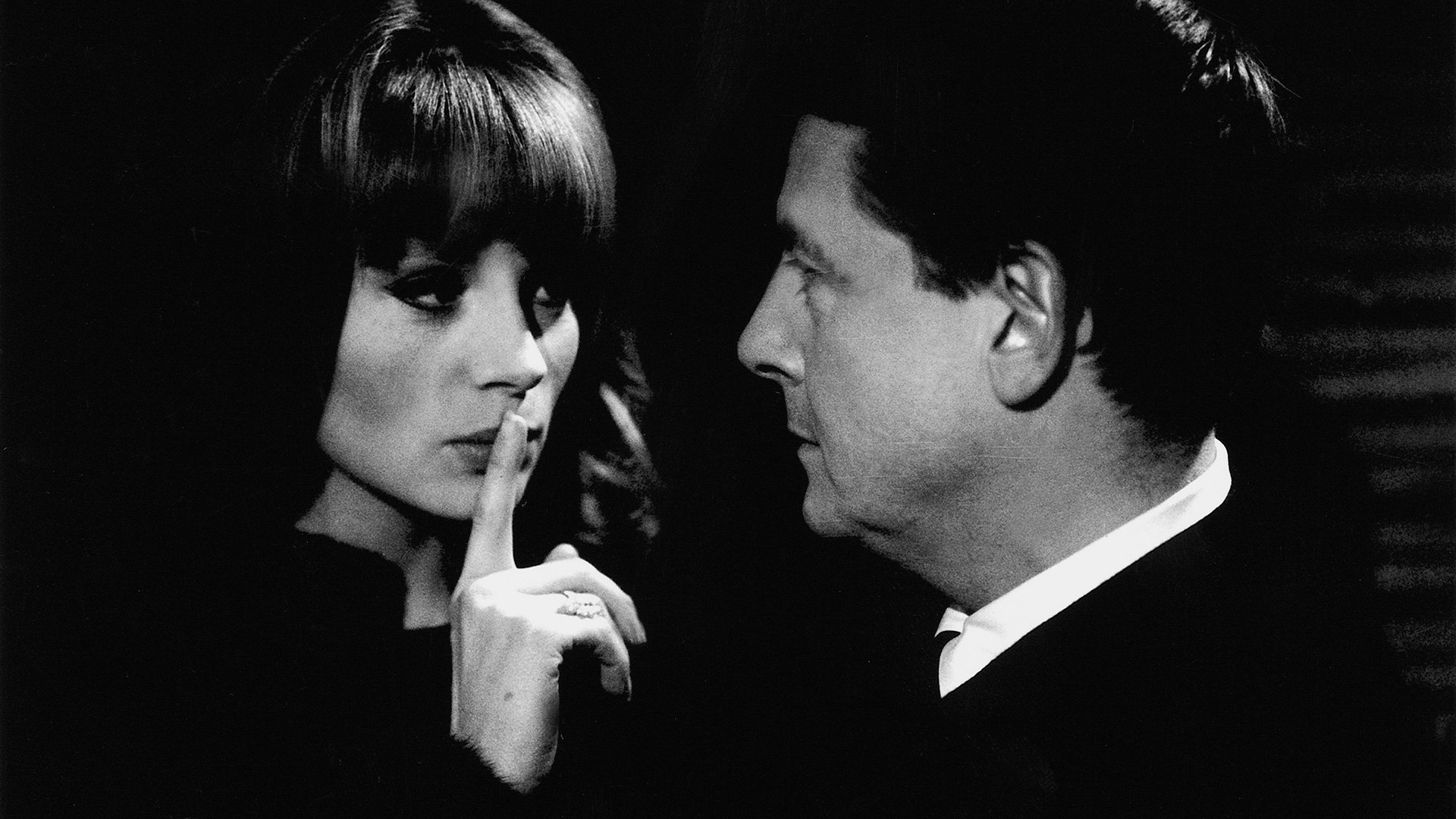 The Soft Skin (1964)
An acclaimed writer and academic is invited to Portugal to give a lecture. On the flight, he is distracted by an attendant. Soon after, they begin an affair, which his wife eventually discovers. François Truffaut's fourth feature was not popular with audiences, but its stature has grown over time. Even by the standards of Truffaut's playfulness, the film has a feel of the writer-director trying on different styles and genres to see how they fit, so the film runs the gamut from melodrama to Hitchcockian thriller. The result is uneven yet never less than compelling.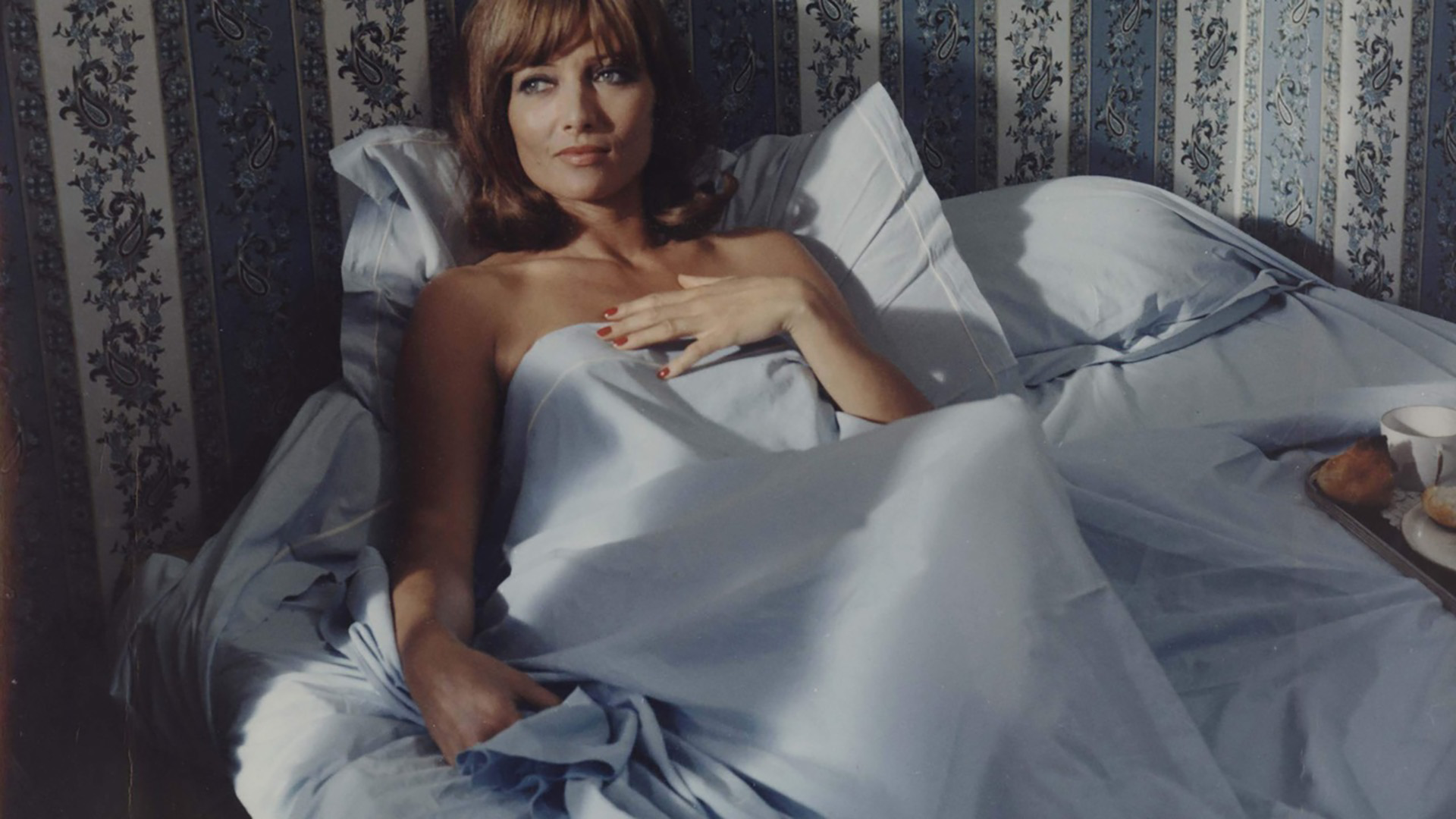 The Unfaithful Wife (1969)
A cop suspects his wife is having an affair. When he finds out the identity of her lover, he pays him a visit, hoping to talk calmly, perhaps even come to some sort of arrangement that will allow the three to continue their lives. But a sudden and violent bout of jealousy changes everything. Claude Chabrol was the master of the domestic thriller and his film is forensic in its examination of the darker emotions of human desire.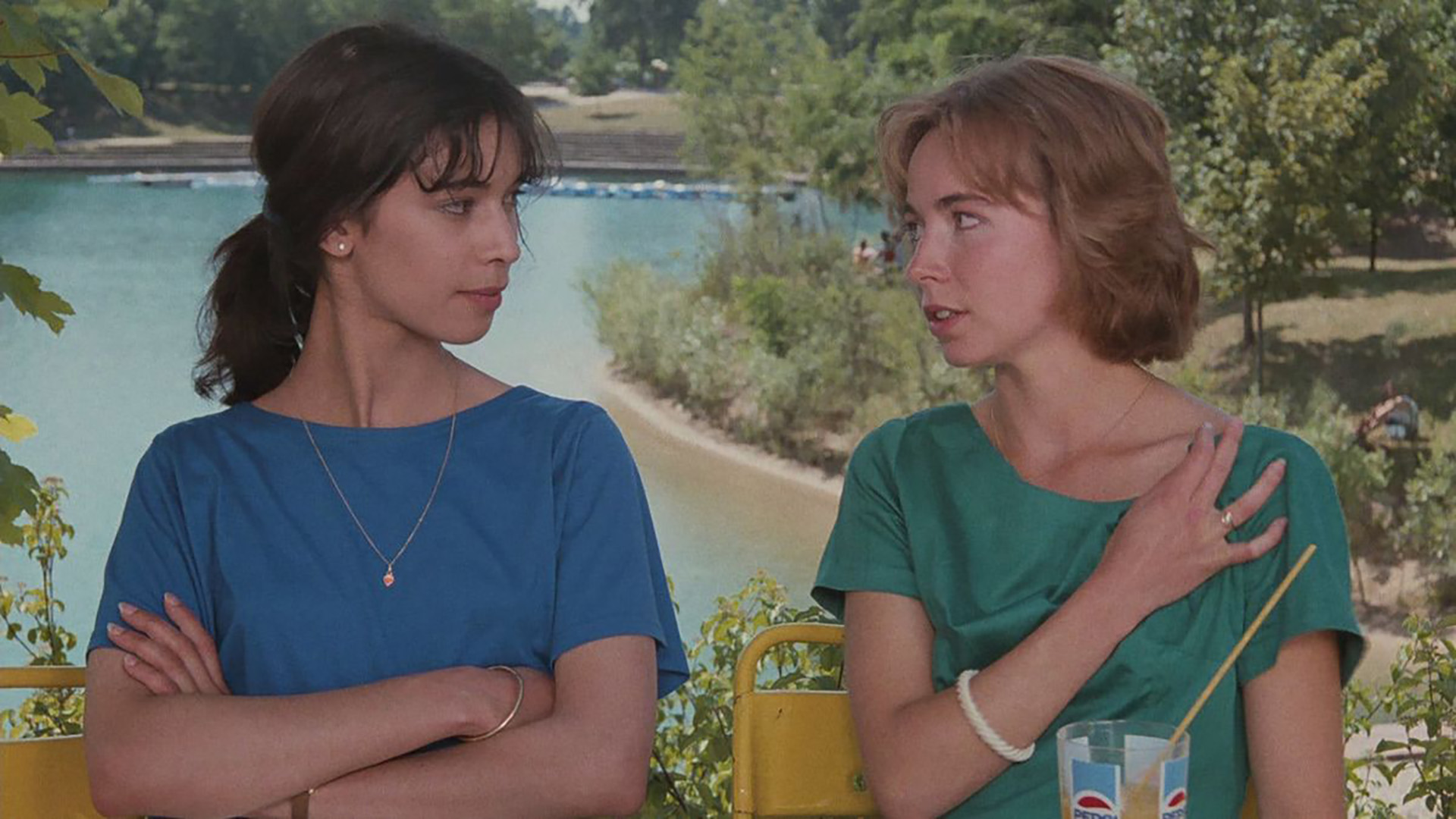 My Girlfriend's Boyfriend (1987)
The sixth film in Éric Rohmer's Comedies and Proverbs series is less a movie about infidelity as a high drama as it is a study of twenty-something relationships in a state of constant flux. (A scenario that Jacques Audiard also explored with his 2021 monochrome delight Paris, 13th District.) Unfolding in a new town outside Paris, it follows five individuals as their passions shift between each other. It's a witty, breezy portrait of young professionals exploring the burgeoning emotional territory of their lives.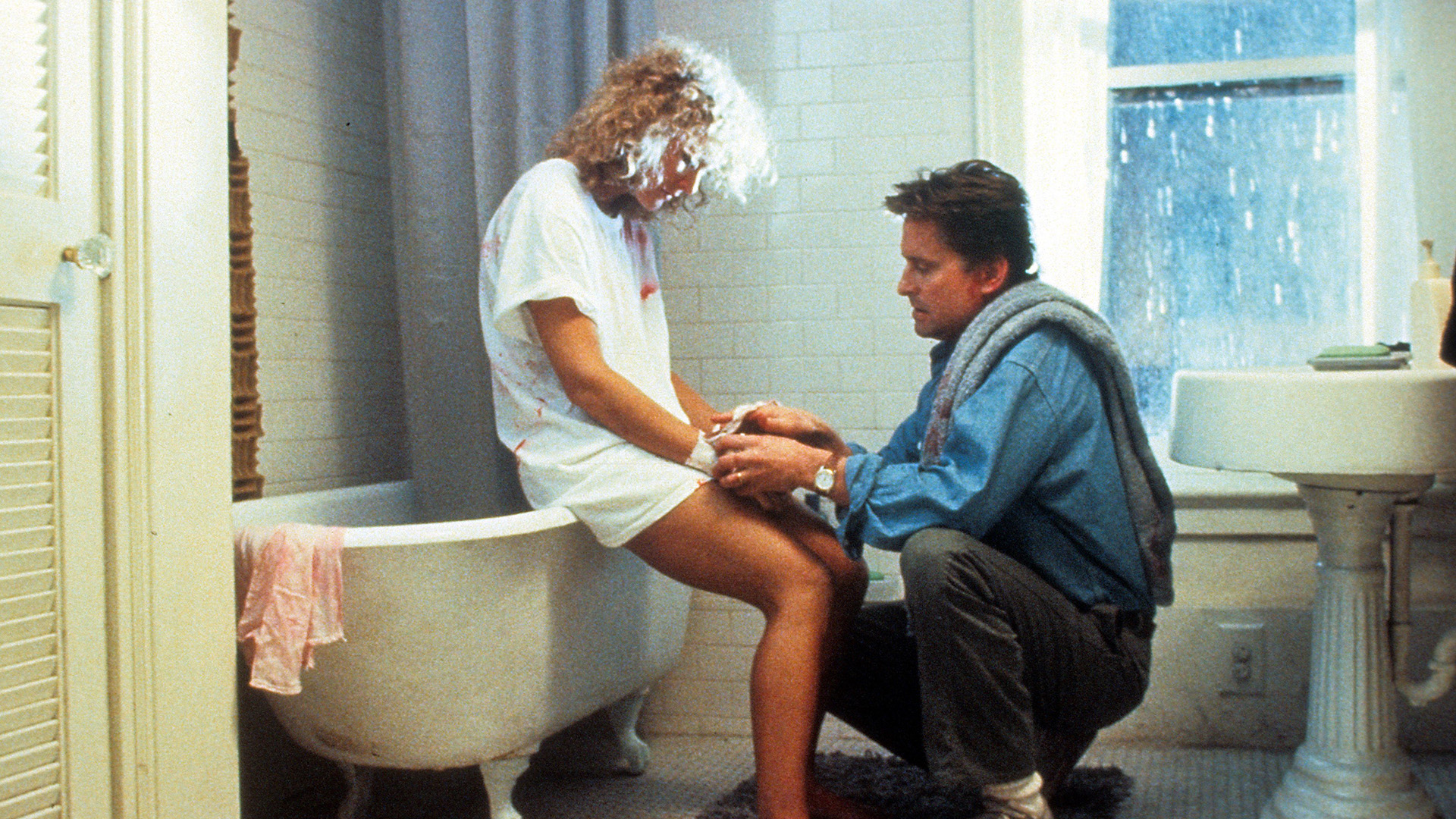 Fatal Attraction (1987)
A film that put paid to countless extramarital affairs, Fatal Attraction has come to be seen as one of the quintessential late-1980s Hollywood films. There is more gloss than substance here, but the story of a Manhattan lawyer who finds himself stalked by a psychotic lover ultimately succeeds because of the committed performances of Michael Douglas, Glenn Close and Anne Archer. Close, in particular, is impressive as the woman used as a distraction and then cast aside by Douglas' 'family man'. And thanks to one of the film's memorable scenes, the phrase 'bunny boiler' entered our lexicon.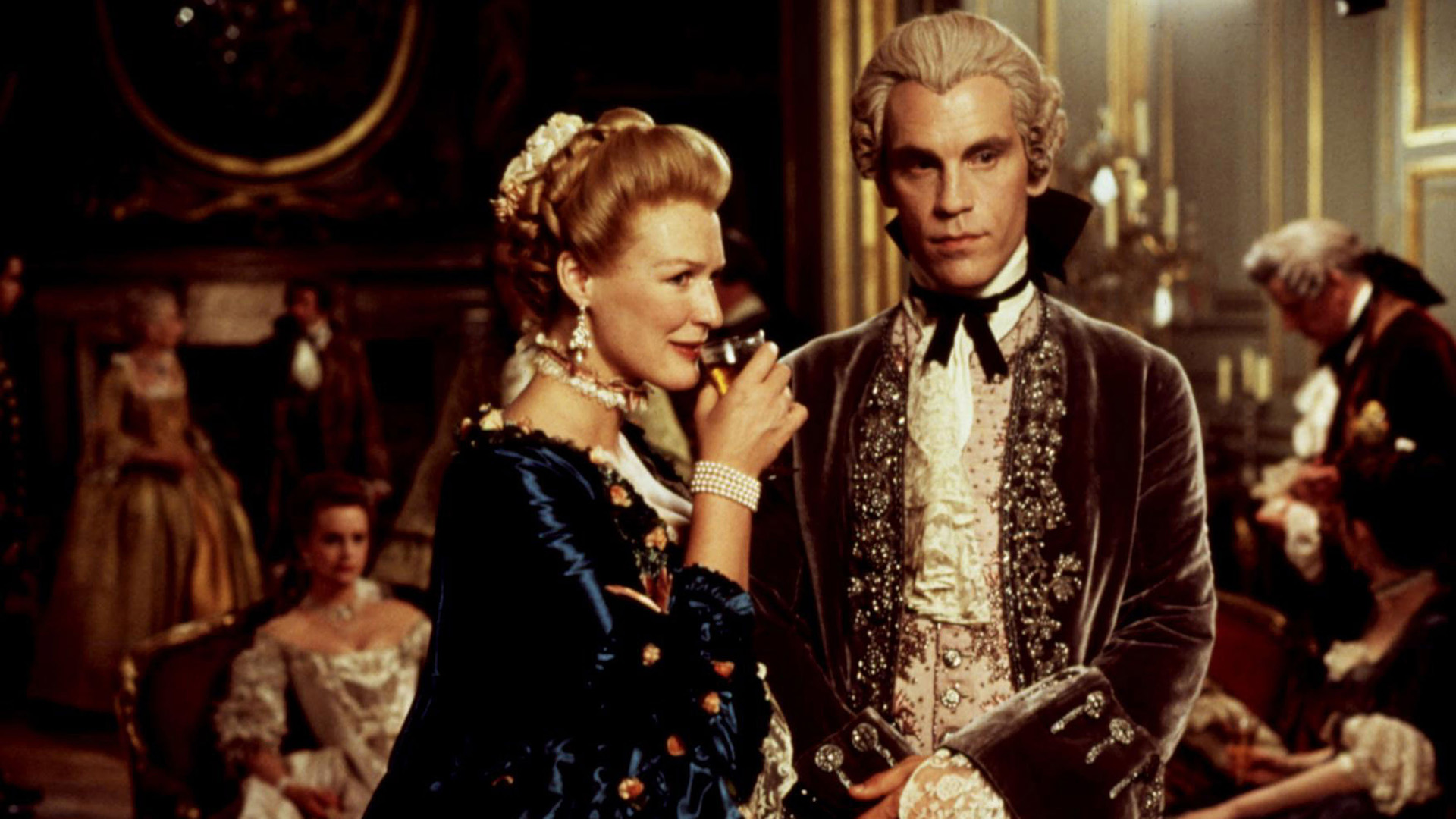 Dangerous Liaisons (1988)
This wasn't the first adaptation of Pierre Choderlos de Laclos' 1782 epistolary novel, but it is the sexiest. Glenn Close is the scheming Marquise Isabelle de Merteuil. John Malkovich is loucheness personified as Vicomte Sébastien de Valmont. Uma Thurman and Keanu Reeves are the young pawns. And Michelle Pfeiffer is the pious and engaged Madame Marie de Tourvel, whose honour Merteuil and Valmont stake a wager upon. It's a lustrous period drama shot through with contemporary mores, adding a frisson to the already heightened drama.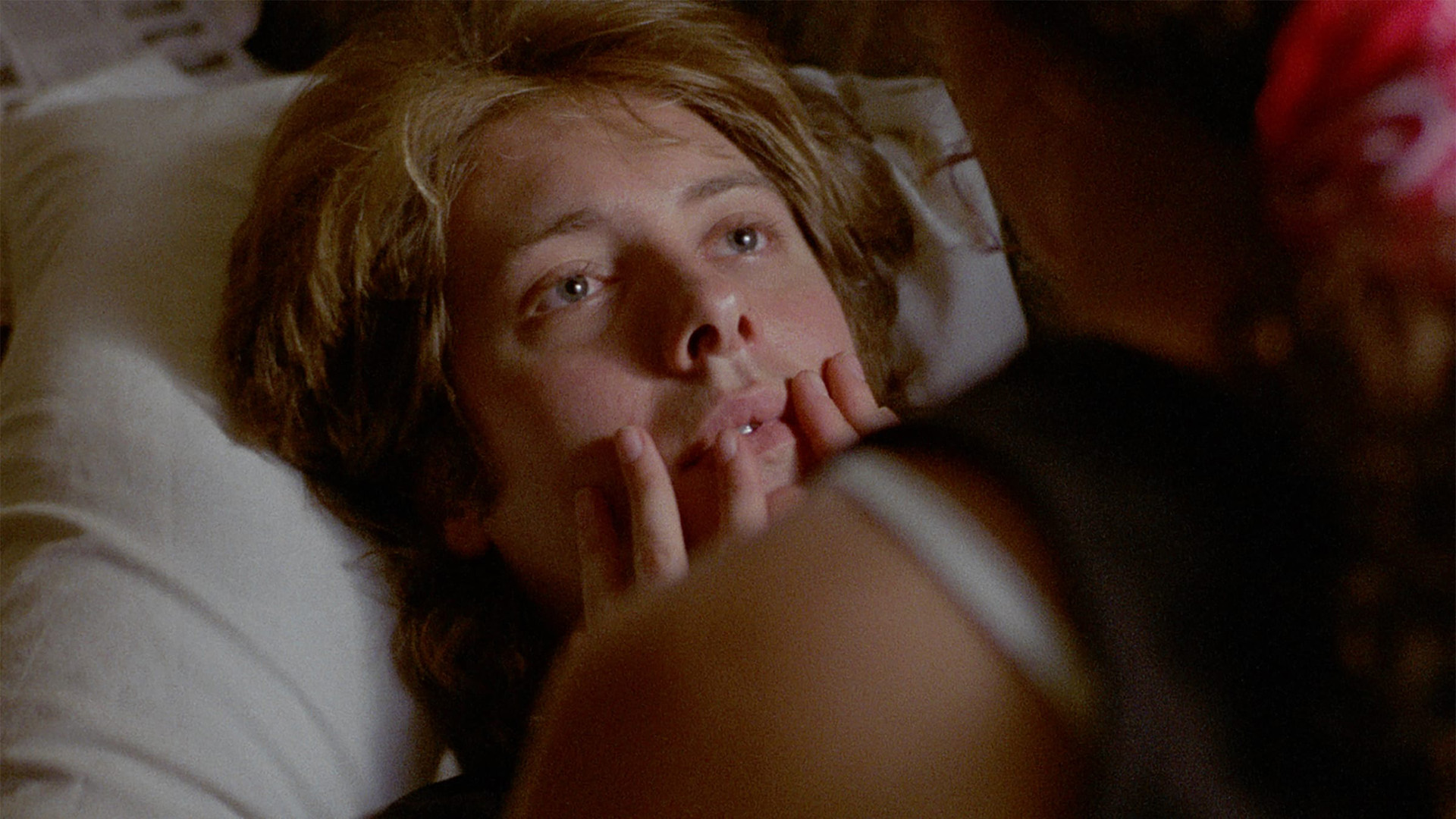 Sex, Lies and Videotape (1989)
Steven Soderbergh's Cannes-winning debut became the standard bearer for a new generation of independent US filmmakers. A four-hander, it charts the domestic disturbance that follows the arrival of Graham (James Spader) at the house of his old friend John (Peter Gallagher), a lawyer who is married to Ann (Andie MacDowell) and who happens to be having an affair with her sister Cynthia (Laura San Giacomo). Graham has issues with intimacy, preferring to record women talking about their deepest desires on camera and replaying the interviews later to get himself off. His presence soon destroys the calm of the others' seemingly ordered lives. Soderbergh's film is a riposte to the grandstanding films of the 1980s, replacing notions of security with seeds of doubt.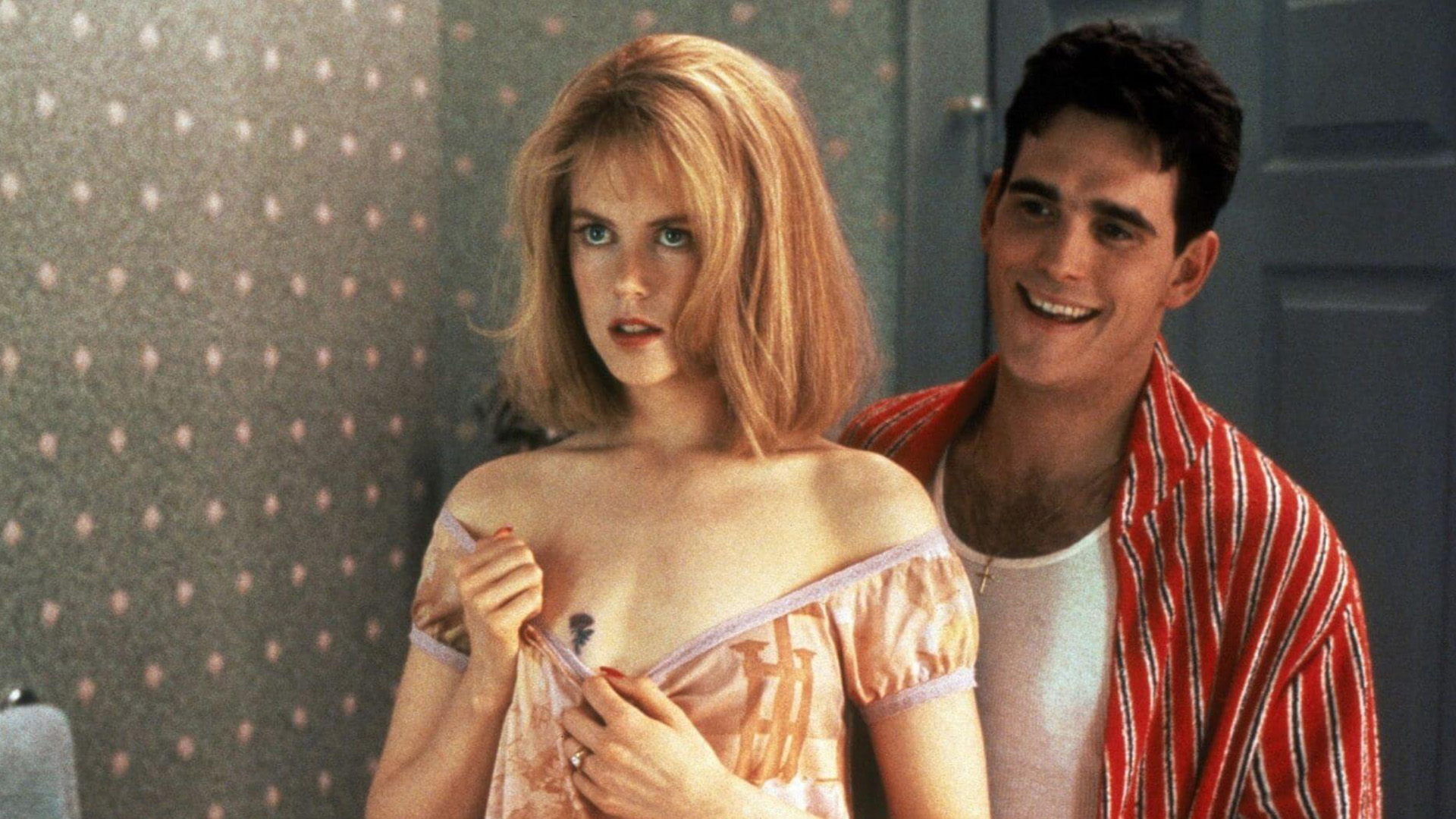 To Die For (1991)
In one of her finest roles, Nicole Kidman plays Suzanne Stone, a social climber who marries for stability, but soon comes to regret her decision. As she gains fame as a local TV weather forecaster, and her husband Larry (Matt Dillon) puts pressure on her to give up work and start a family – a future that conflicts with her growing ambitions – Suzanne plays on young dropout Jimmy's (Joaquin Phoenix) attraction to her to plan Larry's murder. Gus van Sant's pitch-black satire is perfectly cast, right down to filmmaker David Cronenberg's cameo. And Buck Henry's screenplay is a dark delight.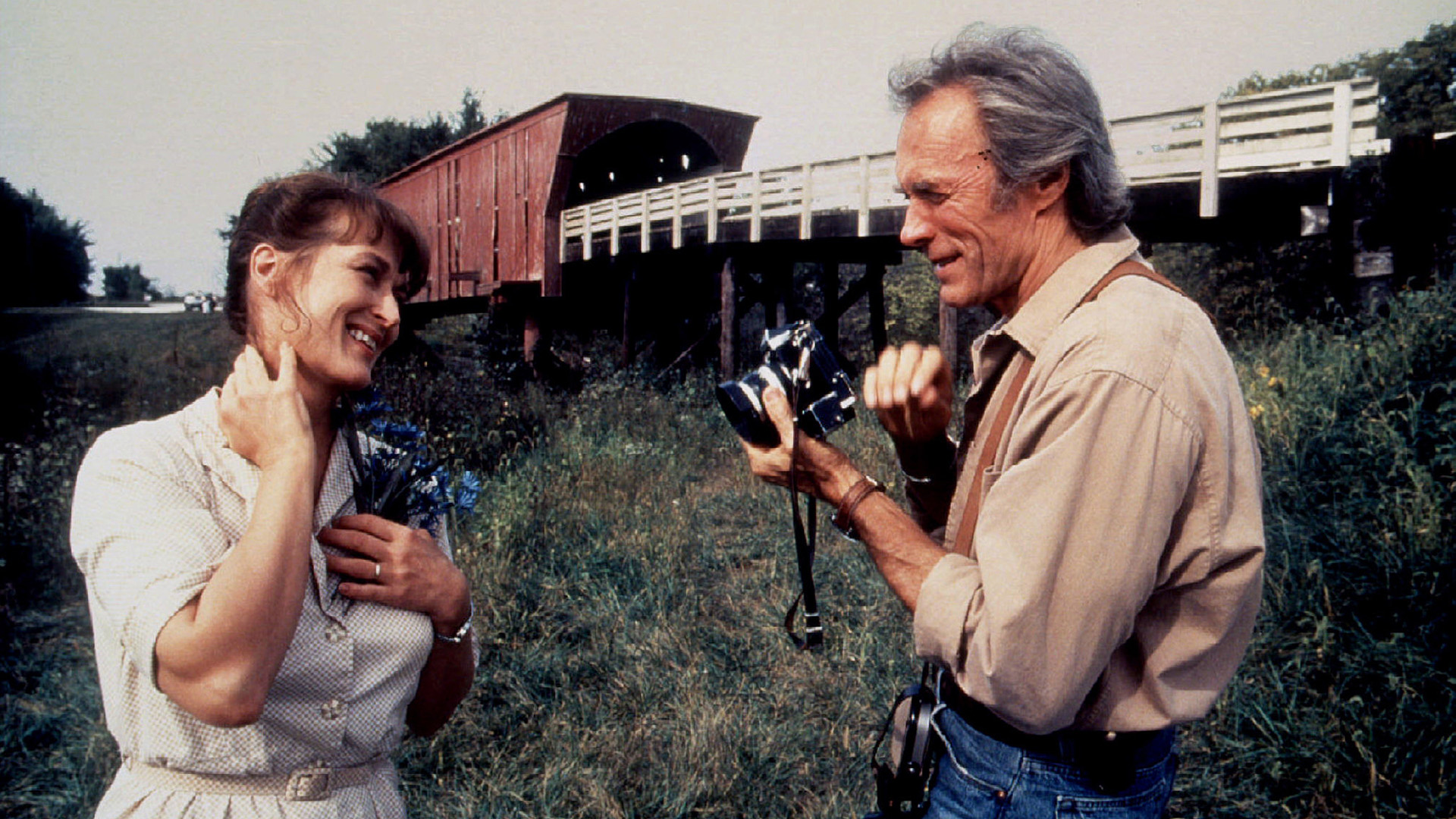 The Bridges of Madison County (1996)
Upon her death, Francesca's adult son and daughter discover a trove of notebooks that reveal the love of their mother's life was not their father, but a photographer, Robert Kinkaid, who visited Iowa in 1965. The film then returns to that era, with Meryl Streep and Clint Eastwood playing the lovers. One of Eastwood's most atypical films and far superior to the schmaltzy novel upon which it was adapted, The Bridges of Madison County is a sublime portrait of a woman finding momentary happiness in a life sorely lacking in passion.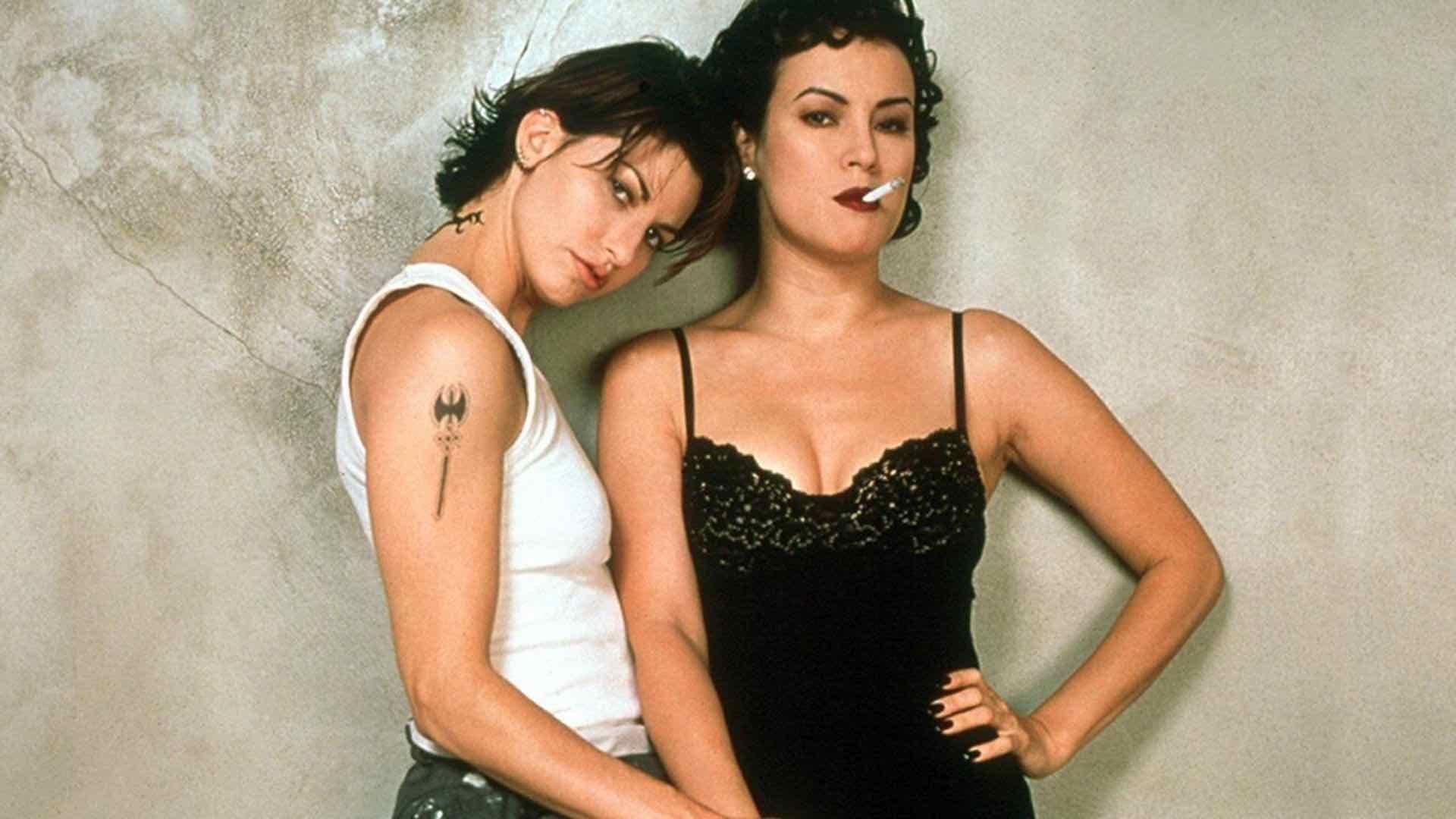 Bound (1996)
Before The Matrix series, the Waschowskis turned in this crazily sexed-up thriller about Gina Gershon's ex-con who begins an affair with Jennifer Tilly's Violet, the girlfriend of violent gangster (Joe Pantoliano). Together, they hatch a plan to rip him off, but who is really being conned? Smart, sassy and played on a knife-edge, Bound is one of the best neo-noirs of the 1990s.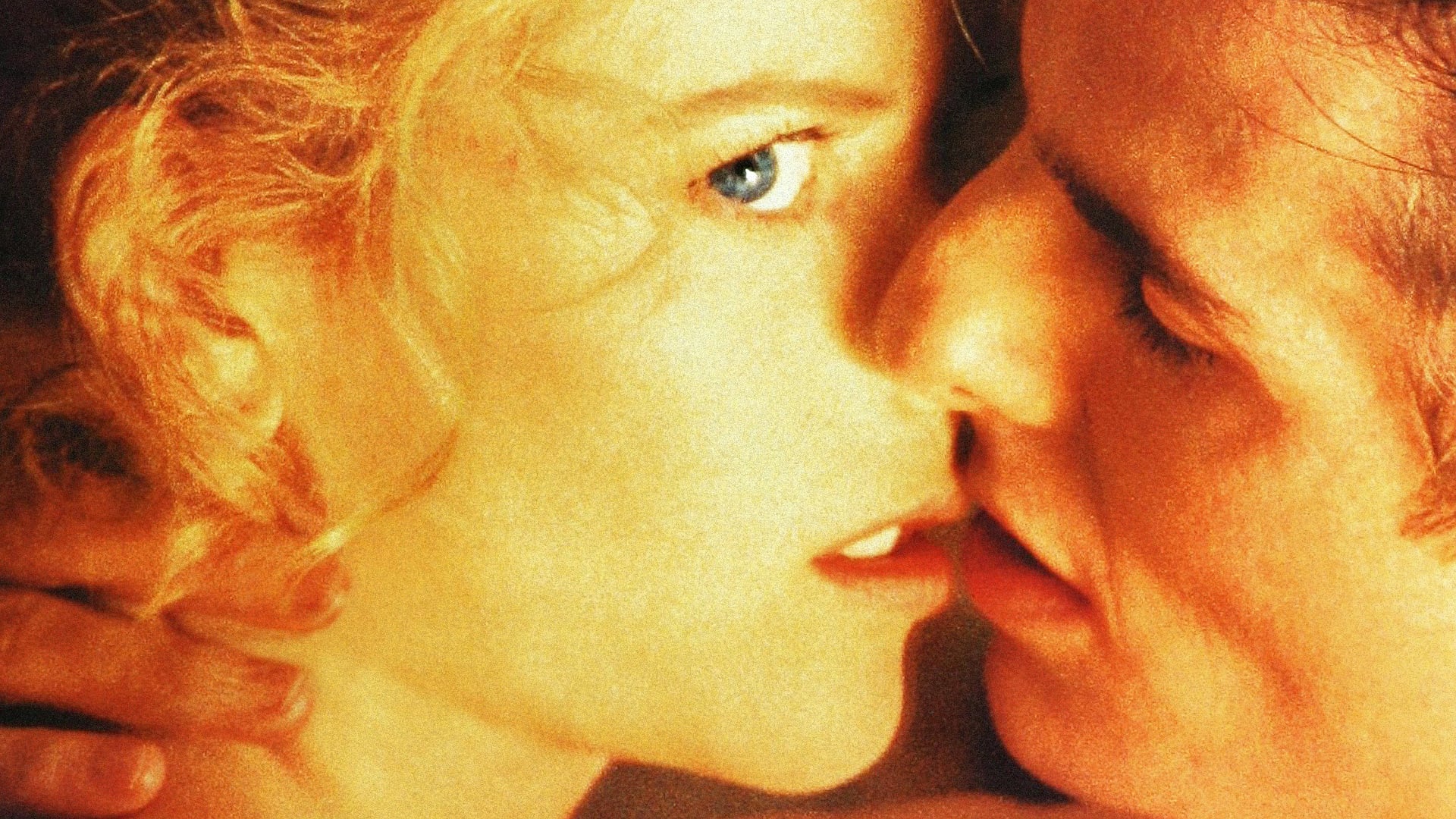 Eyes Wide Shut (1999)
Stanley Kubrick's final film still divides audiences, over two decades since its release. It doesn't so much deal with an actual act of infidelity, but the jealousy felt by Tom Cruise's Bill when his wife Alice (Nicole Kidman) tells him of an encounter that almost resulted in an affair. The film then follows Bill over the course of one eventful night. Beautifully shot, with moments that compel, Kubrick's film is arguably a little too detached for its own good.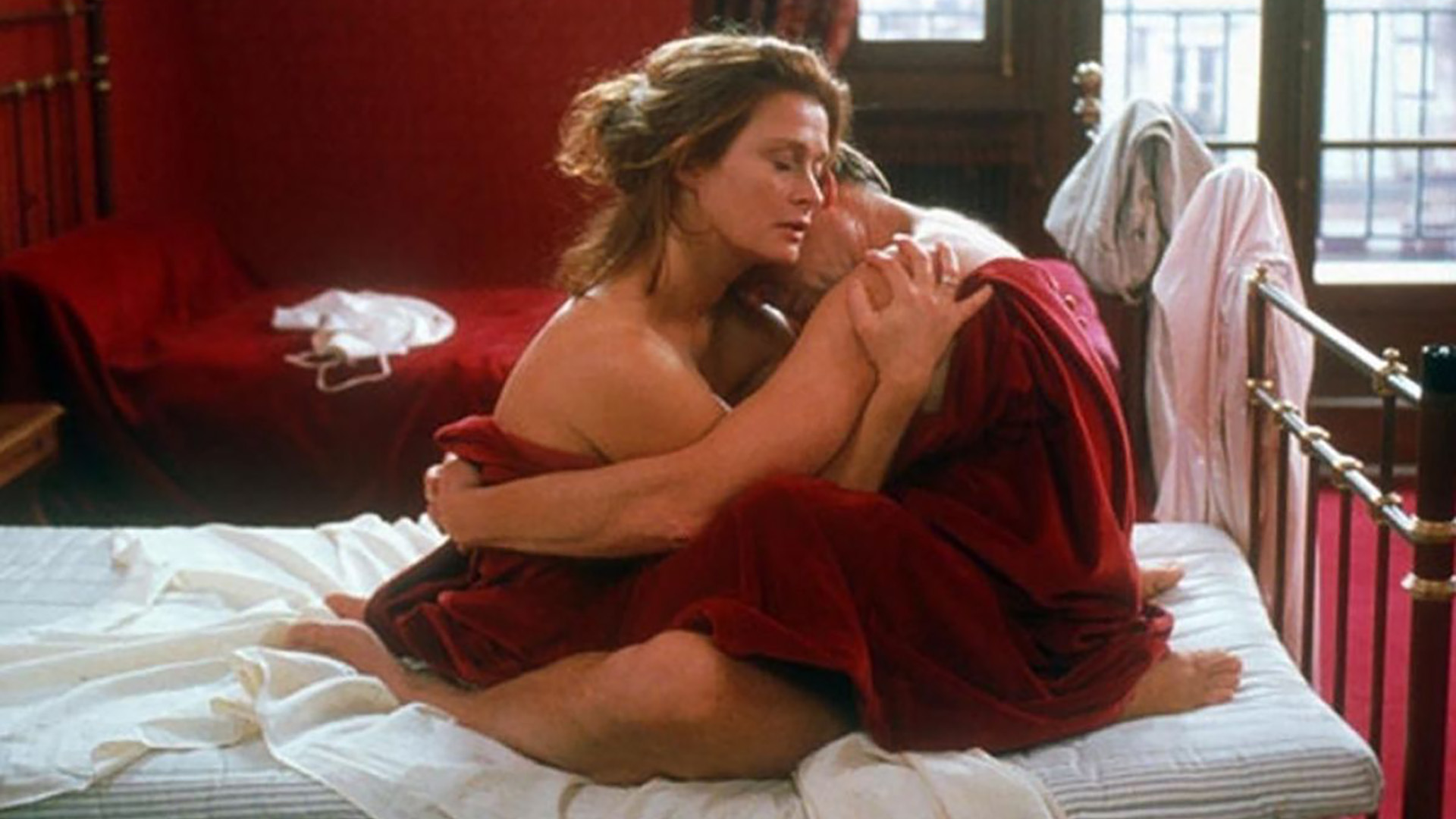 Faithless (2000)
A man conjures up a former lover in a remote cottage to look back on an affair that destroyed a marriage and ultimately became too toxic to continue. Ingmar Bergman's script derives from an experience in his own life. Liv Ullmann, one of Bergman's regular on-screen collaborators, shifts the action between present and past, as the ex-lovers deconstruct the events that led to tragedy in order to comprehend what went wrong. It's a powerful portrait of infidelity that ranks alongside Bergman's own films dealing with the breakdown of a personal relationship, most notably Scenes From a Marriage (1973).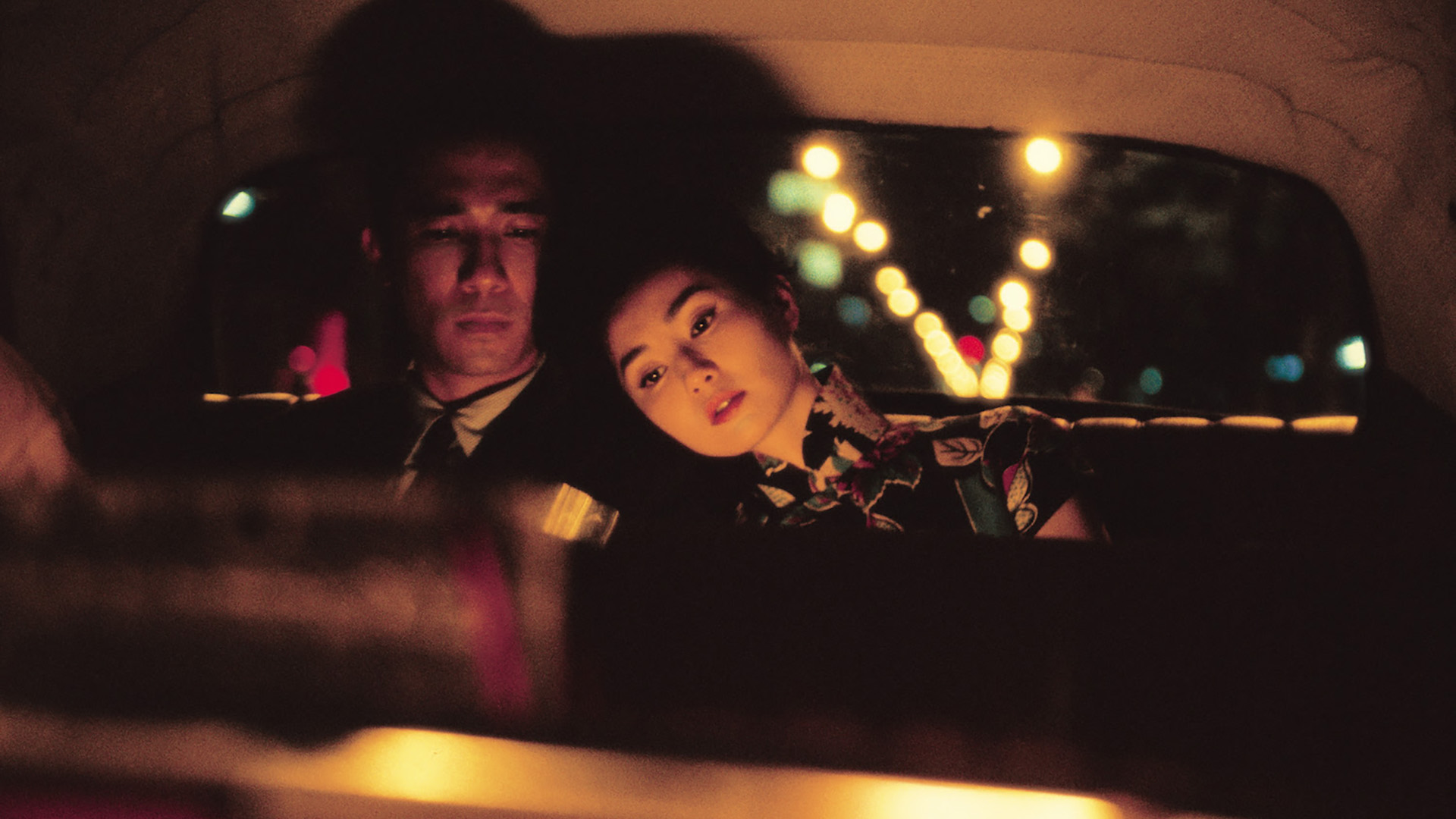 In the Mood For Love (2000)
Affairs of the heart have dominated most of Wong Kar-wai's films, but none quite so rhapsodically as this vehicle for one of cinema's most beautiful pairings: Maggie Cheung and Tony Leung. They play a wife and husband of separate couples, who simultaneously move into the same crowded Hong Kong apartment in 1962. The couples' encounters tend to happen over epic mah-jong games organised by their landlady. But over time, as they begin to suspect their respective spouses are having an affair, Cheung and Leung's characters meet separately and their shared angst gradually transforms into something else. Kar-wai's gorgeous film is less about what is said and more about brief, often unspoken, encounters between characters.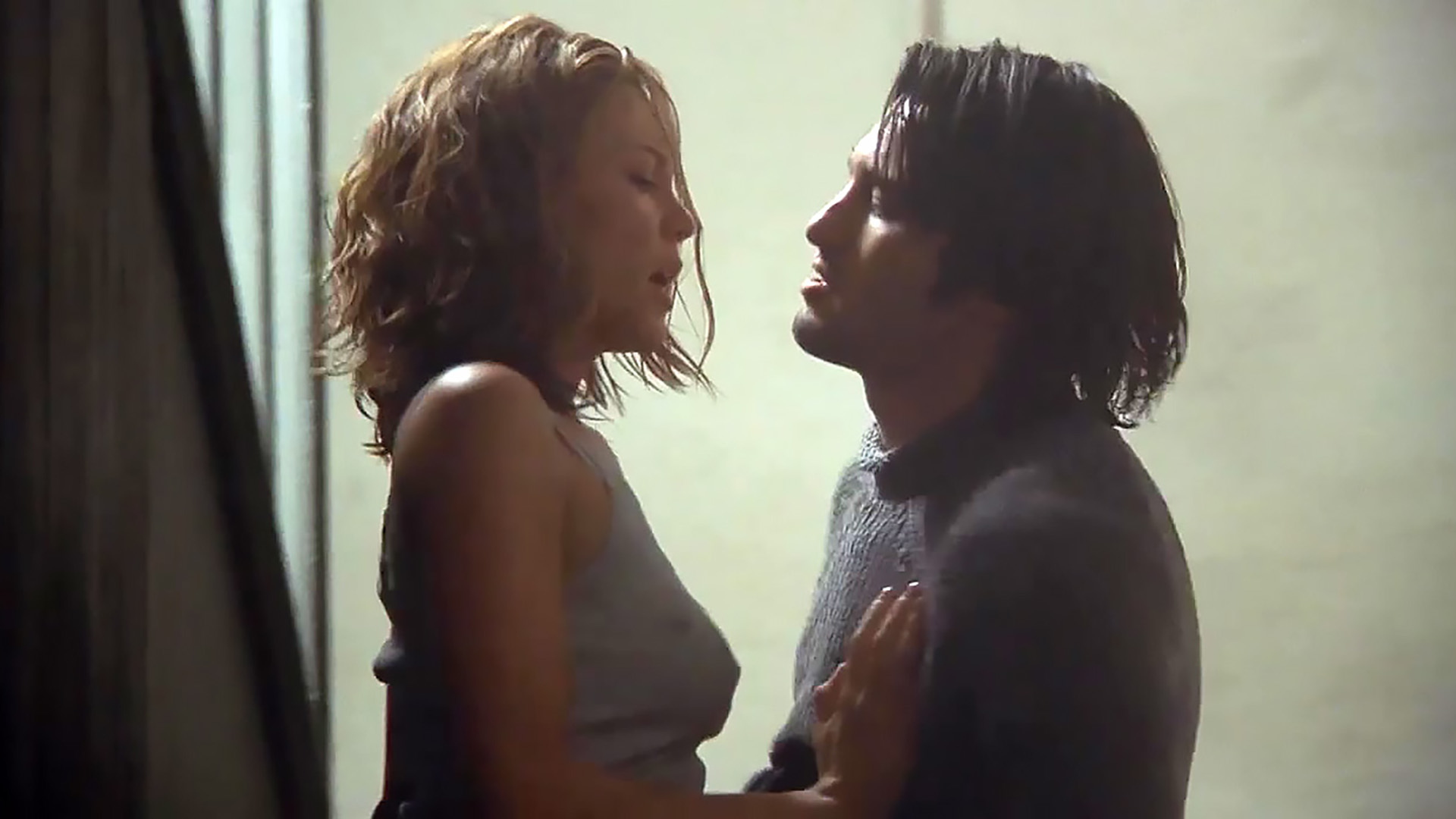 Unfaithful (2002)
After the bombast of Fatal Attraction and the laughable antics of his subsequent Indecent Proposal (1993), Adrian Lyne offered up a more sobering portrait of extramarital activities with this sobering drama. A loose adaptation of Chabrol's The Unfaithful Wife (1969), it finds Richard Gere's husband suspecting his wife is having an affair with Olivier Matinez's (admittedly hot) young Frenchman, only for an encounter between the men to go awry. Gere and Martinez impress, but the real draw is Diane Lane. In particular, the scene following her first sexual encounter with Martinez's Paul, on a subway, her face betraying a spectrum of emotions and feelings.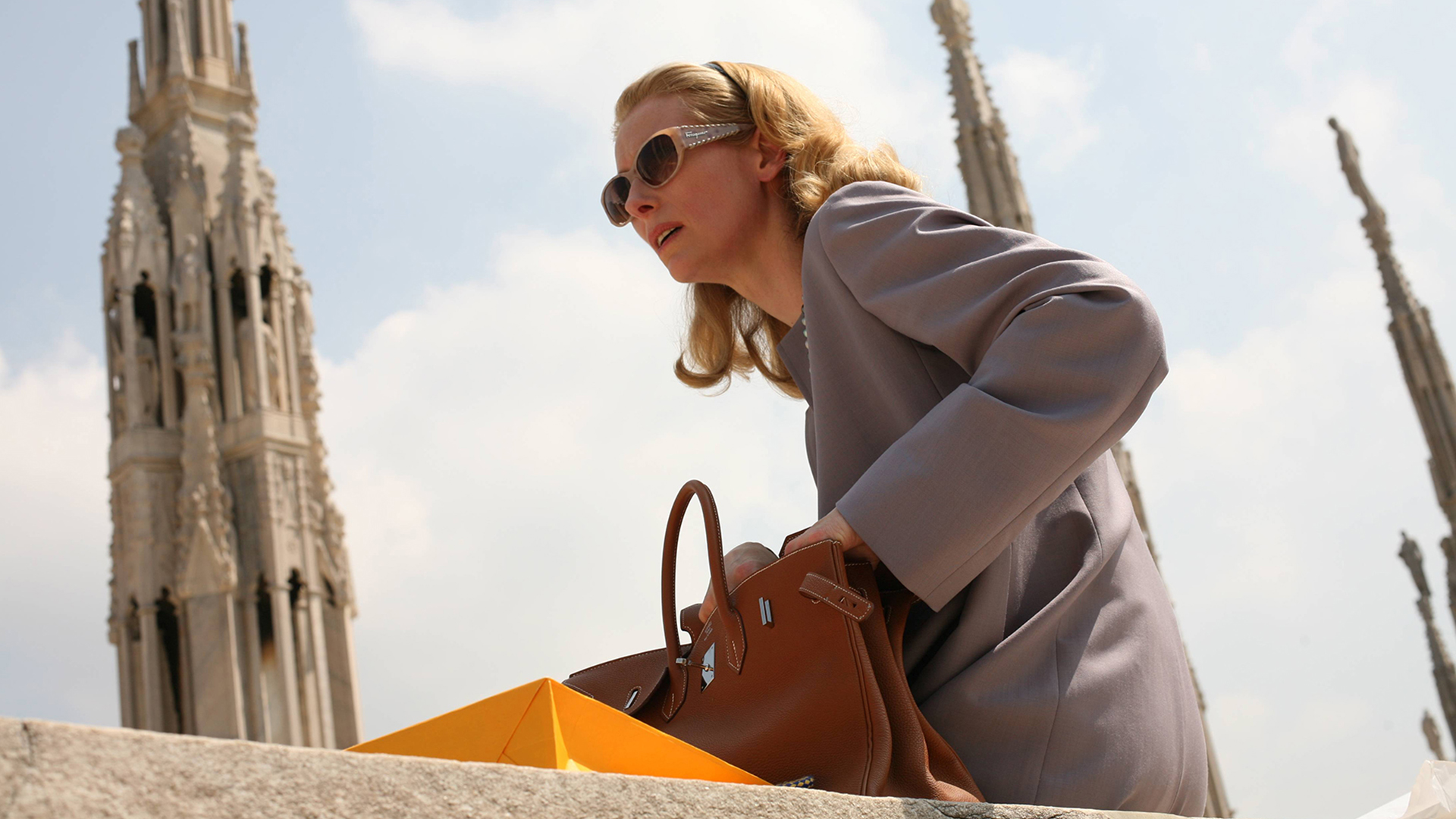 I Am Love (2009)
Tilda Swinton's Emma Recchi is the wife of a successful Milanese industrialist. She lives a life of excessive comfort yet finds her soul wanting. She seeks solace in the arms of Antonio (Edoardo Gabbriellini), the celebrated chef in one of the city's restaurants, but their affair threatens to destroy Emma's world. Luca Guadagnino's drama revels in its opulence, and in regular collaborator Swinton he finds his perfect protagonist. The most sensual moment in the film is not an intimate physical scene between Emma and Antonio, but one at his restaurant, as she relishes a prawn dish he has prepared for her.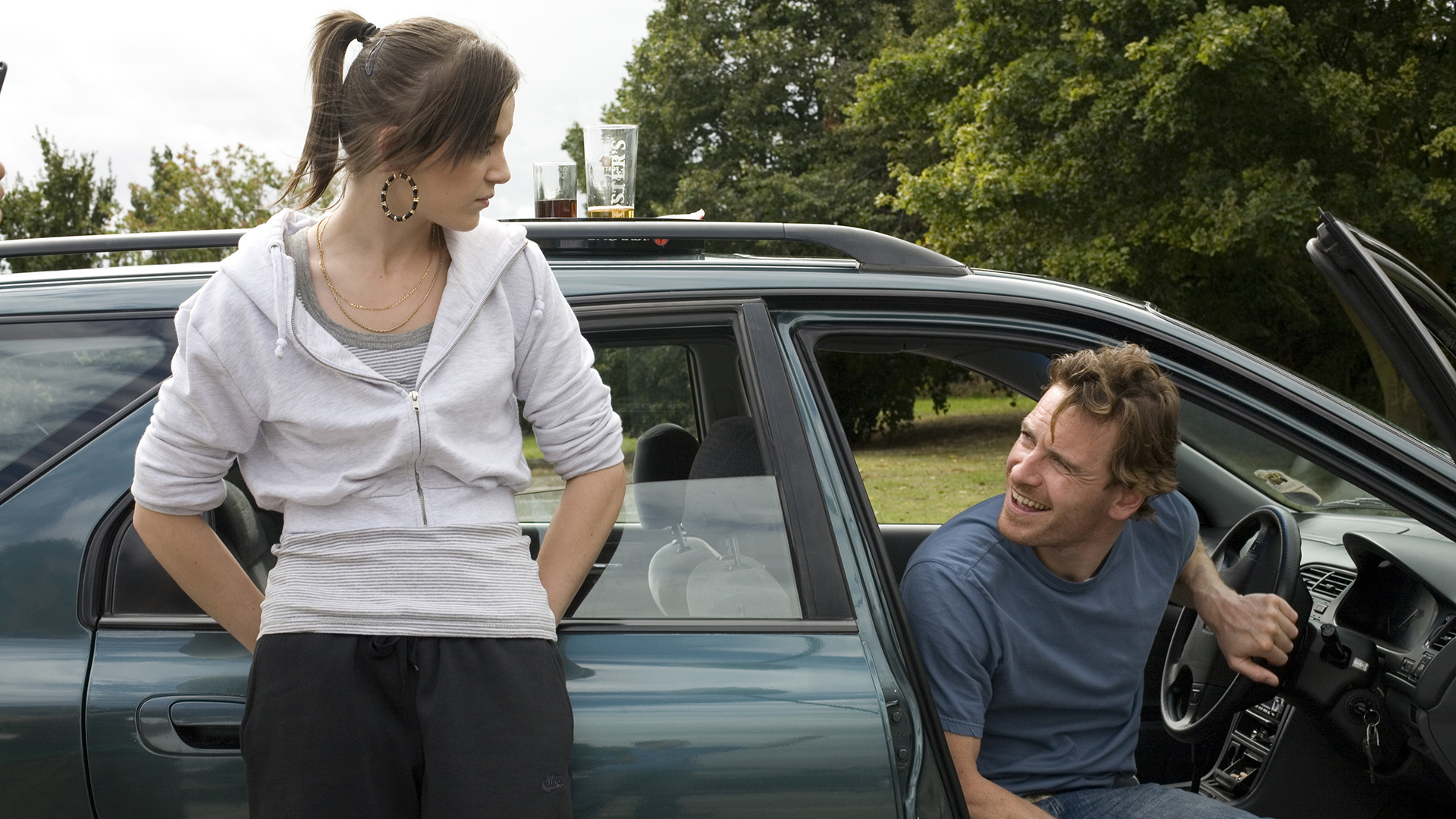 Fish Tank (2009)
Newcomer Katie Jarvis plays Mia, a young teen seduced by her mother's (Kierston Wareing) boyfriend (Michael Fassbender) who, it turns out, is already married. Andrea Arnold draws out a fantastic performance from Jarvis, portraying the world entirely from her perspective. And Fassbender is convincing as the creepy Connor, a spineless roach whose egotism manifests itself as a callous disregard for those he claims to care for.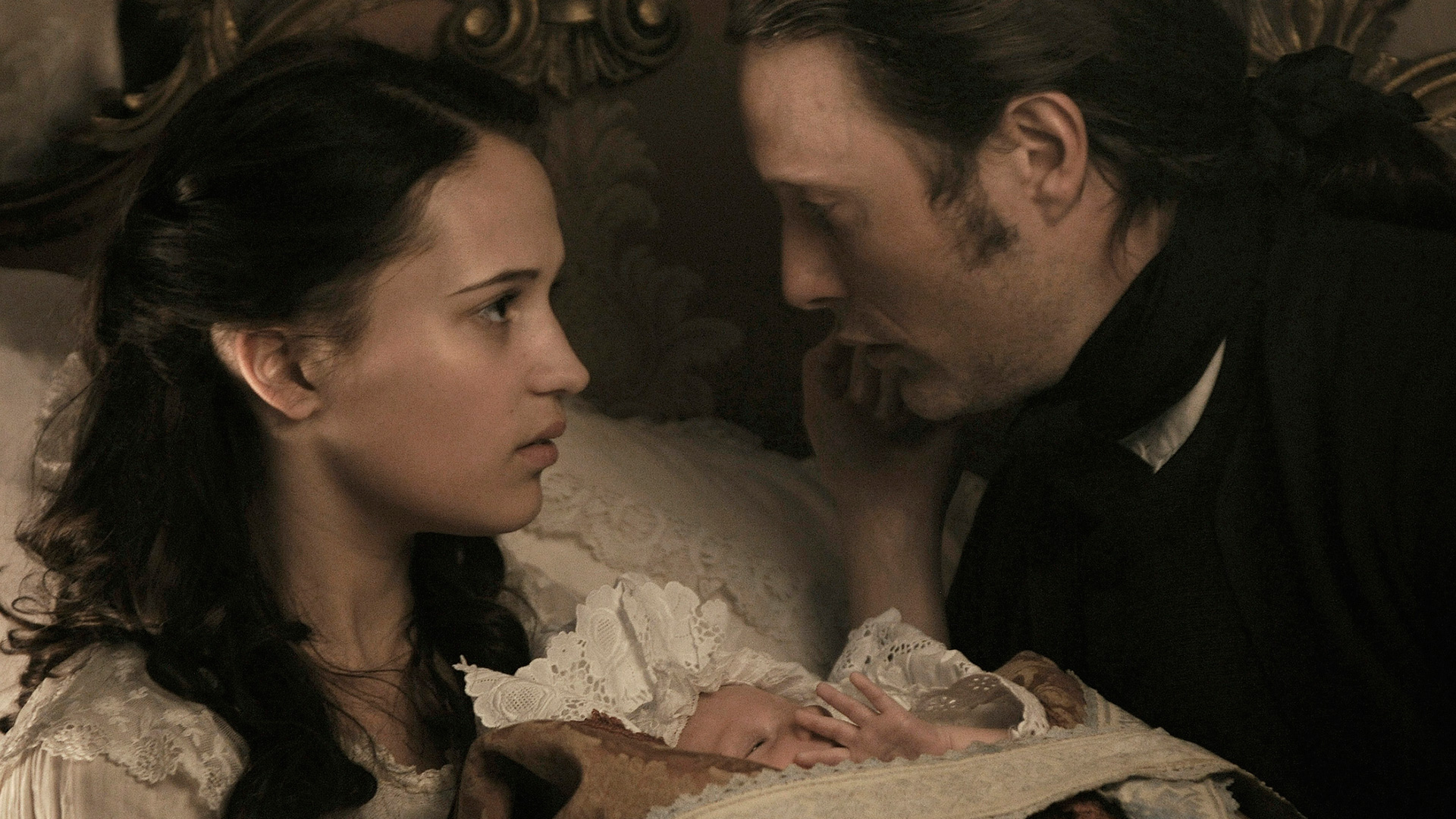 A Royal Affair (2012)
Nikolaj Arcel's film profits from the intelligence of his and Rasmus Heisterberg's screenplay and the charisma of the two leads, Mads Mikkelsen and breakthrough performer Alicia Vikander. It's loosely based on the affair that took place between Princess Caroline Matilda of England – who became the unhappy wife of Christian VII of Denmark – and German doctor Johann Friedrich Struensee, the King's personal physician. As much about the politics and society of the era as it is the relationship between the monarch, his wife and her lover, it's a sumptuous period drama.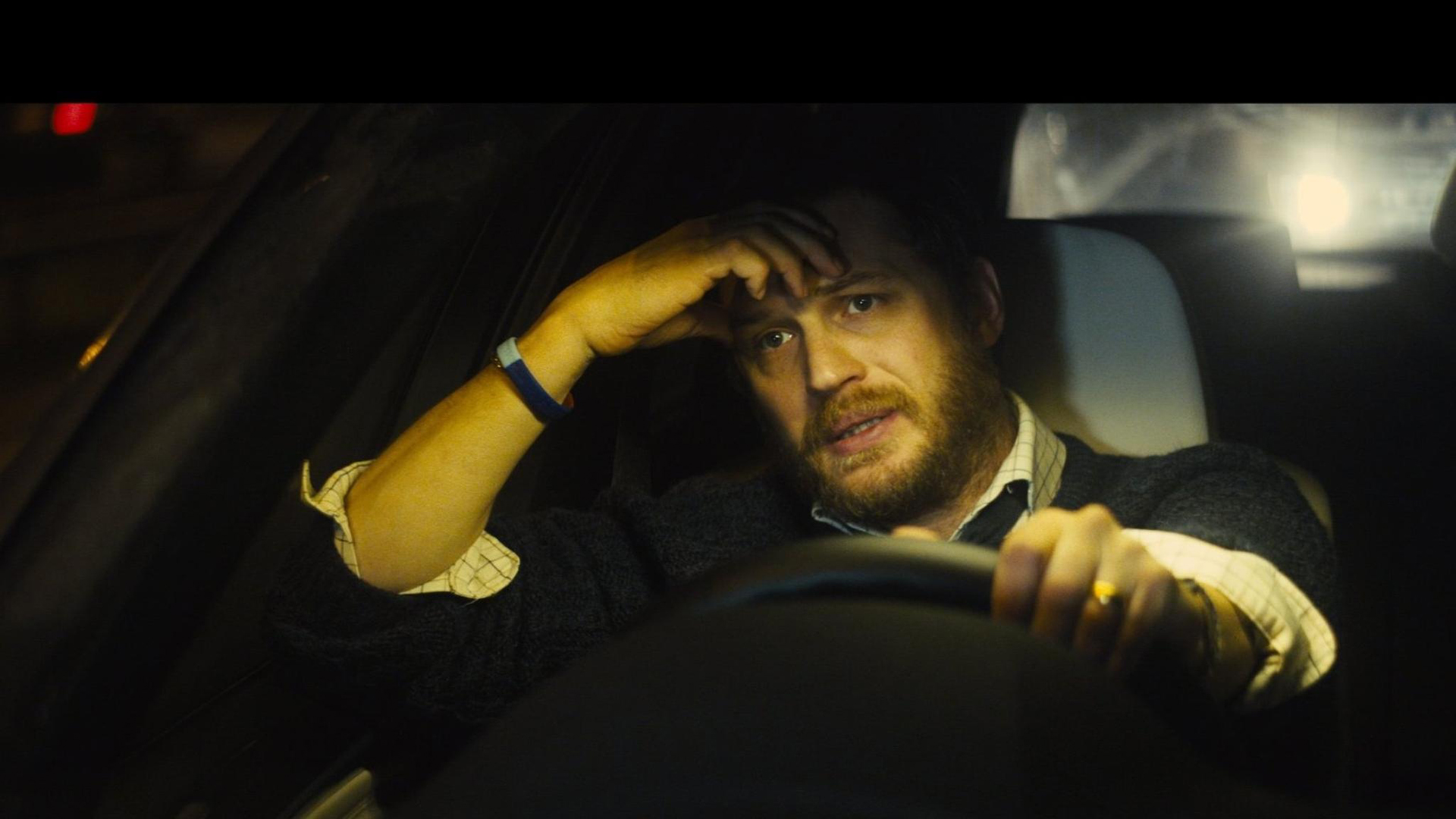 Locke (2013)
Ivan Locke (Tom Hardy) has left a building site on the eve of the largest commercial concrete pour in European history. As he travels down to London, it becomes clear that he is dealing with an urgent personal issue, taking calls from his wife Katrina (Ruth Wilson) and Bethan (Olivia Colman), the woman he had a fling with. Steven Knight's camera never leaves the car Ivan is driving, creating a physically and emotionally claustrophobic environment. It's an impressive chamber drama with Hardy giving one of his most nuanced performances. It's also a fascinating introduction to the world of cement mixing.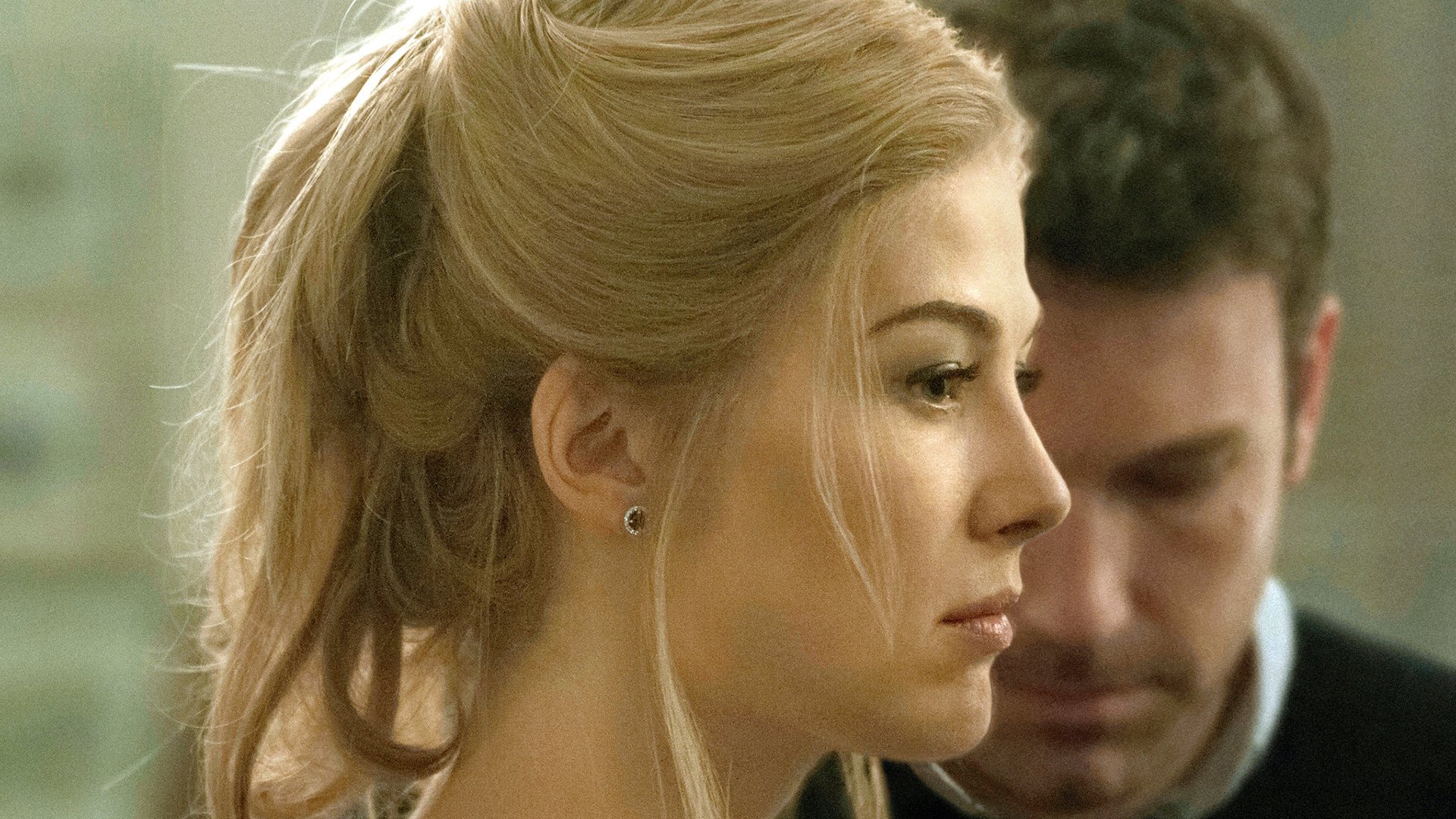 Gone Girl (2014)
Based on Gillian Flynn's runaway bestseller, which she adapted, Gone Girl is perfect material for David Fincher, allowing him to revel in a world of moral ambiguity, as the narrative unpacks the relationship between adulterous Nick (Ben Affleck) and Amy (Rosamund Pike), who has gone missing. The book alternated between the two characters' perspectives and Fincher's film employs this device to constantly second-guess the audience. Affleck highlights his skill in portraying ambivalent characters, but the film is stolen by Pike, who is chameleon-like in capturing Amy's many faces. Her 'cool girl' speech is one for the ages.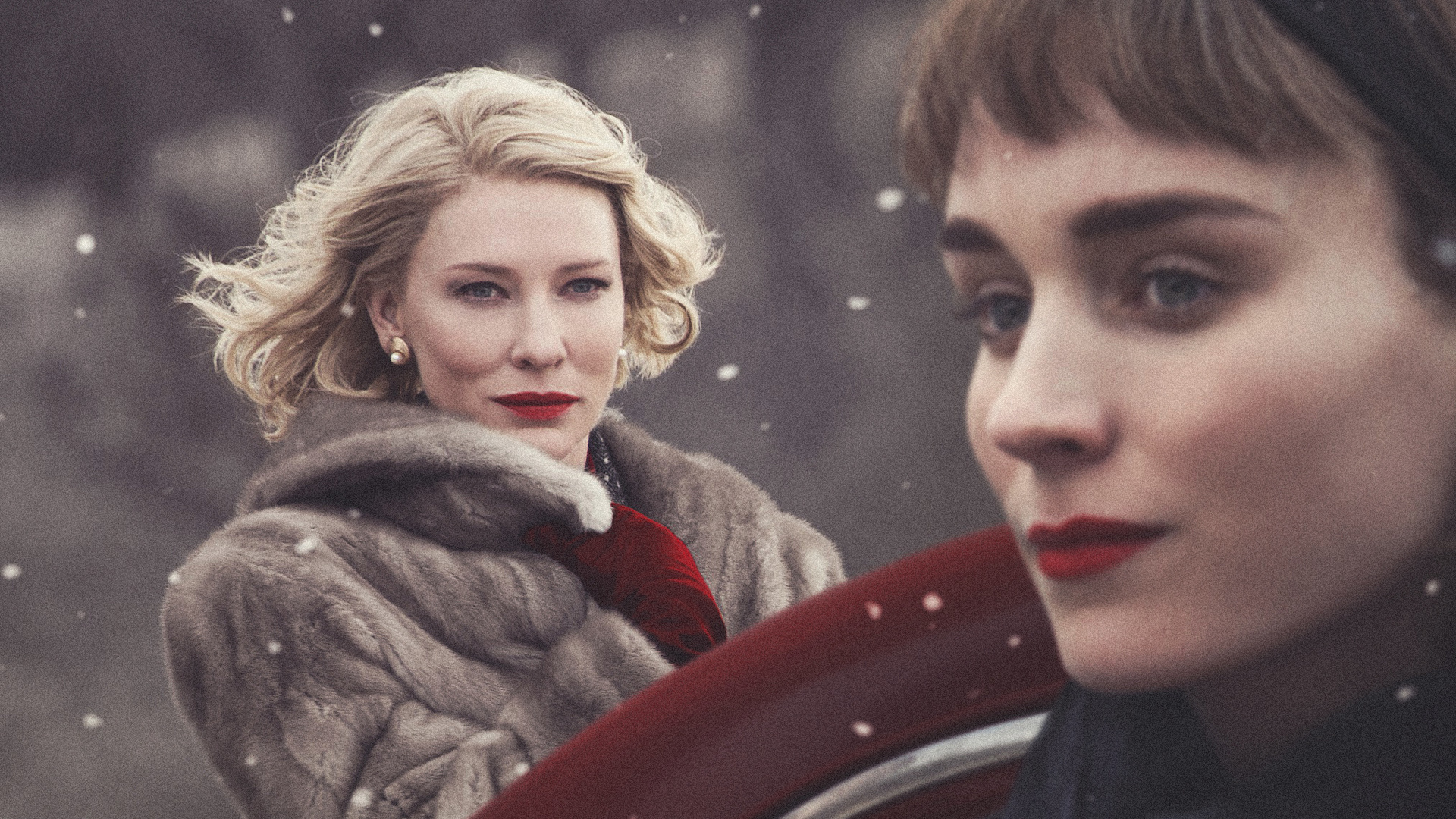 Carol (2015)
An adaptation of Patricia Highsmith's The Price of Salt, Todd Haynes' film is heavily influenced by the photographer Saul Leiter in its portrait of 1950s New York. It's also a visual style perfectly suited to fleshing out the relationship between Cate Blanchett's titular married mother and Rooney Mara's Therese, an aspiring photographer who has recently moved to the city. As with most of Haynes' work, its rapturous and beautiful, with a powerful emotional undercurrent. But its true strength lies in the compassion it exudes for all parties. Kyle Chandler's aggrieved husband is an empathetically portrayed character who is as pained by his inability to make his relationship with Carol work as he is by her affair.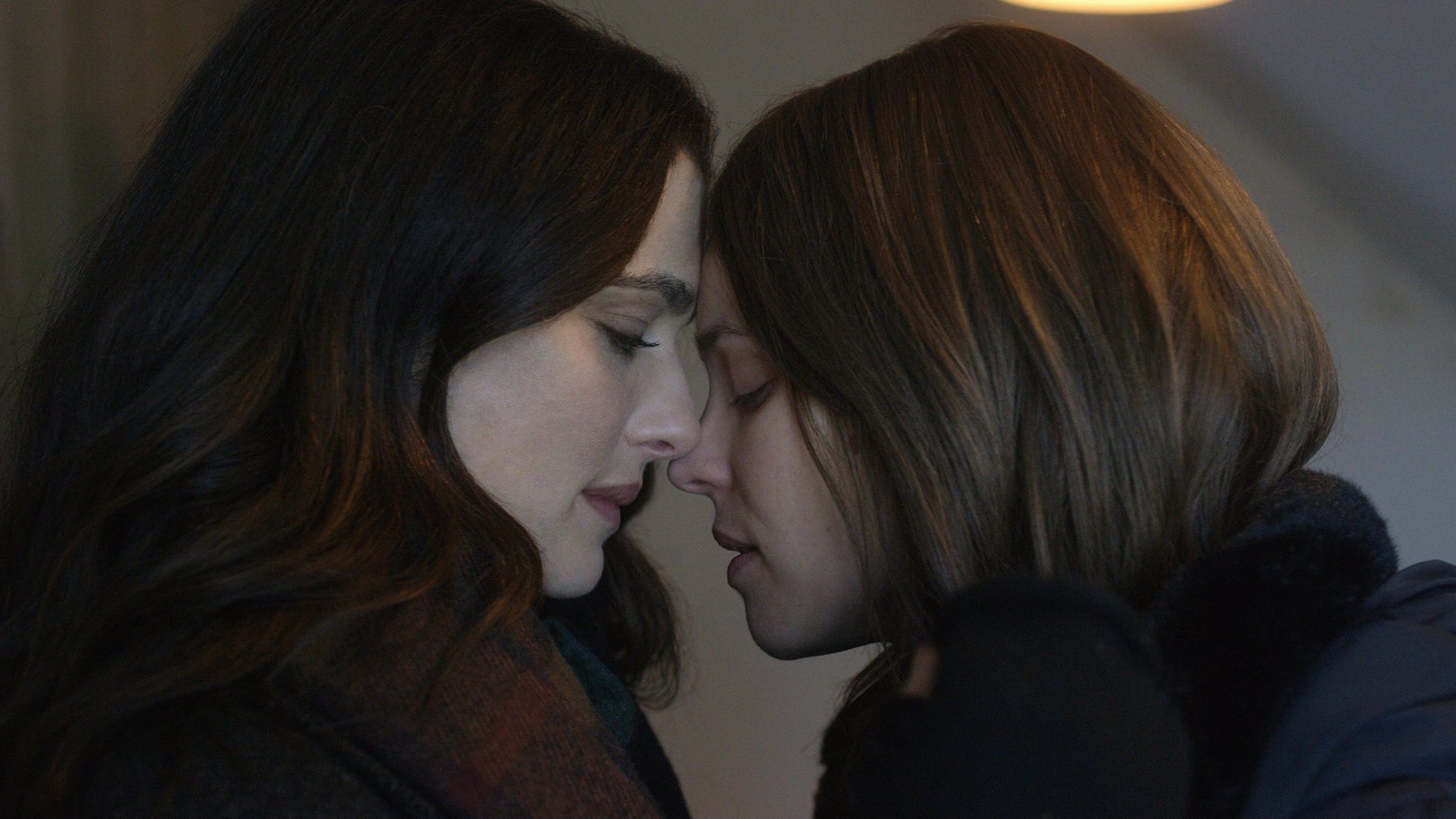 Disobedience (2017)
Naomi Alderman's novel about the relationship between an estranged rabbi's daughter and her old friend, now married to the man most likely to become the new rabbi, in a north-London orthodox-Jewish community, is impressively adapted for the screen by Sebastián Lelio. The first English language film by the director of A Fantastic Woman (2017), co-written with Ida screenwriter Rebecca Lenkiewicz, features a career-best performance by Rachel McAdams as the married woman who faces the scorn of her family and church, yet cannot suppress her desire for Rachel Weisz's Ronit, who left that world years before.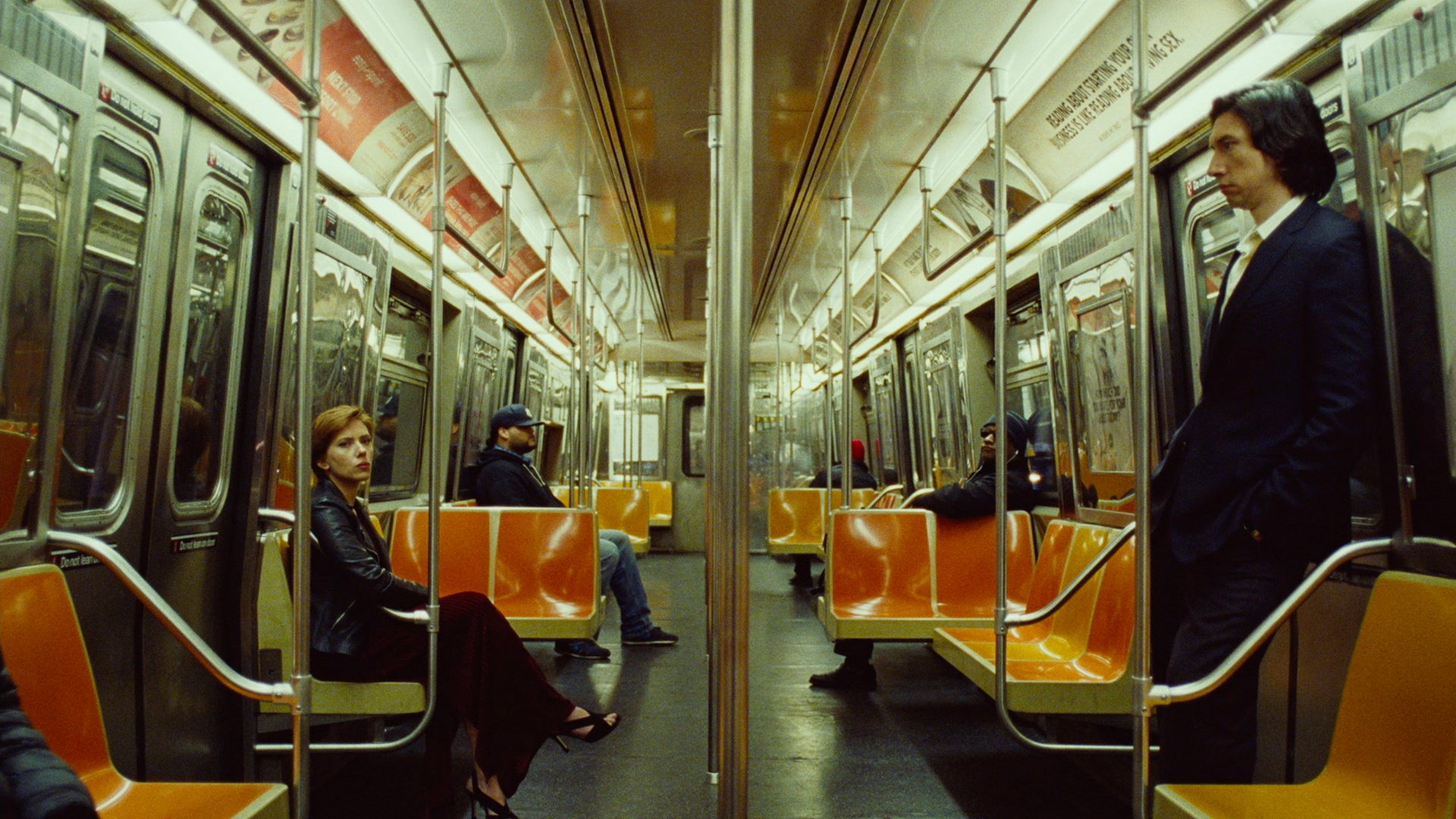 Marriage Story (2019)
The affair theatre director Charlie (Adam Driver) had with one of his colleagues might have been the final nail in the coffin of his marriage to actor Nicole (Scarlett Johansson), but the rot had set into their relationship much earlier. Unlike other films dealing with infidelity, Marriage Story locates an affair as the end result of frustration and dissatisfaction, and not the catalyst. It's a raw portrait of the collapse of a marriage and the rancour that follows, but also hints at the redemption that awaits, depending on the depths a couple plumbs during their separation.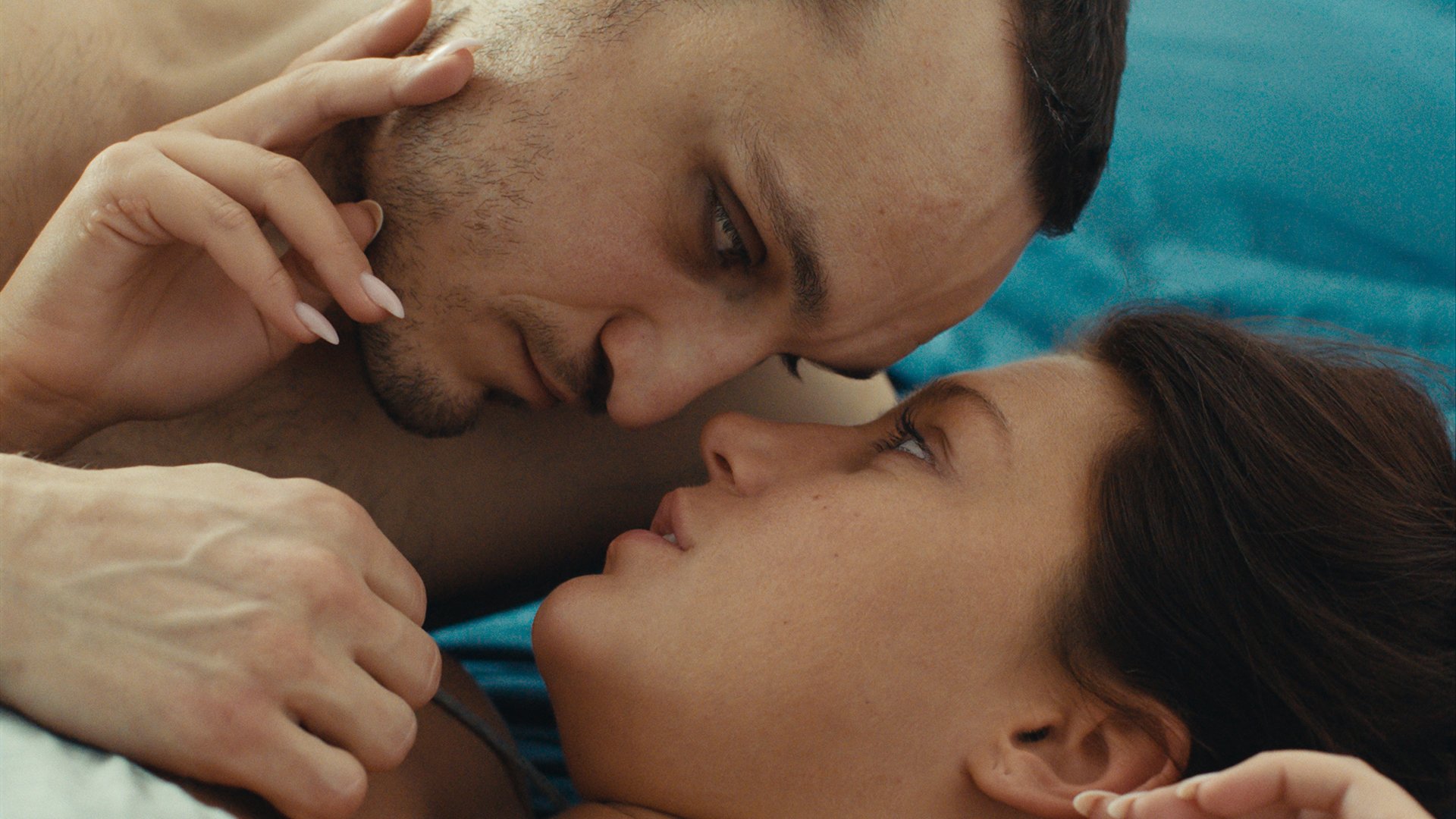 passages (2023)
Much like Marriage Story's Charlie, Franz Rogowski's Tomas is a director used to getting his own way; he is first introduced to us berating an actor for the unnaturalistic way he walks down the stairs. He upends his marriage with Martin (Ben Whishaw) when he starts sleeping with a woman, Adèle Exarchopoulos' kind-hearted school teacher Agathe. What ensues is a heady love triangle of shifting loyalties and clawing jealousies, where sexual desires are fulfilled and thwarted. Ira Sachs' film, which premiered to critical acclaim at Sundance, is an erotically charged character study of how one man's selfishness knocks those around him off balance.   
EXPLORE OUR AFFAIR TO REMEMBER COLLECTION ON CURZON HOME CINEMA