Unless you're Eddie Izzard, who has embraced the challenge of performing comedy in various languages, many comedians will say that, for the most part, humour is culturally specific. There are exceptions, though. In particular, physical comedy. From the first screen star, French comic Max Linder, through Marie Dressler, Mabel Normand, Charles Chaplin and Buster Keaton, to Jacques Tati and Rowan Atkinson's Mr. Bean, physical comedy is oblivious to borders. But what about other kinds of comedy? France's biggest star, Danny Boon, is barely known outside his own country. And let's hope that few people outside English-speaking countries have had to endure the excesses of Adam Sandler's worst efforts. (That said, this doesn't explain how British comedian Norman Wisdom became so big in Communist-era Albania.)
If comedy doesn't really transcend national borders, what to make of the extraordinary success of Call My Agent? So, with that in mind, and to celebrate the release of Albert Dupontel's Bye Bye Morons, Curzon Home Cinema has put together a collection of French comedies that challenge the idea that comedy can't travel. 

Dupontel's seventh feature as writer, director and actor takes the buddy-buddy movie to a ruefully comedic level with the story of a terminally ill woman who attempts to find the child she gave up at birth, with the aid of a blind archivist and a man lost in the fog of his mid-life crisis. The star is Virginie Efira, who plays the lead role in Paul Verhoeven's Cannes competition entry Benedetta. Dupontel – whom some might recognise as Vincent Cassell's friend in Gaspar Noé's Irreversible (2002) – here finds the right balance between knockabout humour and pathos.
The spirit of French cultural theorist Jean Baudrillard – a major inspiration behind the world of The Matrix – runs through this tale of a man who enters a simulacrum of his life to try to work out where it went wrong. And whether it can be put right. Daniel Auteil is Victor, whose life has become such a mess he approaches Guillaume Canet's Antoine to sort it out. It's a smart, high-concept comedy that opts for witty intellect over comedy brawn. 
Life, love, art and literature take centre stage in Olivier Assayas' effortlessly cool portrait of the French publishing world. Guillaume Canet plays literary editor Alaine. He's married to popular but insecure small-screen star Selena (Juliette Binoche) and works with auto-fiction novelist Léonard (Vincent Macaigne) who finds his popularity with publishers plummeting and is experiencing problems with his partner Valérie (Nora Hamzawi). The latter isn't surprising, as Léonard has a tendency to fictionalise his personal life. In this case, it's his affair with the wife of a well-known literary editor. A cuckold he may be, but Alaine himself is far from innocent. Echoing the character-driven dramas of his earlier films, Assayas' film is smart and witty, with just the right amount of acid running through its comic veins.
Laure Calamy, the breakout star of Call My Agent, shines once again in this romantic comedy. (Although the title may hint at it, it isn't an inappropriate menage a trois.) Calamy plays a schoolteacher who's having an affair with one of her pupil's married parents. When she finds out the family is off on a donkey trekking holiday, she decides to tag along behind the group. From this fairly straightforward setup, Calamy delivers comic gold. Balancing her natural screen charm with some impressive – and funny – physical comedy, she and her donkey steal the film.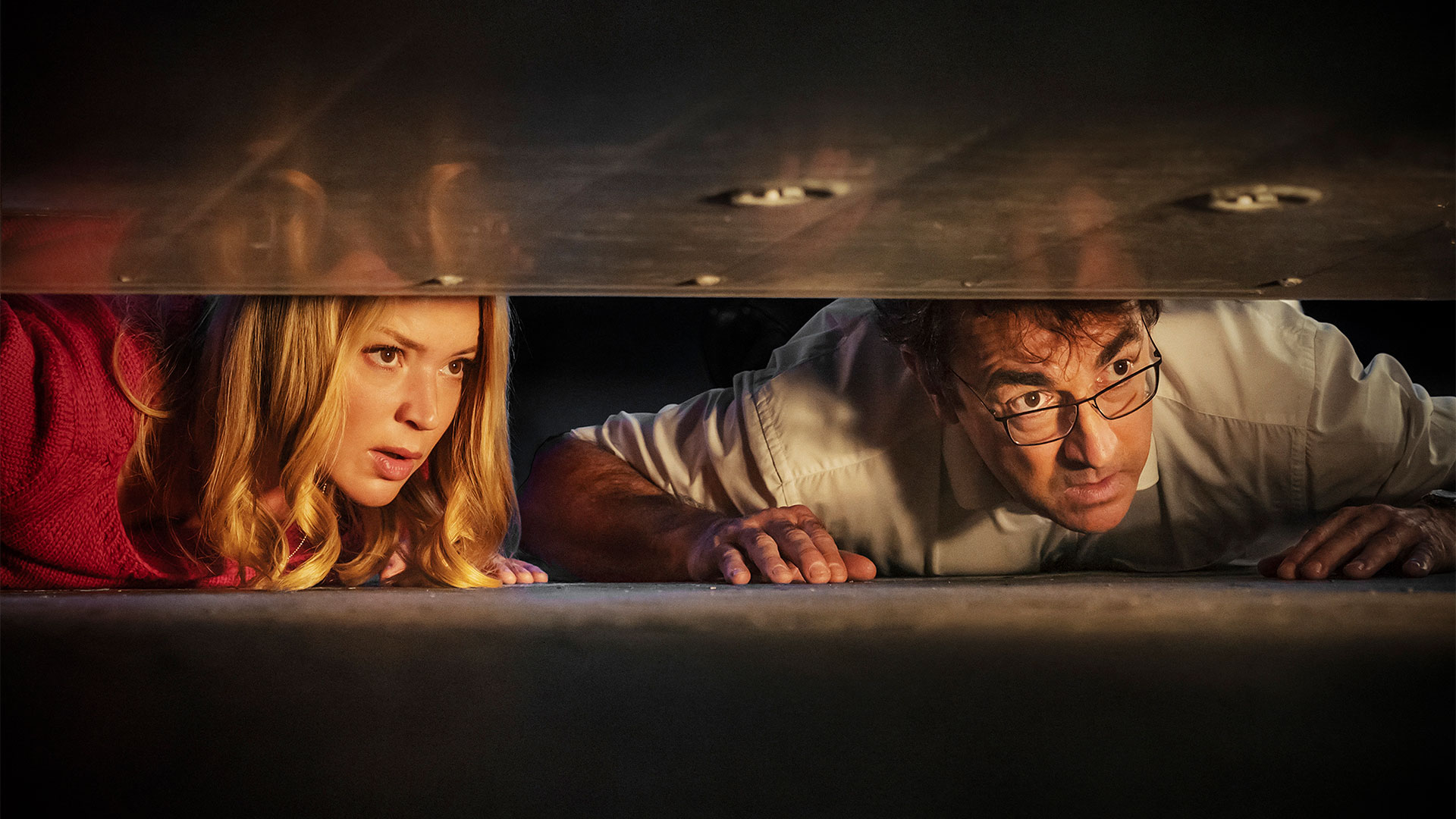 Explore the collection on Curzon Home Cinema
Click Here
Written by one of France's most iconic 20th-century authors and directed by one of its most beloved filmmakers, this madcap journey through the streets and around the buildings of Paris is also a gorgeous love letter to the city. Louis Malle's first solo effort in colour (he had co-directed the Palme d'Or-winning The Silent World with undersea adventurer Jacques Cousteau in 1956), this 1960 adaptation of Raymond Queneau's 1959 bestseller finds Catherine Demongeot titular character having the time of her life while under the not-so-watchful eye of her uncle, played by Phillippe Noiret. It's a joyful, wide-eyed portrait of the French capital and an offbeat gem that playfully employs the radical filmmaking techniques of the French New Wave.
If you like your comedy tart, with an additional helping of cheese, feast yourself on this outré comedy by prolific filmmaker and occasional provocateur François Ozon. He and his cast have a ball camping up the 1970s, from the double entendres to the outfits. And yes, that is the Grande Dame of French cinema, screen icon and perennial star Catherine Deneuve in a red and white-stripped tracksuit. It's one of the many costumes worn gamefully by the cast. (Another highlight is the processing of tight-fitting jumpers Jérémie Renier's character sports.) The story, based on a stage play, details the travails of one wealthy family as they deal with the incapacitation of the domineering patriarch just as their business is beset by union problems. Gérard Depardieu plays the union boss and his scenes with Deneuve are a hoot.
Laetitia Dosch gives a star-making performance as a thirtysomething facing up to the need to completely re-evaluate her life in Léonor Serraille's timely comedy drama. With the break-up of her relationship, Paula decides to start over. But that's not so easy in a city – Paris – where nothing comes cheap. Serraille and Dosch refuse to make Paula a victim or so charming that we're immediately won over by her. Moreover, some of the scrapes she experiences will have you wincing. But the film is skillfully written and performed, giving us time to get to know Paula and, eventually, cheering her desire to carve out a new life.
Chances are, if you had watched this film during lockdown, you would probably have tried to hatch a plan to secretly get to Île de Ré. It's the peaceful, secluded coastal hideaway where Lambert Wilson's one-time actor Gauthier Valence now lives. But his peaceful existence is interrupted by old friend and modest TV star Serge Tanneur (Fabrice Luchini). They were once good friends, but can they still be the same now that their lives have diverged so much? That's what they aim to find out as they cycle around this sedate part of France. A lovely, character-driven comedy whose gentleness hides some fabulous barbed asides, Phillippe Le Guay's entertaining film is made all the more compelling by its two leads, sparking off each other with delight.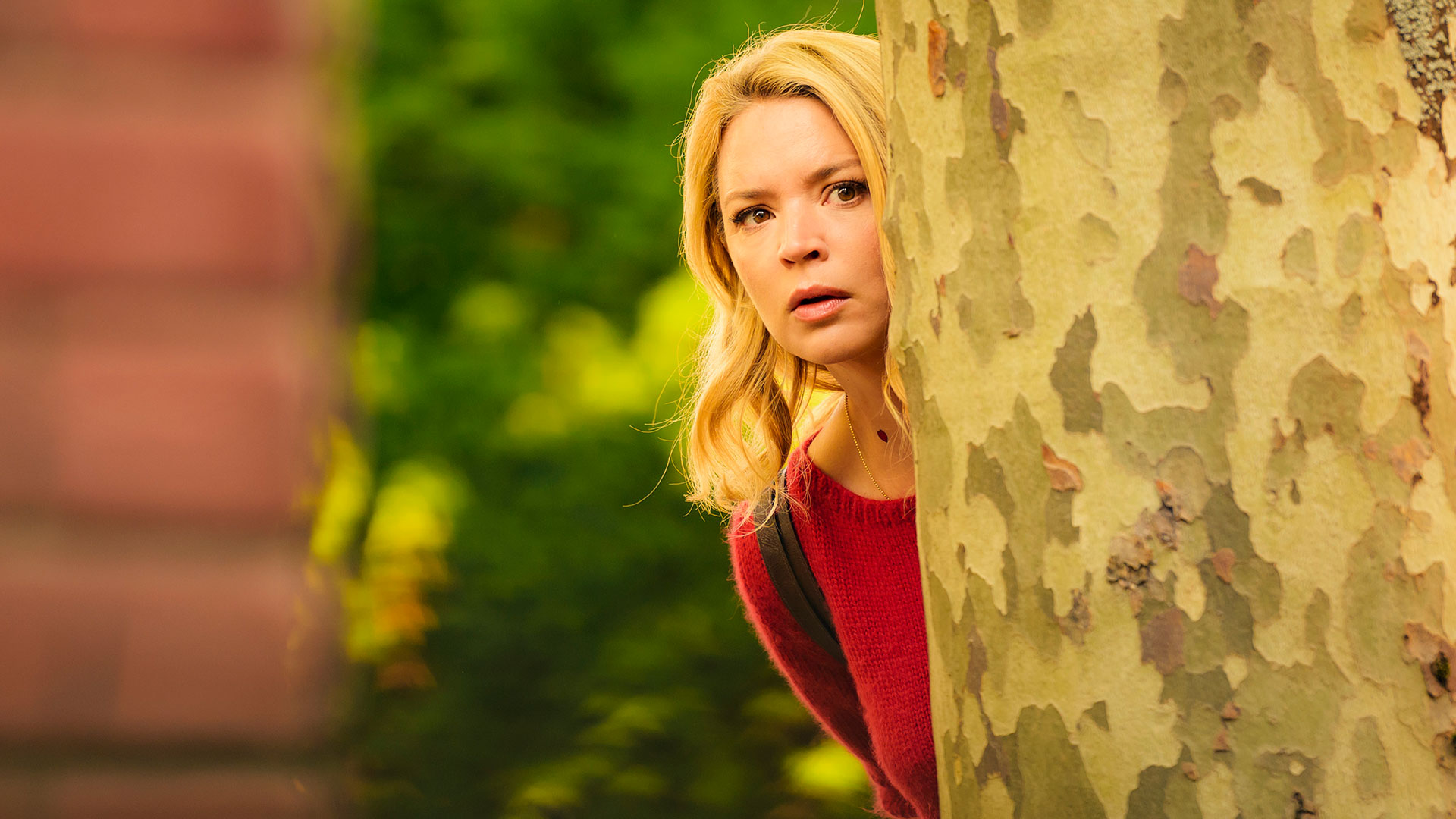 Guillaume (French comedy star Grégory Montel) is divorced. And if he wants to see his ten-year-old daughter he has to maintain a job. Which is why he is willing to put up with his client Anne Walberg (Emmanuelle Devos). Well, up to a point. Emmanuelle is 'a nose' – a fragrance designer. But some see the high point of her career well behind her. If she can just make that one discovery it could put her back on top. But she still behaves like royalty and Guillaume soon tires of her lack of gratitude and general rudeness. However, as they each begin to find out more about each other's lives, they find themselves heading towards a truce. A fascinating insight into the perfume world, this is a smartly executed tale of friendship.
If you like comedy invested with dry ice, try out this satire from Austrian filmmaker Jessica Hausner (director of the 2019 Cannes winner Little Joe). Sylvie Testud plays wheelchair-bound Christine, who decides to add some colour to her life, along with holding out some mall hope for a miracle, by joining a group pilgrimage to the holy site at Lourdes. But what she experiences is far beyond what she expected. Hausner's film never outrightly satirises the pilgrims, the employees at the shrine or the ideology behind it. Instead, her focus is more on what it means to be human at such a place – where virtue is held in such high esteem, but where daily life has to carry on normally. 
Before achieving fame in films like The Unknown Girl, 120BPM, Portrait of a Lady on Fire and the batshit crazy Deerskin, Adèle Haenel starred in this offbeat romantic comedy drama. Arnaud (Kévin Azaïs) plans on spending his summer making some money and helping his family. But then he encounters Madeleine (Haenel), who wants to sign up to a military course. Entranced by her, Arnaud also joins, but soon their pair decide to go AWOL on an adventure of their own. With its surprising shifts in plot and tone, Les Combattants is a pleasurable oddity, made all the more charming by the presence of its two hugely likeable leads.
Stand aside Disney, Ghibli and Pixar. If you want to watch the most winning and hilarious animated film about growing up, look no further than this delightful stop-motion feature by director Claude Barras and screenwriter Céline Sciamma. Our eponymous hero is a young boy who, following the accidental death of his alcoholic mother, is taken by a benevolent police officer to a foster home. Initially wary, he gradually befriends his roommates and welcomes the arrival of newcomer Camille. But it's not all plain sailing for the kids, who all hope to find a place they can call home. Refreshingly frank in the way it deals with grief, sex and a whole lot more, My Life As a Courgette swaps sentimentality for honesty and is all the more moving – and funny – as a result