As he has done in his films set in Japan, France or Korea, the Palme d'Or-winning director continues his exploration of what constitutes a family in modern society with Broker.

No matter how tumultuous events are in a Kore-eda film – and they can be as dramatic as any high-pitched melodrama – there is a sense of quietude that pervades his work. Emotions are muted, grief is quietly endured and loss, in all its manifestations, is acknowledged – if not accepted – as an essential part of living. Broker, Kore-eda's first film set in Korea and second international production after 2019's Paris-based The Truth, begins with So-young (Lee Ji Eun) abandoning her infant son at a local church, which offers a baby box for young mothers to leave unwanted children. She's unaware that this particular church is being surveilled by two detectives (Doona Bae and Lee Joo Young), who believe that one of the employees, Dong-soo (Gang Dong Won), is working with Ha Sang-hyun (Song Kang-ho) to sell the babies on to parents looking to adopt.
The story is inspired by the real baby box, installed by pastor Lee Jong-Rak at his Jusarang Community Church in Seoul. He founded a community house to take care of abandoned children in 2003 and, in 2009, set up a baby box, a hatch in the wall of his church that allows mothers to leave a child anonymously and which, when closed, triggers an alarm that alerts the pastor or a member of staff of the baby's presence in the box. Since then, 2,000 babies have been deposited in the box. In Broker, what happens after So-young leaves her baby at the church was imagined by Kore-eda.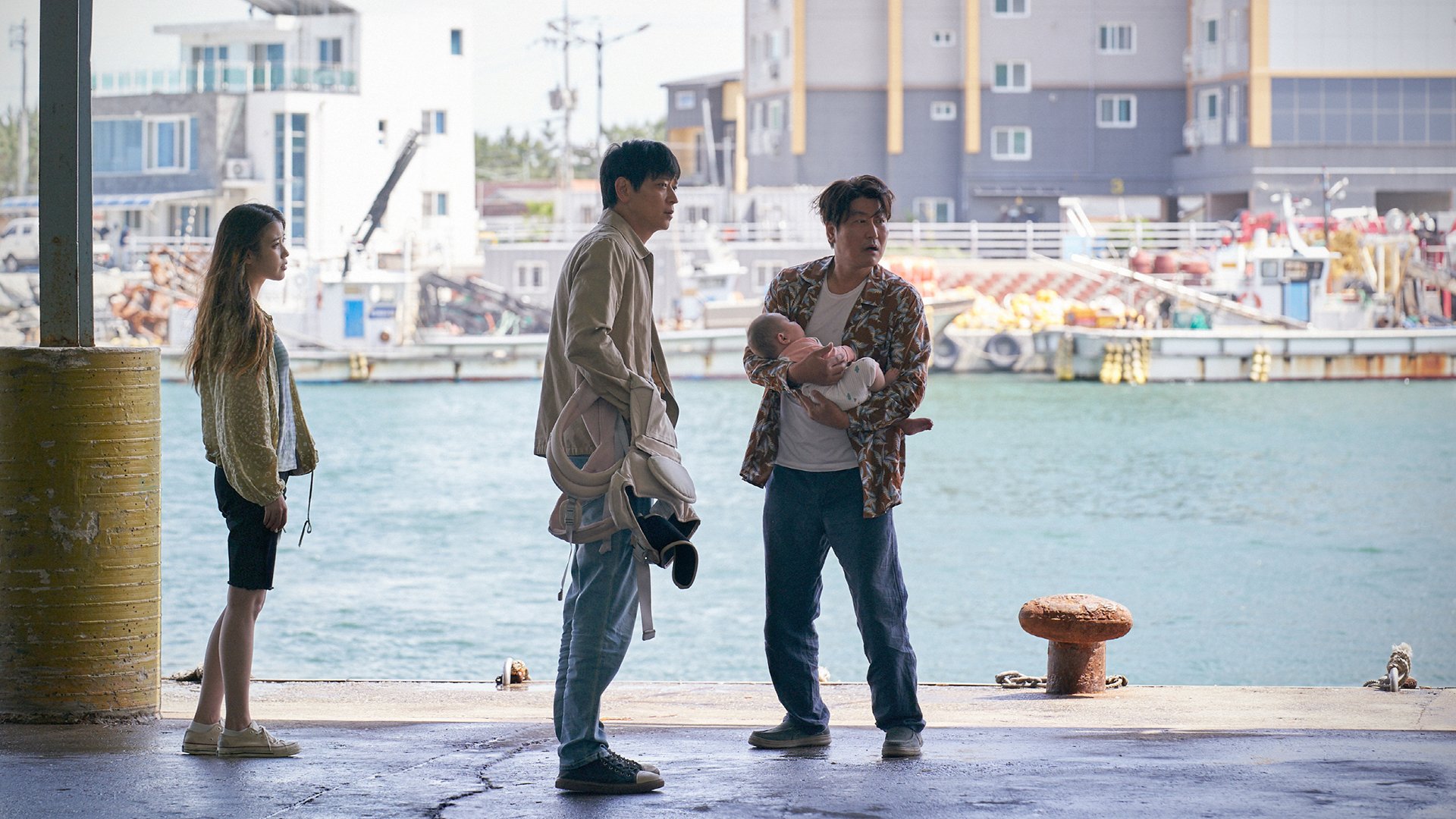 Dong-soo and Sang-hyun don't see their actions as criminal; they regard what they do as an act of benevolence, albeit with some fringe financial benefits. Their hope is that each baby will grow up in a stable family home and not in an orphanage, as Dong-soo did. But complications arise when So-young changes her mind and returns for the baby. Realising they've been caught out, Dong-soo and Sang-hyun successfully convince So-young to join their enterprise, taking a cut of the money they'll earn, but also ensuring her son finds the right home. They set off to meet the prospective parents, picking up another young passenger along the way. What then transpires ranks alongside Ryûsuke Hamaguchi's Drive My Car and Panah Panahi's Hit the Road (both 2021) as one of recent cinema's more original takes on the road movie.
Broker intimates that the perfect family isn't always the one we're born into. Bong Joon Ho regular Song Kang-ho plays Sang-hyun as the perfect foil in this regard. (The film was also shot by Parasite cinematographer Hong Kyung-pyo.) From what we see of his domestic life, it's clear that Sang-hyun is far from an apt role model as a father. But as a broker, his compassion for the baby is evident. When he meets one prospective couple, Sang-hyun immediately senses a mean streak and is unwilling to part with the child. It's this dichotomy, between characters behaving in a wrong way – against societal values or the law – but by doing what they think is the right thing, that drives Kore-eda's best work.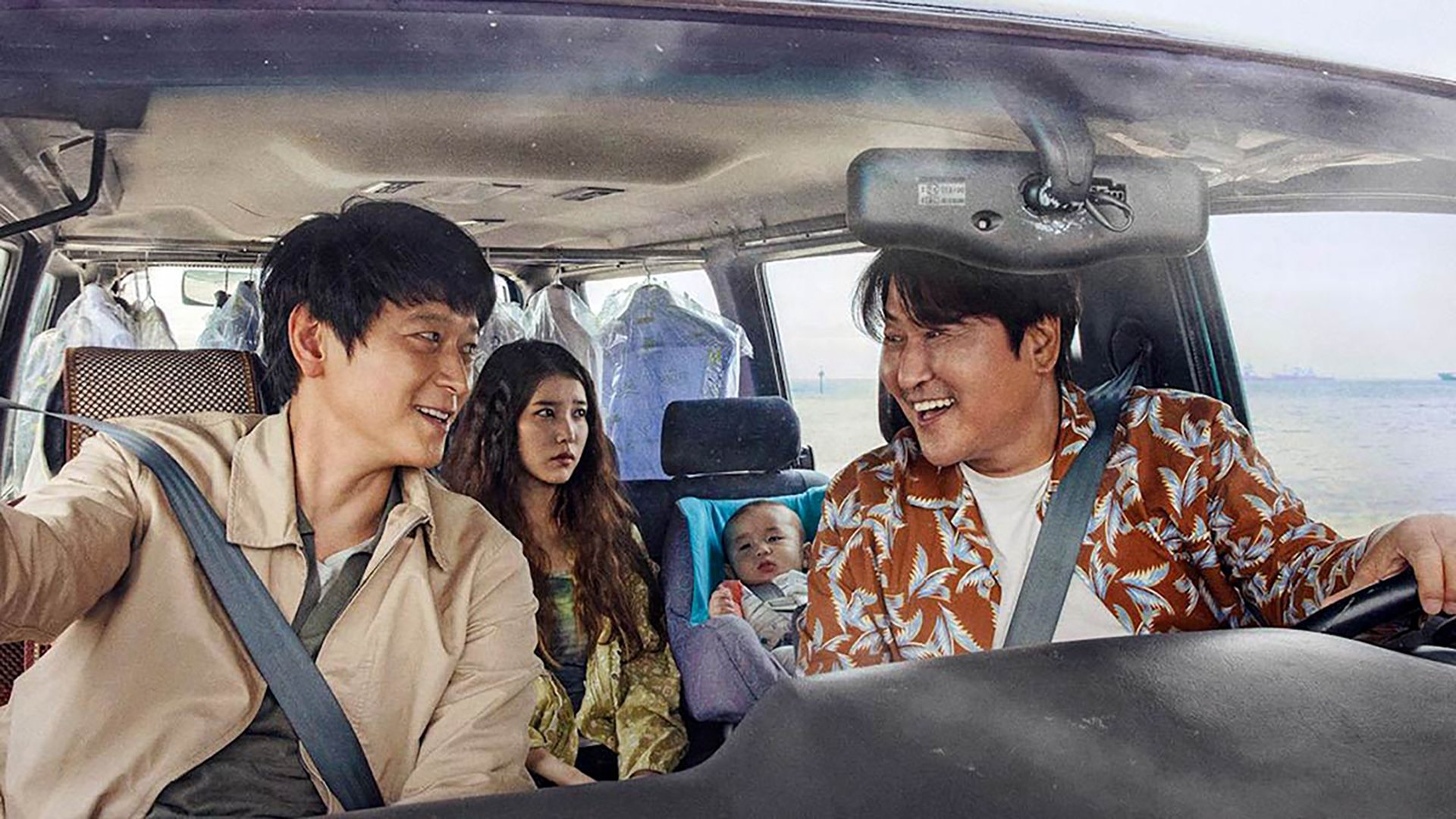 The makeshift family of a Kore-eda film changes with each drama. It has taken the form of siblings who have to fend for themselves in the powerful Nobody Knows (2004). That drama was based on the 1988 Sugamo child-abandonment case in Osaka and was filmed over the course of a year. (The extraordinary Yuya Yagira went on to become the youngest Best Actor award winner at the Cannes Film Festival.) A different family construct exists in the winsome Our Little Sister (2015), which finds three siblings taking in a stepsister when their mutual father dies. And the notion of fatherhood is explored in Still Walking (2008), Like Father, Like Son (2013), After the Storm (2016) and The Third Murder (2017). The films are markedly different in tone, but at their heart they explore notions of intimacy and responsibility.
The failures of parenthood dominate I Wish (2011), After the Storm, The Third Murder and The Truth. If that latter film finds Kore-eda journeying far from familiar territory, it's clear he had a ball allowing Catherine Deneuve to chew her way through scenes as a gleefully domineering matriarch. It's a role she has perfected and one that is perhaps riper than any character Kore-eda has previously captured, but there remain elements to her that compare with other 'failed' parents in the filmmaker's work, if only in the personality of a child – young, teenage or grown-up – who bears the scars of neglect.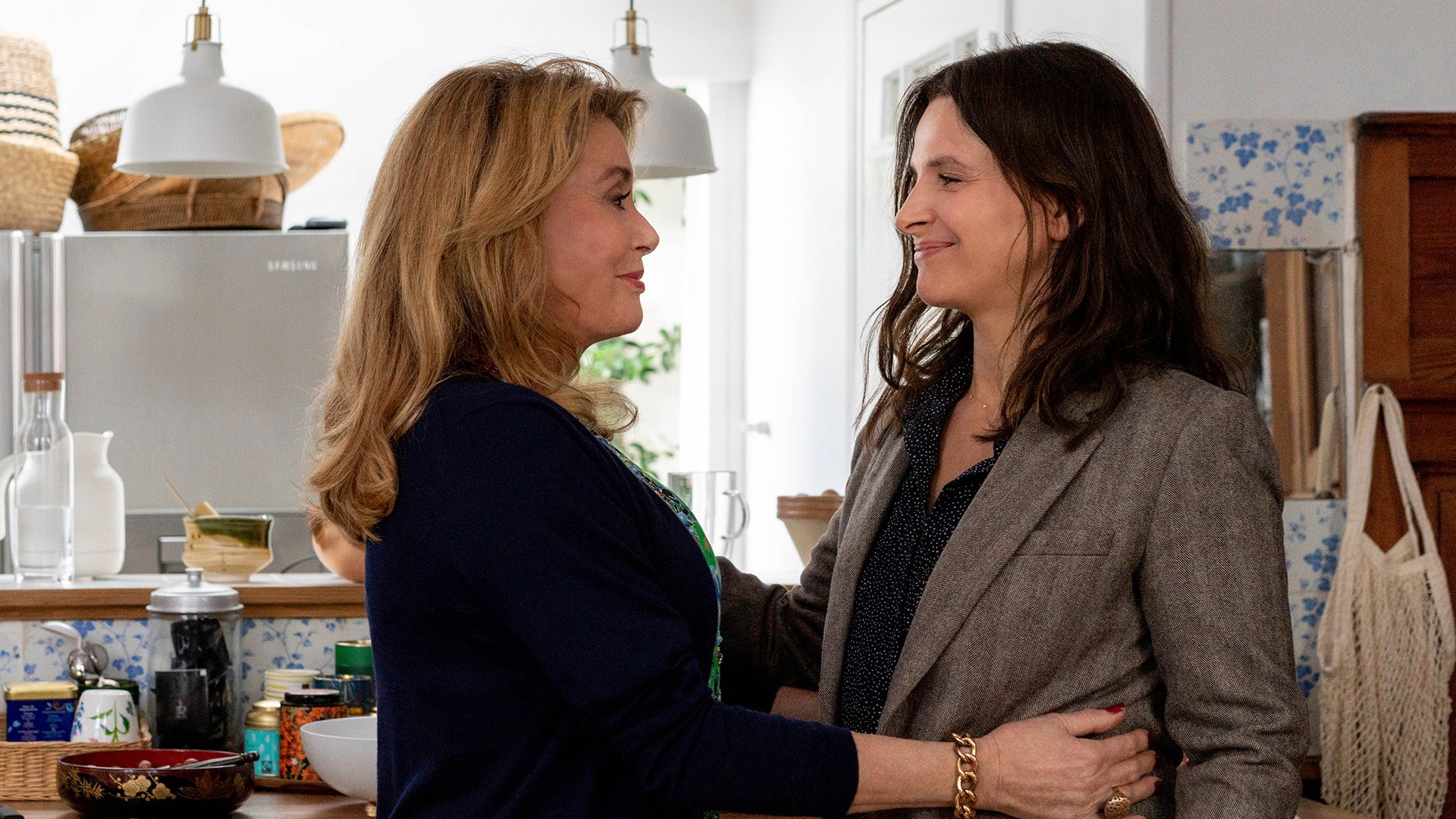 There's an argument to suggest that the perfect family in a Kore-eda film is one created by circumstance and not blood. His second feature, After Life (1998), unfolds in an away station after death. The recently deceased arrive in a pastoral idyll, where they spend their short time there picking a single moment from their life, when they were most happy, to take into eternity. Those who don't choose remain as administrators until they are able to decide. By turns funny and moving, After Life gradually shifts its focus to those who remain, a collection of strangers whose common bond brings them closer, resulting in a denouement that is both joyous and transcendent.
A similarly random group of individuals lie at the heart of Kore-eda's Palme d'Or winner Shoplifters (2018). The perfect distillation of the filmmaker's style, edging close to documentary with only the most subtle embrace of melodrama, it tells the story of a 'family' whose meagre, but mostly happy, existence is financed by criminal misdemeanours. It's only when a young girl, Shota (Jyo Kairi), found on the street, is inducted into the fold that another member of the 'family' begins to question his own past. The film's resolution begs us to consider what family means in modern society, and the responsibility parents should bear in deciding to start one.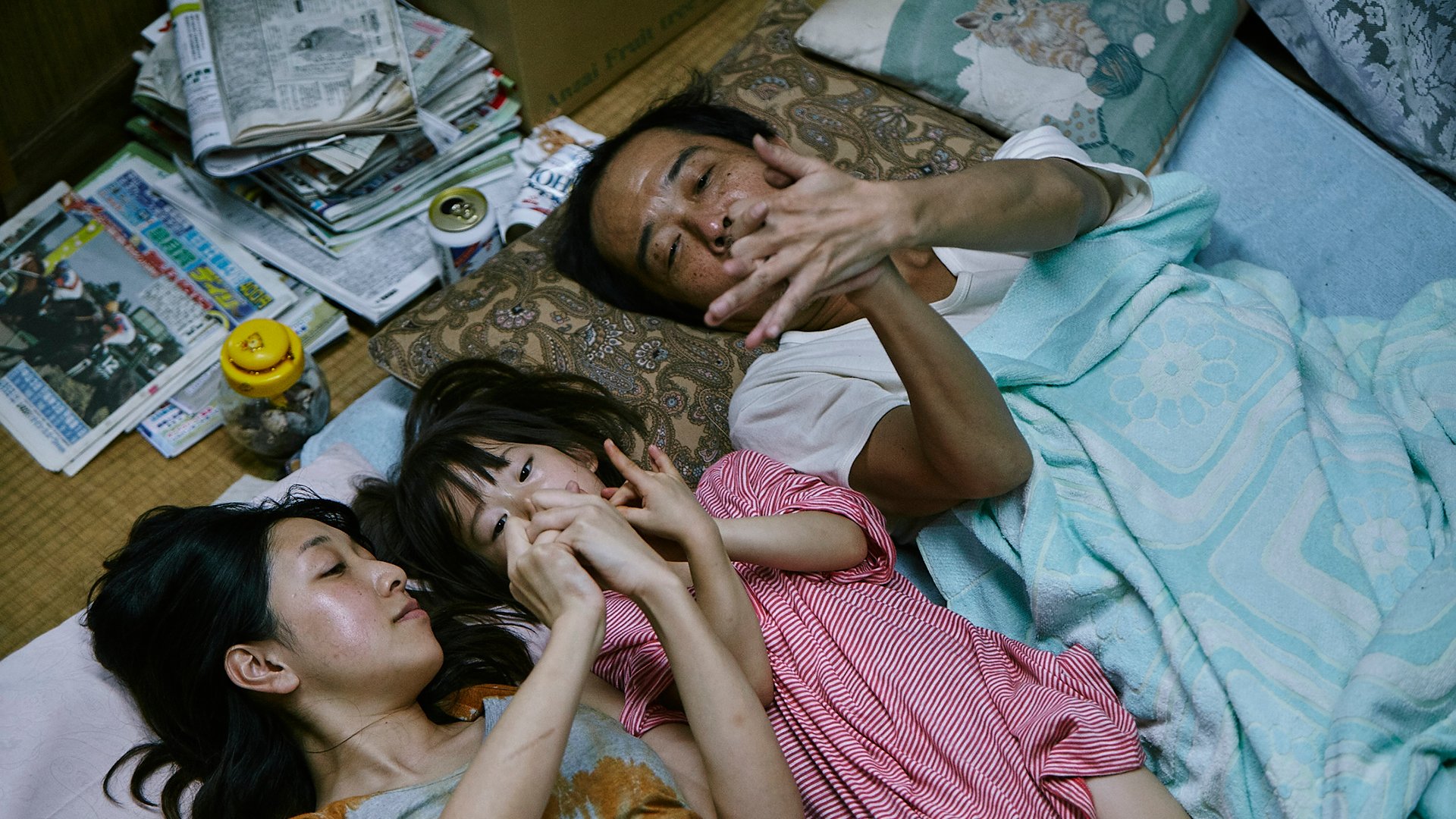 Broker continues in this vein. Kore-eda's deft direction carries us breezily between the intersecting narrative strands, until they converge, with surprising results. The filmmaker evades any judgement of his characters (save for the one prospective couple who, like Shota's parents in Shoplifters, are damned by their self-interest), leaving us to mull over their motives and actions. Kore-eda's primary concern, as it is in all of his films, lies with the most vulnerable in society. Whether or not they share blood ties, his characters are united by a humanity, a humanity that transcends where they came from.