Stephen Karam's excellent drama The Humans, about a dysfunctional family that unravels over a festive meal, embraces many elements of the horror genre to evoke a distinct feeling of unease. Here, Beth Webb speaks to the film's art director and production designer about creating this unsettling atmosphere.

The Humans has all the trappings of a horror movie. Doors slam on their own, dark corners hold unspoken secrets, and groaning water pipes coil intestine-like around the film's single setting: a dank but promising pre-World War II, two-floor apartment in lower Manhattan. 'It's a scary film, but it's also so much more than that,' says Karen Schulz Gropman, The Humans' art director. 'It's about how we see ourselves, how we connect and how we push away.'
The film centres on a Thanksgiving dinner between an adult family; Beanie Feldstein's struggling composer Brigid has moved in with her partner Richard (Steven Yeun), and the pair have welcomed her parents Erik (Richard Jenkins) and Deirdre (Jayne Houdyshell), her sister Aimee (Amy Schumer) and grandmother Momo (June Squibb) to celebrate their new beginning. Instead, the film, adapted by Stephen Karam from his Tony-winning stage play, transforms into a cathartic, precisely choreographed domestic drama that plays with genre in order to weave extra notes of chaos into the fraying fabric of their relationships.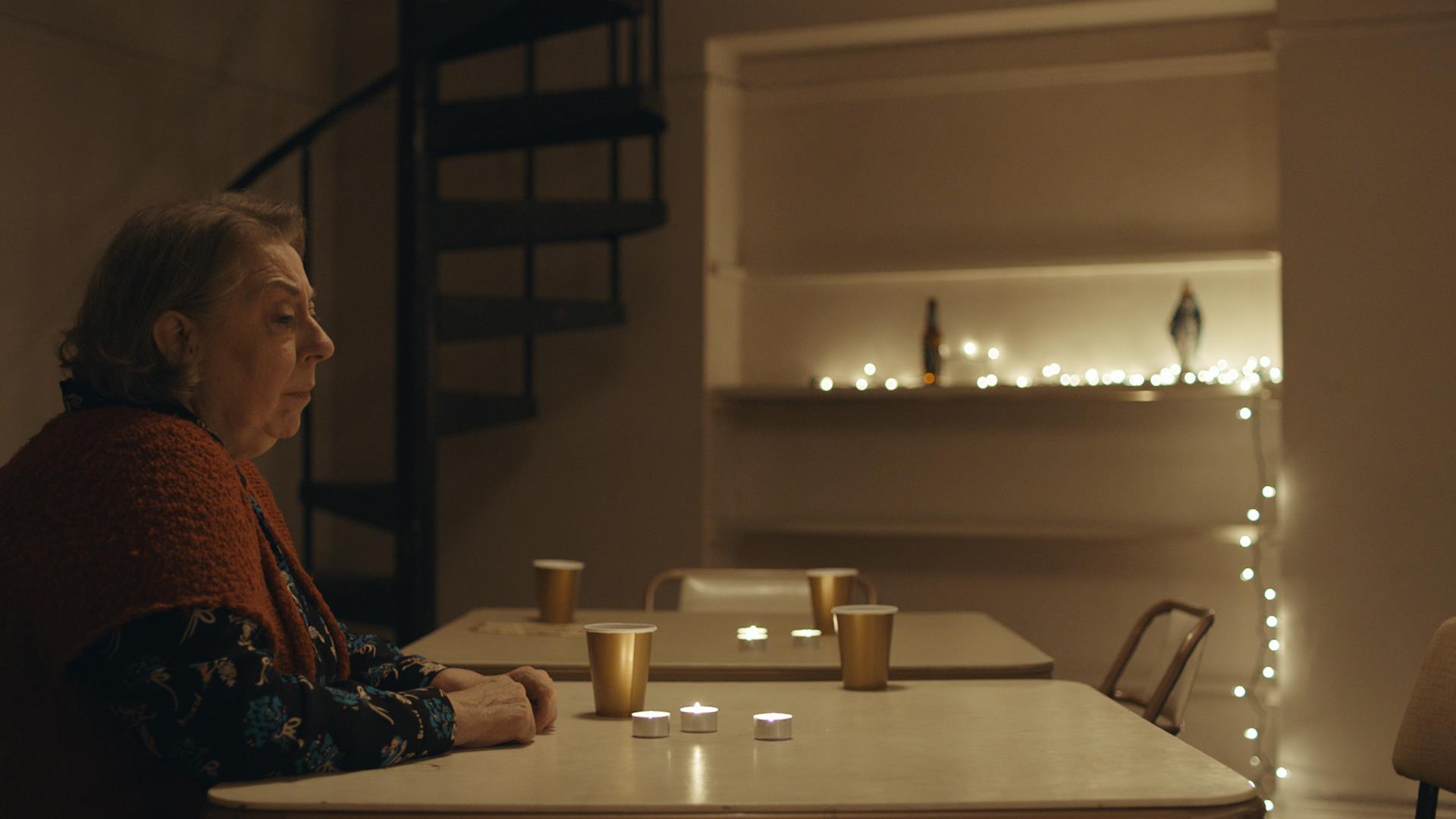 The design of Brigid and Richard's new abode was crucial to help carry the film's simple premise and create a mysterious atmosphere for the six characters to move through. For some, stripping a set down to its bare bones might be an unwelcome challenge, but production designer David Gropman rose to it. 'There was one recliner, two folding tables, six folding chairs, and a couple of lamps,' he explains. 'It was just a pure joy to figure out how to create that world with just a few pieces.'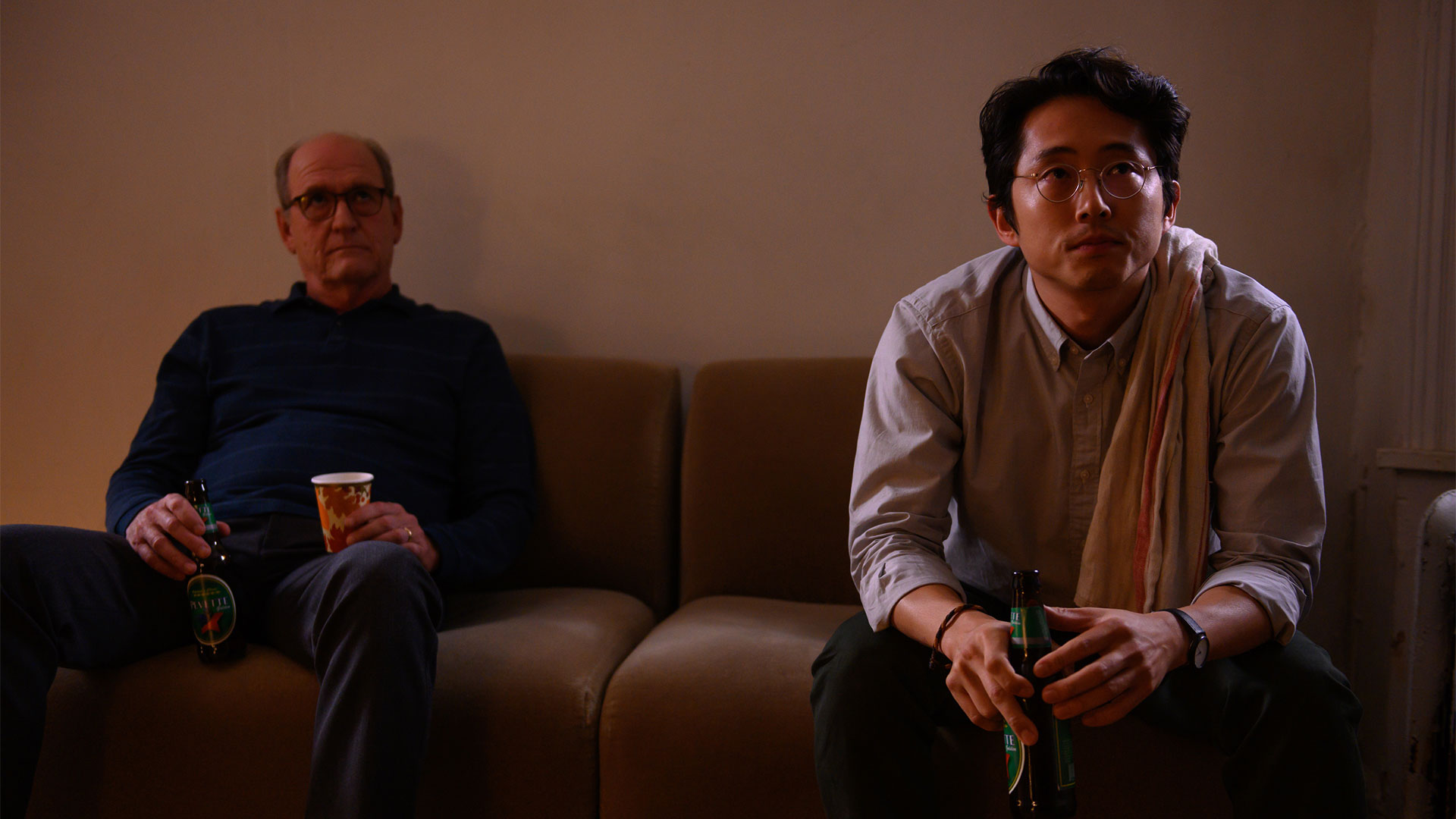 A setting this minimal, yet integral to the film, required a lot of planning, starting with a walk around the block with Karam in his Chinatown neighbourhood, where the story takes place. 'We looked at buildings that he had liked and thought about when he was writing both the screenplay and the play itself,' Gropman explains. The opening sequence of the film was even set outside Karam's former apartment block, with the director paying off the current landlord so that he could use it to introduce the city through a series of stunning, perceptive shots of the sky from his old garbage area. The interior shots, of course, took considerably more work, with Gropman looking for very particular details in the fixtures to weave an ominous presence into its old walls. 'David found a lot of those really special moments in the plasterwork and the plumbing and the patina of the apartment, it just had a lot of character,' says Schulz Gropman.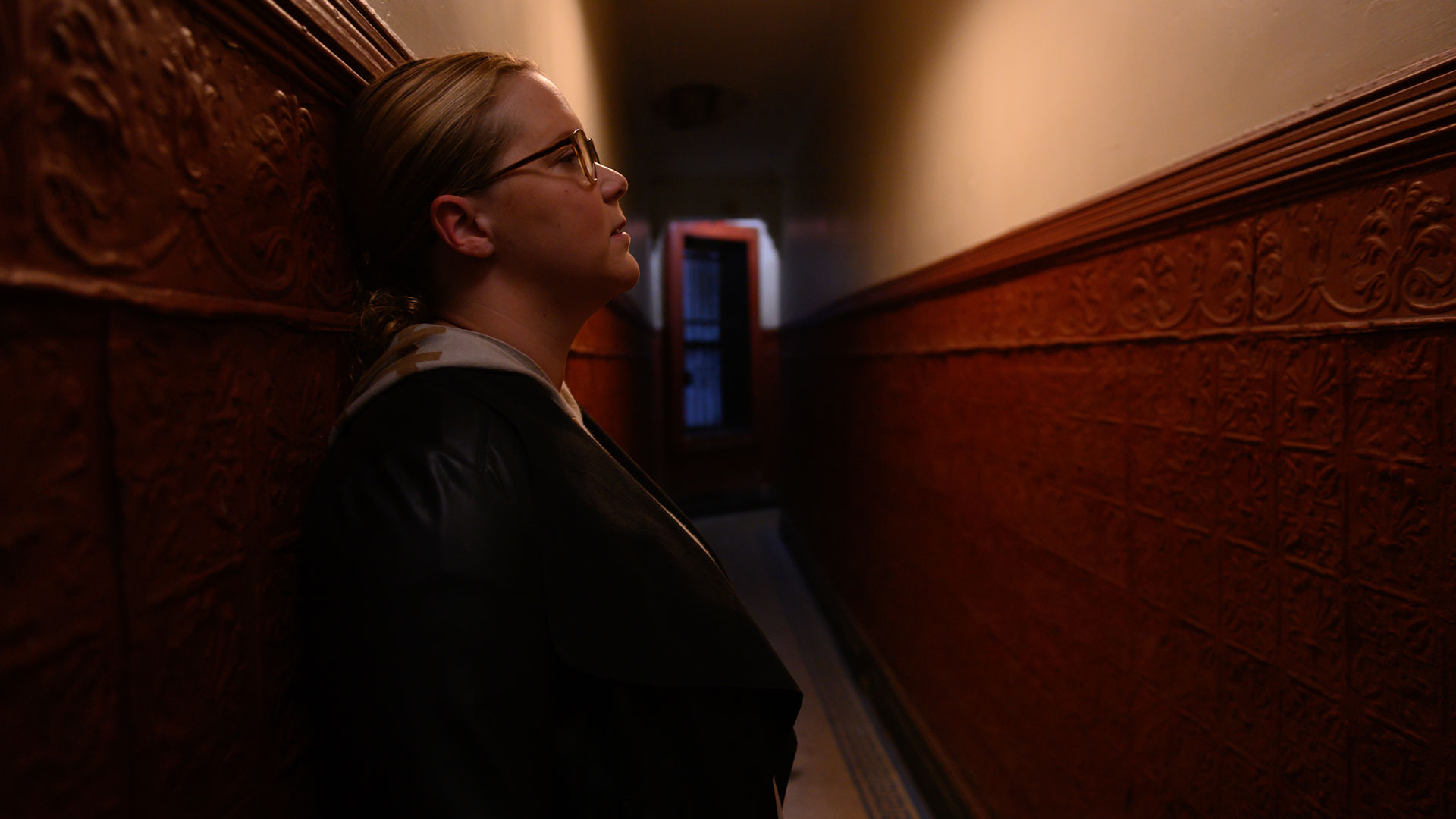 The grand plan of the place was informed by Karam, who worked with the art department to create a world that felt both real and familiar, even though the family are discovering it for the first time. The set, which consisted of two floors, was 99% closed, with just a few instances where walls were pulled for filming. The mood it manifests is claustrophobic, which strengthens as family tensions continue to rise. But there is also comedy and heart that plays off of the apartment's occasionally limiting layout. One of the film's opening scenes for instance bears an excruciating labour of love, in which Erik manoeuvres a wheelchair-bound Momo out of the bathroom and down the adjoining, narrow hallway in a series of puffy attempts that you can feel in your bones. 'It's almost like slapstick, but it's also beautiful because the characters are so compassionate,' says Gropman.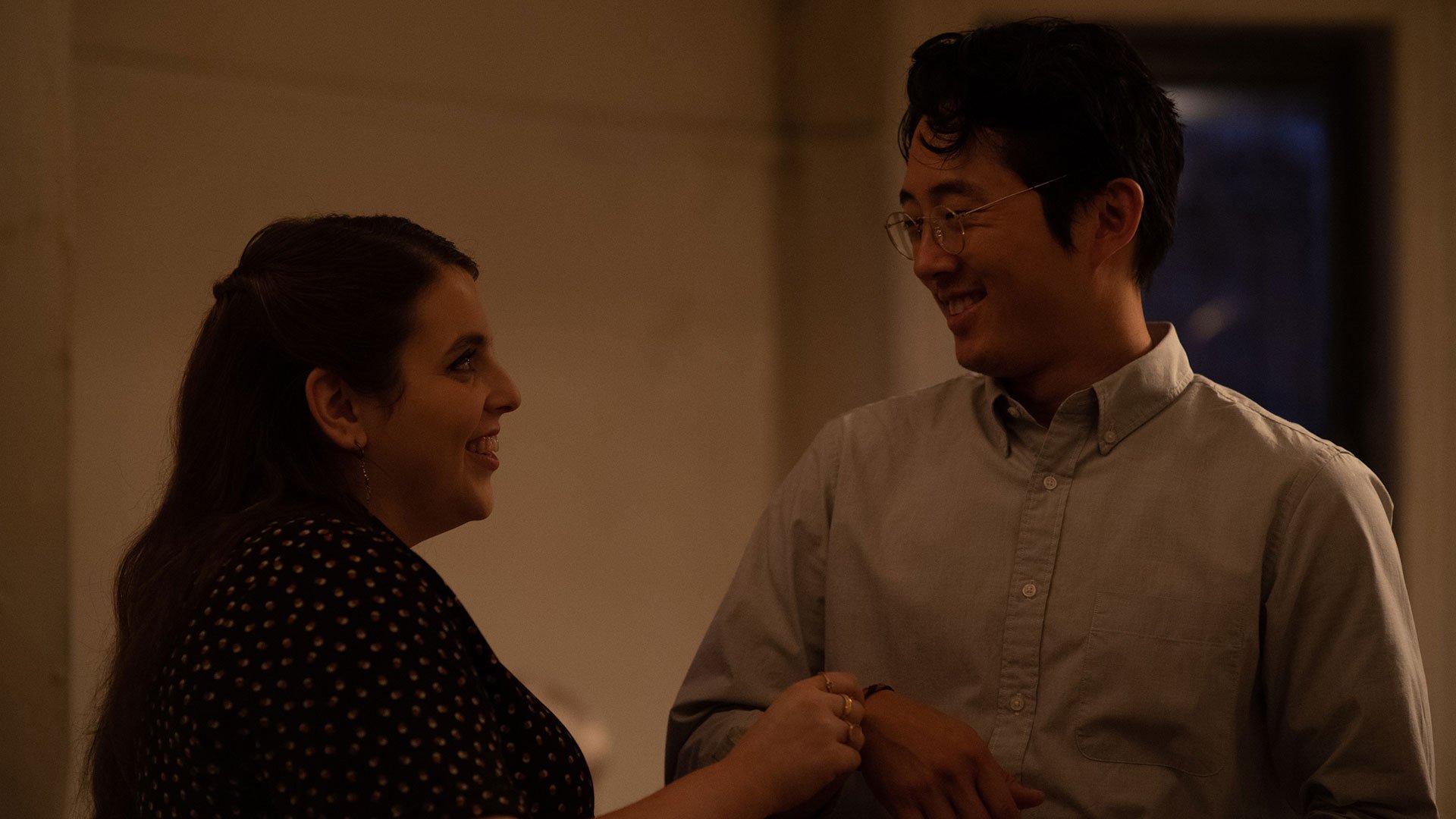 Watch The Humans On Curzon Home Cinema
Watch Now
The pair described the set as undeniably intimate, but in the best way, with the six cast members sticking around even when they weren't filming scenes to watch their co-stars at work. Each imbues their characters with empathy as the layers of their personalities are peeled back over the course of the film, revealing their myriad flaws. It's in the pit of this collective vulnerability that Gropman believes the film is at its scariest. He references a confrontational scene between Aimee and Erik, who had both been close to the World Trade Centre at the time of the 9/11 attacks. 'She keeps telling her father to go away, and then, when he does, she asks him not to go away,' he says. 'There's horror in that, because it's so heartbreakingly sad.'
Yet for all the personal demons that come to play in the shadows of this haunted house, The Humans endures as a hopeful film. 'It's really stayed with me after I've watched it, more than a horror film,' says Gropman warmly. 'It's much more emotional and internal.' And at its heart, the apartment that the pair have helped to craft so carefully from so little, cuts right to the core of the film's message of resilience. It's a building that has been battered by external forces and worn down by the lives that have lived in it, but still, it holds inescapable beauty and the potential to be made whole again with a little loving repair.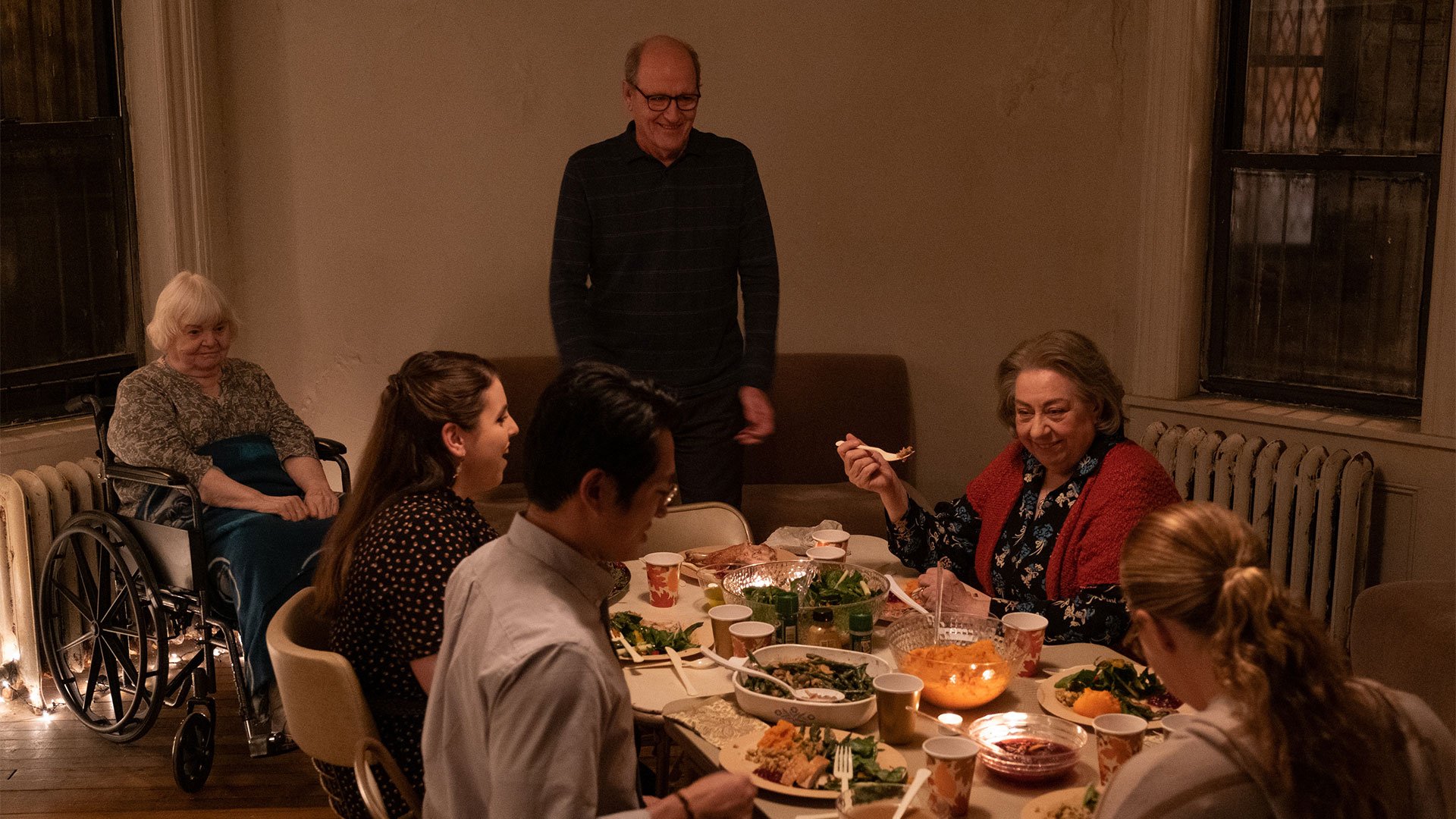 Watch The Humans on Curzon Home Cinema