For all the conductor's talk of empowering women and breathing new life into classical music, she is remarkably traditional in her artistic approach. Here, Lillian Crawford digs into the character's tragic self-delusion.

When Leonard Bernstein conducted the 'Adagietto' fourth movement of Gustav Mahler's fifth symphony at the funeral of Robert F. Kennedy on 8 June 1968, he slowed the tempo to echo the themes of a Mass. Three years later, the movement appeared at the climax of Luchino Visconti's film adaptation of Death in Venice. The fictional composer Aschenbach, played by Dirk Bogarde, dies watching the young Polish boy Tadzio (Björn Andrésen) walking away on a beach, having been overcome with desire. At different points in Todd Field's TÁR, Cate Blanchett's titular conductor refers to both of these historical uses of the 'Adagietto', telling the Berlin Philharmonic to 'forget Visconti' and instead embrace her interpretation, to return to Mahler and his wife, Alma.
Lydia Tár wants to forget Visconti because the Italian director made the piece synonymous with forbidden sexuality, of homosexual lust for a person decades younger. She also takes the 'Adagietto' faster than Bernstein because, while her conducting Mahler's fifth will complete her cycle of recording his symphonies, she does not wish to be conducting her own requiem. But we only hear Tár's interpretation of the 'Adagietto' in rehearsal, meaning that she never escapes the associations of that movement. After she attempts to take back her baton during the final performance by knocking fellow conductor Elliot Kaplan (Mark Strong) off the podium at the end of the film, security guards remove her from the Berliner Philharmonie. Clarinettist Knut (Fabian Dirr) leans forward to draw the sign of the cross on his sheet music.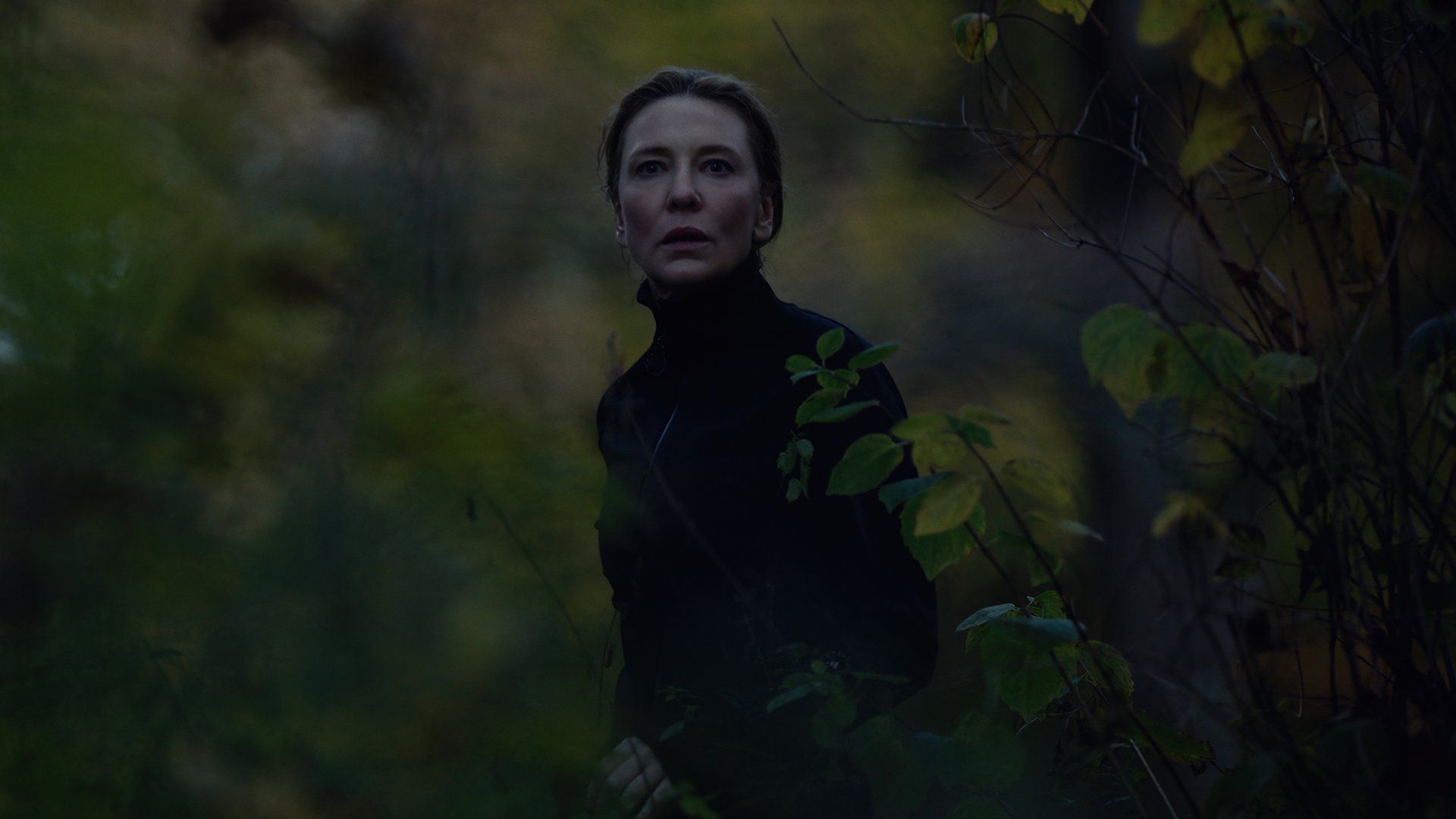 TÁR is a film filled with dissonances between what Tár interprets and how everyone else perceives it. Despite apparently viewing the narrative objectively through a third-person camera, Field always aligns our perspective with Tár's in a non-verbal form of unreliable narration. Tár talks about Bernstein as though she knew him personally, referring to him as 'Lenny' in her New Yorker interview with Adam Gopnik that opens the film. But the dates don't quite add up in their overlap, and at the end of TÁR we see that Bernstein's 'mentorship' came exclusively through VHS recordings of the CBS Young People's Concerts at Carnegie Hall. She was a young girl, Linda Tarr, growing up on Staten Island wishing she could be one of the more privileged children dressed to the nines and able to hear him speak in person.
The point is that Tár believed that she did know Bernstein, as well as the rest of the pantheon of great conductors and composers who came before her. Awoken by her radio alarm one morning in Berlin, she hears the finale of Dmitri Shostakovich's fifth symphony erupt around her and calls out, 'Who's there? Walter? Lenny? No, it's you MTT! Why do you insist on holding things up like that? Your business here is rejoicing. Not screaming like a fucking porn star!' She places herself in familiar dialogue with these conductors, including Bruno Walter, whom she could not have known, and Michael Tilson Thomas, whom she probably does. There's an air of Norma Desmond in Sunset Boulevard (1950) asking an absent Cecil B. DeMille for her close-up, or Rupert Pupkin in The King of Comedy (1982) believing he knows TV host Jerry Langford. It's all rather tragic.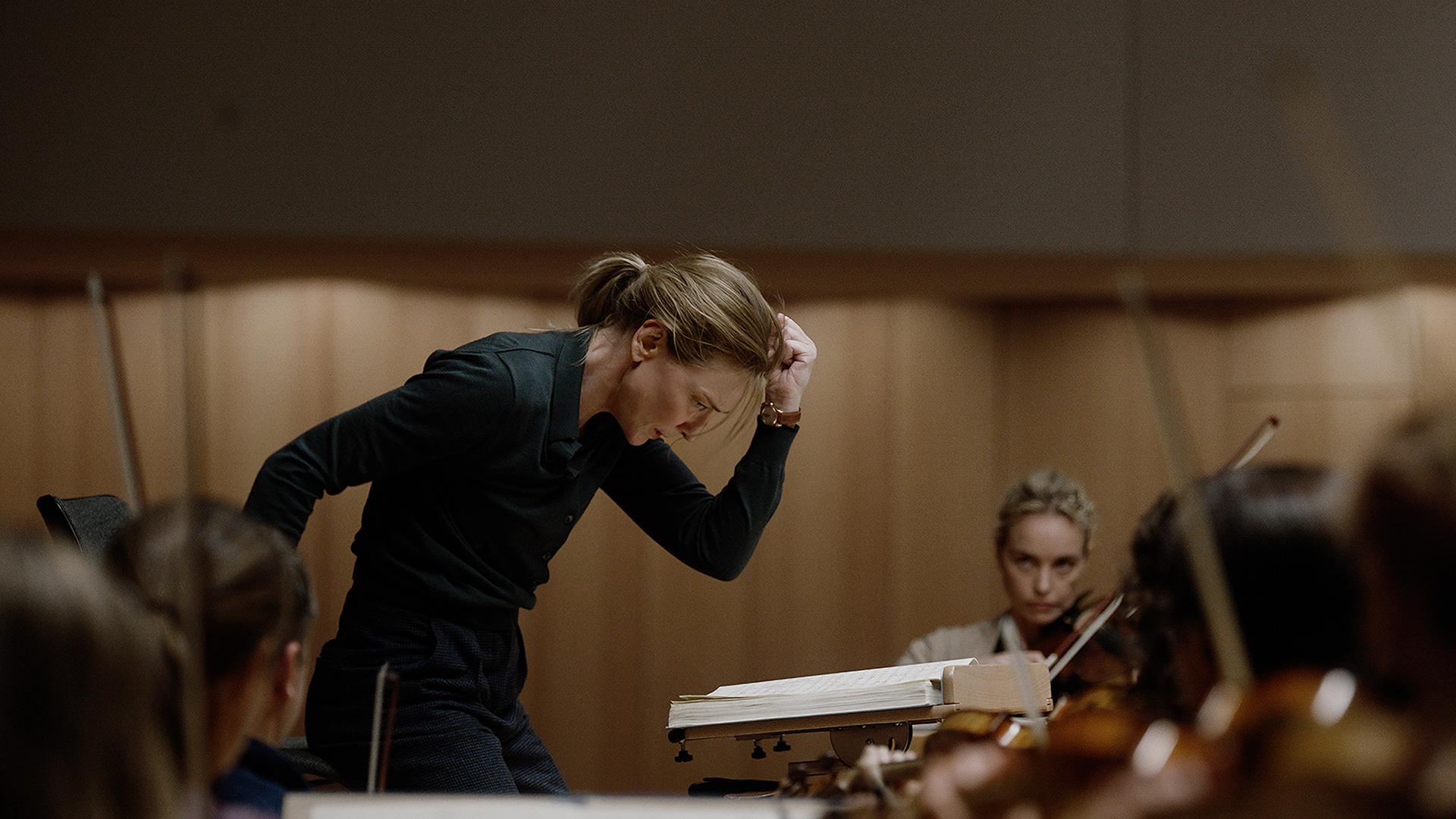 Meaning is wasted on Tár. This is best illustrated in her interview with Gopnik when she talks about the two tenets of wisdom she garnered from Bernstein. First is 'kavanah', which she defines as 'attention to meaning or intent', and 'teshuvah', 'the Talmudic power to reach back in time and transform the significance of one's past deeds'. Tár relates these words directly to music, using them exclusively in the context of a conductor's interpretation despite Gopnik pointing out to her that many in the audience would relate those terms in a very different context. These are concepts pertaining to prayer and repentance, invoked at Yom Kippur for the atonement of past sins.
Applying her doctrine, conductors and musicologists must sweep away all later knowledge to go back to the precise moment in the composer's life when they created their music – to do away with Kennedy and Visconti and take the 'Adagietto' at its original tempo. But it's not brute notation that Tár believes in, rather some more personal connection in sounds created when those notes are brought off the page into sound. She says this is to be found in Mahler dedicating the fifth symphony to Alma at a time when they were very much in love prior to her affair with Bauhaus founder Walter Gropius. We are expected to remember this interpretation, almost as a cry for others to look upon Tár with the same retrospective forgiveness.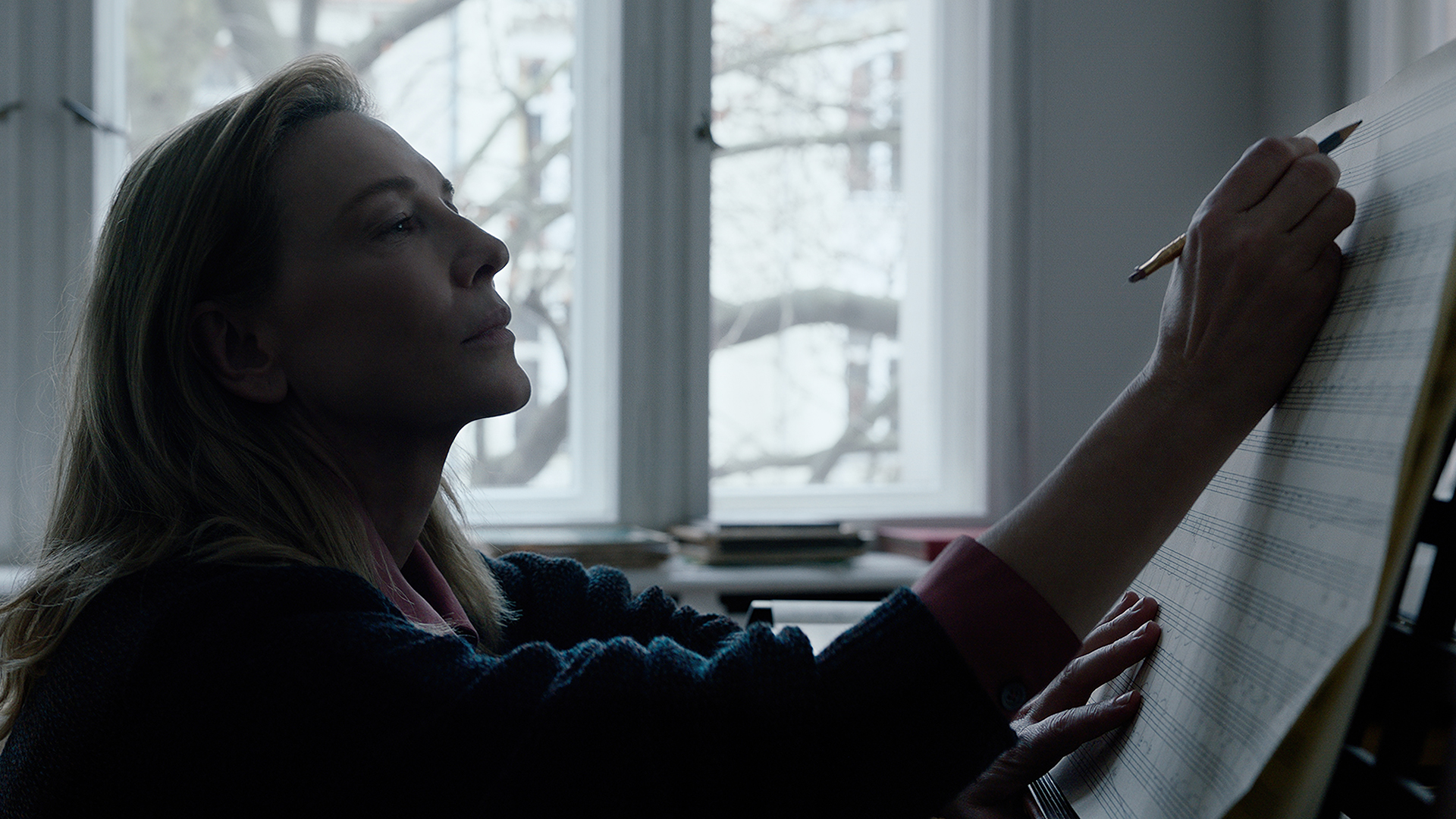 Later, Tár's assistant Francesca (Noémie Merlant) tells her that she made too much of Alma in the New Yorker interview, in that she implied that Alma betrayed her husband. Francesca reminds her that Alma was also a composer, but Mahler insisted that she stopped writing music because 'there was room for only one asshole in the house'. It echoes Tár's assumed promises to her mentees of rewarding sexual favours with conducting positions that never materialise; she keeps the glory for herself. Francesca then quotes the 18th-century French advocate of women's rights Olympe de Gouges, which, like references later made by cellist Olga (Sophie Kauer) to German Communist Clara Zetkin and even International Women's Day, appear to go over Tár's head.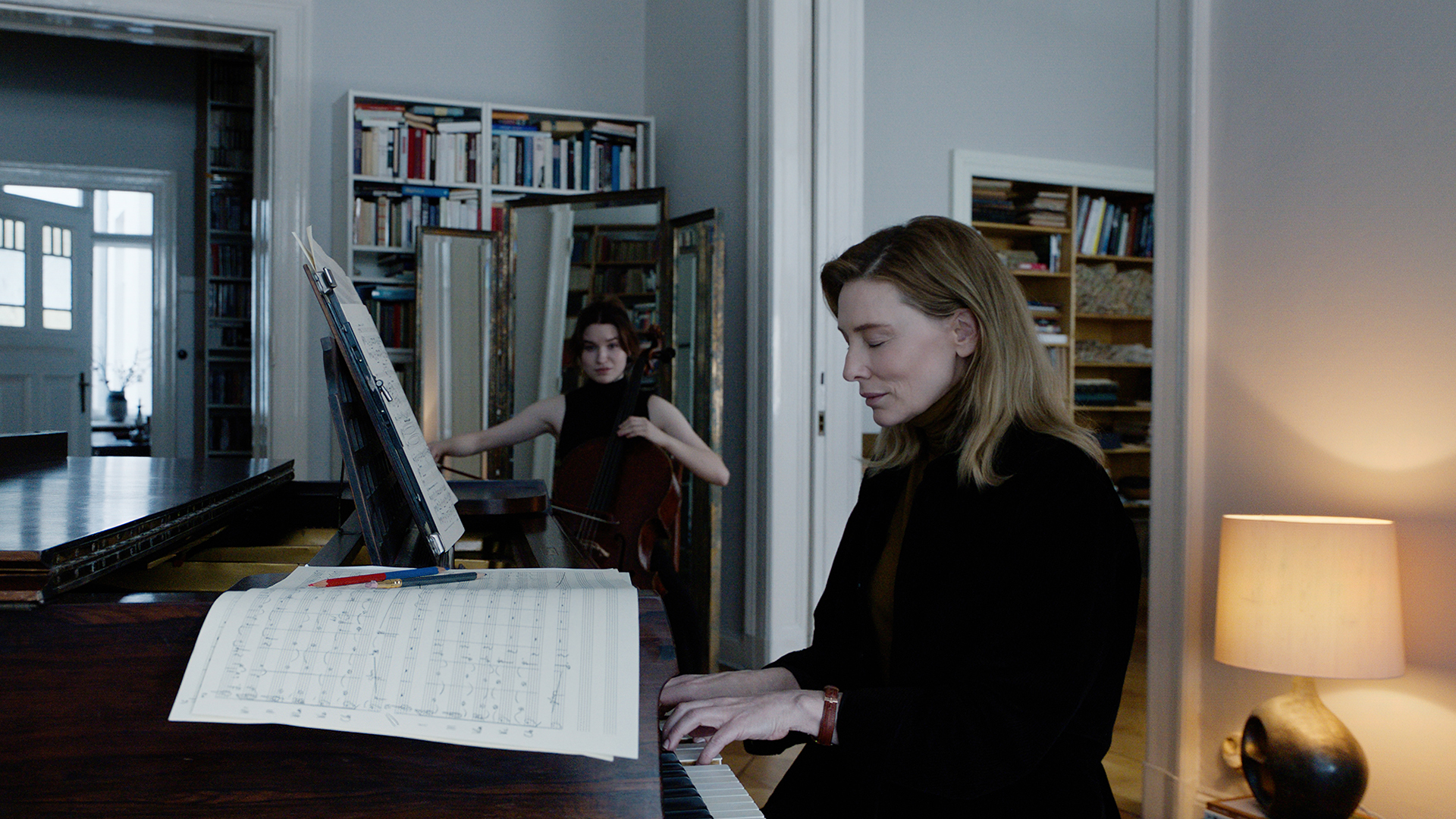 This is where contradiction lies at the heart of Tár's thesis on music. She believes that because she is at the peak of her profession, the 'real lifting' of other women has already been done by female conductors like Nadia Boulanger and Antonia Brico. While Tár is cited as having championed contemporary women composers such as Jennifer Higdon and Hildur Guðnadóttir, who provides TÁR's score, she is dismissive during her Juilliard class of Rō (2013), which was composed by Anna Þorvaldsdóttir. In Gopnik's introduction, he says that she justified programming works by these composers alongside those from the classical canon because 'these composers are having a conversation and it may not always be so polite'.
Yet we never see Tár putting this into practice. She tells Juilliard student Max (Zethphan Smith-Gneist) to swap out his interest in Þorvaldsdóttir for the Mass in B Minor (1749) by J.S. Bach. When choosing which work to pair with Mahler's fifth for the concert recording, she selects Edward Elgar's cello concerto. Tár gives the impression of being radical while toeing a well-trodden line laid out by Walter, Bernstein, Barenboim, et al. Even at the start of TÁR when Gopnik sings her praises as a pioneer in voiceover, what we see on-screen is a meticulous process of imitation of the classic Deutsche Grammophon LP of Claudio Abbado conducting Mahler's fifth, from the suit right down to the red pencil he holds on the cover.
The extent of her self-delusion is so great that, even after her downfall, Tár continues to hold on to her favourite Bernstein soundbites in her exile to the Philippines. The ending of TÁR, in which the conductor is reduced to leading a youth orchestra playing along to clips from the video game Monster Hunter: World (2018), is not necessarily derisive of gaming music. Concerts featuring music from films and games are even more popular now than canonical works, albeit among a different audience, and it's caught up with her. By failing to practise what she preaches, Tár finally realises she cannot have her cake and eat it. And Mahler's fifth comes to sound her death knell after all.