Nikki Baughan delves into the clever use of cinema language to enforce the themes of The Good Boss, a satirical comedy in which Javier Bardem plays a CEO struggling to keep his employees in check.

The reflection in the stained and smeared bathroom mirror is of a man coming undone. His face twists with the effort of holding back his rage, his hands grip the side of the basin, strands of his perfectly coiffed hair flop defiantly across his forehead. The camera is tight on him, reflections of workers – his workers – on the factory floor behind him are so blurred as to be inconsequential. Our attention is squarely on this man in this moment and, although it only lasts a couple of minutes, it is an intense and powerful scene.
That's because this is one of the very few times in Fernando Leon de Aronoa's excellent corruption satire The Good Boss where we see titular employer Julio Blanco (played by Javier Bardem) present himself as anything less than perfect. To those around him — his employees,  the local community and, to a lesser degree, his wife — he is determinedly patient, friendly and approachable. Childless, he treats his workers like family and seems focused on their happiness and job satisfaction.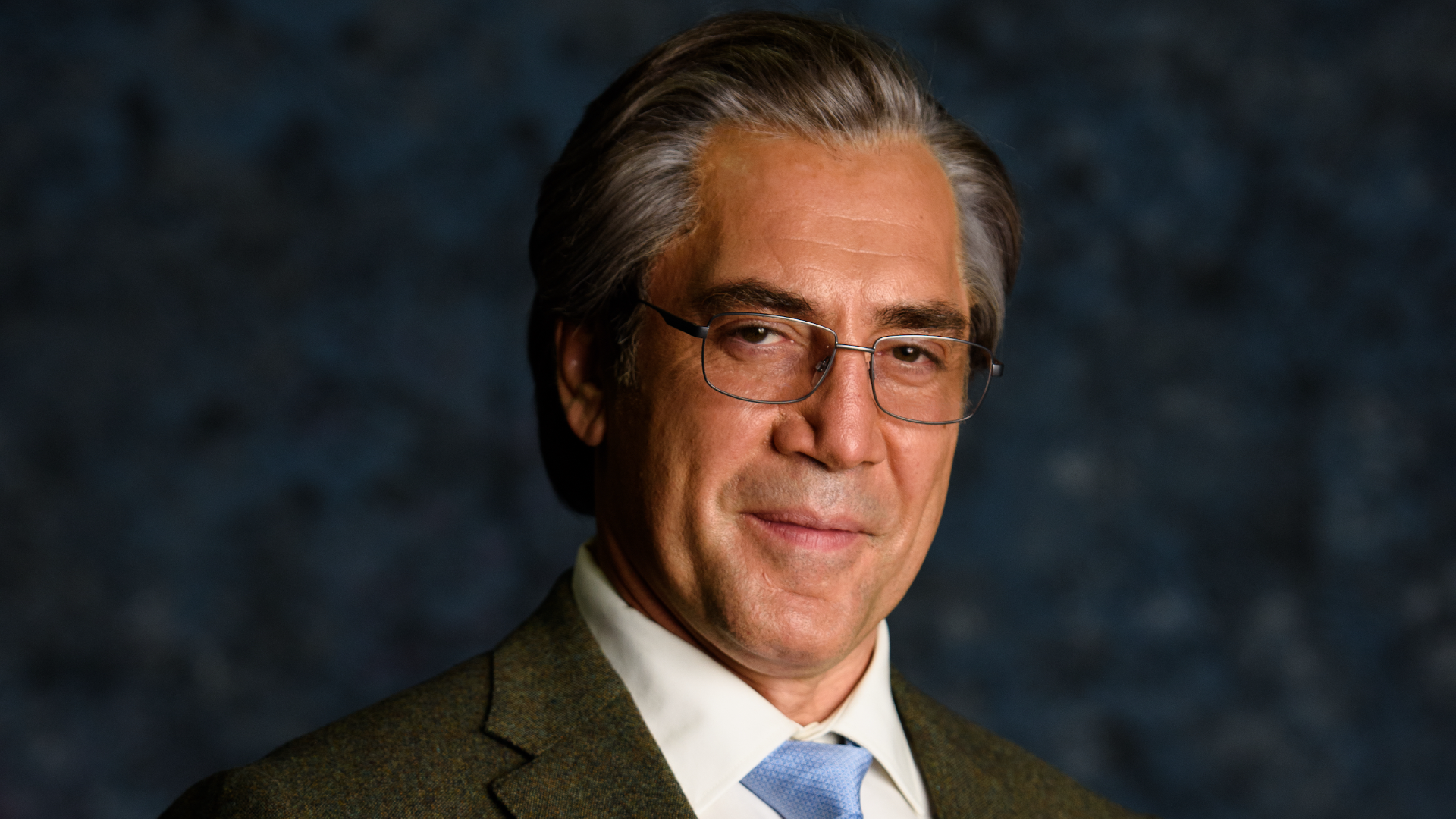 But, as we spend more time in his company, we come to realise that this affability of his is a façade, a way of carefully manipulating those around him to get exactly what he wants. In this case, it's a prestigious local commerce award (to add to his already groaning trophy wall) and the reputation that comes with it. As his best-laid plans to prepare for the prize committee's surprise visit begin to unravel — spearheaded by a disgruntled ex-employee setting up a protest camp across the street, a senior manager driven to distraction by marital woes and an ill-chosen one-night stand threatening to expose everything — Blanco is pushed to ever more desperate measures to keep all the plates spinning.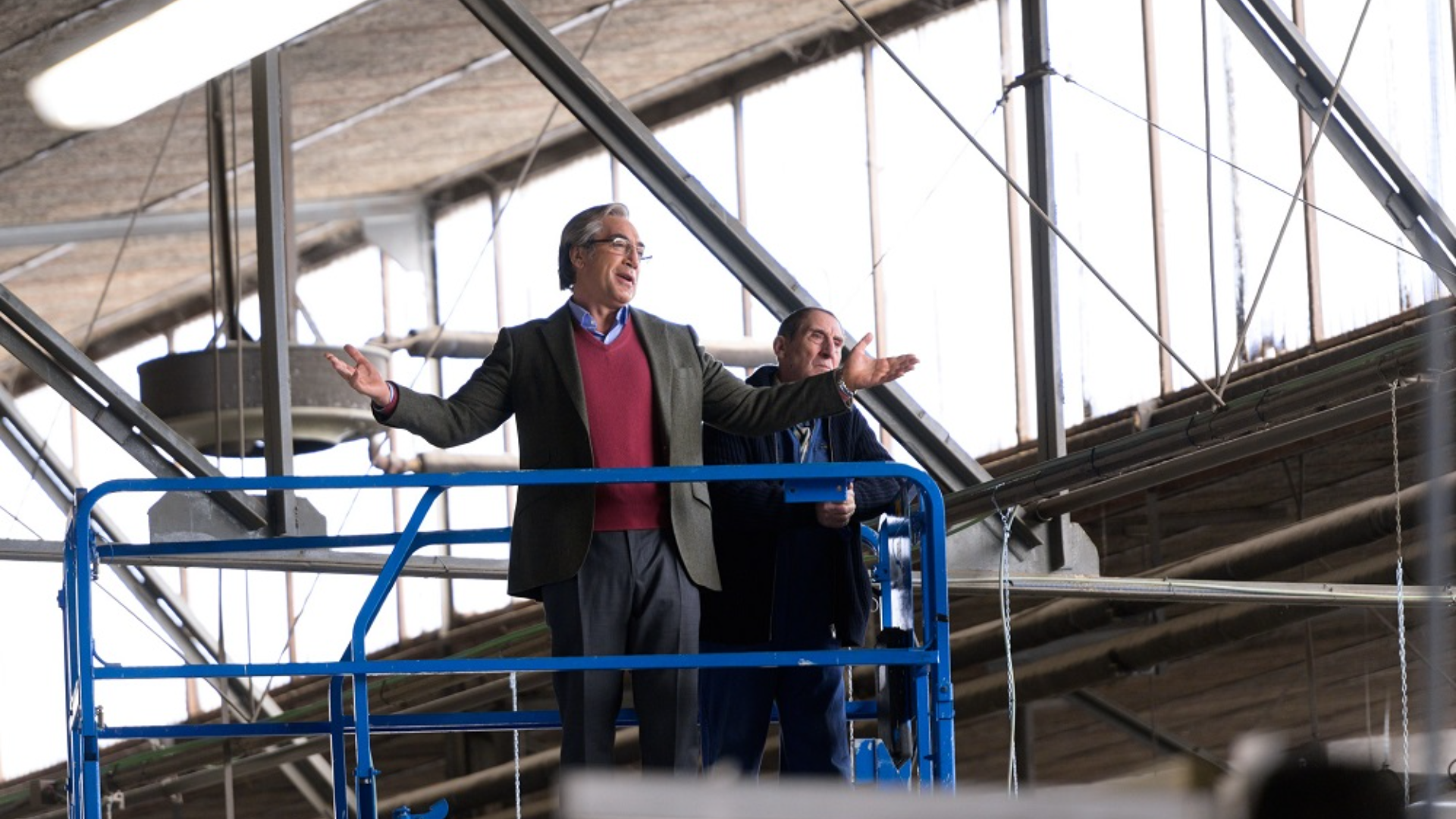 There's no doubt that Leon de Aronoa leans heavily into the more on-the-nose metaphors that populate his film; how can he not? He's deliberately written a story about the fallacy of perfection and the corruptive nature of personal greed set in a factory which manufactures scales that promise perfect balance. And naming Bardem's character Blanco (Spanish for 'white') is an overt nod to the fact that this slippery character is far from pure. Yet there's much here that works on a more nuanced level as well, clever creative choices that very effectively underscore the film's themes of secrets, lies and self-serving duplicity.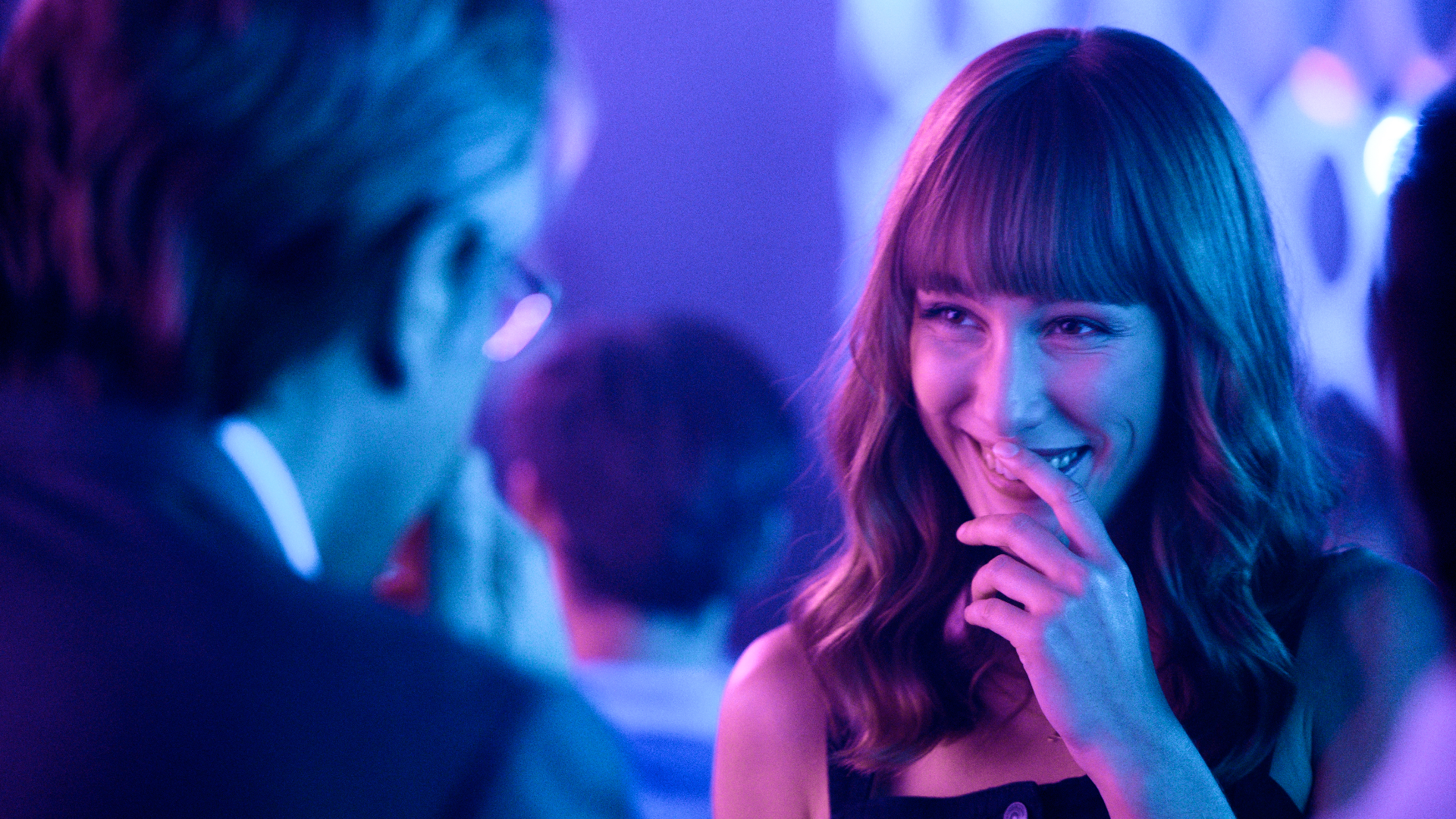 Cinematography (from Pau Esteve Birba) and editing (from Vanessa Marimbert) work in tandem to establish an atmosphere that feels immediately off-kilter. The film opens with an incident of a nighttime assault, perpetrated by a young Spanish gang targeting a group of Arab immigrants. Bloody and brutal, it's shot on a handheld camera that throws the viewer straight into the action of this unpleasant altercation. Then, a swift cut brings us into the bright, calm interior of Blanco's factory, the camera static and focused as he addresses his staff, thanking them for their work and reminding them they are all 'one big loyal family'. While there is no indication of how — or even if — these two events are connected, the shock of that opener bleeds into Blanco's speech, unconsciously undermining his magnanimous position, even if the full extent is only realised in retrospect.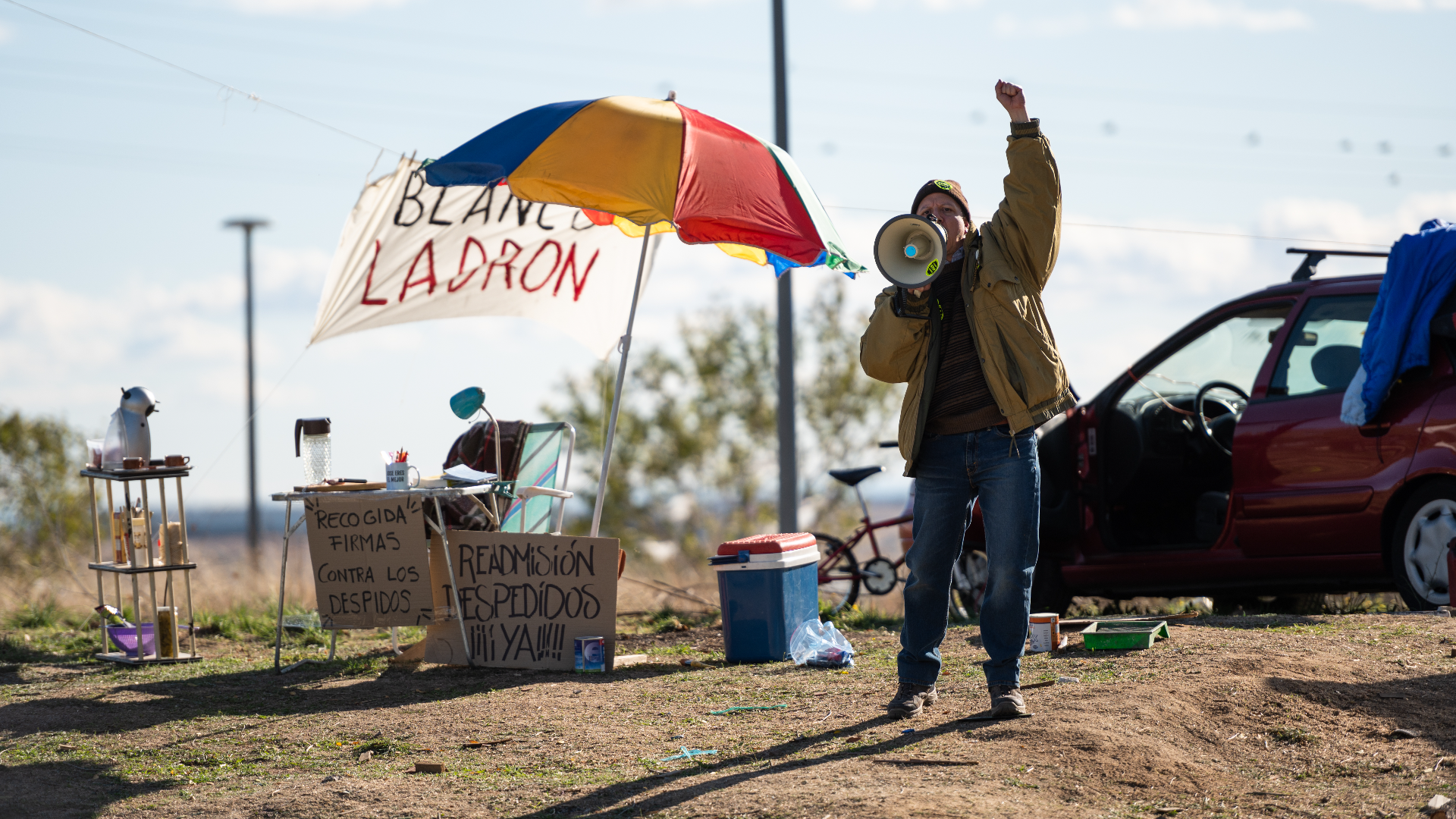 Throughout the rest of the film, Birba's camerawork casts doubt on Blanco's character without overegging the monstrous pudding. It tracks him in profile as he strides purposefully through the factory, as some sort of Pied Piper with sycophantic interns and employees in town, past well-balanced scales (apart from the tricky one outside the front gate that refuses to align) and a wall daubed with the company's logo in huge, red-painted letters: 'Effort, Equilibrium. Fidelity'. It might take a second look to notice that these letters are cracked and peeling, an artefact from a different time, rather than an assurance in the present.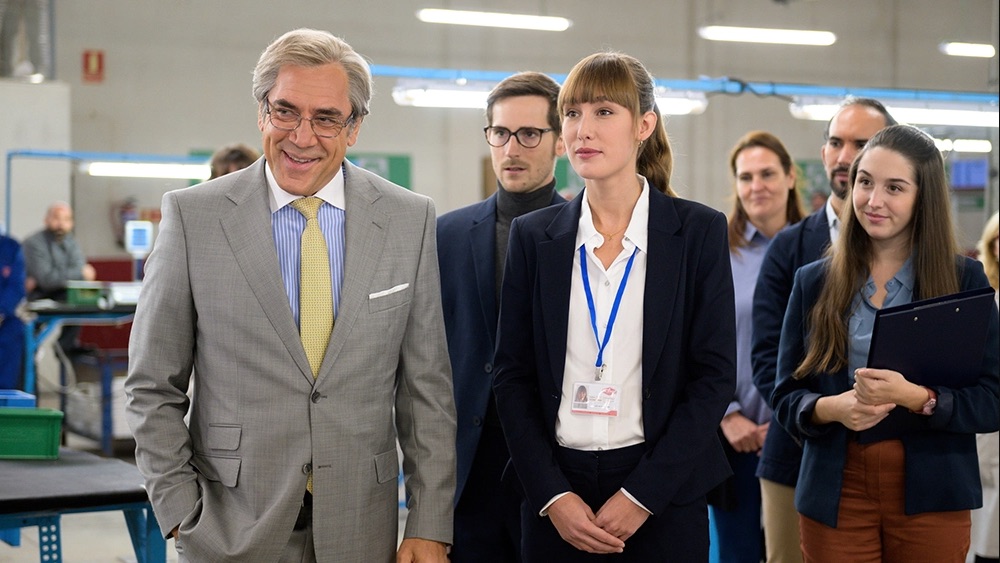 Elsewhere, lingering shots – often held for longer than is comfortable – focus with laser precision on the empty spot on Blanco's trophy wall where the much-coveted next gong will reside. It's notable that the awards are on display in his sprawling home and not in the factory among the employees he's claimed are 'family'. These accolades are certainly not to be shared. Several moments have the feel of a psychological thriller; a dinner party with old family friends is laced with tension as Blanco's wife undermines his soliloquy about hard work with the pointed fact that he inherited the factory, and its success, from his father. The camera cuts swiftly between the diners as potentially explosive secrets bubble under the surface.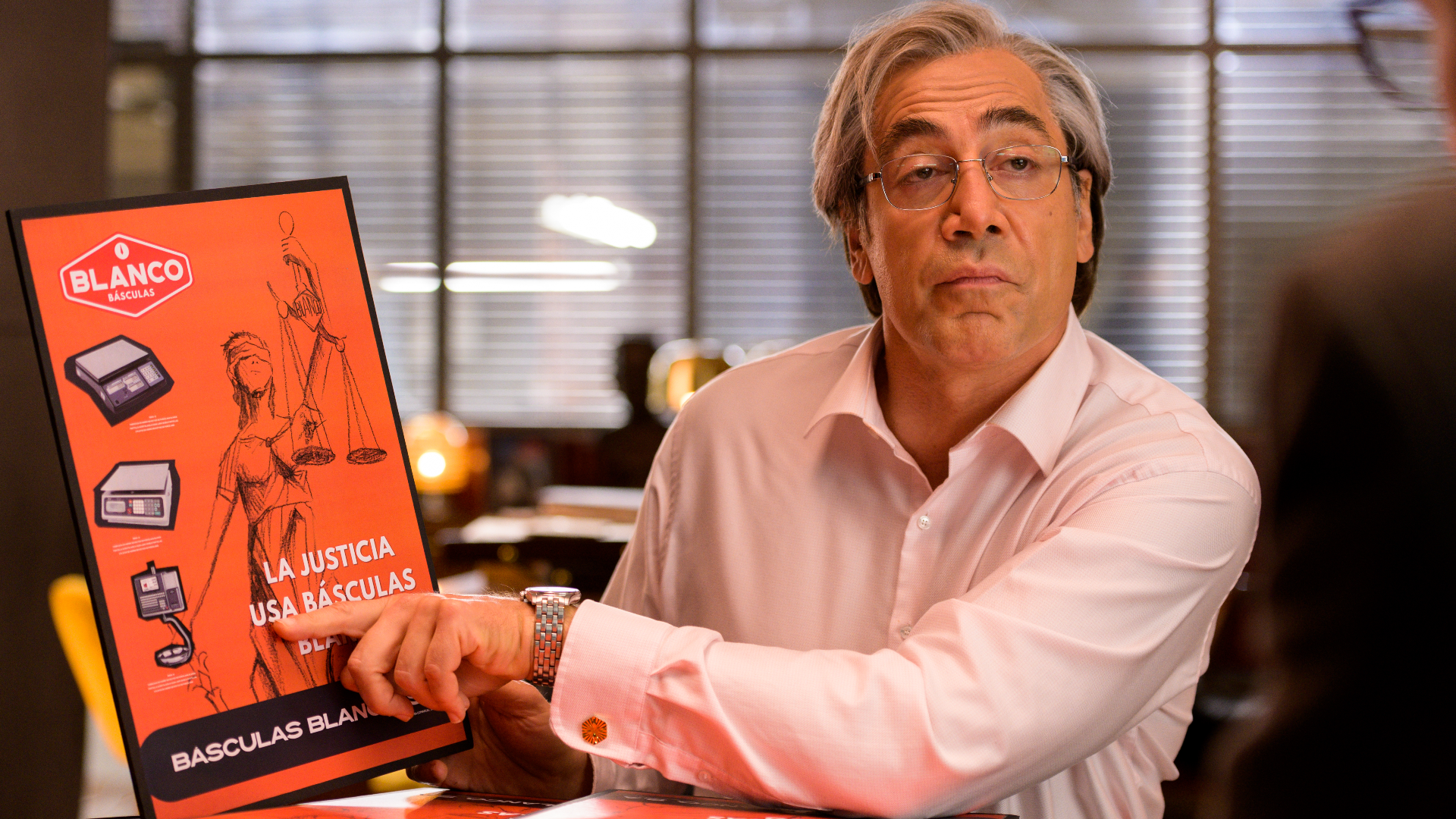 The Good Boss is on Curzon Home Cinema from Friday
Watch Here
As in that key moment of emotional unravelling in front of the bathroom mirror, reflective surfaces are a recurring motif. The camera often catches Blanco's well-groomed visage in shining scales or the gleaming plaques that adorn his trophy wall. As we come to learn his true character we begin to see through this image he wishes to project, which is increasingly exposed as disingenuous. 
Conversely, several crucial moments, are shot through windows or at a distance. These are moments when Blanco's true character comes out; in these moments of calculated premeditation, the viewer is purposefully kept at arm's length. One such instance occurs after Blanco bails an employee's son out of jail; in a moment that connects the film's opening scene to Blanco's story, a private conversation Blanco has with the young man is seen through the windshield of his car and not heard. Similarly, an exchange between Blanco and that same employee later on, which is to have severe consequences, is shot at a distance, the factory machinery drowning out their dialogue. This clever tactic means we are not privy to what is actually said, we can only witness the consequences of these conversations in later scenes.
It's here that careful editing comes into play. With the action between Blanco and key characters playing out in increasingly knotty vignettes, Marimbet keeps those threads from becoming tangled. In step with Blanco's careful machinations, she joins the dots between seemingly inconsequential moments, slowly redressing the balance of the narrative in small increments until the truth is laid bare (to us, at least).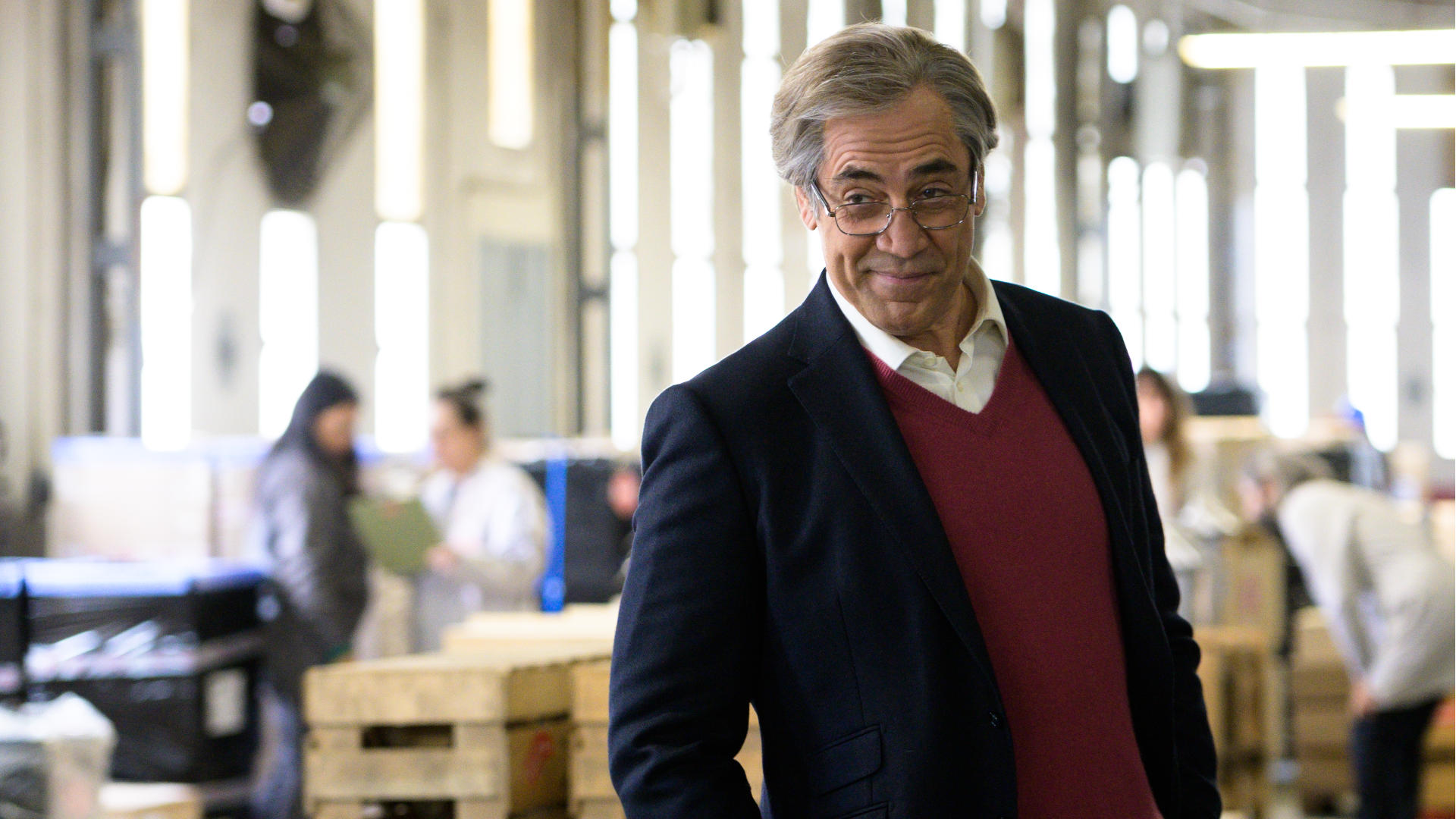 A microcosmic satire of capitalist corruption and changing attitudes towards everything from gender politics to class mobility, The Good Boss balances those weighty themes with dark humour, a light touch and a well-crafted cinematic narrative subtly revealing that behind this seemingly kindly philanthropist beats the heart of a callous, self-serving opportunist. Truly a parable for our times.
The Good Boss is in cinemas and on curzon home cinema from 15 July