The 67th edition of the BFI London Film Festival brings together original, uncompromising visions in filmmaking. With over 170 features – alongside shorts, Experimenta and Expanded programmes – it's a monumental terrain to navigate. So, here's an overview of the many highlights the Festival has to offer.

The opening and closing night galas, Emerald Fennell's Saltburn and Kibwe Tavares' The Kitchen, present very different portraits of British life. Fennell's second feature, after the Oscar-winning Promising Young Woman (2020), is a deliciously dark fish-out-of-water tale with Barry Keoghan as a working-class Oxford student, who is invited to the historical country pile of a privileged classmate (Euphoria's Jacob Elordi). Those who appreciated Promising Young Woman's mordant humour are certainly in for a treat. Tavares' film, co-written and co-produced by Daniel Kaluuya, is a dystopian London thriller set in and around a tough estate. It stars East End rapper Kano, who proved such a commanding presence in the Top Boy series.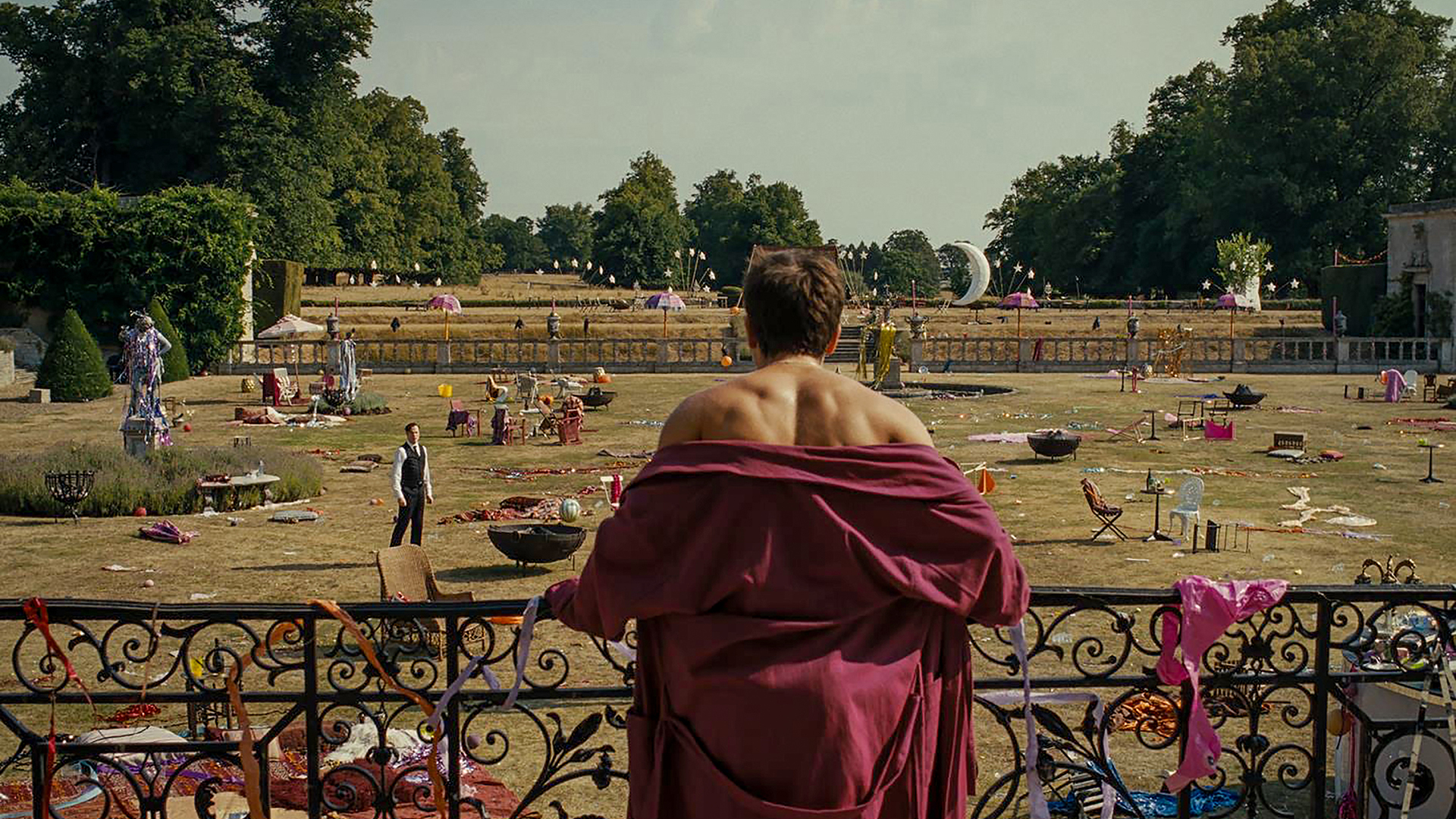 Another festival highlight is likely to be David Fincher's The Killer, which marks Michael Fassbender's return to the screen after a four-year hiatus; he plays the titular assassin who begins to question his profession. Meanwhile, Andrew Scott and Paul Mescal will be a strong draw as the stars of 45 Years (2015) director Andrew Haigh's All of Us Strangers, a very modern ghost story. Plus Mescal's pulling double duty at the festival, since he also leads Foe, portraying a farmer whose relationship with Saoirse Ronan is torn apart when he's sent on a mission into space. (It's the Irish-actor pairing the internet has clamoured for.) And Lady Macbeth (2016) director William Oldroyd's psychodrama Eileen, based on Ottessa Moshfegh's novel, sees Anne Hathaway and Thomasin Mckenzie turn in powerhouse performances as employees at a boys' penitentiary whose attraction to each other breaks all the rules. Similarly starry is Fingernails, from Apples (2021) writer-director Christos Nikou. It features Jessie Buckley, Jeremy Allen White and Riz Ahmed in a near future where machines are able to divine a love connection between people, which might pose problems for some long-term relationships.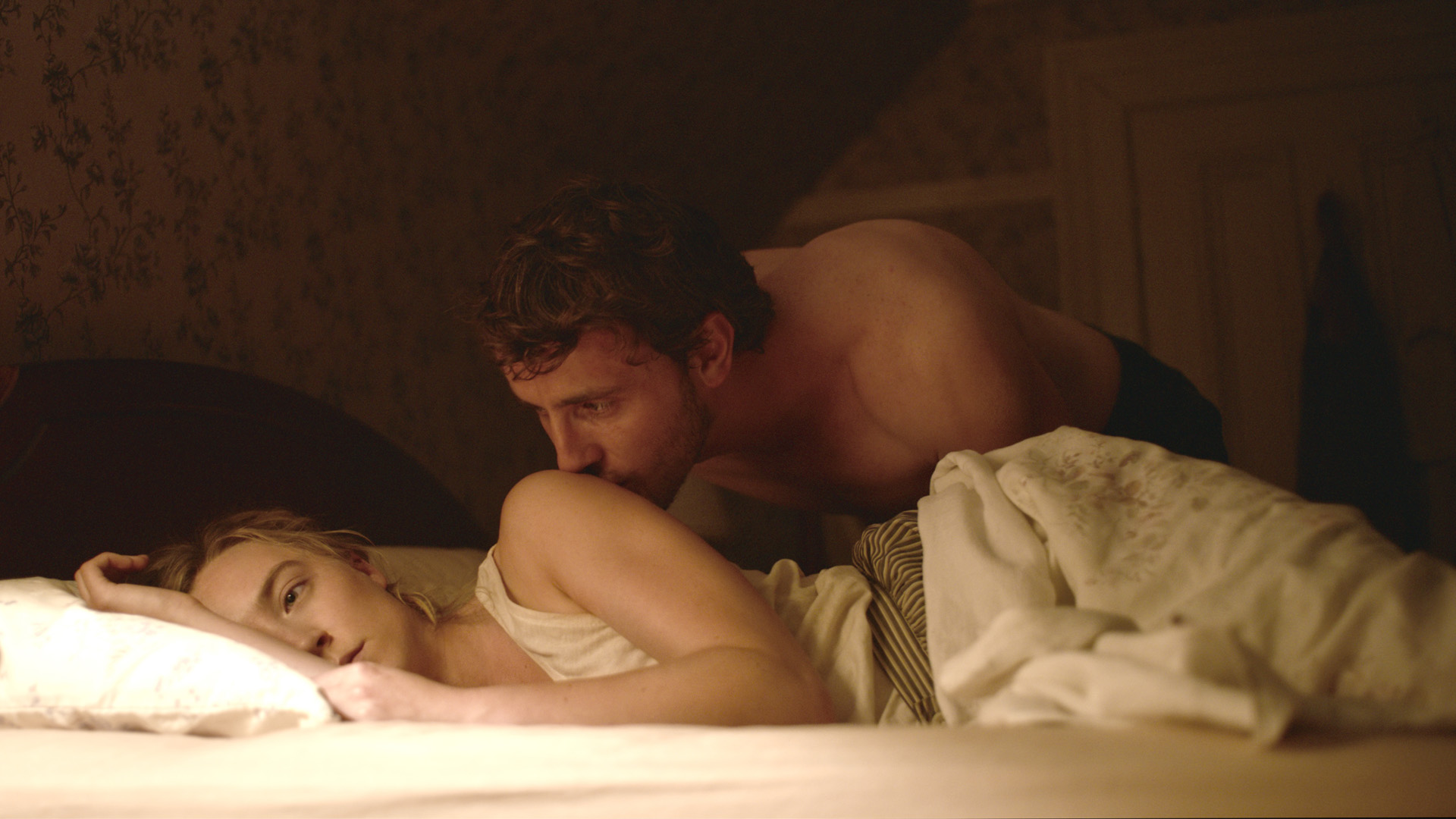 One of the the BFI London Film Festival's buzziest titles in undoubtedly Martin Scorsese's epic Killers of the Flower Moon. Crime and history converge in this extraordinary tale of a series of murders among the Osage Nation in 1920s Oklahoma. The film stars Robert De Niro and Leonardo DiCaprio in their first film together since 1993's This Boy's Life, and first co-starring roles in a Martin Scorsese picture, whom they have previously collaborated with, respectively, nine and five times. Killers also features Lily Gladstone – in a performance that's garnering significant awards talk – who, like Mescal, has two films at the festival, the second being the intimate indie drama Fancy Dance, about a young Indigenous girl and her aunt.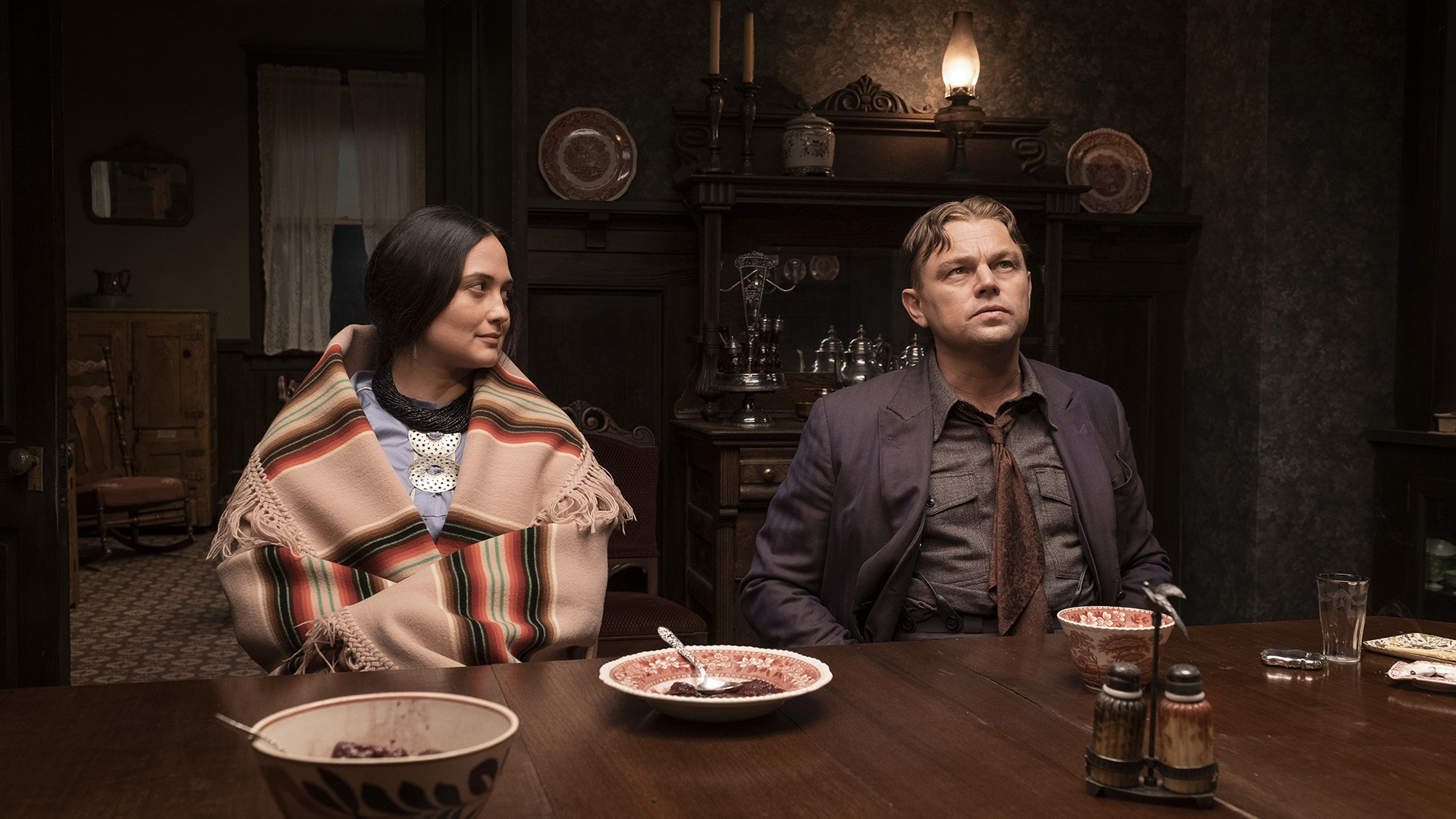 And, on the subject of awards, the festival programme is filled with other big-hitting directors whose work will likely play a leading role in the coming season. Bradley Cooper's Maestro is one of the galas – his biopic of composer and conductor Leonard Bernstein, and follow-up to his much-loved A Star is Born (2018). Alexander Payne's The Holdovers is another gala, a comedy-drama set in a boarding school and featuring Payne's Sideways (2004) star Paul Giamatti as a curmudgeonly teacher who warms to two young pupils forced to spend the winter holidays on campus. Todd Haynes is reunited with his Safe (1995) and Far From Heaven (2002) collaborator Julianne Moore in May December, about an actor (played by Natalie Portman) researching the subject of her next film, a woman who married a much older man. And Emma Stone is reunited with The Favourite (2018) filmmaker Yorgos Lanthimos for Poor Things, which is about a suicide victim in Victorian England who is resuscitated by a visionary scientist, and decides to embark on a sensuous and carnal journey around the world.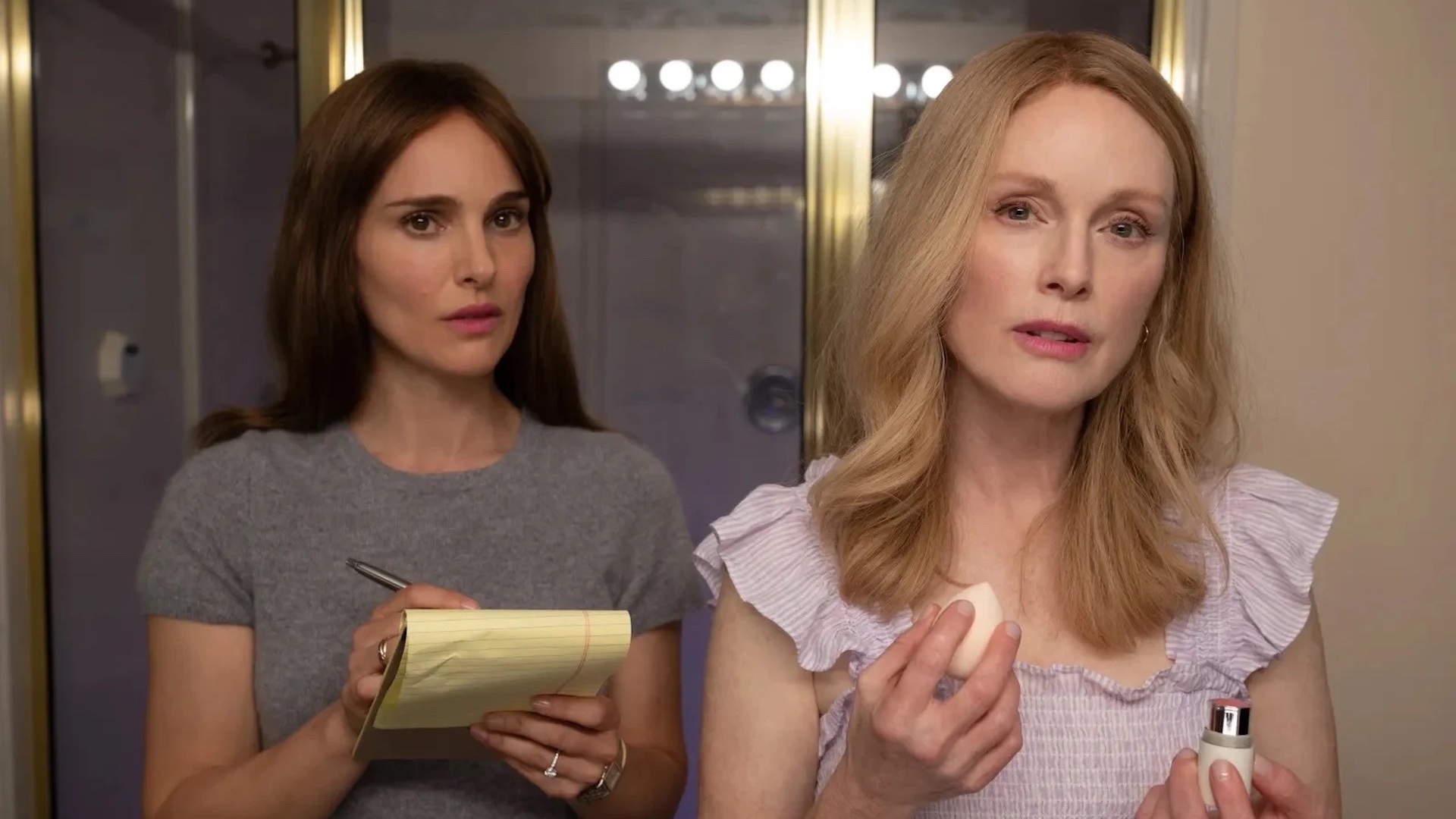 Other awards contenders include Under the Skin (2013) director Jonathan Glazer's intense Holocaust drama The Zone of Interest. A loose adaptation of Martin Amis' novel, it presents a chilling portrait of power and was one of the hits of Cannes this year. Sofia Coppola's Priscilla presents an account of a marriage lived in the bright glare of celebrity: between Priscilla Beaulieu (Cailee Spaeny) and Elvis Presley (Elordi, a complement to his opening-gala gig). It's perfect material for a director fascinated by the veneer of fame and its corrosive impact on real lives. Chris Pine makes his directorial debut with Poolman, playing the hapless titular hero – with echoes of Jeff Lebowski – whose discovery of corruption sees him embark on a dope-fuelled mission to bring the offenders to justice. The film also stars Annette Bening, who will likely be a Best Actress nominee with Nyad, an involving account of open-water swimmer Diana Nyad's determination to cross the 110-mile stretch between Cuba and Florida without the aid of a shark cage.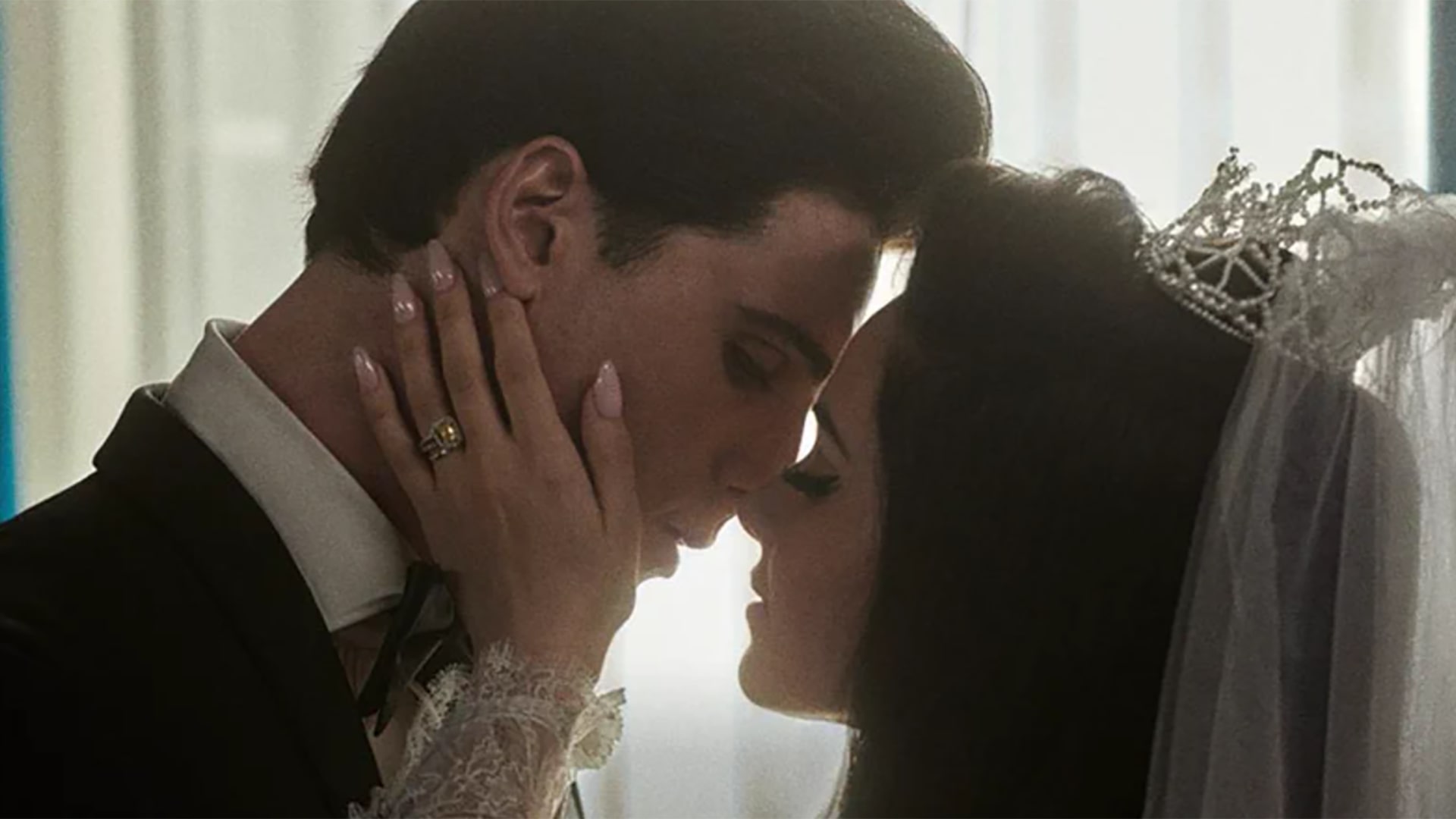 Another hot ticket, that similarly goes the distance, is Loving (2016) director Jeff Nichols' The Bikeriders. Inspired by photographer (and co-screenwriter) Danny Lyon's 1960s experiences with a Chicago motorcycle club, the film is told from the perspective of a new member, played by Jodie Comer, and also stars Tom Hardy, Austin Butler, Mike Faist and Nichols regular Michael Shannon. (Don't miss Comer as a mother struggling to survive in a flooded London in eco-disaster movie The End We Start From.) Also depicting a journey is The Assistant director Kitty Green, who teams up with that film's star Julia Garner, and Jessica Henwick, for The Royal Hotel, a drama about two US backpackers in Australia who find themselves in trouble in a backwater town.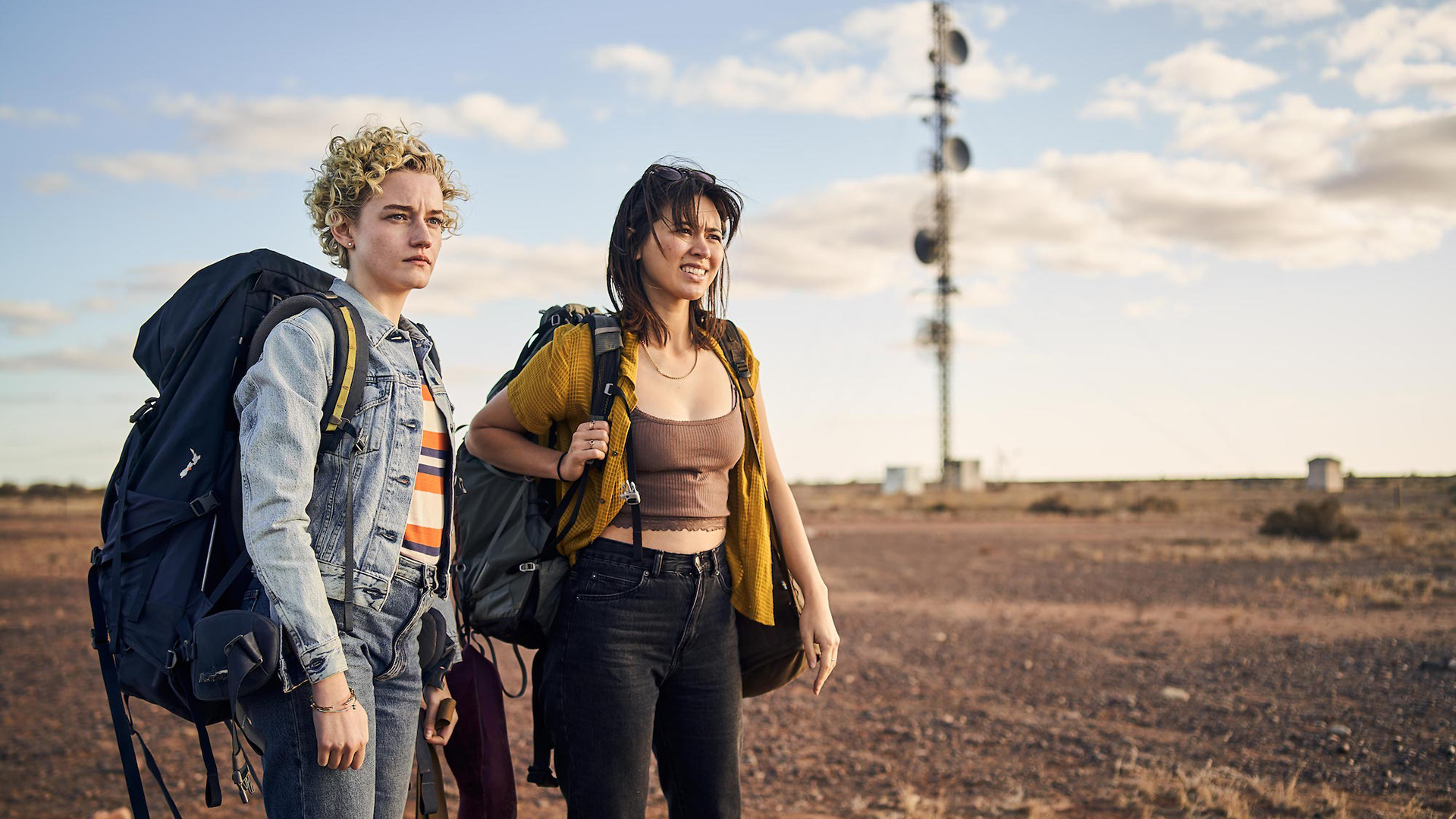 Perhaps the most strange and wondrous of all the geographical and spiritual road movies screening in the festival is Lois Patiño's Samsara. Divided between Laos and Zanzibar, it's a film that explores this life and the next, through its evocation of a world that exists alongside ours that is barely perceptible, yet is an essential bridge to the afterlife. It's a transporting, richly rewarding and wildly unconventional film, nowhere more so than in the jaw-dropping interlude that takes us from Asia to the coast of Africa.
The festival also includes plenty of journeys towards selfhood. With 20,000 Species of Bees, Spanish filmmaker Estibaliz Urresola Solaguren channels the energy of Víctor Erice's 1973 classic The Spirit of the Beehive to capture a pivotal summer in the lives of a young girl and her mother. And the vicissitudes of childhood are richly explored by Hirokazu Kore-eda in Monster, a film that continues his astonishing skill with young actors. The less you know about the surprising plot, the better, but this is a stunning work from one of contemporary cinema's finest filmmakers.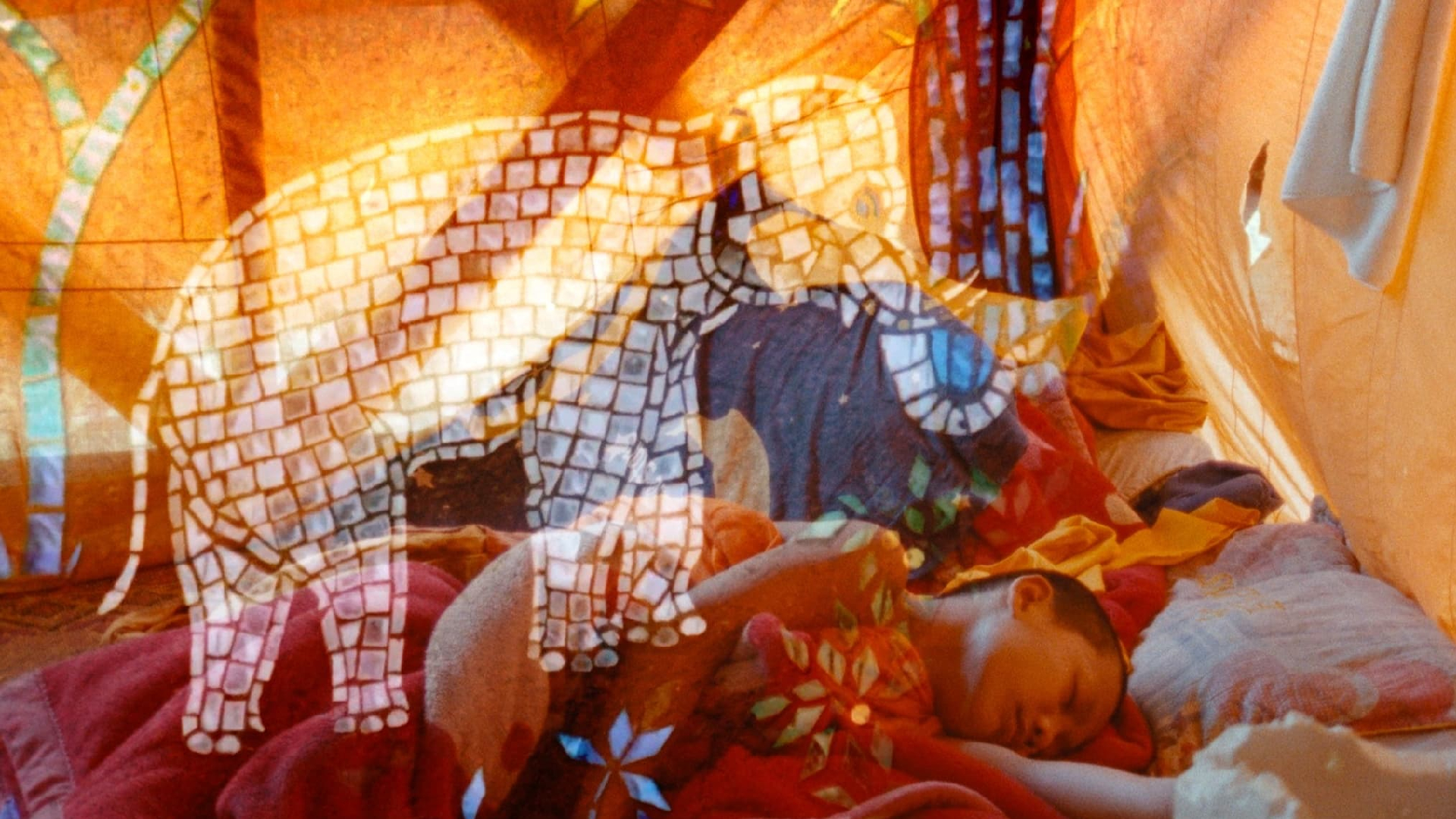 Animation, both in the Families strand and outside it, plays a strong hand this year. Alongside Aardman Animations' gala screening of Chicken Run: Dawn of the Nugget, there's Robot Dreams from director Pablo Berger, whose live-action work (including 2012's Blancanieves) often embraces the fantastical quality of animation. His exquisitely beautiful, achingly bittersweet Robot Dreams is a 1980s-, New York-set tale of a friendship between Dog and the robot he purchases to make life less lonely. Plus, Hayao Miyazaki's hotly anticipated The Boy and the Heron, the latest from the Studio Ghibli co-founder that has already made a splash in its native Japan.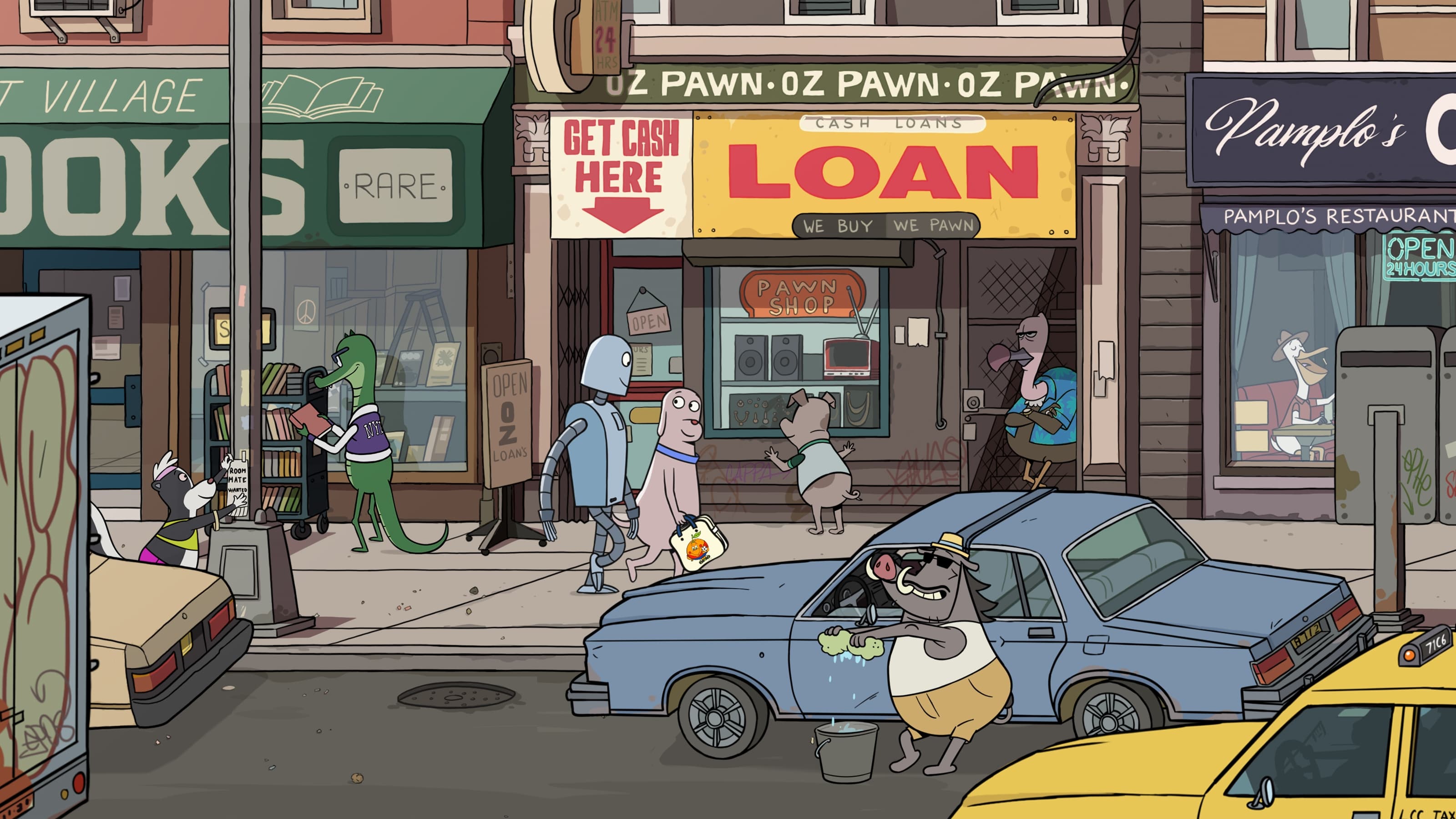 It's also been a banner year for documentary. The godfather of vérité cinema, Frederick Wiseman, returns with Menu-Plaisirs Les Troisgros, an immersive portrait of the three-Michelin-star restaurant. And the turbulence of history lies at the heart of Steve McQueen's Occupied City. An epic portrait of Amsterdam past and present, the film employs contemporary images of locations within the Dutch capital, while a voiceover informs us of what took place at each site from 1940 to 1945. That period of history also plays a role, albeit less overtly, in the work of internationally acclaimed artist Anselm Kiefer. Wim Wenders' visually dazzling 3D, digital 6K documentary portrait Anselm takes us into the artist's working space, brilliantly conveying the scale of his work and the forces that fed into it. It's a passionate paean to an artist and a respectful document of an individual employing monumental art as a way of remembering history. There's also Nicolas Philibert's On the Adamant, a sensitive portrait of the community aboard a floating mental-health facility specialising in adult care.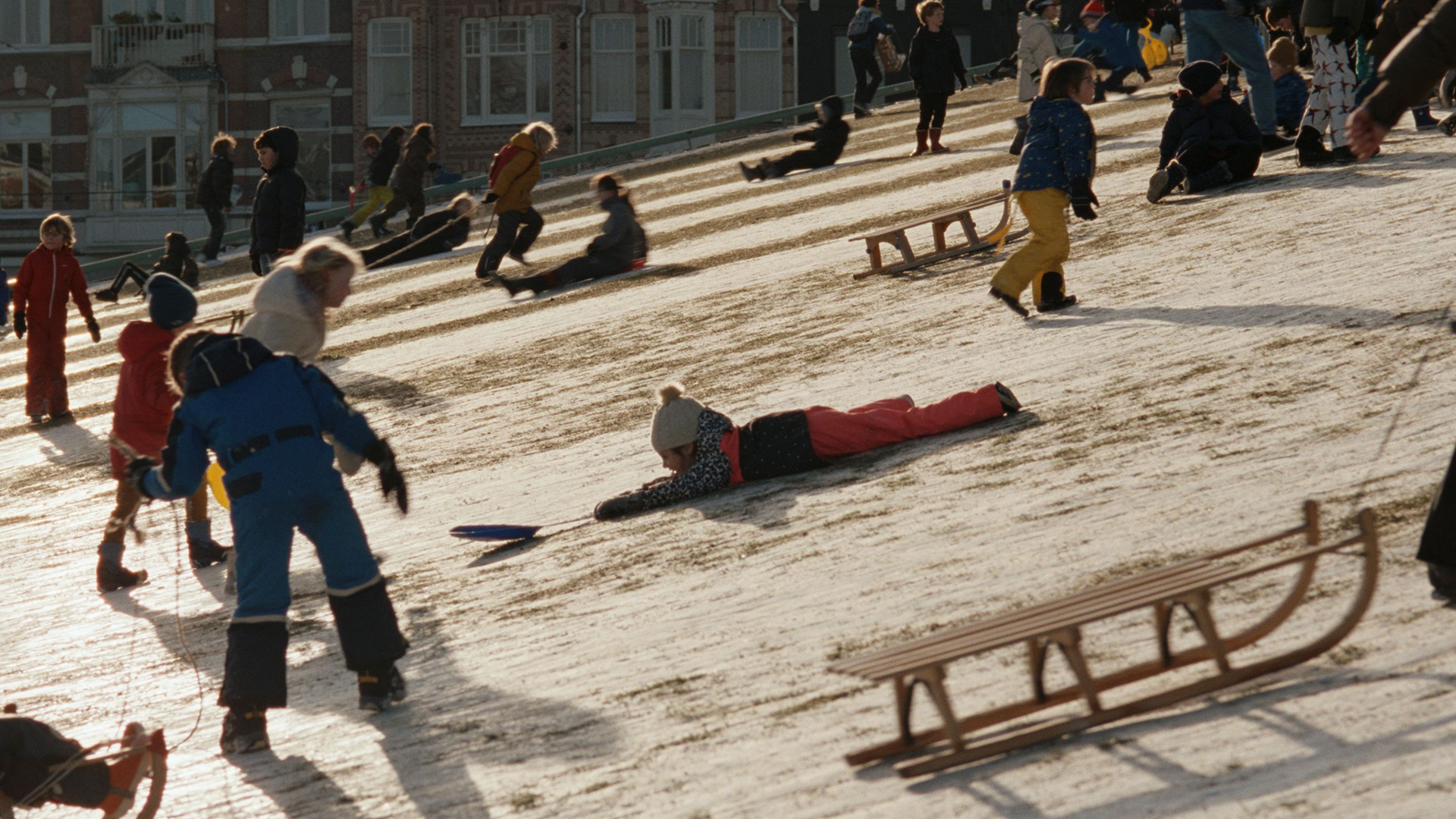 The festival's attractions don't end there. Before… trilogy director Richard Linklater teams up with Glen Powell (Top Gun: Maverick, 2022) for Hit Man, about a police investigator who goes undercover as an assassin to catch the individuals ordering hits. Léa Seydoux and George MacKay topline Bertrand Bonello's Henry James-inspired The Beast. Eternal Sunshine of a Spotless Mind (2004) auteur Michel Gondry offers his zany take on the films about filmmaking subgenre. Finally, Vietnamese master filmmaker Tran Anh Hung serves up a delicious meal with The Pot-au-feu, starring Juliette Binoche and Benoît Magimel as two 19th-century chefs whose culinary creations are as appetising as their relationship is heated. Like so many of the films in this year's festival, it's the perfect concoction to arouse the senses.
EXPLORE THE 2023 BFI LONDON FILM FESTIVAL PROGRAMME