Curzon, along with other cinemas across the city, welcome a special series of programmes drawn from this year's London Short Film Festival.

The LSFF, the UK's pre-eminent festival platform for short films, is the first major festival of the UK film calendar. And unfortunately, like so many other festivals over the course of the last year, the planned programme of in-cinema screenings, talks, interviews and events was stymied by COVID-19. The festival did succeed in offering audiences a varied online programme. But like so many of their feature-length counterparts, there are a vast and varied number of shorts that deserve to be seen on the big screen.
The LSFF team, in tandem with a variety of London venues, have put together programmes that represent the vast well of talent currently working in short film production, both in the UK and internationally. Curzon will be screening four of these programmes, which include: the dark and suspenseful 'A Rural Gothic'; the wild humour of 'Funny Shit'; chronicling metropolitan experiences in 'London Lives'; and a showcase for the loved up with 'A Summer's Matinee of Romantic Films'.
LSFF was founded in 2003 and each January it plays host to ten days of screenings featuring hundreds of British and international films. As the festival's Artistic Director Philip Illson notes, 'LSFF exists to spotlight a multiplicity of filmmakers, visual artists and creatives across intersections and with a commitment to peripheral voices. It prides itself on an 18-year ethos of giving screen-space and visibility to unconventional and thoroughly independent filmmaking, and our programming seeks to situate the contemporary in dialogue with its history and the world at large. LSFF is both a platform where filmmakers can cut their teeth and define their careers, and a celebrator of the archival treasures and talent that got us here.'
These programmes are a great opportunity not only to catch up with the work of some of the finest short filmmakers, but also to witness some of the most exciting emerging voices in cinema
Unrested spirits, supernatural stalkings and the Devil's Dyke: for a dark winter's night, a dose of the uncanny and occult out in the sticks. Pulling their genre cues from pagan lore and Victoriana penny dreadfuls, these short folk horrors do the rounds from witch hunts, hellish first periods, Louis II of Bavaria defrosting after a lifetime on ice, and the creepy night games played in a remote girls' boarding school. This programme contains gore and things that go bump. 
She Lives Alone (Lucy Rose, 13 min)
Wight Night (Abby Colquhoun, Katie Hackett, Sarah Ehmann, Hannah Ornsby, 4 min)
So Perfect It Frightens Me (Alice Cornalia, 5 min)
Wood Child & Hidden Forest Mother (Stephen Irwin, 9 min)
Black Goat (Yi Tang, 12 min)
Burn the Witch (Matty Crawford, 5 min)
Which is Witch (Marie Losier, 6 min)
Such Small Hands (Maria Martinez Bayona, 19 min)
For LSFF: A Rural Gothic Programme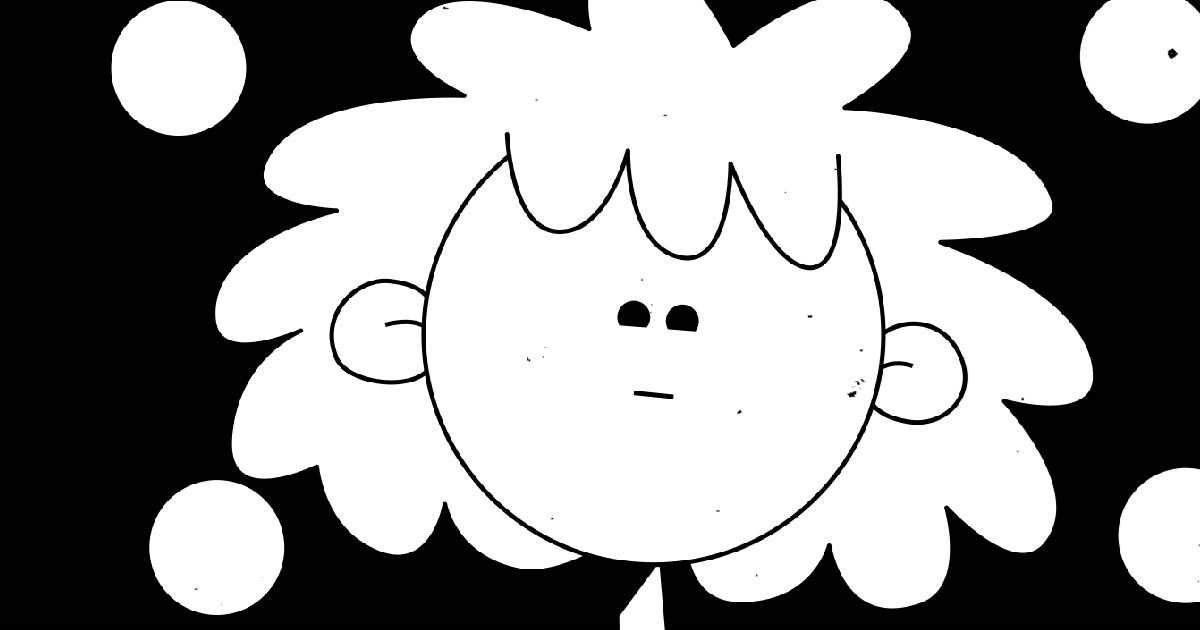 From ASMR for white liberals to homoerotic oneupmanship at badminton club, these London Short Film Festival curated comedies prove 2020 might just've given us something to laugh about after all. These ingenious short filmmakers wring humour from the most surprising, and quintessentially British, of subjects – from a telenovela set in Woking, to (celestial) bureaucracy, to the simple pleasure of power washing patios. Look out for Spaced's beloved Julia Deacon having an unfortunate misunderstanding with her local radio station. This programme contains swearing and violence. 
Shuttlecock (Tommy Gillard, 13 min)
Greasy Spoon (Joelle Mae David, 8 min)
ASMR for White Liberals (John Connor Hammond, 2 min)
The Champion Sparkplug (Jack Hartley, 5 min)
Censless (Jack Scott, Tom Middleton, 8 min)
This is Not a Recreation (Danny Baldwin, 5 min)   
Princessa De Woking (Big Red Button, 8 min)
Powerwash (I LOVE YOU) (Rory Waudby-Tolley, 3 min)  
S*!T (Simon Wegrzyn, 2 min)
Verisimilitude (David Proud, 14 min)    
Talk Radio (Ben S. Hyland, 9 min)
For LSFF: FUNNY SHIT PROGRAMME
Lockdown and gentrification are the words on every Londoner's lips, including these filmmakers turning an affectionate lens onto what each means to such a sprawling city and mix of people. Encompassing the bittersweetness of the migrant experience, millennial divorce for Harlington's Eliza Doolittle and social media spirals in Hackney, tour our fair city with these choice picks of drama, docs and experimental. Keep eyes out for talents-to-watch Daisy Moore (Poldark), Lotje Sodderland (My Beautiful Broken Brain) and collaborators Olivia Emden and Joseph Akubeze. This programme contains themes of suicide. 
Acrimonious (Olivia Emden, 14 min)   
Limbo (Lotje Sodderland, 19 min)    
Dwelling (Ben Fox, 4 min)
Chronically Locked Down (Charli Whatley, 2 min)    
7 Bananas (Daisy Moore, 13 min)    
A Home Truth (Rebecca King, 7 min)    
No More Wings (Abraham Adeyemi, 11 min)
Princess Edem (Kelman, 9 min)
For LSFF: London Lives Programme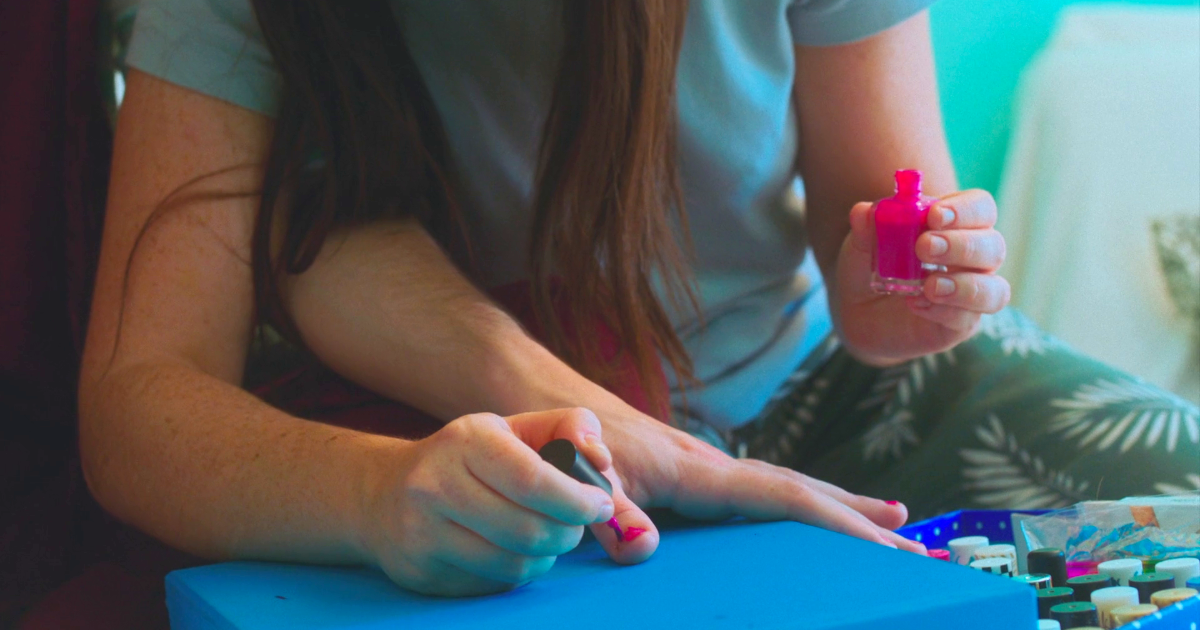 From London Short Film Festival, with love: their annual staple of romantic short films returns. From the compassion in a stranger's embrace, to long term relationships recalibrating around gender identities in flux, by way of affairs to remember and love stories with a lighter touch, these works chronicle connection in all its glorious multiplicity. In this programme, expect poetry, some good ol' fashioned rom-com, music and movement.
Just Delivered (Rosie Gaunt-Mathieson, 15 min)   
Eyelash (Jesse Lewis-Reece, 6 min)     
The Scene (James Corley, 11 min)    
Dungarees (Abel Rubinstein, 5 min)    
Big Touch (Christopher Tenzis, 3 min)   
A Living Sculpture (Diana Chire, 8 min)   
Theremin (Milo Garner, 3 min)    
Swivel (Lois Norman, 7 min)    
Just Me (Adam Tyler, 13 min)  
Echinacea (Daisy-May Hudson, 5 min)
For LSFF: A Summer's Matinee of Romantic Films Programme