The writer, director and star of the César-winning heist rom-com The Innocent sits down with Yasmin Omar to discuss the narrative appeal of the ménage à trois, crafting the film's poppy style and drawing on real-life relationships to create fictional stories.  

'I'm in a total lovesick mess,' he groans, face buried in his hands, mass of jet-black curls tumbling onto his fingertips as he pines over an unavailable woman. So says the French actor Louis Garrel in Christophe Honoré's simmering romantic drama The Beautiful Person (2008). The performer is no stranger to such situations. He experiences similarly acute amorous pain in A Curtain Raiser (2006), Frontier of the Dawn (2008), Jealousy (2013)... Although he's had a recent spate of embodying historical figures (from Jean-Luc Godard to Louis XIII), Garrel is best known for portraying sensitive souls navigating emotional crises.
He plays the kind of guy who wakes in the night, arms outstretched, calling his lover's name; who lounges post-coitally in bed, a sexually satisfied woman's head resting in the crook of his neck; whose devotion is so powerful that its absence makes his partners writhe across the floor like drug-withdrawal patients, feverishly scribbling him love letters. It's no wonder Garrel is a heartthrob: these scenes are practically laboratory-tested to make audiences weak at the knees. 'Love stories and relationships and everything, it's what we know the most,' he tells me. 'Everyone has these kinds of problems in their own life, so if you do a movie about love, people are more interested.'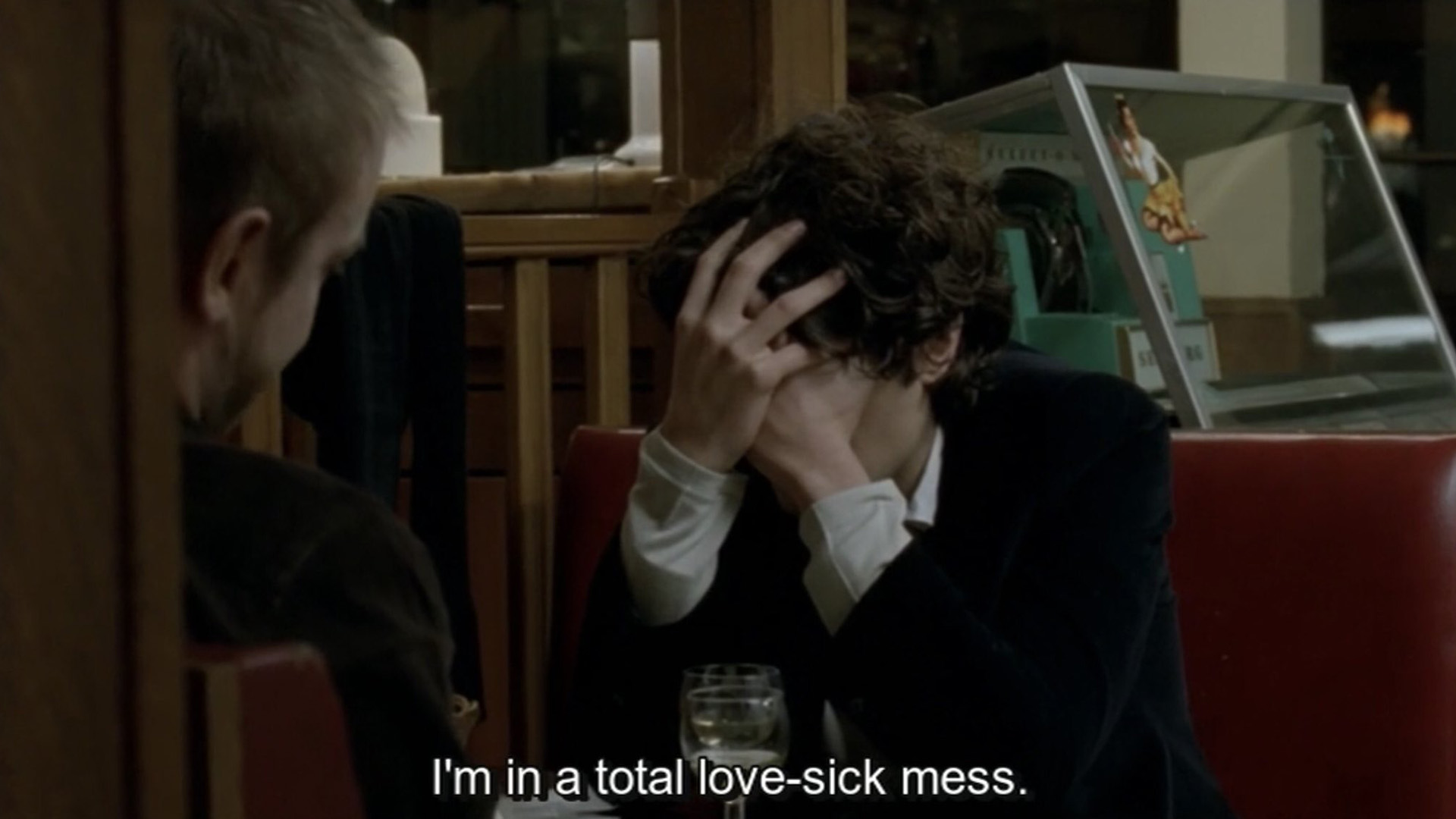 His new film The Innocent, his fourth as writer-director-star and the first to earn him a Best Screenplay César, subscribes to this belief. It's a zingy rom-com between Garrel's risk-averse Abel, who's grieving the loss of his wife, and Noémie Merlant's unlucky-in-love oversharer Clémence. In addition to its familiar (yet hugely satisfying) friends-to-lovers pipeline, the film skirts various genres, combining thriller-, action- and detective-movie tropes to marvellous effect when Abel and Clémence get embroiled in a plot to steal a truckload of caviar. This tonal melding allowed the filmmaker to 'make surprises' for the audience and 'maintain their attention'. It also gives him the opportunity to do things we've seldom seen him try on screen before.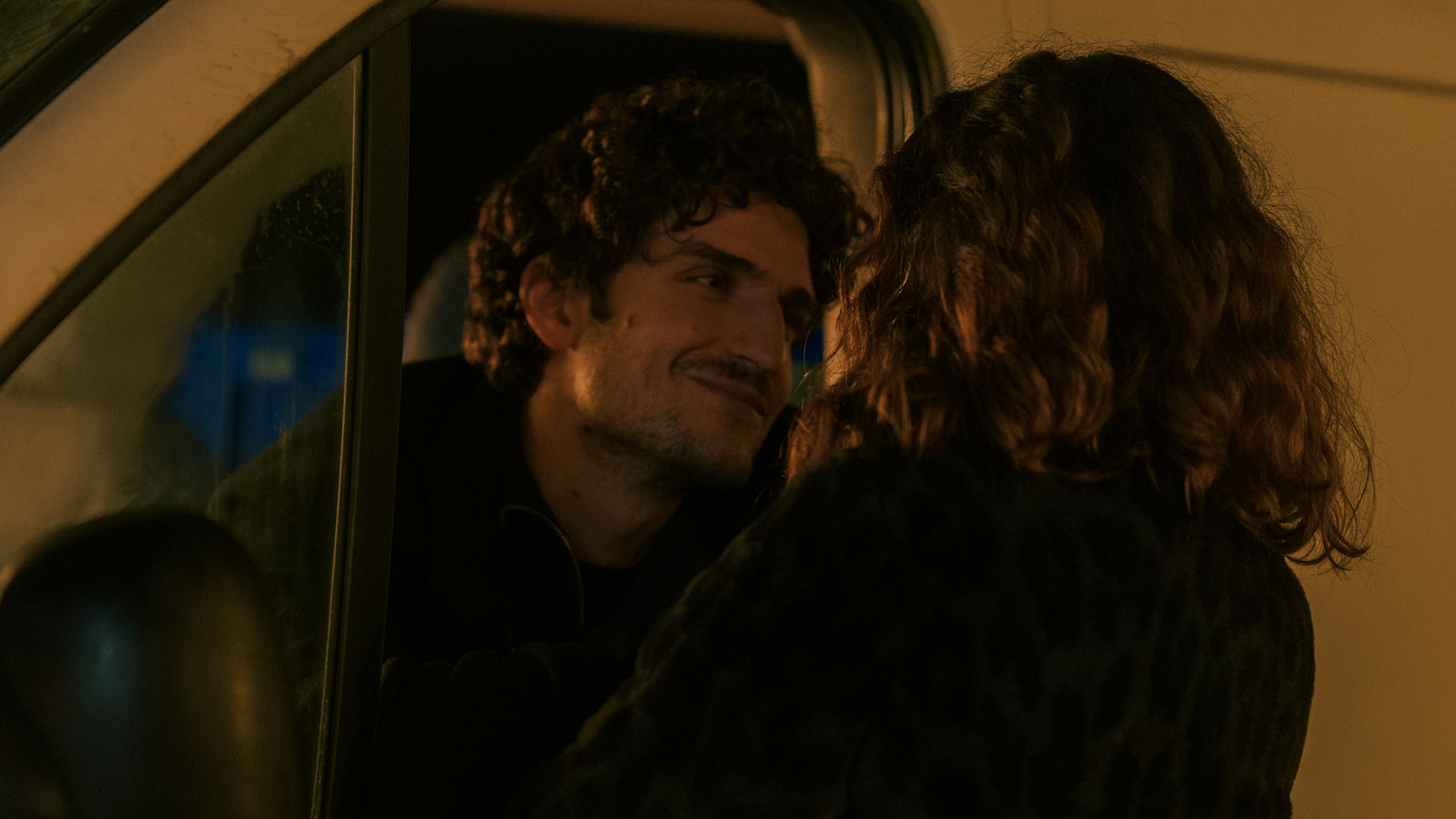 Garrel's acting persona is very serious; he tends to bring a brooding intensity to his work. There's a darkness to him, as if a cloud were hovering above his head raining down miseries. In The Innocent, however, he gets to salsa dance, speed around in a farcical car chase and do slapstick, of all things. I ask him about Abel's levity… and he responds emphasising his heaviness (fair enough, his character is still very much the straight man). 'I knew he had to start in a place of melancholia,' he explains. 'I was playing it tense to let the other actors be more light, because it's very funny when you have somebody who is in a bad… a bad… how do you say mauvaise humeur?' Bad mood. 'Yes! Bad mood.' He flashes a smile. For the record, in person Garrel is incredibly cheerful and easygoing. The only thing he seems to share with the sullen Parisians he's most associated with is their erudition. During our conversation he somehow manages to cite René Girard's mimetic theory.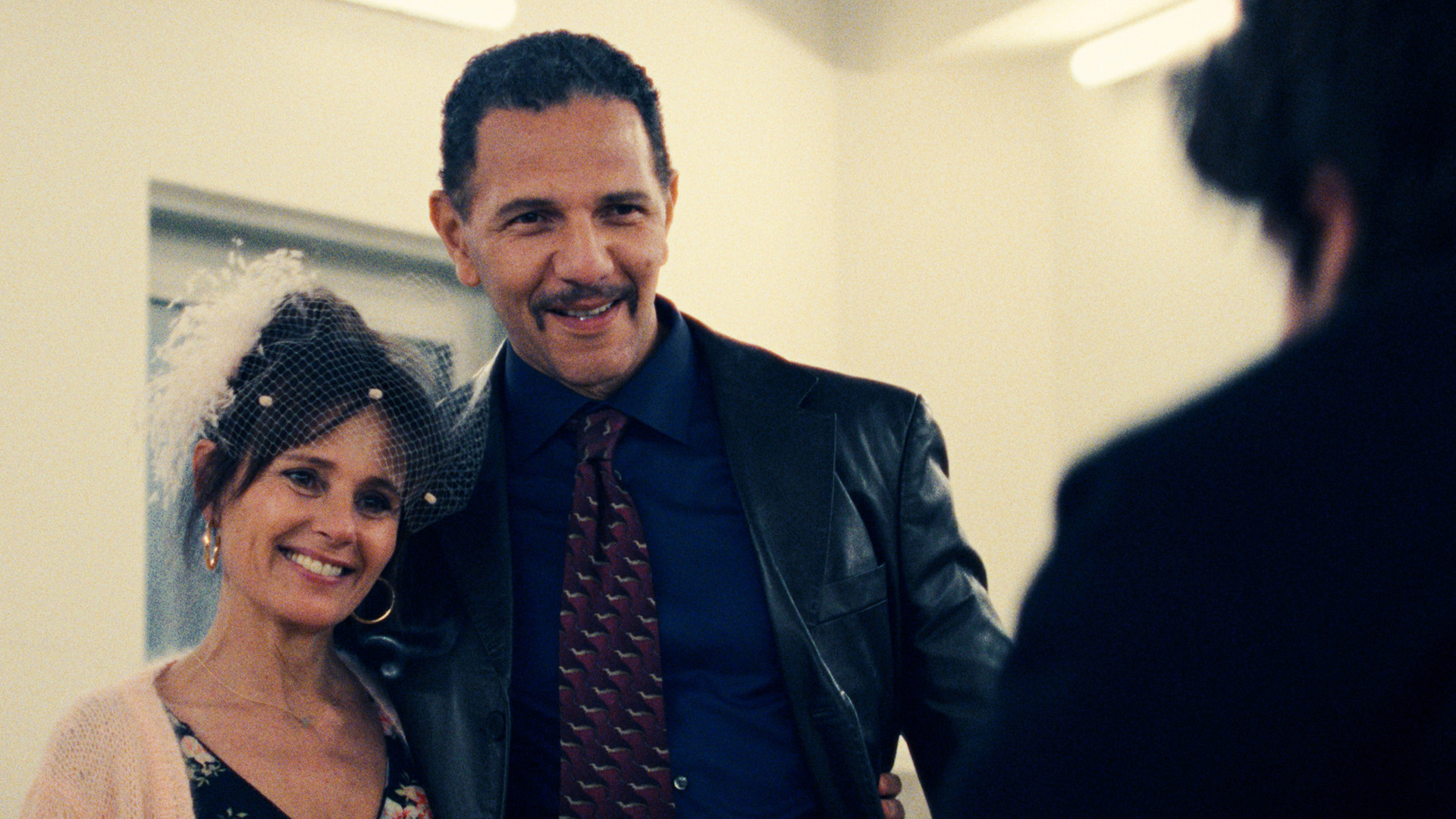 Another version of The Innocent could have easily lent more towards tragedy than comedy. Actually, it did. The film's instigating event – Abel's mother Sylvie (Anouk Grinberg) marrying convict Michel (Roschdy Zem) in a prison-set ceremony – is rendered, with fewer frills, in the 2010 drama Free Hands, directed by Garrel's mother Brigitte Sy. Said event, in turn, is also based on Sy's real-life marriage to a criminal called Michel (Garrel was 18 when they tied the knot). Interpolating autobiography into art has been common practice for the actor, ever since he was a little boy.
The French, famously, do not have royalty anymore, but the Garrel family are essentially the cinematic equivalent. Louis Garrel is the scion of a celebrated dynasty, stretching back to his actor grandfather Maurice, and down the family tree to filmmaker father Philippe, actress mother Sy, and actress sisters Esther and Léna. He started appearing in his father's films as an infant, and has often spoken about how this boundary-blurring between cinema and reality created 'fake memories' for him as a child (such as 1989's Emergency Kisses, during which a five-year-old Garrel was required to walk in on his mother in bed with another man). His upbringing meant that it took him a while to appreciate the joys of non-autobiographical filmmaking: 'I had the idea that if something in a movie happened in real life that means life is more worthwhile.'
Notwithstanding the childhood confusion, Garrel likes to collaborate with loved ones. He frequently works with the three generations of his own family as an actor, and as a filmmaker he often casts people he shares emotional ties with. His former wife Golshifteh Farahani appeared in his feature directorial debut Two Friends (2015), wherein Garrel and Vincent Macaigne are caught in a love triangle with her (the same goes for the filmmaker's 2011 short Rule of Three); and his now wife Laetitia Casta stars in 2018's A Faithful Man, another ménage à trois, this time with two women fighting over Garrel's affection. Why does he like drawing on real-life relationships to create fictional scenarios? 'It's obviously something that my family did for a long time, when I was a kid too,' he says. 'You can rediscover people that you know really well, because they act differently in their private and professional life. With my wife Laetitia, for example, I rediscovered her on set. It was like meeting a part of her that I wouldn't have had the chance to if I didn't work with her. It was a pleasure.'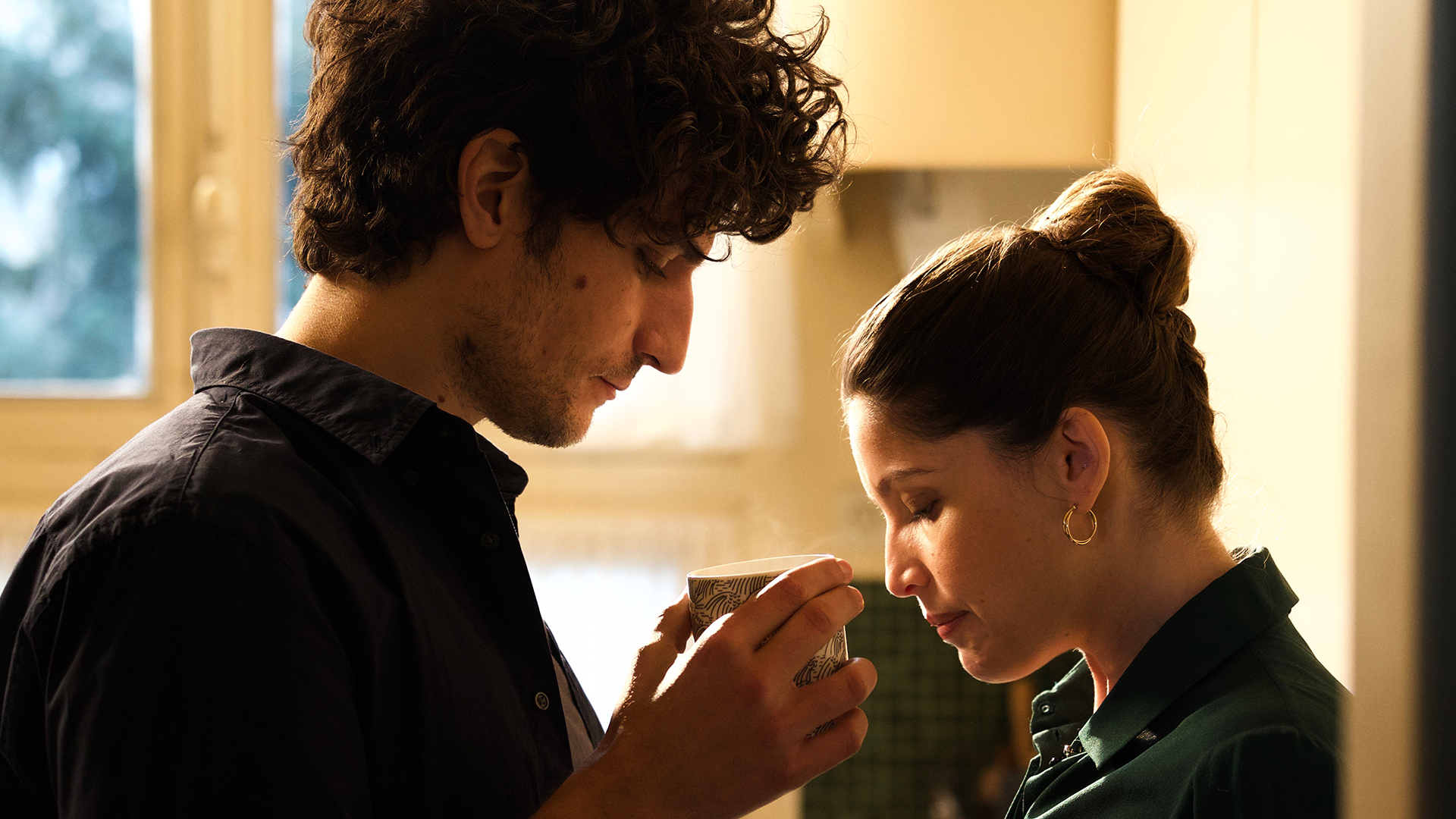 Alongside the repeated cast members, a recurring theme in Garrel's filmography is – as the aforementioned movies attest – love triangles. Even outside his directorial output. The actor sits in bed reading a paperback flanked by his two girlfriends in Love Songs (2007); he incites two friends, bewitched by his Rodin-statue beauty, to follow after him like newly imprinted ducklings in the final minutes of Heartbeats (2010)... That same year he also starred in a film called The Three-Way Wedding (French title: Le mariage à trois), for crying out loud. 'If you're [Ingmar] Bergman, you can just have one man and one woman and it's interesting,' Garrel says. 'But when you're not, you need different values, dynamics, elements. A duo is interesting, but a trio becomes much more. The dynamic of the triangle is that you start to love somebody because they're already loved by someone else.' I venture that The Innocent could be considered a love-triangle film, since Abel's deceased wife is a roadblock between him and Clémence. Garrel considers this for a second, then politely disagrees, but concedes that it may be 'a re-triangulation between the stepfather, mother and son'. That tracks when watching the movie, with its split screens framing these three characters and their occasionally triangular blocking.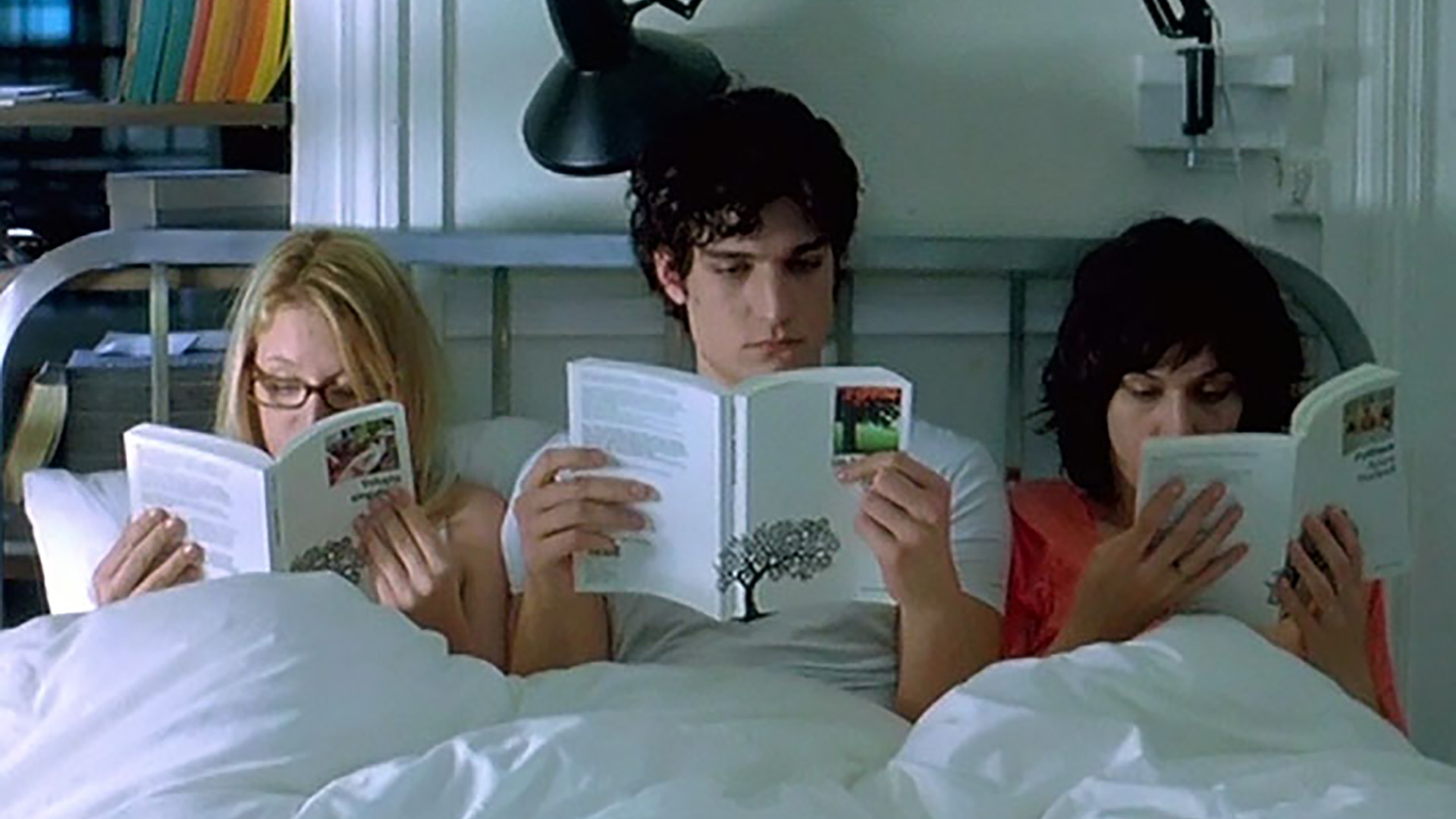 There's a real sense of style to The Innocent. Where A Faithful Man had playful, self-correcting flashbacks and Scorsese-esque three-way voiceover, this one has flashy iris wipes, a Gallic-pop soundtrack and Michael Mann-inspired stunts. 'I said to my team that I didn't want to make a naturalistic movie,' Garrel explains. 'We transformed normal sets to look like studio sets.' It certainly has the 'electric' look he was going for. The pièce de résistance is, undoubtedly, Sylvie's flower shop, a dreamy space filled with twinkling fairy lights, neon signage and multicoloured bouquets that feels like a modern update on the boutique in The Umbrellas of Cherbourg (1964). In fact, Garrel chose to paint the walls baby-pink as a tribute to the betting shop in the Safdies' 2019 panic attack of a movie, Uncut Gems. 
The director who, at one time, 'was watching movies to give me the energy to live', is open about his cinematic inspirations and minor pilfering from other filmmakers. Being on set as an actor is particularly helpful in this regard. 'This is why it's good to still be in movies when you're directing. Every time I work with a director, I steal something from them,' he says. 'Arnaud Depleschin changes the camera placement all the time. Maïwenn talks a lot during the scene, giving you stuff to play with. There is no one method to make a good film. I've seen so many directors, with so many different methods, make a good movie.' His own experience in front of the camera has also influenced how he works behind it when it comes to collaborating with actors. 'I learnt that I don't have to direct them, I just give them advice,' he says. 'The less you say, the better. You have to be very clear and simple, and choose your words carefully. When directors talk to me too much, sometimes it can confuse me.'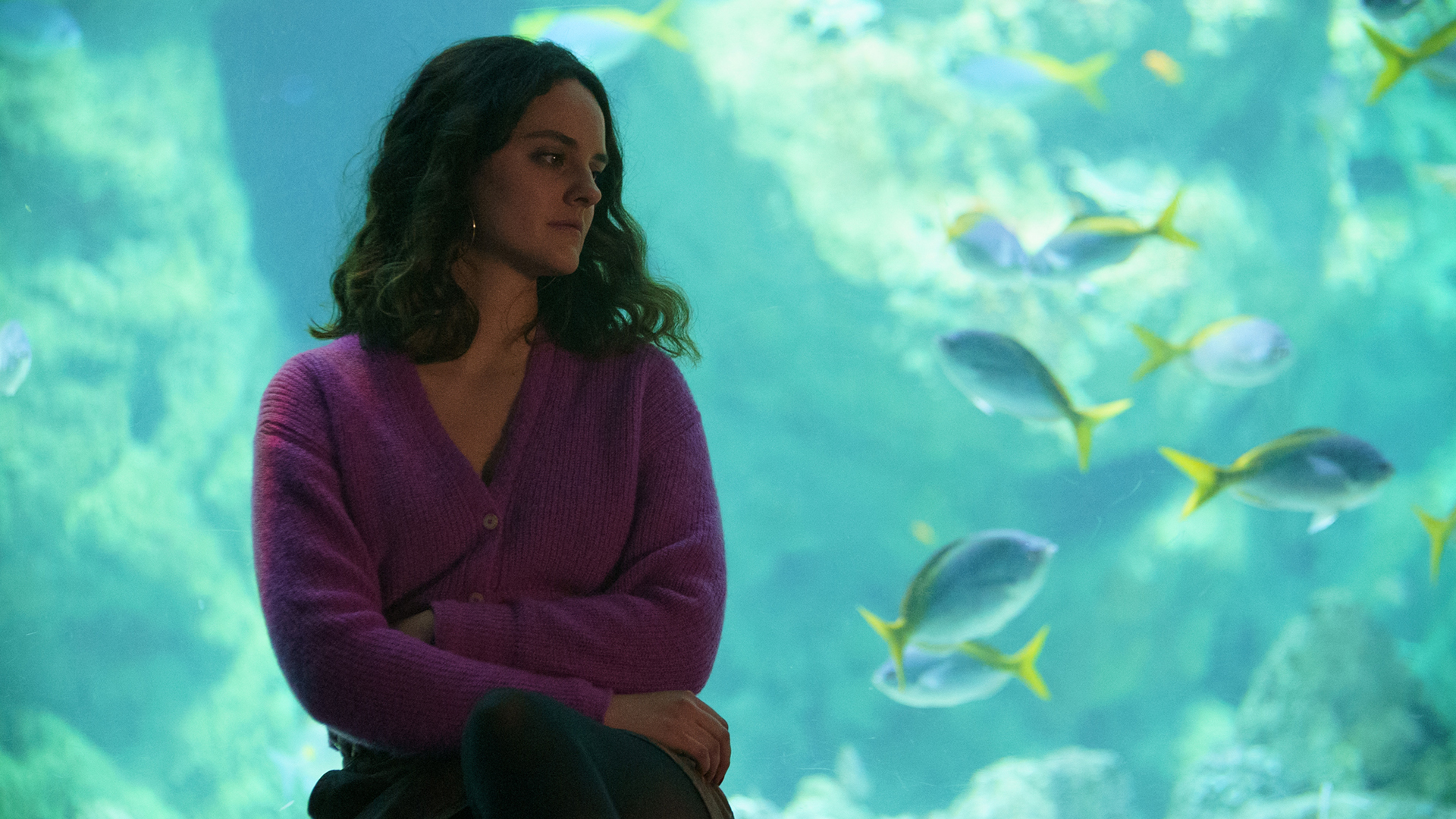 The Innocent, then, is a consolidation for Garrel: a dazzling patchwork of learnings gleaned from all the time he has spent on sets, threaded with his own stylistic flair. The movie is a creative continuation, in many ways, but also a departure. This is the first film Garrel has directed that doesn't take place in Paris. 'I was super happy to escape from my Parisian reputation,' he says, laughing. 'There's a game on the internet, "How Parisian Are You?", and the image is a picture of me!' He may be Lyonnais in The Innocent, but Louis Garrel's films – with their Marivaux-like plotting and unerring focus on the nature of human relationships – are as French as they come. And they're all the better for it. 
WATCH THE INNOCENT IN CINEMAS