Laura Allsop talks with Mario Martone about his atmospheric new film, in which the city of Naples plays a pivotal role.

Nostalgia finds Italian filmmaker Mario Martone once again capturing life in Naples. The city, it soon becomes clear, is the site of a man's painful reckoning with the past. 
Based on the posthumously published 2016 novel by Ermanno Rea, Nostalgia opens with a homecoming: Felice (Pierfrancesco Favino), the film's dapper yet dour protagonist, returns to the southern Italian metropolis after 40 years' absence. The neighbourhood he grew up in, and abruptly left as a teenager, is Rione Sanità, a teeming, hive-like district. It's where Felice's aged mother resides, in a squalid ground-floor flat. Far from the gaze of tourists – or the authorities – Rione Sanità is controlled by a criminal fraternity whose local boss is Oreste, Felice's childhood friend. Known as 'O malommo' (the bad man) to others, to Felice Oreste is the key to unlocking his past, and ultimately, his understanding of himself.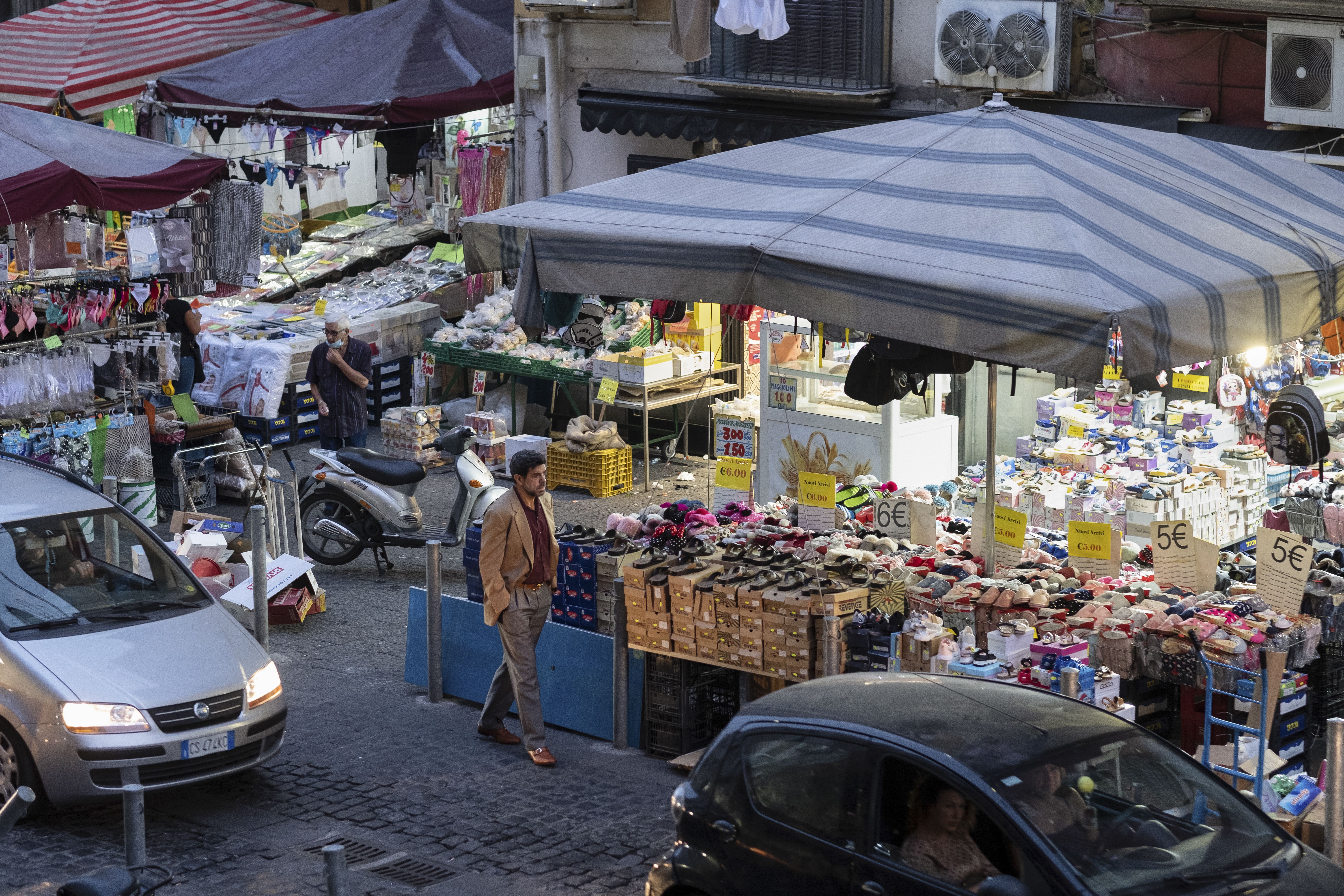 For Martone, a Neapolitan who now lives in Rome, the city functions as a metaphor for his protagonist's labyrinthine memory.  The film tracks Felice as he moves from the sanitised non-space of a modern hotel, along the busy thoroughfare that leads to the old neighbourhood with its series of twists and turns, to the film's heart of darkness: Oreste's apartment. (Martone immerses us in the sights and sounds of the neighbourhood. His location work and employing mostly local non-actors in supporting roles adds to the authenticity of this world.) The journey between the two emphasises the agedness of this world, as well as its beauty, with shots emphasising the maze-like quality of the neighbourhood, Martone even guides us through the local catacombs. 'The idea of shooting the whole film in one sole part of town, in an area that is so vertical, where you even end up underground, turns it into a girone,' notes the filmmaker, invoking the circles of Dante's Inferno. Felice's travels through this world allowed Martone to capture the richness of life in this area.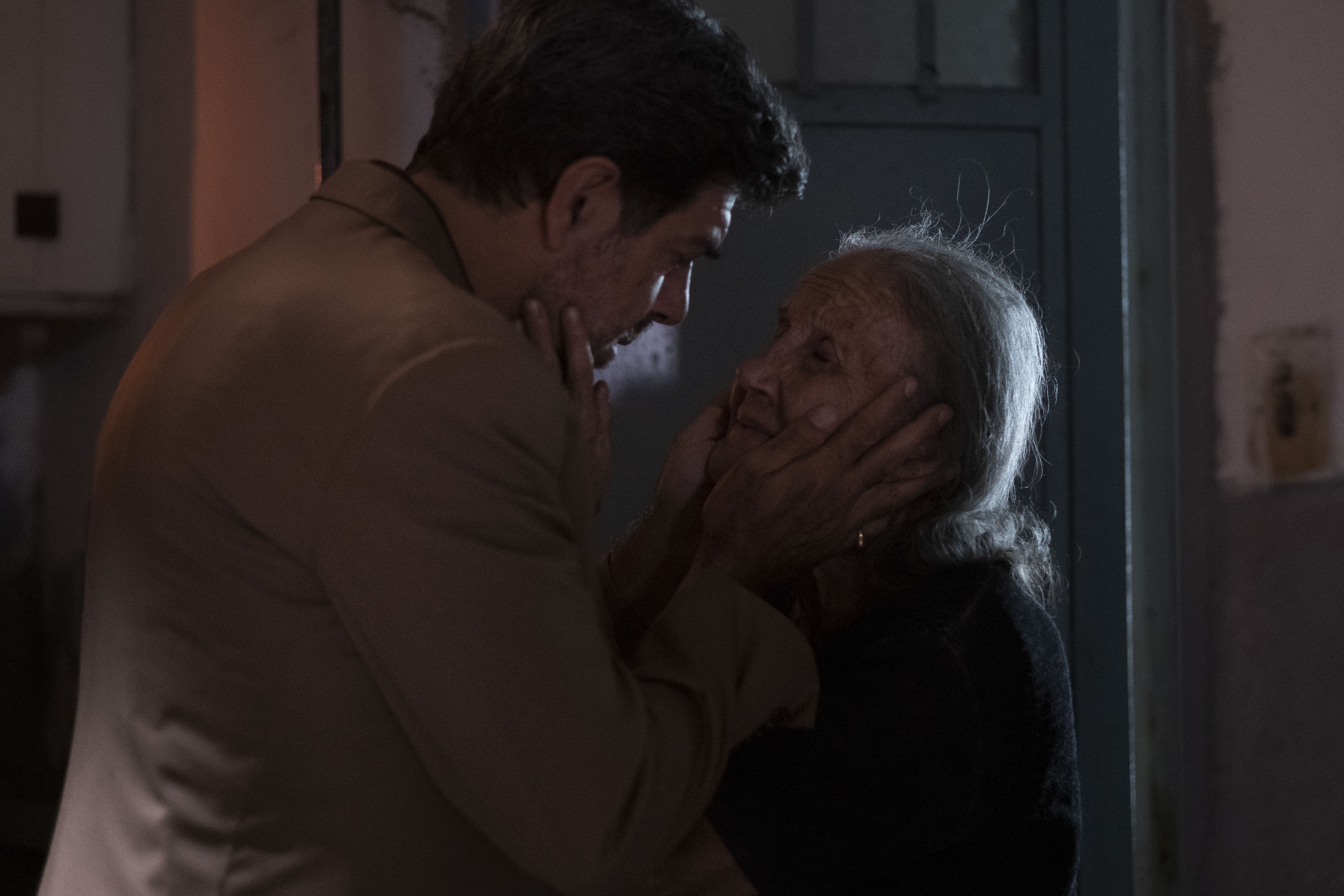 Nostalgia is the director's second adaptation of a Naples-set novel, after 1995's L'Amore Molesto, a faithful take on Elena Ferrante's debut novel. The novel follows a woman returning to Naples after her mother's death, who attempts to come to terms with a troubled childhood. Martone considers the two films 'siblings' of one another – united by theme and feeling for the city and its chaotic poetry. They share an aesthetic symmetry, too. As Martone explains, there is a scene in L'Amore Molesto in which the main character, Delia, is seen walking along Via Foria – the road into Rione Sanità – to music by the jazz saxophonist Steve Lacy. Nearly 30 years later, we find Felice walking the very same route, also to the sounds of Lacy's mellifluous Flakes. 'It's as if many years ago, I saw a woman walking on Via Foria and I tried to follow her and I discovered some things about her past,' says Martone. 'Today, I am back on Via Foria and now there's a man walking, about whom we know nothing, and I start following him and discovering certain things about his past.'
Martone has a particular kinship with Ferrante: 'There's a feeling of [her work] to which I feel very close – a feeling of [Naples], and of the human condition'. It's something strong, something painful, one he thinks is true to many cities in the Mediterranean. 'It's the south that has a very fatalistic vision of life and of [existence], which is so different to the predominant one in Northern Europe. At times in the south you have this feeling that the whole world is collapsing upon you and that it's impossible to change things.' Yet its tenacity – an ability to maintain ancient traditions – is also life-affirming. 'Naples just cannot become a normal city and so many people are in pain, condemning themselves. But I find there's something very beautiful in this will not to transform.'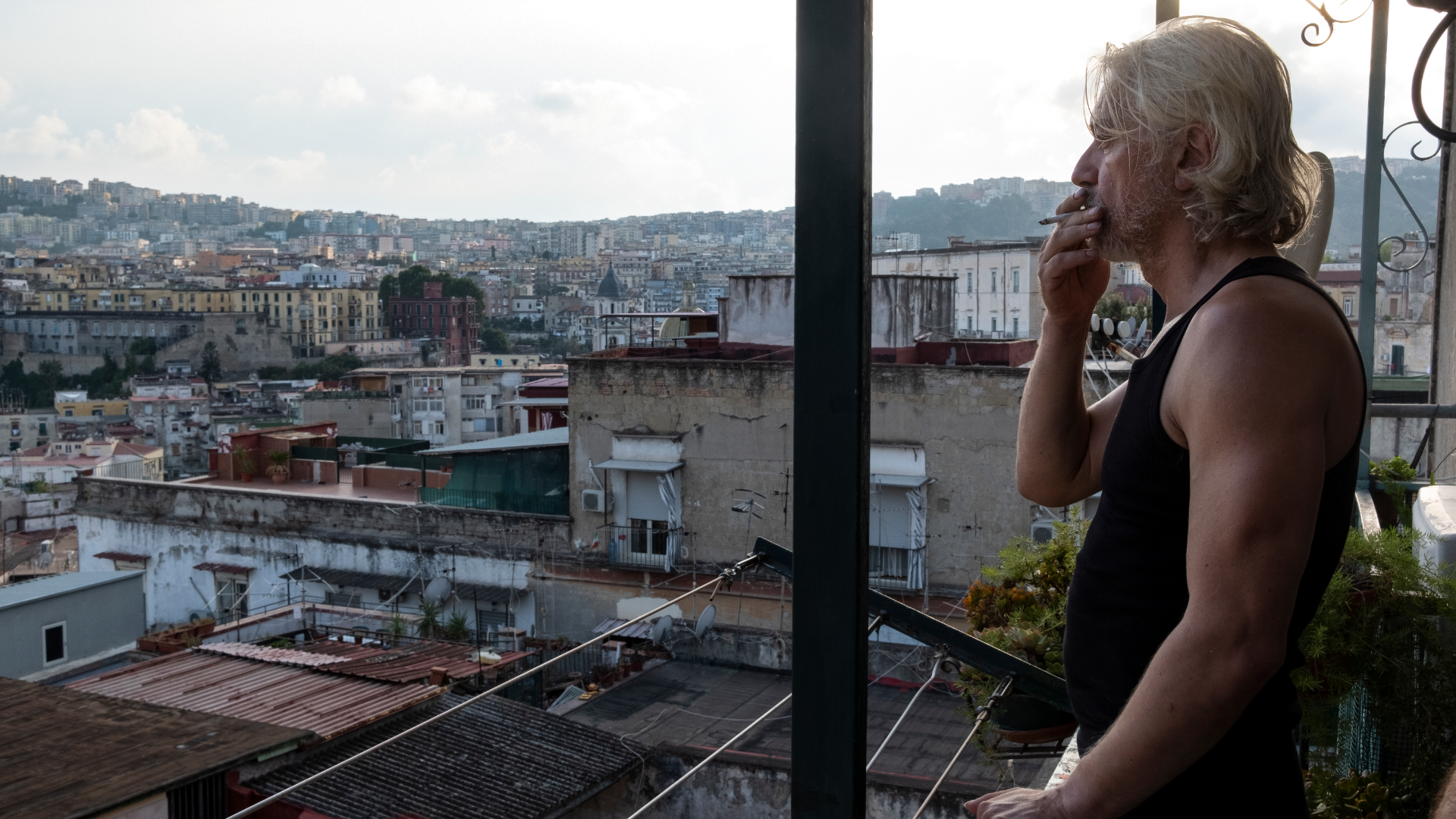 Along with the author Roberto Saviano — author of Gomorrah — the famously pseudonymous Ferrante has had a profound effect on the way the world thinks about Naples. Her blockbuster Neapolitan quartet (which began with My Brilliant Friend in 2011 and was followed by The Story of a New Name, Those Who Leave and Those Who Stay, and The Story of the Lost Child) has been translated into multiple languages and successfully adapted by HBO. More recently, Paolo Sorrentino presented the Naples of his youth with 2021's The Hand of God. In Nostalgia, Martone offers two visions of the city: the warm-toned, Super 8 version of Felice's teens, seen in flashbacks and soundtracked by Tangerine Dream; and there's present-day Naples – a crueller, shabbier, but still vital place. Each of these artists has a unique perspective on this city and its inhabitants, Martone stresses. And each, in their own way, make it sing. 'Naples, like anywhere else in the world, is a container of so many stories, so many lives, so many possibilities,' notes Martone, 'And in the end, what's interesting is the people and their stories.' 
Nostalgia is out in cinemas and on Curzon Home cinema from 17 February