As the incarcerated Iranian director releases another illegal film, Lillian Crawford examines how the filmmaker tests the limits placed upon him through his careful blending of documentary and artifice. 

At the beginning of No Bears, the latest 'not-a-film' from Iranian director Jafar Panahi, it appears that we are watching a conventional drama. We observe a street in Turkey where two people meet to discuss the delivery of a forged French passport that will allow Zara (Mina Kavani) to leave the country within the next three days. It is the classic set-up of a romantic tragedy, with Zara refusing to flee without Bakhtiyar (Bakhtiyar Panjeei).
Cut!
Assistant director Reza Heydari turns to the camera and starts to talk to an unseen presence, at first apparently us, and then, as the camera pans back, we realise we are viewing the scene on a laptop screen over Panahi's shoulder. He is still in his house, situated in a small Iranian village near the Turkish border, watching his ninth feature being made without him there in person. Who is the director then? It is Heydari, who is on location with the actors giving them instructions, not Panahi, who can watch and guide but never physically intervene?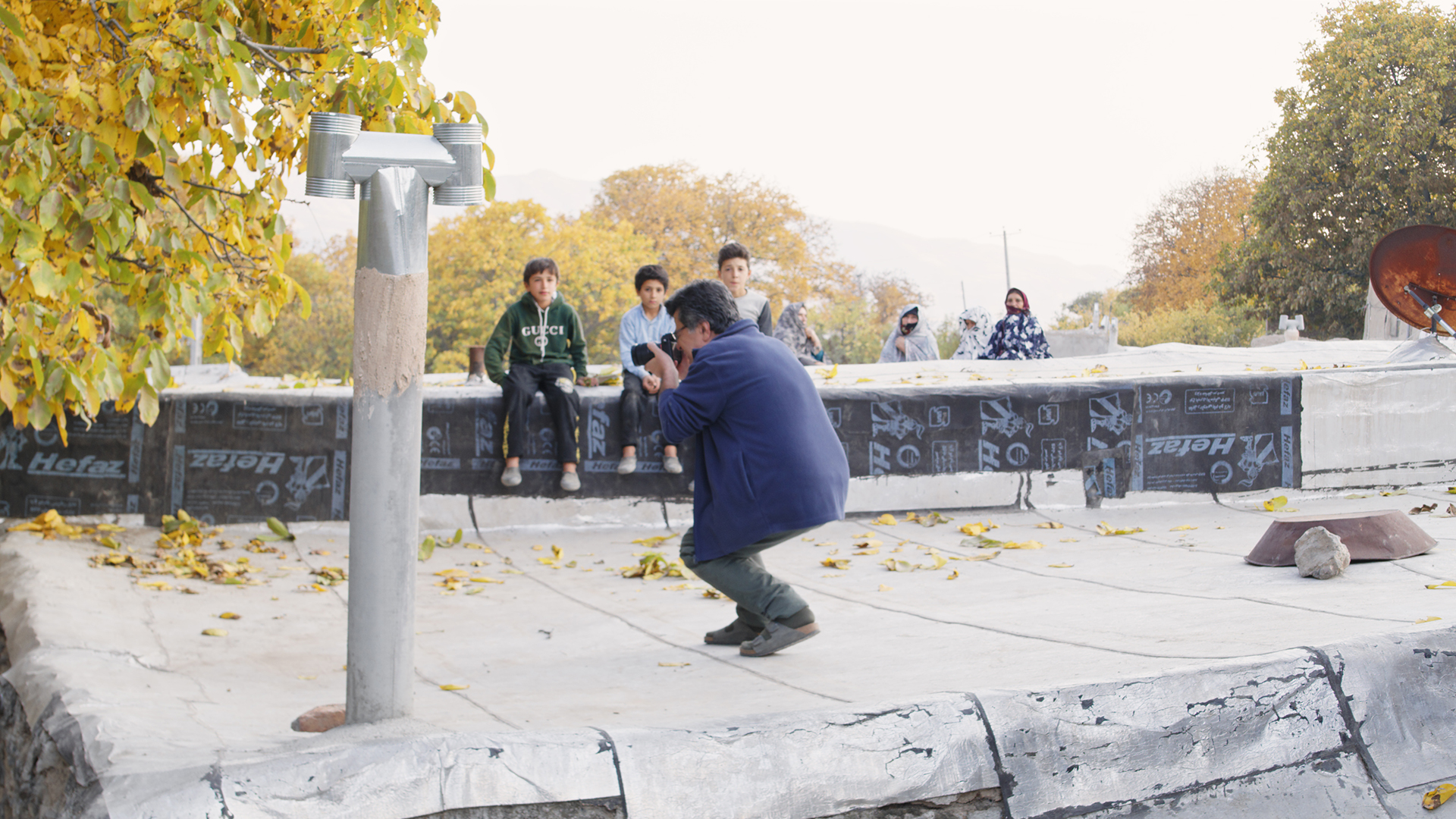 In 2010, Panahi was arrested on the charge that he had attempted to make a documentary about the unrest that followed the disputed 2009 re-election of President Mahmoud Ahmadinejad, as propaganda against the regime. His family has rejected this claim, stating that this was not the subject of the film Panahi was making at the time. His sentence was imprisonment for six years and a 20-year ban on making movies, writing screenplays, being interviewed, or leaving Iran except for Hajj or medical treatment. 
After spending two months in jail, Panahi was placed under house arrest, and while he has since been able to move more freely, he is still banned from leaving the country. The treatment of Panahi has prompted international condemnation from filmmakers, critics and organisations across the world, including from the Cannes Film Festival, where his jury chair in 2010 was kept empty. For No Bears, there is no director's chair. The filming in this scene is not taking place in Iran, a country he is physically still present in. Rather than ceasing to create, Panahi is testing the limits of the restraints placed on him.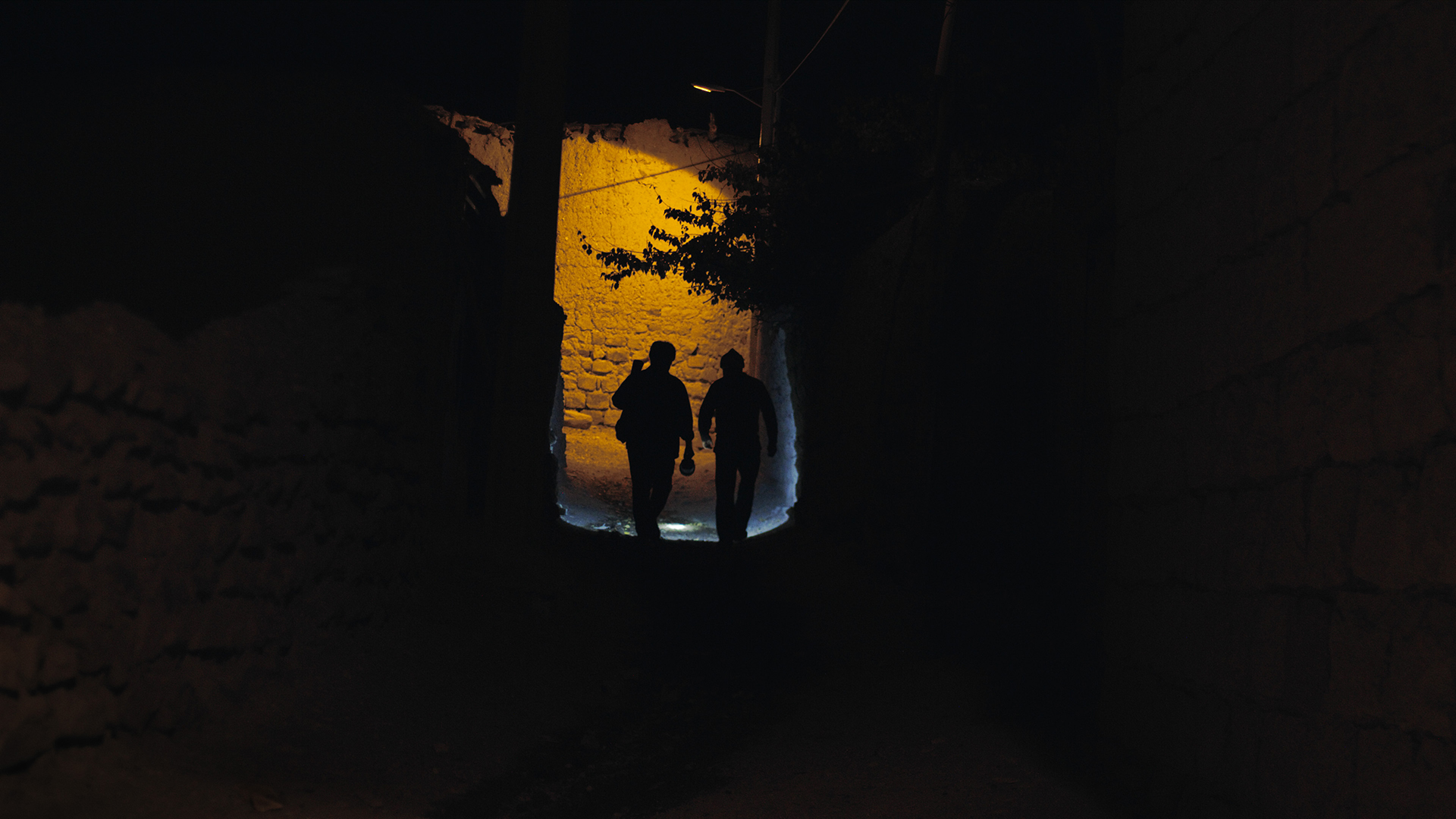 This is not the first time that Panahi has asked these questions. In 2011, he called fellow filmmaker Mojtaba Mirtahmasb to his house to film him under arrest using a digital camcorder and an iPhone. Entitled This is Not a Film in reference to René Magritte's 1929 painting The Treachery of Images, the project was completed swiftly within 10 days, four of which were spent recording. Panahi is seen taking phone calls from lawyers, watching the news, talking to his neighbours and describing the projects he would have worked on had he not been banned from doing so. The video file was saved onto a USB drive, hidden inside a cake, and smuggled out of Iran to France where it was screened at Cannes. 
Panahi's directorial career has a strong relationship with Cannes and other international film festivals. After assistant directing Abbas Kiarostami's Through the Olive Trees (1994), Panahi's solo feature-film debut The White Balloon (1995) won the Caméra d'Or, although his later films did not receive permits from the Ministry of Culture and Islamic Guidance for festival submission, including his Venice Golden Lion-winning 2000 film The Circle, which was subsequently banned in Iran. That film and Offside (2006), which depicts a group of girls pretending to be boys so they can see a World Cup football match at the Azadi Stadium, were deemed offensive to Muslim women for questioning the patriarchal status quo.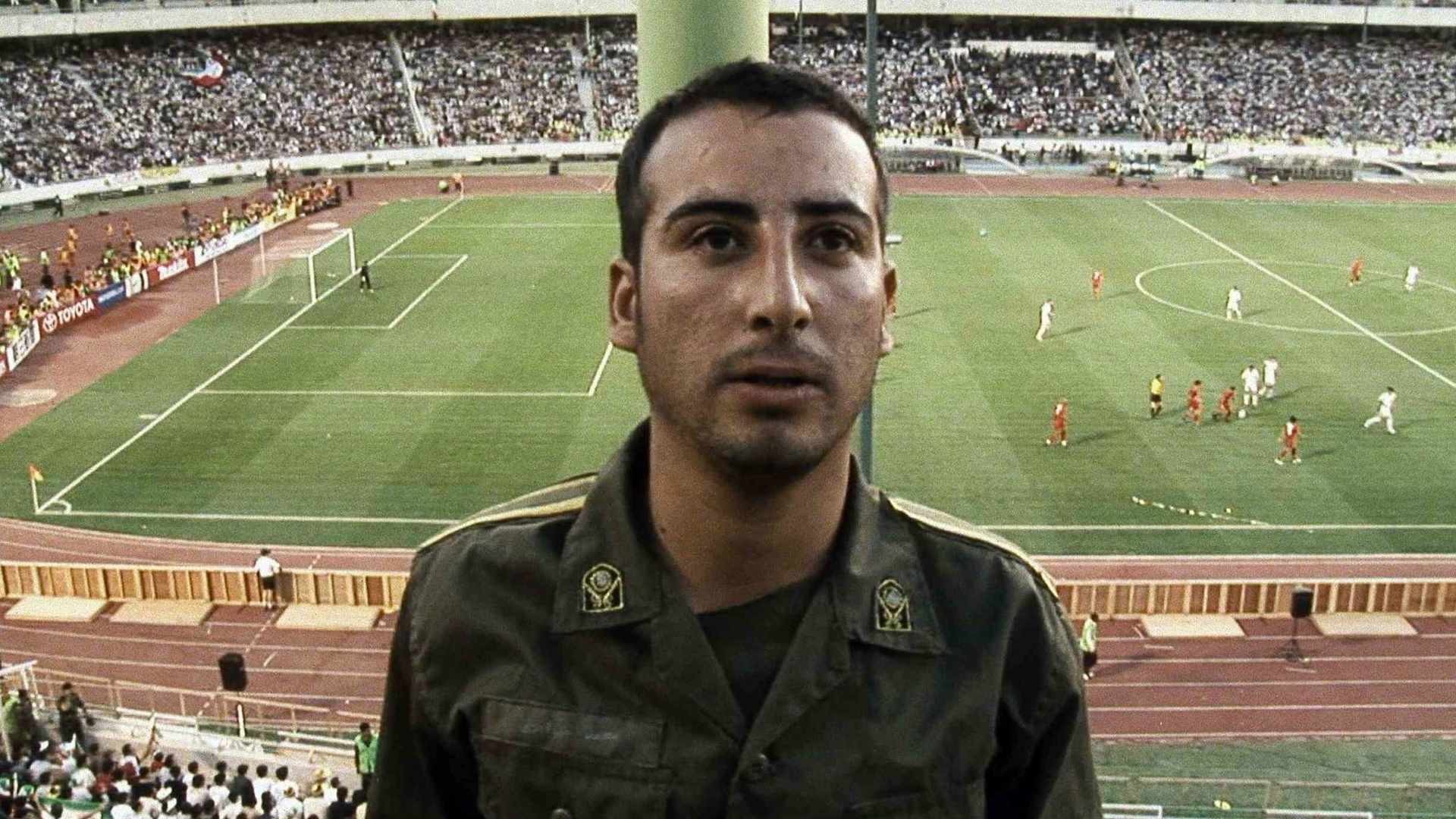 In This Is Not a Film, Panahi describes a scene from his second feature The Mirror (1997) in detail to explain his approach to ignoring the limitations placed on his filmmaking by the regime. For this film, Panahi wanted to capture how a precocious young girl behaves when left to her own devices. He cast Mina Mohammadkahani, the sister of Aida Mohammadkhani who had starred in The White Balloon, but there was a moment during shooting when the nature of the project shifted. While filming a scene on a bus, Mina suddenly threw off the false plaster cast around her wrist and declared she would not act anymore, ordering to be let off the vehicle. 
Panahi left this sequence in the film as documentary, capturing the essence of a young girl's self-determination better than any script by an adult could. Watching the scene in This Is Not a Film, Panahi reflects on the symbolism of throwing off one's cast, a hollow restrictive device that is false and easily removed when one simply decides that it is no longer there. To stop acting and playing along with the instructions of the director. It has been the central theme of the films Panahi has made since the ban was imposed on him, through Closed Curtain (2013), co-directed by Kambuzia Partovi, Taxi (2015), 3 Faces (2018), and now No Bears.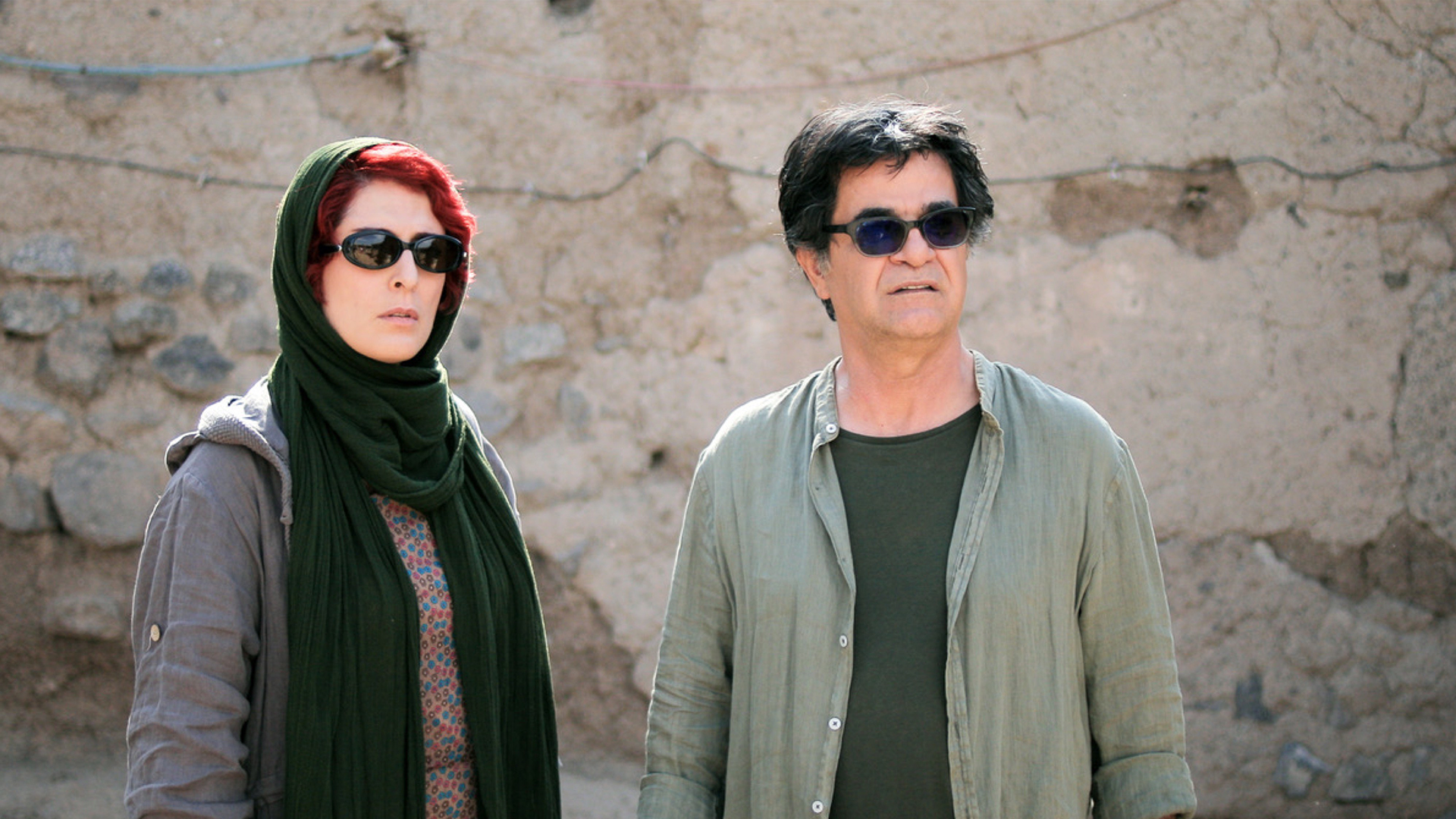 The title of Panahi's latest illegal project comes from a scene in which the director sits down for tea with an old man. The man tells him that they should go on together once they've finished, because there are bears on the road ahead. After leaving the old man, Panahi asks his companion about these bears, who replies: 'There are no bears. This is nonsense. Stories are made up to scare us.' In another scene, Panahi looks out at a Turkish town across the border from a hill in the dark. Again, he asks the companion where the border line is, who points right in front of him, causing him to step back. There may not be bears after all, but in the darkness, there could be. And the fear is real.
In July 2022, Panahi was again arrested when he went to the prosecutor's office to ask about the wellbeing and whereabouts of directors Mohammad Rasoulof and Mostafa Aleahmad who had been detained three days before. As No Bears has appeared at festivals around the world, Panahi has remained incarcerated. In a video recorded in prison for the film's screening at the Miami Film Festival, Panahi said, 'I dream and have always dreamed that in the current situation my country is facing, I could be with my people and portray their struggle for freedom.' It is a reminder of the limits of what we outside of Iran are allowed to see, and how the regime treats those attempting to share the truth.
WATCH NO BEARS IN CINEMAS