The potent drama, filmed live at the West End's Harold Pinter Theatre, is a sobering exploration of compromised principles, writes Yasmin Omar. 

'I know you're a good, nice man.' 
'If we're good to each other, if we try the utmost to be good.' 
'Of course, it's not a good thing.' 
'However we get pushed, we know that we're good people.'
The revival of CP Taylor's blistering 1981 political play is full of such value judgements. Its characters are in a near constant state of appraisal, weighing up the merits of each other's behaviour – and their own. Set in Germany on the brink of World War II, Good charts the moral decay of the literature professor John (a frazzled David Tennant). It is gradual, so gradual at first as to be almost imperceptible. A favour here, a meeting there. Nothing to it. All actions, though, have consequences, and John's blithe rule-abiding slowly morphs into dispassionate rule-giving as he rises through the ranks of the SS.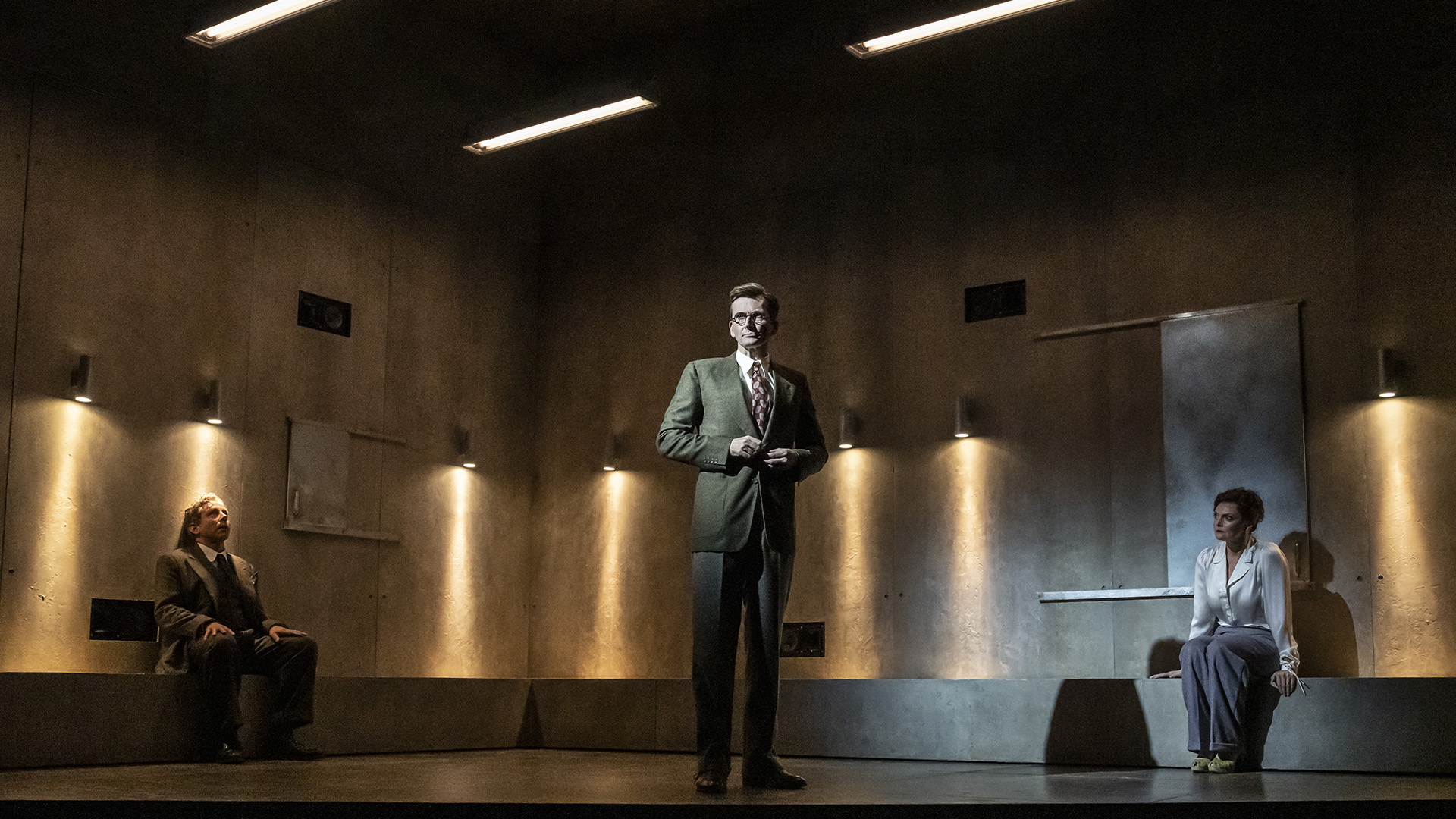 This is a play about the lies we tell ourselves in order to live. John convinces himself that becoming a Nazi is an act of self-preservation, that burning books is a purely symbolic gesture. Tennant precisely maps out his character's moral conundrum, a devolution from confident assurance to weary resignation. With Brechtian flair, Good breaks the rules of naturalism and allows John to directly address the audience. These asides, tightly shot to capture the actor's every whisper of feeling, effectively render his internal wrestling and bargaining. Should he cheat on his helpless wife? Should he abandon his Jewish friend? John tangles with his conscience in real time, offering a rich psychological portrait of eroding empathy.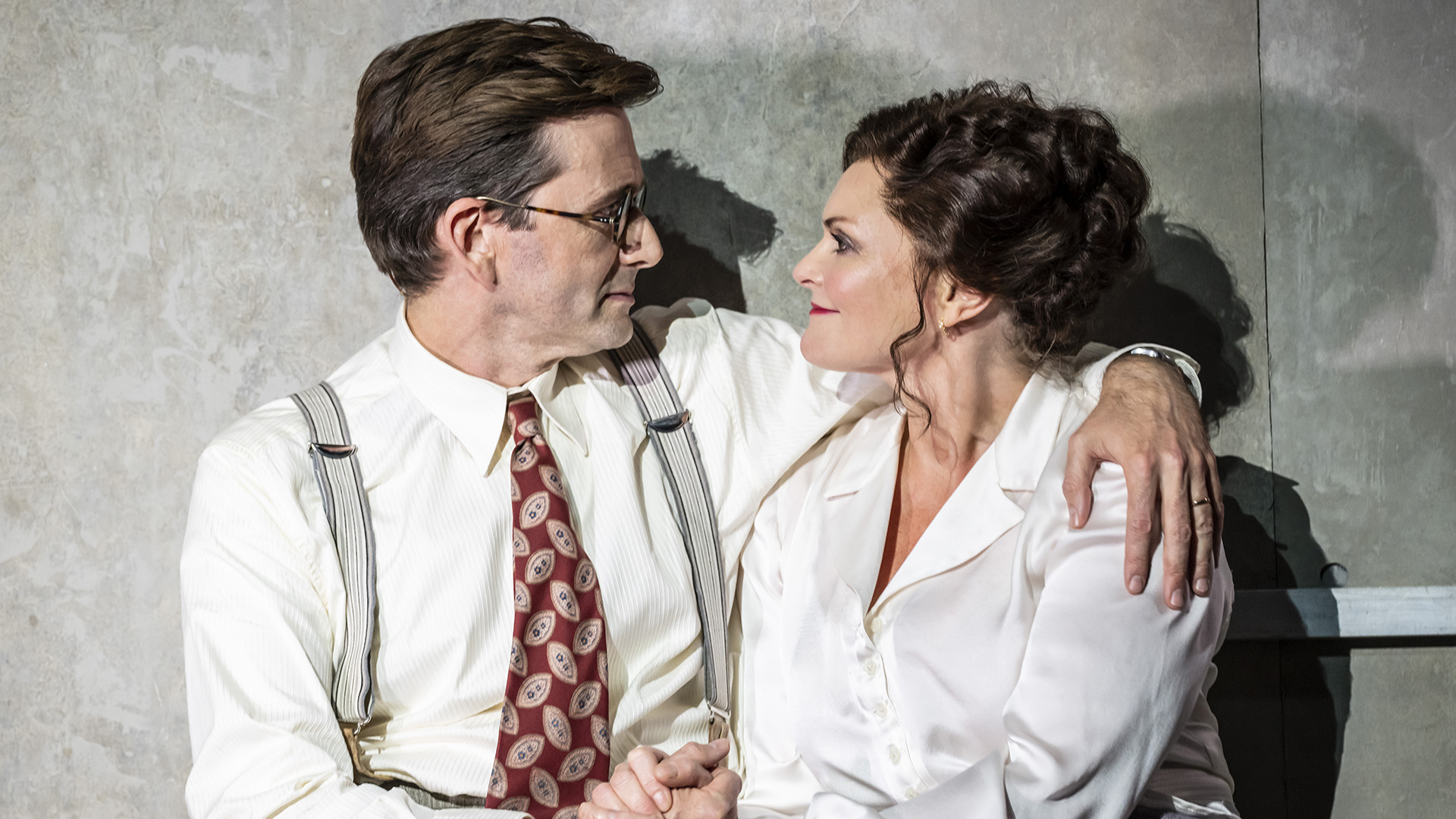 For the most part, there are just three performers in Good. Tennant is the fulcrum, and his scene partners play a clutch of supporting roles that either steady John, or throw him off balance. Elliot Levey (Cabaret, 2021) proves endlessly adaptable in his starkly opposing parts, shoulders slumped in dejection as the Jewish academic Maurice, then stiffly upright as an SS officer. Sharon Small (The Trials, 2022), carrying out the decidedly Freudian task of incarnating John's wife, lover and mother, is equally strong in her elastic presentation of various stages of womanhood.
All the actors remain on stage for the play's entire runtime, penned into an airless, doorless space furnished only with wall-hugging benches. It's oppressively claustrophobic, and Vicki Mortimer's sparse set design – a cold grey wasteland with brutalist overtones – feeds into the characters' sense of entrapment. The lack of props in the first half evokes a similar emptiness. It is disarming to suddenly see objects appear after the interval, when a chute spits out dozens of banned novels and a fire glimmers menacingly, ready to engulf them. There's a shift from the theoretical and abstract (the concept of Nazism) to the literal and concrete (its painful reality). It's a powerful image, not least because the characters have to keep stepping over the books, adapting to the fascism that surrounds them.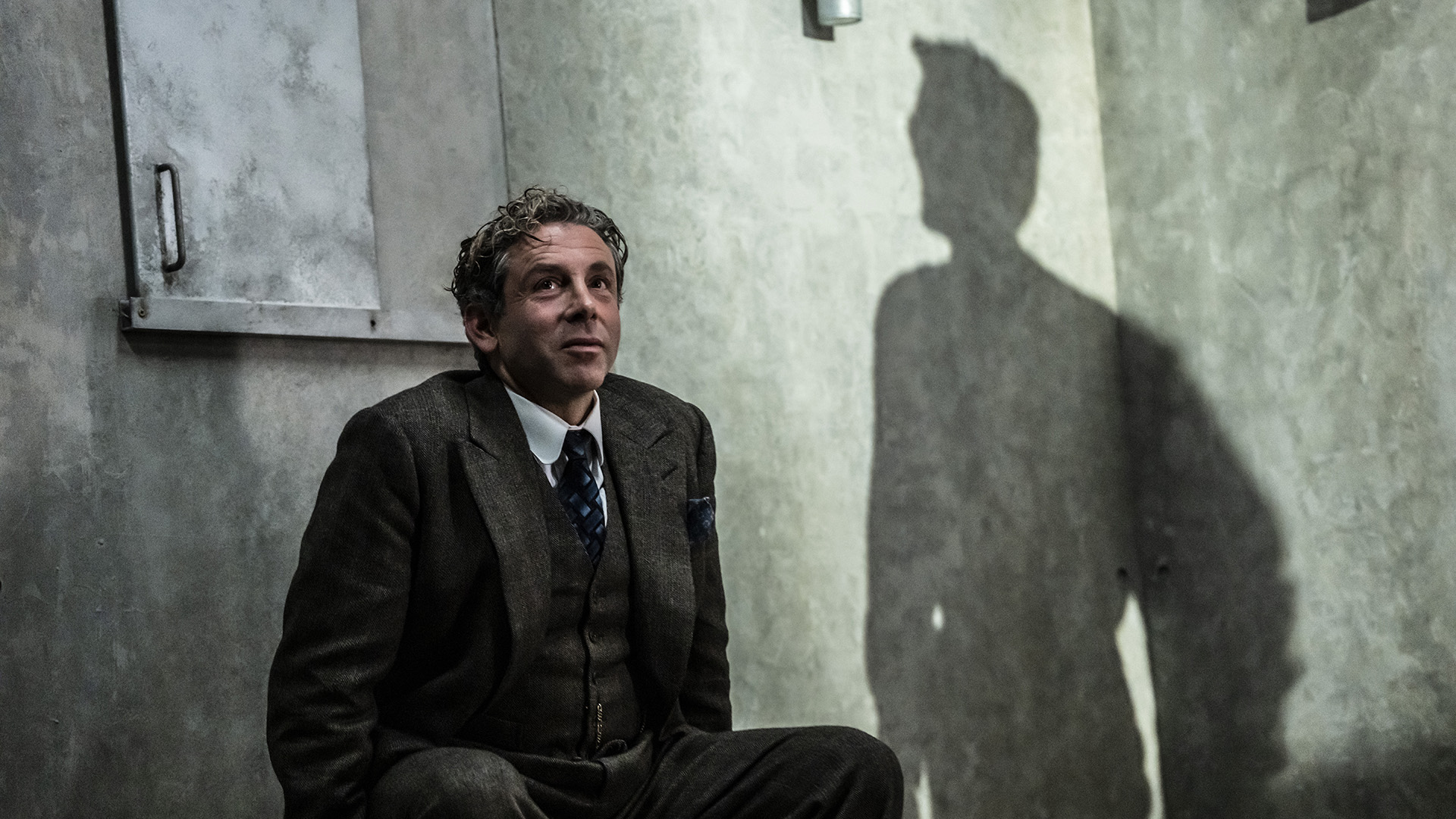 As you'd expect of a drama that presages the Holocaust, Good concludes with utter throat-catching horror. Its final act, like everything that precedes it, is muted, solemn. The director Dominic Cooke heightens the atrocities by omission, implying house raids with sound effects rather than on-stage action. Evil, the play argues, is a series of decisions. Fascism can take root in even the most enlightened and rational minds. With its chilly precision and gut-wrenching present-day resonance, this revival of Good implores us to prevent history from repeating itself.