Uberto Pasolini's understated third feature as writer-director favours tenderness over sentimentality in the story of a terminally ill man finding a home for his son. Nowhere Special finds writer-director Uberto Pasolini adapting a newspaper story about a man ensuring his young son's future is assured after being diagnosed with terminal cancer. It gives the filmmaker a unique perspective to explore the fabric of everyday life, and how we react when the brittle nature of our existence is made all too apparent.

Pasolini only happened to chance upon the story that formed the basis of his moving new film. A Devon man, a single father, had decided that for the remaining time he had left, he would make sure that his son had a family to care for him. An adoption agency would highlight that this was a unique case, but it was this singularity of the story that attracted Pasolini. The location of his narrative shifted to Northern Ireland, but the drama stayed true to the spirit of the original story.
A Hollywood version of the film might have opened with the man receiving his diagnosis and end with the boy ensconced in the new home; the man's mission is accomplished and we leave cinemas saddened by his death, but safe in the knowledge that all is well in the boy's world. (Moreover, the boy would likely be in a better position – emotionally, materially – than where he started.) Nowhere Special short circuits that route, and in doing so avoids sensationalising the story. John has already received his diagnosis as the drama begins. And all those around him know his condition. Instead, we're privy to the close bond between a father and child, as they visit prospective families and carry on with their daily lives as best they can.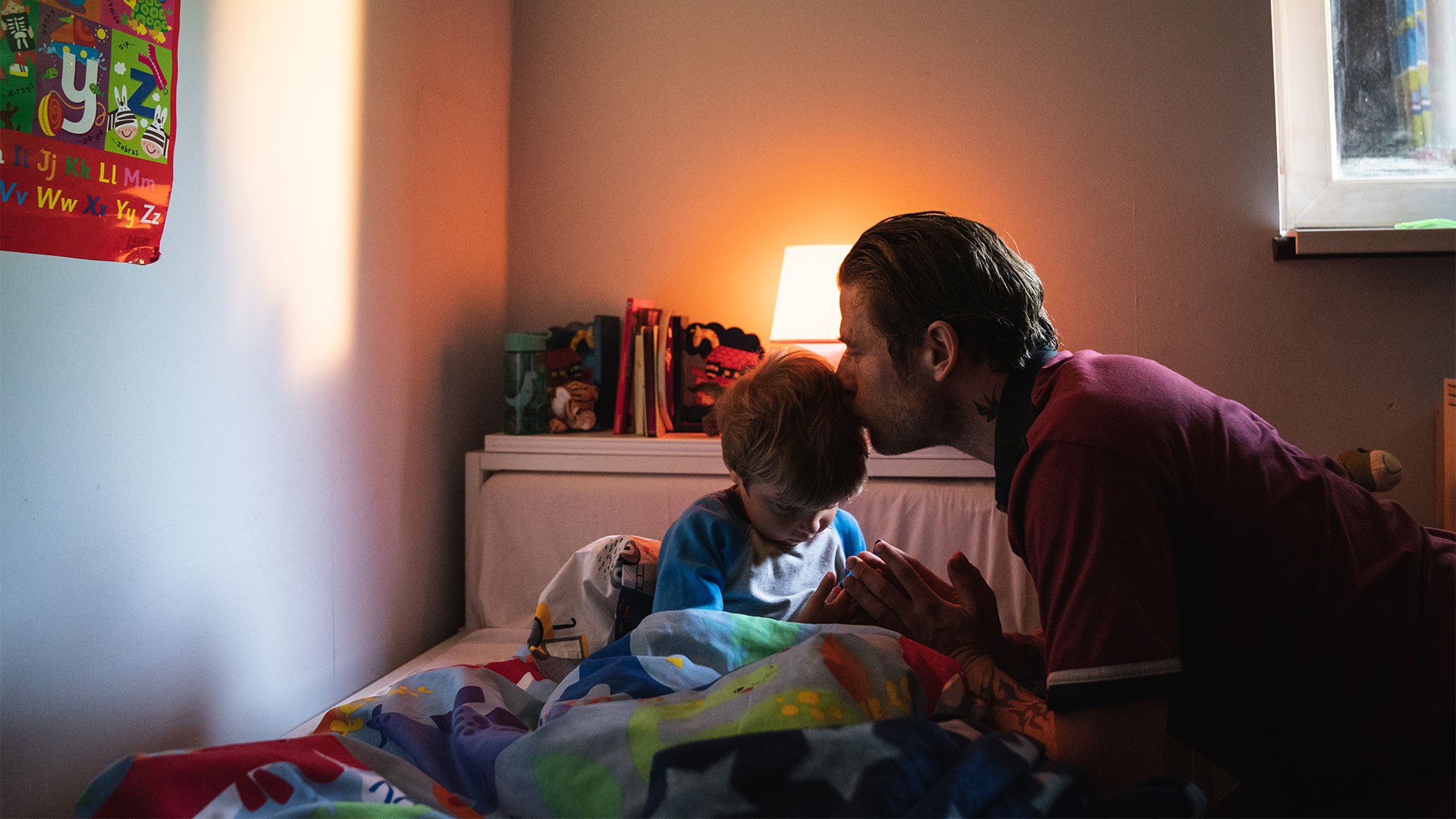 It is the combination of the everyday and the existential that aligns Nowhere Special with Pasolini's previous film, Still Life (2014). In that film, Eddie Marsan plays John May, a council employee who seeks out the living relatives of people who have died alone, and, if unsuccessful, often finds himself the sole attendee at their funeral. It's a narrative that could easily have suited a dark satire or supernatural chiller. But Pasolini and Marsan play it straight. And quiet. It's the matter-of-factness of our existence and lack of emotional 'noise' that continues into Nowhere Special. James Norton and Daniel Lamont are extremely convincing as a very ordinary family of two and it's one of the McMafia actor's most striking and understated performances yet. But it's Pasolini's unwillingness to dwell on any discussion of John's condition, or overplay the scenes with the potential adoptive families, that makes the film so effective.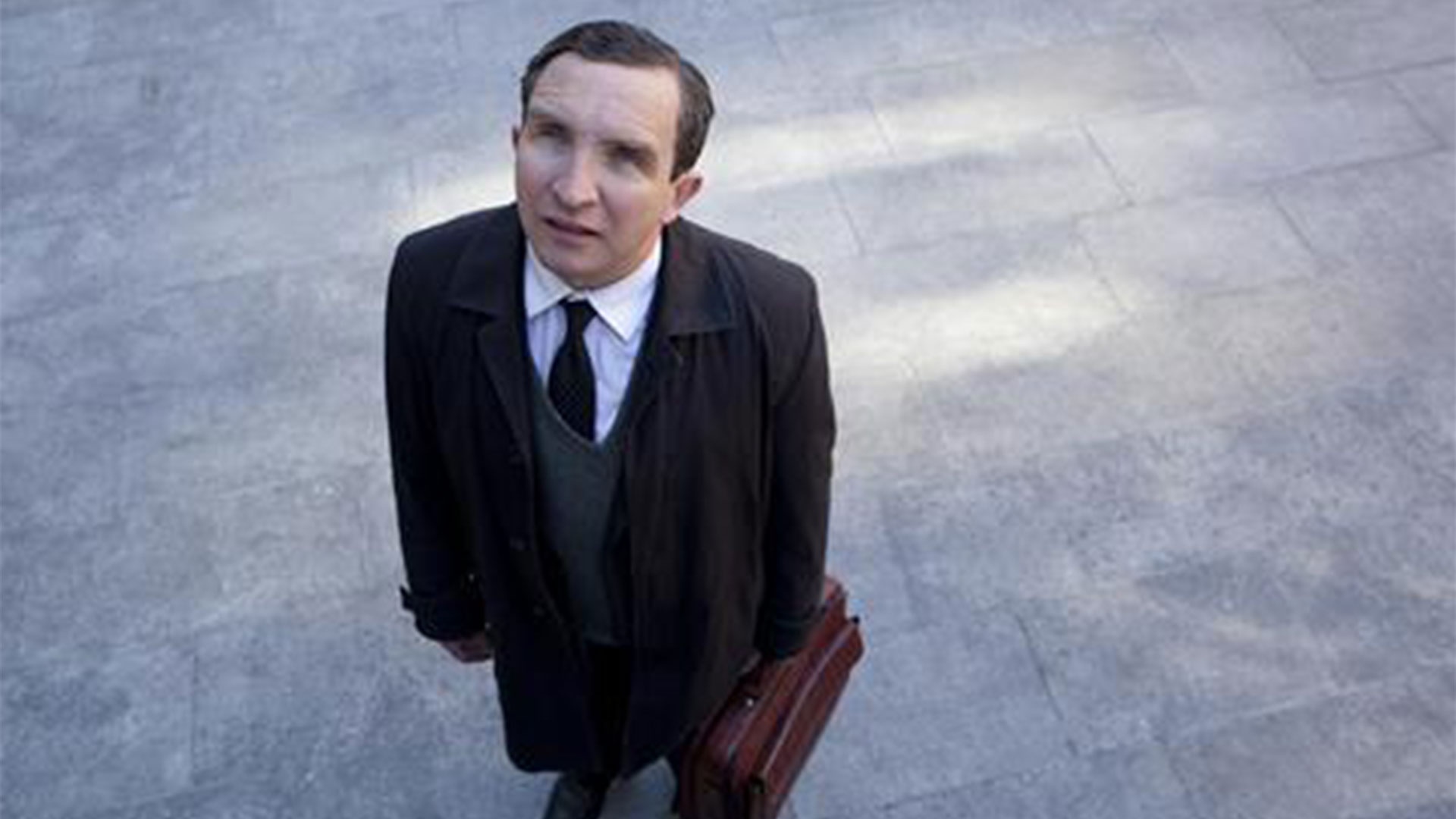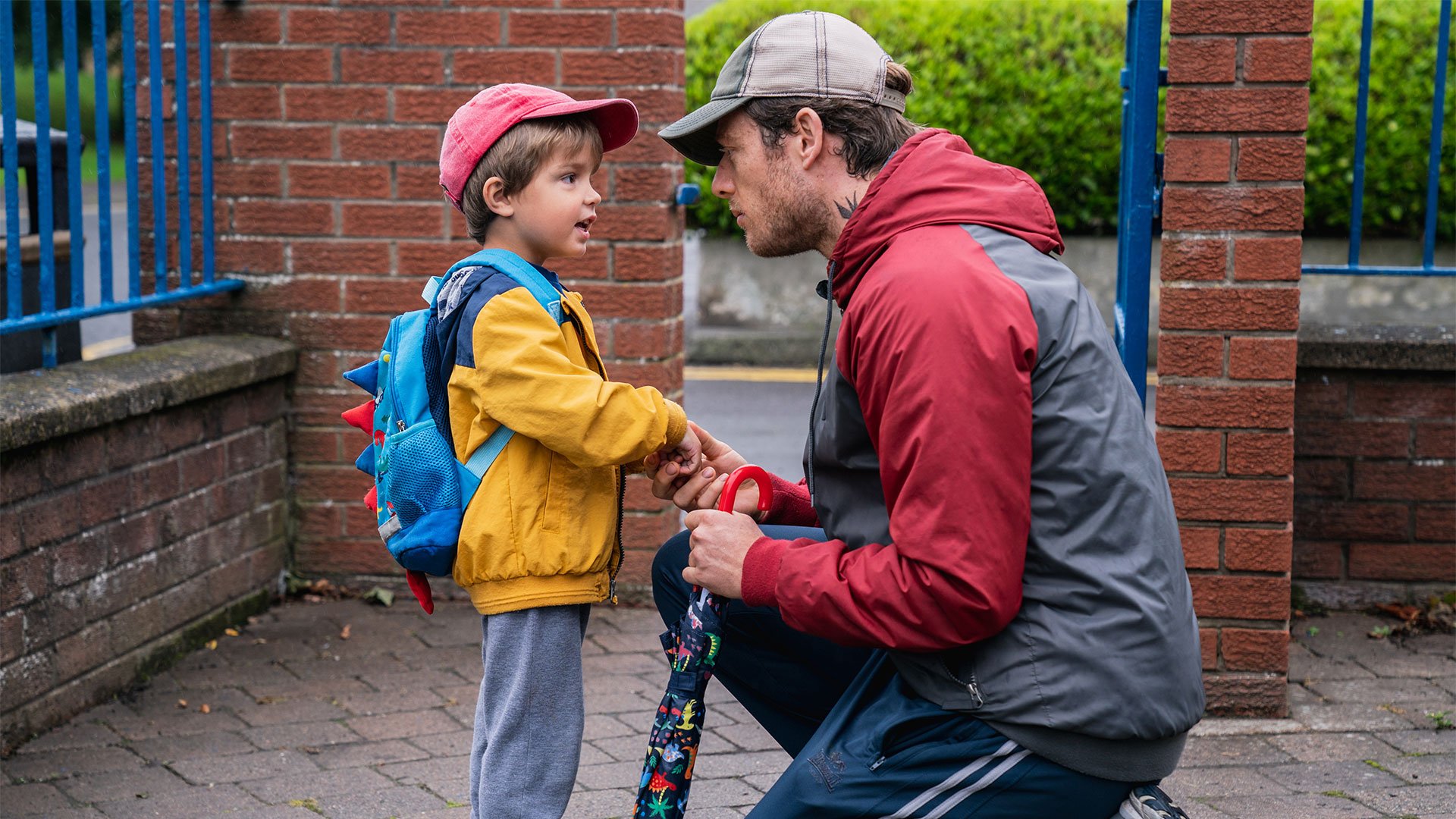 Pasolini's camera (the cinematographer is Marius Panduru, who has worked with Romanian New Wave directors Rudu Jude, Cãtãlin Mitulescu and Corneliu Porumboiu) is never intrusive; it remains close enough to observe every detail, capturing the intimacy of a moment. Some of the best shots appear almost throwaway: following a bout of nausea, John falls asleep on the sofa, and Michael enters the room, his blanket in hand, and attempts to drape it over his father, waking him up and earning a hug for his generosity. Like so many scenes in the film, it's shot without a fuss and is all the more moving for it. (Likewise, Andrew Simon McAllister's score never intrudes or attempts to manipulate our emotions. It's used sparingly, adding texture to scenes when necessary.)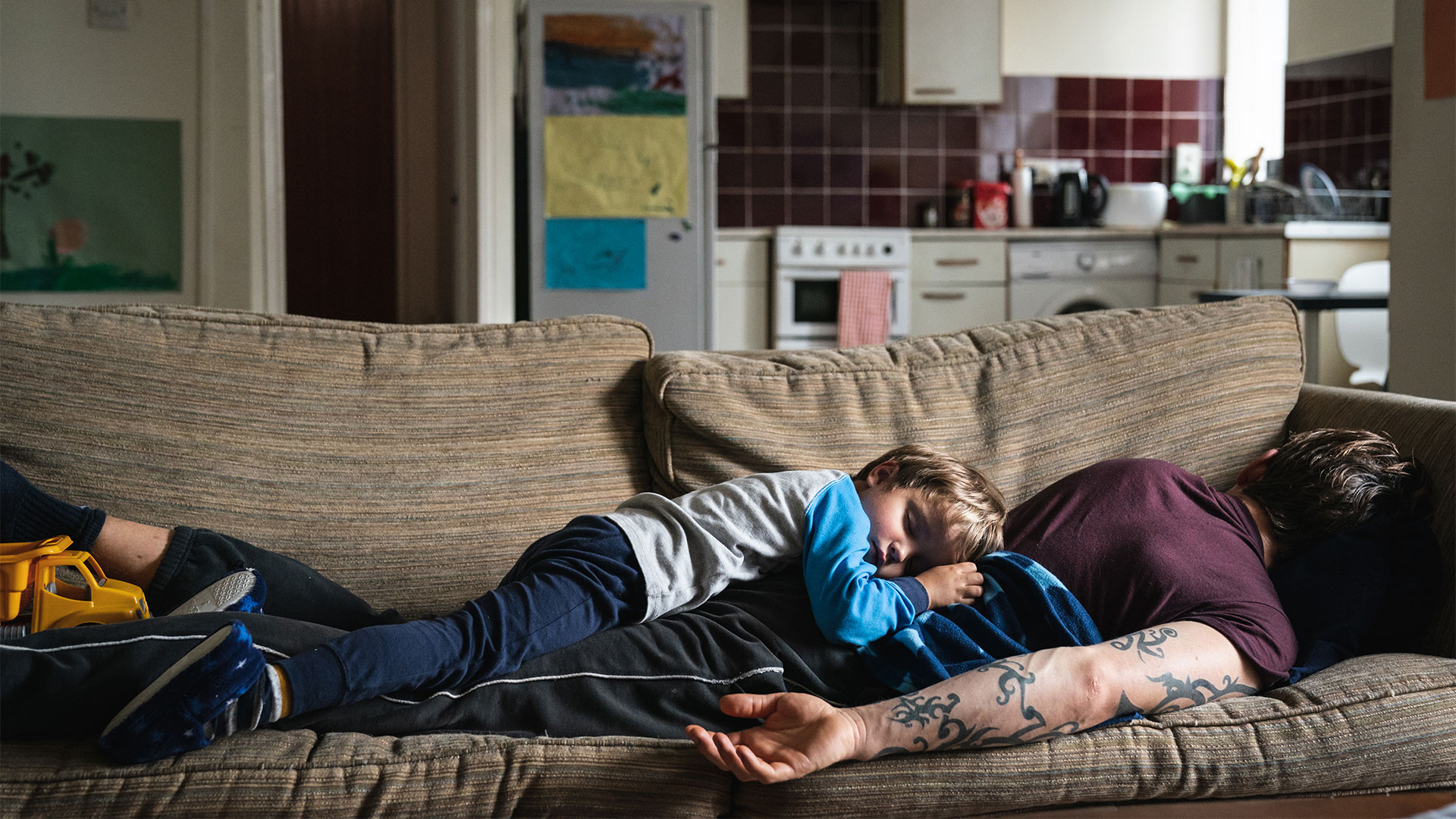 Like Still Life, Nowhere Special is a film about looking. Just as Marsan's John watches people go about their daily lives, mostly unaware of the precariousness of their own existence while he attempts to reconstruct the lives of the deceased, so too does Norton's John, a window cleaner, glimpses into lives that will continue long after his is over. But what he takes from those moments is twofold: on the one hand, there is the child's bedroom that he can only dream of watching Michael grow up in; on the other, it gives him an opportunity to figure out the kind of world, the kind of home, the kind of family, that would best suit his son.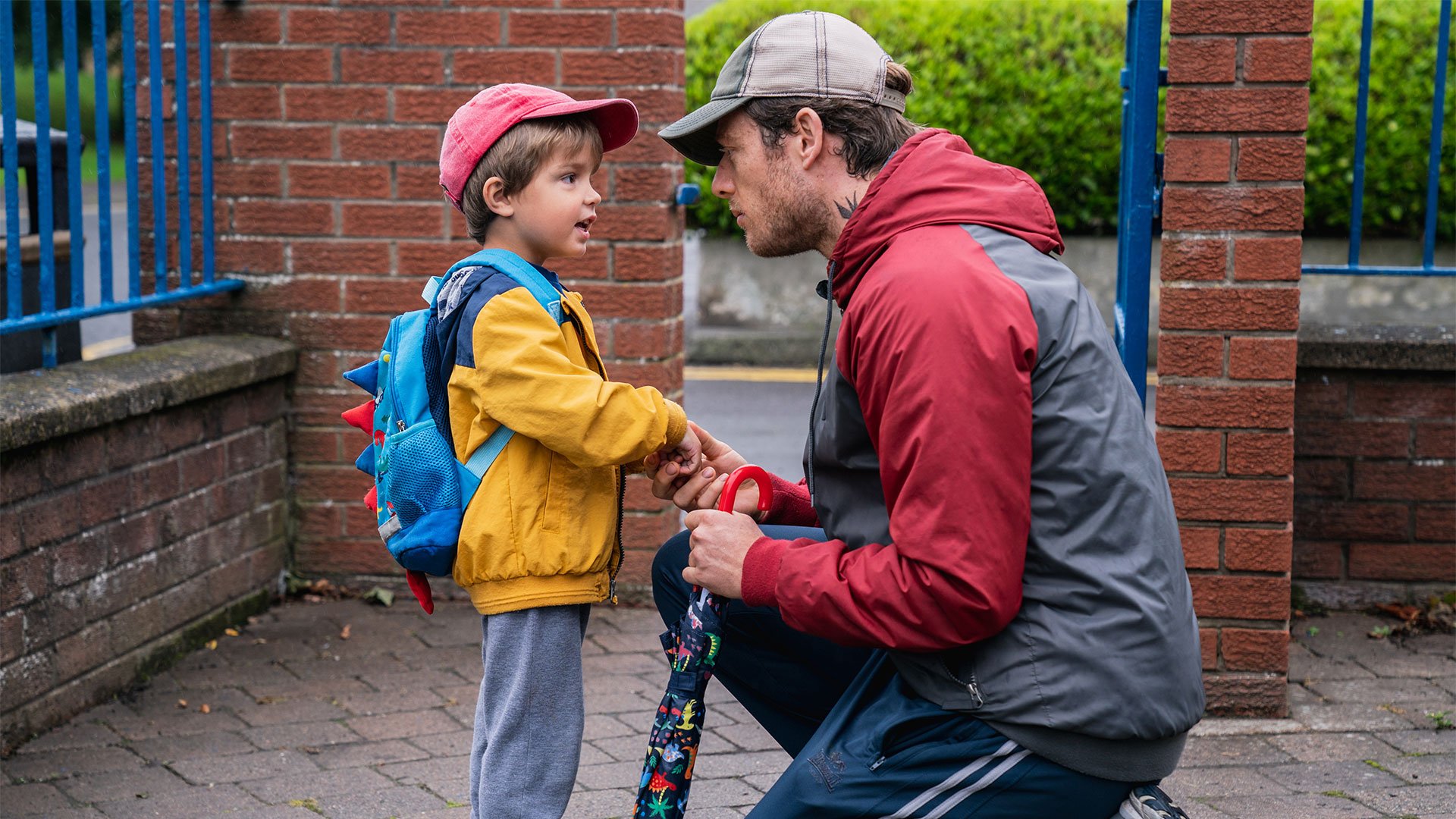 Norton's character is a realist, and quick to see behind the façade some of the prospective parents' present him. His decision is never about the many material things that Michael could have, but about giving him everything he will need growing up. And that's not always the easiest thing to find.

Nowhere Special is now showing in cinemas