In fast-paced, genre-bending, multiverse-spanning Everything Everywhere All At Once, Evelyn (Michelle Yeoh), a Chinese-American laundrette owner attempting to file her taxes, suddenly finds her world expanding to encompass alternate realities. She is tasked with saving the universe as it splinters apart, while her marriage, and relationship with her daughter, hang in the balance. The film is a masterclass in editing, with Rogers weaving together a variety of techniques that take us through time and space, while never losing sight of the film's emotional trajectory.

EMMA FRASER: WHAT WAS YOUR RESPONSE ON FIRST READING THE SCRIPT?
PAUL ROGERS: I was very emotional. It's a really beautiful and insane script. I had already been walked through the story by Dan [Kwan] and Daniel [Scheinert] – they acted it out over two hours when they pitched it to me. I began thinking about what they would do visually and how I would cut it. But then I realised that it was too overwhelming to read the script this way. So I stopped doing that and had faith that we would figure it out. I was excited to be surprised by how they were going to make the film. I didn't go to them with a list, asking, 'OK, how are you going to shoot this? How do you want to cut this?' I was more like, 'Have fun. We'll see what happens.'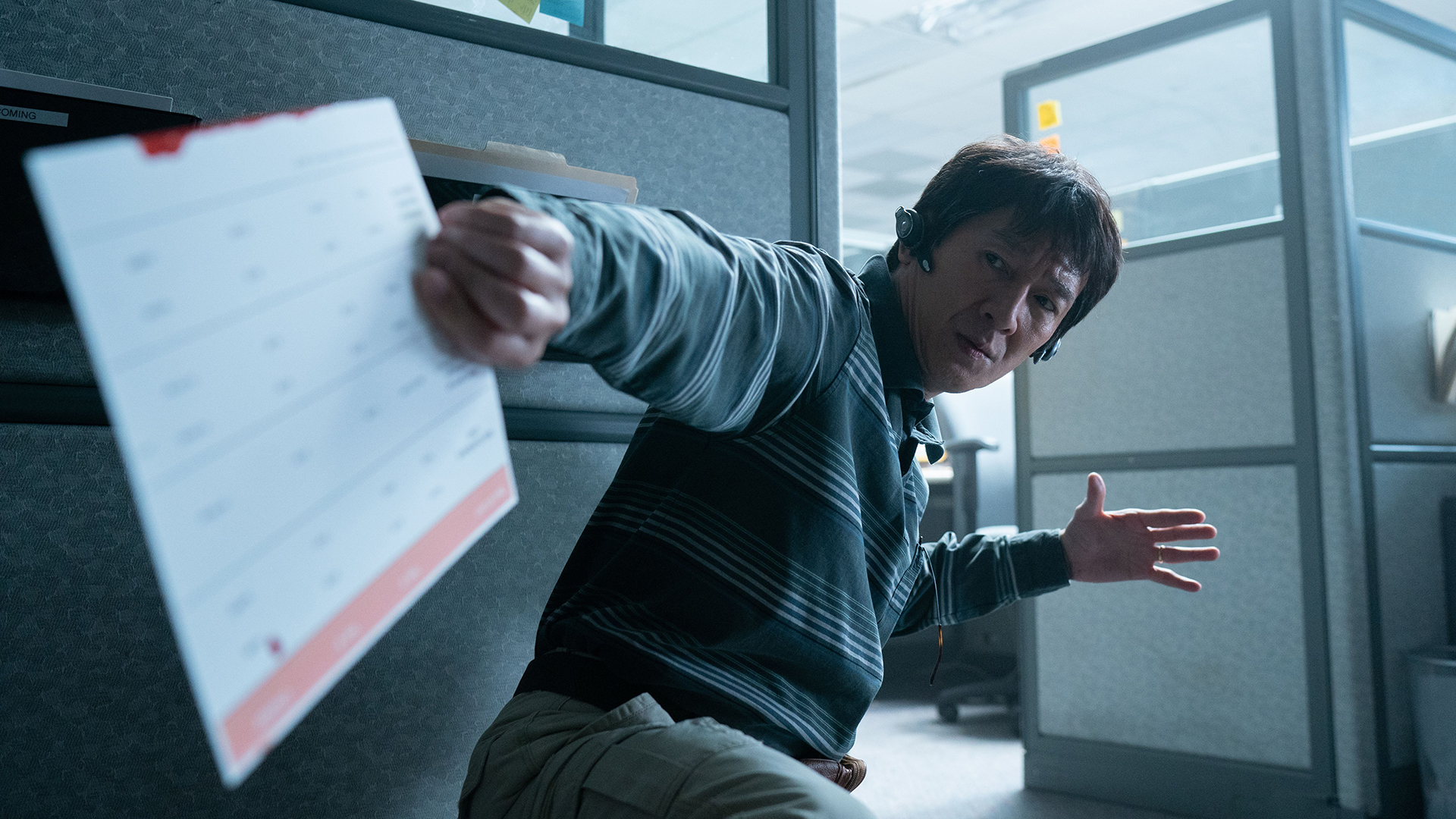 EF: WHAT WAS YOUR PROCESS AS THE FILM WAS BEING SHOT AND YOU WERE RECEIVING THE DAILIES?
PR: I would come to set and show the directors what I'd been up to. For the most part, I was cutting as they were shooting, to make sure that it was working before they moved on, and to keep the team excited. Some of the earliest sequences I cut were the fanny-pack fight and the elevator scene. Dan and Daniel showed them to the whole cast and crew – I think it's a nice tool to re-energise people and say, 'Hey, it's working, and it's gonna be amazing.' The way I like to work is to read the script, but then, once the dailies come in for my first cut, I don't reread it. I just react to the footage, cutting how I think [Dan and Daniel] want it to look. I might go back to the script afterwards and see if I should readjust, and occasionally there are some great discoveries. Dan and Daniel seem to like that way of working as well because they love surprises – particularly from the actors.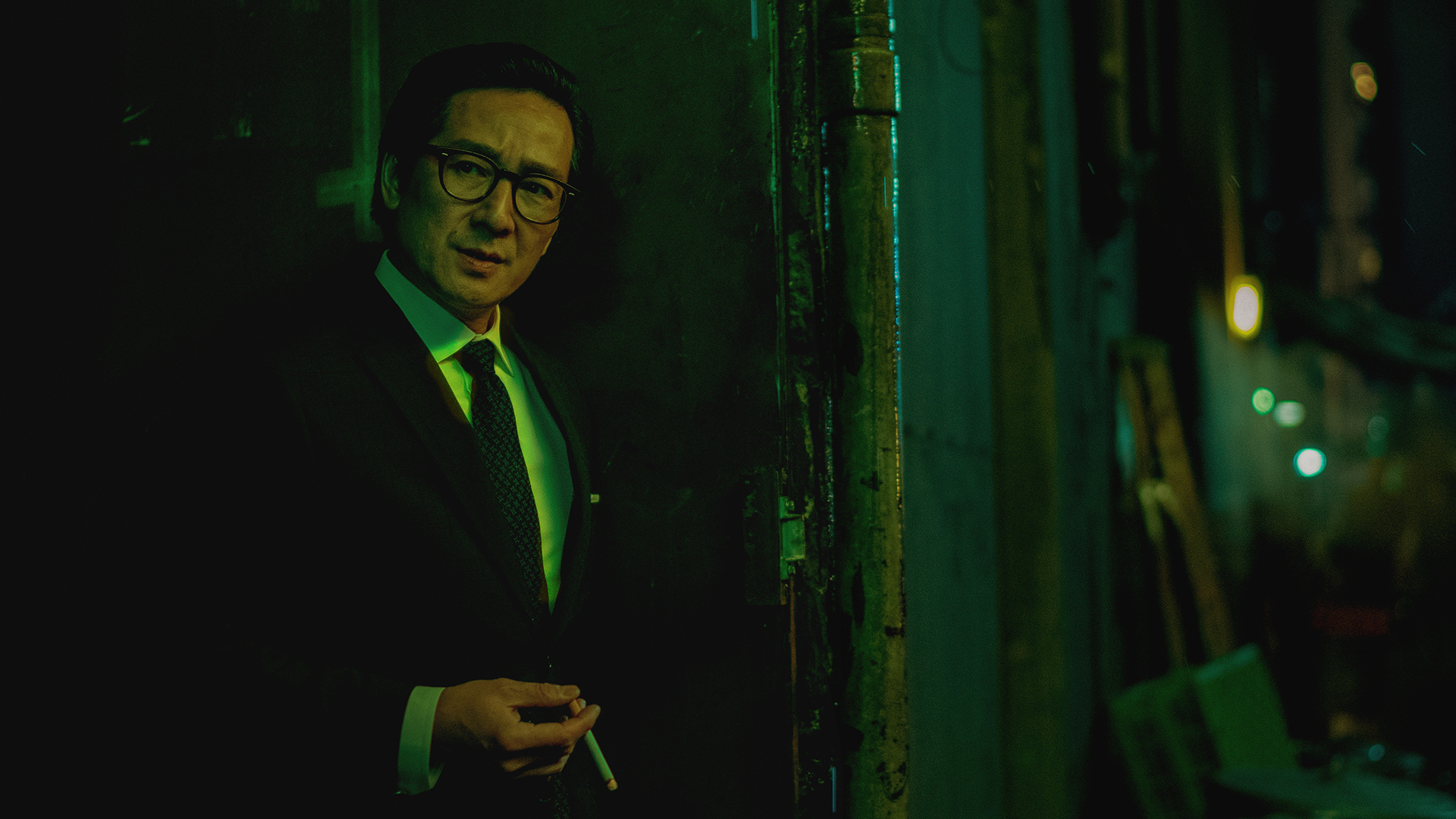 WATCH EVERYTHING EVERYWHERE ALL AT ONCE ON CURZON HOME CINEMA
Watch Here
EF: THE FILM'S EMOTIONAL TONE IS LIKE AN ELASTIC BAND. IT SNAPS FROM SURREAL TO TEAR-INDUCING AND JAW-DROPPING. WERE YOU MINDFUL OF LINGERING IN ONE PARTICULAR EMOTIONAL STATE FOR TOO LONG?
PR: A big part of our juggling in the edit was making sure that people remained engaged with the emotional arc of Evelyn and Joy [Stephanie Hsu] as mother and daughter. The fact that Michelle could carry through the kind of incredible deep emotional performance into the hot dog-fingers universe made my job easy. She had the same pathos in every universe. In addition to that, I think the reason the Waymond [Ke Huy Quan, playing Evelyn's husband] storyline also works so well is when he has his big speech, you're caught off guard. The movie has set you up emotionally for that to really hit home.
EF: WAS THERE A PARTICULAR SEQUENCE THAT WAS THE MOST CHALLENGING?
PR: The hallway scene where Joy first confronts her mother and kills all those people was hard to figure out. There was a whole other character in that scene and pages of dialogue. Jamie [Lee Curtis who plays Inland Revenue Service tax inspector Deidre] talks about the roles of the universe and is ganged up on by Evelyn and Joy. They start making fun of her and she cries. Realising that we needed to simplify that scene to be like a predator stalking its prey was a big breakthrough. So, Jamie was digitally removed. Not because she was bad – her performance was incredible and she was having so much fun – but it confused the narrative too much.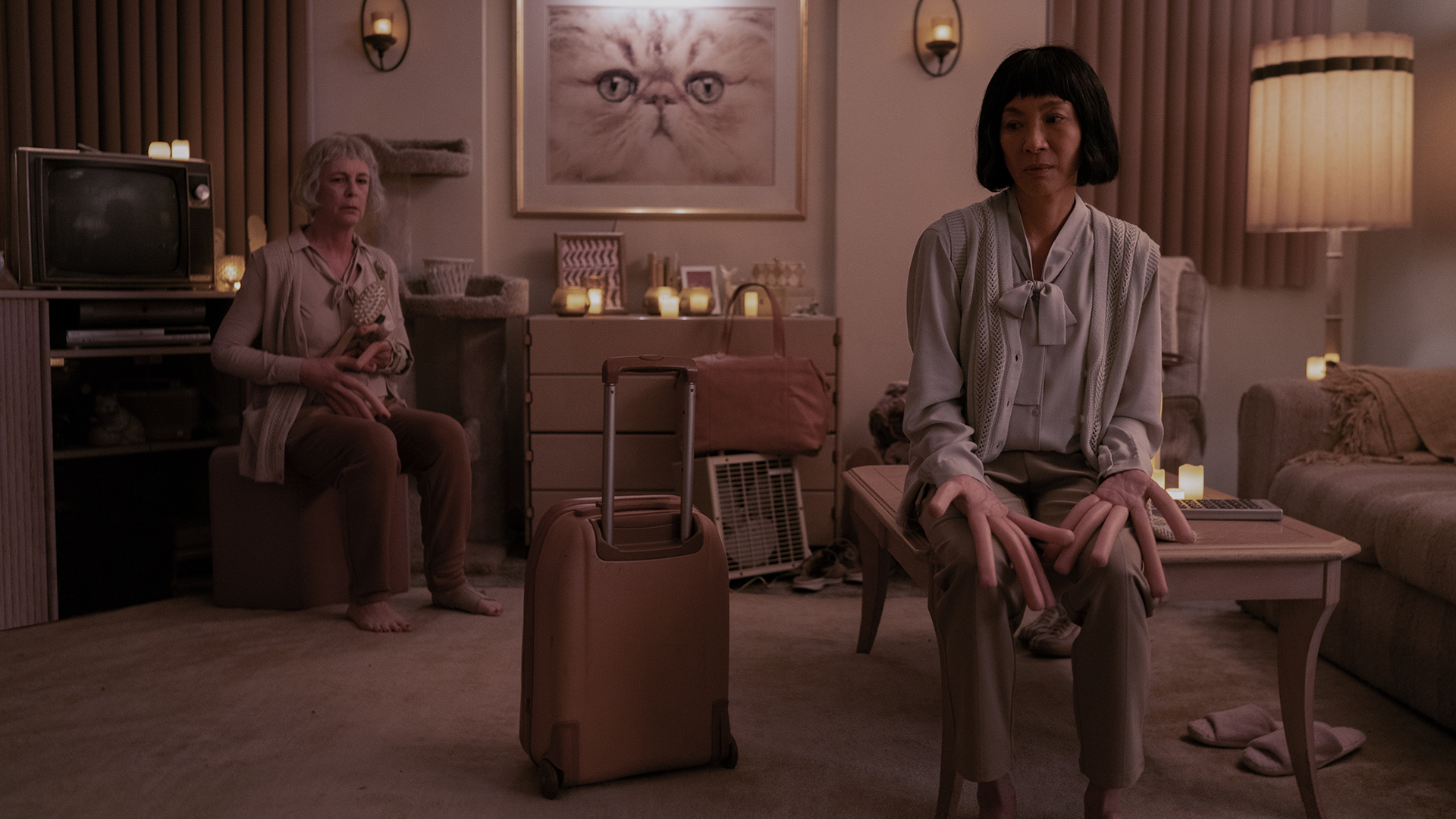 EF: WHAT IT IS LIKE BEING CHAMPIONED FOR THIS INNOVATIVE STYLE AND HAVING PEOPLE NOTICE WHAT AN EDITOR DOES.
PR: I'm excited. There's this term, 'the invisible edit' that's considered the pinnacle of editing; it's editing that no one notices, which I think has its place. I also think, as a rule, it's kind of bullshit. As long as we are affecting people and there's an emotional impact to what we're doing, it doesn't have to be invisible. A DP [director of photography] can do an insane, crazy, beautiful shot that wows you, and we're not saying, 'I wish that it was less noticeable, the cinematography should have been less noticeable.' It strikes me as crazy that editors have accepted that we need to make our art form invisible. I'm excited that the editing is getting recognised… I wasn't thinking 'I want to make this movie crazy.' It was more like, what does this scene need? What does this moment need? What does the movie need?
WATCH EVERYTHING EVERYWHERE ALL AT ONCE ON CURZON HOME CINEMA