To celebrate Pride 2021, Curzon Home Cinema presents two distinct collections. The Past focuses on love, prejudice, struggle and freedom over the course of centuries, as individuals, groups and communities fight for what they believed in and the passions that defined them.

The Colour of Love
Francis Lee followed up the success of his powerful contemporary British love story God's Own Country (2017) with Ammonite (2020), which journeys back to the end of the 19th century to chronicle the love affair between acclaimed palaeontologist Mary Anning (a typically brilliant portrayal by Kate Winslet) and Charlotte Murchison (an equally impressive Saoirse Ronan), the young wife of a self-obsessed man whose depression masks a desire to break free of the stifling conventions that restrict women in the Victorian-era. Employing a muted palette, Lee's camera details every detail of the characters' growing attachment and how it impacts the way they regard the world.
A similar reserve is present in Merchant Ivory's Maurice (1987), an adaptation of E.M. Forster's posthumously published period romance, which has become a landmark in British gay cinema. James Wilby plays the titular character and Hugh Grant, in an early outing, the object of his affection. As is typical of the producing and directing team of Ismael Merchant and James Ivory (who would go on to win the Best Screenplay Oscar for penning Luca Guandagnino's hugely popular 2017 adaptation of Call Me by Your Name), Maurice is consummately mounted and quietly affecting.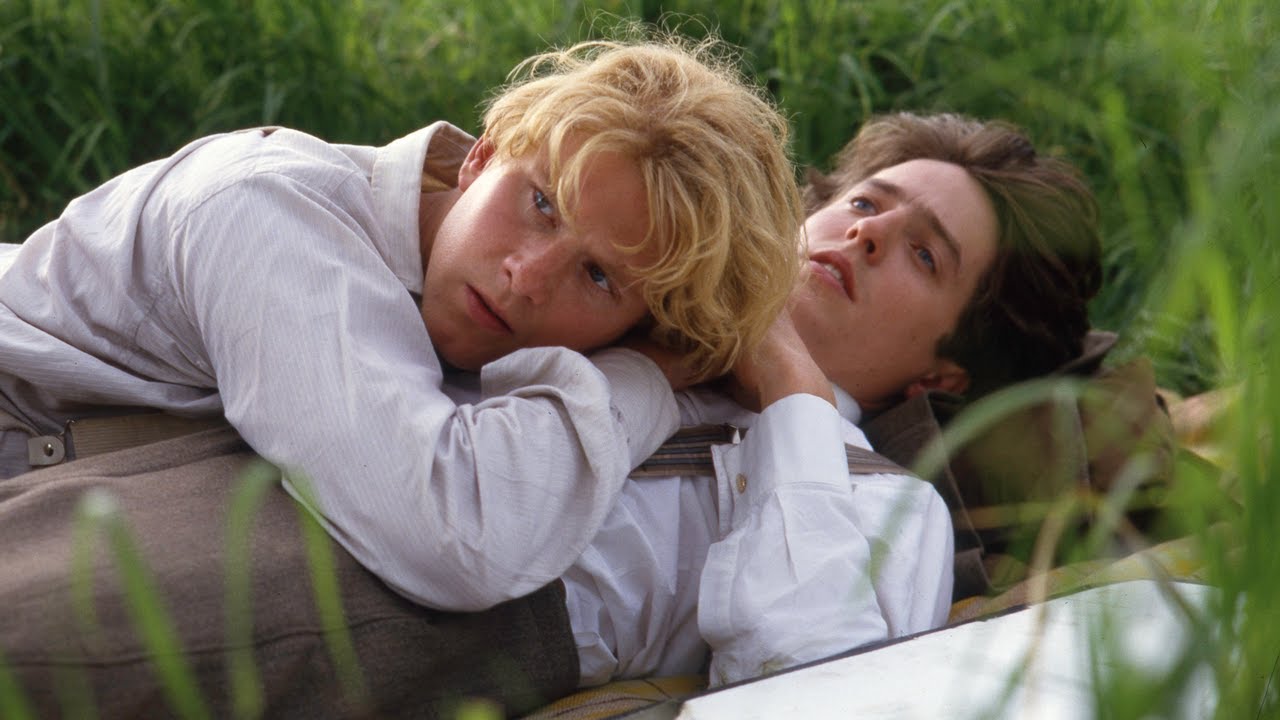 Céline Sciamma's first period drama unfolds in 18th century France. Like Ammonite, Portrait of a Lady on Fire (2019) is sparing in its use of colour as it charts the growing intimacy between a young woman facing up to a planned marriage and the artist commissioned to paint her portrait. But Sciamma's innate understanding of the power of colour to disrupt an image or transform a scene helps create some break-taking and rapturous sequences. 
For anyone who has watched Far from Heaven (2002), Todd Haynes swooning homage to the Technicolor melodramas of Douglas Sirk – most notably 1955's All That Heaven Allows – will know that the filmmaker knows how to employ a palette that is not only luscious, but uses colour to convey the temperature of a scene, the temperament of a character and the passion of a moment. In Carol (2015), Haynes is heavily influenced by Saul Leiter's stylised colour portraits of New York as he creates an environment that is no less ordered than Ammonite's Victorian world, but which is infused with the elegance and sophistication of New York at the pinnacle of its position as the ultimate 20th-century metropolis. An adaptation of Patricia Highsmith's taboo-busting 1952 novel The Price of Salt, Carol is a flawless portrait of love that transgresses restrictive societal boundaries and whose possibility of success can only be assured by its protagonists' willingness to give up everything for the life they want to live.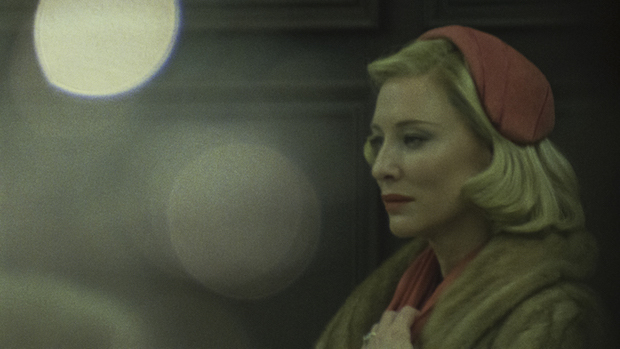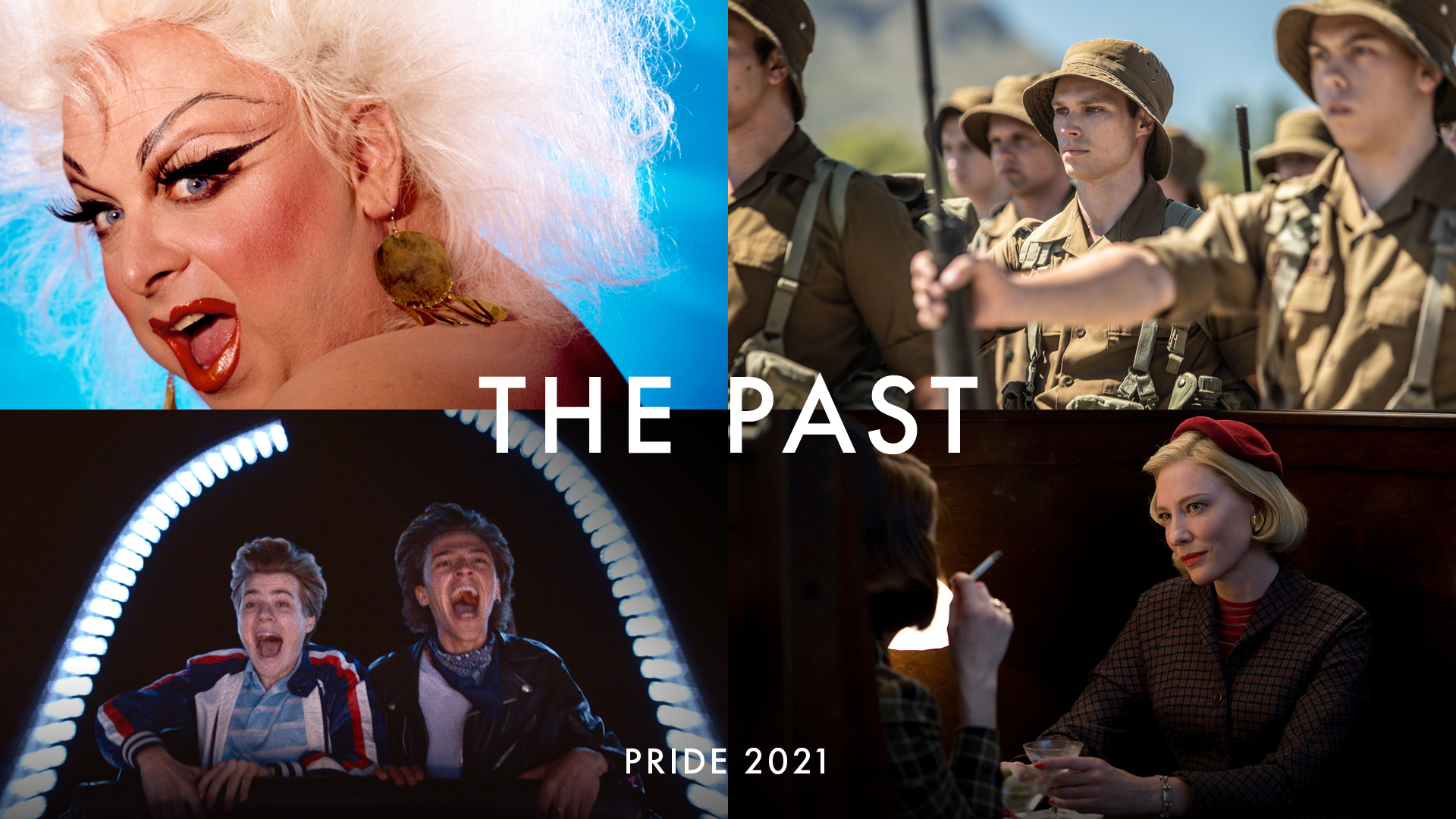 In Peter Strickland's The Duke of Burgundy (2014), soft focus is everything. A film out of time – a past that draws on the present, or a present that revels in the past – it uses colour to create a reverie, a world as a dream. Playfully exploring the sadomasochistic relationship between Sidse Babett Knudsen's lepidopterist and her student (Chiara D'Anna), who is also her muse, subject and object of desire. Cynthia (Knudsen) appears to dominate the relationship. But as the drama progresses, it becomes clear that Evelyn (D'Anna) holds more than a few cards. Knowingly channelling 1970s film erotica, Peter Strickland creates a sensual world of jealousy and desire, whose canvass is intoxicating.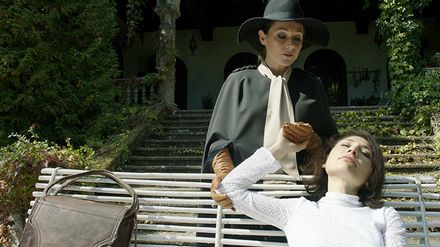 Fighting for Rights
Activism remains central to the Pride celebration – an acknowledgement that the progress made in recent decades is part of a struggle around the world to enshrine in law and the public consciousness LGBTQ+ rights. 
Few films in recent years have succeeded in conveying the scale of this fight – the battles, victories and what they cost – with such range and passion as 120BPM (2017). Charting the AIDS activism of ATC UP Paris in the 1990s, Robin Campillo's Cannes-winning drama successfully establishes a wide canvass whilst honing in on the personal relationships and travails of members of the group. And yet the focus on the personal never obscures the larger picture of what the organisation achieved and the cost of it. Acknowledging the diversity of voices – embracing difference and the challenges that can pose – the film never shies from the messiness of activism. The result is vibrant, thrilling, often painfully moving but also funny and euphoric.
For all the advances made by ACT Up and other organisations, acceptance remains difficult for many. Yen Tan's 1985 (2018) tells a personal story of one young man's journey home to Texas to reveal to his conservative family that he is gay, but also to come to terms with the knowledge that he is dying of AIDS. An expansion of Yen Tan's earlier short and the winner of the SXSW Film Festival Grand Jury Prize, 1985 is both a snapshot of prejudice in the recent past but also highlights the difficulties individuals continue to face.
In Vito (2011) and Ahead of the Curve (2020) directors Jeffrey Schwartz, and Jen Rainin Rivkah and Beth Medow present portraits of key figures whose work helped celebrate LGBT culture. Schwartz's Vito celebrates the life of Vito Russo, the gay activist whose book The Celluloid Closet and AIDS activism made him a key figure within the queer community in the US. While Rivkah and Medow's Ahead of the Curve focuses on the founder of Curve Magazine Franco Stevens. It details her struggle to bring the preeminent US lesbian magazine to life and how, following a devastating personal injury, she fought to ensure its survival and became a figurehead of the LGBT movement in the US.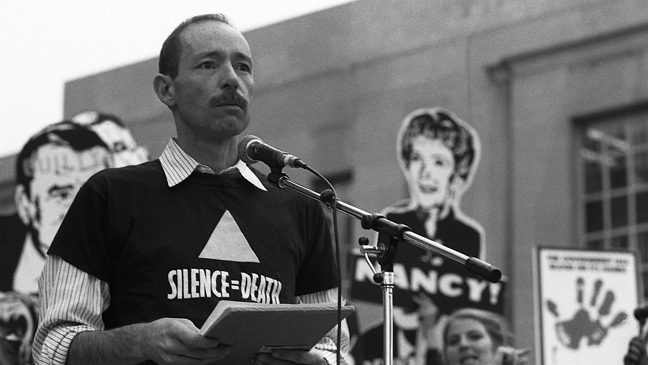 Singular Portraits
A tortured artist, a flamboyant writer-performer, a grieving academic and a singular screen presence. It would be hard to think of two more contrasting portraits of artistic endeavour than Derek Jarman's Caravaggio (1986) and Wash Westmoreland's Colette (2018), while Colin Firth's quiet, devastated college professor in Tom Ford's A Single Man (2009) isn't so much a world away from the wild, titular figure in I Am Divine (2013) as an entire universe. But each of these films presents portraits of figures who carve their own unique place in the world. 

Jarman – an artist who was also a gifted filmmaker – revels in the richness of his subject's life, portraying a complex figure whose demons created as much havoc and destruction as they did works of sublime beauty. The story of Sidonie-Gabrielle Colette, played to perfection by Kiera Knightley, charts her journey from the country to the heart of early 20th century Paris' artistic community. Along the way, she battled a patriarchal system, creating a singular literary voice, taking to the stage – often followed by outrage – and defining her sexuality on her terms. Her boldness contrasts sharply with the plight of George, the central character of Ford's adaptation of Christopher Isherwood's novel. Devastated by the death of his lover and with the man's family refuses to acknowledge him, George feels alone in the world, but gradually finds a path that will lead to a new life. While the titular subject of Jeffrey Schwartz's film, the Baltimore drag performer who would become a mainstay and larger-than-life presence in so many of John Waters' films, is given a deservedly generous and uproarious portrait.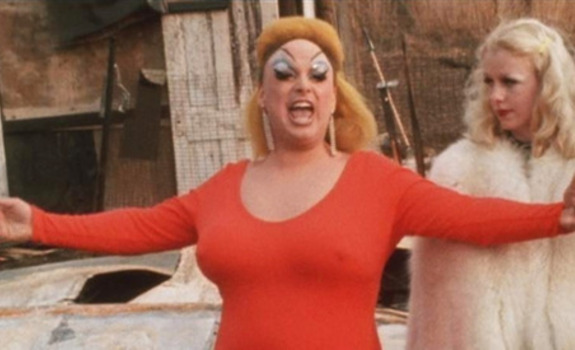 Finding a Voice
Some battles are fought on a personal level, but are no less important or affecting. In Moffie (2019), South African filmmaker Oliver Hermanus' superb adaptation of André Carl van der Merwe's autobiographical novel, a young gay man comes to term with compulsory service in the Army at a time when homosexuality was regarded as a psychological illness and treated with sadistic brutality. Visually striking, the film captures daily life for the soldiers and the constraints of existence within the military, but also the strength in character of the protagonist, who is determined to emerge stronger and more in control of the life he wants to lead. 
A no less rigid and myopic world faces the eponymous character of The Miseducation of Cameron Post (2018). In the early 1990s, after her parents find out about a liaison with another girl, teen Cameron is packed off to a Christian conversion camp, where she is expected to endure a variety of indignities, but gradually finds ways to rebel. Desiree Akhavan's film, adapted from Emily M. Danforth's novel, rails against a mindless system and champions freedom of thought and action over repression.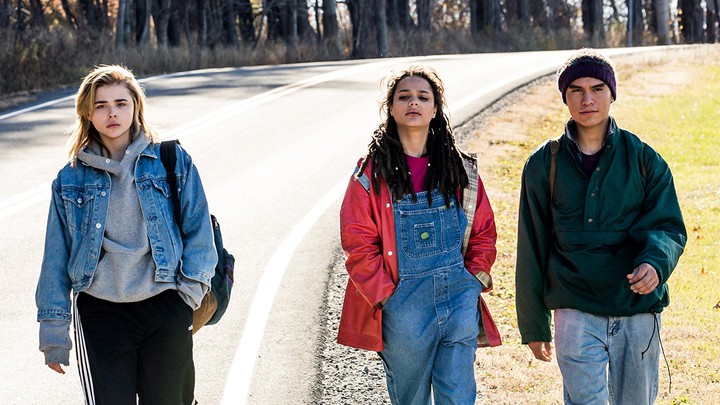 Alexis (Félix Lefebvre), the main character of François Ozon's summer idyll drama Summer of '85 (2020) seems to have a perfect life, particularly when he meets David. But there's a fine line between love and obsession, and emancipation can soon turn to something more stifling. Ozon's sprightly adaptation of Aidan Chambers' acclaimed and ground-breaking 1980s gay teen novel, shifts the action of England to the French coastline, but loses none of the novel's charm. And after his powerful By the Grace of God (2018), Summer of '85 highlights how chameleon-like a filmmaker Ozon is.

Discover the Pride 2021: The Past Collection on Curzon Home Cinema