For our Awards Journal, Yasmin Omar spoke to Rebecca Hall about her stirring race-relations drama Passing, which has been nominated for four BAFTAS, including Outstanding British Film and Outstanding British Debut by a British Writer, Director, or Producer. 

She may be best known as an actor – collaborating with Christopher Nolan, Steven Spielberg and other such luminaries – but Rebecca Hall has wanted to work behind the camera for as long as she can remember. 'When I was a child, I always dreamed about being a filmmaker,' she says. 'I was fascinated by the mechanisms of how movies worked – the shots, the compositions, the colour; the rhythm, the music, the editing.' It wasn't until reading Passing, Nella Larsen's 1929 Harlem Renaissance novella about two mixed-Black women living on opposite sides of the colour line, that she found an outlet for her directorial aspirations. Hall visualised the movie entirely in her head, from the crisp black and white cinematography to the claustrophobic 4:3 aspect ratio, and spent 10 days feverishly pouring her ideas into a screenplay. She then put the completed draft in a drawer, where it would remain for the next six years. 'I found the book to be incredibly potent for the times we're living in now,' she says. 'It's really an examination of the performance of identity, but I didn't have the nerve to make it.'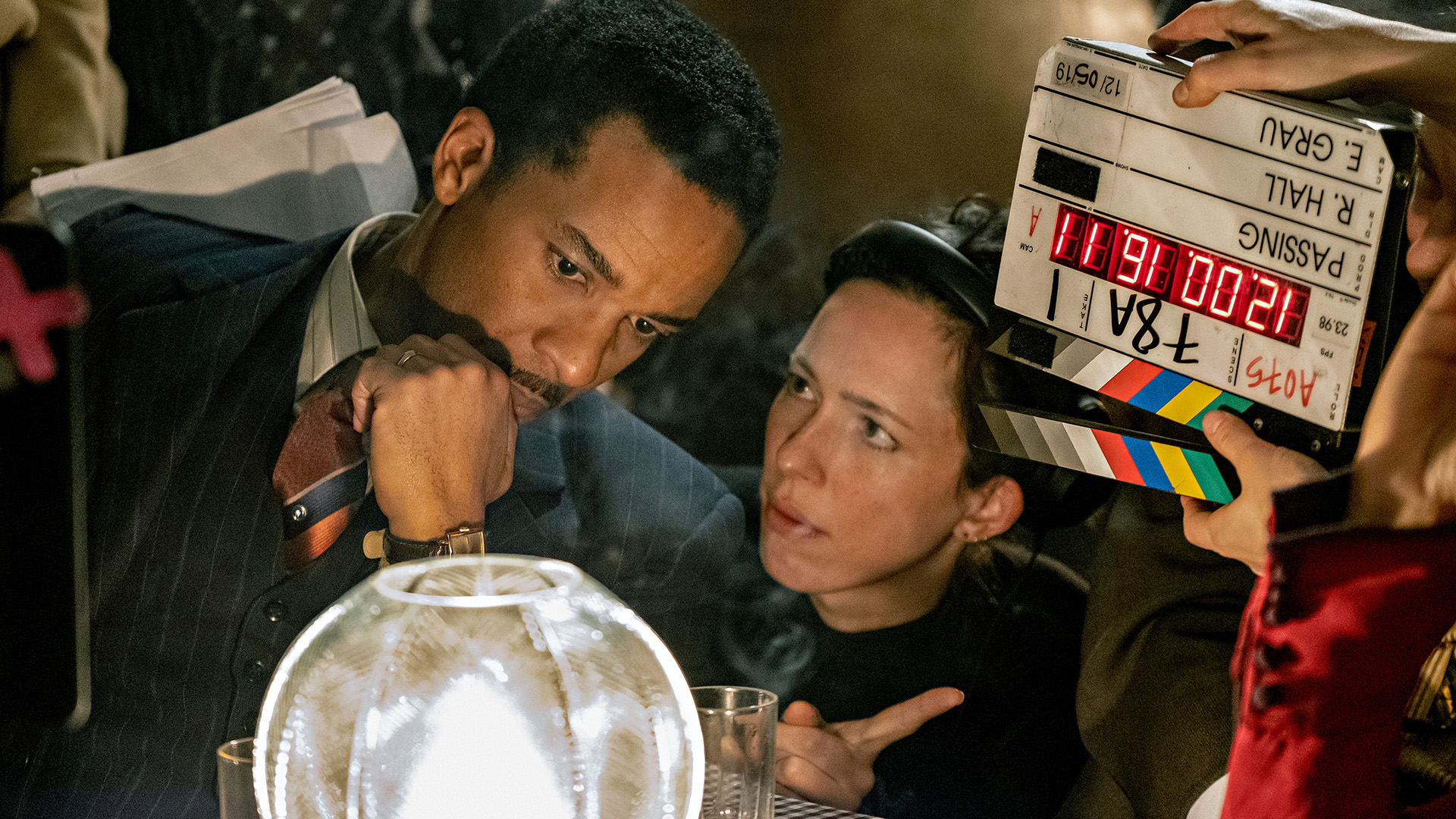 Her hesitation, in part, was due to outside perceptions of her ethnicity. Since Hall presents as white, there have been questions about whether she should've been the one to tell this story, and yet, climb up her family tree and you'll discover a forgotten Black lineage. 'Passing really struck me because my grandfather was African American but, at a certain point in his life, he made the decision to pass as white, and in doing so erased a whole swath of my heritage and history,' she explains. 'The book gave me the language to think about how my own identity factors into this complicated puzzle of categorisation. I needed to tell this story, it was my way of reaching back into my ancestry with compassion and love, and giving them a narrative that was otherwise completely hidden.'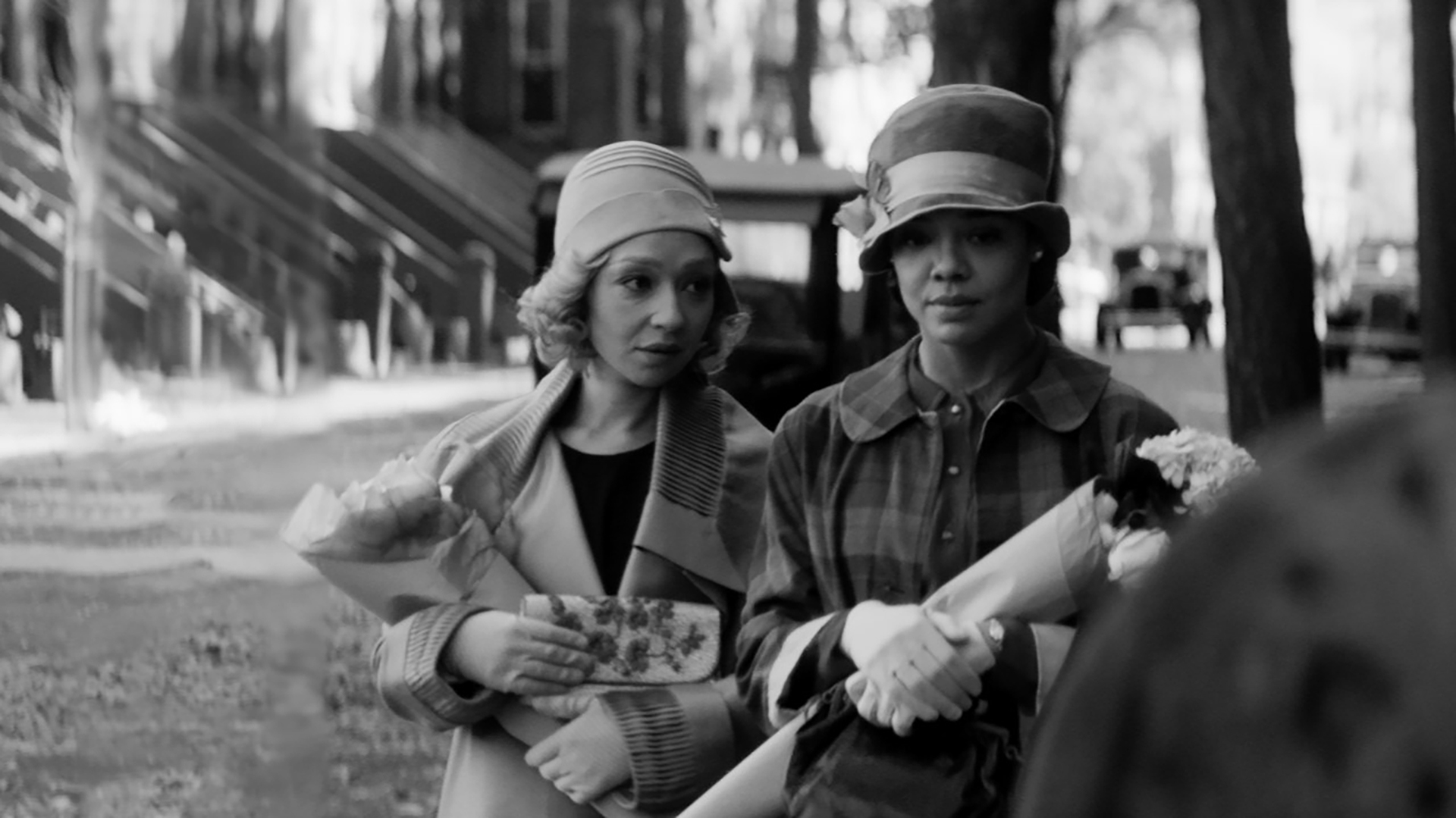 In addition to nimbly grappling with big-picture themes of race, class, gender and sexuality, Hall's adaptation of Passing – which stars an effervescent, white-coded Ruth Negga and a reserved Tessa Thompson embracing her Blackness – has a strong, stylised vision that is rare for a debut, with each aesthetic choice serving a fundamental narrative purpose. Such is the filmmaker's attention to detail that she reworked the sound mix three times to achieve exactly the right balance of silence and ambient noise. She was thankful that her decision to shoot in black and white (thus blurring socially constructed racial divisions) put her on equal footing with her more experienced crew. 'It's a whole different language that changes every department's entire operation, so I didn't feel like the only novice on set,' she explains. 'It was a real learning curve for everybody and that was part of the fun.' Hall and her cinematographer Eduard Grau turned their phones to grayscale mode so they were constantly viewing the world through this lens, and fortuitously learnt that a certain shade of crimson absorbed the light perfectly in the sparsely decorated Harlem house Thompson's character resides in. 'We ended up painting all the walls fire-engine red, which was great because it also meant that nobody could force the digital print back into colour because it looked preposterous!' she says with a laugh.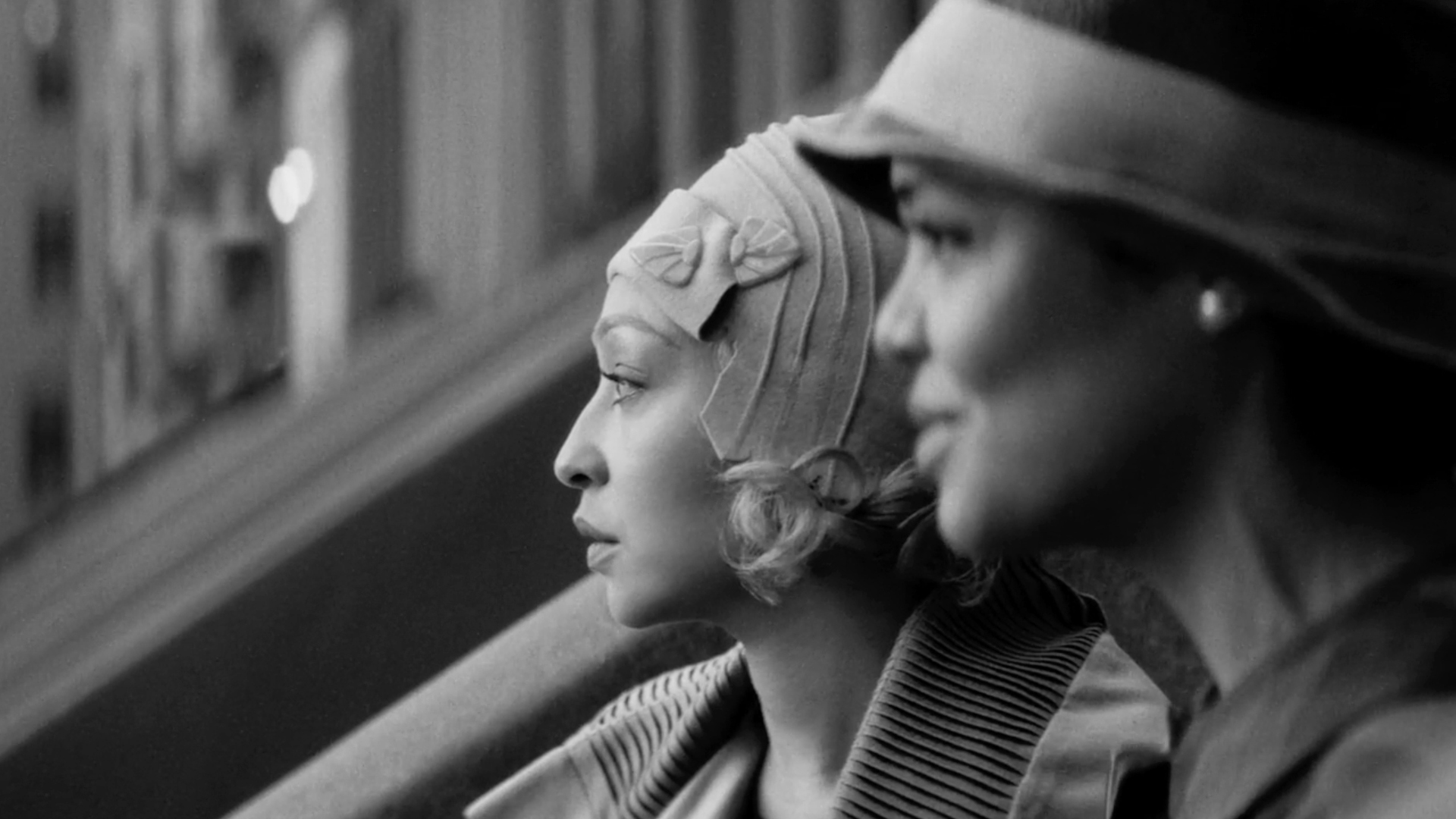 Passing is so laden with meaning that it has inspired all manner of responses from audiences since its Sundance premiere, who approach Hall at screenings to tell her they were moved by the film's discussion of marital problems, repressed homosexuality and internalised systems of self-hatred. Going forward, she intends to make similarly evocative movies that challenge viewers. 'That is a goal of mine,' she explains. 'It's always a more immediate experience if you do the work to engage with a film, you don't really internalise a theme or a story if you're just told it. When you're confronted and actually have to think about something it's sticky in a different way. I think that is the job of art.'
This article originally appeared in the Awards Journal, our awards-season magazine. Pick up your free copy at your local Curzon while stocks last.