Ridley Scott is a versatile powerhouse of a director. Delving into a diverse range of genres and settings – from intergalactic horror in Alien (1979) to sci-fi dystopia in Blade Runner (1982) and road-trip revenge in Thelma & Louise (1991) – Scott plumbs the far reaches of his imagination when telling a story. Ahead of his new film Napoleon, we've rounded up the very best Ridley Scott movies that showcase the prolific director's groundbreaking filmography over the past 40 years.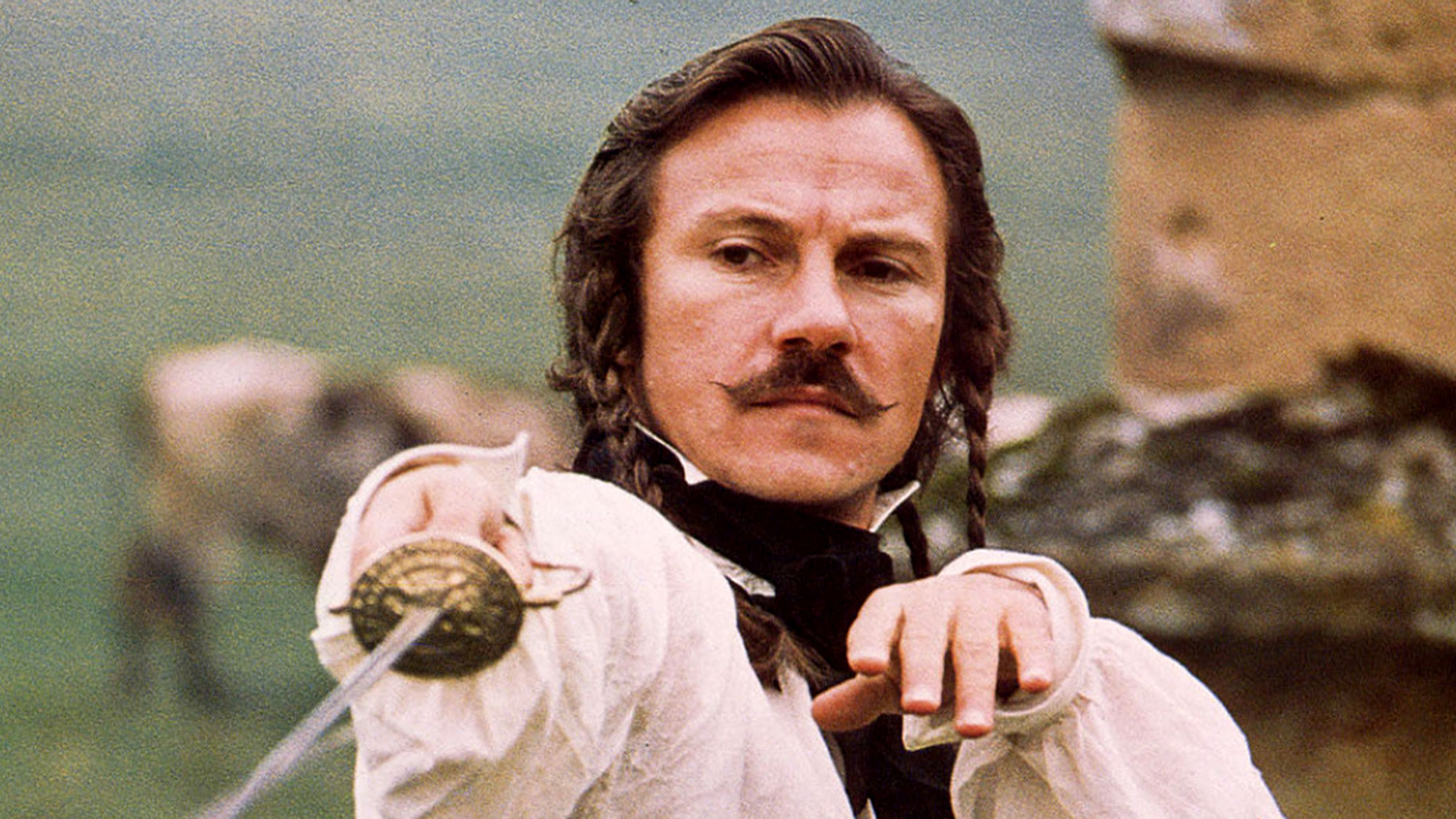 The Duellists (1977)
In his debut feature, Scott painted a subtle anti-war picture based on Joseph Conrad's novel The Duel. Keith Carradine and Harvey Keitel depict French soldiers under Napoleon who nurse a long-term grudge against one another, and occasionally come head-to-head armed with swords and pistols. Exquisite cinematography, courtesy of Scott's keen eye for natural beauty, along with the compelling allegory for the absurdity of war, led the picture to win the Best Debut Film award at the 1977 Cannes Film Festival.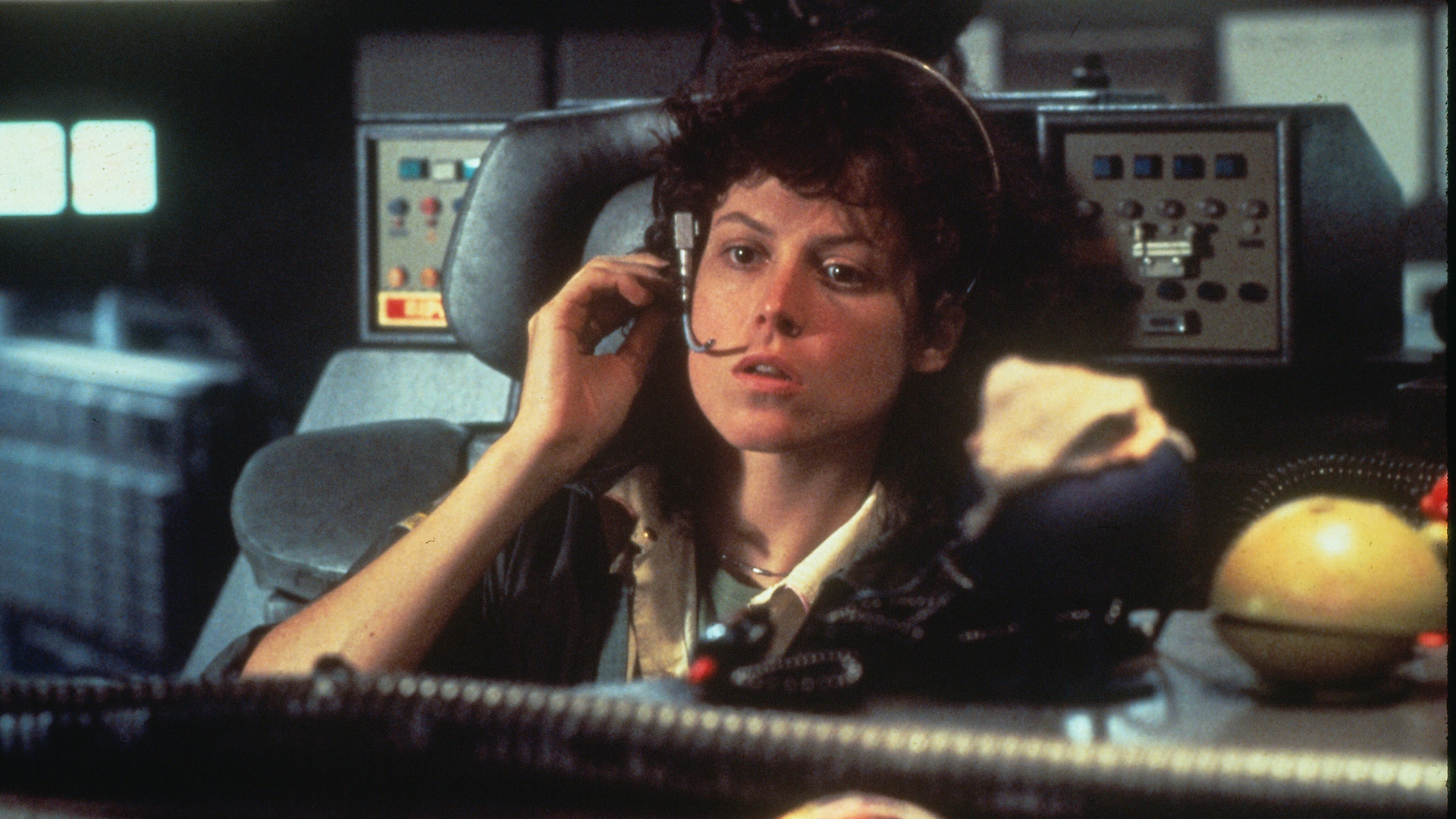 Alien (1979)
Widely considered one of the greatest horror films ever made, Alien (like Stanley Kubrick's 2001: A Space Odyssey) finds terror in the profound isolation of being suspended in infinity. Sigourney Weaver's performance as Ellen Ripley, a no-nonsense warrant officer who must tackle a looming alien threat, is a tour de force of cinematic acting, while the film's infection-based extraterrestrial enemy is a theme perhaps more pertinent now than ever in the age of the Covid-19 pandemic. One of Scott's earliest movies and still one of his best.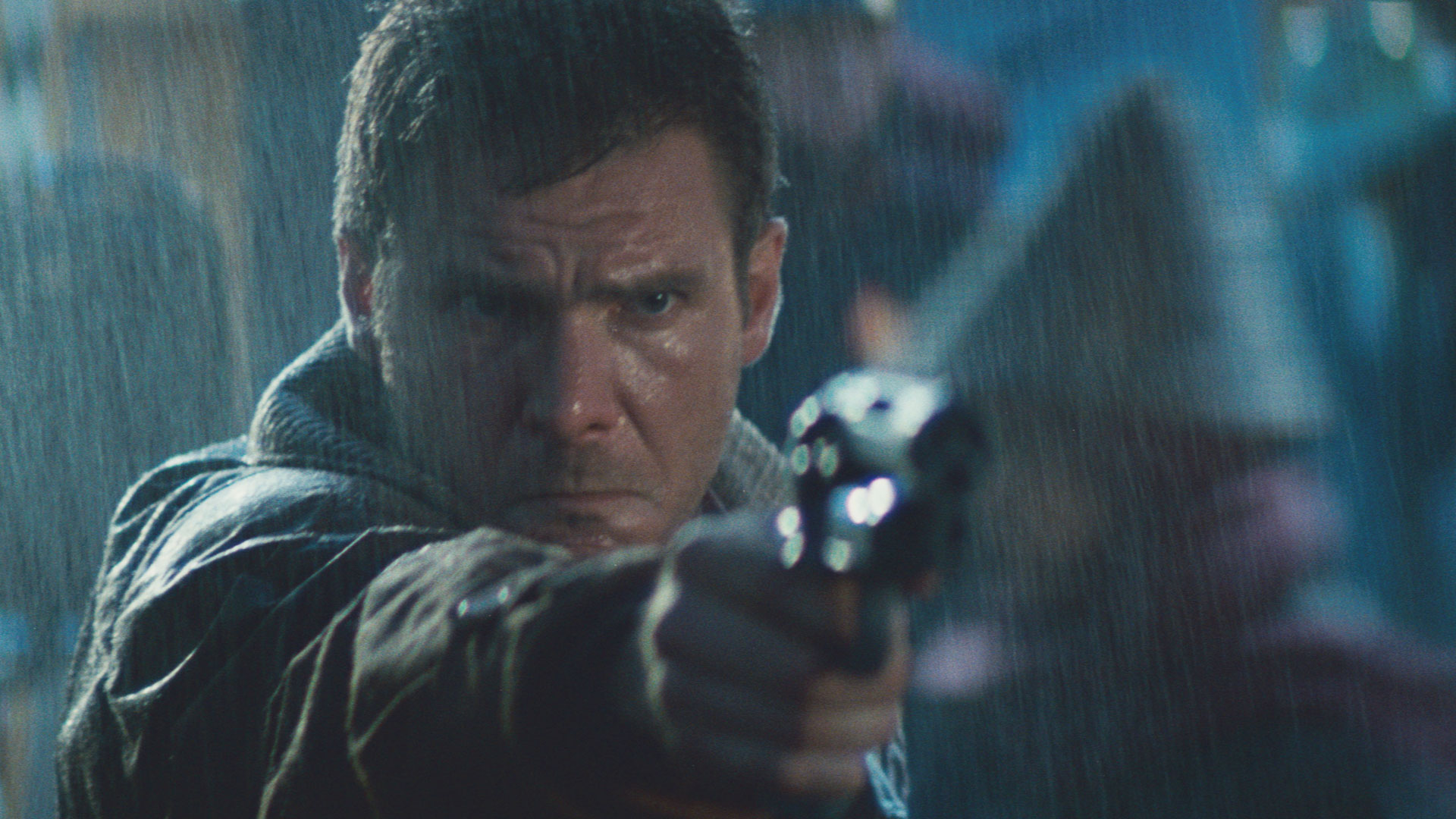 Blade Runner (1982)
Based on the Philip K. Dick novel Do Androids Dream of Electric Sheep?, Blade Runner is, if not Ridley Scott's most beloved film, certainly his most influential. Although the film was underappreciated upon release, it has subsequently gained the status of cult classic, which it has retained despite its huge popularity
Harrison Ford stars as the brooding Rick Deckard, roaming a Japanese-inspired futuristic LA, searching for replicants to terminate. With a distinctly noir style, the film succeeds in being both sordid and deeply romantic, and its unique aesthetic has been appropriated in nearly every urban dystopia since.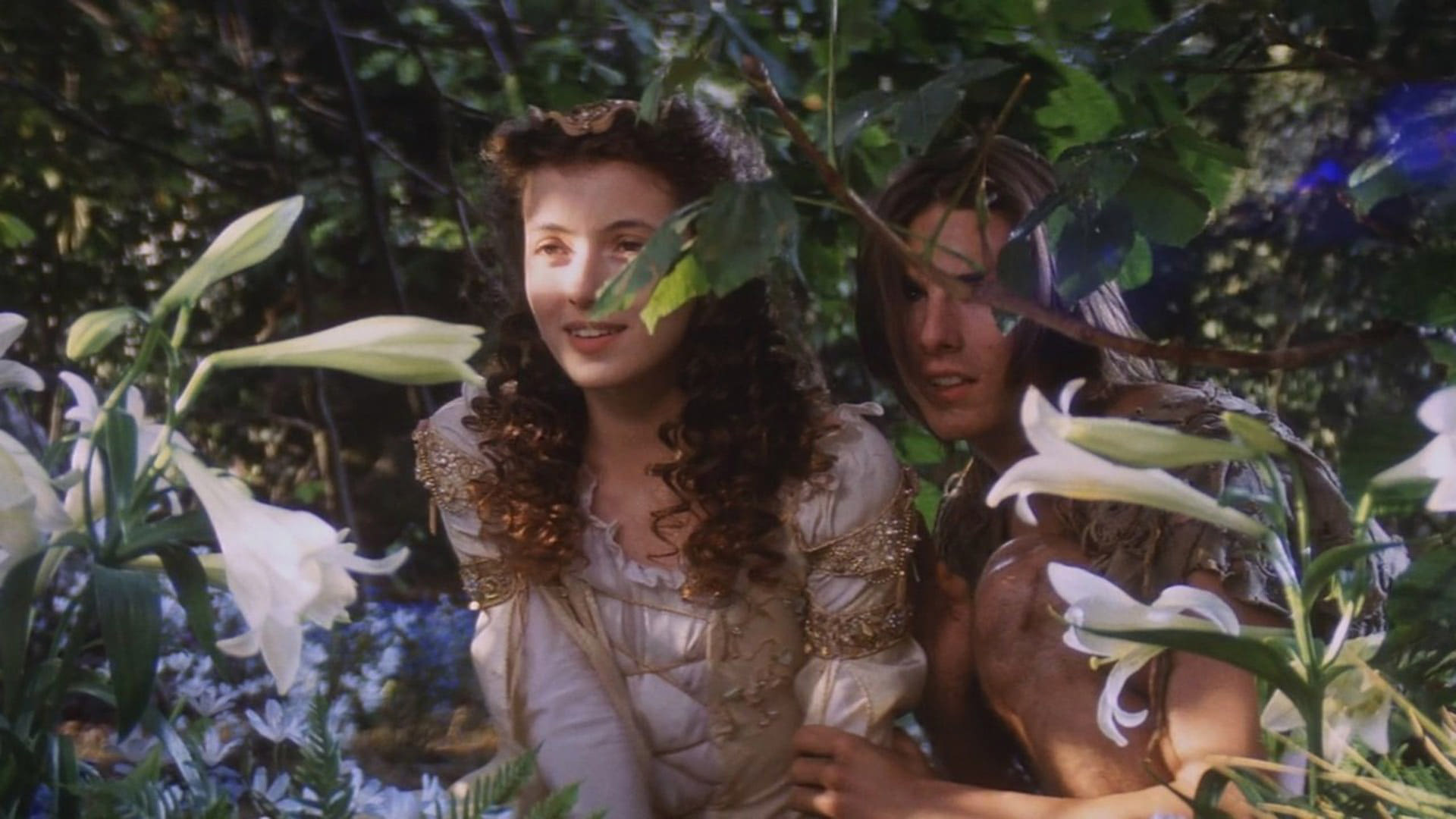 Legend (1985)
Following a triad of indisputable classics, Scott tried his hand at fantasy, depicting a forest kingdom where mythical creatures abound. Tom Cruise plays forest-dweller Jack who must fend off the embodiment of Darkness (Tim Curry) in his attempts to create eternal night. While the film is not particularly well renowned, Jerry Goldsmith's score and the enchanted-forest backdrop are sufficiently mesmerising to make it worth a watch for any fantasy fan.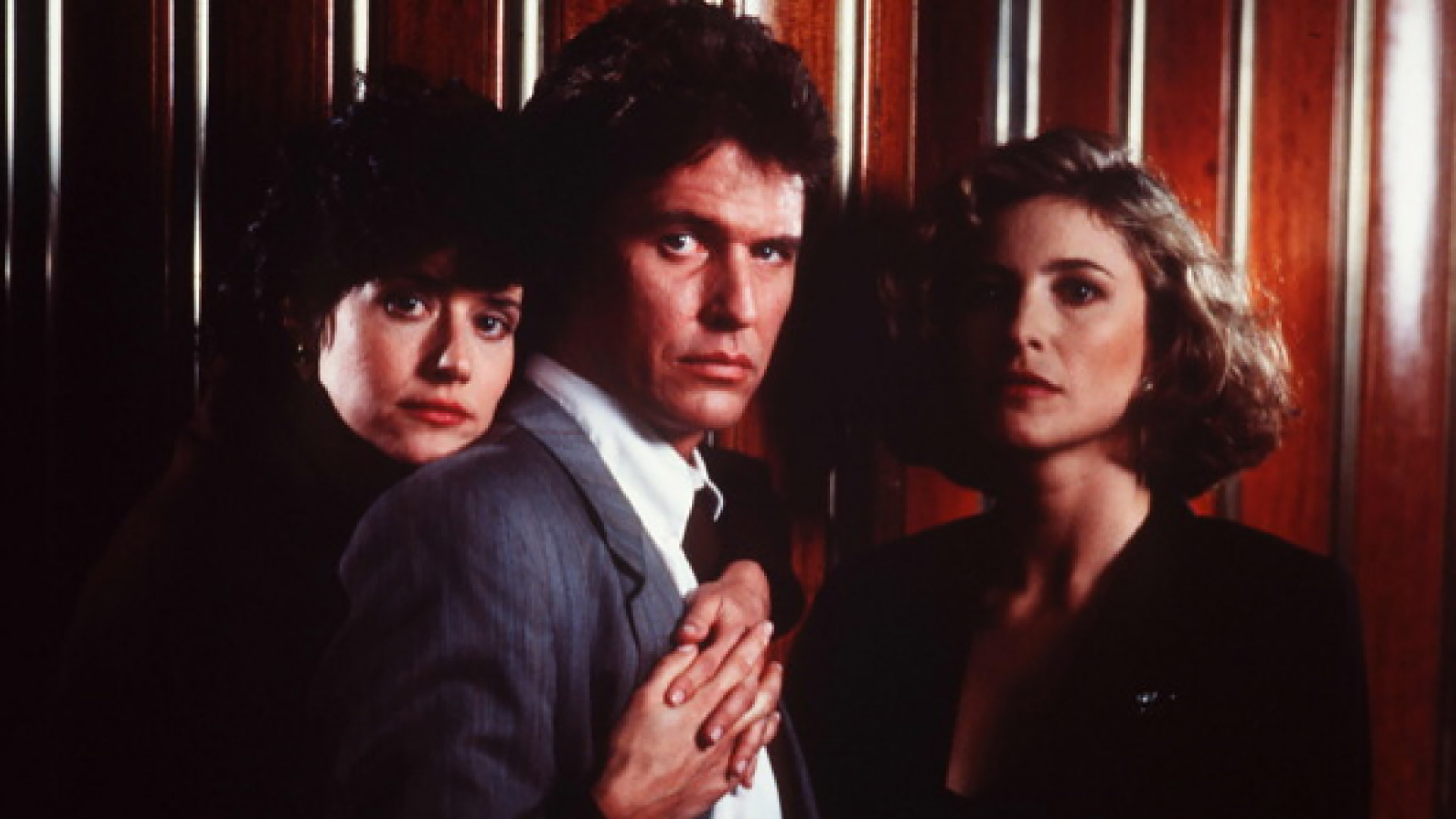 Someone to Watch Over Me (1987)
The Nineties were dominated by captivating erotic thrillers, but Scott's own offering in the genre was, alas, destined to remain in the shadow of Fatal Attraction. It may have been overlooked, but the film has stood the test of time. Viewers can still enjoy Tom Bringer and Mimi Rogers fogging up the screen with chemistry as a working-class NYPD detective and a spoilt socialite respectively – even if the neo-noir releases that followed were significantly racier.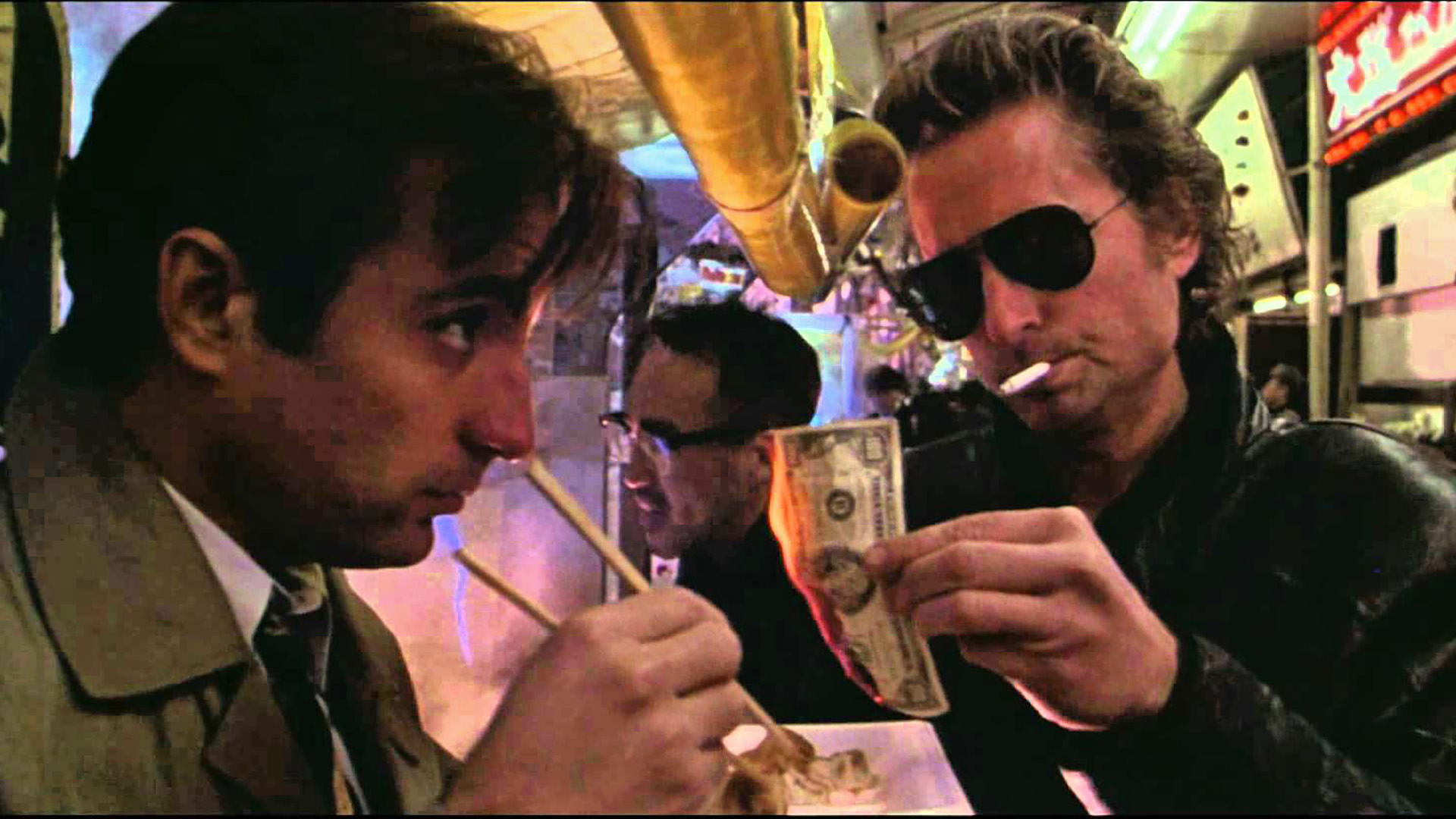 Black Rain (1989)
Michael Douglas stars as Nick, a leather-clad New York City policeman in pursuit of a Japanese gangster who fled before standing trial for murder. Despite lacking the original storytelling that Scott had become known for, the film is nonetheless visually entrancing, capturing the dark menace of Osaka's criminal underworld.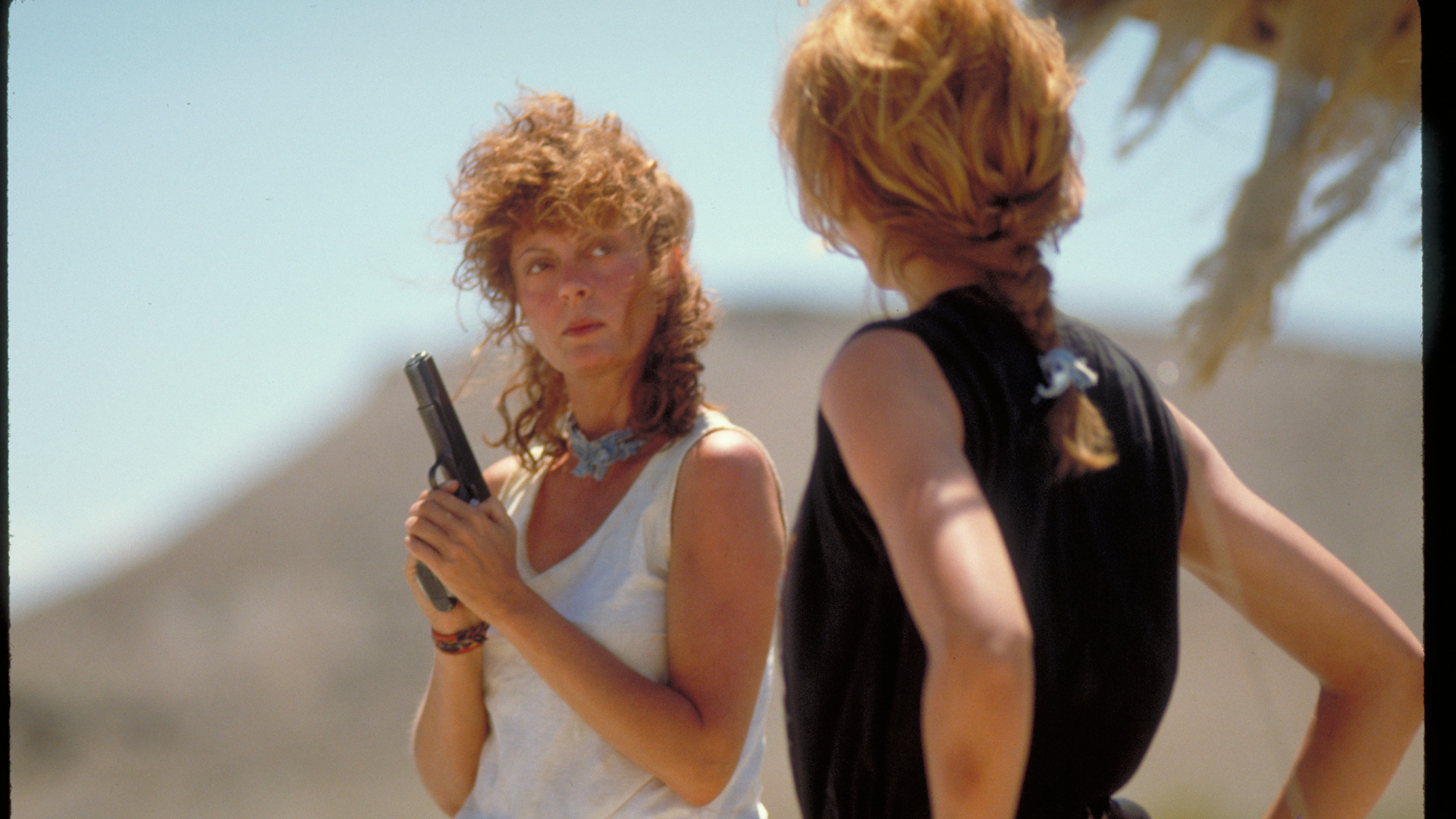 Thelma & Louise (1991)
In the early 90s, Scott's repertoire didn't quite seem to align with Callie Khouri's female friendship-driven script. However, Thelma & Louise proved an era-defining classic, in part thanks to the magnitude of Scott's directorial style, which foregrounded the intimacies of his protagonists' plight. Following Susan Sarandon and Geena Davis as two working-class friends fleeing bad relationships, this road movie reflects liberation and deliverance like no other.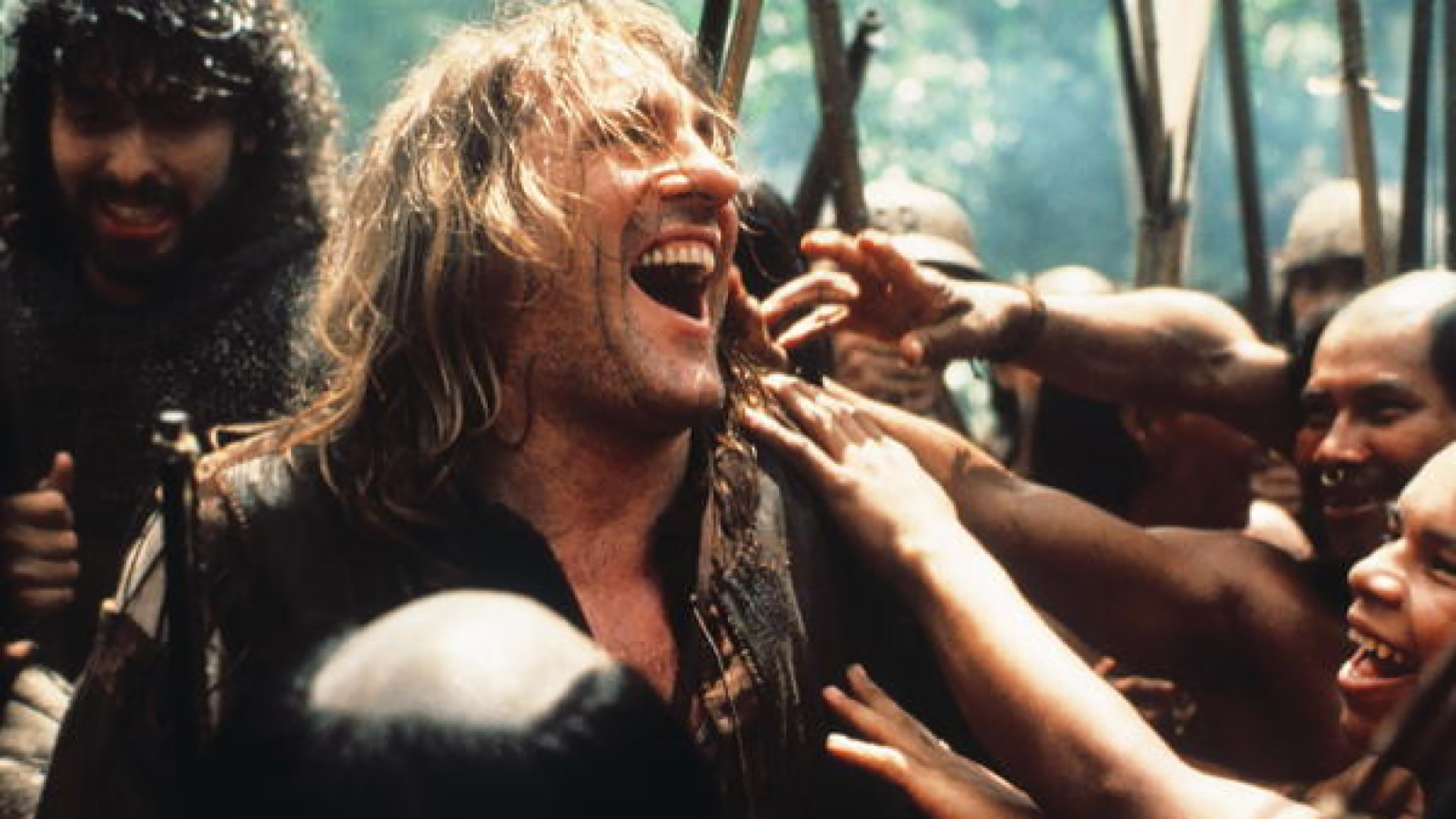 1492: Conquest of Paradise (1992)
Gérard Depardieu portrays Christopher Columbus in this epic historical drama that details his journey to the New World. The film's release on the 500th anniversary of Columbus' voyage coincided with John Glen's rival film Christopher Columbus: The Discovery. Of the two, Scott's film did far better at the box office but neither was met with an overwhelmingly positive critical response. Reviews aside, the film's merit lies in Depardieu's strong and nuanced performance as the explorer, as well as the spectacular rendering of the New World.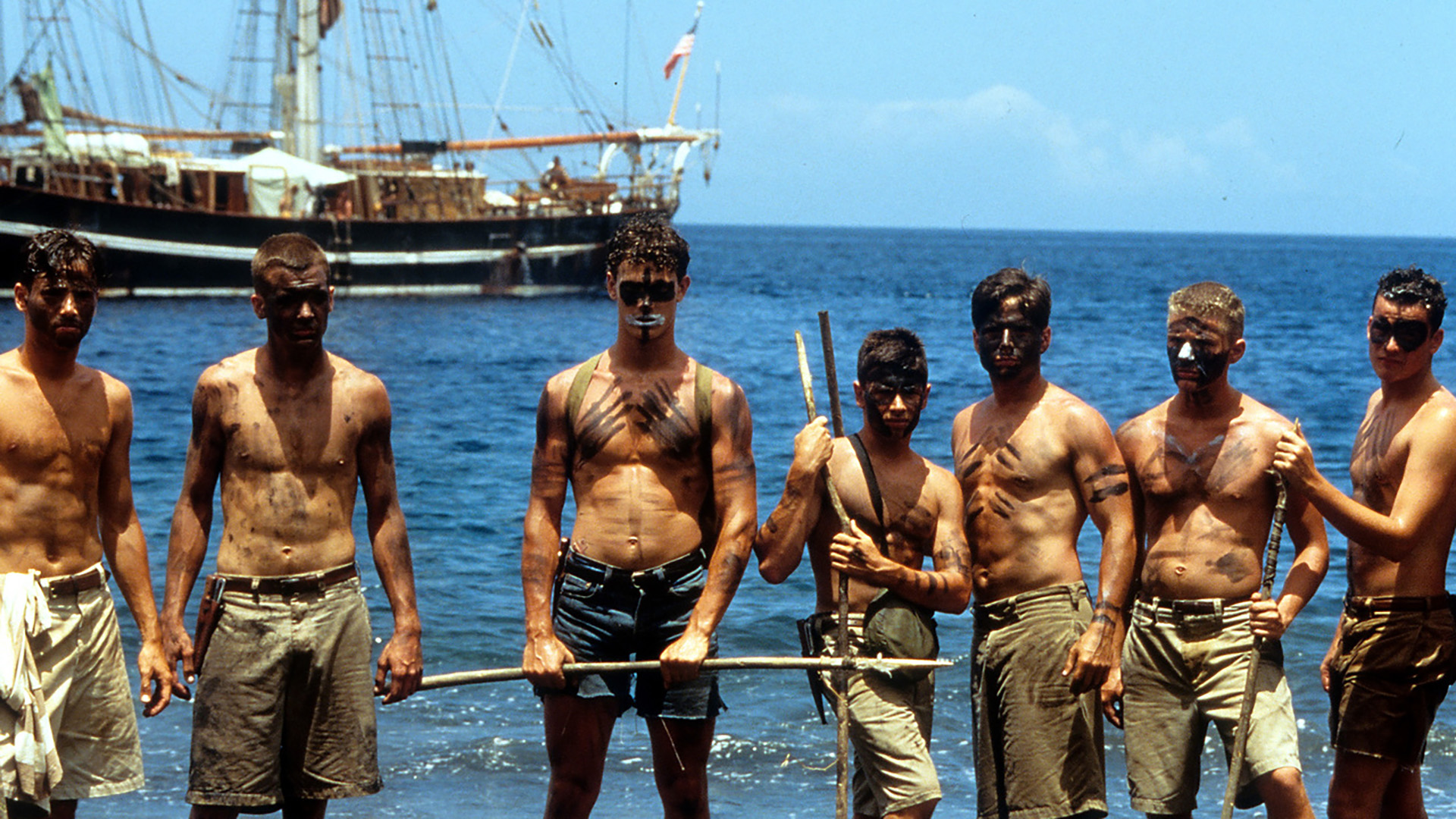 White Squall (1996)
Inspired by the true story of a ferocious storm sinking the Albatross, a vessel that functioned as a school for seafaring adolescents in 1960, White Squall is a coming-of-age movie set against a Mother Nature at her most cruel. Scott commands the beauty of the marine backdrop and ratchets up the tension when the newly competent students are struck by ferocious winds they can't manage.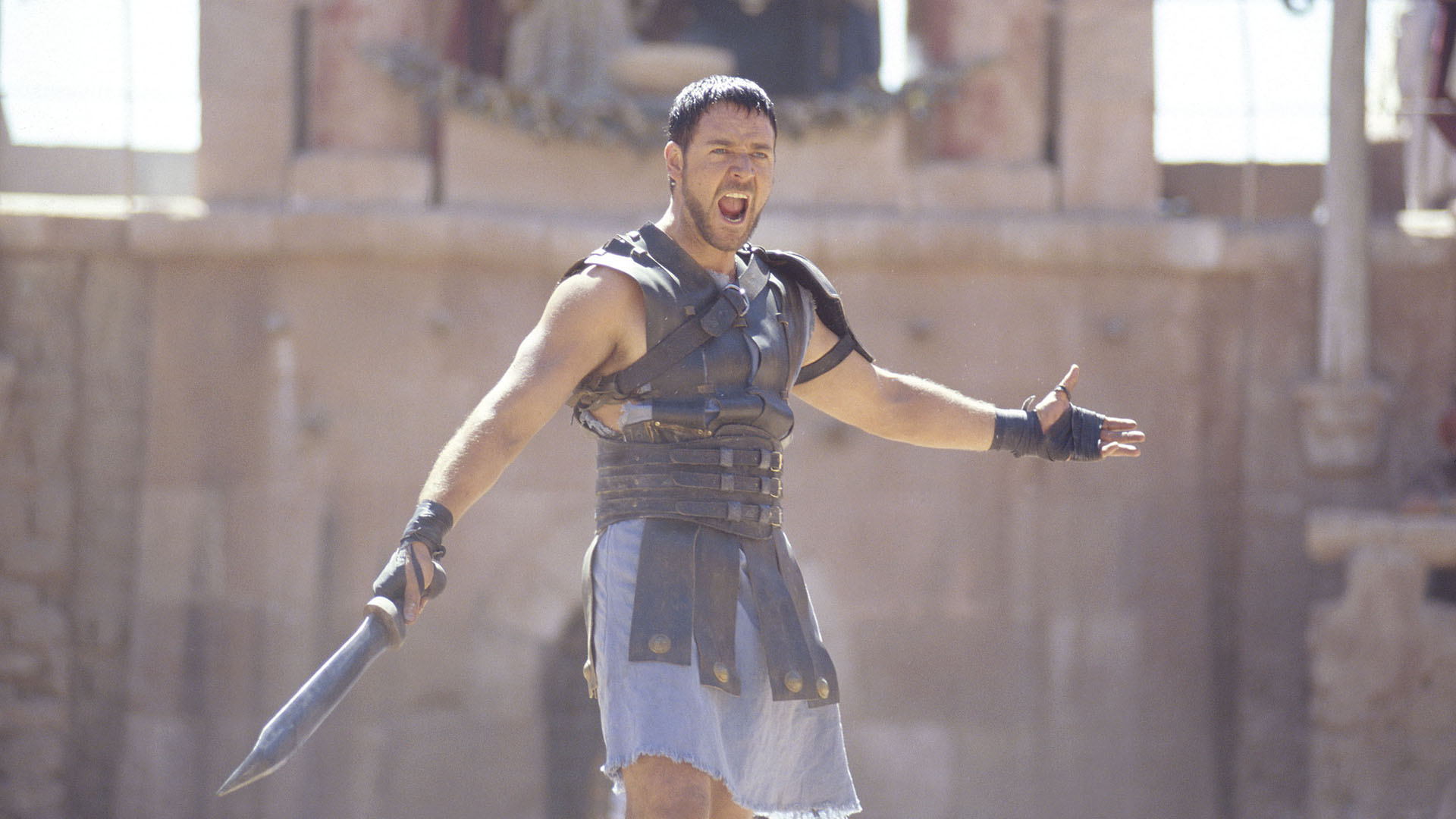 Gladiator (2000)
The only Ridley Scott film to win Best Picture, Gladiator is a tremendous historical saga inspired by Daniel P. Mannix's 1958 book Those About to Die. Russell Crowe stars as Maximus, a Roman general pushed out of power by the emperor's son and successor, Commodus (Joaquin Phoenix). A classic hero's quest for justice, this emotionally stirring film picked up four Oscars alongside the ceremony's top prize.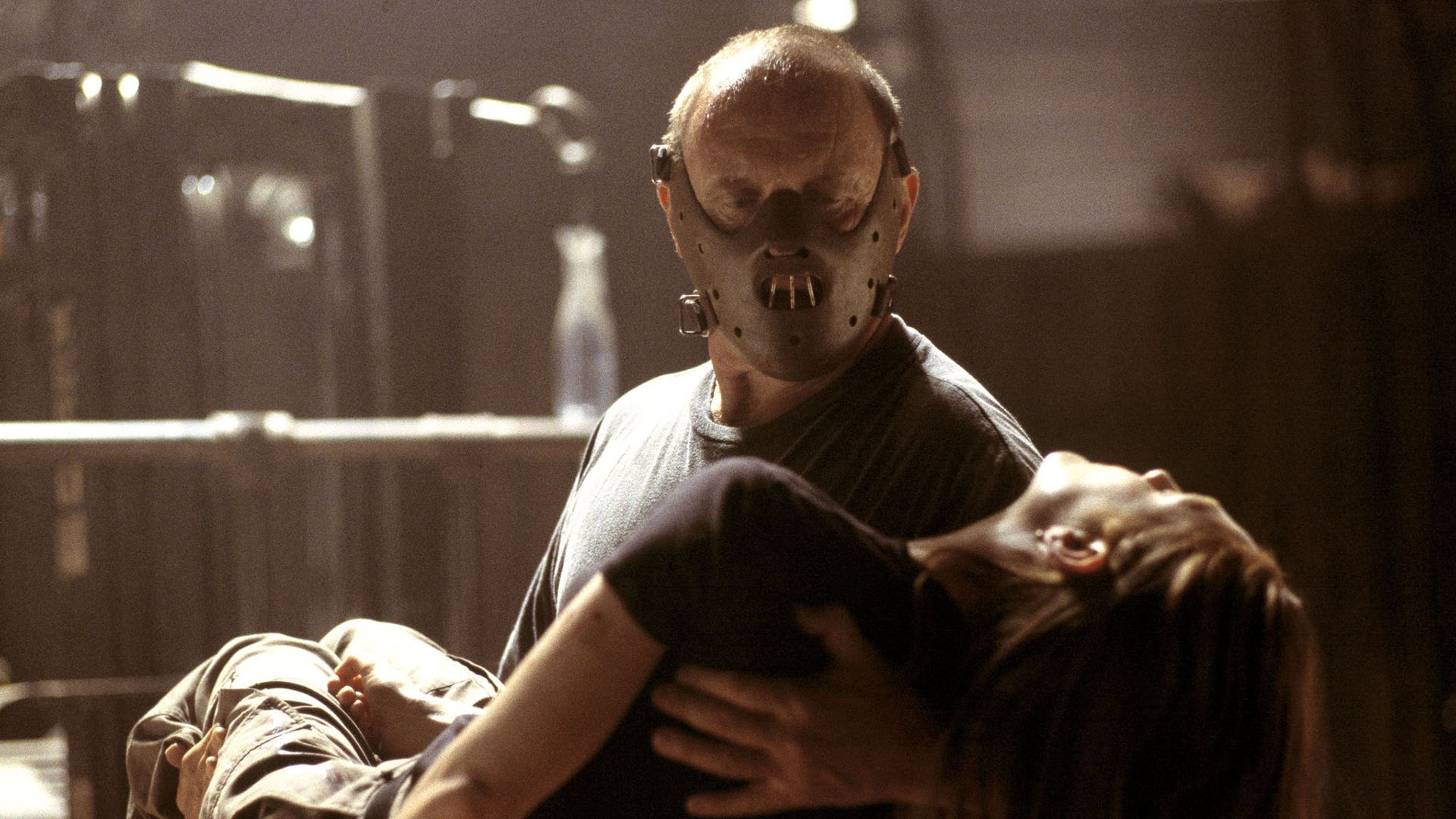 Hannibal (2001)
Next, Scott ventured into the realm of psychological horror in the sequel to the 1991 movie The Silence of the Lambs. Anthony Hopkins reprises his role as Hannibal Lecter, with Julianne Moore taking over as Clarice Starling (a part previously portrayed by Jodie Foster). The film received a mixed reception, with most agreeing it pales in comparison to its precursor. Standouts are the beautifully rendered Florentine backdrop, which allowed the director to borrow Italian giallo stylings, and the excellent performances from Hopkins, Moore and Gary Oldman.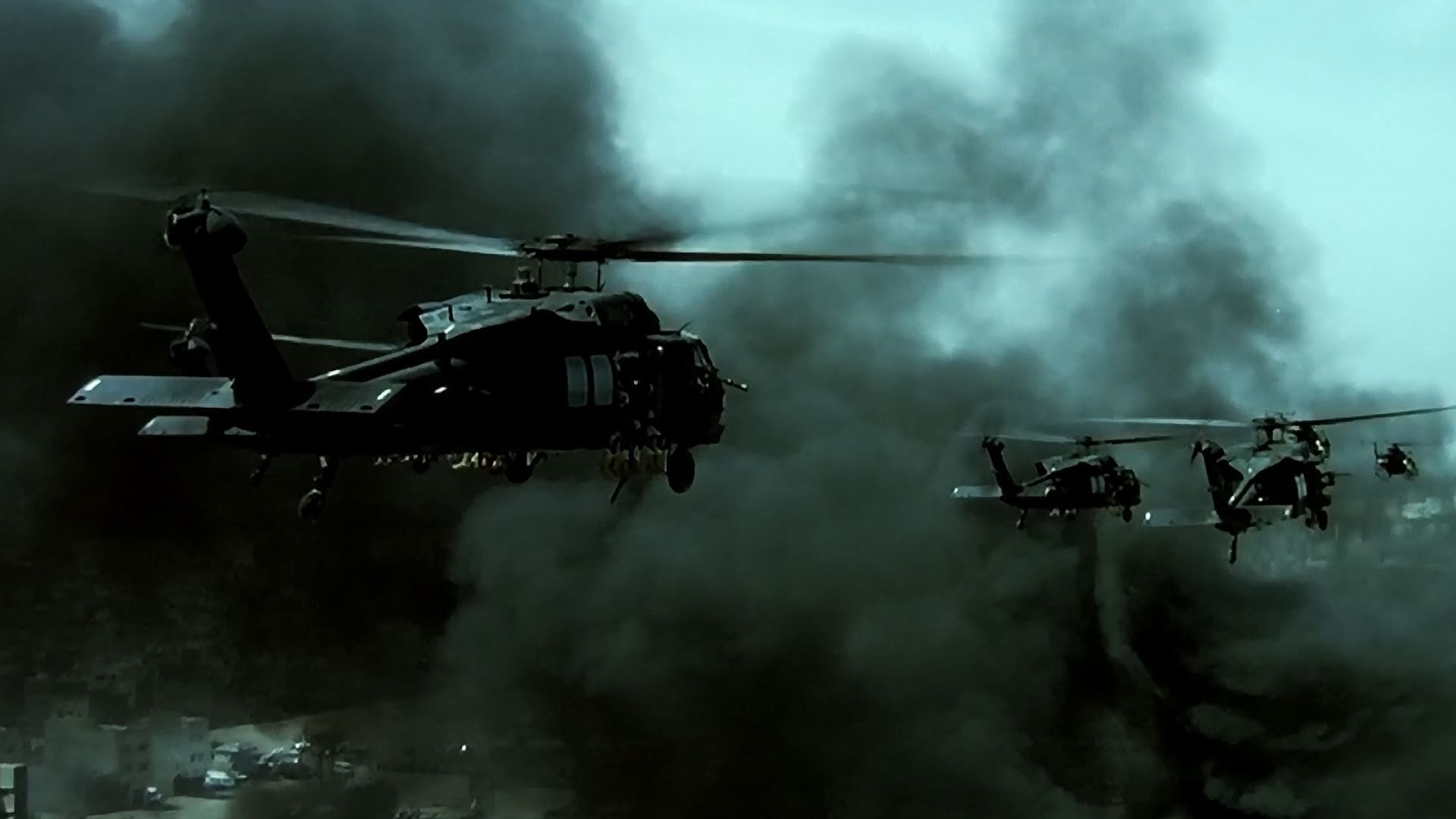 Black Hawk Down (2001)
A gripping war film, Black Hawk Down concerns a squad of Delta Force commandos and Army Rangers who fought their way to safety on the streets of Mogadishu, Somalia, in 1993. Told from the perspective of the soldiers (among them Ewan McGregor and Josh Hartnett), it features one of the longest and most relentless fight scenes to ever occur on screen, a sequence that Scott masterfully stages.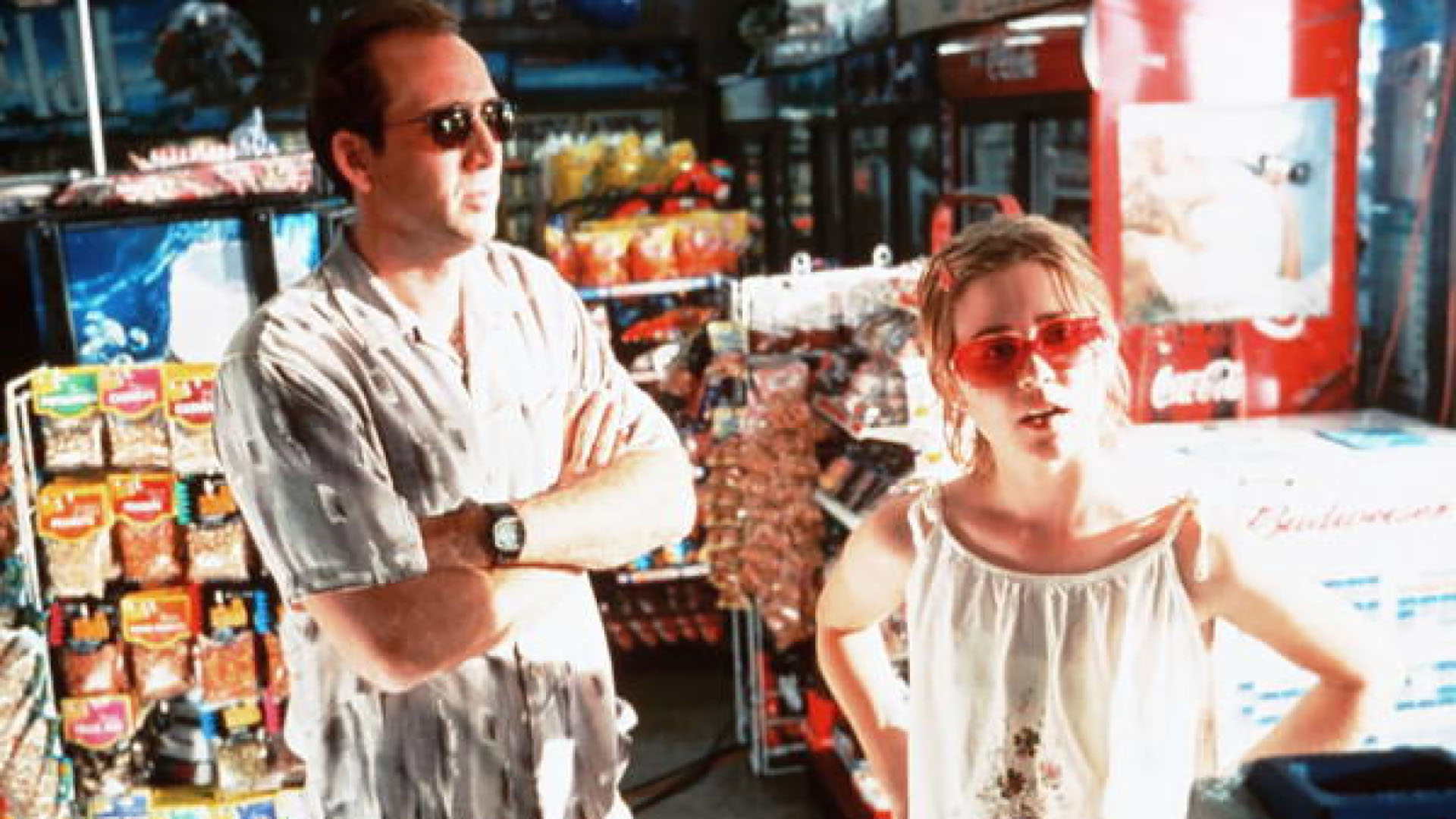 Matchstick Men (2003)
This black comedy tells the story of a criminal whose obsessive-compulsive disorder and Tourette's syndrome often complicate his illegal activities. Leading an ensemble that includes Sam Rockwell and Alison Lohman, Nicolas Cage delivers a committed comedic performance that carries the farcical plot to a gratifying conclusion.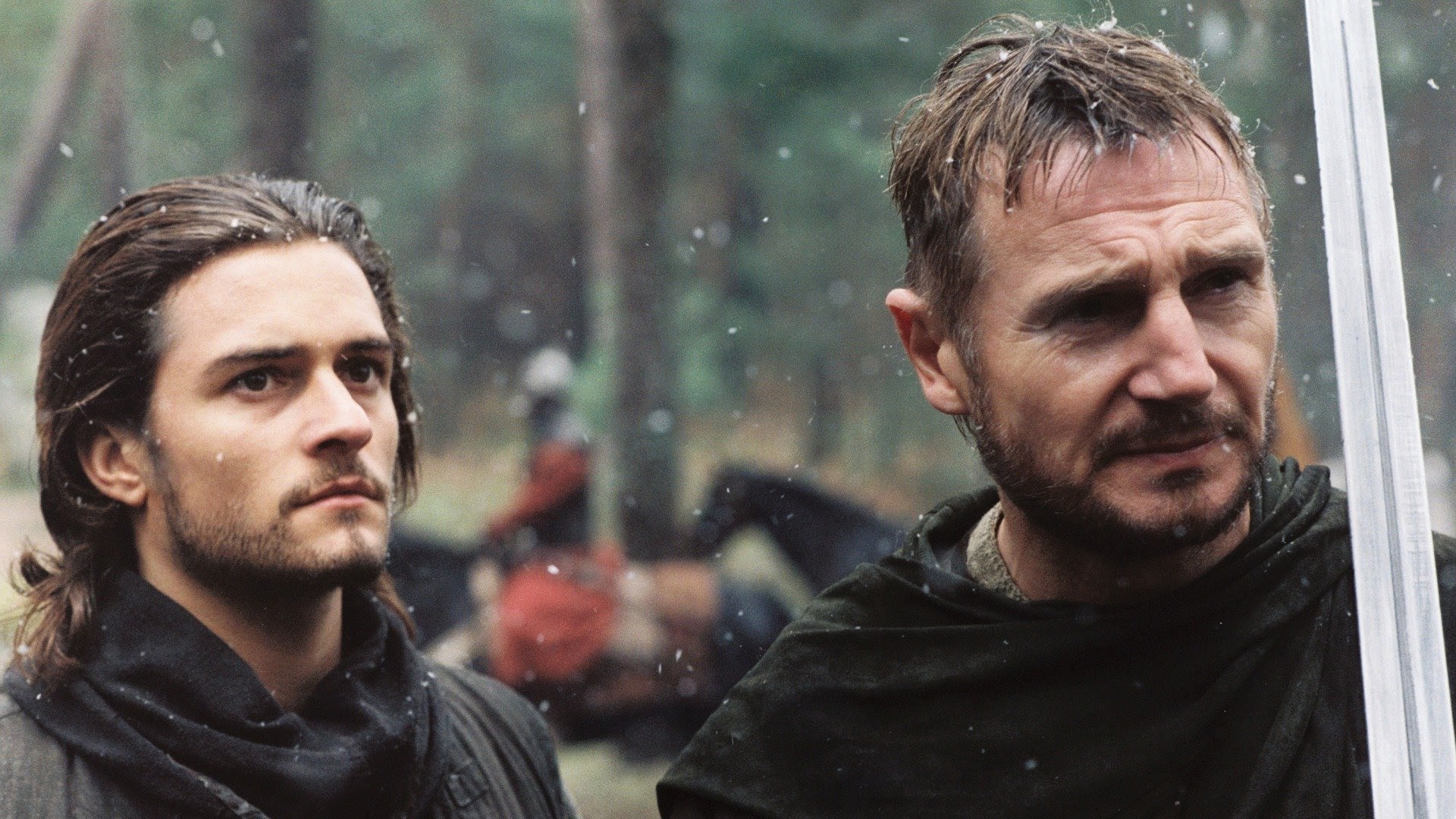 Kingdom of Heaven (2005)
Scott is known for his extended cuts, but Kingdom of Heaven may well be the only occasion where his version is irrefutably superior to the theatrical one. The film traces the 12th-century religious conflict between Muslims and Christians, with the extra 50 minutes of Scott's cut providing a more thorough and immersive take on the discord. His supplementary material infuses the film with neutrality, a stance that opposes the traditional war-movie canon that depicts the West as righteous victors.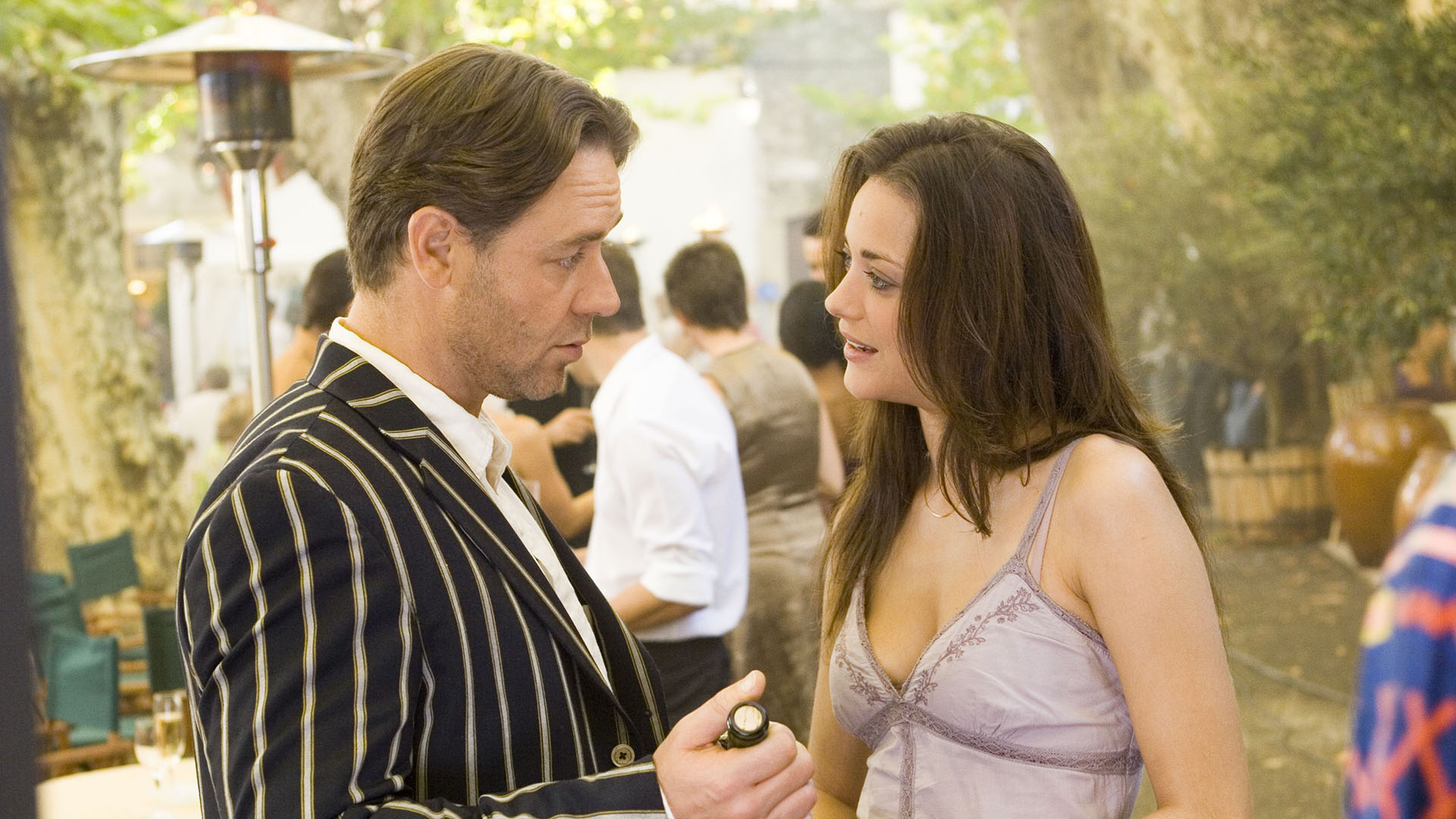 A Good Year (2006)
Ridley Scott and Russell Crowe reunite for this charming romantic comedy. Crowe plays a money-grubbing London broker who inherits his uncle's Provençal chateau and is swiftly seduced by the French region's more laid-back approach to life. A budding relationship with Marion Cotillard naturally helps convince him to choose the Mediterranean over the city.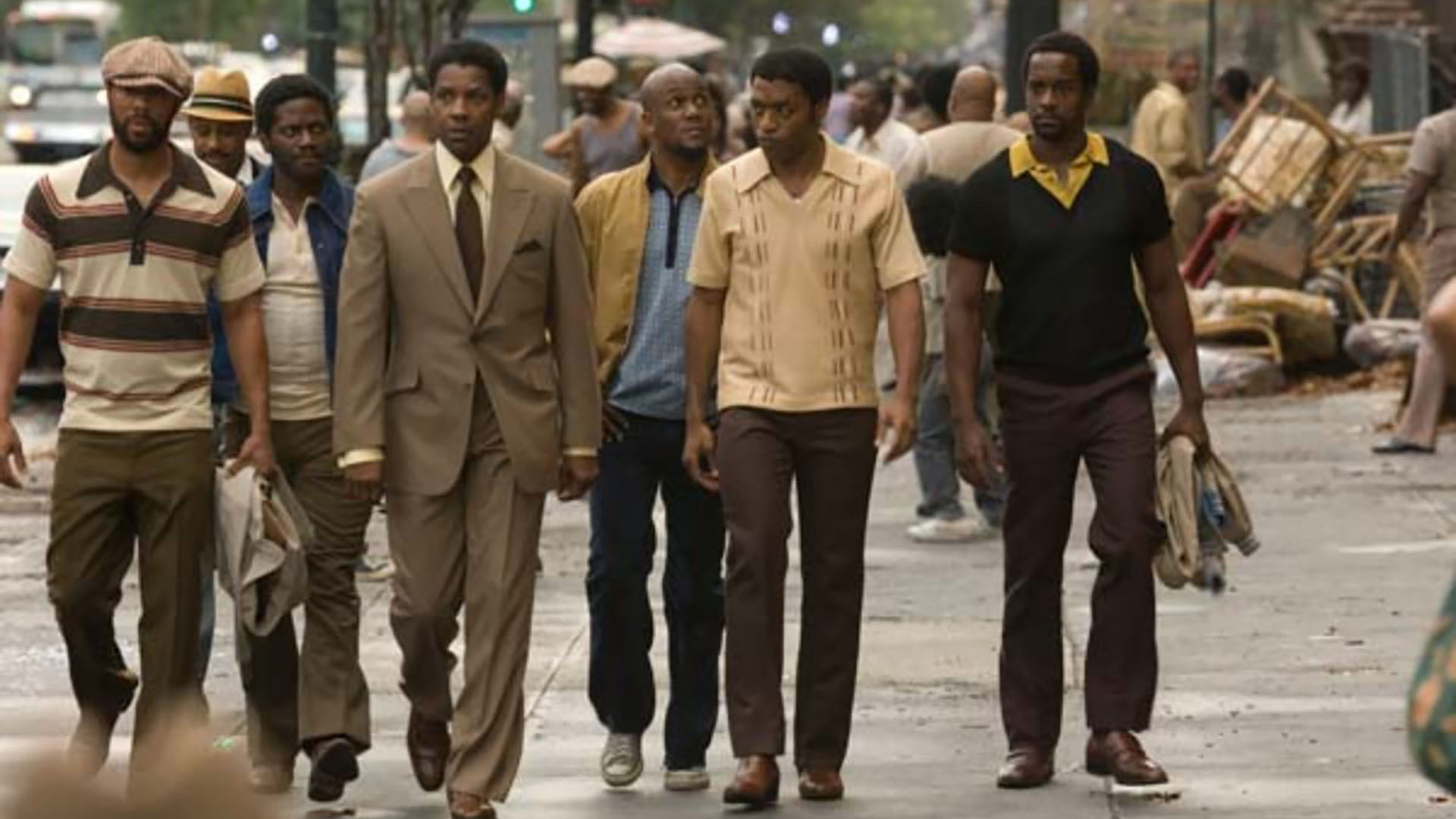 American Gangster (2007)
Based on a New York Magazine report on Frank Lucas, a 1970s drug mogul, American Gangster is a crime drama following the misadventures of an up-and-coming gangster as he succeeds his deceased boss as head honcho. Denzel Washington is luminous as Lucas, the soft-spoken, aspiring king of the criminal underworld. Running parallel to Lucas' narrative is a portrayal of corruption in the NYC police department, with Russell Crowe at the forefront. Considered a serious return to form for Scott, the film was nominated for a slew of Oscars, BAFTAs and Screen Actors Guild Awards.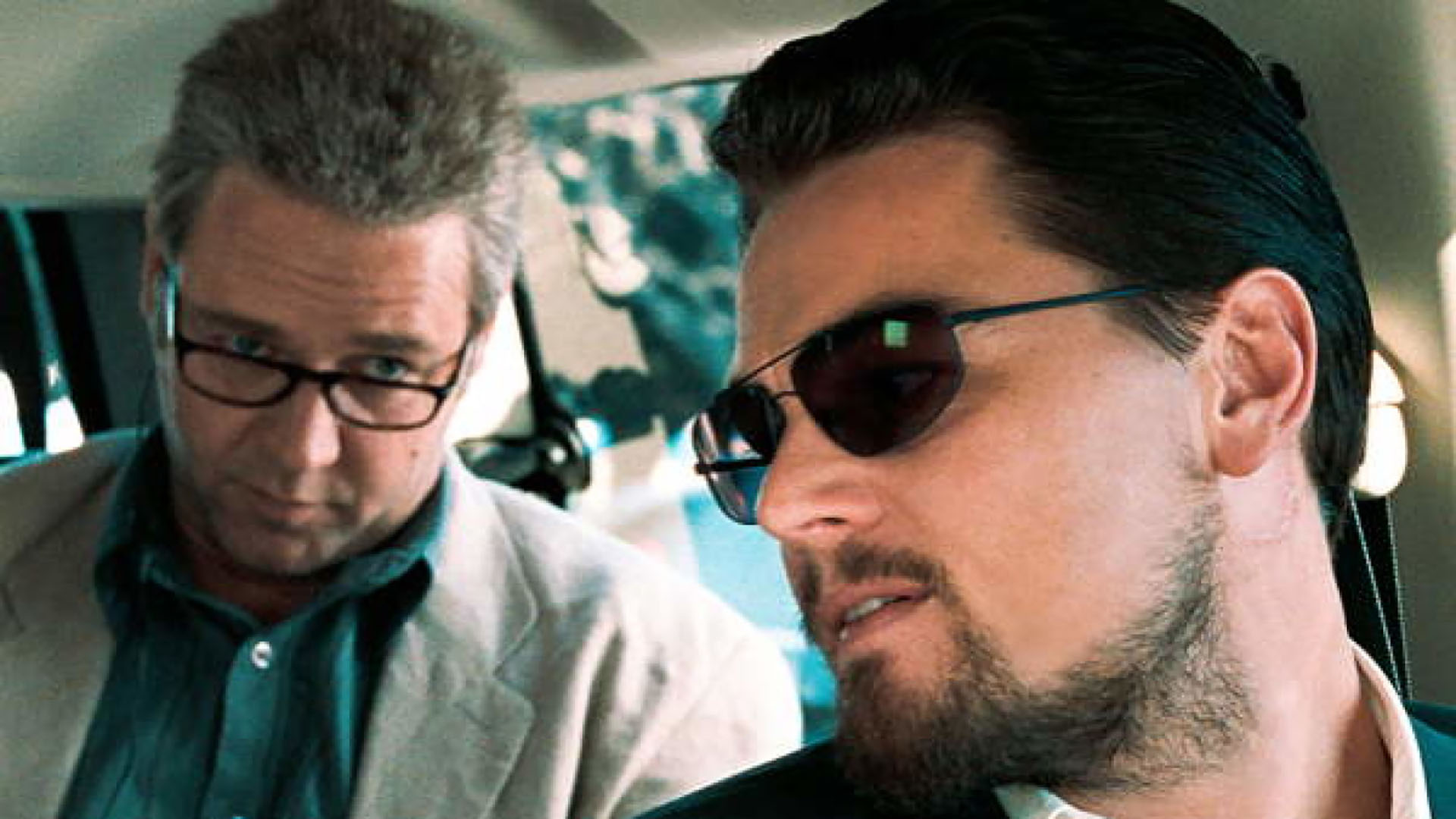 Body of Lies (2008)
A competently directed spy thriller, once again featuring Scott's long-time collaborator, Russell Crowe. Co-starring Leonardo DiCaprio and Mark Strong, the film follows a CIA cat-and-mouse game with a Middle Eastern terrorist organisation. It was a blockbuster sensation in 2008, grossing over $100 million worldwide, yet somehow failed to leave an enduring legacy.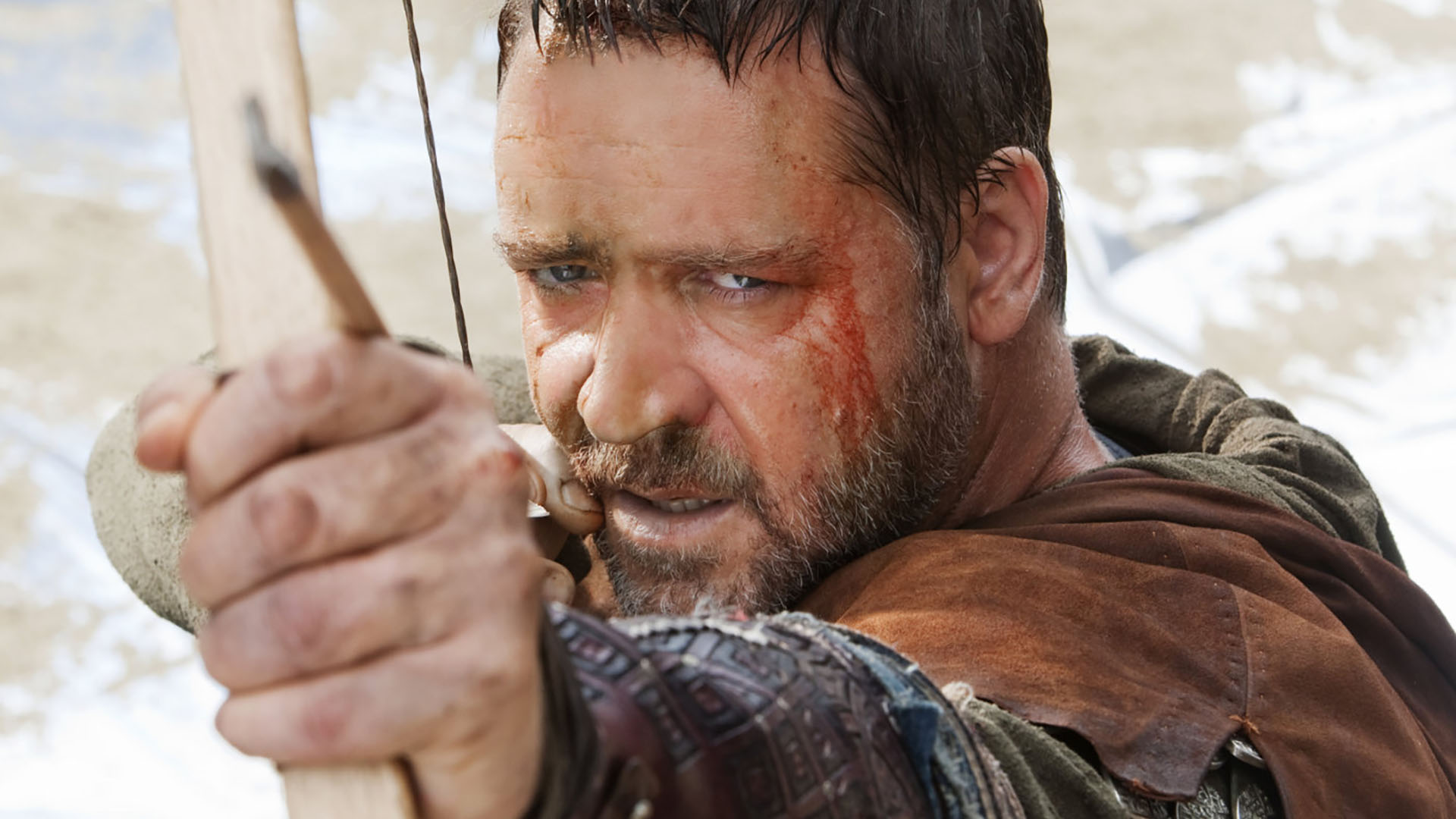 Robin Hood (2010)
Taking a slightly darker approach to the altruistic outlaw of Sherwood Forest, Scott's adaptation favours a more action-packed take on the legend of Robin Hood. Russell Crowe steps in as the bow- and arrow-baring marauder taking on Nottinghamshire corruption with the help of the folkloric Maid Marian (Cate Blanchett).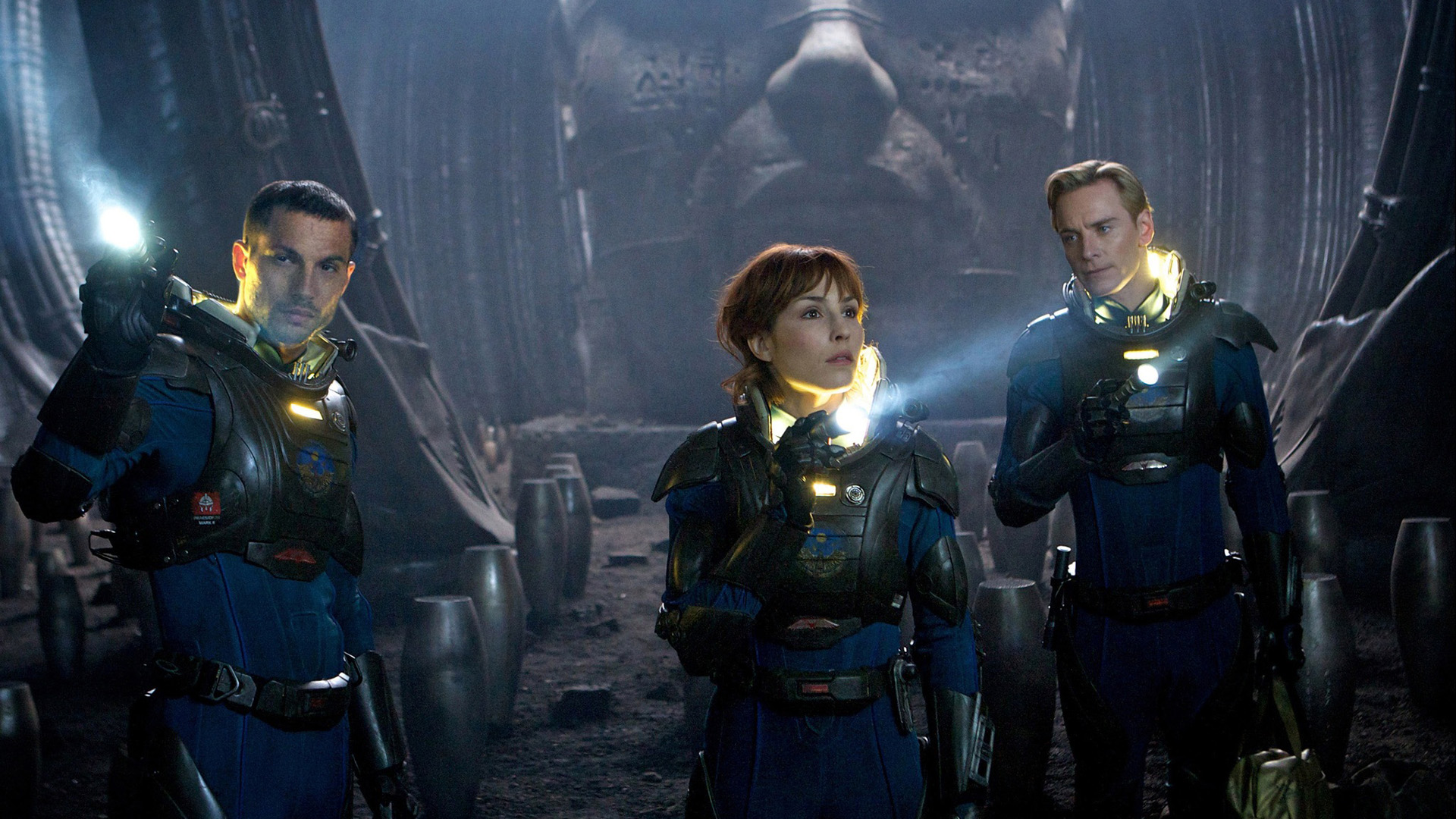 Prometheus (2012)
A quasi-prequel to Alien, Prometheus follows a crew who embark on a space mission with the aim of discovering the origins of humanity. Instead, they find a threat that could wipe out the whole human species. With an impeccable cast, including Noomi Rapace, Michael Fassbender and Charlize Theron, a $120 million budget and extensive use of 3D cameras, the film proved to be a real cinematic event.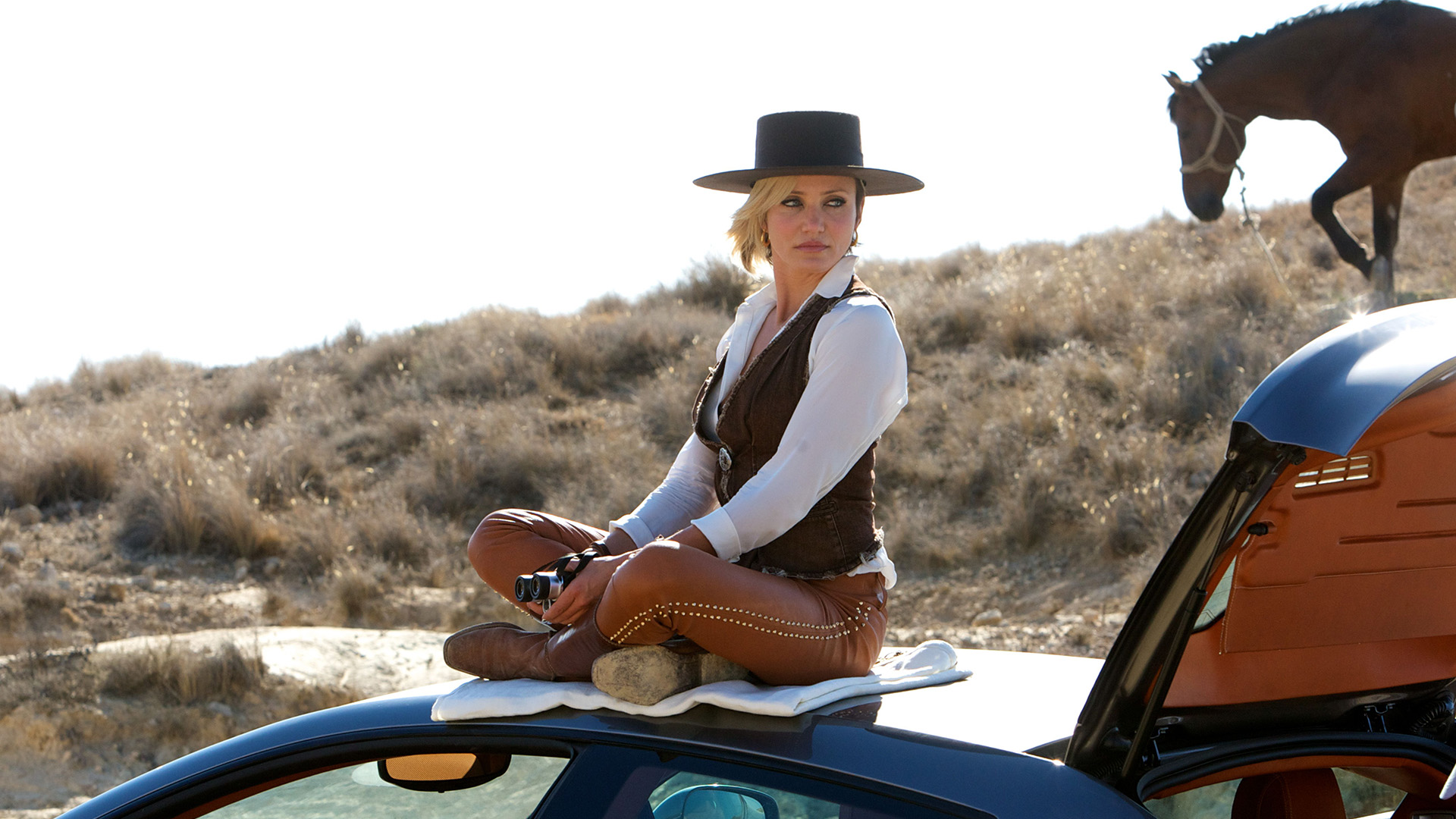 The Counsellor (2013)
Written by Cormac McCarthy, who also penned No Country for Old Men and The Road, The Counsellor is a uniquely American depiction of greed, ambition and bloodthirstiness in the context of the Mexican drug trade. Michael Fassbender features as the eponymous counsellor, alongside an all-star ensemble cast comprising Penélope Cruz, Cameron Diaz, Javier Bardem and Brad Pitt. The film was dedicated to Scott's brother, Tony, who passed away in 2012.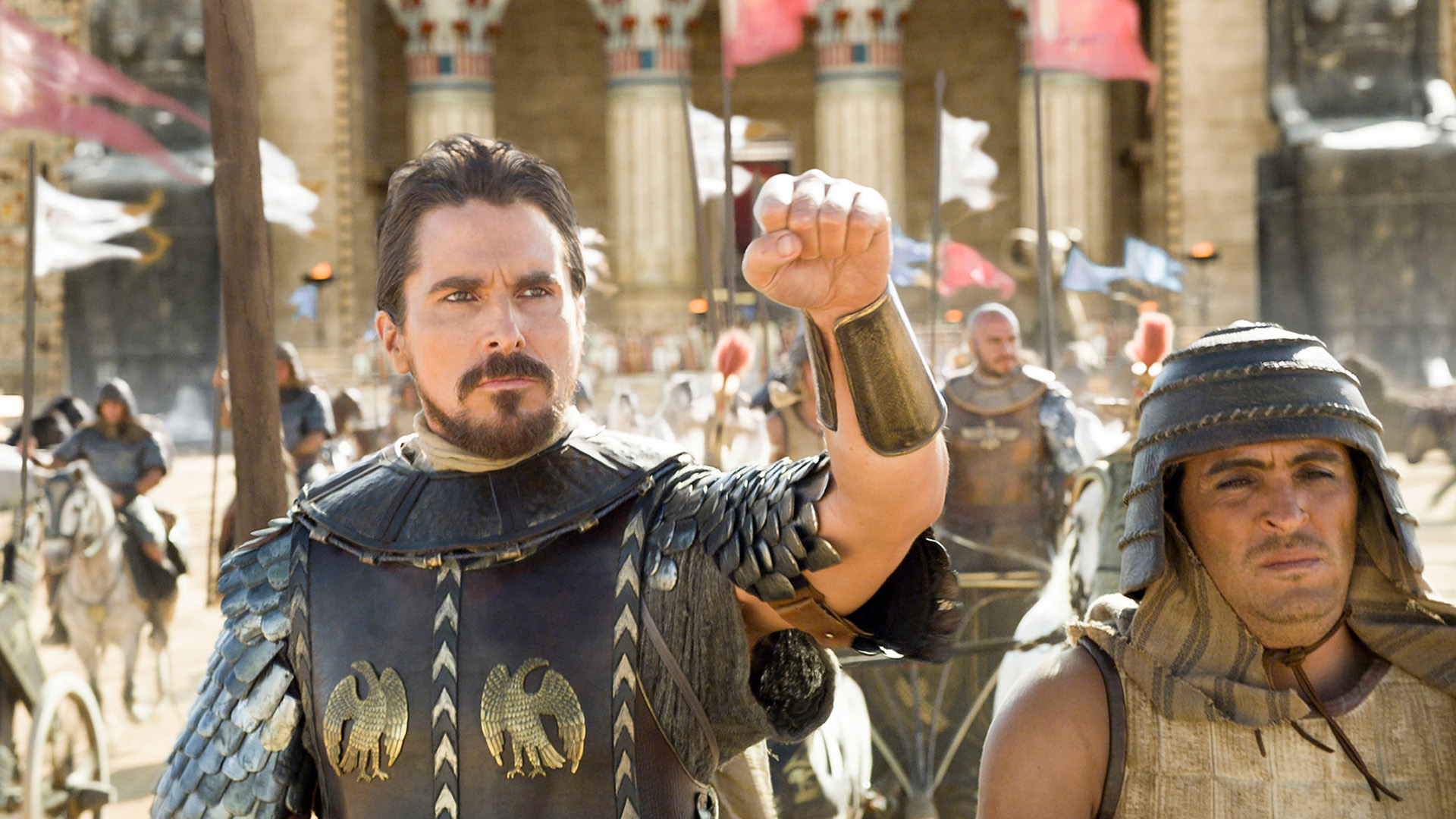 Exodus: Gods and Kings (2014)
Reviving the biblical-epic genre from the 50s and 60s, but upgrading it with CGI effects, Exodus: Gods and Kings is quite the spectacle, even if it opts out of making a spiritual statement. Christian Bale and Joel Edgerton go toe to toe as the embittered brothers Moses and Egyptian pharaoh Ramses. Controversially, Scott depicted the parting of the Red Sea as a natural phenomenon, rather than the miraculous hand of God.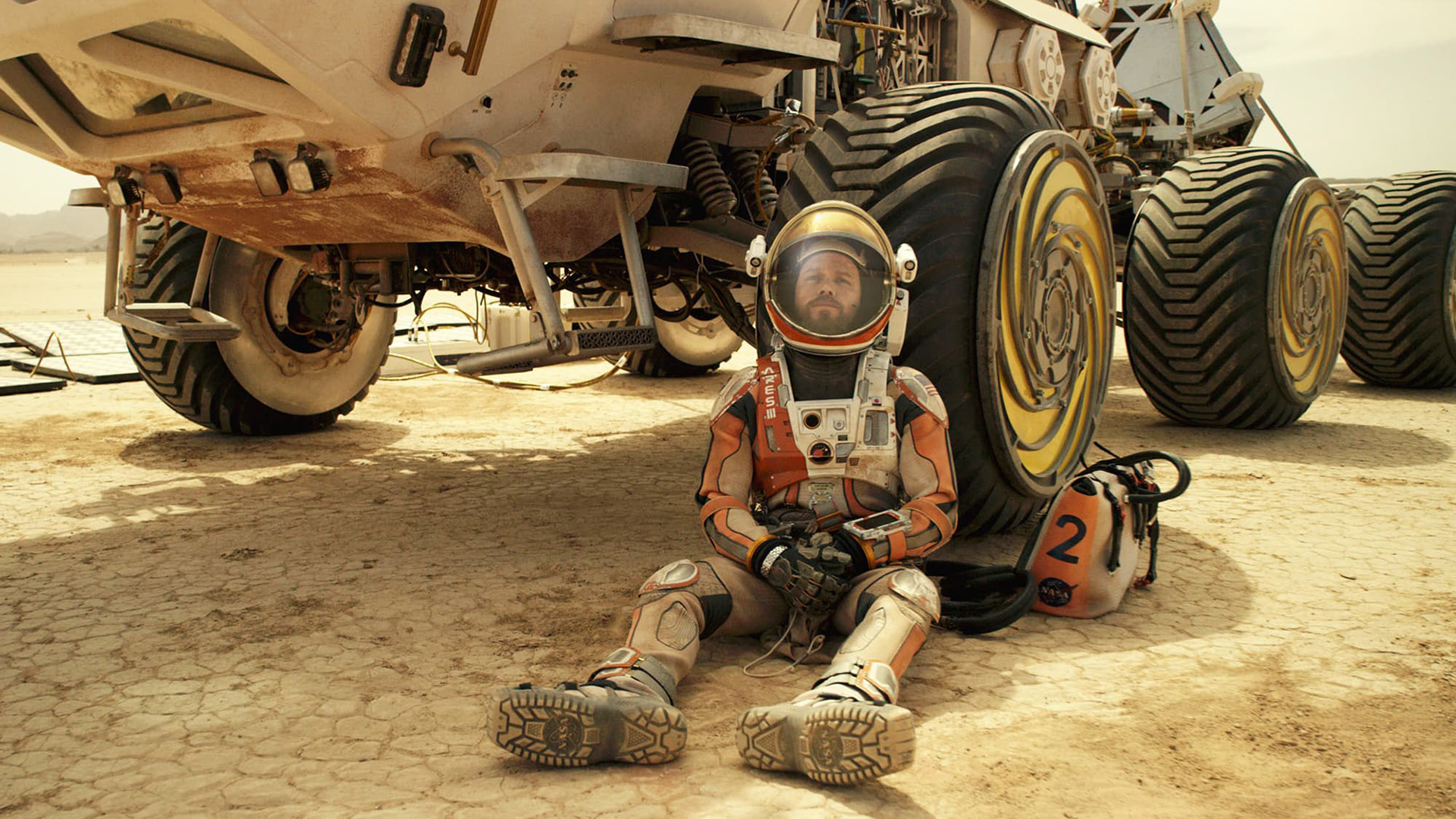 The Martian (2015)
In his grand return to sci-fi, Scott set his sights high in terms of scale or budget. Based on Andy Weir's 2011 novel, The Martian tells the story of Mark Watney (Matt Damon), who is left for dead on Mars with a diminishing oxygen supply and incoming space debris. Not one to let circumstances get the best of him, he racks his brain for a survival plan. In contrast to the more pessimistic outlook of Alien, The Martian presents a  can-do attitude towards overcoming challenges. Where the films are comparable is in their characterisations: both Watney and Alien's Ellen Ripley share the commendable trait of staunch persistence, which is what makes Watney's plight so engrossing.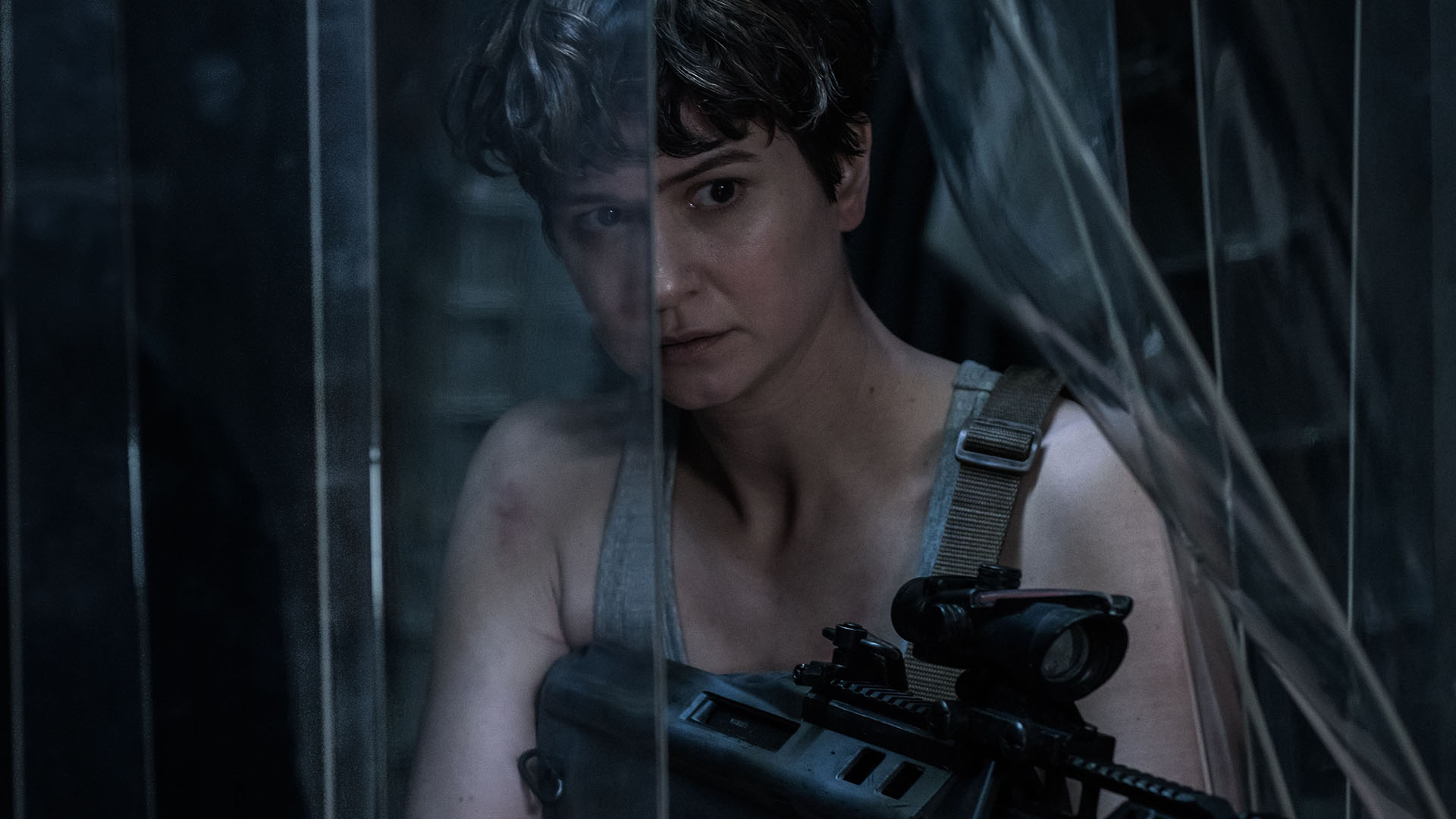 Alien: Covenant (2017)
A sequel to Prometheus and a second entry in the Alien prequel series, the film follows the crew of a colony ship bound for an uncharted planet with a terrifying and unimaginable threat. Michael Fassbender reprises his role as the android David, but this time transforms from loyal ally to heartless villain. Whereas Prometheus and other movies in the Alien franchise can be best described as straightforward sci-fi action, Covenant taps into the original's cold existentialism.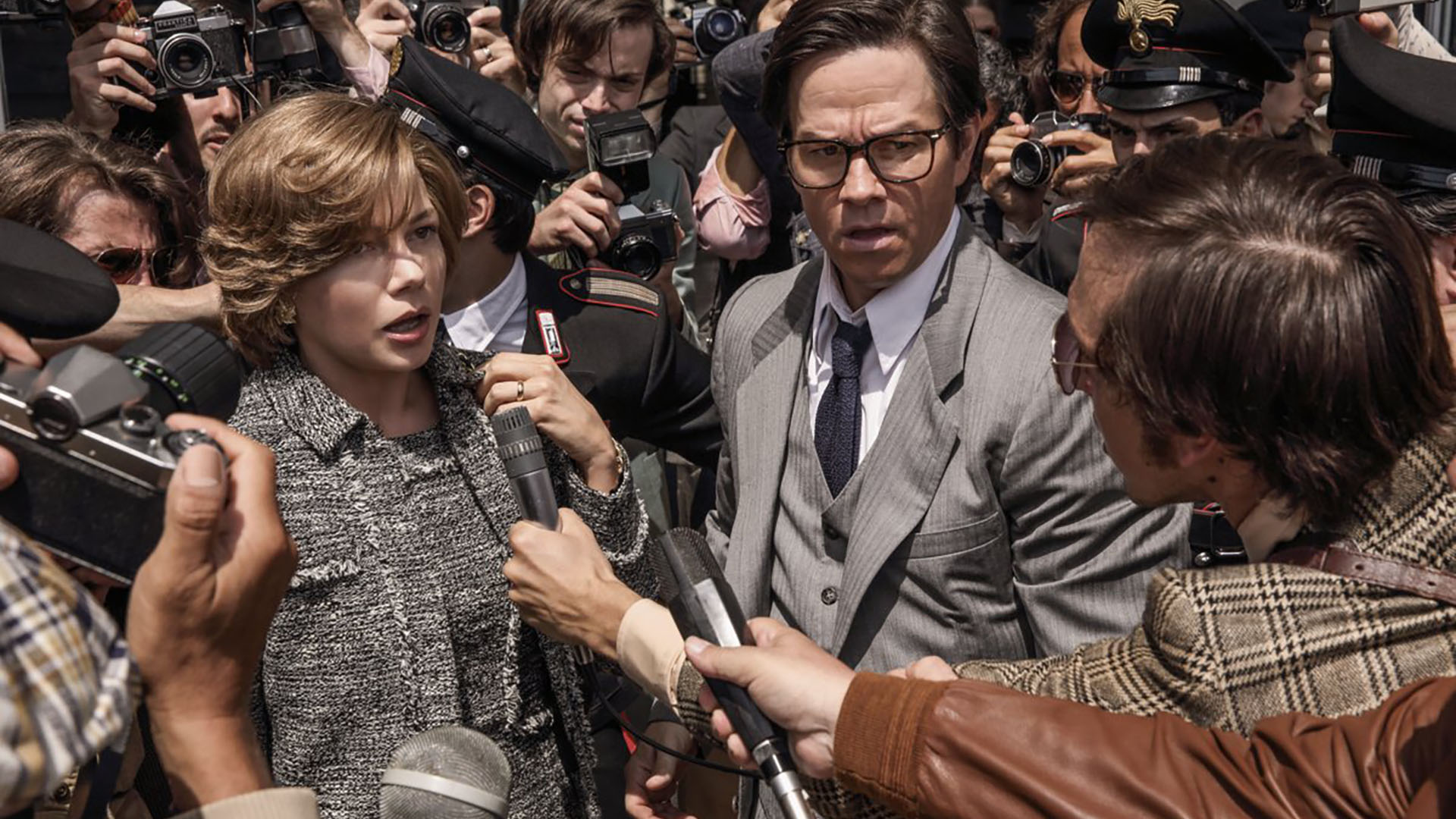 All the Money in the World (2017)
Just two months before All the Money in the World was set to be released, news broke that Kevin Spacey, who had been cast in a central role, was accused of sexual misconduct. Scott hastily recast Christopher Plummer in the role of J. Paul Getty and reshot all of Spacey's scenes in record time. Watching the movie, it's hard to imagine anyone but the domineering Plummer as the millionaire patriarch reluctant to pay a ransom to save his kidnapped grandson, despite the pleas of his daughter (Michelle Williams). Plummer executed the character so well that he went on to receive an Oscar nomination for Best Supporting Actor for his embodiment of the stingy tycoon.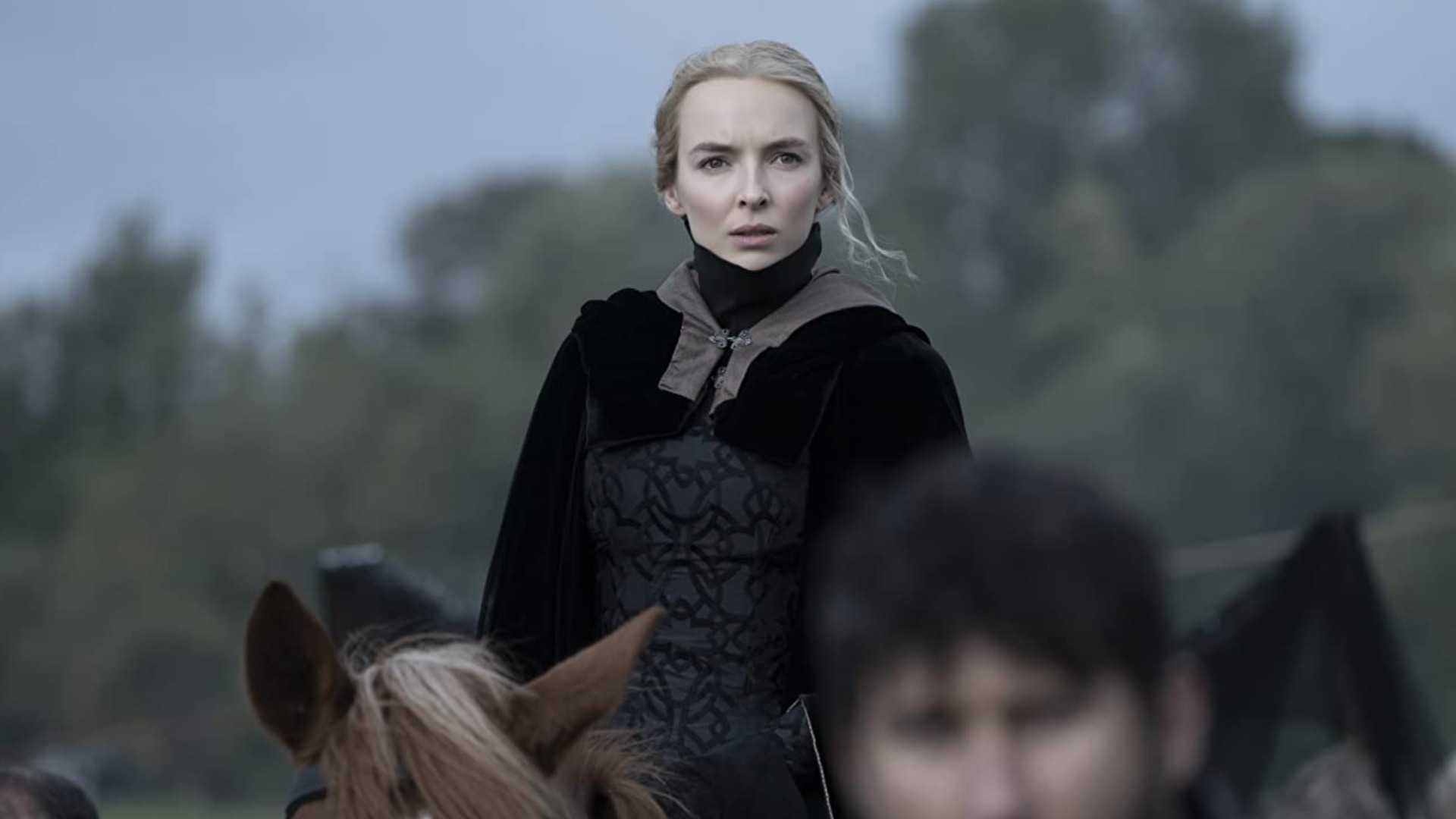 The Last Duel (2021)
With his enviable track record of bringing large-scale conflict to the screen, Scott was the perfect director to take on this medieval-battle tale in which a noblewoman (Jodie Comer) accuses her husband's friend of rape. Nicole Holofcener, who co-wrote the screenplay along with Matt Damon and Ben Affleck, adds humanism to the film's study of sexual politics and patriarchal power. With stellar performances from Jodie Comer, Adam Driver and Damon, The Last Duel is a gripping drama of epic proportions.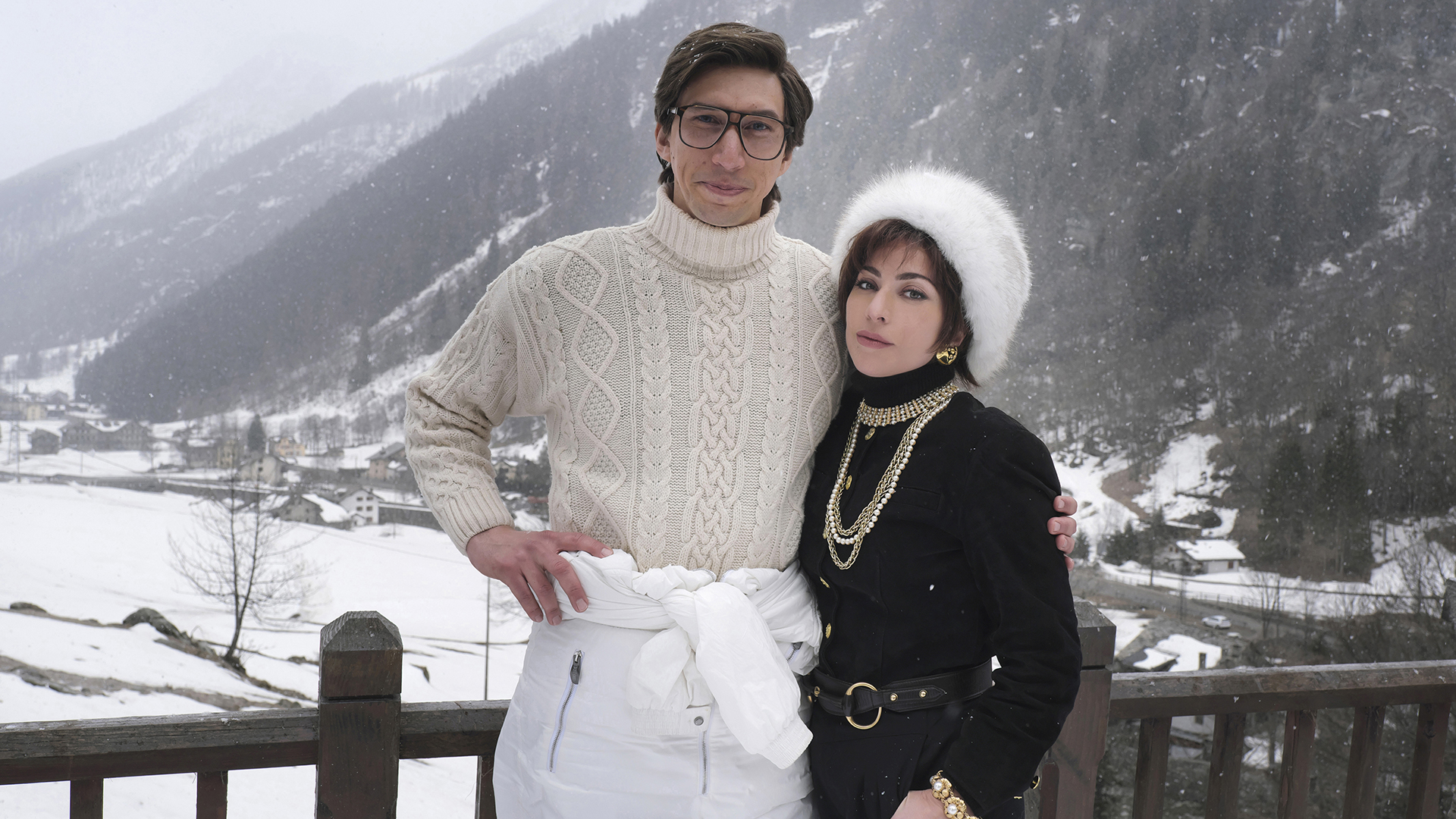 House of Gucci (2021)
Inspired by the real-life enthralling story of the ascent and downfall of the Italian dynasty behind the world-renowned fashion label, Scott's upcoming House of Gucci is a much anticipated, seductive and salacious crime drama. The buzz surrounding the release can largely be attributed to its phenomenal cast, which includes Lady Gaga, Adam Driver, Al Pacino and Jeremy Irons.
WATCH NAPOLEON IN CINEMAS