For Claire Denis, the conventions of genre are the starting point for her probing dramas, as exemplified by her new film Both Sides of the Blade, writes Sophie Monks Kaufman.

In her latest feature Both Sides of the Blade (2022), Claire Denis gives the melodrama her own elusive and sensual spin. We meet Jean (Vincent Lindon) and Sara (Juliette Binoche) on holiday, held by each other and a tame sea as Tindersticks' groaning score hints at undercurrents invisible in these glistening scenes from paradise. Lurking, as yet unseen, at the edges of their bliss is François (Grégoire Colin), who surfaces on their return home to Paris. In one sense, François is a guardian angel as he provides work for Jean, whose career and financial independence has been derailed by a stint in prison (he has to ask for Sara's credit card to do the weekly shop). In another sense, François is the apple of temptation, for he is Sara's ex-lover. His reintroduction into their lives leads Sara down a path of total romantic confusion as she expresses love and desire for both men, failing to grasp that she has signed up to monogamy rather than a ménage à trois.  
While the film's sweeping emotions – love, anger, betrayal – are the stuff of melodrama, it is not a straightforward matter to categorise Both Sides of the Blade in this genre. This is a true to form Claire Denis film and the 76-year-old French auteur is driven less by the idea of ticking formulaic boxes, and more by a hunger to capture something primal and true about our human bondage. From her 1988 debut, Chocolat (not the Johnny Depp film), which bottled the sexual tension between a white French woman and her Black house boy, as seen through the eyes of a child during the last days of French colonial Cameroon, she has been acutely observant of the gumbo of sociopolitical forces that seep into, and sometimes fuel, our most intimate relationships.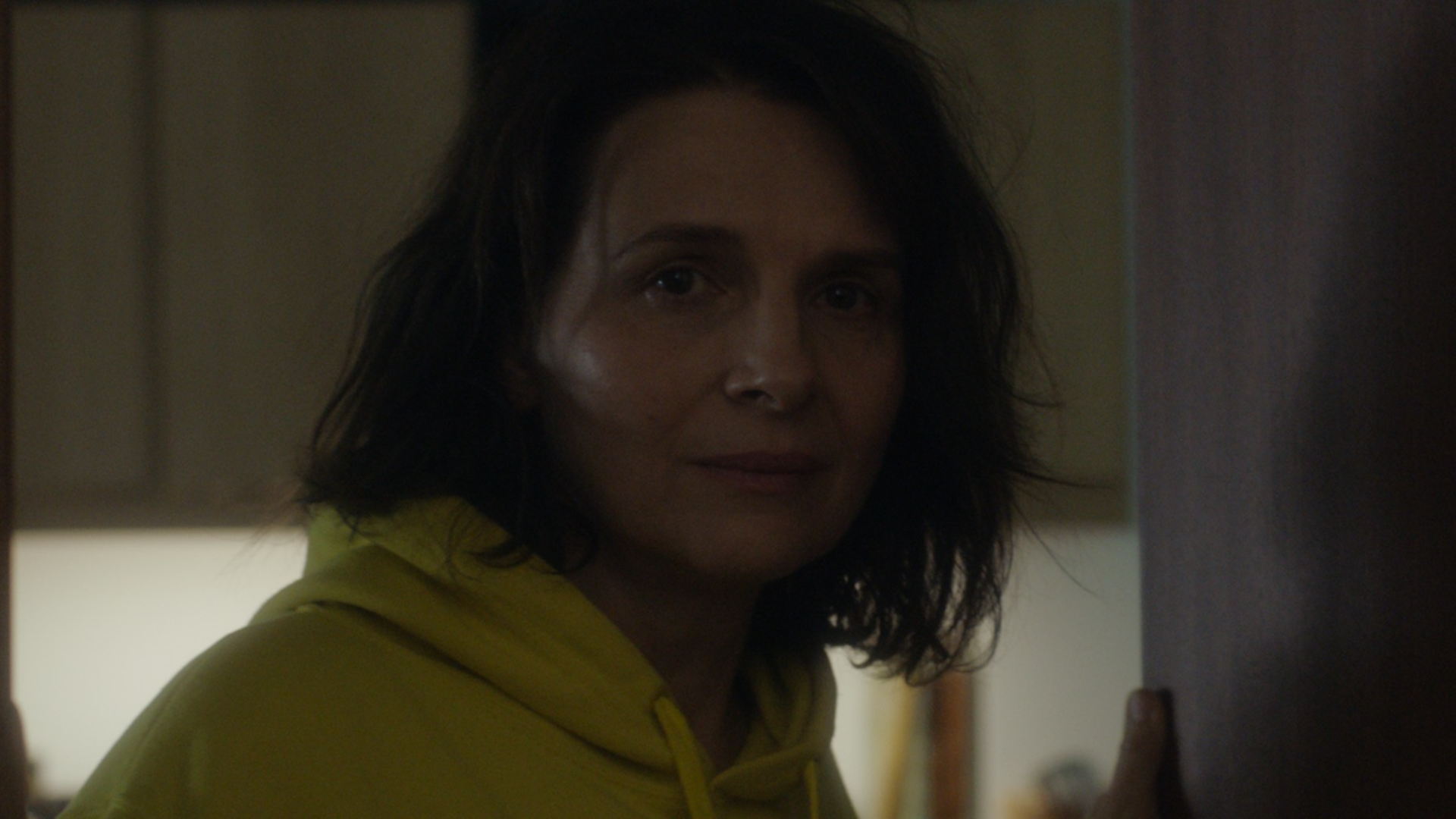 We see this in Both Sides of the Blade through the differing social statuses and situations of Sara and Jean. She is a successful radio host with her own home and seemingly no financial concerns. He is an ex-con trying to restart his professional life, with a biracial teenage son from a previous marriage who lives with Jean's mum (the legendary Bulle Ogier) in the suburb, Vitry. The relationship between father and son is at crisis point, with a distracted Jean unable to conceive of what it means to be a young Black man in France today. Although these responsibilities weigh on him, they mean that Sara is not the only person in his life that matters. Whereas for Sara, private life is a blank page, ready to be coloured by the man she loves, whichever one it is today. This lack of a tether is both a privilege and a madness, one that Denis animates in the way that she always does, by filming her actors with an intensity that feels like a lover's gaze.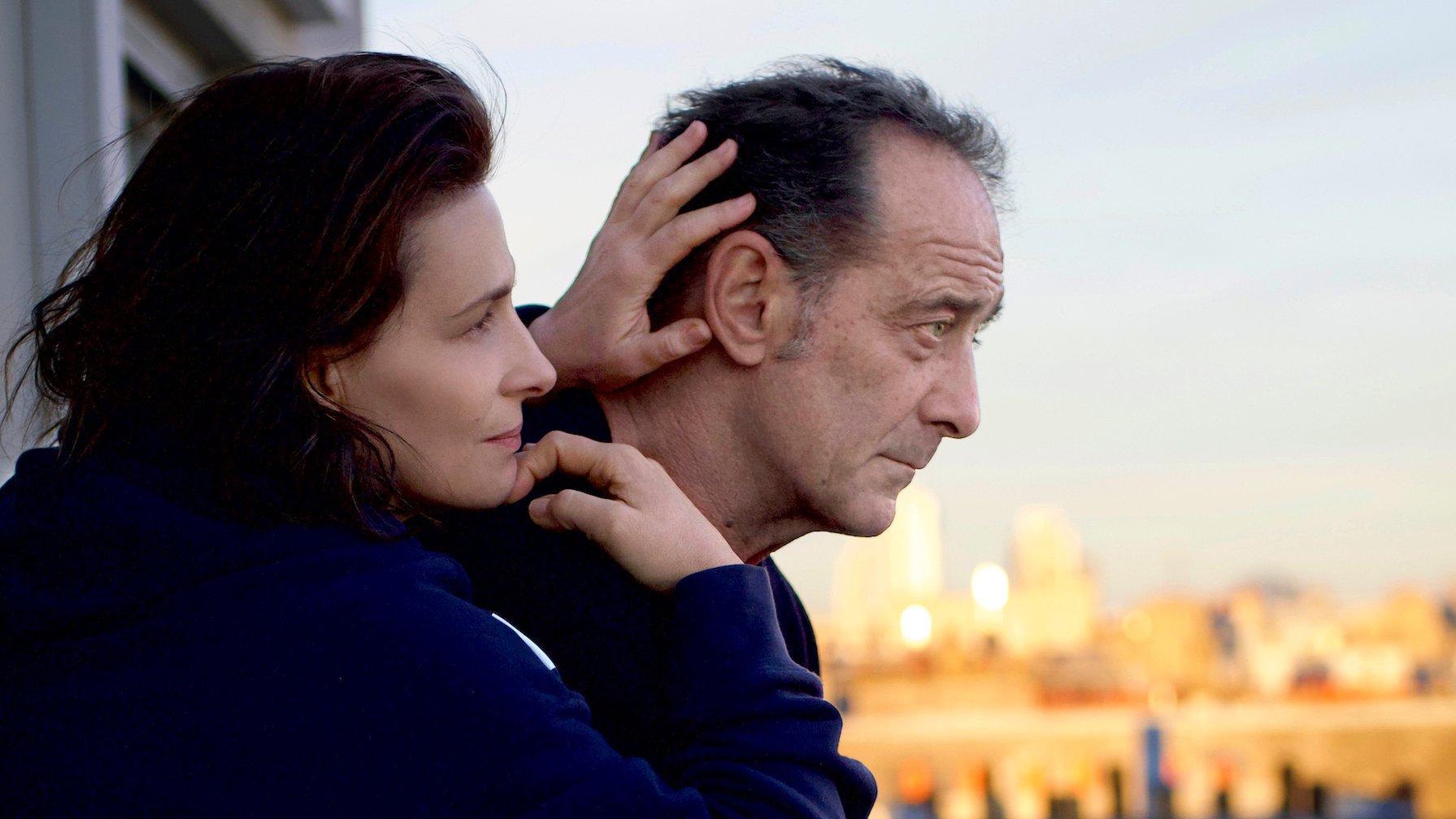 Both Vincent Lindon and Robert Pattinson (star of her English-language debut, High Life [2018]) told me that she films them with a lover's rapturous attention. She is moved to tears by beauty, not necessarily conventional beauty. Something special, distinctive and vulnerable. Her body of work spans an extraordinary range of genres. High Life is sci-fi; White Material (2009) is a war film; Trouble Every Day (2001) is body horror; Bastards (2013) is film noir; Let the Sunshine In (2017) is a romcom; I Can't Sleep (1994) is about a serial killer; Beau Travail (1999), The Intruder (2004), Friday Night (2002) and Stars at Noon (2022) are literary adaptations. These genres are almost incidental, for what looms up front and centre in every Denis film is the pleasure and terror of having a body.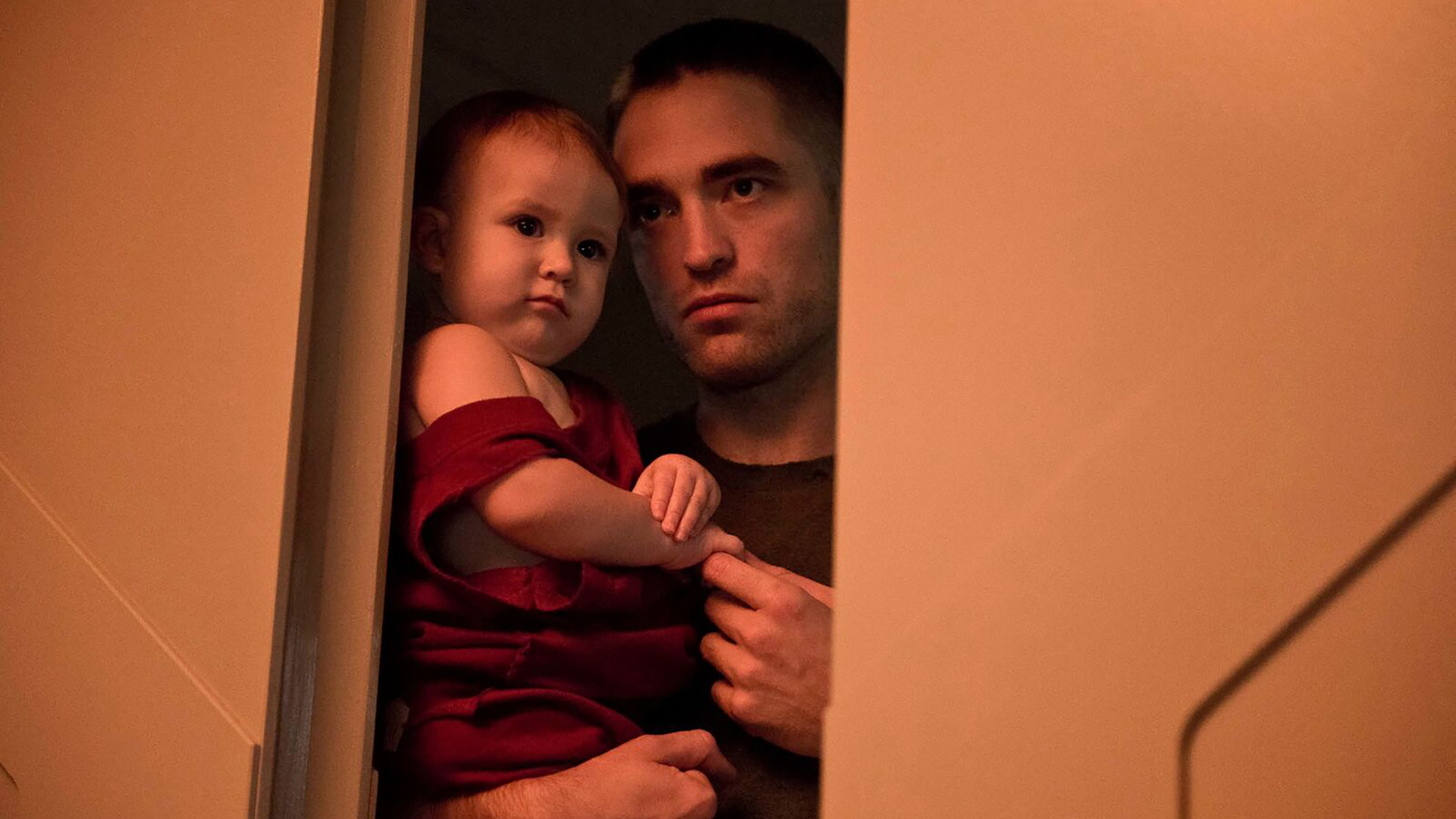 EXPLORE OUR CLAIRE DENIS COLLECTION ON CURZON HOME CINEMA
Start Browsing
Beau Travail, an adaptation of Herman Melville's Billy Budd, is the film that catapulted her into the highest echelons of critical consciousness. As in Both Sides of the Blade, the catalyst for events is Grégoire Colin, then a young man carved from angles and sinew. Under the relentless Djibouti sun, Sergeant Galoup (Denis Lavant) drills French legionnaires and is a controlled presence until an obsession with Colin's Gilles sets in motion his downfall. The way that Denis films Colin's face and body causes the audience to become Galoup: in thrall to – and made mad by – a man at the peak of his powers. This insatiable carnal energy is a pulse that beats across her entire body of work. It is there from the start, as Isaach de Bankolé showers naked in Chocolat, unaware that he is being watched. It is there in Trouble Every Day as cannibals Vincent Gallo and Béatrice Dalle experience horniness as the urge to rip their victims apart during sex. It is there in previous Denis-Lindon collaborations, Friday Night and Bastards – two films that could not be more different; one is erotic, the other is brutal.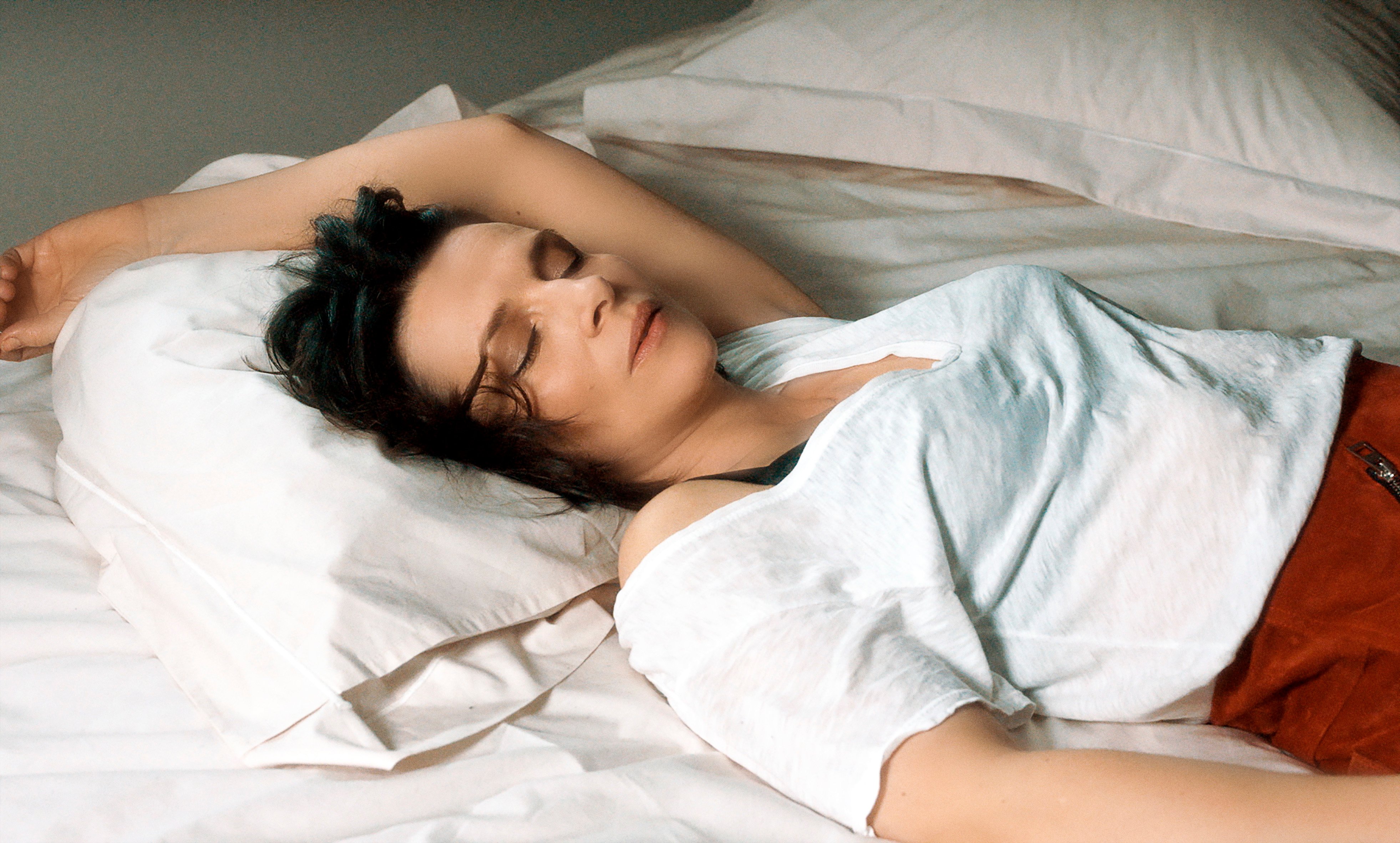 In Let the Sunshine In, Juliette Binoche plays a freshly divorced 50-something artist who is totally open to any man that comes along. This lack of boundaries is interesting for an audience to witness. On the one hand, it gives us access to a radiant actress expressing vulnerability and sex appeal. On the other, it is concerning. In a traditional romcom, one is never too worried that a heroine's ditzy, free-spirited nature will get her into much trouble, for she is protected by the tone of the genre. In a Claire Denis film, however, you never know when those walls may collapse, either into the lawless wider world, or into internal madness.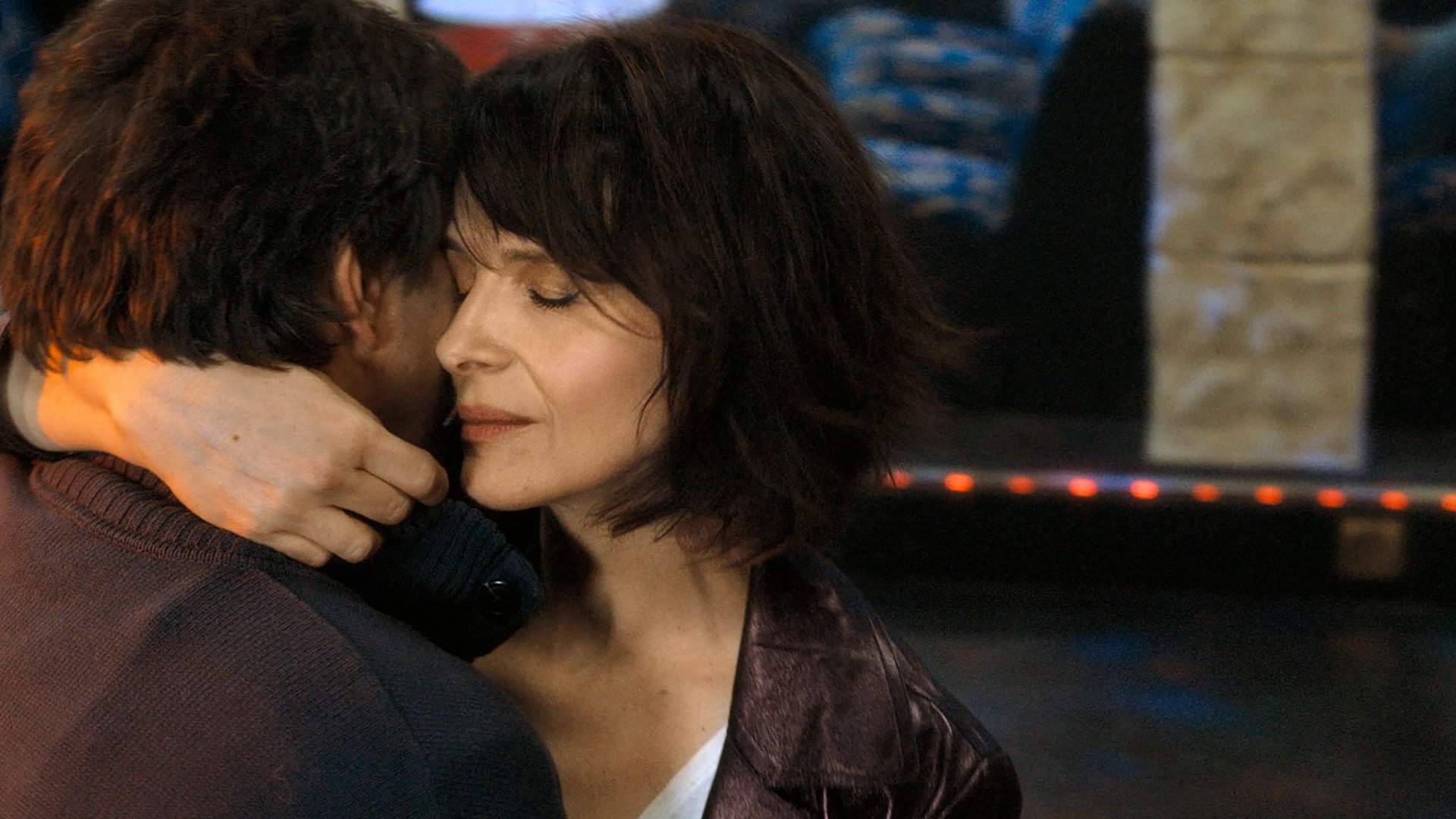 Both Sides of the Blade plays like a sequel to Let the Sunshine In as Sara is unable to comprehend basic truths like, 'It will hurt your current partner if you sleep with your previous partner'. Sara has been dragged into a personal eddy. 'The past has come back,' she says to Jean during a climactic confrontation. Spoken by such an earnest performer as Binoche, it does not scan like a line calculated to diminish responsibility, rather it is a confession that she is lost in time. Denis has the ability to refresh staid situations and dynamics. In Both Sides of the Blade that hoary old trope of an extramarital affair is reanimated as a genuine existential crisis as she once again expands the notion of a genre film.
This article originally appeared in our print Journal. Pick up your free copy at your local Curzon while stocks last.
WATCH BOTH SIDES OF THE BLADE IN CINEMAS AND EXCLUSIVELY ON CURZON HOME CINEMA FROM FRIDAY