Caitlin Quinlan speaks with first-time director Lola Quivoron and actor Julie Ledru about their compelling rites-of-passage drama Rodeo. The film, set among the biker subculture of Paris, interrogates constructs of identity, gender and culture with a fresh and nuanced perspective.

'I had a crush on the physical atmosphere, the vibration of the engine, and the smell of the oil,' says director Lola Quivoron of the motocross sport at the heart of their debut feature film, Rodeo (2023). Such is the power of bike life, the riding subculture that has found a second home in France from the US where it originated, and the focal point for Quivoron's slick, high-octane portrait of a community of riders and their refusal to conform to society's expectations.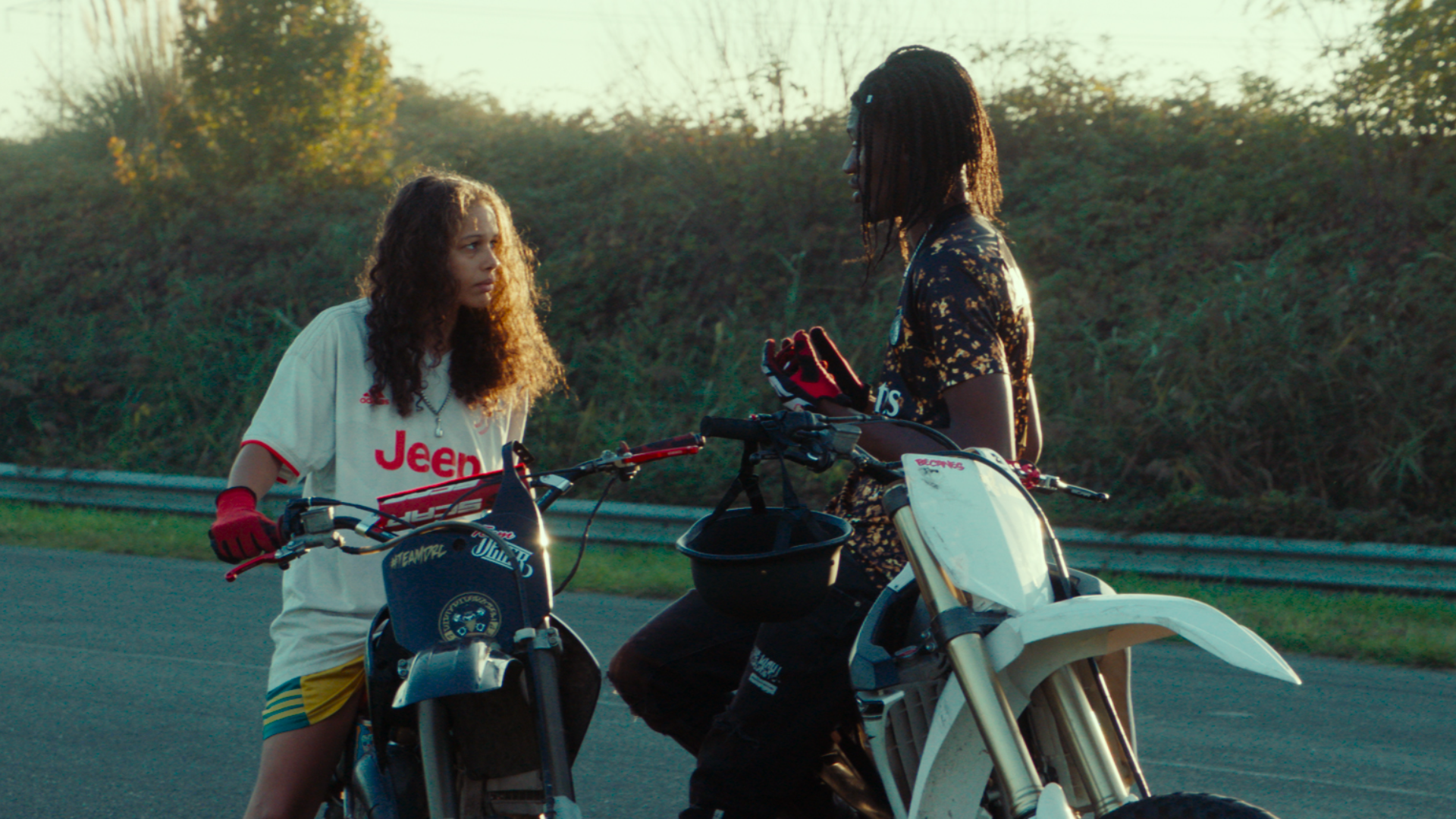 Quivoron first explored the subject in their 2016 short film Dreaming of Baltimore. 'I have fond memories of the dirt-bike riders I used to see as a child in the suburbs of Paris,' they say, 'and I was really interested in meeting these alternative families, and understanding this impressive practice.' Rodeo marks a continuation of this interest, offering a tender and nuanced depiction of the tight-knit rider community and their camaraderie. It doesn't shy away from the realities of bike life, either. There are injuries (some even fatal), familial disputes, socioeconomic struggles and, particularly for lead character Julia (Julie Ledru), the difficulties of entering a new group and earning their respect. 
Julia, a scrappy, hot-headed bike addict, is an independent misfit from a low-income family who finds thrills in stealing bikes. Petty theft escalates into dangerous heists, however, once she enters the world of the B-More gang where, to be accepted, she must prove her willingness to take part in high-risk criminal ventures. Ledru, a motocross rider-turned-actor, plays Julia with pure tenacity and grit, drawing on their own love for bike life that began at the age of nine. 'At first I was riding cross-country bikes in the forest with my younger brother,' Ledru explains, 'but then, through social media, I discovered this parallel world of motocross riders who ride on asphalt tracks. I saw these amazing videos of them riding and knew I had to become a part of it.' More than just a sport, this thriving subculture is built on shared passions and adrenaline highs. It's misunderstood in some corners of the country, but Rodeo offers an authentic and empathetic viewpoint on the community.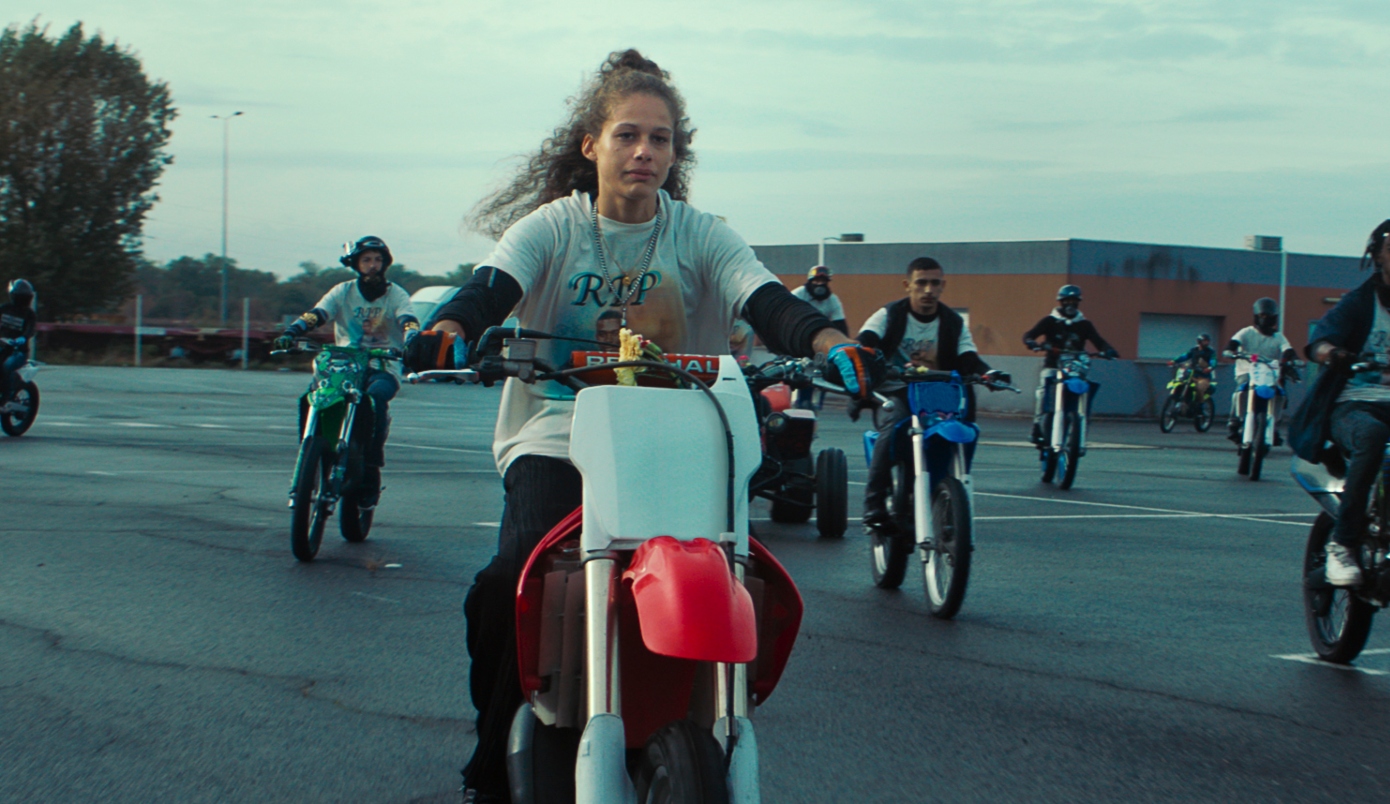 Just as Ledru found their own way into the world of bike life, so too does their character Julia. Belonging, however, is a challenge — not only does Julia enter a male-dominated sport, she questions and defies the broader gender constructs that surround her, constantly working out who she really is. The study of gender is central to the film's exploration of this group and of Julia's coming-of-age within the motocross environment. For this, the work of philosopher and writer Paul B. Preciado was a huge inspiration for Quivoron. 'I think he saved my life in many ways,' the director says. 'When I read Preciado's work, it opened a lot of things for me. I was so inspired by the concepts of non-binary, transgender, trans-feminism and how to build identities.' This then inspired the way the character of Julia was written. 'I went back and forth over whether the character was a boy or a girl. Ultimately, it expressed a kind of emotional question about myself, about my identity.'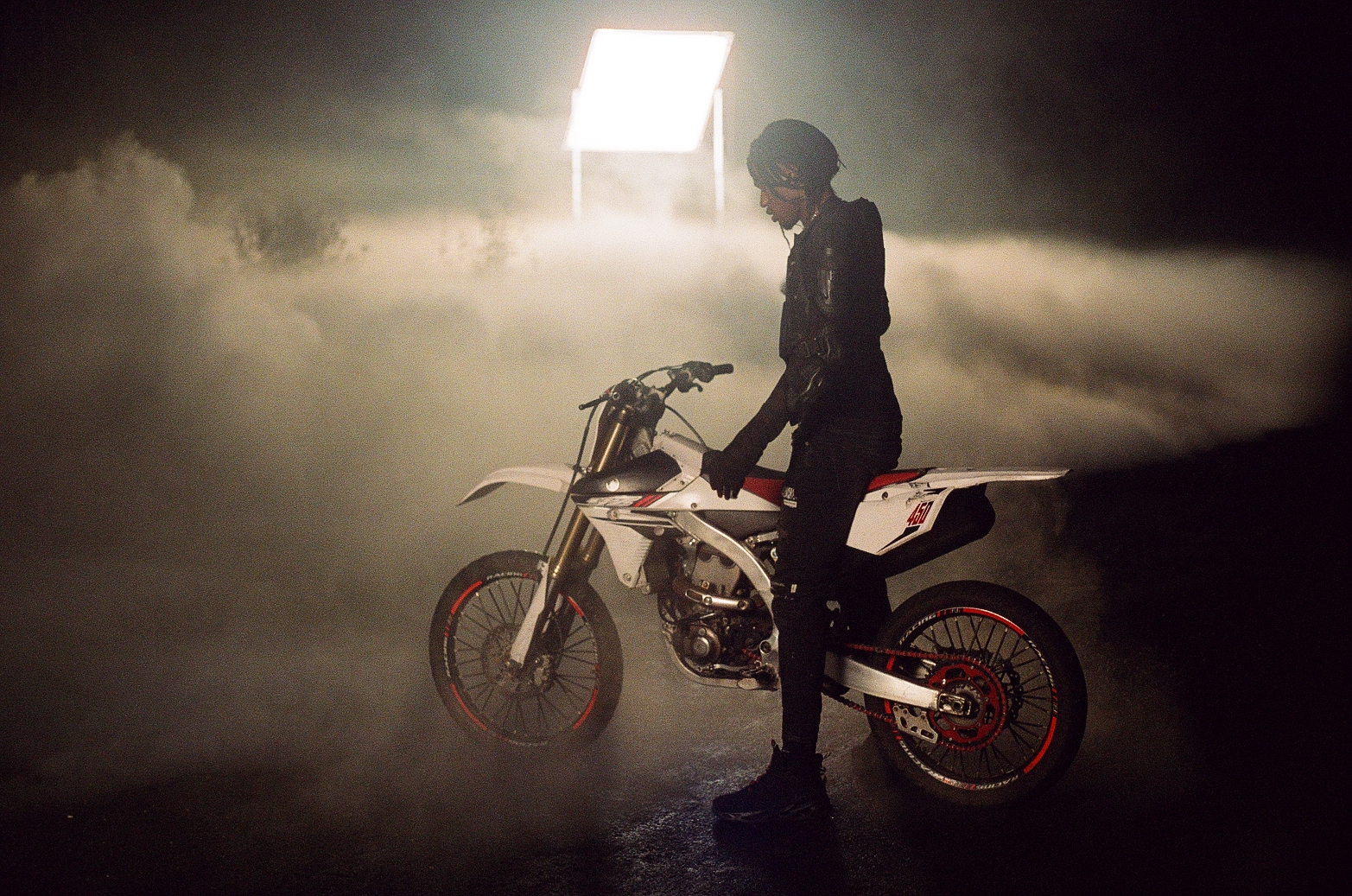 These feelings also resonated with Ledru. Quivoron had spotted Ledru's riding talent on Instagram and reached out to discuss their experience of bike life as research for the film. From there, Ledru says, 'we spent a whole day in a train station talking about our lives over a packet of cigarettes'. Together, they found common ground. 'Lola, like me, has suffered a lot in this struggle to really find a point of reference, a kind of accepted identity,' Ledru adds. '[They've] gone through periods like me where [they were] very feminine, but then also very masculine. I think what's so important is that we have this film in 2023, that shows you don't have to be a man or a woman, you just have to be comfortable in your own skin.' 
This symbiosis between director and actor gives the film a deep sense of authenticity and cohesion. In the early days of writing the script, Quivoron struggled to find a way into the central character, but their connection with Ledru changed that. 'Lola said, "It wasn't my intention, but I wrote the script thinking of you, and I don't think anyone else can act in it. Can you please do it?" It was that simple. It was like two friends finding the answer,'  Ledru explains.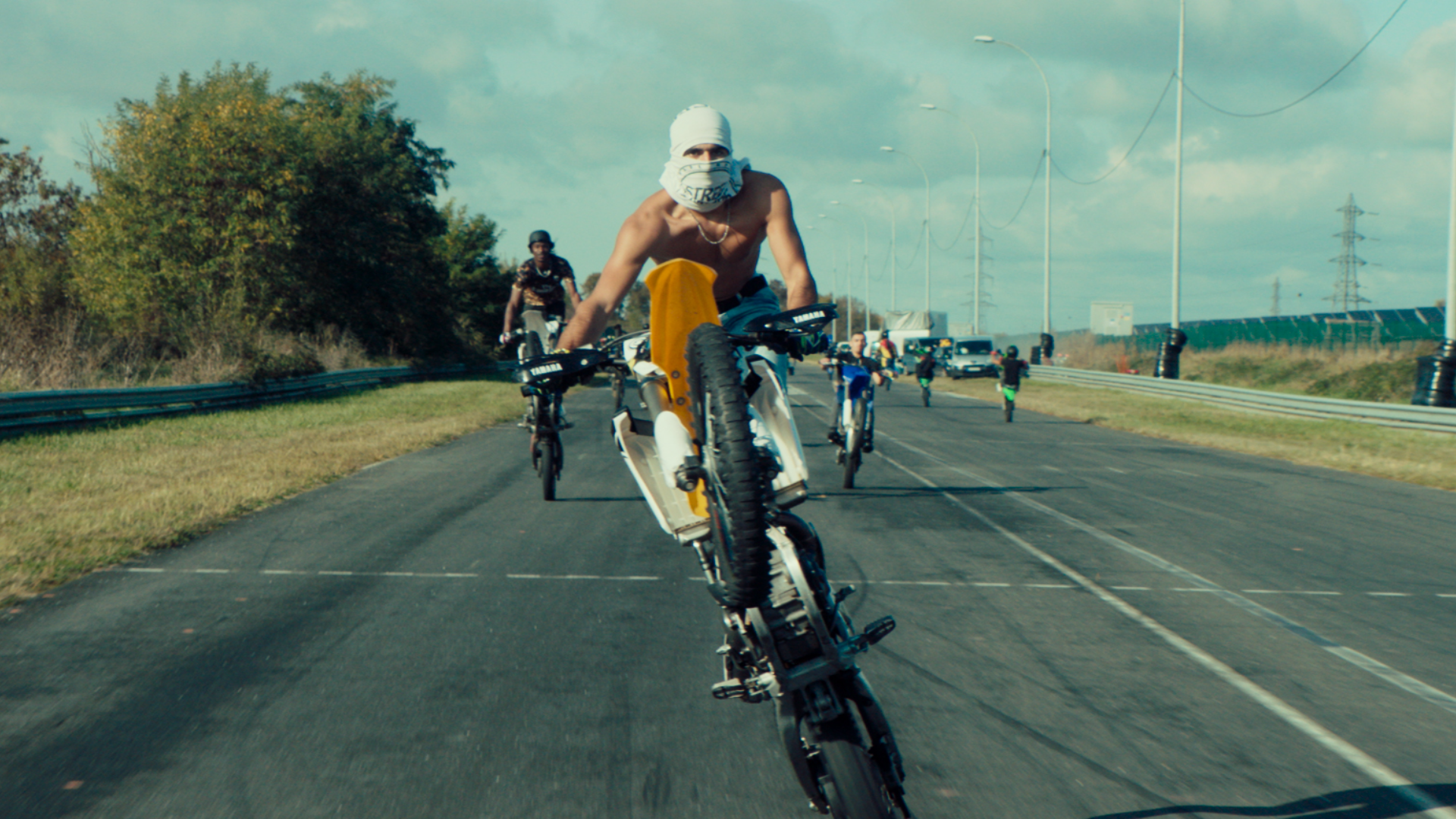 To bring together the rest of the film's cast, it was crucial for Quivoron to find real riders who were involved in the subculture. 'They were all non-professional, with the exception of Antonia Buresi [who plays Ophélie],' they add. 'We had a lot of applications for the cast because it's such a big phenomenon in France. Bike-life culture is everywhere.' Rehearsals were key in this environment dominated by first-time actors, including Ledru, but the final performances betray no sign of apprehension or self-consciousness. 'It was important that they could reach their character and understand them,' notes Quivoron. 'For most of them, they are really far away from the role they play. It's about composition and construction, and about creating mythologies and new identities.'
Quivoron's philosophy is evident in the film's remarkable focus on the power of nonconformity and what it means to carve out an identity for yourself, on your own terms. Rodeo offers a progressive and insightful stance on issues around gender identity and the politics of societal subcultures, taking viewers to the cinematic asphalt and asking them to stay a while.
Rodeo is out in cinemas and on Curzon Home Cinema from 28 April