Leila Latif takes a personal dive into the themes of life, loss and family in Florian Zeller's debut feature, The Father. A beautifully poignant and heartbreaking portrayal of an elderly man suffering the effects of dementia and its impact on his family, this film spoke to Leila both as a way to process the decline and loss of her wonderful grandmother, as well as a way to confront the fear of becoming a burden to her own children.

There is a strange irony at the heart of The Father. This is a film about a man succumbing to the oblivion of dementia and the vulnerability of ageing, yet contains a performance from an 83-year-old actor at the height of his powers. Anthony Hopkins, who became the oldest winner of a Best Actor Oscar for this role, gives what is arguably the greatest performance of his career in Florian Zeller's debut, an adaptation of his celebrated play of the same name. 
Zeller's play is the first of a thematic trilogy (he has announced his intention to adapt other two instalments, The Mother and The Son to the screen) and has become one of the most acclaimed plays of the twenty-first century, having won the Molière Award when it premiered in Paris, an Olivier for Kenneth Cranham in its London run and a Tony for Frank Langella on Broadway. It draws from Zeller's personal experience of his beloved grandmother's decline from dementia which was, as it is for so many of us, a profoundly painful formative experience.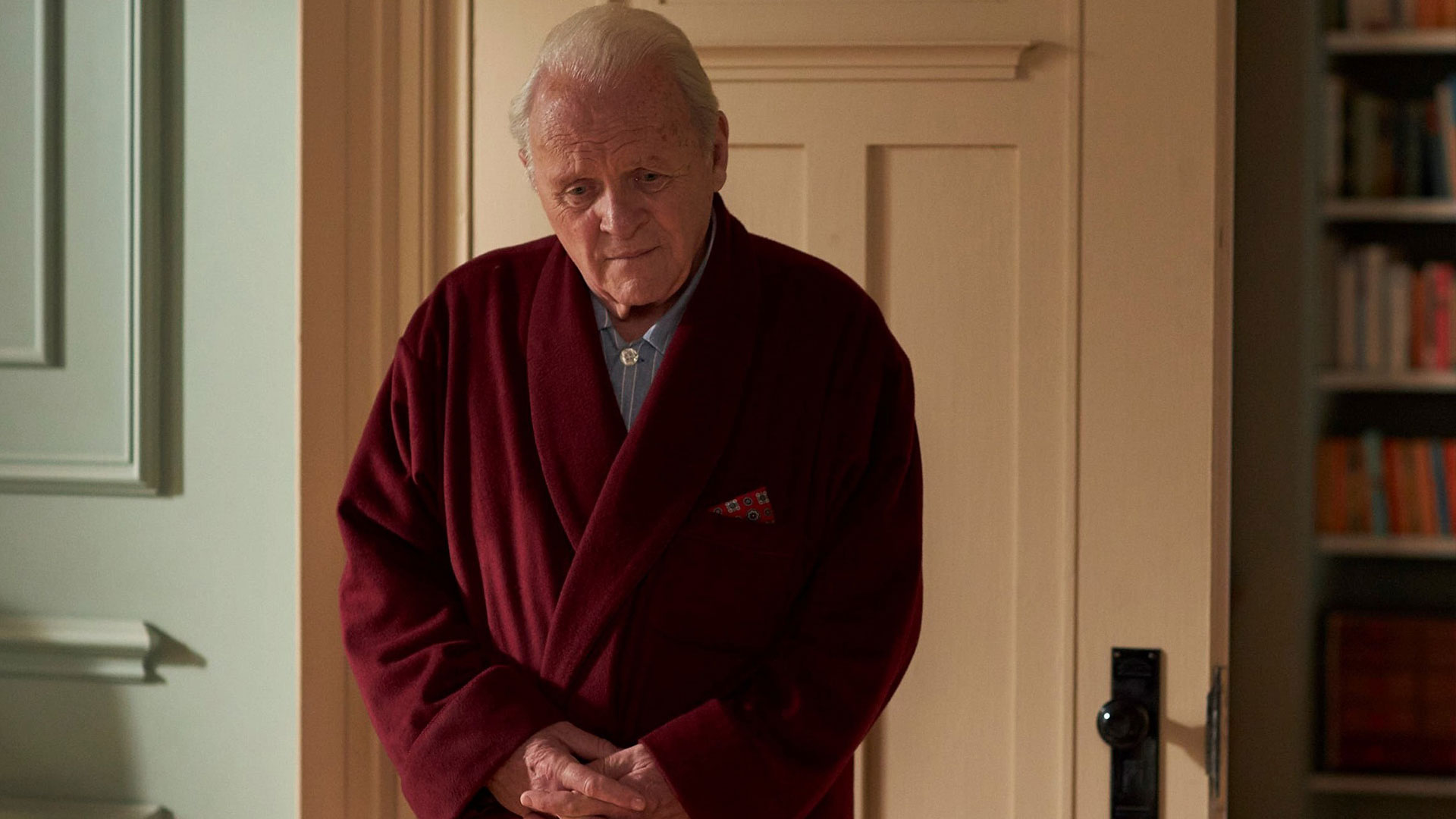 The Father, is the story of Anthony (Anthony Hopkins) and his daughter Anne (Olivia Colman), becoming unstuck in time and space by the disintegration of Anthony's mind. It begins straightforwardly enough, Anne comes to see Andrew in his smart mansion flat on a sun-speckled West London avenue. Anthony has threatened a carer that his daughter hired to help him, insisting he will need them as she will be moving to Paris imminently. Their dynamic has immediate emotional complexity: Anne is warm but anxious, whilst Anthony is proud, dignified and fiercely protective of his independence. The cracks of distrust and paranoia begin to show from their first conversation. Throughout the film, we return to the tensions of this core relationship, where casual cruelty, resentment and even fantasies of violence are anchored by tender moments of care and shared smiles.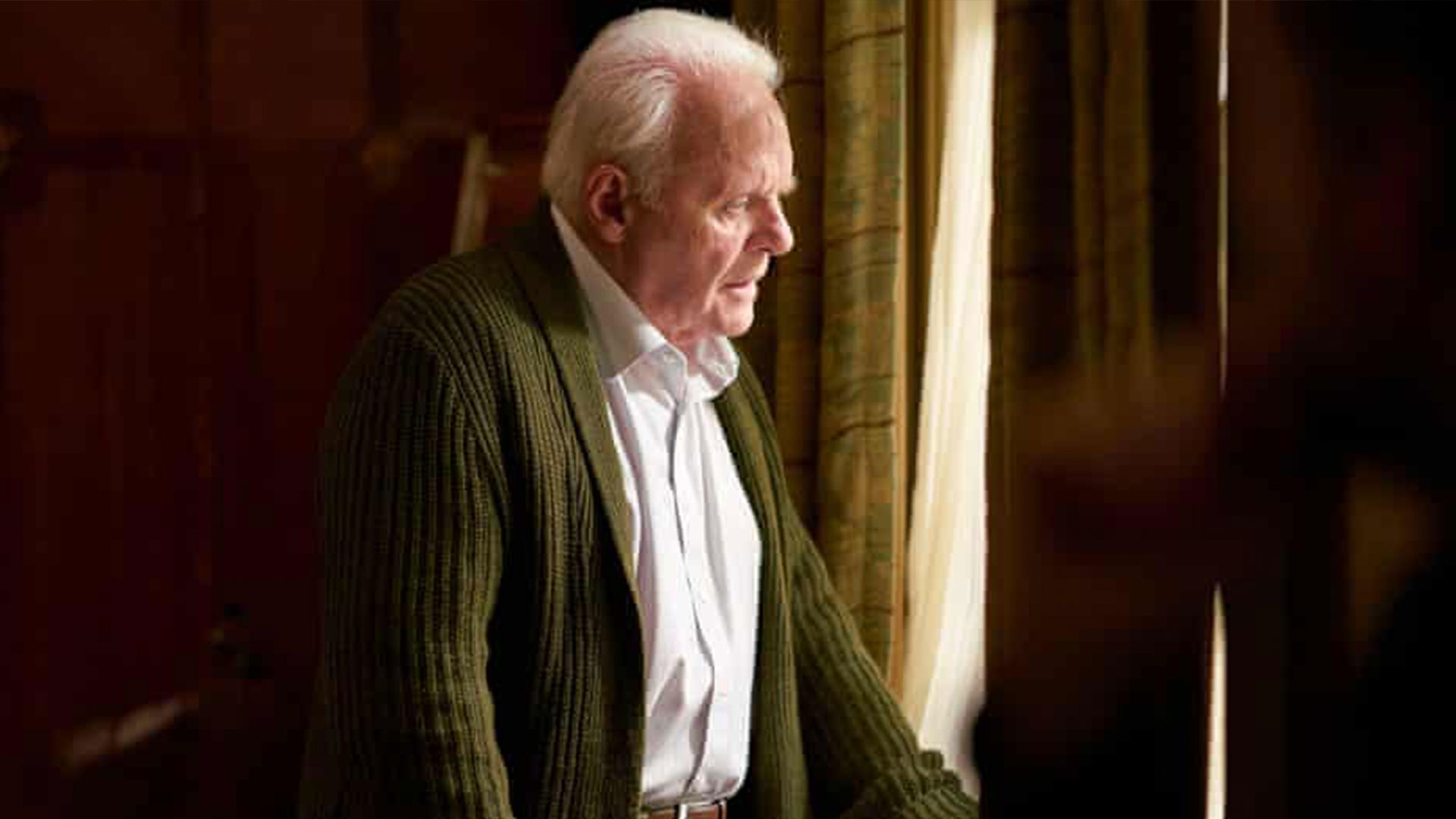 As we move on from this initial disagreement about the carer, Zeller's conceptualisation comes to the fore. He tells Anthony's decline from his perspective and traps us alongside him within an endless loop of puzzles. Different actors take on the roles of those who come into Anthony's orbit, sometimes switching mid-scene. The beautiful flat that Anthony longs to stay in morphs, first in subtle ways and then more grandly until it is unrecognisable from the home we first saw. We're never permitted to feel comfortable, detached or safe. Instead, we must inhabit the exact same confusion.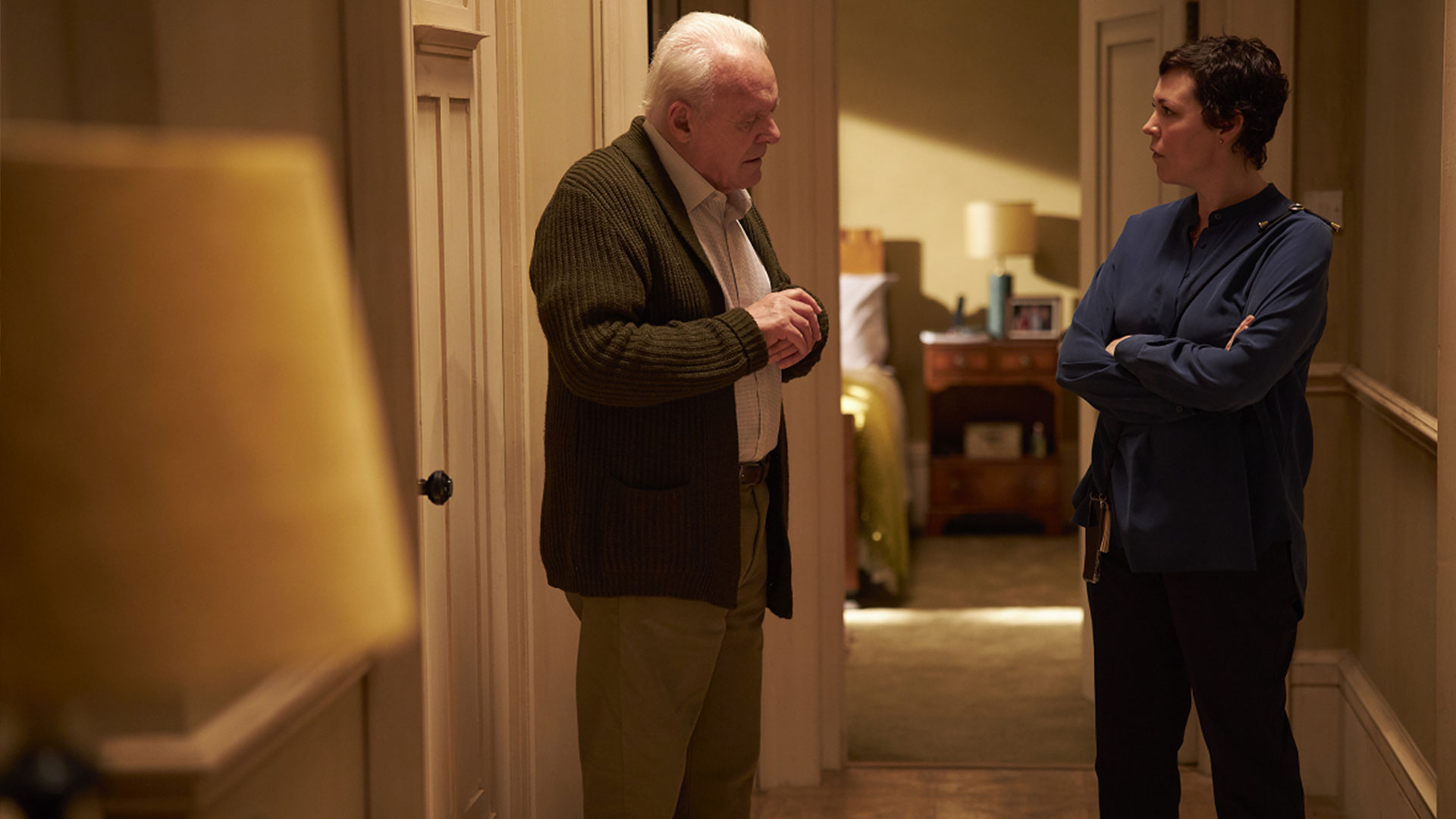 The action is largely confined to the interior of the flat, yet Zeller's film never feels constricted by its roots on the stage. The editing is spectacularly seamless and keeps us both disoriented and grounded in each reality that is fully realised in both design and performance. This never spills into melodrama; it is not sympathy that the film demands of us, but rather empathy in its materialisation of a loss of mind, dignity and selfhood. The Father captures the pain dementia causes for everyone involved and the real terror that is felt from this near-constant disarray.
Time loses all meaning within the four walls of the flat, clothes rarely change and yet months seem to pass. There is a perpetual chicken being roasted yet it appears to be morning. There is red wine drunk and pyjamas worn, but the working day never seems to begin or end. It is never clear how long Anthony's life has been this way but it feels certain that things will not improve.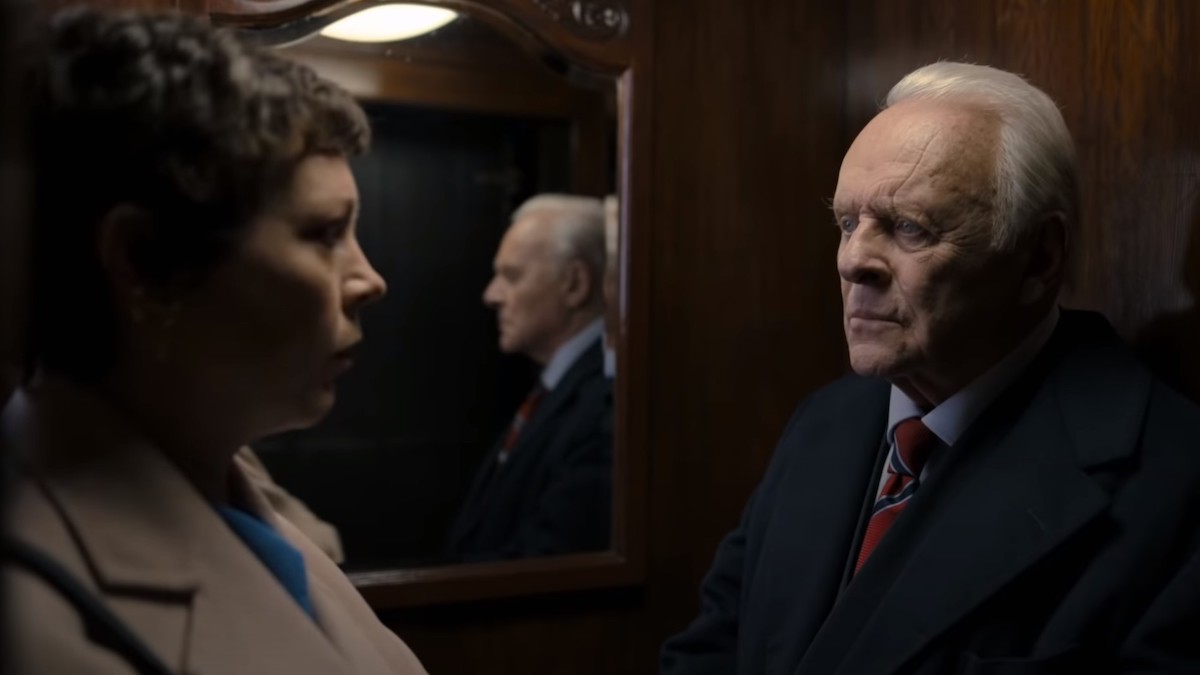 In transposing The Father to the screen, Zeller plays with sound and music to extraordinary effect. Music returns to trigger memory and ground Anthony's emotion. It begins as a constant in his mind that creates the only linear path ahead. When we first encounter Anthony, he is listening to opera through plush headphones. Yet, as the film progresses the heightened grip of emotion of opera becomes increasingly out of his reach and it ultimately signifies his complete unravelling. Where opera conveys an arc and structure as it builds to a glorious crescendo, The Father contrasts this with Anthony's slower and more muted pace of cognitive decline.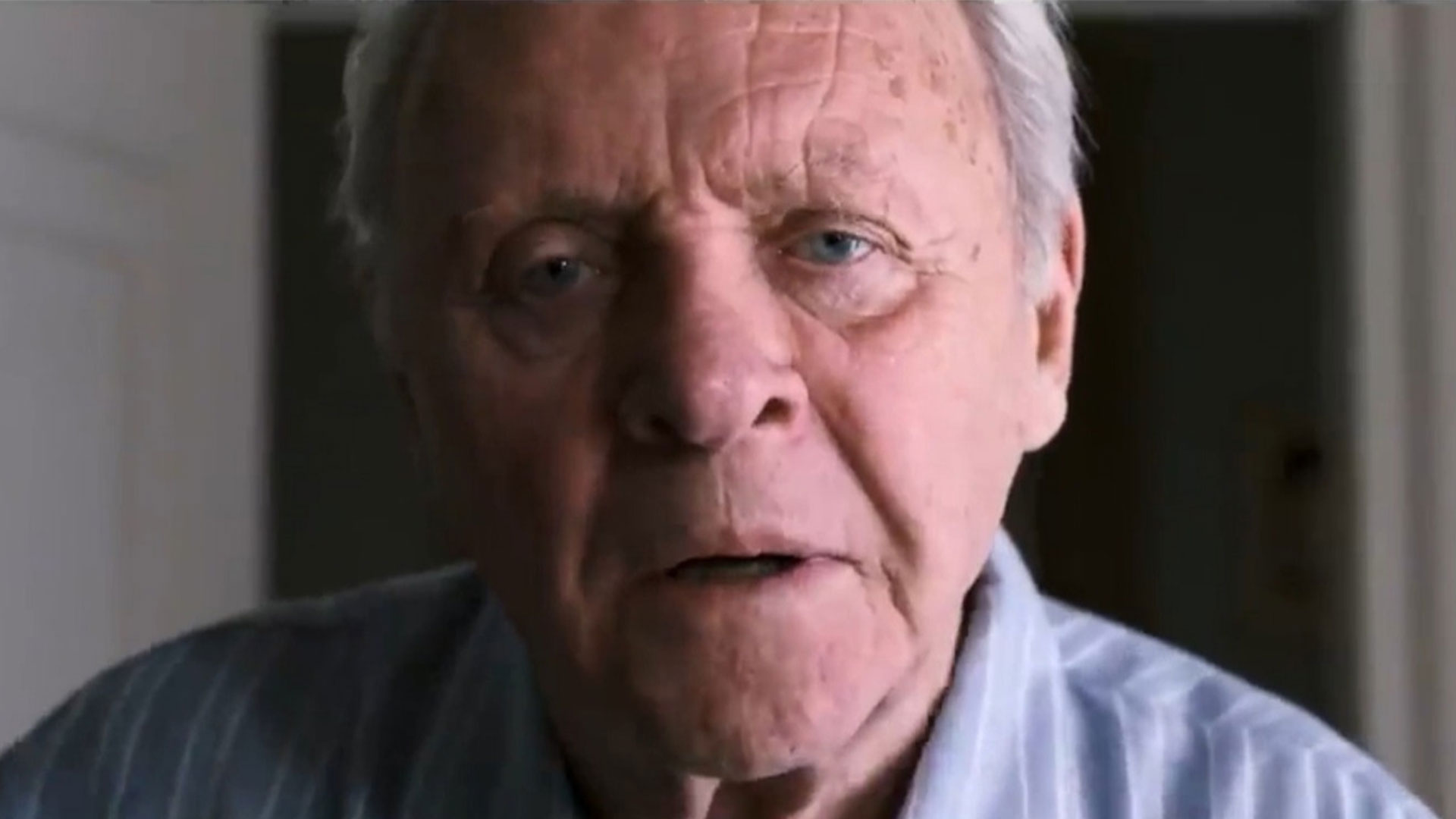 And at the centre of all this is Hopkins' performance. He imbues Anthony with a rich personal history, ego and intelligence. He is a man used to having the upper hand and there are many extraordinary moments of charm and viciousness where he seeks to regain it. Yet Anthony isn't really Anthony anymore, having been stripped of so much. Hopkins has to play both the man and void left inside him. Hopkins is at once masterful and agonizing, as The Father asks us questions about love, family and the self to which there are no easy answers.

The Father is now showing in cinemas.

Leila Latif wants to engage with cinema that asks questions about who we are and what we owe one another. As a critic, she loves to write about existential ramifications, complicated women, unsung heroes and politically galvanising films.