From Nightmare Alley to Good Will Hunting, Sophie Monks Kaufman assesses the all-too-common film trope of characterising mental-health professionals as manipulators.

This piece contains spoilers for Beau is Afraid (2023) and Nightmare Alley (2021).
I walked into my new therapist's office, saw a video recorder pointed at the chair intended for me and a thought popped into my head unbidden: will the resulting footage be used for the purposes of extortion?
Guillermo del Toro's neo noir Nightmare Alley was fresh in my mind – it's a bleakly phantasmagoric remake of the1947 Tyrone Powell vehicle. MVP Cate Blanchett plays a therapist named Dr Lilith Ritter in a complex and duplicitous relationship with the main character, the sham psychic Stanton Carlisle (Bradley Cooper). She shares with him the most shameful secrets of her wealthy clientele so that he can manipulate them into parting with their cash. For extra measure, she gets him to open up to her, recording the session, before double-crossing him and setting in motion his awful downfall.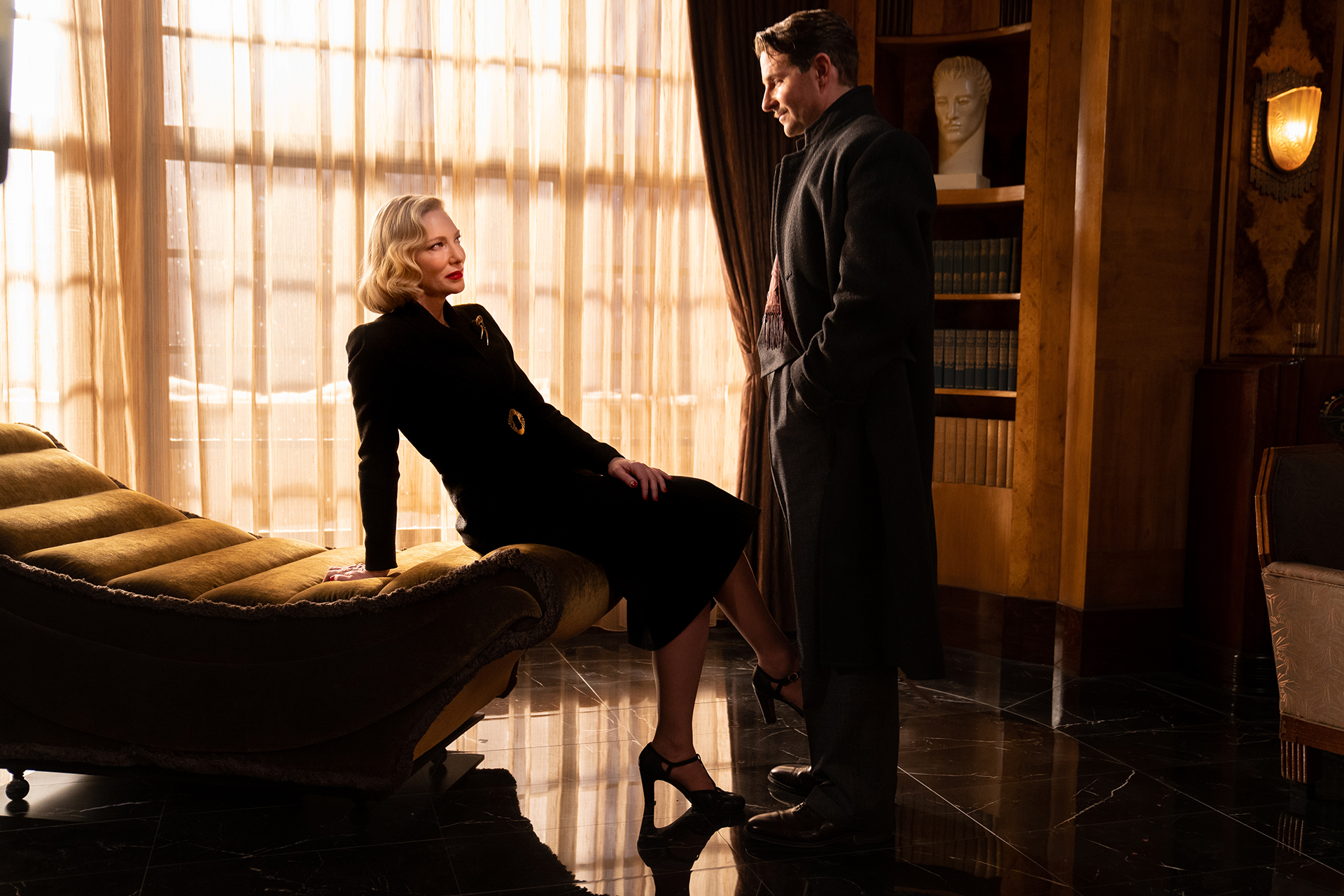 Trying to keep my tone light, I told my therapist about the nefarious doings of Dr Ritter. Expertly swerving any film criticism, she told me that, pending my signing a release form, the footage would be kept on an encrypted server and shared only with her superior who would watch it to ensure that she was doing her job in keeping with Intensive Short-Term Dynamic Psychotherapy (ISTDP) best practice. 
I said 'roll camera' and did not look back…
…until I saw Beau is Afraid, in which Stephen McKinley Henderson plays a therapist to Joaquin Phoenix's petrified man-child Beau. The final act reveals the therapist to be a gleeful confidence trickster who gets off on humiliating his patient. As Alissa Wilkinson says in her excellent article for Vox, 'At every turn the worst thing happens… There are 10 ways every situation could go wrong, but inevitably what happens is some 11th worse thing.' Within this nightmare alley, a therapist turning out to be a sociopath is fair enough, however by this point, my ISTDP therapist had cracked me open in the safest possible way. 'When will her industry catch a break?' I muttered.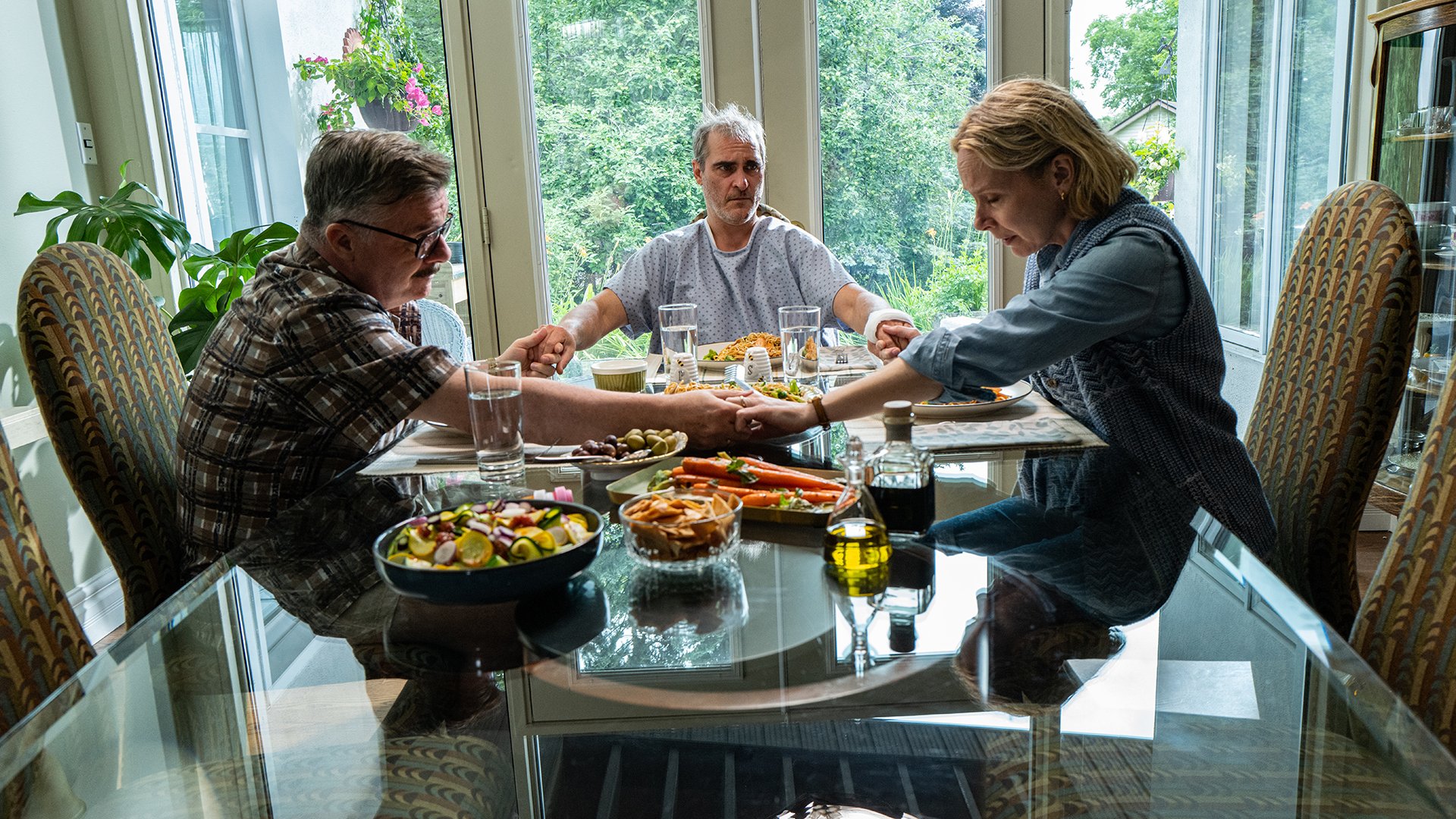 'Good TV and movies depict bad therapy,' writes Douglas Mitchell in an article titled 5 Lies People Learn from the Media about Therapy. He concedes that therapists who are bad to the point of malpractice are what the masses seem to want from screen entertainment, while triple-underlining that these onscreen avatars for the field would not survive professional standards authorities. 'The dramas – made famous by fictional therapists – that interest viewers portray the qualities that would be harmful to real-life people in therapy (and most likely would get those therapists in legal trouble),' he writes.
It is true that watching a compassionate professional spending hundreds of hours helping a patient to reassess their debilitating beliefs forged in childhood is not a compelling elevator pitch, and – conversely – it is true that, for a dramatist, a job designed to provide a safe space for personal revelations is irresistibly ripe for exploitation. But is it not lazy to rely on tired tropes about the profession? 
Prestige TV is home of two of the most ballyhooed depictions of the profession, yet, although Dr Jennifer Melfi (Lorraine Bracco) in The Sopranos and Dr Paul Weston (Gabriel Byrne) in In Treatment are presented with good intentions, the dramatic goals of both series require these characters to behave in ways that are unimaginable within the safe space of a therapist's office.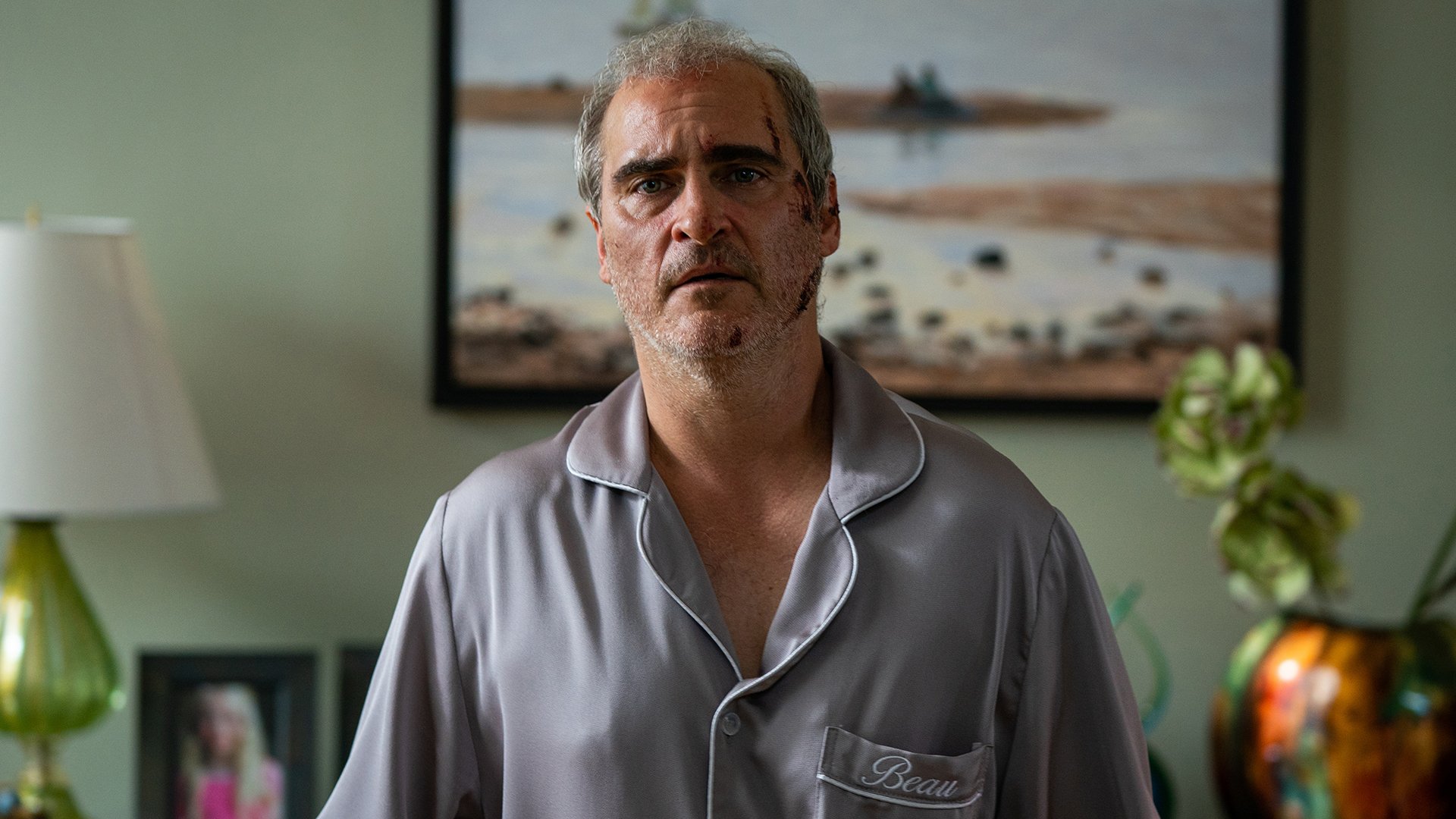 In Treatment plays its lo-fi set-up to the theatrical rafters with sexual transference, personal comments (under duress, Dr Weston tells a warring couple to have an abortion) and a contrived relationship between two patients who run into each other. With all my respect – now and forever – to Gabriel Byrne, the show plays on one level like a special pleading from the writers' room: therapy is interesting, really!
Meanwhile, The Sopranos – the Bayeux Tapestry of televisual entertainment, a sensational artwork for the ages – could gain no mileage by having Tony make an adult decision to let go of the behaviours that hurt him (in short: being a mob boss), and instead instrumentalises therapy sessions to show his vulnerable side. Indeed, the most common function of therapists on screen, the no.1 reason why they are written into a story, which has nothing to do with personal healing, is exposition. Step 1: introduce a character with internalised struggles. Step 2: send them to a therapist where, after a spell of grandstanding, they open like a shucked oyster. Step 3: unfurl the private riches of their psyche that can be shown in dramatic contrast to the obstructive way they present to other characters.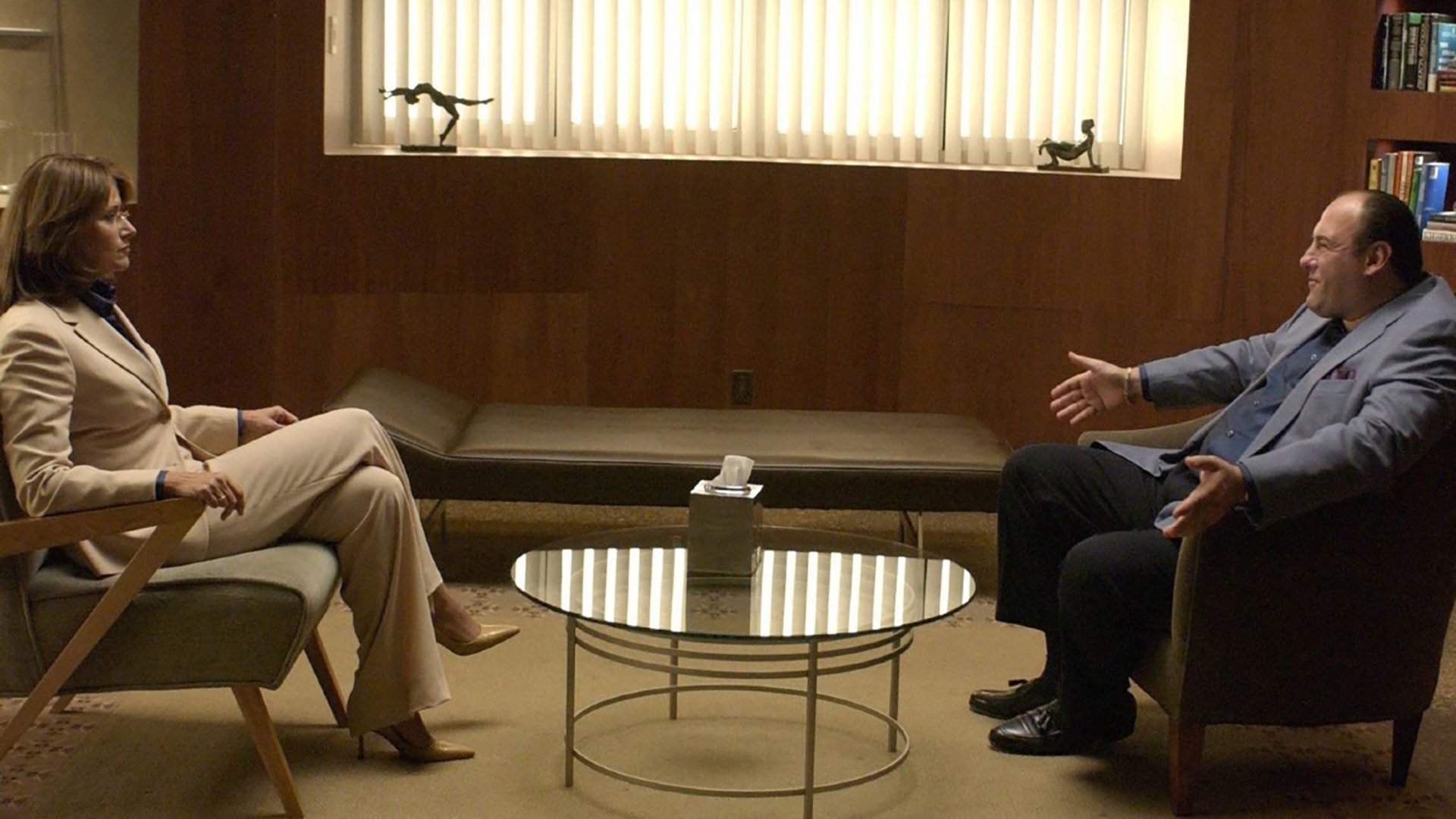 There is a lot of love out there, two Oscars' worth, for the relationship between Matt Damon and Robin Williams in Good Will Hunting (1997) because it shows beautiful male bonding, as opposed to modelling therapeutic best practice. Although therapists (at least those trained in the ISTDP school that I am familiar with) draw on authentic emotions, it's a real no-no to divulge heartrending anecdotes, such as Williams' Sean does with regard to his dead wife. It's also a no-no to sleep with a patient, as Babs Streisand does in The Prince of Tides (1991). More than screenwriters are drawn to writing characters that cleanly ascend to a life beyond their wildest dreams, they are drawn to psychosexual messes. Hence, the machiavellian Sebastian (Ryan Phillippe) seduces his therapist's daughter at the outset of the Nineties cult classic Cruel Intentions (1999). 
A lot of fun has been had in playing fast and loose with the profession. Films are not – and should not be – a po-faced advert for real life. It would simply be an imaginative change of pace to one day see a representation of therapy on screen that grasps the radical scope of the work.
WATCH BEAU IS AFRAID IN CINEMAS