CURZON CINEMA DEALS & DISCOUNTS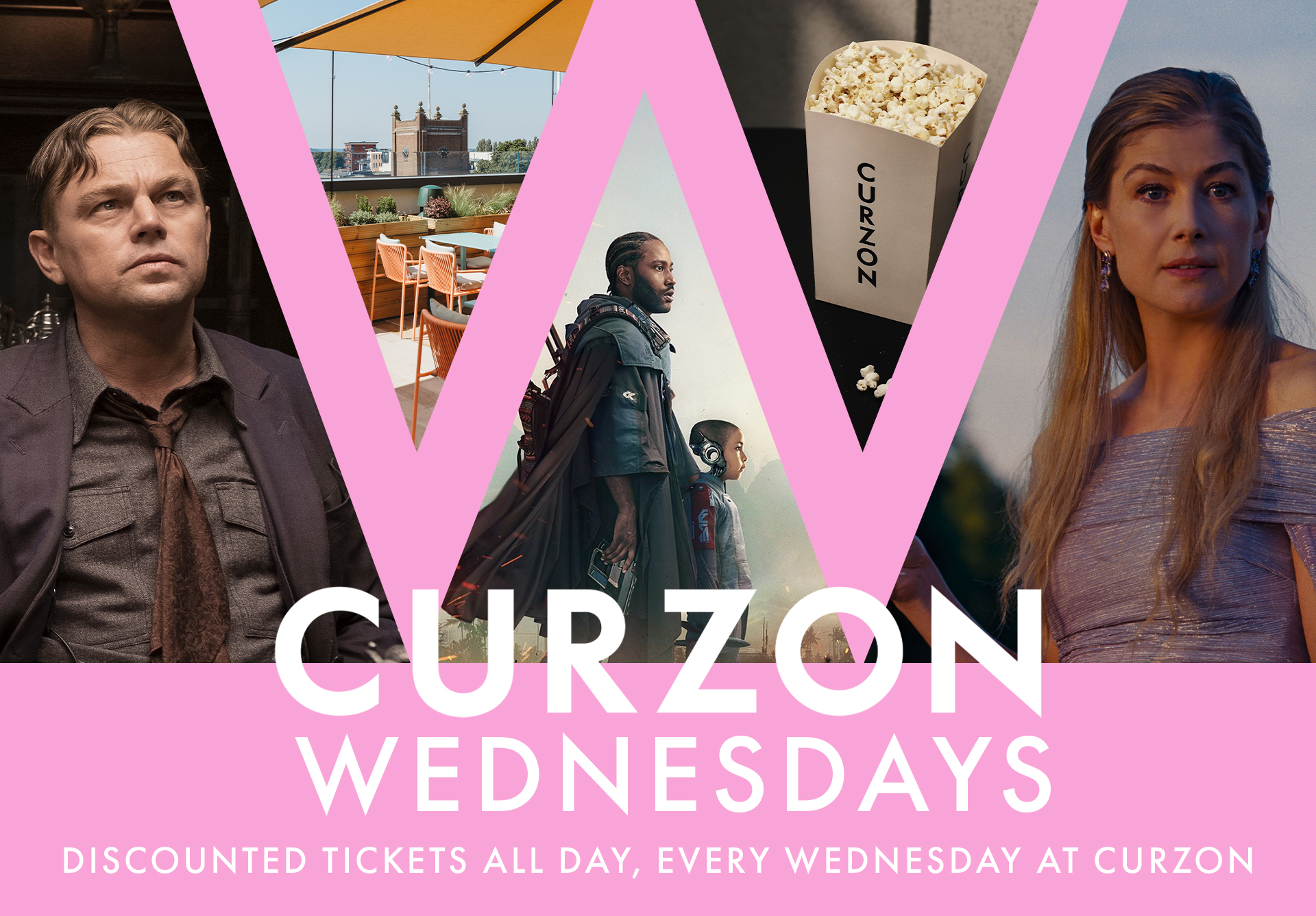 FIND OUT ABOUT OUR LATEST CINEMA TICKETS DEALS & OFFERS
TICKET OFFERS
CURZON WEDNESDAYS
Tickets are cheaper all day Wednesday across Curzon cinemas*:
£11 tickets all-day Wednesday across London venues
£9 tickets all-day Wednesday across our regional venues
£6 tickets all-day Wednesday for our Under 25 Members across all Curzon venues.

*Curzon Sheffield is excluded from the offer.
Events are excluded from this offer.
Find out more about our free Under 25 membership here.
FRESHERS SCREENINGS
For Freshers settling into university life, we've got something to keep you and all of your new friends entertained. Sign up to our free Under 25 membership and see brand-new films in our cinemas for just £3 at our Freshers Screenings. 
Plus, further discounts are available on food and drink, since you can get popcorn and a beer for £7, and pizza and a beer for £12. Please note, this offer is only available for students.
FAMILY PACKAGE
Take a family trip to the movies with our Curzon family package. Enjoy the latest releases with 2 adults and 2 children under 14 for an affordable price. Don't miss out, grab your tickets now and create memories with your loved ones at the cinema!
Offer is valid for 2 adults & 2 children under 14 years old after 5pm and on weekends.
Regional variations apply:
London venues: £48.50
Regional venues: £39
Sheffield: £30
COFFEE & CAKE PREVIEWS
We're excited to reintroduce our weekend morning previews, now with an added bonus of a complimentary hot drink and cake to sweeten your cinema experience. Offer is exclusive to members only (Classic, Cult, Cult+, and Under 25).
At just £10 in London and £8 regionally, you can enjoy new films before anyone else with some delicious food & drink options free of charge. As a Cult+ member, you and a guest can both enjoy the free coffee & cake offer.
Find out more here.
BABY CLUB
Enjoy the latest movies in a baby-friendly screening environment with the lights set to half and the sound turned lower. Ticket includes free coffee & cake.
Suitable for parents or carers with children under 12 months age. The screenings are free of charge for babies up to 12 months old. Where the certificate is U, PG or 12A, older children may also attend although a baby (0-12 months) is still required. Adults without a baby will not be allowed to purchase a ticket to a 'Baby Club' screening.
Find out more here.
SENIOR DISCOUNT
Senior discount tickets are available Monday to Friday before 5pm.
DISCOVER DELICIOUS DEALS ON FOOD & DRINK
FOOD & DRINK OFFERS
COFFEE & CAKE DEAL
Our Coffee & Cake deal is available from Monday to Friday before 5pm — get yourself a hot drink and a piece of cake for £6.50!
HAPPY HOUR
Get 2 cocktails for £16 with our Happy Hour deal! Happy Hour takes place every day from 5pm to 10pm, and all day every day at Soho.