Ella Kemp explains how The National's understanding of the contours of heartbreak – which they have so often showcased in their deeply felt lyrics – is well suited to this classic tale of unrequited love. 

In 2003, The National's frontman Matt Berninger promised a girl he would 'love her to ribbons', and sang of 'her pretty little name' – a similar agenda to that of Cyrano de Bergerac in Joe Wright's romantic new film Cyrano, for which the band wrote the soundtrack. On 'Murder Me Rachael', from The National's debut album Sad Songs for Dirty Lovers, Berninger sings: 'I sew it in my skin/She'll never go away.' It's the kind of tragically romantic writing that announced the band as contemporary masters of heartbreak – desperately, and perhaps sometimes reluctantly, attuned to just how searing every day can feel when you've just fallen in love but can already anticipate disaster.
It's the kind of extreme emotional whiplash tailormade for the movie musical, a genre that can sometimes be impossibly over-the-top while still requiring a degree of subtlety to land as well as its stage counterpart. A number of the catchiest and most popular showtunes (the likes of Benj Pasek and Justin Paul's back catalogue, from Dear Evan Hansen to The Greatest Showman) favour direct, formulaic patterns to get a point across, and struggle to survive away from the physical presence of those performing them.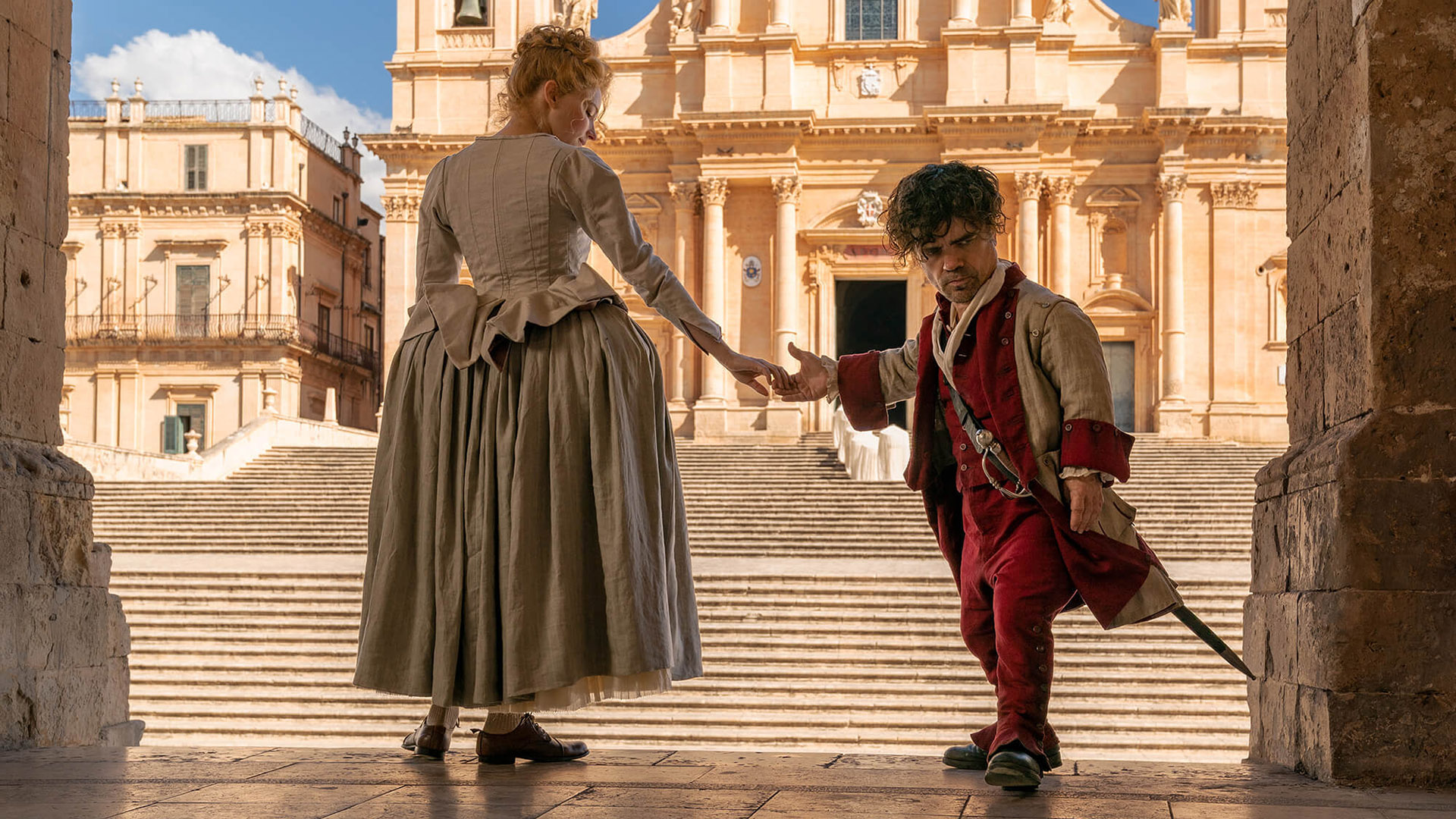 But with Cyrano – Wright's screen take on Erica Schmidt's 2018 stage show, itself based on Edmond Rostand's 1897 play Cyrano de Bergerac – the written word is king. Cyrano (Peter Dinklage) loves Roxane (Haley Bennett), who believes she loves Christian (Kelvin Harrison Jr), a soldier incapable of expressing himself through words, which Roxane adores, so Cyrano writes her love letters on Christian's behalf instead. It's a story about reading between the lines, looking behind the curtain, trusting the questions and yearning in your heart to last longer than the high-octane drama that fades as easily as it erupts.
'Murder Me Rachael' might not be the first track that comes to mind when listing the best songs of The National – partly because they have so many, partly because its production is much rougher and could be considered more abrasive than the band's later work. But it's still a testament to the qualities that make the band so suited to write all of Cyrano's love songs (both in Schmidt's play and Wright's film) – they're filled with devastating, romantic words that only grow stronger with every relisten.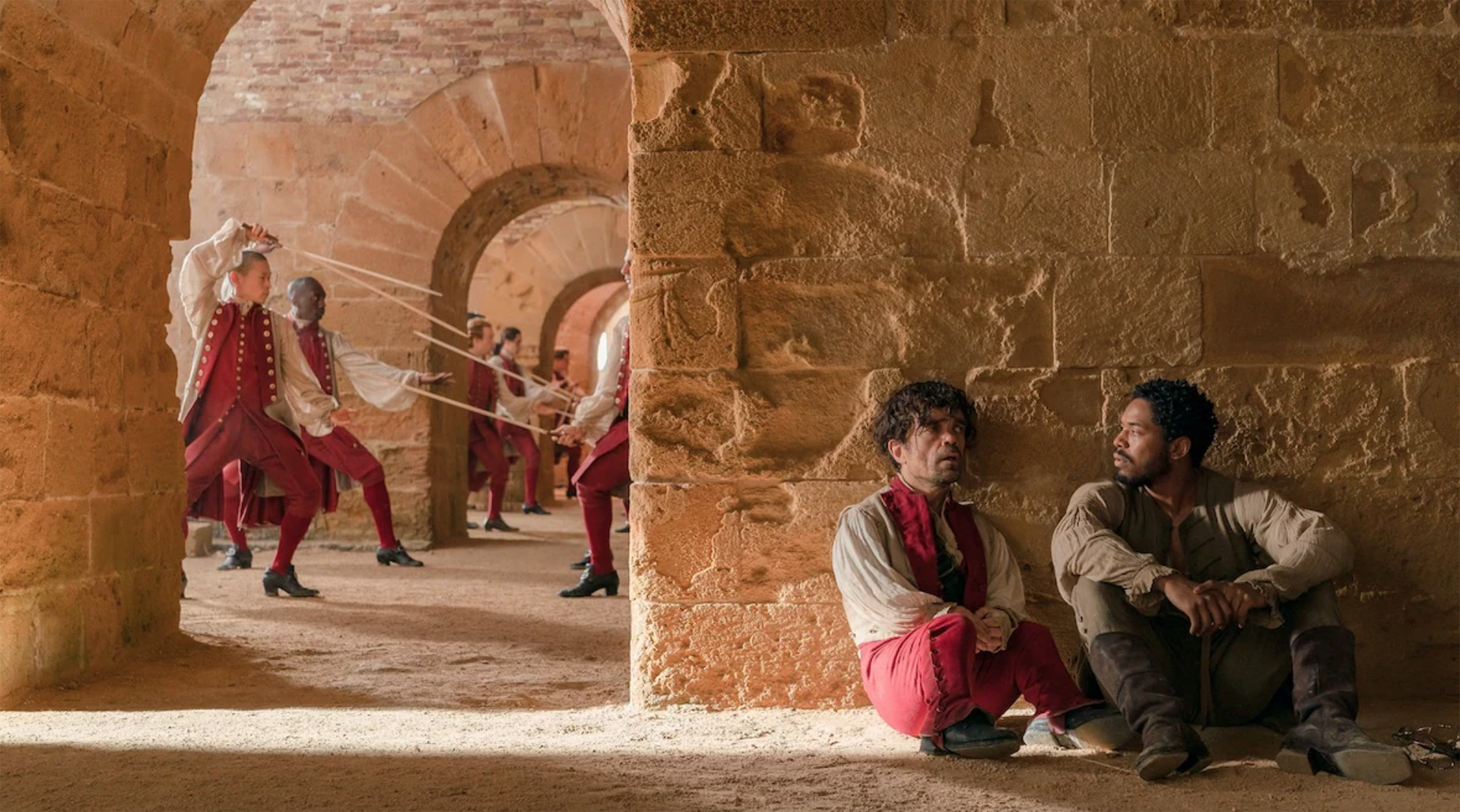 Rachael's 'pretty little name' carries just as much weight as Roxane's. 'Sorrow and glory and blinding euphoria/Everything's there in your name,' Cyrano sings on 'Your Name', a pivotal ballad the lonely romantic sings as he pines for his beloved in secret, while she yearns for another man, oblivious. It bottles the panoramic sensitivity of Berninger, and his songwriting and life partner Carin Besser, who co-wrote the lyrics of the film's music. (Credit must also go to Dinklage, whose warm and gravelly voice has the tang of Berninger's own haunting tone.)
The road leading The National to Cyrano is paved with increasingly evocative and daring love songs, making them perfect candidates to soundtrack this story. 'Slow Show', one of the band's most moving yet spiriting songs from their 2007 album Boxer, foreshadows the playfulness of Cyrano. 'I wanna hurry home to you/Put on a slow dumb show for you, and crack you up,' Berninger sings, evoking the kind of ambition Cyrano has to entertain and impress Roxane by writing letters for her amusement until his dying breath.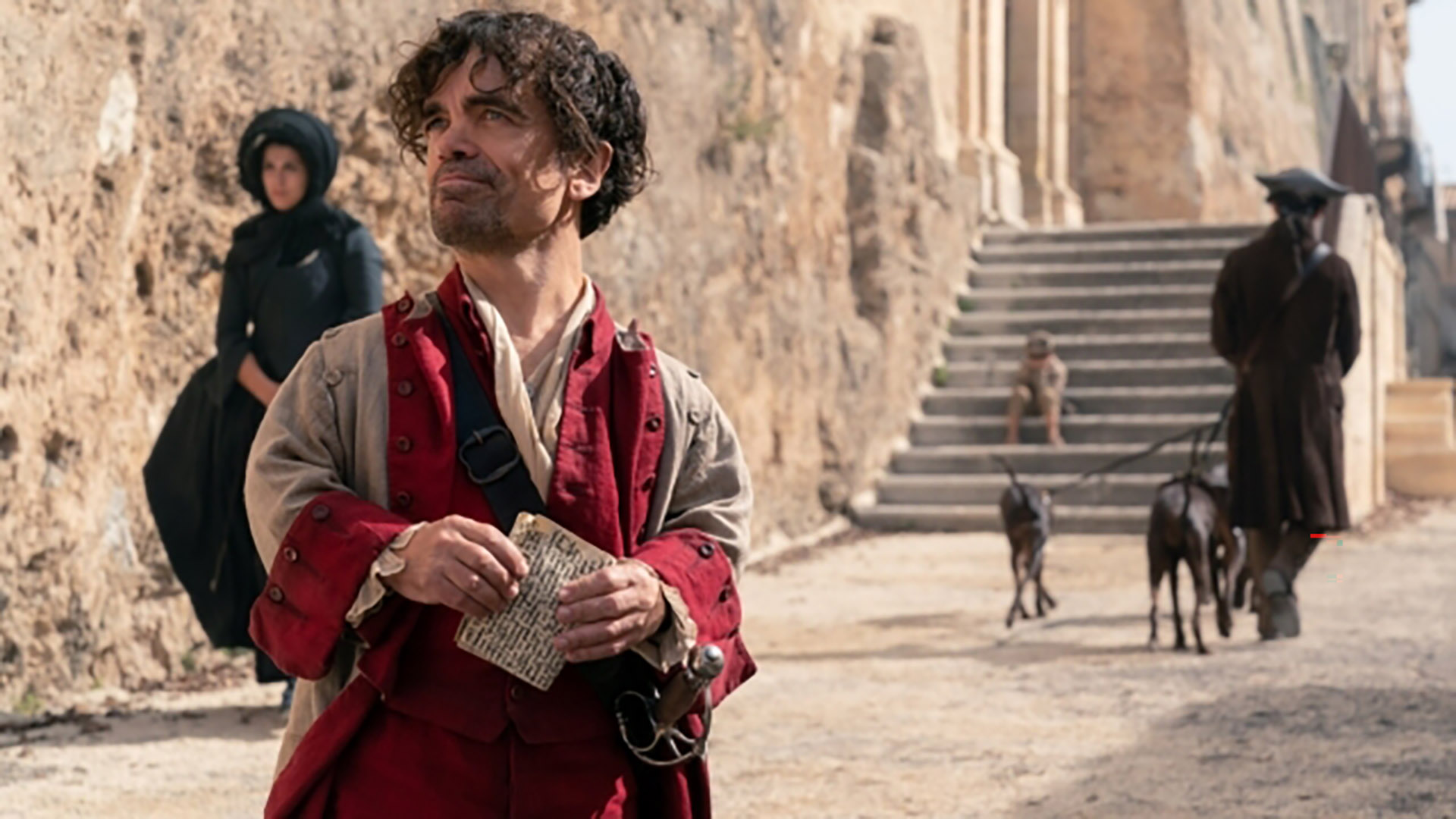 High Violet, the band's frenetic, hypnotic 2010 album produced many tiny masterpieces. The most relevant in this context is 'Terrible Love'. Growling, repetitive guitars echo the violence of Cyrano's later scenes in which Cyrano and Christian are sent off to the trenches, and life suddenly presents so much more danger than hope. Tumbling, quickening drums lay under Berninger's spectral words of 'a terrible love and I'm walking with spiders', and the confession 'it takes an ocean not to break'. In these lyrics, there's the forcefulness of a whole battalion, the stubbornness of a lonely soul.
All good love stories know there is as much calm and melancholy as there is passion and pain. The beautiful simplicity of 'I Need My Girl', from 2013's Trouble Will Find Me, speaks to love's randomness, the powerlessness of being devoted to another person. What do you do when the heart wants one thing and won't listen to anything else? 'I can't get my head around it/I keep feeling smaller and smaller,' Berninger sings, already understanding Cyrano's endless sadness without realising.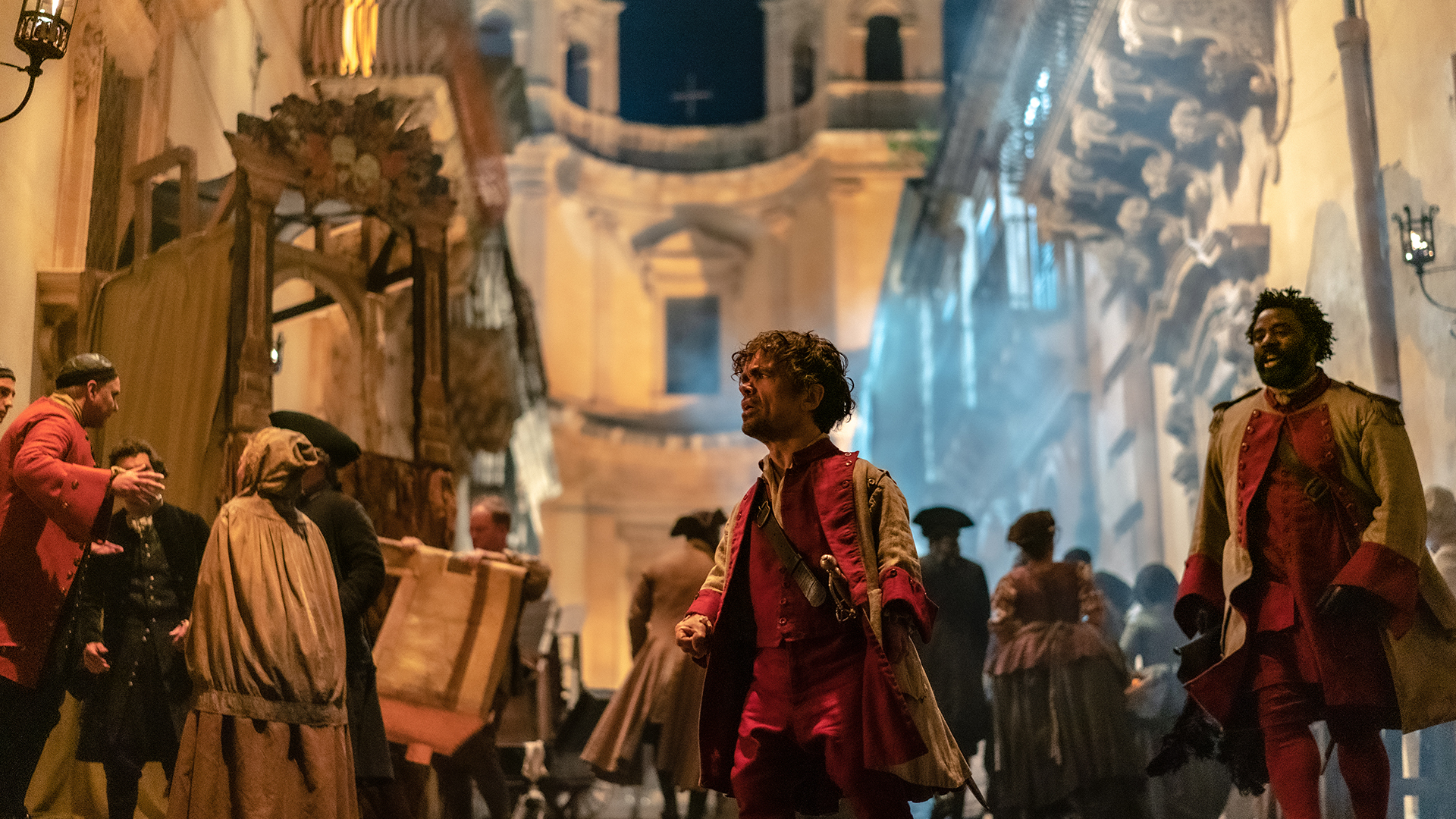 The National's most recent album (Berninger released his debut as a soloist in 2021, while sibling band members Aaron and Bryce Dessner have produced music for Taylor Swift and Ben Howard, as well as the film score for C'mon C'mon) was released in 2019 and welcomed a number of female vocalists. It made for a shattering collection of songs, soft and piercing in turn, with questions Berninger so often spoke into the ether now being twisted and reevaluated with greater force. 'The Pull Of You' feels closest to Cyrano and Roxane's story, with musician Lisa Hannigan's sulphurous timbre cutting through Berninger's spoken word (akin to the dialogue breaks in narrative musical numbers) and bringing great pathos to the song. 'What was it you always said? We're connected by a thread/If we're ever far apart/I'll still feel the pull of you,' they sing together, adamant their love will last beyond what the world throws at them.
It's a thing of rare beauty to have a band like The National, so accomplished and sophisticated as melodists and writers, at the helm of a musical like Cyrano. There is depth and care, wonder in the vulnerability of these words and faith in how much feeling can come from them. Over the film's closing credits, Berninger sings 'Somebody Desperate' and toys with us: 'That wasn't me/I don't know who that was/That was somebody desperate/Somebody in love.' The strength of both Cyrano de Bergerac and The National comes from accepting the existence of that excruciating, overwhelming part of yourself as something actually normal, almost mundane. Waiting there, for its moment in the spotlight. 
WATCH CYRANO IN CINEMAS NOW