Cinema Experiences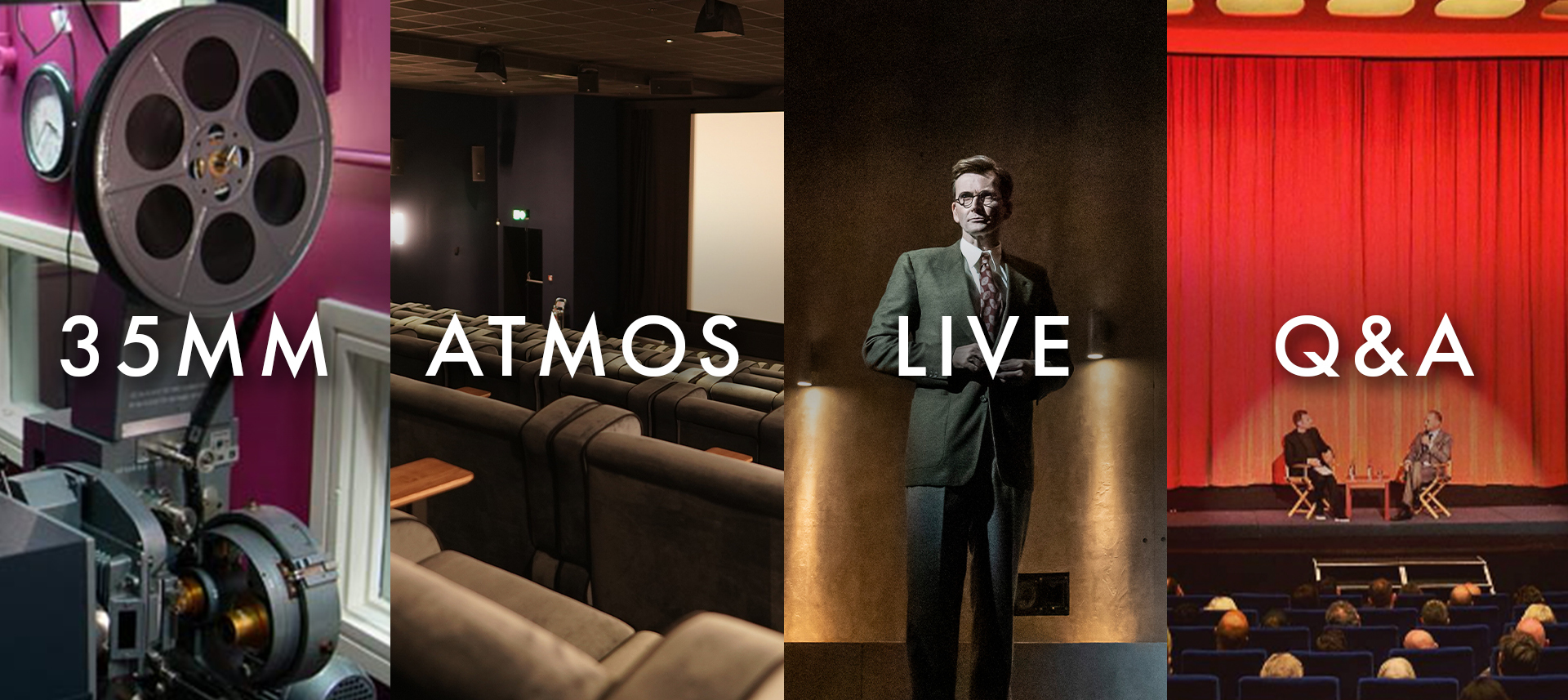 Whether attending talent Q&As or seeing films on film, we've got you covered with our extensive cinema-experience options.
Find Shows Near You
Live Performances
Missed your chance to see a much anticipated stage production? Fear not because our live-events strand gives you the best seats in the house to enjoy the latest plays, opera and ballet.
Q&As
Hear from the filmmakers behind the latest releases at our post-screening Q&As, where actors, directors, writers and more delve into how they made the film you just watched.
35mm Screenings
There's nothing quite like watching a film on 35mm film, with its added texture, grain and depth.
Dolby Atmos
For a transformative cinematic experience, look no further than Dolby Atmos, which broadcasts sound with incredible clarity.