Rooftop Cocktail Bar at Curzon Kingston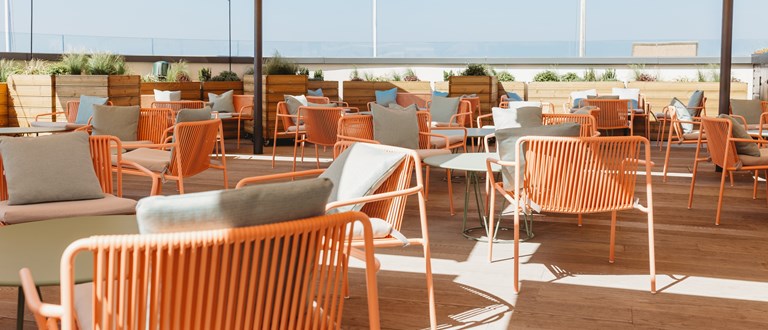 Visit our rooftop bar in Kingston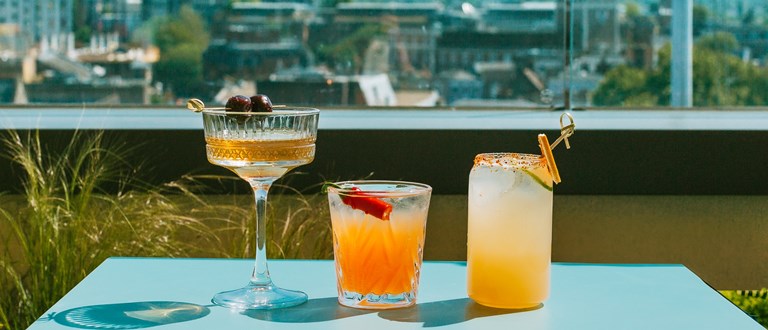 Enjoy the view with a drink in hand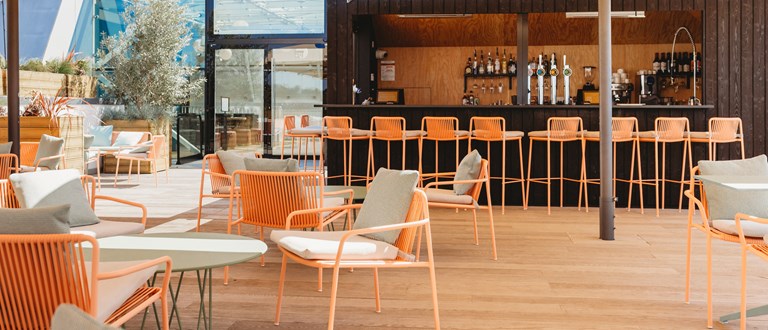 Sophisticated bar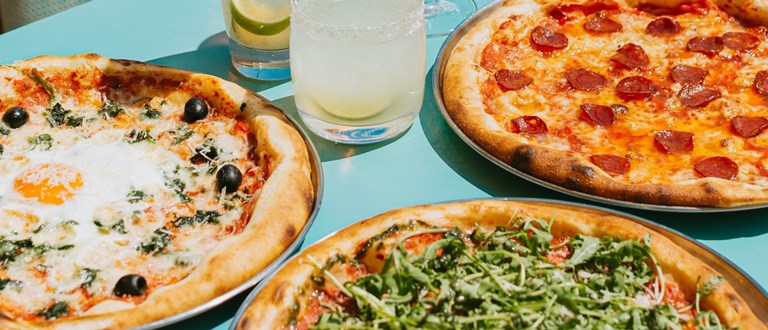 More than just cocktails
Our sophisticated new bar Rooftop at Curzon is now open. The venue boasts a breathtaking view of Kingston-on-Thames that can be enjoyed with a cocktail in hand from our curated menu. To visit us, come to Curzon at the Bentall Centre and make your way up to the rooftop via the stairs or lift. There's no need to book, you can enjoy the space whenever you like and for as long as you want - just be sure to try one of cocktails whilst you're up there.
Frequently Asked Questions
What are the opening times?
Rooftop at Curzon Kingston is open every day from 12:00pm to 11:30pm.
Please note the bar will be closed during private events. Check the Rooftop at Curzon Instagram stories for the latest updates on opening times.
Monday: 12–11:30 pm
Tuesday: 12–11:30 pm
Wednesday: 12–11:30 pm
Thursday: 12–11:30 pm
Friday: 12–11:30 pm
Saturday: 12–11:30 pm
Sunday: 12–11:30 pm
How to get there?
Our Rooftop bar is located on the 4th floor of The Bentall Centre.
You can take the lift to the Rooftop bar from Pizza Kitchen, which is located on the 2nd floor of The Bentall Centre.
Alternatively, you can go up the stairs from Pizza Kitchen to Curzon cinema, then take another flight of stairs to the Rooftop bar.
Do I need to book?
Currently, we don't take bookings. Please feel free to visit the venue whenever you'd like.
Are there any special offers if I'm a member?
Can I get food at the Rooftop bar?
Yes, we serve food at the Rooftop bar. See Rooftop menu to browse our food and drink selection.
Will there be a Happy Hour?
Yes, our Rooftop bar offers a Happy Hour! Enjoy 2 cocktails for £16 from 5pm to 10pm every day.