This week's Curzon Home Cinema collection is inspired by the release of Truman & Tennessee: An Intimate Conversation and includes an array of films showcasing many forms of on-screen partnerships, from the romantic and compassionate to the competitive and comic.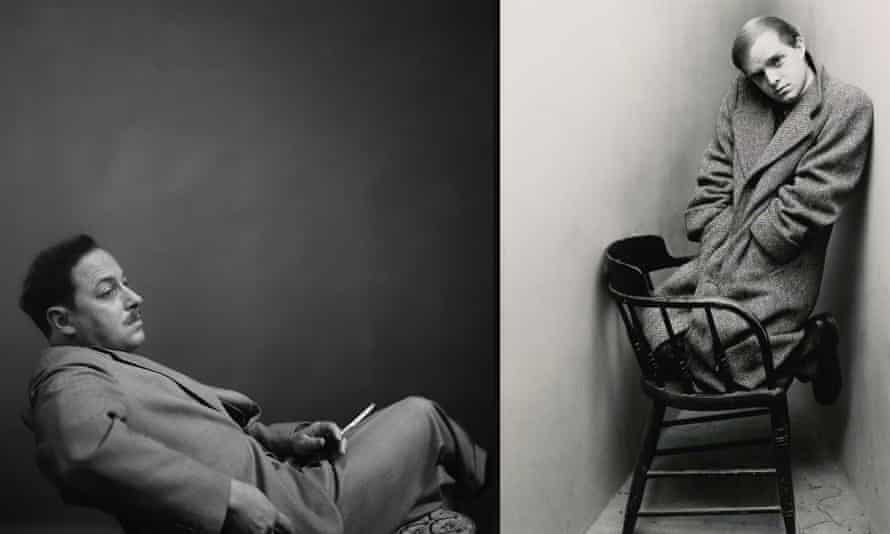 Tennessee Williams and Truman Capote were two of the most powerful voices in American letters during the mid-20th century. Williams was a dramatist par excellence, the author of A Streetcar Named Desire, Cat on a Hot Tin Roof and Sweet Bird of Youth. Capote was one of New York's preeminent socialites (watch last year's riveting The Capote Tapes for evidence of this), but as a writer was just as deft at spinning a fictional comic marvel like Breakfast at Tiffany's as he was plunging headfirst into the world of real-life crime with the dark and thrilling In Cold Blood. Understandably, with such immense talents, their decades-long friendship was tinged with more than a little envy.
Using the writers' own words (voiced by The Big Bang Theory's Jim Parsons and Star Trek's Zachary Quinto) Truman & Tennessee: An Intimate Conversation offers a compelling portrait of this mutually admiring, occasionally affectionate and frequently terse relationship. It's the latest in a long line of films that explore partnerships that buck social conventions or question our place in the world. And this week's curated collection on Curzon Home Cinema shines a light on the best of them.
Forbidden Love 
Love is a many-splendoured thing, as the exquisite Merchant Ivory drama Maurice (1987) and Todd Haynes equally ravishing Carol (2015) reveal. But these films also highlight that it can take many forms. Based on E.M. Forster's posthumously published novel, Maurice tells the story of a man coming to terms with his homosexuality at a time—the early decades of the 20th century—when to be identified as such would likely involve prosecution and imprisonment. The film adaptation has become iconic in the history of gay cinema and sensitively articulates one man's fears and desires in a socially conservative society.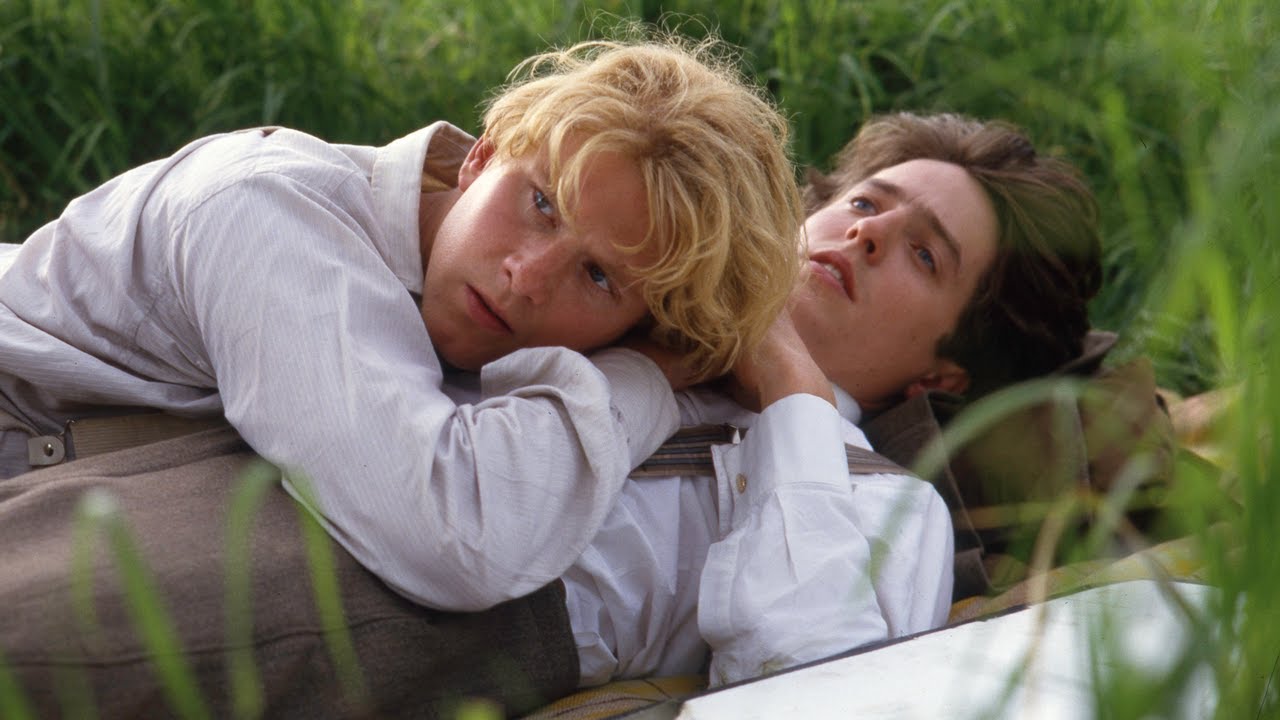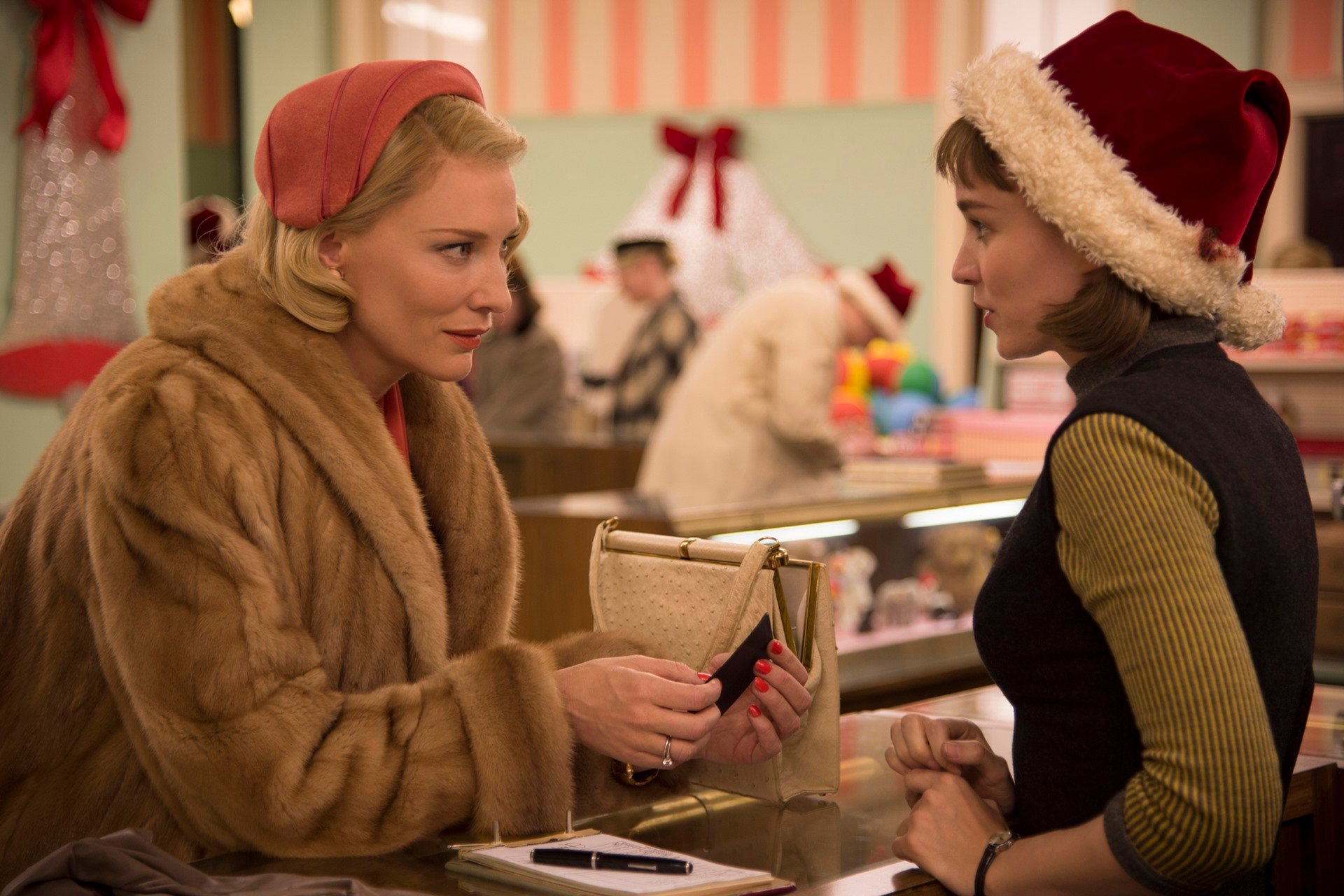 Patricia Highsmith wrote the acclaimed Ripley novels and Strangers on a Train. The Price of Salt—beautifully adapted as Carol by Phyllis Nagy—is another controversial tale for its time. It was published in 1952, around the same time that the story of two women who fall in love is set. Like Forster's tale, it embraces taboos that have long since been embraced by society at large. Cate Blanchett and Rooney Mara are perfect as the unhappily married woman and young photographer who fall in love. And the film is stunningly shot. (The early colour photographer Saul Leiter looms large over director Hayne's visuals.) But it's in the tension between the heartfelt desire of characters and the price that such love will cost them that both Carol and Maurice find their passion.
We Need Some Space
Just because two people are in love is no guarantee that they're compatible. There are two love affairs in Colette (2018). The first is between the eponymous writer and the husband she marries at a young age. He's both a shining example of toxic masculinity and a gaslighter. And although Colette—brilliantly played by Keira Knightley—retains affection for him long after their separation, there's no doubt that she's better without him. Then there's Colette's healthier relationship with the alluring, androgynous aristocrat Mathilde de Morny, also known as 'Missy', 'Monsieur le Marquis' and even 'Uncle Max'. (An equally inspired Denise Gough.) But even though Colette and Mathilde make for a perfect partnership, their desire to maintain their own identity forges a partnership defined by individuality.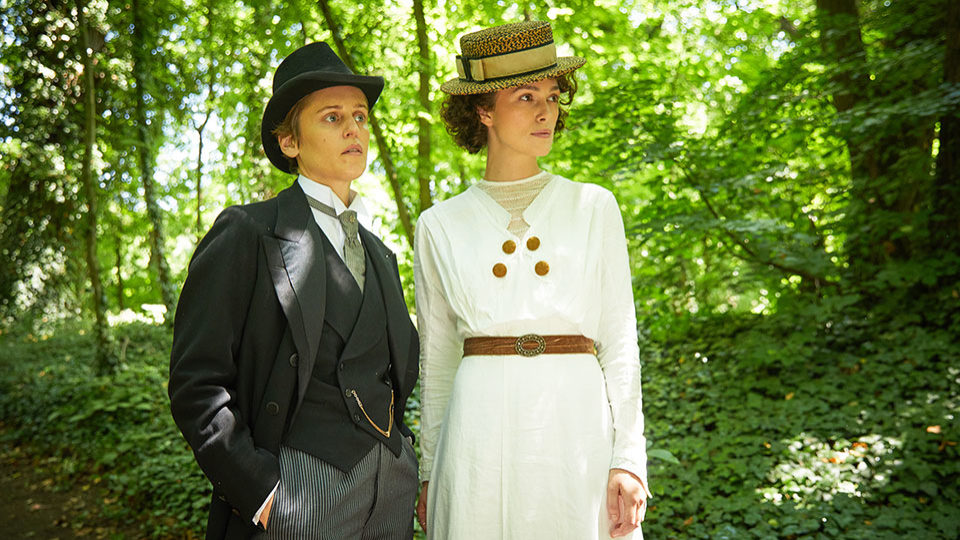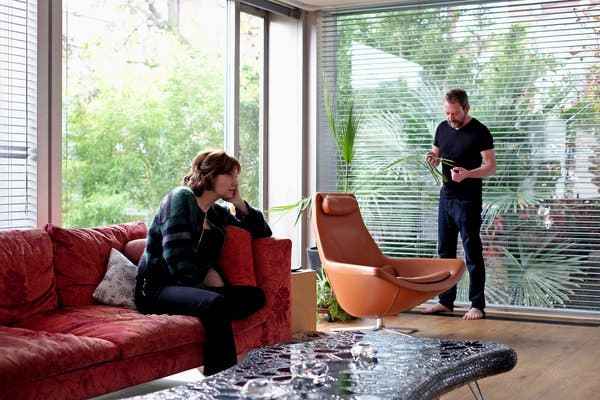 A similar negotiation of personal space unfurls in Joanna Hogg's chamber wonder Exhibition (2014). Two artists—played by musician, director and writer Viv Albertine, and artist Liam Gillick—live in an ultra-Modernist house, where they also work. Their living and work-spaces interchange and the silence of their daily lives is punctuated by the smallest of sounds as they move around. The film is a unique and often funny portrait of co-habitation in the modern world, how we deal with those we love and live with, not just when we get on with them, but when we loathe the very sight of them.
When Worlds Collide
Beyond the realm of personal relationships, cinema is populated by partnerships of every kind. There's the metaphysical, as seen in the great Polish filmmaker Krzysztof Kieslowski's understated, ghostly The Double Life of Veronique (1991), in which Irène Jacob plays identical French and Polish women who possess the same gifts and frailties but whose lives follow different paths. In multiple Cannes prize-winning filmmakers Luc and Jean-Pierre Dardenne's The Kid with a Bike (2011) a boy (Thomas Doret) finds out that a true parent may not be your real one. Rejected by his father, he finds solace in the understanding care of a local hairdresser (Cécile de France).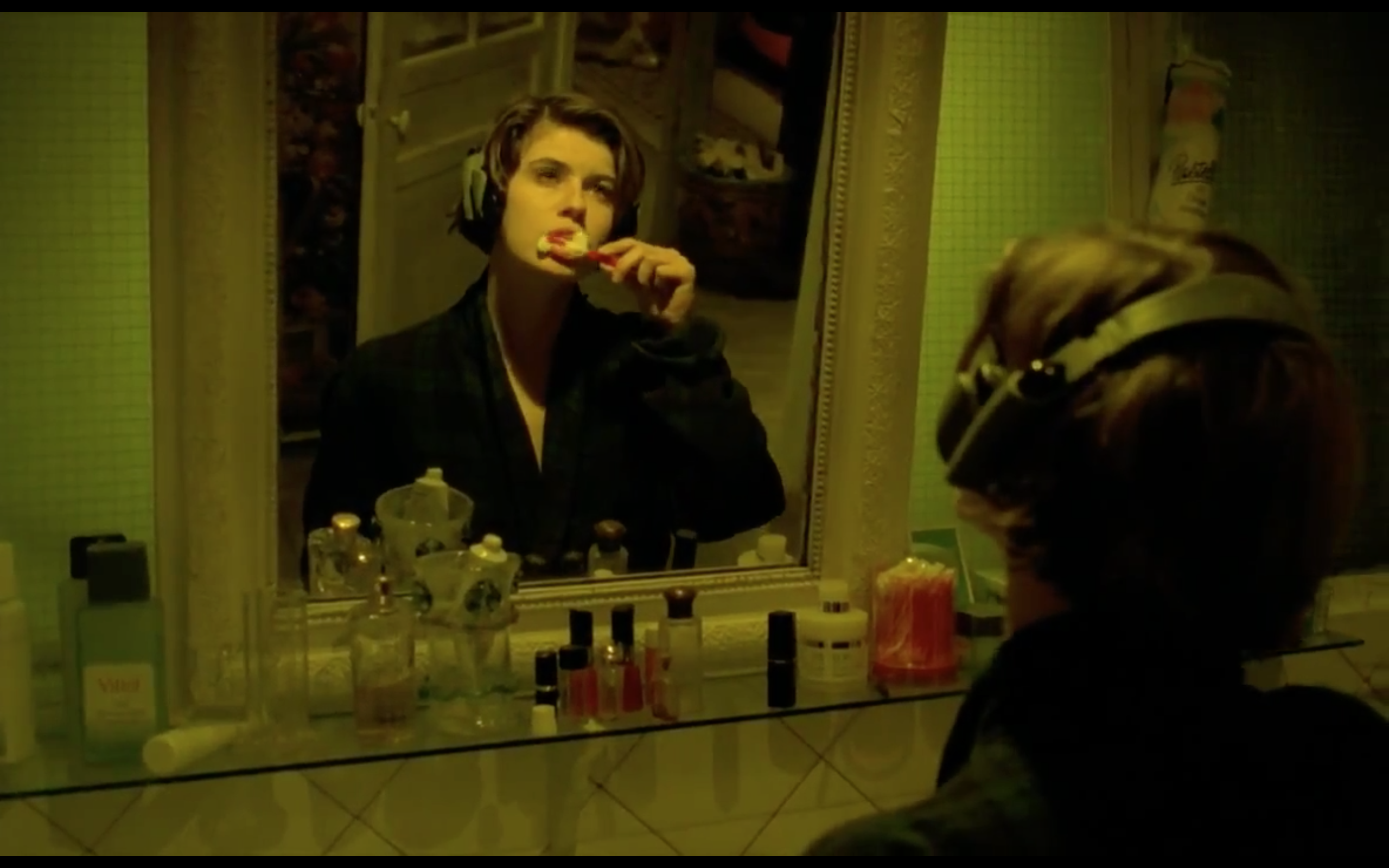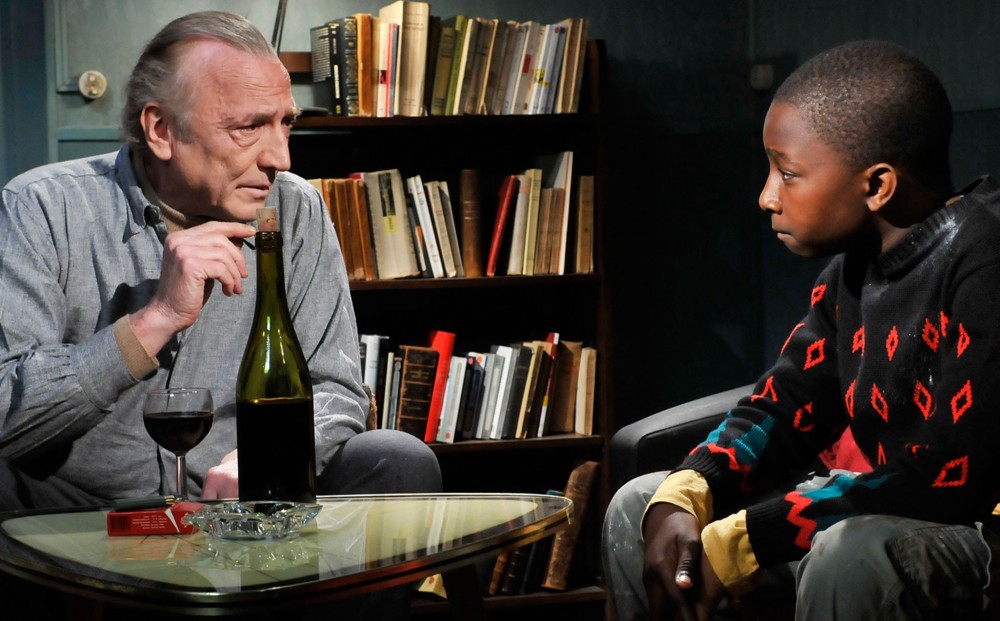 And in Aki Kaurimäki's glorious Le Havre (2011), a shoe shiner in the French port city takes a young African immigrant under his wing and from it a true friendship develops. But like all of the Finnish director's work (Kaurismäki returned to the theme of immigration with his 2017 drama The Other Side of Hope), deadpan humour offsets any sentimentality. Yet the threat of racism and petty prejudices is never far away.
On the Road
The road movie is perhaps the perfect platform to explore friendship, from Two-Lane Blacktop (1971) and Thelma and Louise (1991) through to American Honey (2016) and Queen & Slim (2018). Hunt for the Wilderpeople (2016) unfolds in the wilds of New Zealand and centres on the intergenerational relationship between Sam Neill's grizzled old-timer and Julian Dennison's foster child. Believing the old man kidnapped the boy, a national hunt is organised by the boy's probation officer, but the truth couldn't be more different. Now a major Marvel director, after the success of his Thor: Ragnarok (2017), and an Oscar winner with Jojo Rabbit (2019), Taikaki Waititi's best film arguably remains this hilarious comedy, one of the funniest films of the last decade.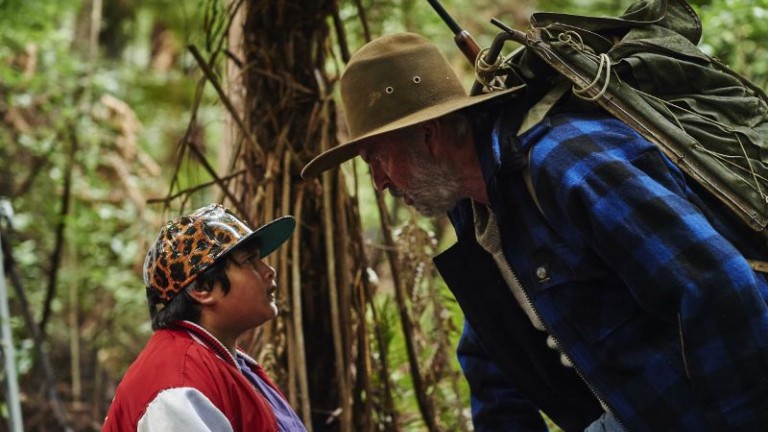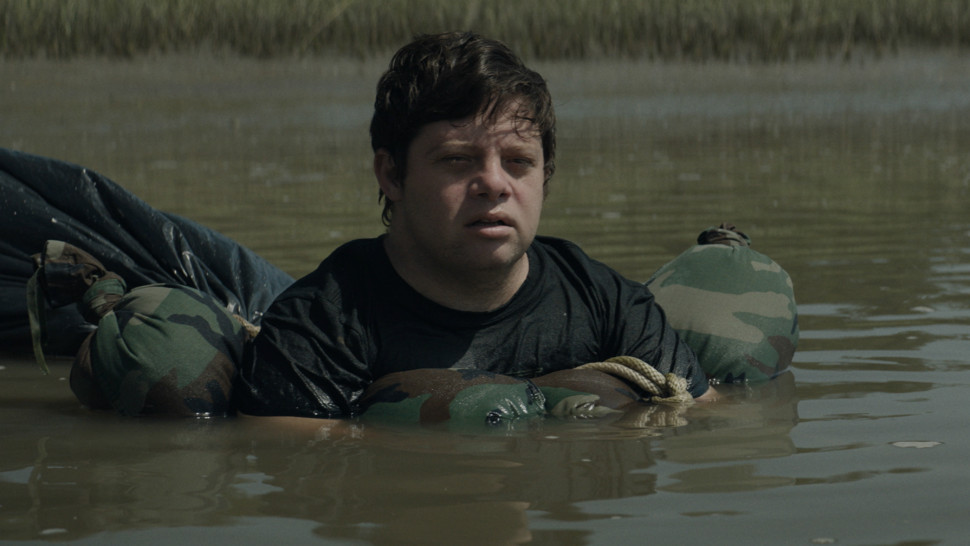 A sweeter note is delivered by The Peanut Butter Falcon (2019), which finds Zack Gottsagen's assisted living facility runaway joining up with a tearaway down the Eastern coast of Deep South, USA. They're pursued by Dakota Johnson's care worker and a pair of roughnecks out for revenge. A modern take on the Huck Finn story and a rare film that places a character with disability front and centre, The Peanut Butter Falcon works so well because of the spark between its two leads. Gottsagen's natural charm shines through, while LeBeouf retains the gruffness that has defined many of his roles but softens the edges. And like any great road movie, the best moments take place when nothing is really happening. A surprise sleeper hit, it's one of the most enjoyable US indies of the 2010s.
A Combative Relationship
All's not always fair in love and war. Take the combative combo of Borg and McEnroe, and Coogan and Brydon. The former, two of the greatest stars of the tennis world in the 1970s and 80s, couldn't be more different. One is cool, calculated and effortlessly charming. The other is a brash, outspoken firebrand whose uncontrollable temper made them the villain of the tennis court. Yet both were superlative players and formidable foes, albeit a combative relationship dominated by mutual respect. Janus Metz's Borg vs. McEnroe (2017) focuses on the 1980 Wimbledon tournament, which has gone down in history as one of the greatest fought finals. Metz explores both players' early life and how events tapped into their psyche as adult players. On one level it's all a bit psychology 101, but as drama, it makes for a nail-biting lead-up to the match. And it doesn't matter whether you know the outcome, Metz wrings the action for every drop of suspense. (A perfect companion—and a fascinating look into the gender wars waged in the US in the 1970s can be found in the 2017 Billie Jean King-Bobby Riggs drama Battle of the Sexes.)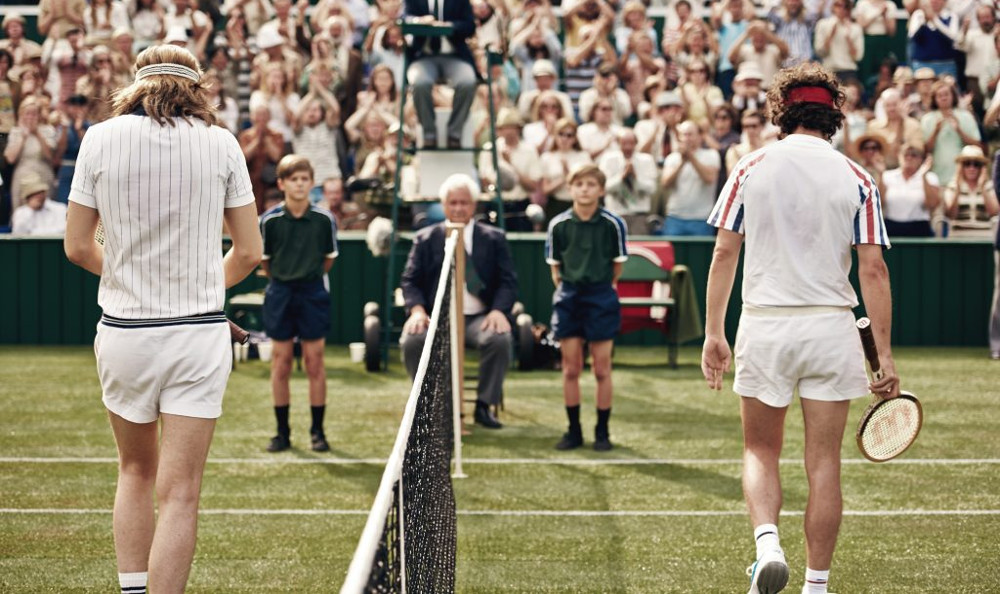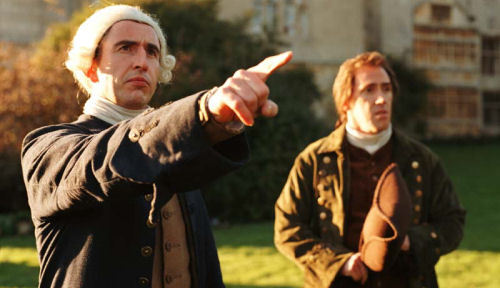 Far more dangerous than McEnroe's temper is the biting wit of Coogan and Brydon. Now a fixture on TV thanks to the series The Trip, the two first appeared in the same film in 24 Hour Party People (2004) but never had the chance to interact to any degree. The comic spark between them—always anarchic and just occasionally bitter—was first evident in Tristram Shandy: A Cock and Bull Story (2005) which, like The Trip and 24 Hour Party People was directed by Michael Winterbottom. Ostensibly an adaptation of Laurence Sterne's 18th-century satire The Life and Opinions of Tristram Shandy, Gentleman, Winterbottom's comedy is a film-within-a-film. But most of all it's a showcase for Coogan and Brydon's comic jousting, attempting to outdo each other with impressions, put-downs and comic barbs. The resulting film is ruled by chaos and touched by genius.
The Odd Couple
There are odd couples. And then there's Timothy Treadwell and the North American brown bear. That relationship is fully explored in Werner Herzog's Grizzly Man (2005). Treadwell pretty much gave up on life amongst his own species, preferring an existence amongst the bears of Alaska. It was a place he felt most at home. Fate felt otherwise, and in 2003 he and his girlfriend were mauled to death by one. Herzog is less trusting in the benevolence of nature, and it's the conflict of his view to his subject's, along with Treadwell's extraordinary 13-year existence with these creatures, that makes the film so compelling.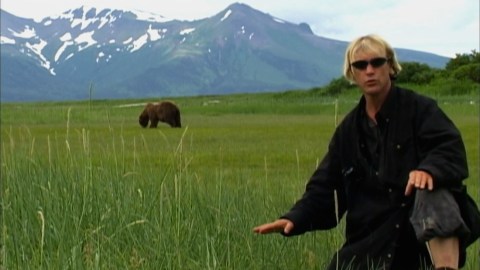 Head to Curzon Home Cinema to explore the collection.