CURZON PARTNERS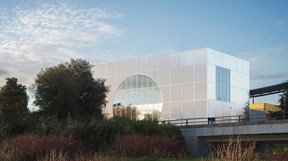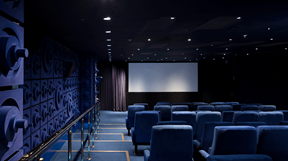 London
CURZON SEA CONTAINERS
With a design reminiscent of a 1920s transatlantic cruise liner, award-winning food and drink outlets and an electric energy, Sea Containers London is the remarkable South Bank hotel.
London
ONE ALDWYCH
A place for people who don't do generic. Join us for a unique cultural-meets-culinary experience with Film & Fizz in partnership with Curzon.
Milton Keynes
MK GALLERY
Inspired by the history of Milton Keynes, the new building, designed by renowned architects 6a in collaboration with artists Gareth Jones and Nils Norman, is an iconic feature of the city skyline.
Colchester
FIRSTSITE
The perfect blend of contemporary visual art, exhibitions, films and events from a truly unique venue in Colchester. Situated opposite Curzon Colchester both venues share a varied film and events programme.
London
GOLDSMITH
Goldsmiths is internationally known for creativity and innovation - a reputation backed up by the highest academic standards, and over a century's membership of the University of London.
CANTERBURY
GULBENKIAN
Gulbenkian is the University of Kent's Arts Centre offering innovative, engaging and high quality arts activity for the public, staff and students.
Newlyn
NEWLYN FILMHOUSE
The Newlyn Filmhouse has two screens, a great range of film, a stylish bar serving fine food and a genuinely relaxed atmosphere. One of the loveliest regenerations in Cornwall.
BRAND PARTNERSHIPS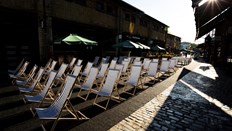 CURZON X CAMDEN MARKET
September 2020 saw the launch of a unique outdoor experience in the Market's North Yard. With an eclectic line up of films including new restorations from Academy-Award winning director Bong Joon Ho as well as previews, this was a perfectly timed, spacing aware summer end.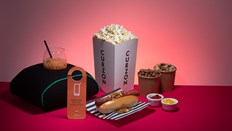 CURZON X UBEREATS
Curzon has always advocated for the cinema experience at home via its Home Cinema platform so was delighted to partner with Uber Eats during the height of lockdown in 2020 to deliver a suitably cinema-themed snack range to watch with the latest curated movie from Curzon's selection.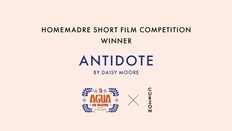 CURZON X AGUA DE MADRE
Curzon and Agua de Madre launched a competition during Summer 2020 to find new emerging female filmmaking voices. The competition launched on Instagram and the winning film was featured on the channel for the duration of August. The competition was launched to highlight the lack of female directors in mainstream cinema as well as to do something positive about the fact that, due to the pandemic, it was estimated 96% of freelance women in film had lost their main source of income.