OUR AWARDS
Curzon Film (formally Curzon Artificial Eye) is widely recognised as one of the world's most prestigious independent film distributors with a roster of international awards and box office success for specialised film.
Named as Winner of the Independent Distributor of the Year in 2014 at the Screen Awards, Curzon won the Oscar for Best Foreign Language Film for seven consecutive years; a BAFTA for Best Film not in the English Language for six years and has released more winners of the Cannes Palme d'Or than any other UK distributor eight times between 2007 and 2022.
In 2015 Curzon had the most successful box-office year to date with releases including Still Alice grossing more than £2.6 million and Andrew Haigh's 45 years which was the first day-and-date release to cross the £1 million mark at the UK box office.
In 2020 Curzon broke another record by releasing quadruple Oscar winner Parasite, which went on to become the UK's highest-grossing foreign-language film of all time - £12m at the UK box office.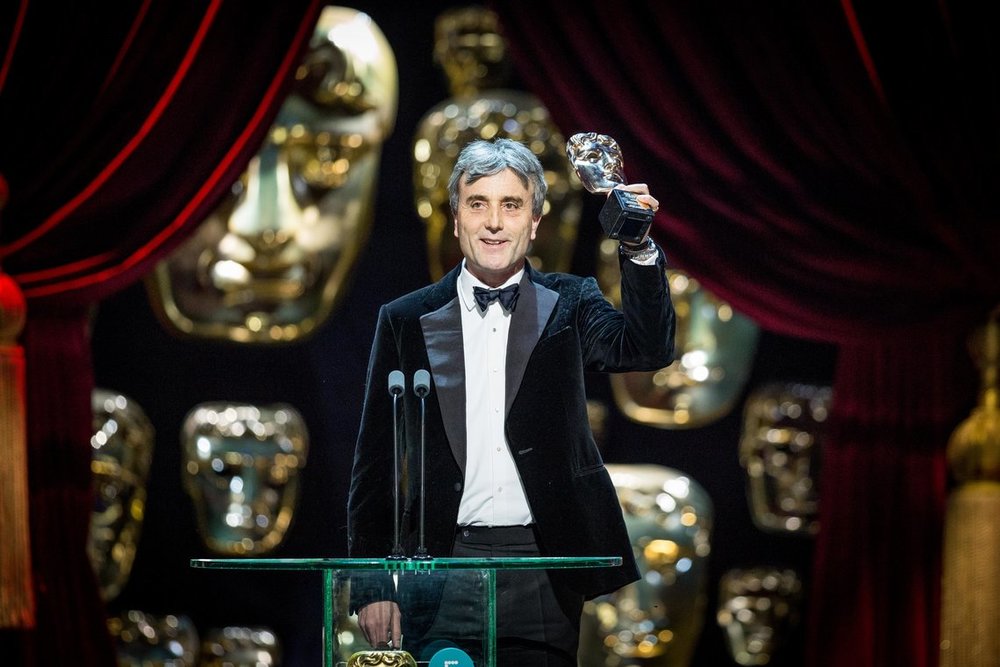 ACADEMY OF MOTION PICTURE ARTS AND SCIENCE
2020 - Best Picture for Parasite
2020 - Best Director for Bong Joon Ho - Parasite
2020 - Best Foreign Language Film for Parasite
2020 - Best Original Screenplay for Parasite
2018 - Best Foreign Language Film for A Fantastic Woman
2017 - Best Foreign Language Film for The Salesman
2016 - Best Foreign Language Film for Son of Saul
2015 - Best Actress for Julianne Moore in Still Alice
2015 - Best Documentary Feature for Citizen Four
2015 - Best Foreign Language Film for Ida
2014 - Best Foreign Language Film for The Great Beauty
2013 - Best Foreign Language Film for Amour
2012 - Best Foreign Language Film for A Separation
BAFTA
2020 - Best Foreign Language Film for Parasite
2020 - Best Original Screenplay for Parasite
2018 - Best Film Not in the English Language for The Handmaiden
2018 - Outstanding Debut by a British Writer, Director or Producer for Rungano Nyoni and Emily Morgan - I Am Not a Witch
2017 - Outstanding British Contribution to Cinema - Curzon
2017 - Best Film Not in the English Language for Son of Saul
2016 - Best Film Not in the English Language for Wild Tales
2015 - Best Actress for Julianne Moore in Still Alice
2015 - Best Film Not in the English Language for Ida
2014 - Best Film Not in the English Language for The Great Beauty
2013 - Best Actress for Emmanuelle Riva in Amour
2013 - Best Film Not in the English Language for Amour
2010 - Best British Film for Fish Tank
FESTIVAL DE CANNES
2022 - Palme d'Or winner - Triangle of Sadness
2019 - Palme d'Or winner - Parasite
2019 - Best screenplay - Portrait of a Lady on Fire
2019 - Queer Palm - Portrait of a Lady on Fire
2017 - Palme d'Or winner - The Square
2017 - Grand Prix - 120 BPM
2014 - Jury prize - Force Majeure
2014 - Special Prize - Salt of the Earth
2013 - Palme d'Or winner - Blue is the Warmest Colour
2012 - Palme d'Or winner - Amour
2009 - Palme d'Or winner - The White Ribbon
2008 - Palme d'Or winner - The Class
2007 - Palme d'Or winner - 4 Months, 3 Weeks and 2 Days
BFI LONDON FILM FESTIVAL
2014 - Best Film for Leviathan
2013 - Best Film for Ida
2011 - Best Film for We Need to Talk About Kevin
BIFA
2019 - Best International Independent Film - Parasite
2019 - Best Debut Director (The Douglas Hickox Award) for Harry Wootliff - Only You
2019 - Best Actor for Josh O'Connor - Only You
2017 - Best Director for Rungano Nyoni - I Am Not a Witch
2017 - Breakthrough Producer for Emily Morgan - I Am Not a Witch
2016 - Best Documentary - Notes on Blindness
2014 - Best Screenplay for Frank
2014 - Best Technical Achievement for Frank
2013 - Best Actress for Lindsay Duncan in Le Weekend
2013 - Best Technical Achievement for The Selfish Giant
2013 - Best Foreign Language Film for Blue is the Warmest Colour
2012 - Best Actor for Toby Jones in Berberian Sound Studio
2012 - Best Director for Peter Strickland - Berberian Sound Studio
2012 - Best Achievement in Production for Berbarian Sound Studio
2012 - Best Technical Achievement for Berberian Sound Studio
2011 - Best Director for Lynne Ramsay - We Need to Talk About Kevin
2011 - Best Foreign Language Film for A Separation
THE CRITICS CIRCLE
2014 - Foreign Language Film of the Year for Leviathan
2014 - Documentary of the Year for Citizen Four
2014 - Actress of the Year for Julianne Moore in Still Alice
2013 - British Film of the Year for The Selfish Giant
2013 - Foreign Language Film of the Year for Blue is the Warmest Colour
2012 - Film of the Year for Amour
2012 - British Film of the Year for Berberian Sound Studio
2011 - British Film of the Year for We Need to Talk About Kevin
2011 - Foreign Language Film of the Year for A Separation
SCREEN INTERNATIONAL
2019 - Marketing Team of the Year (Curzon theatrical marketing team)
2019 - Poster of the Year for The Souvenir
2014 - Curzon Artificial Eye announced Best Independent Film Distributor
TIME OUT AWARDS
2014 - Best New Cinema for Curzon Victoria