The documentarian discusses the cathartic journey of making her first narrative film, a poignant courtroom drama that sensitively deals with a real-life case.

'The goal of both fiction and documentary is to reach a philosophical, universal truth.' Lauded documentarian Alice Diop is speaking about Saint Omer, her first narrative feature and a thematic continuation of the director's artistic drive to reflect on the world – and people – around her. Based on the real-life 2016 case, the film revolves around two women: Laurence Coly (Guslagie Malanda), a fictionalised version of Fabienne Kabou, a French-Senegalese woman who left her 15-month-old daughter to drown on a cold Berck-sur-Mer beach; and Rama (Kayije Kagame), a professor attending the highly publicised trial as research for her upcoming book on the myth of Medea. The Greek tragedy is a heavily symbolic framing device for Diop's nuanced tale of infanticide, since it is about a woman who murders her two sons to wreak revenge on Jason, the man who spurned her.
'As soon as I read the myth,' says Diop, 'I started thinking about the parallels between it and this story. Medea, like Coly, is a foreigner, and I saw her narrative from Medea's perspective. When I went to court, the story became much more complex.' Challenging personal biases and confronting strict social constructs is at the heart of Diop's work, which includes We (2021), On Call (2016) and La mort de Danton (2011). Her films deal with marginalisation, assimilation, the politics of modern France and the artistic status quo through the eyes of a filmmaker much more interested in questions than answers. 'Saint Omer grapples with the same political themes as all of my previous work. What my films have in common is a need to examine society from my perspective, considering my place, history and lived experience as a Black woman.'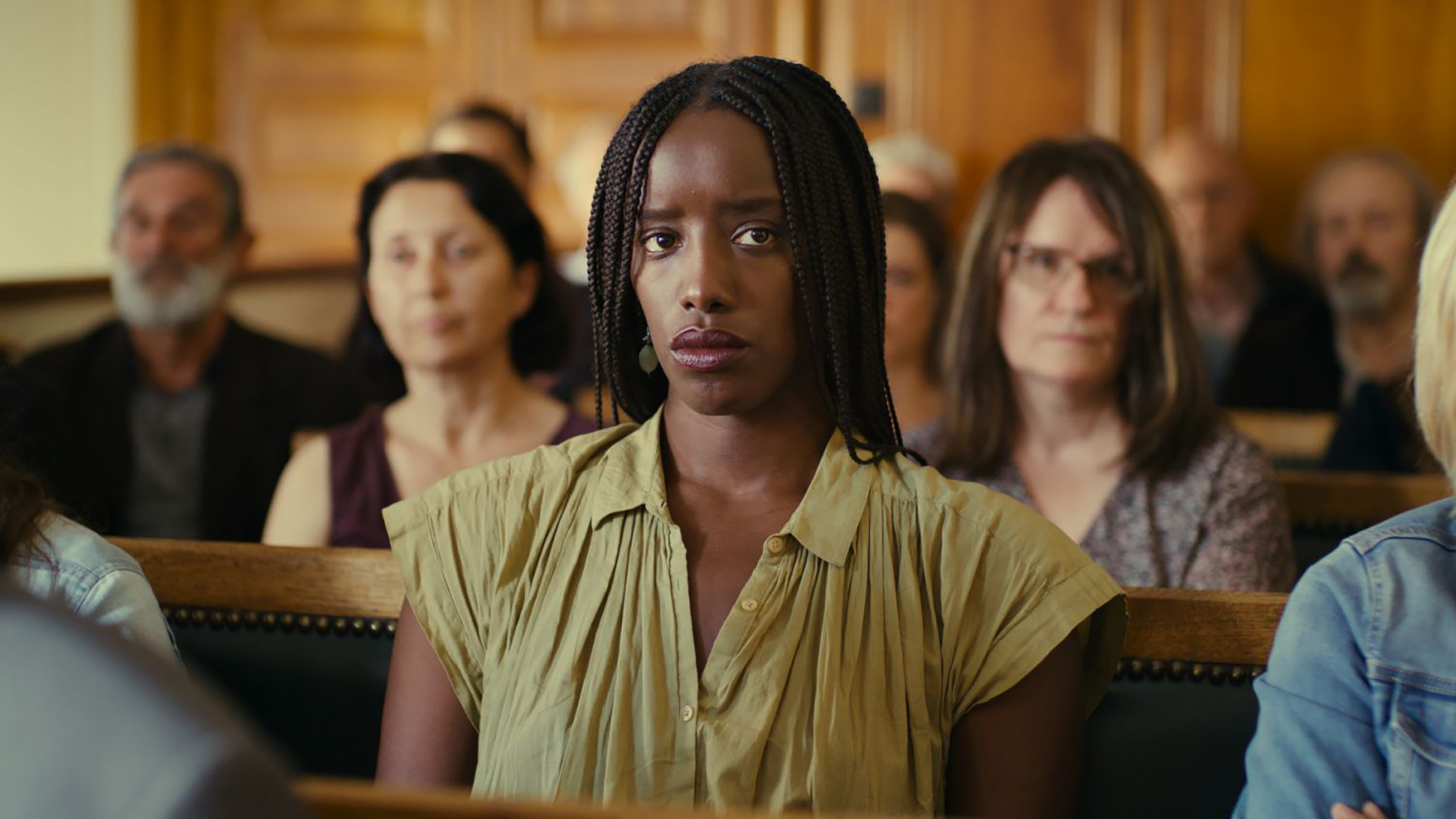 Diop's approach to documentary and fiction are not much different. She is chiefly concerned with the film's capacity to tackle the complex: Saint Omer, for its part, prods at ideas of motherhood, cultural displacement and racial discrimination. Her casting process on this film remained faithful to her innate curiosity about people and how their worldview can elevate a story. 'I'm informed by my background in documentary,' Diop explains, 'meaning that I wanted the lead actresses to bring themselves to their roles – I never asked them to transform. I wrote the parts with them in mind, and worked with them on their characters.' Casting the relatively inexperienced Malanga was a gut instinct for Diop. 'I think I chose to work with her because I had an inkling that her own past echoed that of the character I had written,' she says, adding, 'unlike me, Guslagie didn't go to the trial, so there was no way she could have copied Fabienne's mannerisms.' Coly is built solely through the creative collaboration between actor and director, which has its foundations in mutual trust.
Alongside this is the trust Diop places in those watching her film. 'When I direct, I have complete confidence and faith in my audience. My long takes allow viewers to feel their own emotions and form their own opinions about this woman, without being influenced by me, and how I perceive her.' The camera lingers on the imposing walls of the courtroom as a disembodied voice floats in the air, the viewer made to confront an image pieced together by their personal biases; Rama's face remains tense as words tear the air like shears. But Diop avoids any judgement – it's left to the audience to draw their own conclusions about Rama.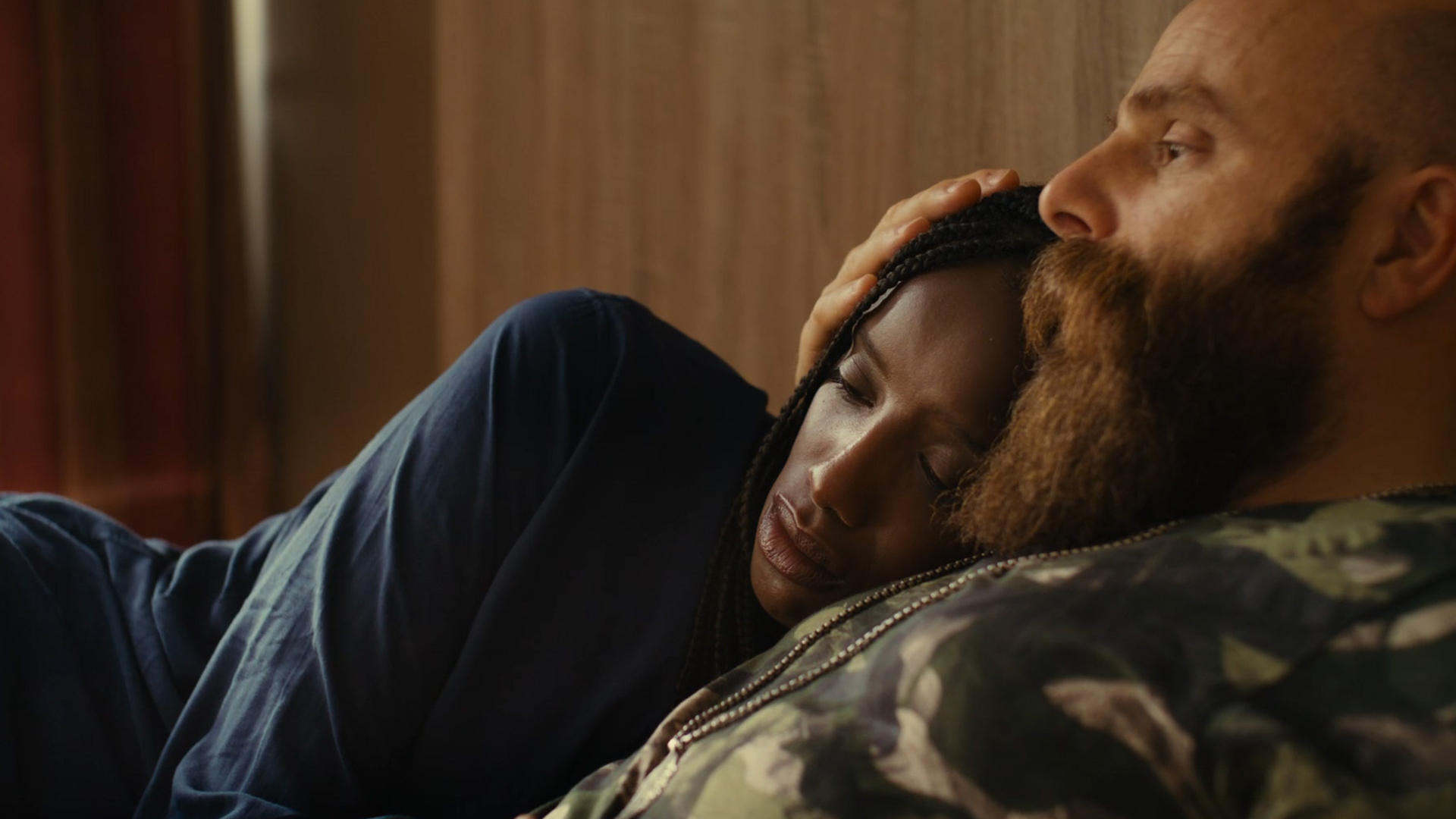 Understanding the weight of the subjects at hand, the director prioritised creating a safe, nurturing space for her all-female crew. 'When shooting the first scene – the one where the little girl comes home from school and her mother bursts into tears – I collapsed,' notes Diop of the moment she realised the emotional toll of creating Saint Omer. 'Although I was prepared intellectually, I realised I wasn't emotionally ready for the shoot at all. I had to really confront what had happened on that beach and in that courtroom, and I brought the entire crew with me on this journey. It was a collective, cathartic experience.'
No other moment in Saint Omer is a bigger testament to Diop's inherent ability to evoke feeling than the defence's pivotal final speech, centred around the Chimera, a dazzling hybrid creature that stands for the duality of the self. 'This monologue is essentially a play-by-play of what happened in the trial, except for the Chimera speech. Fabienne's lawyer, who watched the film recently, cried her eyes out when she heard it, saying that if she'd included it she might have been able to change the jury's eventual verdict.' It perfectly encapsulates the complexity and sensitivity of Diop's cinema.
WATCH SAINT OMER ON CURZON HOME CINEMA