Writer Sarah Kathryn Cleaver explores how Zola's odyssey is intrinsically linked with the audience's experience of it, and how director Janicza Bravo's filmmaking techniques help to shape it. 

If you don't know the story behind Janicza Bravo's Zola, finally released in the UK this Friday after Covid related delays, here's a recap: In 2015, a woman using the screen name @zolarmoon (real name A'ziah King) tweeted a set of selfies taken with another girl, along with the immortal opening lines of what would later become known as The Greatest Stripper Saga Ever Tweeted; 'Y'all wanna hear a story about why me & this bitch here fell out???????? It's kind of long but full of suspense.'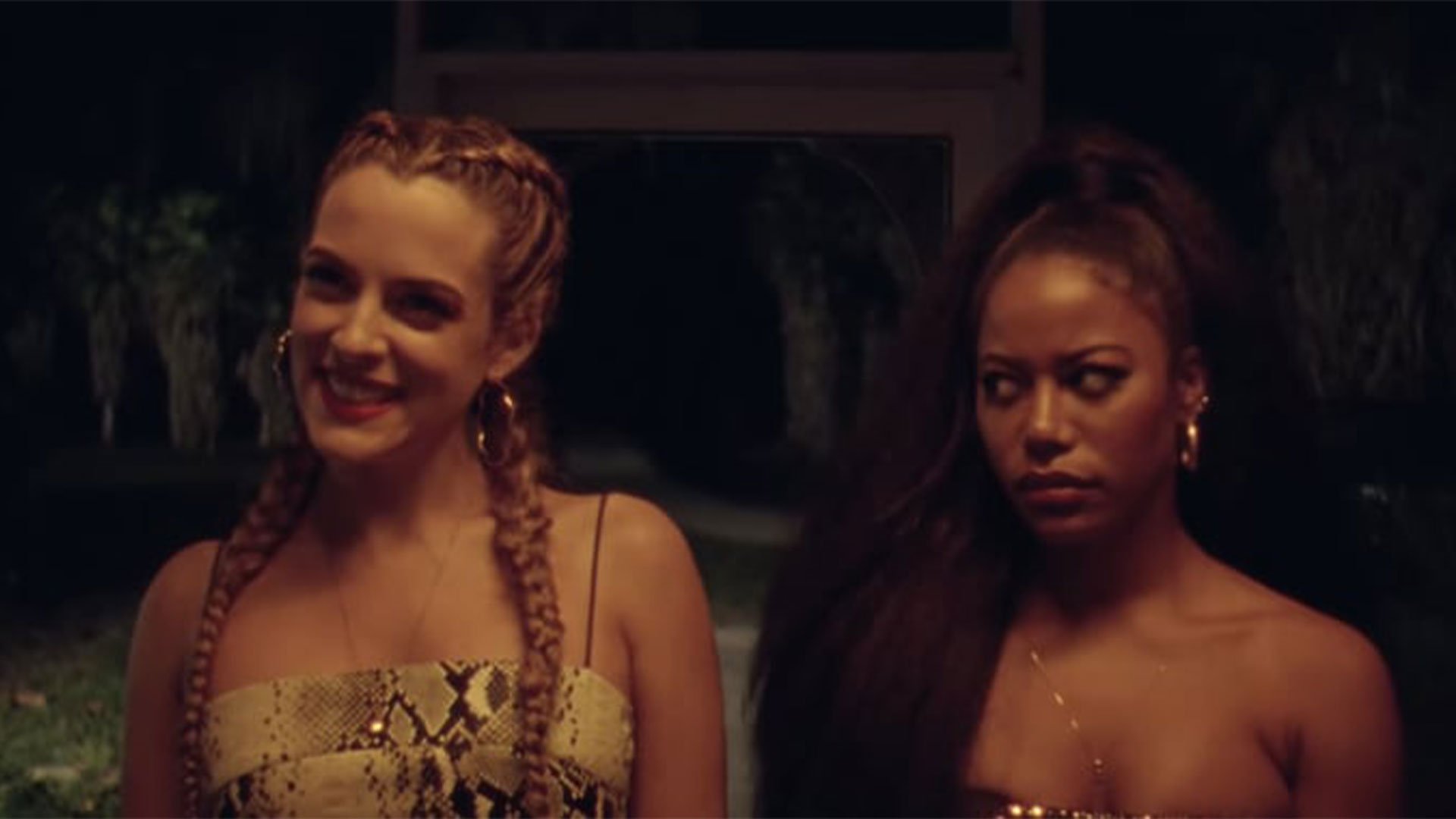 What followed was a story of a stripper trip to Florida which turned into a 48-hour nightmare courtesy of 'this bitch', her pimp and her ineffectual boyfriend. The tweets quickly went viral; the story was featured in Rolling Stone and it wasn't long before the movie rights were on the table. When initial plans for James Franco to direct fell through, the film then found its rightful auteur in Lemon (2017) director Janicza Bravo, with the screenplay co-written by playwright Jeremy O. Harris.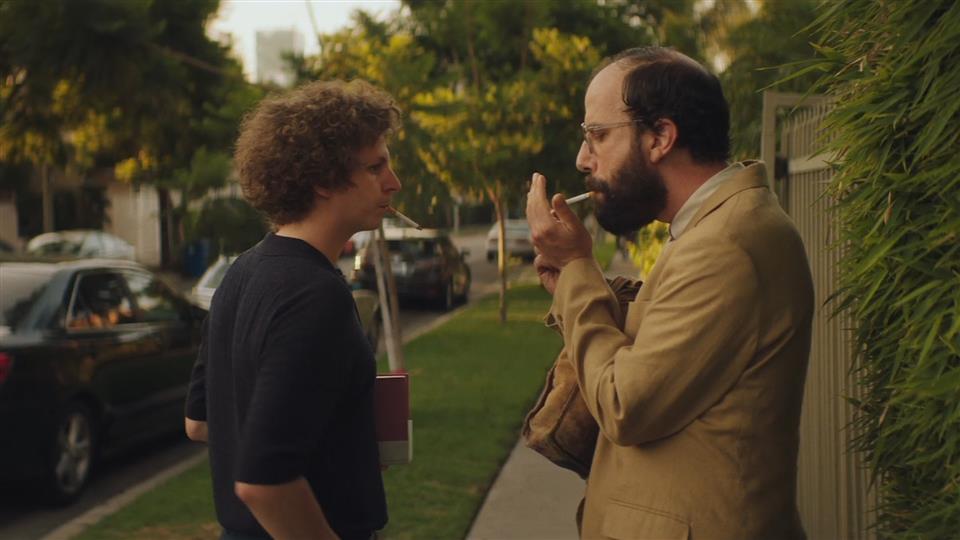 Visiting a friend in Amsterdam a couple of years ago, I was first introduced to the concept of the "loverboy" – men who seduce women in order to exploit them sexually, cloaking trafficking in a smokescreen of the domestic, and mixing violence with intimacy until it's impossible to tell one from the other. The word popped into my head a few minutes into watching Zola. I was taken with the term because it's not often we describe a crime using the language of emotion, though perhaps we should. To cite Aristotle – via Legally Blonde (2001) – the law may be 'reason, free from passion'; crime is anything but. Bravo's adaptation of the viral "Thotessey"*1 does on screen what the word "loverboy" does in my head, which takes a crazy story and makes it something viewers can inhabit themselves.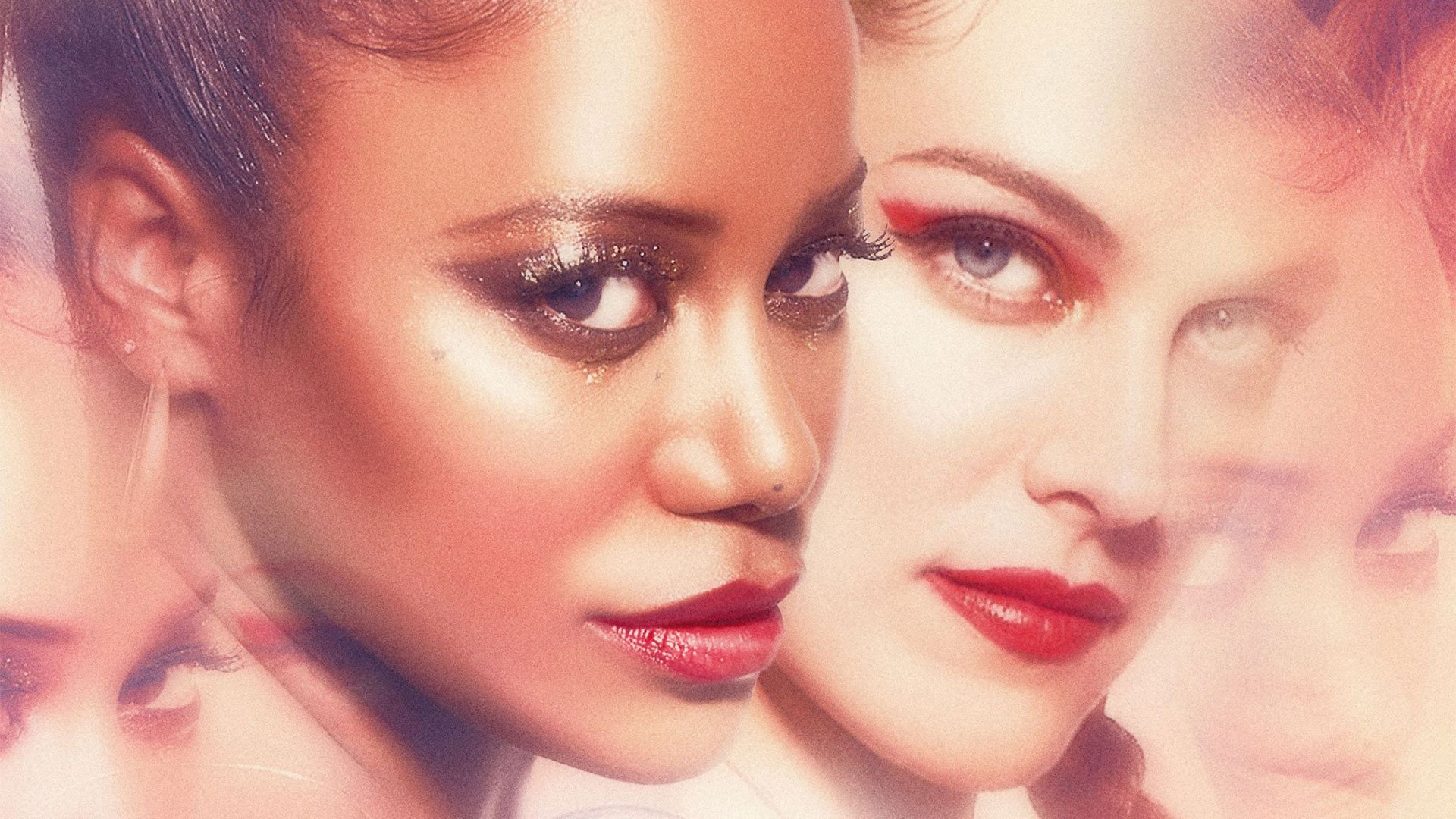 To use another expression that conflates sentiment with savagery, the set-up of Zola (2021) is pure "love bomb"*2. The opening ten minutes employs the tropes of romance and lays them on thick and pastel-coloured. An oldie jukebox soundtrack plays as Zola waits tables and meets Stefani, who immediately transgresses a boundary and fast-forwards their relationship by exclaiming, 'Damn bitch, you got perfect titties!' The music swells as the two stars lock eyes, and Stefani is bathed in a subtle pink glow. 'I feel like we met,' is Stefani's line as she approaches Zola in the kitchen of the restaurant (another boundary crossed, another step closer). 
The two go pole dancing together and bond, and we are made aware of Zola's thoughts subtitled across the screen: 'I feel seen, I feel heard'. We see these lighting-fast romances in cinema all the time, but here, the romancer is a female friend. From The Manson Family to multi-level marketing schemes, women have always been great recruiters of other women, and Stefani is a prime example. The only hints we have of her darker side are the appropriation of black culture in her looks and accent and the constant "alarm bell" notifications from her phone. When Stefani suggests a money-making "hoe trip" to the Florida strip clubs, what began as infatuation is about to give way to a new phase of their relationship.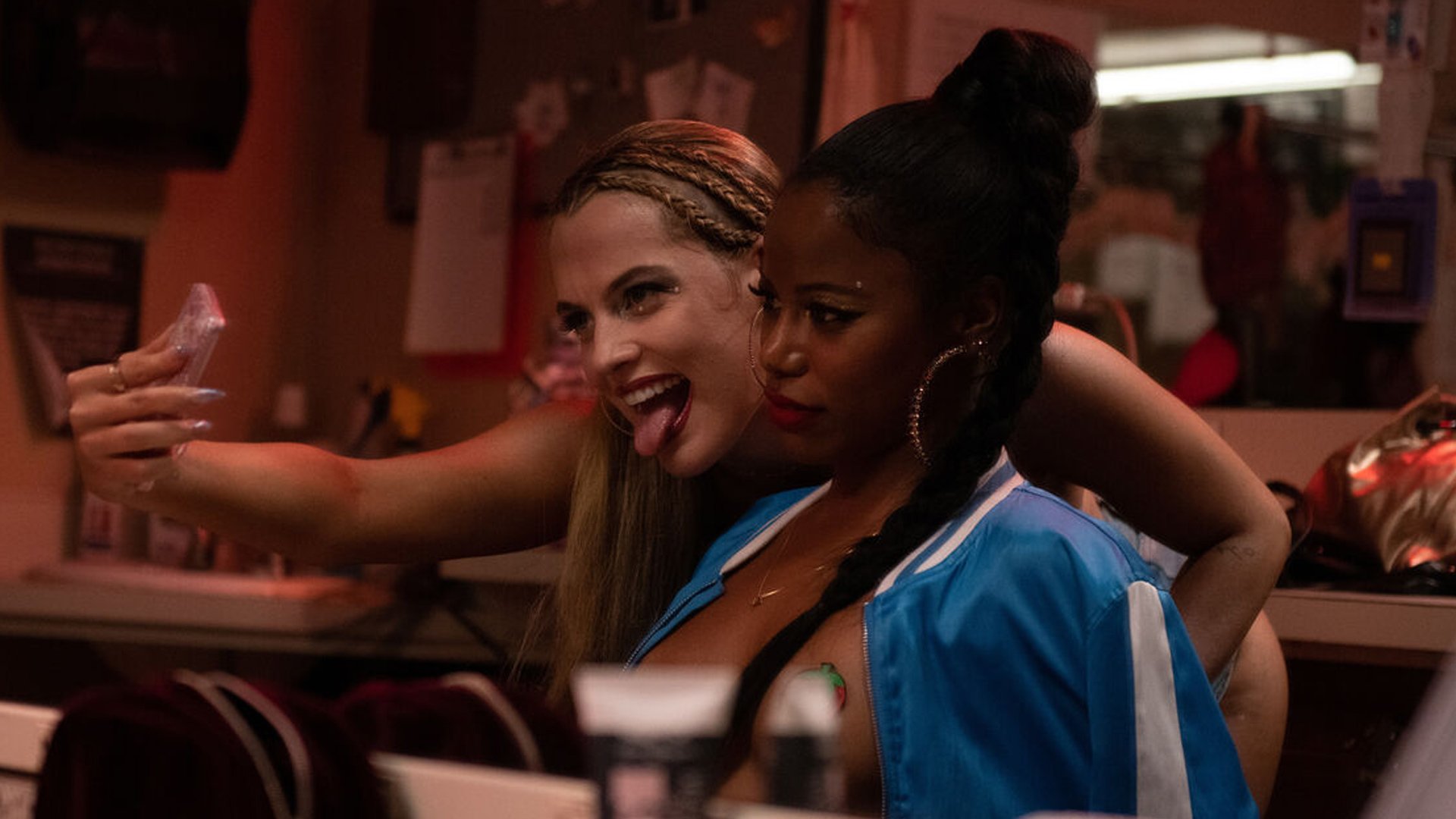 King's original Twitter story creates comedy out of trauma, leaving readers to fill in the gaps and imagine the complexity of its characters' feelings, especially those of the narrator. While Bravo's film is peppered with the sights and sounds of the internet (the sound of Twitter notifications indicate every direct reference to the original thread) and stays true to King's voice and point of view, it also fleshes out the emotional arc of the characters. Their inner worlds are painted all over the screen, from costumes, to make-up, to the set design, including (in one memorable shot) the inside of a toilet bowl. Bravo, a self-described 'anally-retentive' director, packed references and visual clues about the characters into every scene of Zola, and revealed that she used Hieronymus Bosch's Garden of Earthly Delights as inspiration for the structure of the film's three acts: Heaven, Earth and Hell.
The pastel colours and soft lighting in which Stefani disguises herself at the start of the film fall away in act two. In the final act, when we find out that she is, indeed, "lost in the game"*3 she's clothed in a full snakeskin ensemble wearing blood-red eye make-up, revealing her true self. Stefani's "roommate" and pimp, X, seems to lose his American accent in moments of violent rage, slipping into his true Nigerian one, and has one lighter eye that seems to reveal itself only occasionally. Though she's the only character who says what she means, Zola too is pretending; she puts on a brave face throughout the ordeal, even during the moments that serve as reminders of racism, peppering the film at regular intervals. But the audience is allowed to see things Zola prefers to keep private in order to survive: the flatness of her inner monologue, her quiet tears in the backseat of the car, her dissociative daydreams.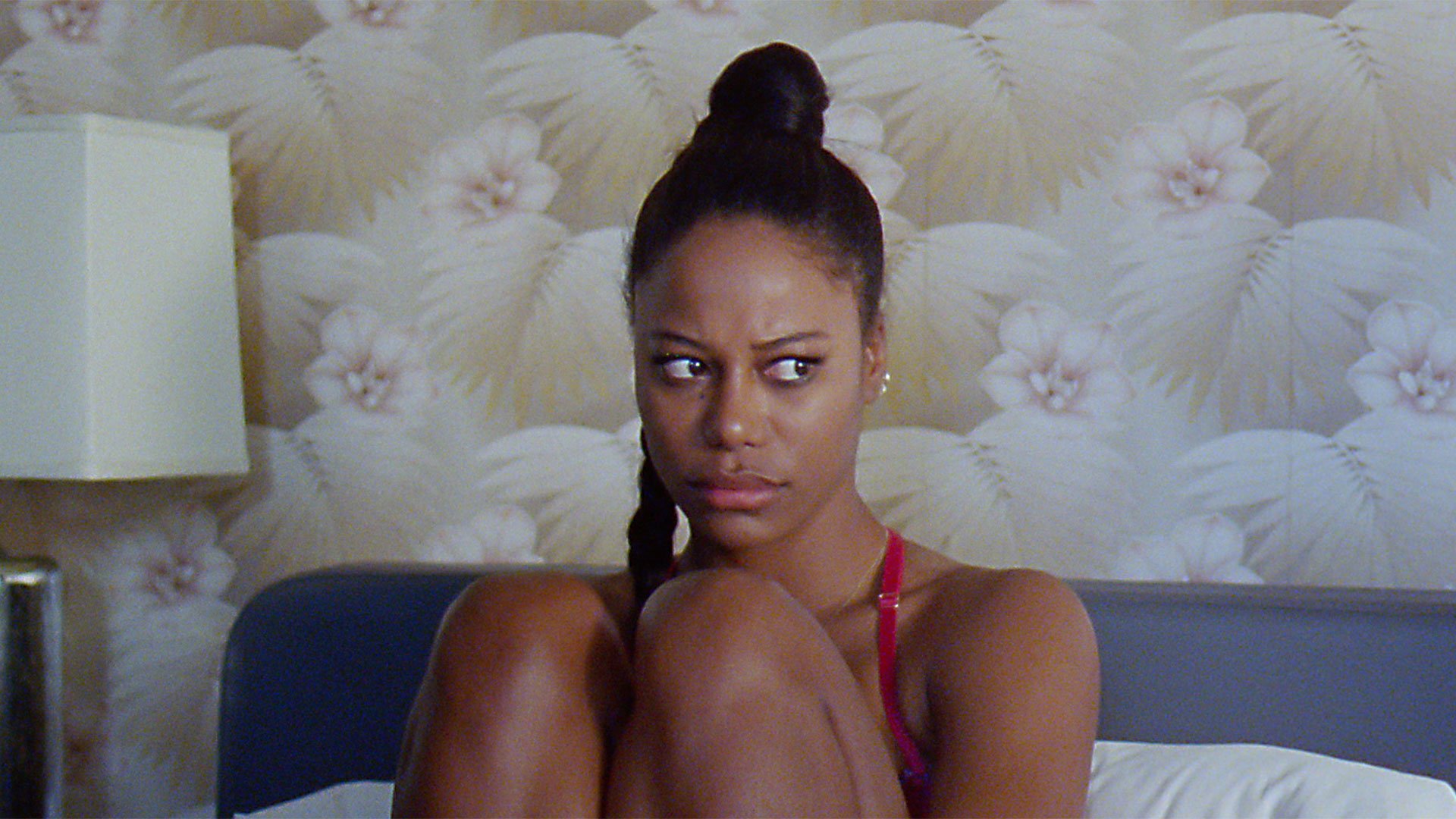 Despite showing its potential for tension and terror, the film takes care to portray sex work as a multi-faceted business. As Zola says, 'you do you!' At times it's a world of women, such as the scene where a circle of strippers pray together in the dressing room of the club, or the moment where Zola tells Stefani she could be making way more than she's being pimped out for and proceed to make her a new ad with a much higher price tag. When the phone goes off a moment later, we are caught up in their triumph. This is how Zola aligns the audience with its protagonist; just when we think we've wised up, an emotional hook – be it romance, excitement or pity – pulls us right back in, and just like Zola, we're dragged along for the ride.
*1 A phrase that emerged on the internet through comparisons of the Zola tweets to Homer's epic poem.
*2 Originally a cult recruitment technique, the phrase now describes a person who influences another by showering them with affection and attention.
*3 Riley Keough has stated that she took most of her inspiration for the character of Stefani from the phrase 'his bitch lost in the game', from King's original Twitter thread.

Zola Is Now Showing In Cinemas