With James Cameron's Avatar: The Way of Water coming soon, Ian Haydn Smith brings us up to speed on the history of 3D cinema

This December, audiences will return to planet Pandora, the biodiverse world first introduced to us by James Cameron in his 2009 box-office behemoth Avatar. That film saw a prelapsarian Eden torn apart by the avarice of man; an entire world and the creatures that inhabit it realised through cutting-edge visual effects employing innovative, immersive technology. The Fusion 3D system allowed Cameron to shoot the format in high definition, while the Simulcam enabled a camera operator to superimpose CGI (computer-generated imagery) over live footage shot in real time. The result created the most effective synthesis to date of 3D technology with the conventional filmmaking process.
Since then, films like Cave of Forgotten Dreams (2010), Pina, Hugo (both 2011), Life of Pi (2013) and Gravity (2014) have sought ways to push the envelope of 3D filmmaking. It's a seismic shift from previous incarnations of the form. But to what end? Is 3D an expensive distraction, or a development in film that ranks – as some believe – alongside the introduction of sound and colour?
3D, in its most rudimentary form, predates cinema. In the mid-19th century,
shortly after the invention of the camera, there were a variety of experiments with 3D imaging. Stereoscopy was invented by Charles Wheatstone in 1838. It was followed by a series of developments, including a more portable stereoscope by David Brewster and Louis Jules Duboscq, which proved popular with Queen Victoria and initiated the first golden age of 3D. With the arrival of the moving image, inventor William Friese-Greene filed a patent for a 3D-film process in 1894 that involved two projectors screening images simultaneously. A 3D effect was achieved through wearing a cumbersome headset – the original version of the glasses now worn by audiences.
In 1915, Edwin S. Porter tested red-green anaglyph shorts – a precursor of the kind of 3D that would exist in various forms until the development of digital 3D technology. Seven years later, Nat G. Deverich and Harry K. Fairall succeeded in presenting the first 3D feature with The Power of Love (1922). Various other experiments and developments followed over the next few decades, but it wasn't until the 1950s that 3D cinema really took off.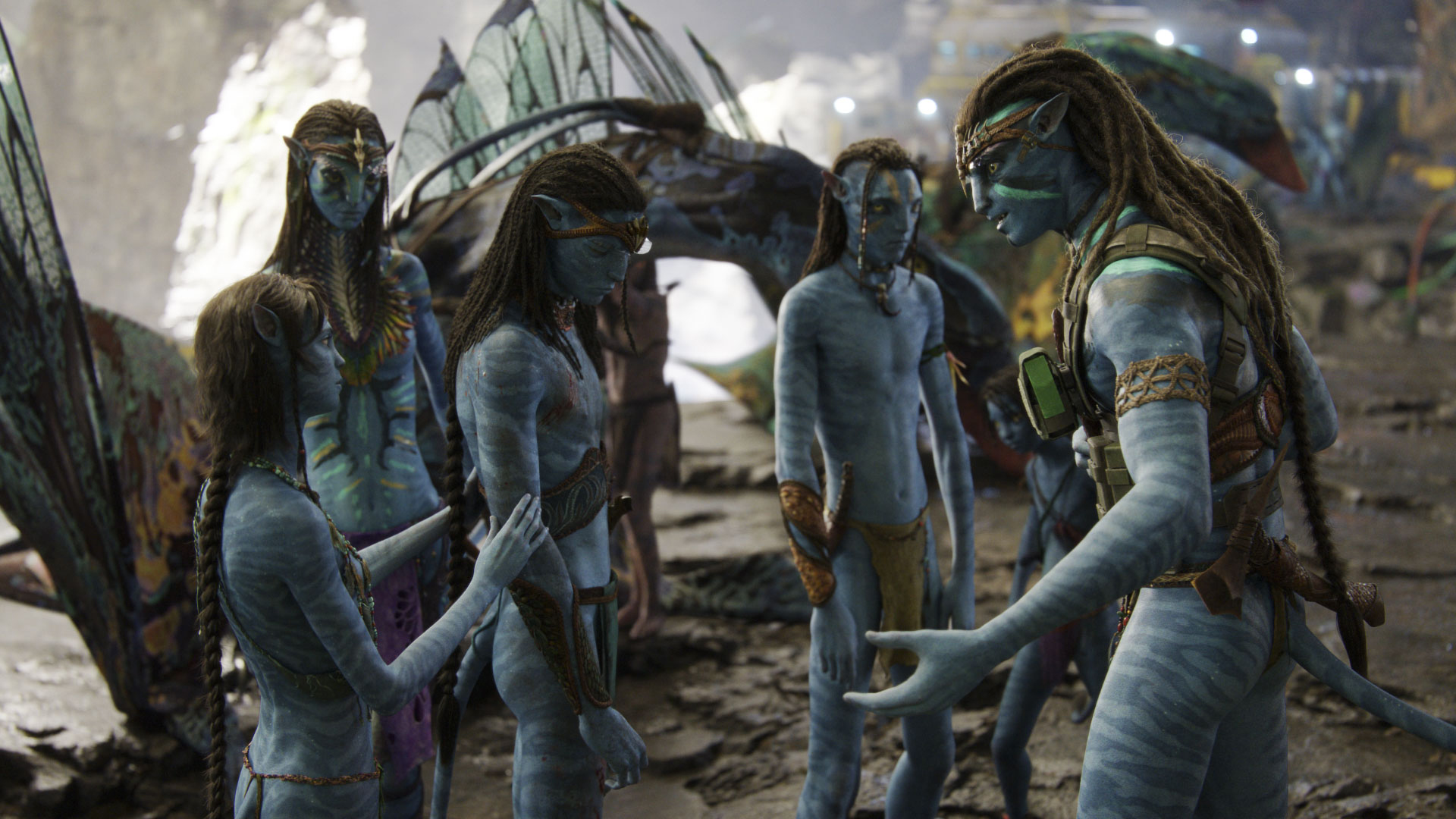 The growing popularity of television, accompanied by the legally enforced
break-up of Hollywood studios' monopoly over production, distribution and
exhibition, witnessed the first existential threat to cinema. The response was to offer audiences something home entertainment couldn't. Movies went big, not just with the return of 'sword and sandal' epics, but by expanding the size of the screen with new formats such as Cinerama, CinemaScope and Super-Panavision-70. Alongside these, 3D enjoyed a short-lived second golden age. The first major 3D production was Bwana Devil (1952), about a pair of man-eating lions in Africa. It was followed by the horror and sci-fi titles House of Wax (1953) and Creature from the Black Lagoon (1954). Acclaimed melodrama director Douglas Sirk got in on the act with his Western Taza, Son of Cochise (1954), while MGM rolled out musical Kiss Me Kate (1953) in the format. However, by the time Alfred Hitchcock used the dual-strip polarised 3D process to shoot Dial M for Murder (1954), audience interest in 3D had already waned and the film mostly screened in 2D. (The same era saw the introduction of 4D, a sensorial cinema experience involving such added effects as 'smell-o-vision'.)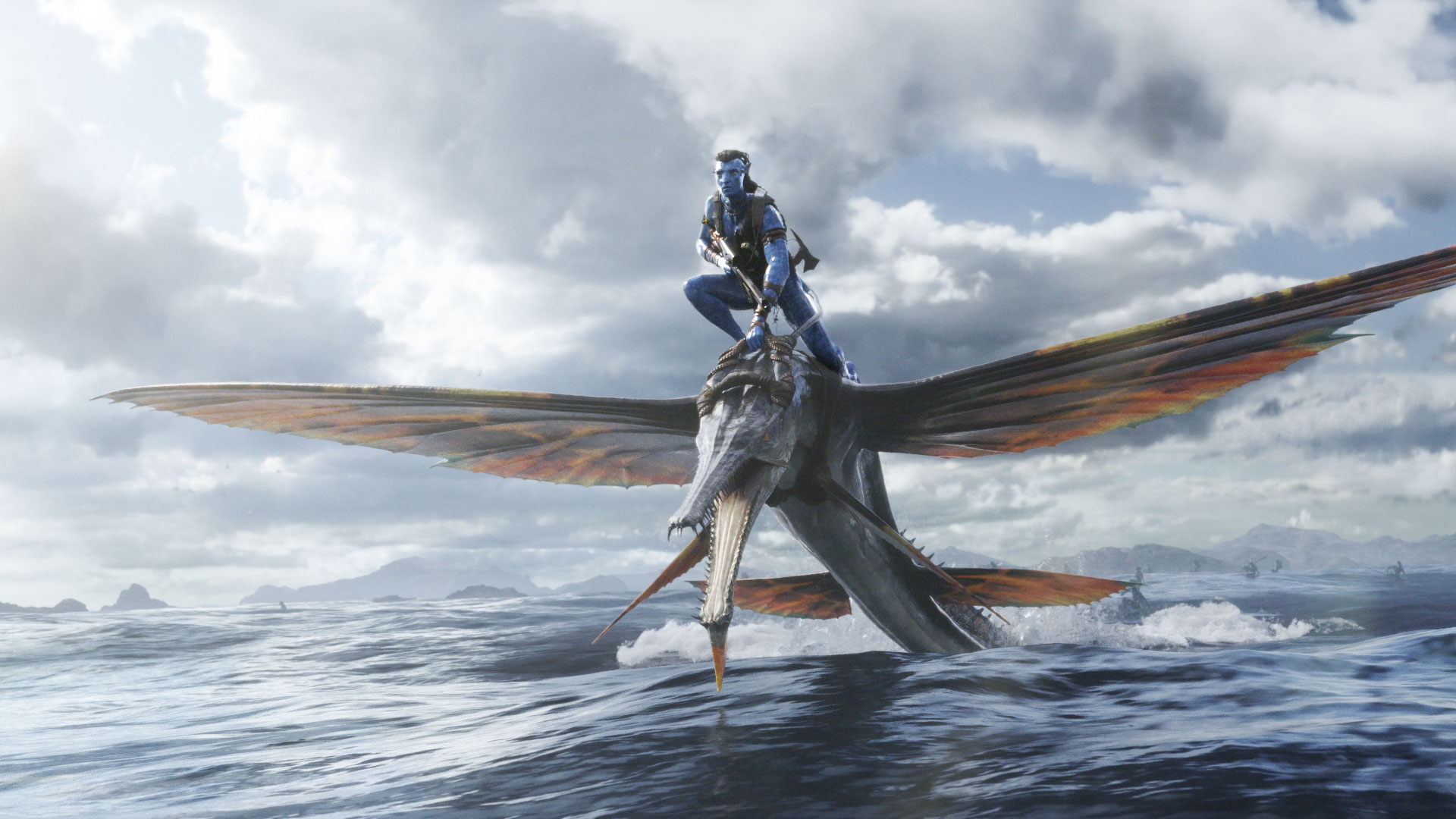 Still, 3D limped on. There was a brief dalliance with sexploitation, most notably The Stewardesses (1969), a low-budget film that proved surprisingly successful and also introduced audiences to a major development: Stereovision 3D. In the 1980s, Friday the 13th Part III (1982), Amityville 3D and Jaws 3-D (both 1983) tried to lure filmgoers back to the form, but each performed better in 2D. Theme parks experimented with it, most notably Disney with Francis Ford Coppola's Captain EO (1986) starring Michael Jackson, one of the earliest films to combine advances in 3D and IMAX technologies. But it was the emergence of digital filmmaking that changed everything for the 3D format.
In 2003, James Cameron released the IMAX 3D documentary Ghosts of the
Abyss. He had been developing various digital and high-definition technologies, and his 12 dives down to the wreck of the Titanic for his 1997 blockbuster allowed him to try out innovative new equipment. It proved to be a major step towards the equipment he had a hand in developing for Avatar. A year later, The Polar Express became a landmark in 3D filmmaking, not just for pushing the limits of IMAX 3D further, but in highlighting significant audience interest in the form.
A variety of different platforms followed and the studios' approach to producing 3D films varied dramatically. For every prestige production, there were also less impressive 3D conversions (films shot in 2D and converted in post-production). Though audiences initially flocked to the form, they were soon turned off by these poorly executed movies, which felt like commercially motivated attempts to earn more at the box office, but at the expense of quality.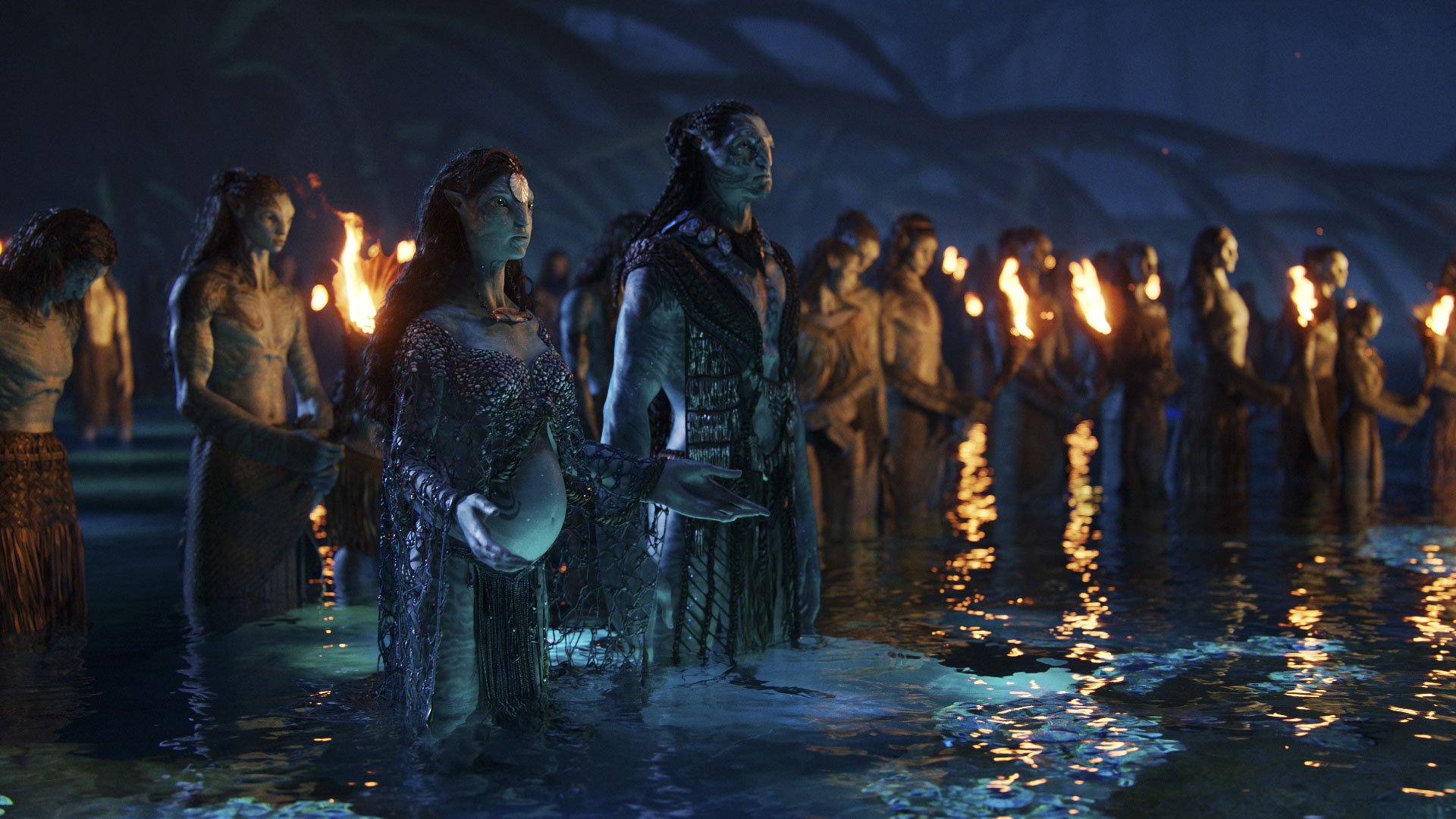 At the same time, some legendary filmmakers working on the fringes of commercial narrative and non-fiction cinema have embraced the possibilities of 3D. Wim Wenders' Pina and Werner Herzog's Cave of Forgotten Dreams both employed the form to experiment with depth of field. Wenders' paean to choreographer Pina Bausch revelled in the layers of performance and staging within its subject's most beloved dance pieces. While Herzog brought motion and movement to the world's oldest paintings, in France's Chauvet caves. Even Jean-Luc Godard has played with the form, first in one segment of the portmanteau film 3x3D (2013, alongside filmmakers Peter Greenaway and Edgar Pêra), and then in his oblique and playful Goodbye to Language (2014). But for the most part, this third golden age of 3D was dominated by blockbuster cinema.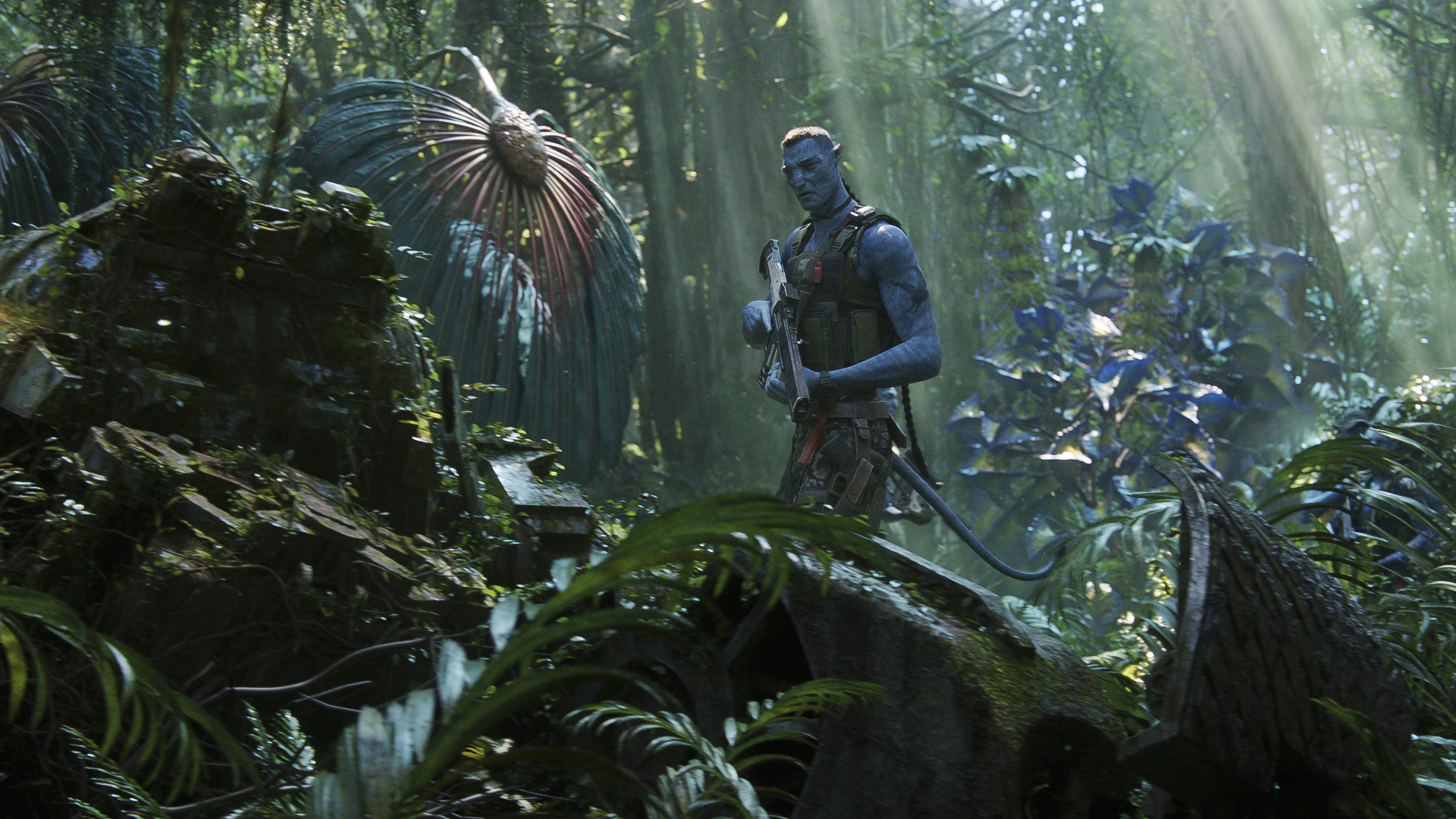 Avatar, Hugo and Life of Pi and Gravity remain the 3D critical high points of
this period. The format has become less popular in recent years – outside of
animation, which has often employed it with dizzying originality – while the
large scale of 2D IMAX productions remains popular. The trend once again
appears to have waned and critics like Mark Kermode, perhaps the most
outspoken detractor of the format, have argued that it is nothing more than a
sideshow in the medium's history, writing it off as a fad – albeit a surprisingly durable one. Cameron's latest film will once again attempt to claim 3D's position at the forefront of cinema's constant evolution. The format will always have its critics, but filmmakers like Cameron will also continue to push the envelope, increasing audiences' immersion into their worlds.
WATCH AVATAR: THE WAY OF WATER IN CINEMAS