In Another Round, Oscar-winning Danish director Thomas Vinterberg raises a glass to the powers of alcohol in changing the lives – for better and worse – of four friends who, bored of their middling lives, welcome the excitement of putting a controversial social and philosophical theory to the test. Drinking becomes both a social and professional prop for these unruly characters as they record the results of their experiment, the consequences of which they could not have predicted.  
We take a look at Thomas Vinterberg's past films and his focus on masculinity in crisis to explore Another Round, its themes, and how it fits in with the director's wider body of work.

Vinterberg's feature, which won four of the top prizes at the European Film Awards last year (Best Film, Director, Screenwriter and Actor) before going on to win statuettes for Best Film Not In The English Language at the BAFTAs and Academy Awards, details the fate of a depressed teacher and his friends when they embark on a radical social experiment. It also explores – not without a knowing eye – the onset of middle age and the role in modern society of the middle-class white male.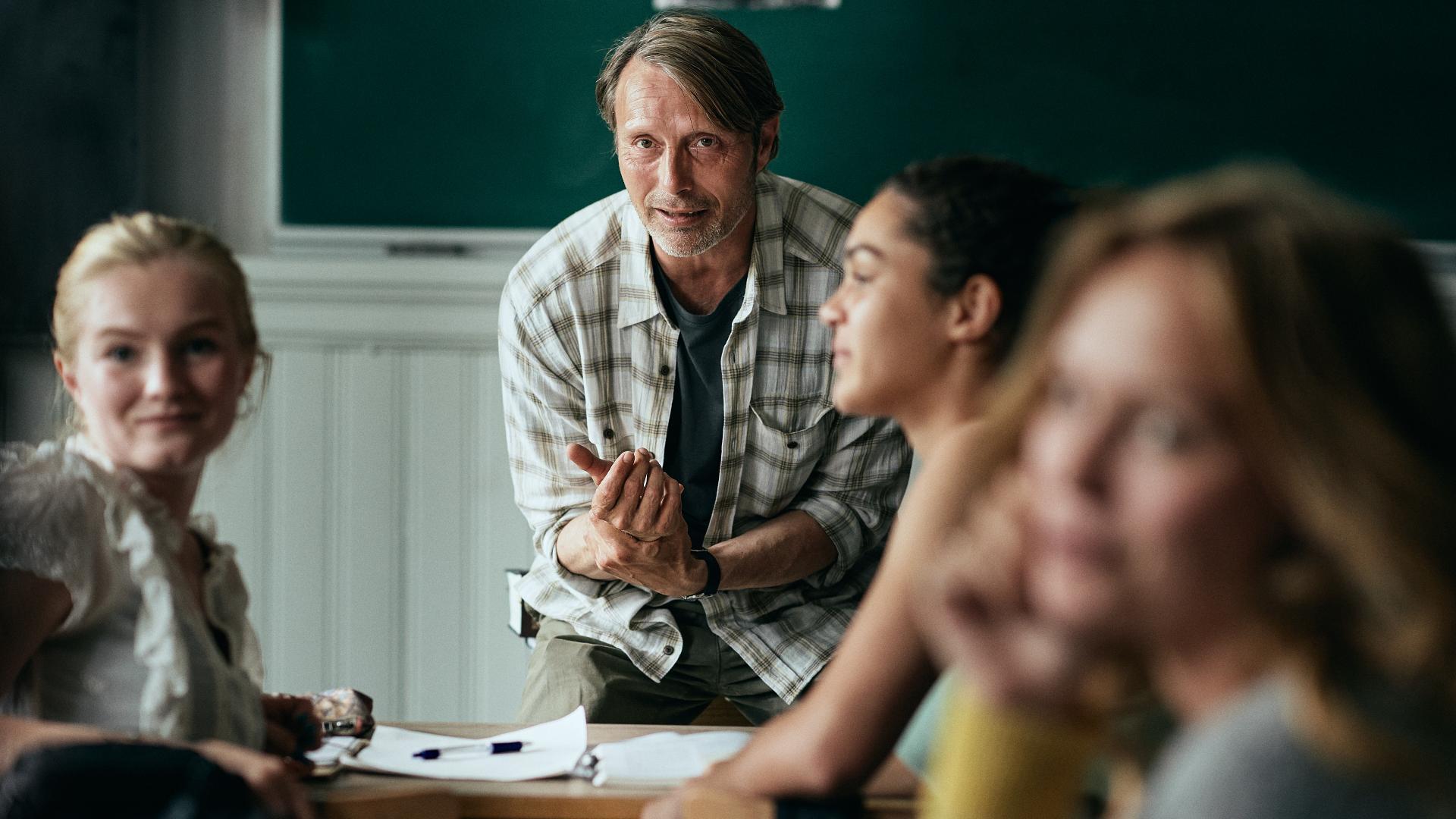 Martin (Mads Mikkelsen) has been sleepwalking through his life for years. Married, with two children and a stable position as a teacher in a local high school, his dreams of being a dancer have long disappeared and whatever spark of life once drove him has been eclipsed by the knowledge that life will unlikely change for him. His apathy is reflected back to him through his wife's seeming indifference, and by the unresponsiveness of his students. But as the pupils' exams approach and they worry about their own futures, their parents question Martin's ability to teach, let alone steer his class successfully through their finals. Even when he attends his best friend Nikolaj's (Magnus Millang) 40th birthday dinner, Martin can barely muster the energy to enjoy the evening. But then Nikolaj hits on an appealing idea. According to Norwegian philosopher and psychiatrist Finn Skårderud, a small amount of alcohol flowing through the bloodstream throughout the day can have a seismic effect on one's personality and energy levels. So Martin, Nikolaj and fellow teachers Tommy (Thomas Bo Larsen) and Peter (Lars Ranthe) agree to participate in the experiment. Before too long, the men find a new lease of life, both in the classroom and in their personal lives. But the line they walk is a narrow one, and none of them is able to see the trouble that lies ahead.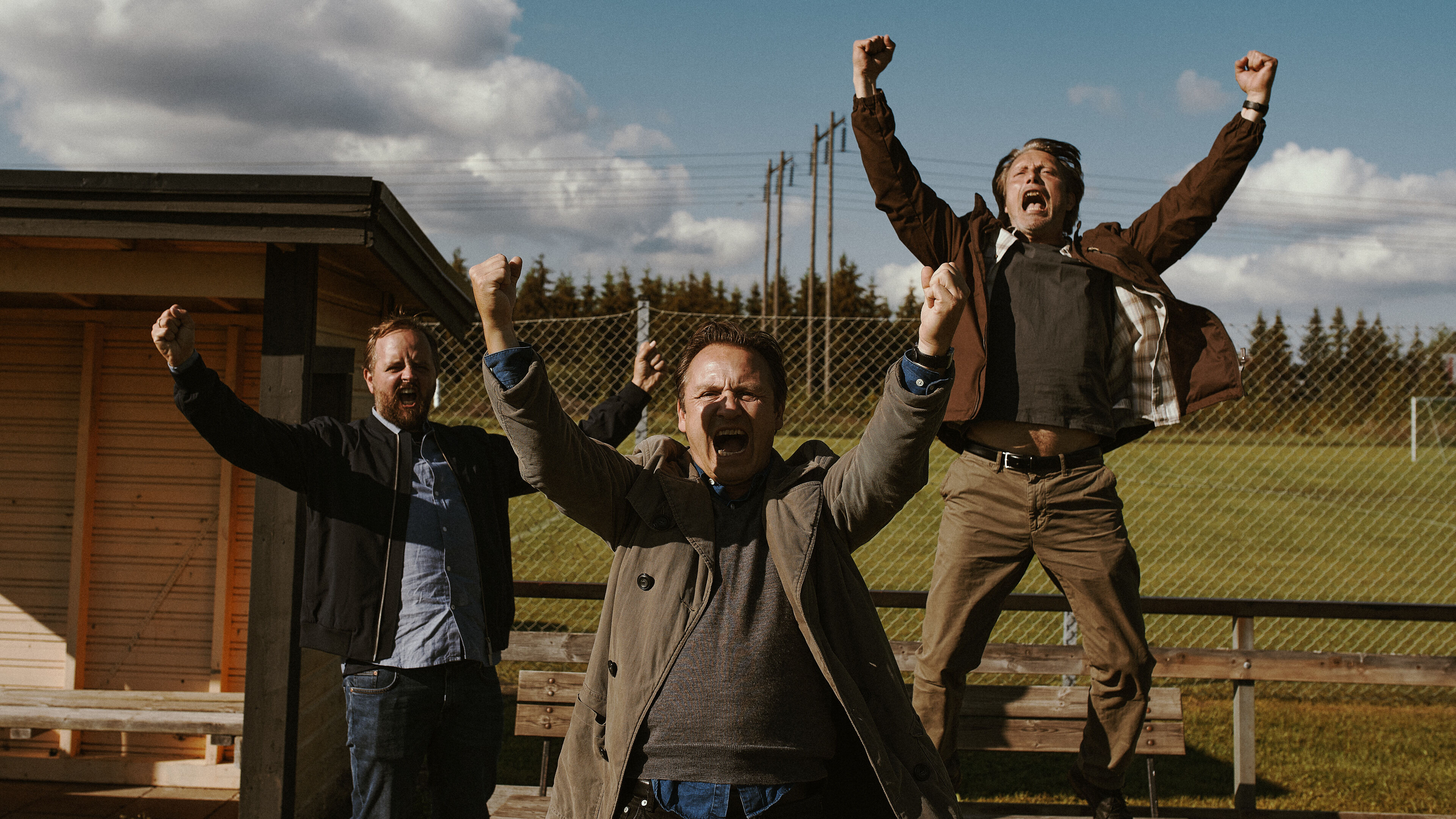 There are echoes of Vinterberg's early short Last Round (1993) in his new film, with the main character Lars committing an act that disrupts the conformity of his life. (The film also stars Thomas Bo Larsen, best known for playing the bullying brother in Vinterberg's 1998 breakthrough feature Festen.) But whereas that film was focused on a single character's troubles, Another Round expands its scope. The four principal characters present variations on the contemporary middle-class professional male. All are teachers at the same school. Peter and Tommy are less well-sketched, whereas Nikolaj and Martin are two sides of the same coin. Martin's life is modest, whereas Nikolaj has the financial cushion of having married into money. But both men, like their friends, have experienced a feeling of ennui creeping into their lives. They are doing pretty much the same jobs they did 20 years ago, but the energy they once had, the vitality that made their lives worth living, has receded. Their plan to bump their blood alcohol level by 0.05 percent initially works. But like any drug, maintaining the initial excitement and subsequent changes they experience in the early days of the experiment requires an increase in their intake. And whatever they gain with that continued high, particularly a renewed enthusiasm towards every aspect of their lives, they lose in cogency and basic motor functions. This amounts to some very humorous and heady scenes as the men become more and more inebriated, but of course, the consequences of their actions are soon brought to bear on their lives.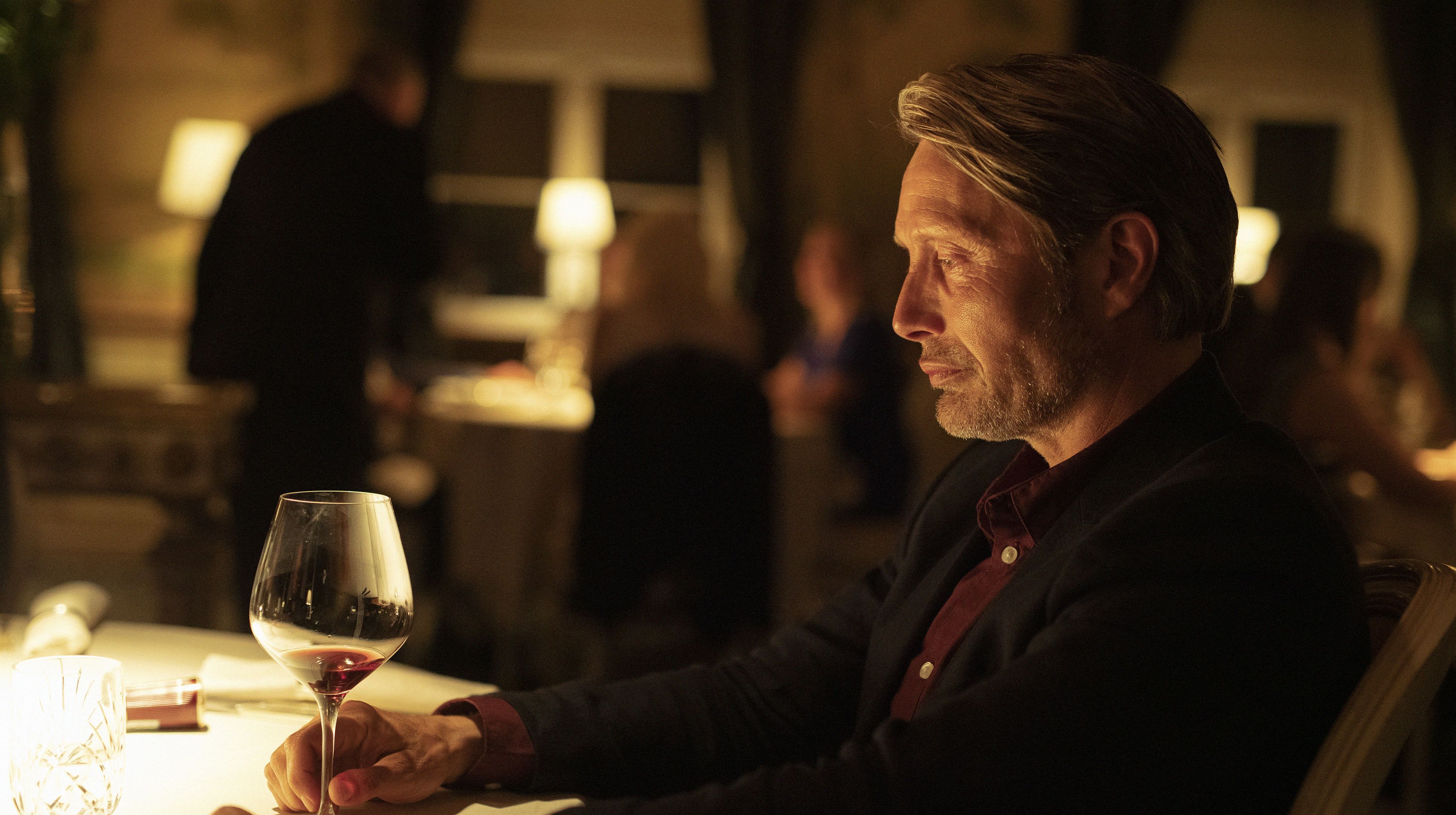 It's not the first time Vinterberg has evinced a preoccupation with masculinity. It has been a mainstay in his work. Festen – one of the first films made under the banner of the Dogme 95 manifesto – drew out a history of sexual abuse within an established, respectable Danish family, and although the plot is kick-started by the recent death of main protagonist Christian's sister, the film's primary focus is on the men: the damaged Christian, his aggressive elder sibling and the offending patriarch. After the offbeat shenanigans of globetrotting end-of-the-world romance It's All About Love (2003) and modern-day youth Western Dear Wendy (2005), Vinterberg once again tackled the masculinity-in-crisis theme with Submarino (2010). Jacob Cedergren and Peter Plaugborg's siblings grapple with the death of their abusive, alcoholic mother, along with the problems that have beset their adult lives. It's Vinterberg's darkest, bleakest film and, though beautifully shot and well-acted, the absence of levity limits the film's effectiveness. 
Far more successful is The Hunt (2012), Vinterberg's most popular film since Festen and his first collaboration with Mikkelsen. The actor plays another teacher, this time working in an infants' school where one of the pupils, the daughter of a close friend, hints that Lucas (Mikkelsen) might have abused her. We know from the outset that the accusation is without merit, so the film's horror lies in witnessing a small town turn against him. It details the fall from grace of an alpha figure. Mikkelsen's performance, one of his best, elicits our sympathy, not just through the injustice meted out to him (and the palpable horror of a situation that is unsettlingly believable), but in the way he understands why his former friends are behaving the way they are towards him, albeit saddened by their inability to see the truth.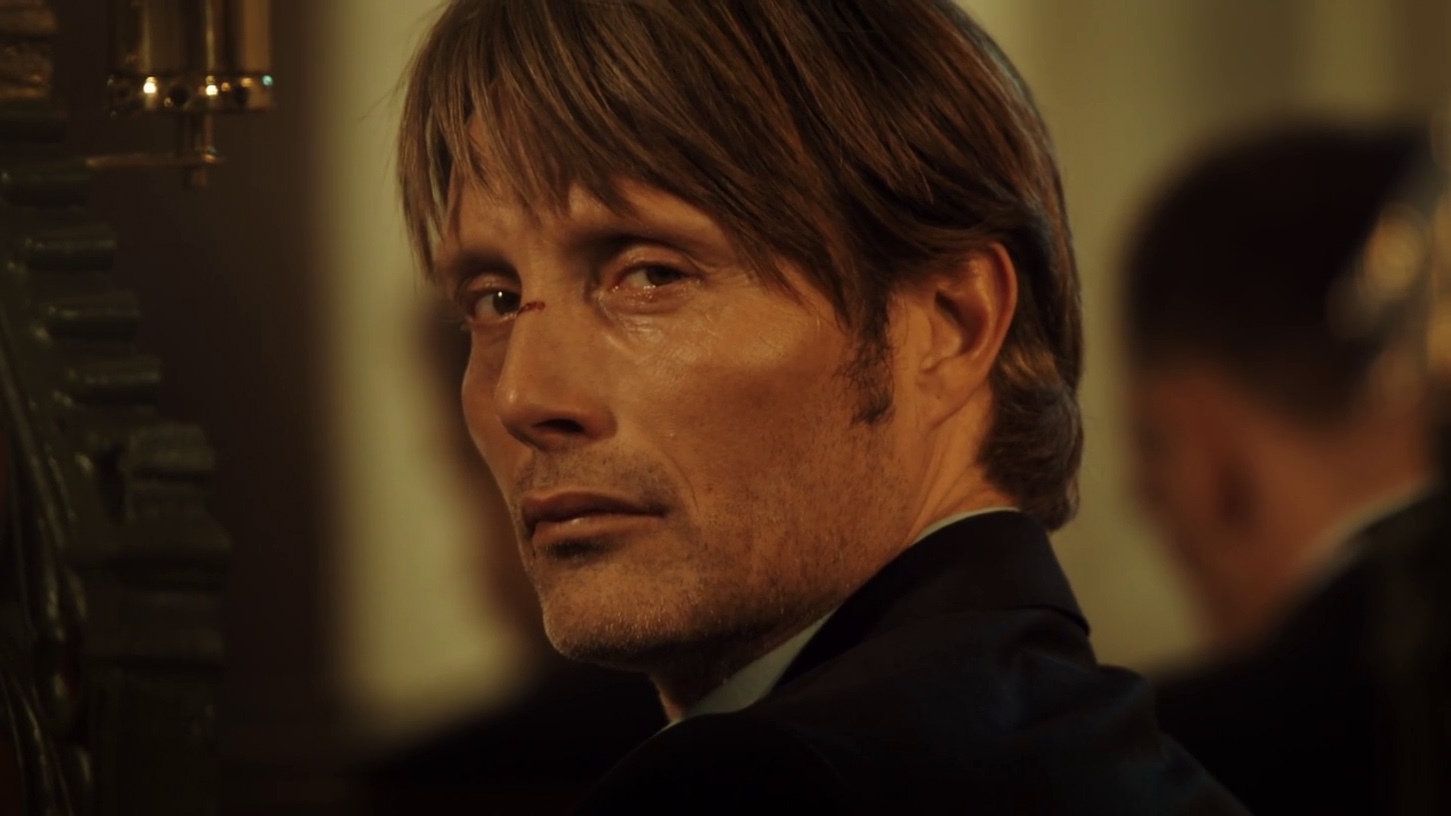 Vinterberg went on to direct a sumptuous adaptation of Thomas Hardy's Far From the Madding Crowd (2015). The central character of Bathsheba Everdene (an excellent Carey Mulligan) notwithstanding, the story's presentation of three types of masculinity, as represented by William Boldwood (Michael Sheen), Francis Troy (Tom Sturridge) and Gabriel Oak (Matthias Schoenaerts), is tailor-made to Vinterberg's interests. The same can be said of his subsequent The Commune (2016), a semi-comic portrait of life in a 1970s commune, where free love and expression leads to bitter recrimination, particularly in the undermining of gender archetypes. And who better to direct Kursk (2018), the true story of the ill-fated Russian submarine? (Is any sub-genre more loaded with testosterone and riddled with conflicting aspects of the male psyche than the submarine-in-peril movie?)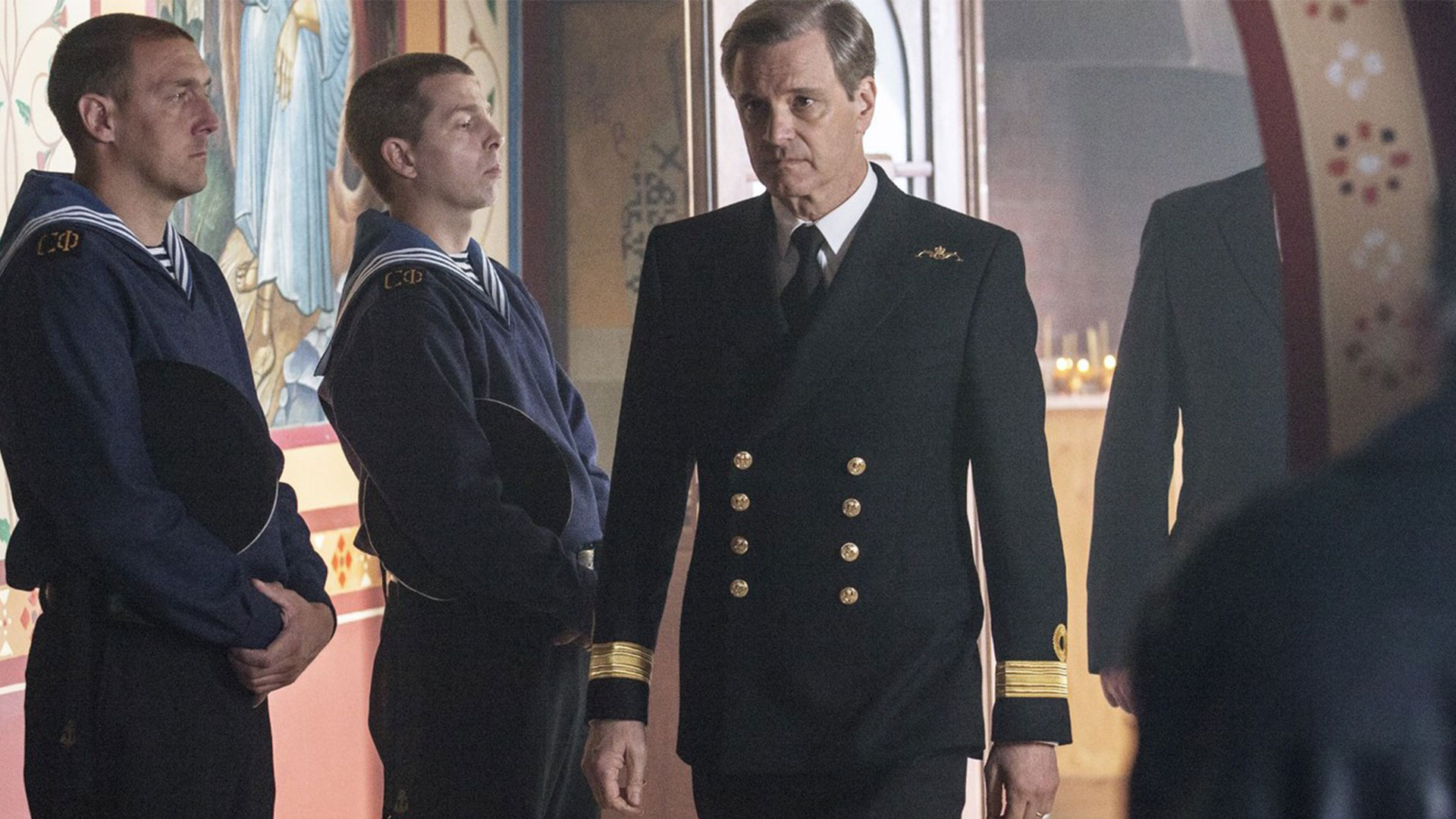 Another Round has divided critics and will likely do the same for audiences, but there's no denying Vinterberg's skills as a filmmaker, particularly with material that pushes characters towards the edges of emotional turmoil. The early stages of the friends' test elicit some of the most comical scenes of any Vinterberg film, but the deeper the film journeys into the men's experiment, the more audiences will likely question their motives. And with its euphoric ending, it's more than likely that you'll want to retire with friends to talk about what you've just seen, probably over a drink or two.

Another Round is now showing in cinemas