In Harry Wootliff's sexually charged romantic drama True Things, Tom Burke plays a bad-boy everyman whose confidence with women conceals a gnawing vulnerability.  

Blond. That's how Kate (Ruth Wilson) labels the man she's infatuated with in her phone contacts. We never find out what Tom Burke's character is called in True Things, Harry Wootliff's hot-blooded, loosely structured romantic drama that takes as its subject the vertiginous highs, and crushing lows, of these characters' precarious relationship. Blond doesn't need a name. He's a bad-boy everyman with a glint in his eye and his gold stud earring, the kind of cheeky chappie your friends warn you off. Blond breezes into the film like a tornado, sweeping Kate off her feet and destroying everything in his wake. Wootliff renders this devastation literal in one scene, training the twitching, nervous camera on Kate's horror-struck face while her bedroom (and, indeed, her entire world) tilts on its axis, leaving her scrambling for cover as she slides across the floorboards and her furniture rams against the doorframe. Anyone can see Blond spells trouble; Kate is being wilfully obstinate in her pursuit of him.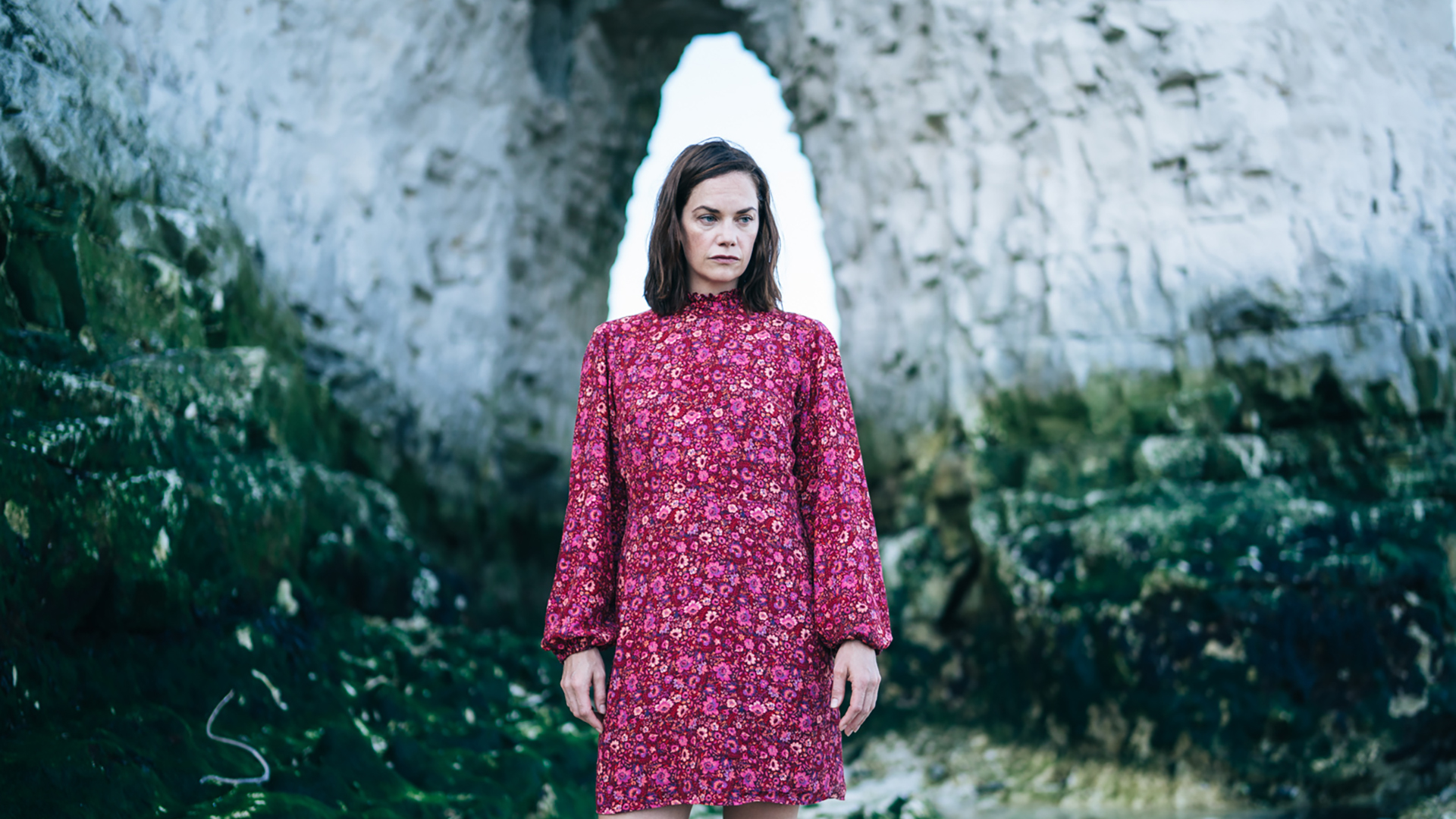 Even so, you can understand his appeal. Burke instils the character with a charismatic mischievousness from his first appearance at the Ramsgate benefits office where Kate works, throwing her impish grins and seductively biting his lip in the close-ups that come to define True Things' intimate visual language. He's not like the other guy she is strong-armed into meeting on a blind date, a square who nurses one lager and drones on about his corporate job and 6am start; Blond, by contrast, is anti-authority, calling Kate's employers 'bastards' for denying her a lunch break and coaxing her into skiving off work. There is a throughline of text-message communication between Kate and Blond that establishes their romance, which, although not inherently cinematic, works surprisingly well in the film. Without a capital letter or a care in the world, Blond dashes off flirtatious missives – 'hello u', 'good girl' – that are underpinned by a casualness emblematic of his laissez-faire attitude to his tryst with Kate. Blond gives just enough (affection, attention) to reel her in, while remaining alluringly enigmatic. Wootliff, who privileges Kate's subjectivity throughout the film, heightens the tension of these scenes by turning up the volume on Wilson's hiked breathing in the sound mix and zooming in on the actor's hesitant thumbs, poised above her device while she formulates a response. The filmmaker underscores the monotony of Kate's life without Blond – the drabness, the emptiness, the loneliness – and ensures that their every interaction, be it via text or in person, offers a much needed injection of excitement.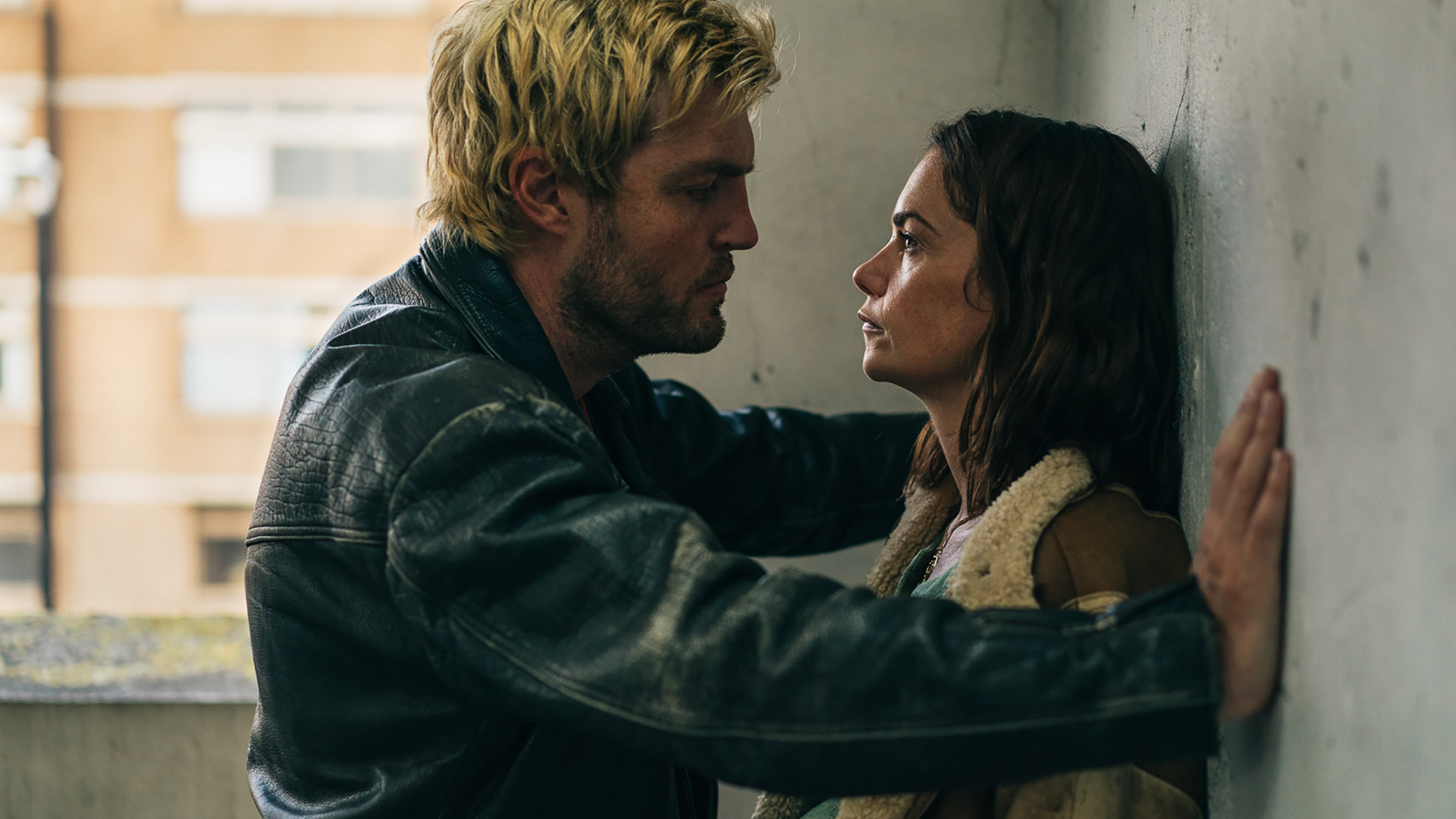 But their connection is, above all, carnal. There is a frisson of danger to their physical relationship. It's no coincidence that the first two times they have sex it's out in public, where they could easily get caught. Mere hours after they meet, their bodies find each other against the concrete pillar of a multistorey car park, and, later, they strip off and submit to their desires in a clearing by a stream. DP Ashley Connor (Madeline's Madeline, 2018) shoots these scenes with an almost drunken wooziness, clambering breathlessly over hands, knees, buttocks to indicate Kate's rapturous joy. Blond takes control during both exchanges, luring her to these hidden spots, then ordering her to remove her tights and knickers. These moments of ecstasy are plagued by sinister undertones: he slams her head against the concrete pillar in their initial interaction, which may be accidental, but could also nod to Blond's violence – already toned down from the book the film is based on, True Things About Me, where the character is an out-and-out domestic abuser.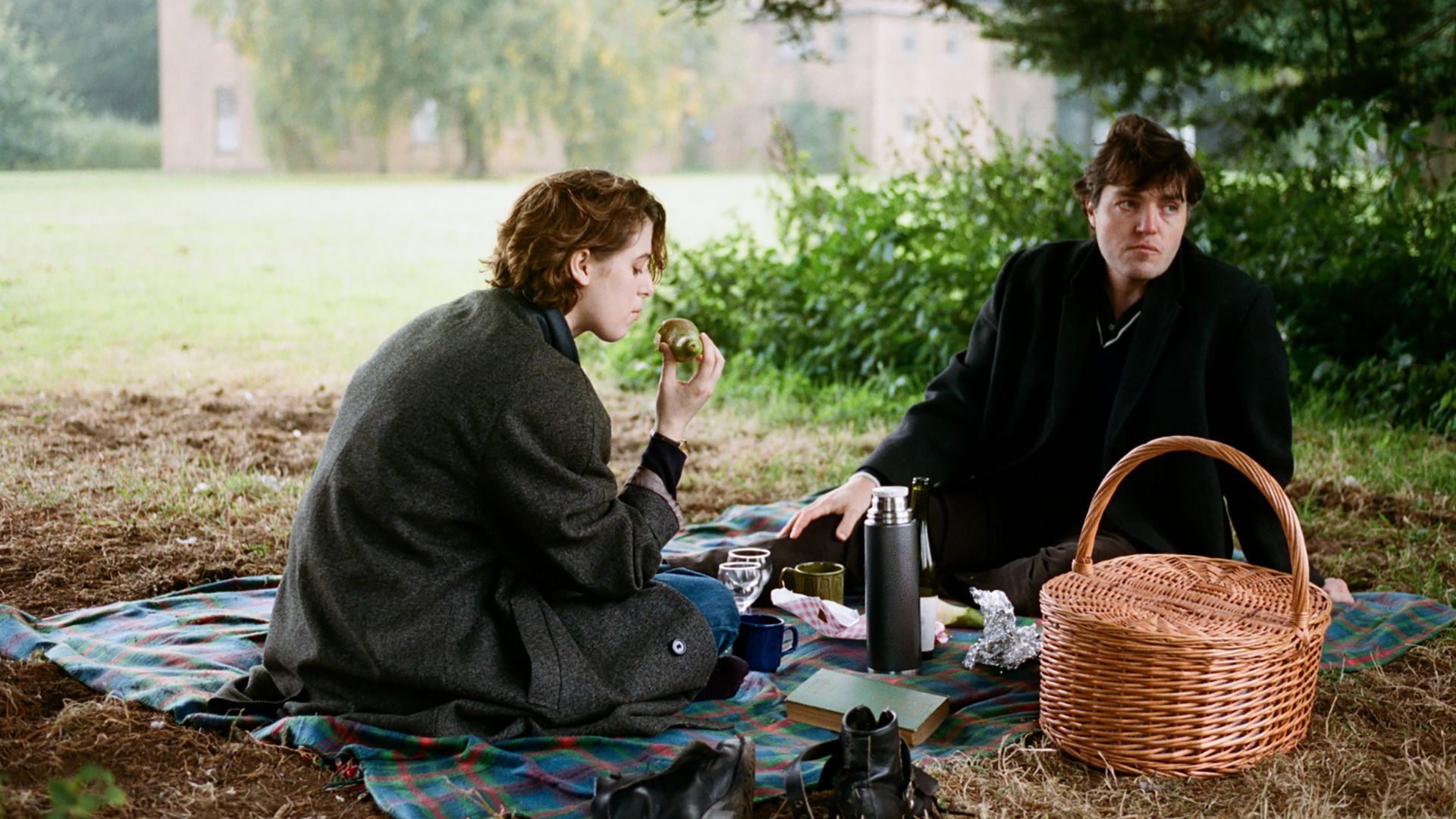 The abuse here is largely psychological: Blond tosses out crumbs of love that Kate, and her diminished self-worth, ravenously eat up. After their passionate lakeside hookup, she craves closeness, and Wilson nuzzles her face into Burke's neck and wraps her arms around him. His body language immediately stiffens: what was loose and free-flowing moments before has become rigid and hardened. 'What are you trying to do, climb inside me?' he scoffs, disentangling himself from her embrace. Her illusion of proximity is shattered by his standoffishness, his pointed 'I'll call you' as he drops her off later implicitly states that he doesn't want to hear from her. In True Things, Blond vacillates so wildly between coldness and warmth that Kate is left questioning her reality: one minute he complains that she has bad breath, the next he's telling her she smells lovely. What comes across as temperamental – mixed messages from a muddled mind – is actually far more calculating. He resurfaces after prolonged absences, full of compliments, when he needs something from Kate, which she provides, no questions asked; at moments of self-sufficiency, he intentionally dents her self-esteem with his cruelty.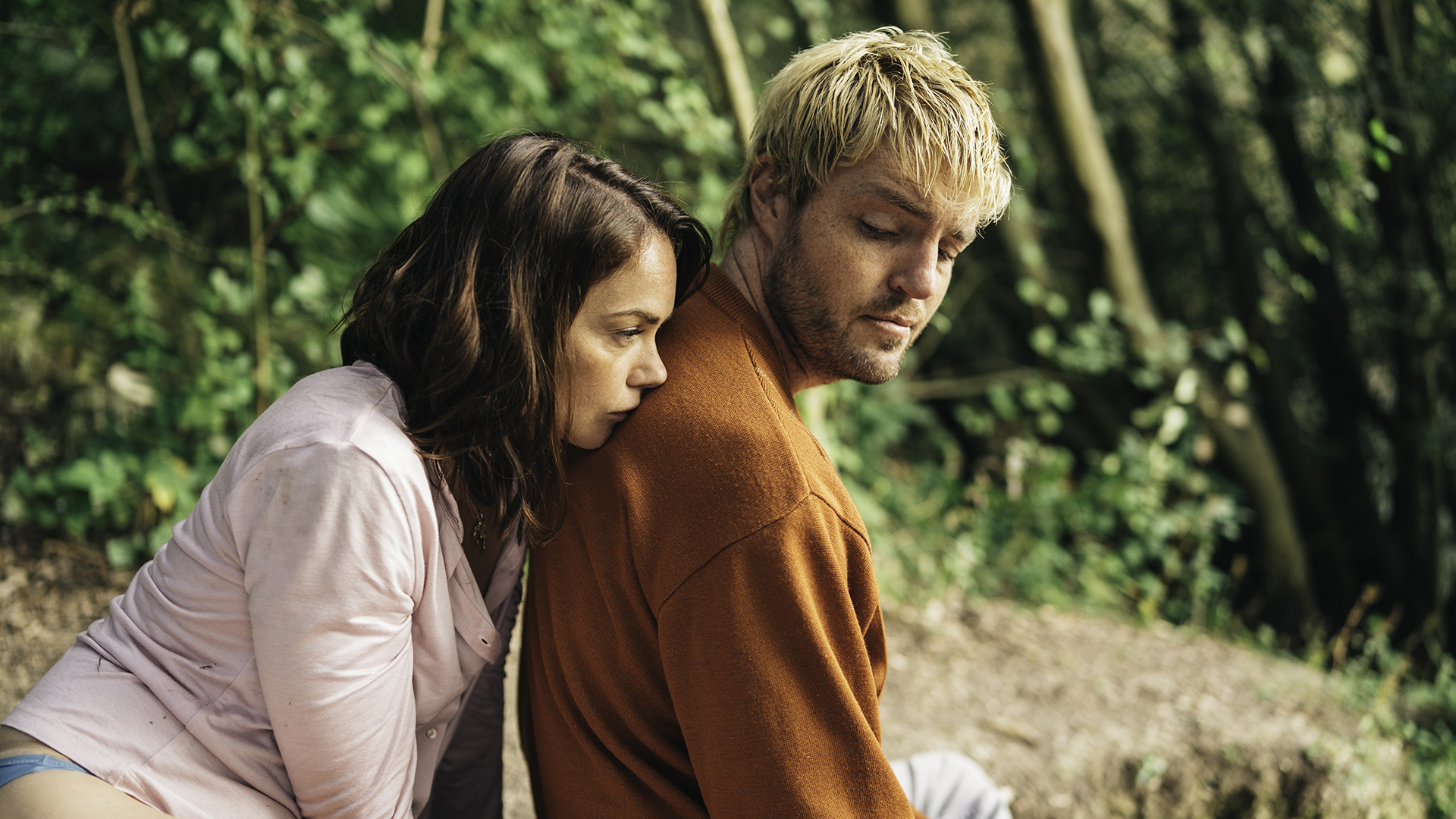 This is a character who, at his core, is driven by fear. He does not have the capacity to love Kate, or anyone really, because he is unwilling to be vulnerable. In the film's final 10 minutes, Kate side-eyes Blond at his sister's pre-wedding soirée, where he is openly chatting up some woman despite having hounded Kate to travel from the UK to Spain to accompany him as his guest. Failing to charm this other partygoer, he then siddles up to Kate and whispers, 'You complete me.' It's hard to hear these words and not think of the final 10 minutes of Jerry Maguire (1996), when, in a cinematic moment for the ages, a tearful Tom Cruise tells Renée Zellweger the same thing in front of a living room full of judgemental divorcées. But True Things is not Jerry Maguire. Cruise's character is willing to publicly demean himself in the name of love, Burke's is so emotionally closed-off that he only expresses fondness for Kate when all other people are out of earshot, and even then it's insincere. In Blond, Wootliff has created a poster child for toxic masculinity whose changeability is endlessly captivating.  
WATCH TRUE THINGS IN CINEMAS