In her spoiler-free exploration of Ryan Coogler's Black Panther: Wakanda Forever, Akua Gyamfi argues that the film seamlessly blends ancient tradition with cutting-edge science to create a thoroughly modern, culturally specific portrait of an imagined Africa. 

Our first visit to Wakanda presented the richness of Africa's cultural past with resounding, universal impact, which should have assuaged any fears regarding the new Black Panther adventure. That said, it's no surprise some doubts existed. Black history, African history, has too often been viewed anachronistically – fetishised through some ancient sands of time. Or it is seen through the prism of overfamiliar images: drought-ridden lands, coastal sands where slaves embarked for lives in servitude or worse, the plantation houses of colonisers, and the malnourished and poverty-stricken children of countless charity campaigns. Each deals with survival rather than living. But the Black Panther narrative highlights that survival has always been our superpower. And to survive anything you've got to look to the future. Those who understand this have been amused that, through the Black Panther phenomenon, Afrofuturism is once again in vogue.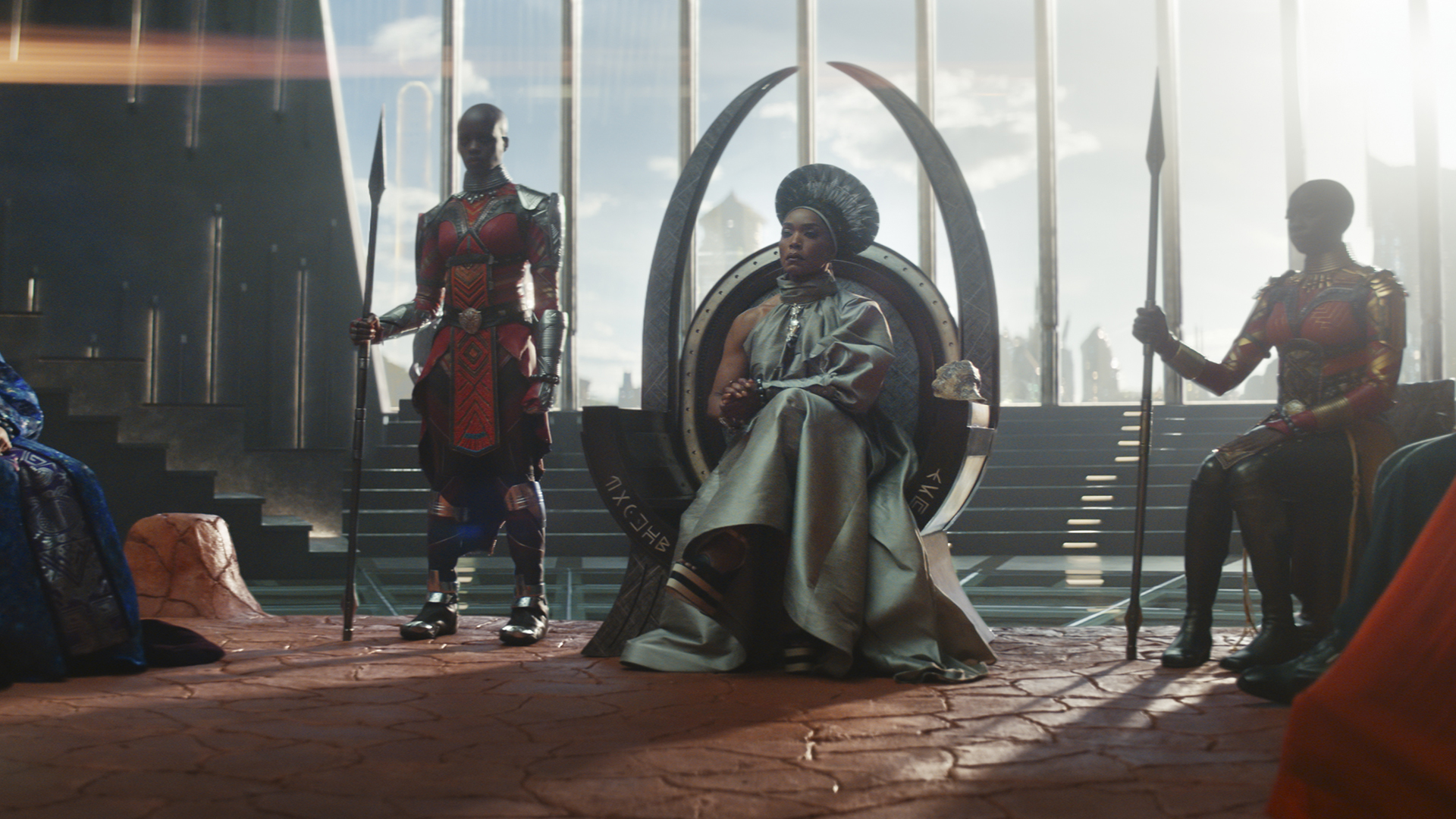 The phrase was coined by journalist Mark Dery in his 1993 essay 'Black to the Future', which explored the sociopolitical constructs of Blackness through a scientific fantasy lens. Though evidence of this creativity dates as far back as W.E.B. DuBois' 1920 short story The Comet, which describes a celestial object that destroys New York, leaving only a Black man and white woman to decide the future of humankind. From there, the references become legion, through film, music and literature, spanning from Sun Ra, Miles Davis, Octavia Butler and N.K. Jemisin to Jimi Hendrix, Janelle Monáe, Ngozi Onwurah and now Ryan Coogler.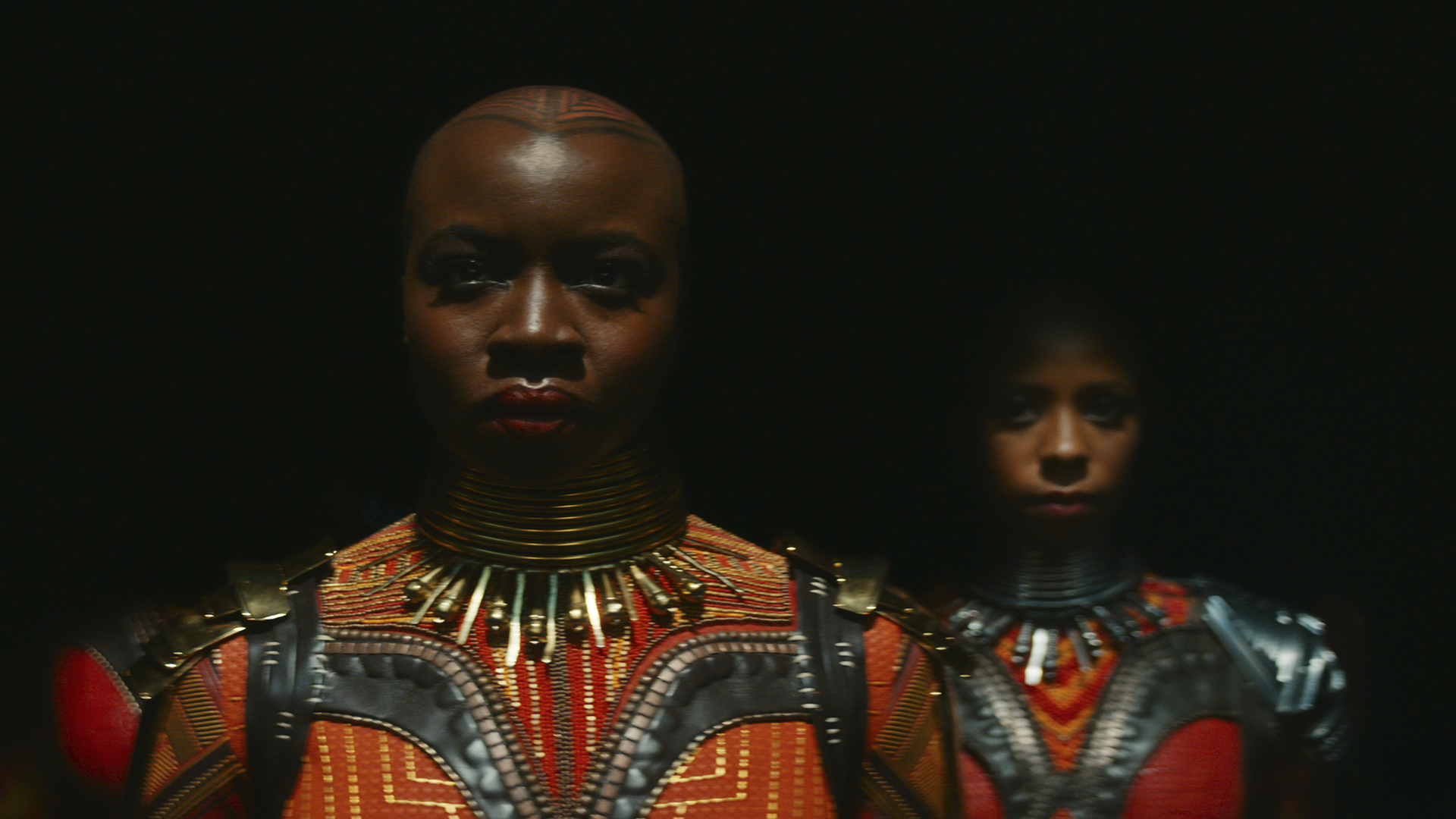 Wakanda Forever is a brilliant sequel, surpassing its predecessor on many levels. There's the reinforcement of Wakanda's political stance in contrast to the arrogant superpowers that envy it; the way it educates, and entertains, us with African traditions, along with the histories of the Mesoamerican, Mayan and Aztec peoples; the recognition of the power and resilience of women through Queen Ramonda (Angela Bassett), Princess Shuri (Letitia Wright), General Okoye (Danai Gurira), Nakia (Lupita Nyong'o) and new character RiRi Williams (Dominique Thorne). And then there's the film's careful consideration and sensitivity in dealing with the tragic loss of its star, Chadwick Boseman. All these elements are enveloped within an Afrofuturist bubble where identity and understanding who you are is important. Black Lives Matter, anyone?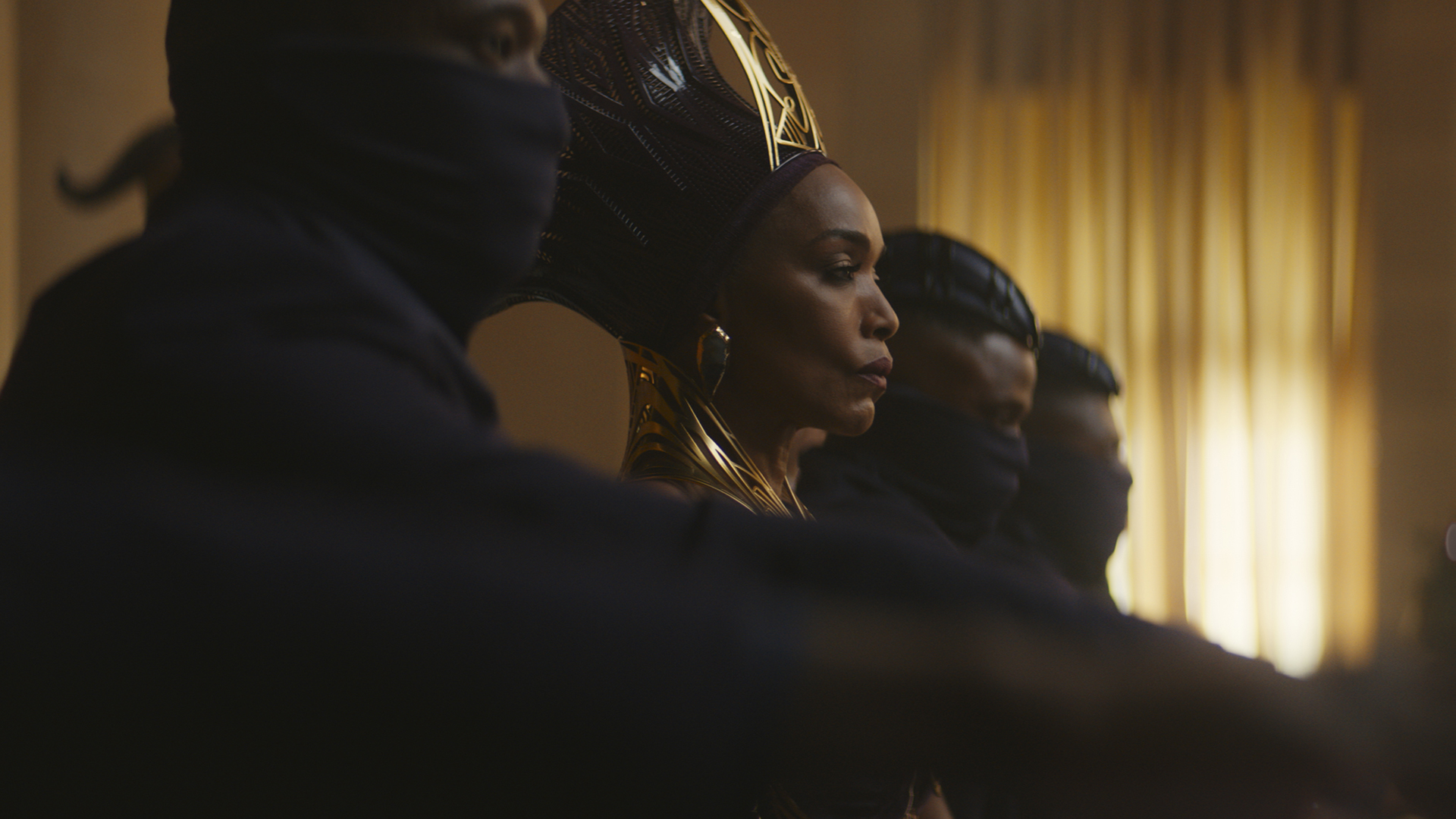 WATCH BLACK PANTHER: WAKANDA FOREVER IN CINEMAS
Book Tickets
What Coogler, and the team he graciously credits at every opportunity, have cleverly done with both Black Panther films is to treat the ingenuity of this African country as a given. Yes, Wakanda is a fictional place. But everything we see there is the result of meticulous research into African tradition and lore. When the film hones in on Princess Shuri's scientific genius, and her casual use of technology, it does so in a way that a London teenager might use a pen. The evidence of her brilliance is a blueprint of inspiration. Protect Africa from invasion? How about an impenetrable shield that covers the whole country. Need to fight off Western infiltrators on the hunt for African resources? Here's a retractable spear more deadly than any gun. The inventions might be science fiction, but the spirit that creates them is what's important. Shuri's faith in science over tradition might not suit a traditional African tale, but in Wakanda there's an acknowledgement of the importance of both the past and possible future. It's something we're going to see more of, through the work of Nigerian-American writer Tomi Adeyemi whose acclaimed 2018 YA novel Children of Blood and Bone, channelling folklore and fantasy through an African lens, is about to be adapted for the screen.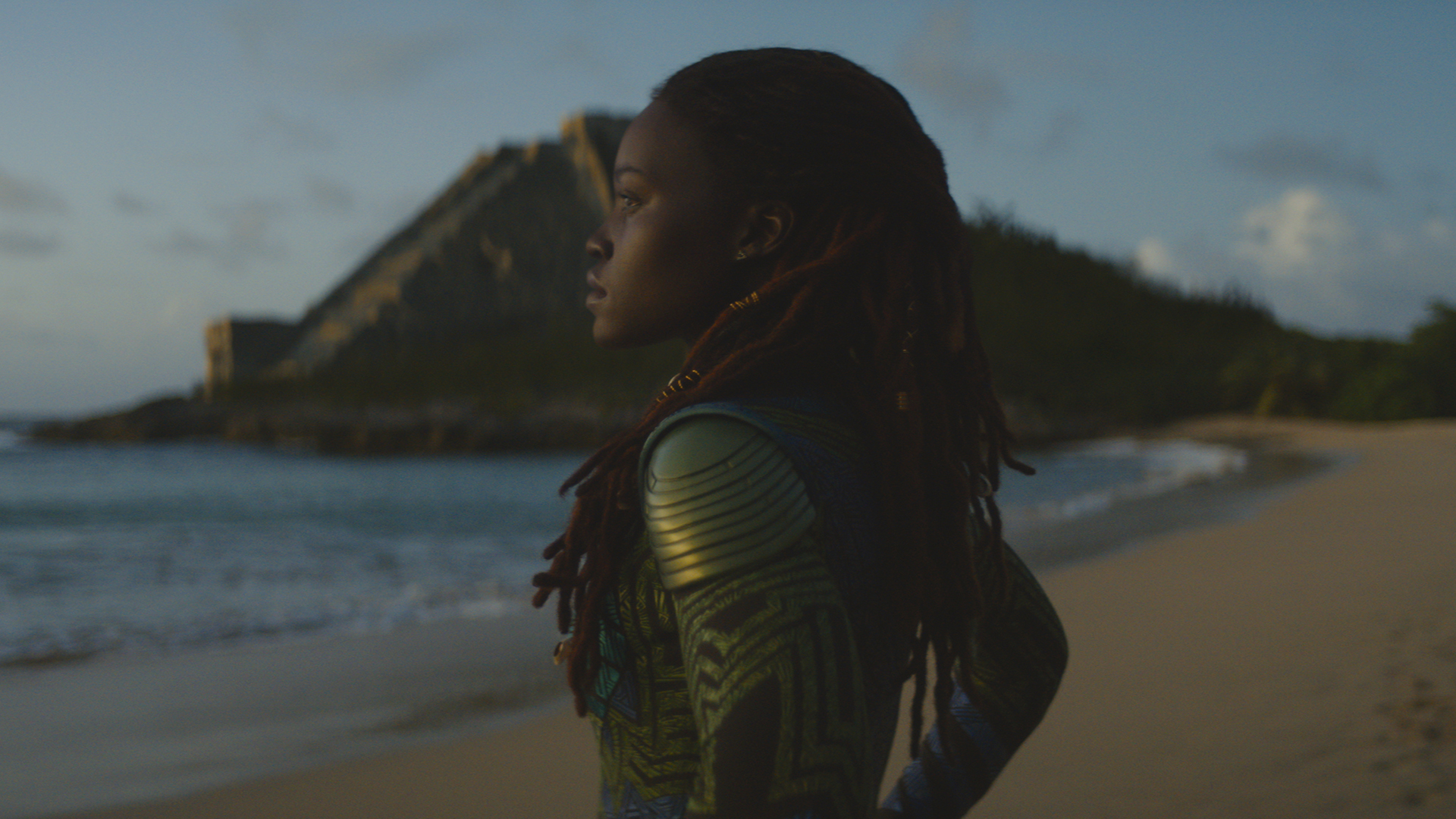 In the real world, when technological advancements are announced at global summits, rarely – if ever – are any Black nations represented in the conversation. The achievements of Black scientists past and present, are rendered as a novelty, through memes, gifs and random 'did you knows?'. Coogler's visualisation of how Africa could do things if left to its own devices – without Western meddling, of course – is the perfect riposte to such reductionism. The world he and his team have built combines tradition, culture and modernity. This isn't just aspirational, it's essential.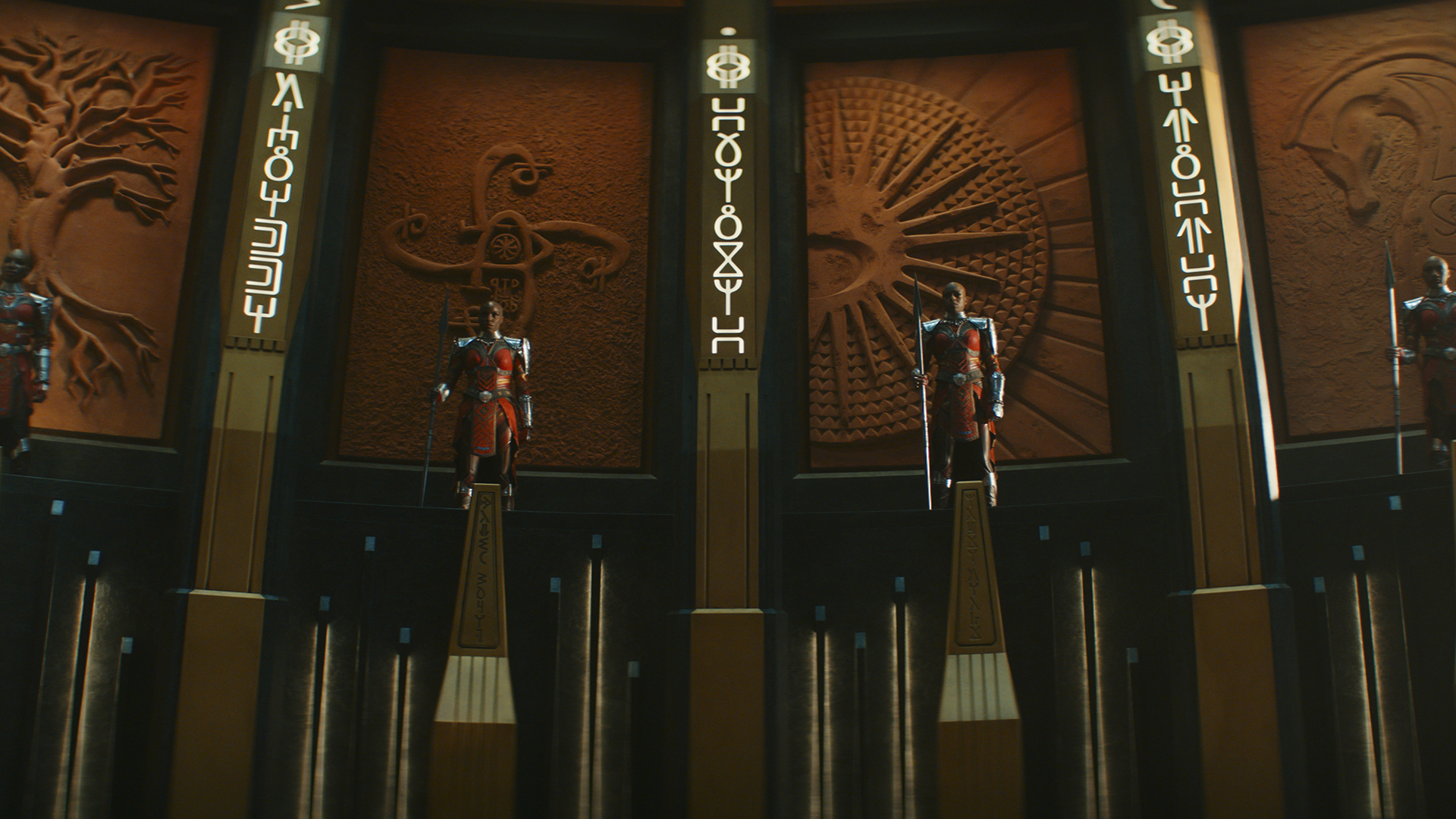 Being part of the mighty Marvel brand has helped the films attract a wide audience, but the Black Panther series still has a pressure that the other MCU films don't, such as dealing with the historical erasure of Black people from science fiction and fantasy. Spitting in the face of the 'Black stories don't travel' narrative, Coogler spins a tale that we can all get behind. After all, shouldn't we really be beyond the point where a boy shooting webs from his wrists is more readily accepted than a Black noble character in any scenario – real or fantasy? So, when Agent Ross (Martin Freeman), the most agreeable of the 'colonisers', uses Shuri's Kimoyo Beads to maintain communication with the most powerful country in Marvel's world – just as Queen Ramonda is warning the West against another attempt at infiltrating Wakanda – these beads become more than a high-tech trinket. They are one more cultural artefact in contributing to the hope that the visionaries of Afrofuturism, in all its artistic forms, are given space to reimagine a future world that could inspire us all.
Akua Gyamfi is the founder of The British Blacklist, a multimedia platform celebrating the work of Black creatives in the arts. Her author photograph is courtesy of Sama Kai.
WATCH BLACK PANTHER: WAKANDA FOREVER IN CINEMAS