Daniel Roher's documentary about the Russian lawyer, anti-corruption campaigner and political hopeful details how Alexei Navalny became the credible opposition to Vladimir Putin's kleptocratic regime, but also highlights the dangers inherent in standing up to the Russian leader.

On 17 January 2021, Russian opposition leader Alexei Navalny boarded a plane that returned him to Moscow. The previous August, he had been flown to Germany to receive emergency medical treatment following an incident in which he was poisoned with a nerve agent. His much trumpeted arrival, and the events that followed it, bookend Roher's thrilling documentary Navalny. As the journalist and commentator Anne Applebaum noted, it was at this moment that he 'turned his life into a metaphor'. He understood the likely outcome of his returning to Russia and what those in power would do to him. That's why he returned. 'This, Navalny was telling all of them, is what courage looks like,' Applebaum continued.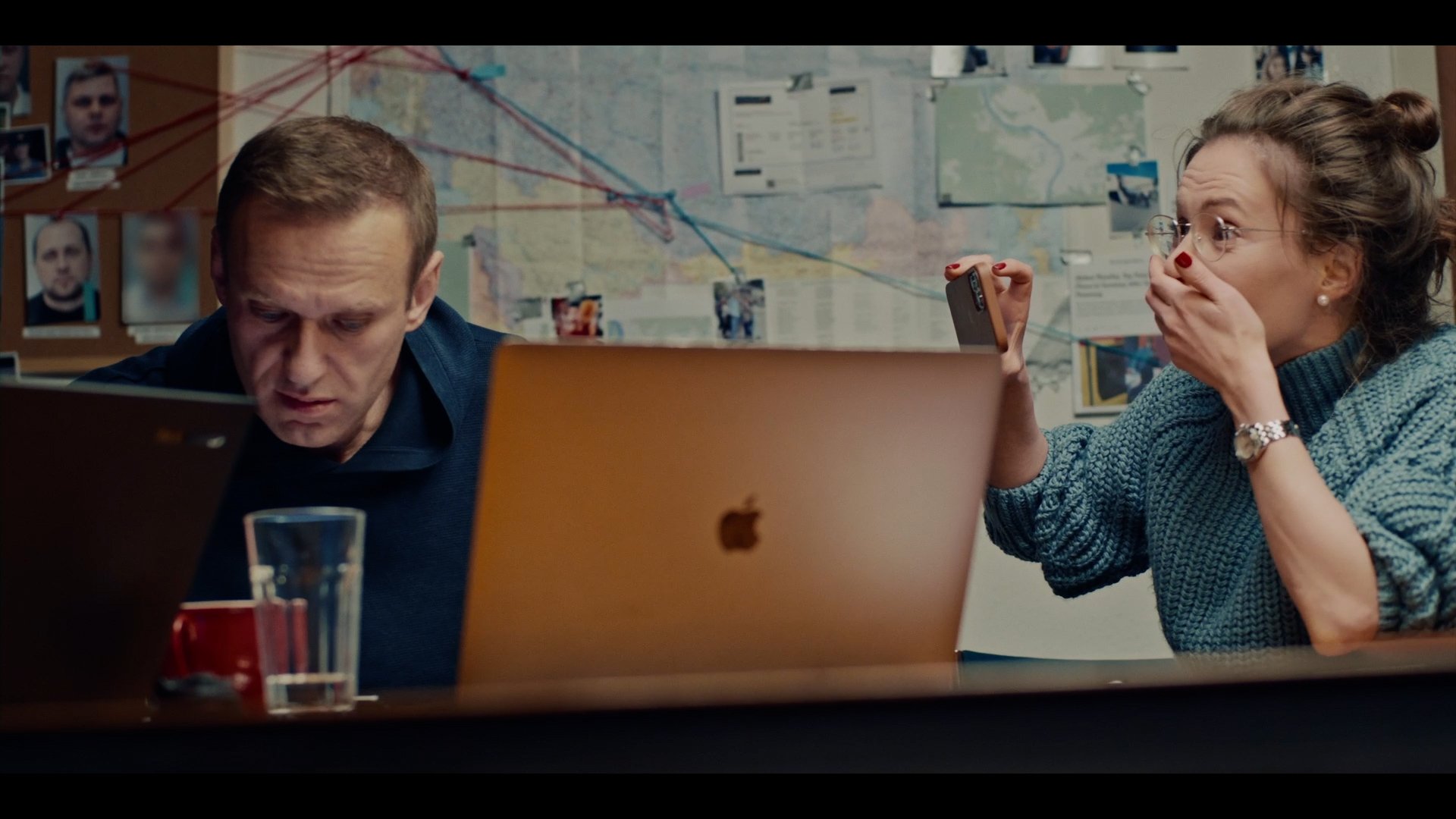 Roher's film embraces two trajectories. It offers an overview of Navalny's rise over the course of the last 10 years, particularly events since his attempt to stand opposite Putin in the 2018 presidential election. The film then shifts gears to detail the investigation into the attempt on his life – the third to date and certainly the most lethal – and how the Kremlin's denial of their involvement fell apart. But the film opens with a disagreement between the filmmaker and his subject. Roher asks Navalny what he would want to say to the Russian people should he die. Navalny dismisses the question, suggesting that should he die, Roher can make 'a boring movie about memory'. Instead, he suggests, 'let's make a thriller out of this movie'. Navalny's response is key to understanding his role upon the landscape of Russian life and in 21st-century world affairs generally. Through his broadcasts on YouTube and TikTok, watched by tens of millions of people, along with his own coruscating online documentaries about corruption at all levels of Russian government and its affiliates, Navalny has come to define a new generation of politicians. Banned from all forms of conventional media in Russia, he has embraced social media as a force for good and a repository for his evidence against those in power, which he hopes will one day bring about change. He has also defined himself as an exemplar of the mediated age, a figure who has used digital platforms the way that politicians traditionally employ a press conference or the chambers of power.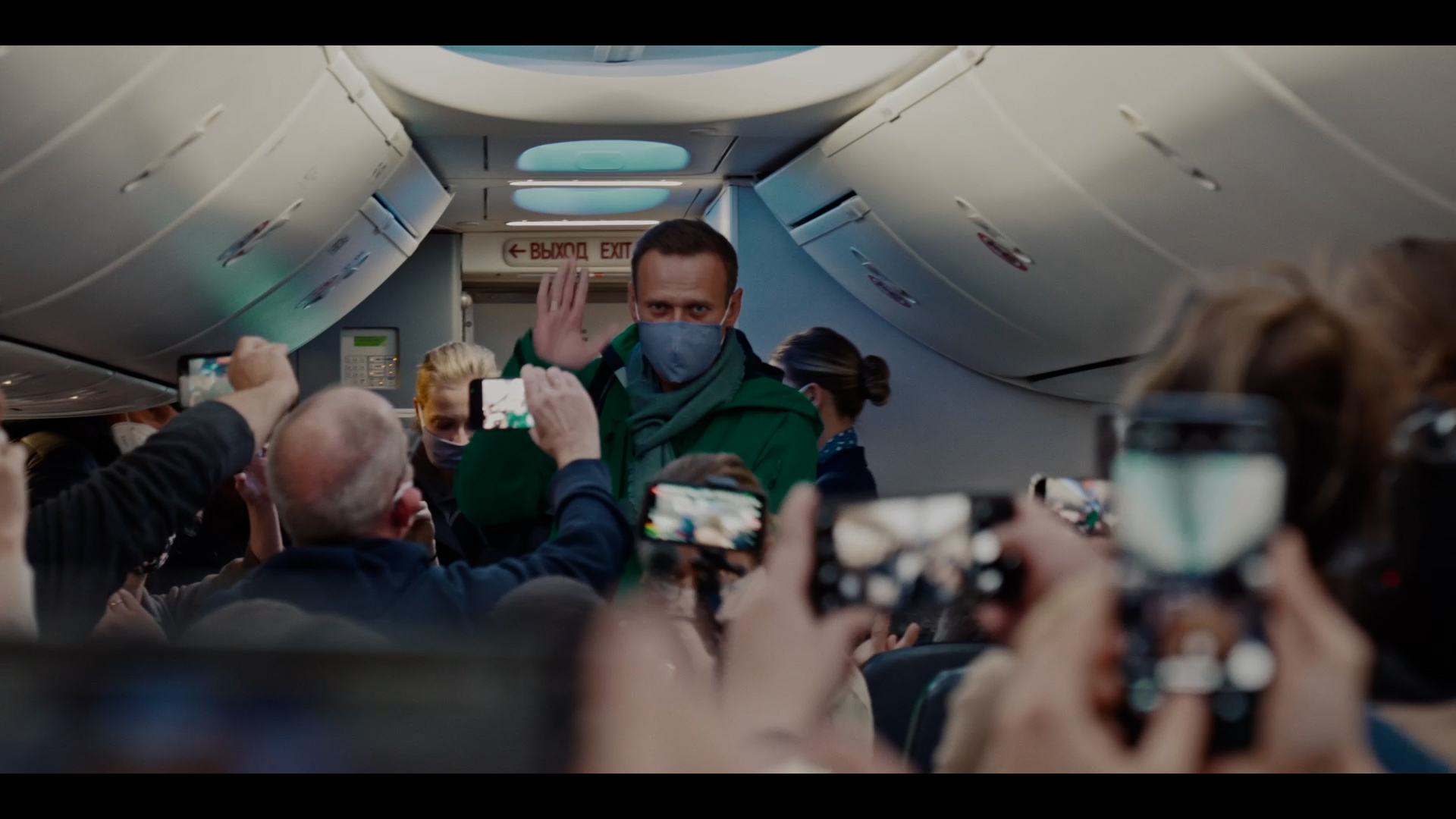 Roher offers a brief overview of Navalny's rise. Born in 1976, of Russian and Ukrainian descent, in the 1990s Navalny studied law, followed by securities and exchanges, finally graduating in 2001. From 2000, he became increasingly involved in political activity, aligning himself with parties opposed to Putin's regime. He became a member of the Russian Opposition Coordination Council, leader of the relaunched (in 2018) Russia of the Future Party and founder of the Anti-Corruption Foundation (FBK). In 2017, Navalny and the FBK released the film He is Not Dimon to You, which accused Dmitry Medvedev – former president and prime minister, and currently deputy chairman of the Security Council of Russia – of embezzling $1.2 billion. Following his arrest in January, the FBK released Putin's Palace (2021), which offers evidence that Putin illegally obtained funds to build a vast private property on the shores of the Black Sea. Written and narrated by Navalny and released on his YouTube channel, it garnered over 100 million views within a week and supported his 2011 claim that Putin and his minions in United Russia comprise a 'party of crooks and thieves'.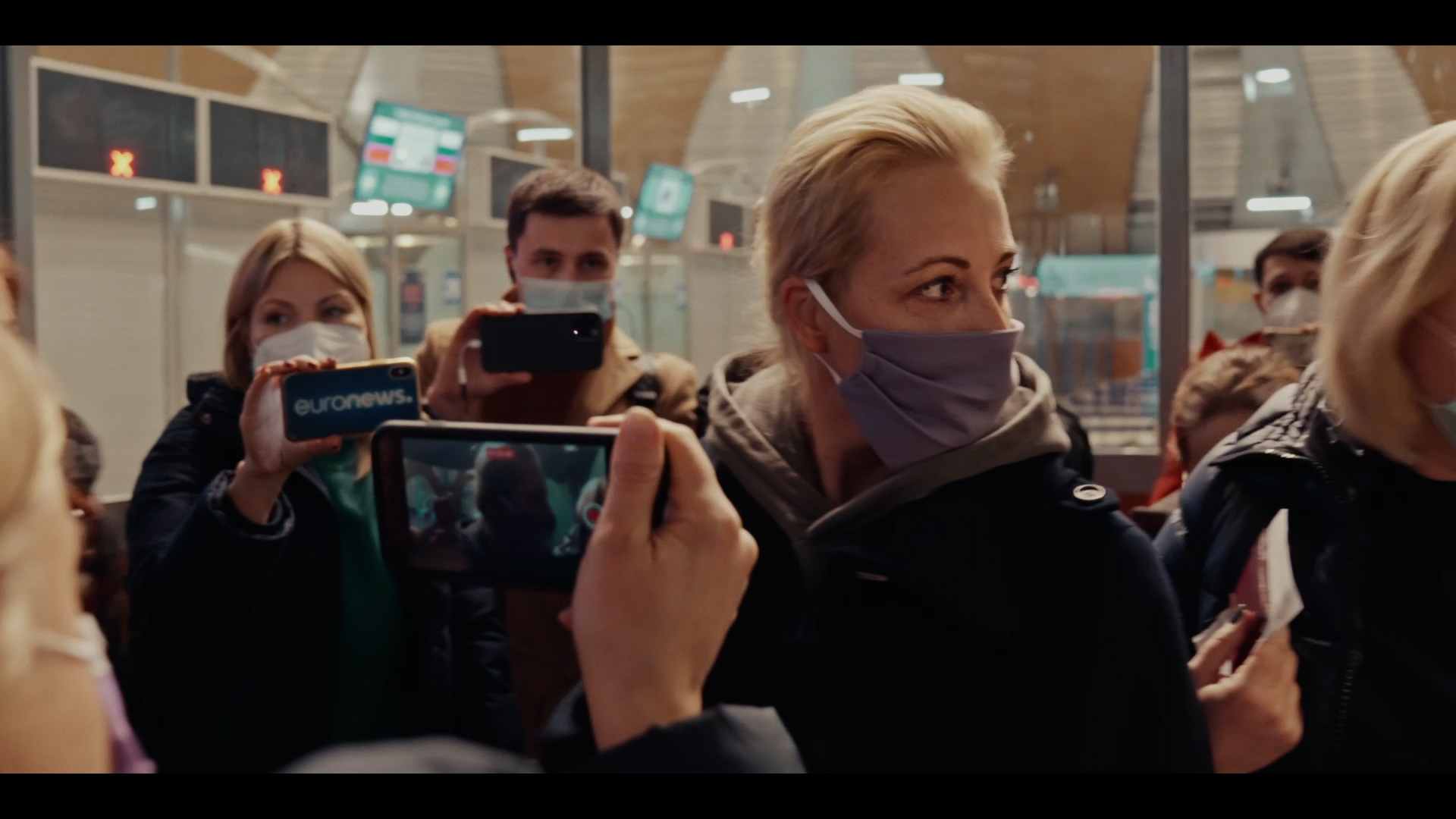 Navalny was poisoned during a 2020 trip to Tomsk, in Siberia. He became seriously ill on the return flight to Moscow, which was redirected to Omsk. His wife and colleagues were initially denied access to him at the hospital where he was being treated and when a medical plane chartered by an aid agency arrived from Germany, doctors claimed he was too ill to fly. However, he was eventually permitted to leave. Subsequent medical treatment led to the German government announcing that he had been poisoned with a Novichok nerve agent, a favourite weapon of the FSB, Russia's principal security agency. The same weapon had been used in the 2018 Salisbury attack on former Russian military officer and British intelligence double agent Sergei Skripal.
Roher's unfettered access to Navalny during his stay in Germany allowed him to follow the investigation into the poisoning in real time. Working with Bellingcat open-source journalist Christo Grozev – who was part of the European Press Prize-winning group that investigated the labyrinthine plot around the Skripal case – Navalny and his team soon home in on the FSB agents and operatives who followed him to Tomsk. What they uncover not only proves the state security organisation's involvement in it, the Kremlin's subsequent denials and Navalny's release of unequivocal evidence – captured in the film's most riveting moment – prove that the plot must have been hatched within the highest echelons of government. Playing out like a thriller, this section of the film echoes the style of Laura Poitras' Citizenfour (2014), which captured the tense days leading up to the publication of data leaked by Edward Snowden, which offered evidence of mass surveillance by US security forces and its allies. Both moments provide a chilling example of state control and the abuse of power. (The film was completed before the increasing likelihood of an attack by Russian forces on Ukraine, but it leaves little doubt that Putin's motives are driven by anything other than self-preservation and that the welfare of any individuals – Russian or otherwise – are of little consequence to him if they stand in his way.)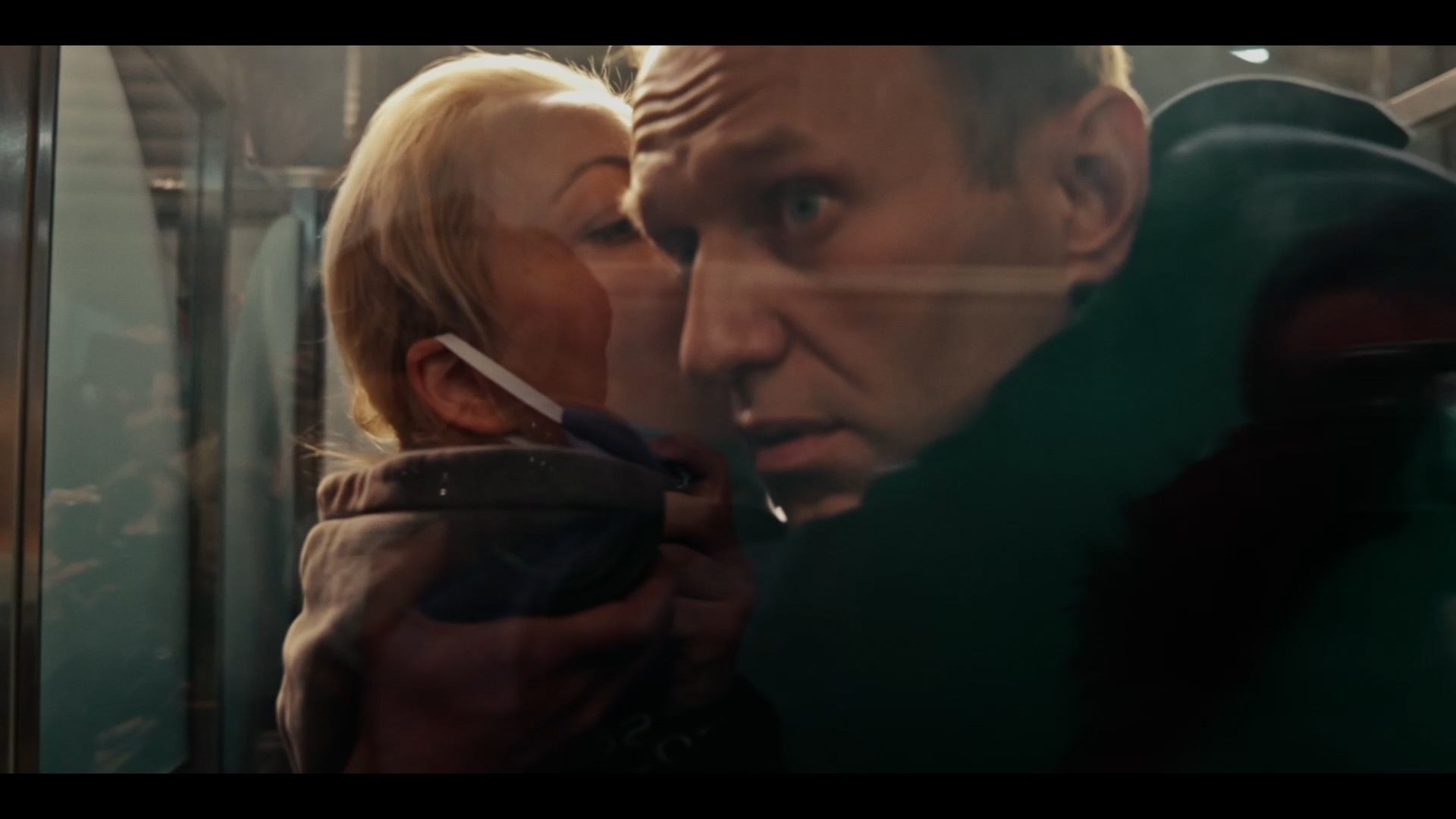 Navalny acknowledges its subject's more dubious positions over the years, particularly his brief dalliances with far-right nationalist parties. (Although the film doesn't fully grapple with his previous positions regarding the integration of both Belarus and Ukraine into a wider Russian nation, Navalny has been a vocal critic of Putin's 2014 invasion of the Crimea, his involvement in Chechnya and Syria, and the current conflict in Ukraine.) But the film reinforces the general opinion that Navalny remains the only legitimate opposition to Putin, even in prison. The most recent image we see of Navalny in the film is with a shaved head, incarcerated in a high-security prison where he looks likely to spend the next 10 years (on charges that are without foundation). Even here, his expression shows defiance. In a note written to the Russian journalist Yevgenia Albats, Navalny offered the assurance 'Everything will be alright'. But, ever the realist, he added, 'And even if it isn't, we'll have the consolation of having lived honest lives.'
Watch Navalny on Tuesday 12 April with a special prerecorded Q&A; or on Saturday 16 April with a live Q&A.