Curzon has picked up UK distribution for The Humans, the directorial debut of acclaimed Tony Award-winning playwright Stephen Karam.

The ensemble piece stars Beanie Feldstein (Lady Bird, Booksmart), Steven Yeun (The Walking Dead, Okja, Minari), Richard Jenkins (The Shape of Water, Kajillionaire), June Squibb (Nebraska, Palm Springs), Amy Schumer (Trainwreck, Inside Amy Schumer) and Jane Houdyshell (Little Women, Everybody's Fine), the only cast member from the original stage production to appear in the screen adaptation.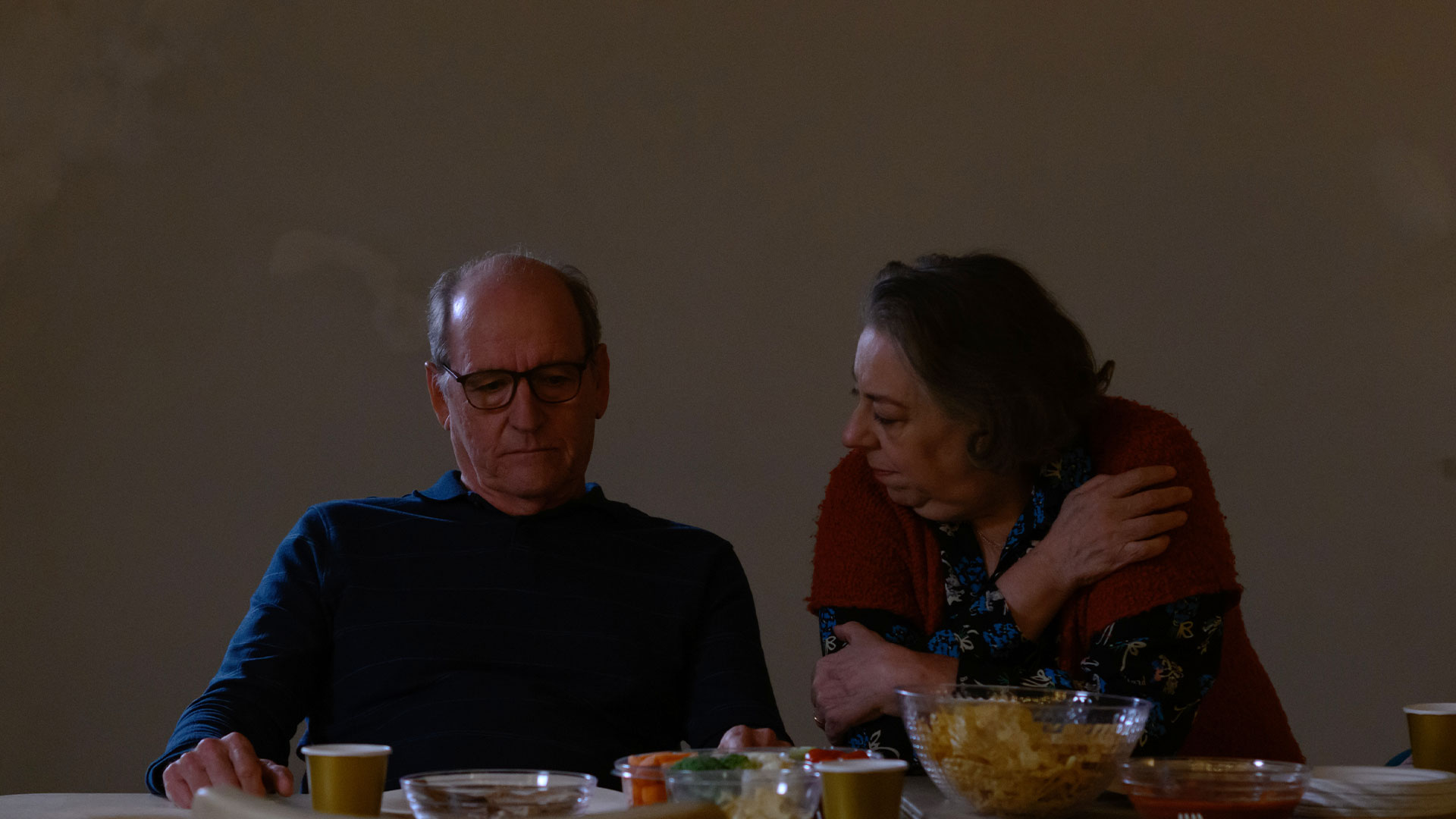 It's Thanksgiving and the Blake family have gathered in the downtown Manhattan apartment of Brigid (Feldstein) and Richard (Yeun) – who have just moved in – to celebrate the holiday. Desperately in need of some renovation, the apartment unsettles the out-of-town members of the family with its creaks and groans. Particularly Erik (Jenkins), the somewhat timid patriarch who feels ill at ease away from the suburbs of Scranton, Pennsylvania. But, even though everyone tries to make the best of the situation, the evening seems to eke out a truth that each family member would rather not have to face.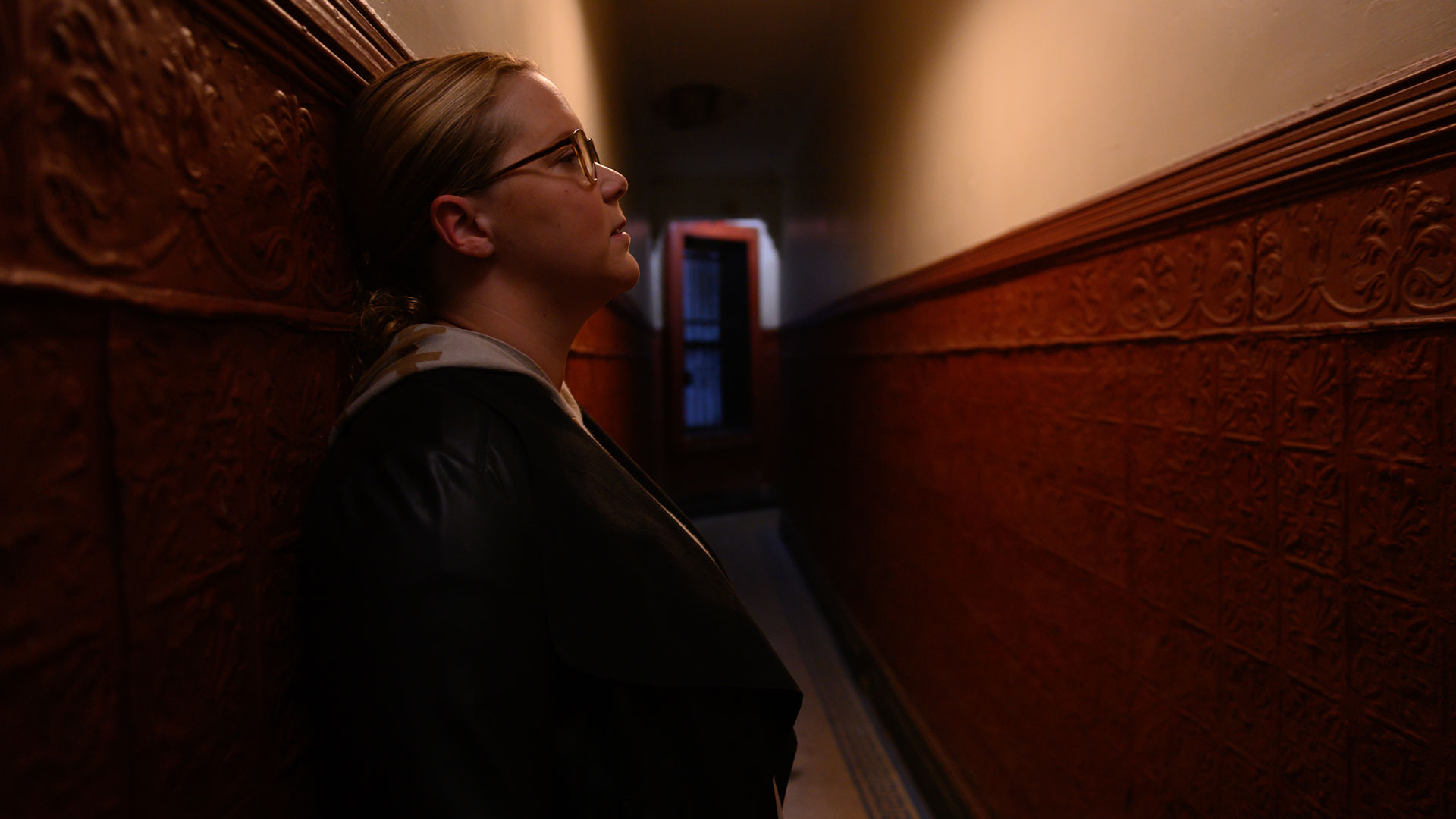 Based on Karam's Tony-winning play, The Humans is a smart, disquieting, and sometimes funny family drama set in the aftermath of the 9/11 attacks, though the incident is more inferred than it is present, acting as a symbolic reminder of the age in which we live. This sense of anxiety informs the film's tone and the edginess of the characters, which paints an intelligent and affecting portrait of modern family life, played to perfection by an outstanding cast.
In contrast to the original stage play, which featured an entire apartment in one set, Karam skilfully employs the network of rooms to draw out the nuances of each character. Cinematographer Lol Crawley (45 Years, The Childhood of a Leader, Vox Lux) plays with shadows to brilliant effect, giving the space a sense of discontent which Karam uses to create a uniquely comic perspective on a very damaged world. (As New York Times theatre critic Alexis Soloski noted about the way Karam explores emotional and personal spaces in his original stage production, he 'specialises in painful comedies that really shouldn't be as funny as they are.')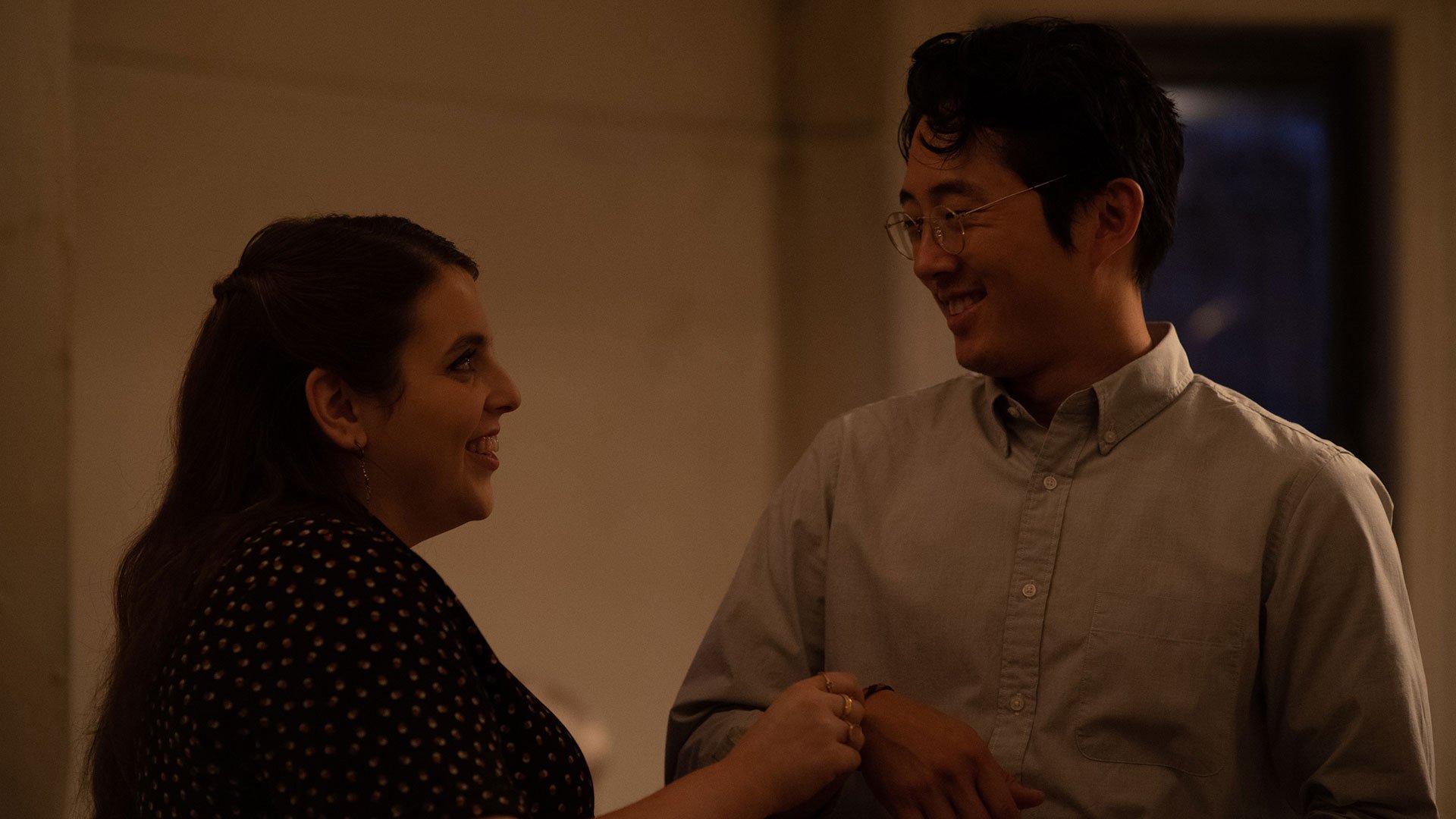 Balancing weighty themes, The Humans is the perfect theatre crossover – a film that loses none of the stage play's power but makes the most of cinema as we follow the Blakes through one bumpy night.