The Marvel Cinematic Universe, or MCU as it's better known, is expanding yet again this month with Eternals, the latest film from Nomadland's Oscar-winning director Chloé Zhao. Introducing a new troupe of superheroes played by Angelina Jolie, Salma Hayek, Gemma Chan and Richard Madden, Eternals joins the saga's timeline eight months after the events of Avengers: Endgame. As with any MCU movie, there's a lot to take in, so here's a headstart on some of the need-to-know basics.

What is an Eternal? What are their powers?

The Eternals are a group of 10 immortal beings, led by Ajak (Salma Hayek), working on behalf of their creators the Celestials (more on them later). Each Eternal has a unique power, Ikaris (Richard Madden), for example, can fly and shoot cosmic energy from his eyes like Superman, while his on-again-off-again partner Sersi (Gemma Chan) can change matter from one form to another, such as transform a double-decker bus into a curiously bus-shaped block of flower petals.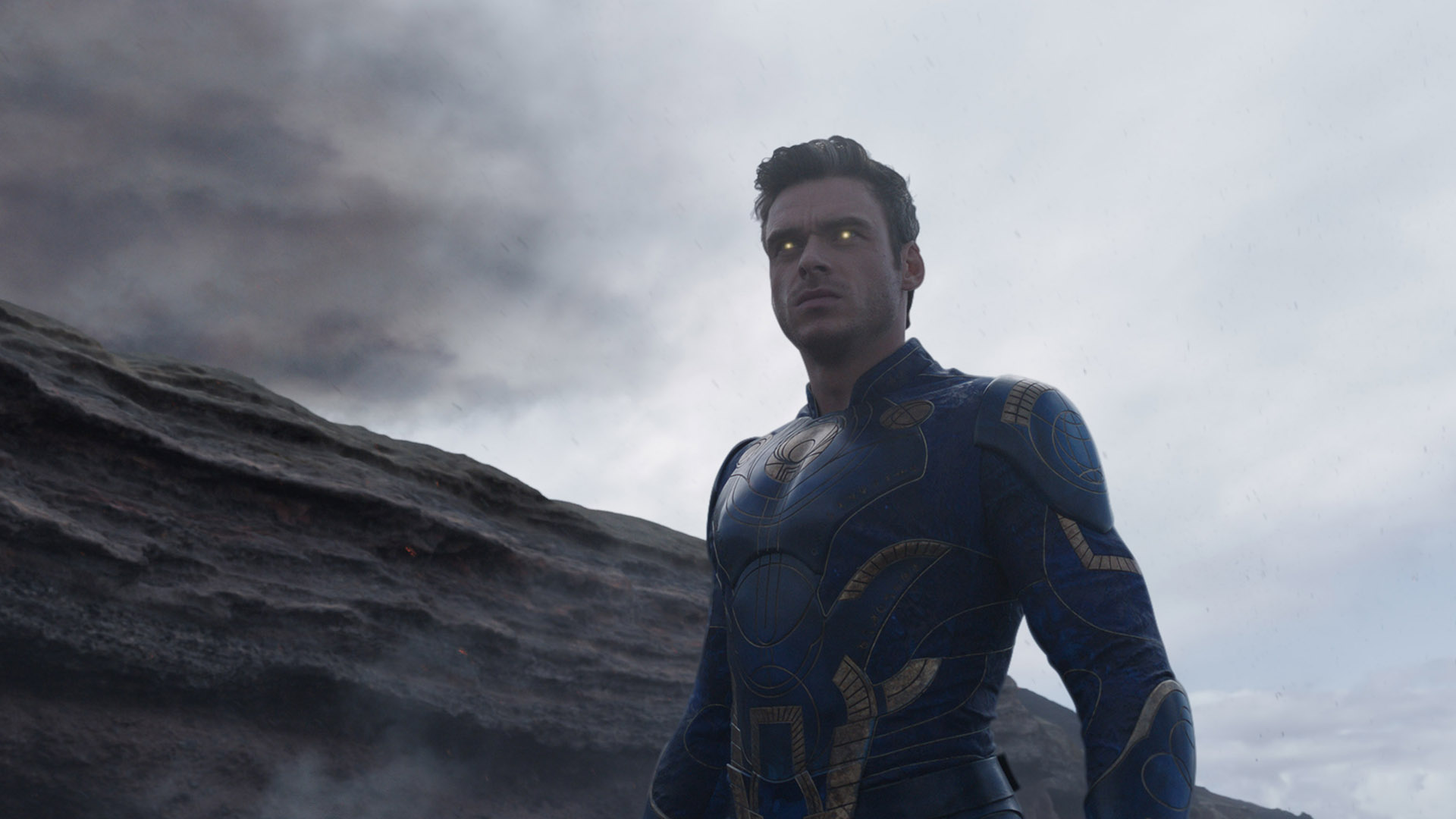 These 10 Eternals were sent to Earth by the Celestials millennia ago to protect humanity from a race of aggressive predators called the Deviants and, ever since they wiped out these sworn enemies, the Eternals have been secretly helping humanity learn to better progress their civilisations. When the Deviants somehow reappear after Avengers: Endgame, the bickering, broken family of Eternals, now hiding scattered across the globe, are forced to reunite and defend the world from annihilation.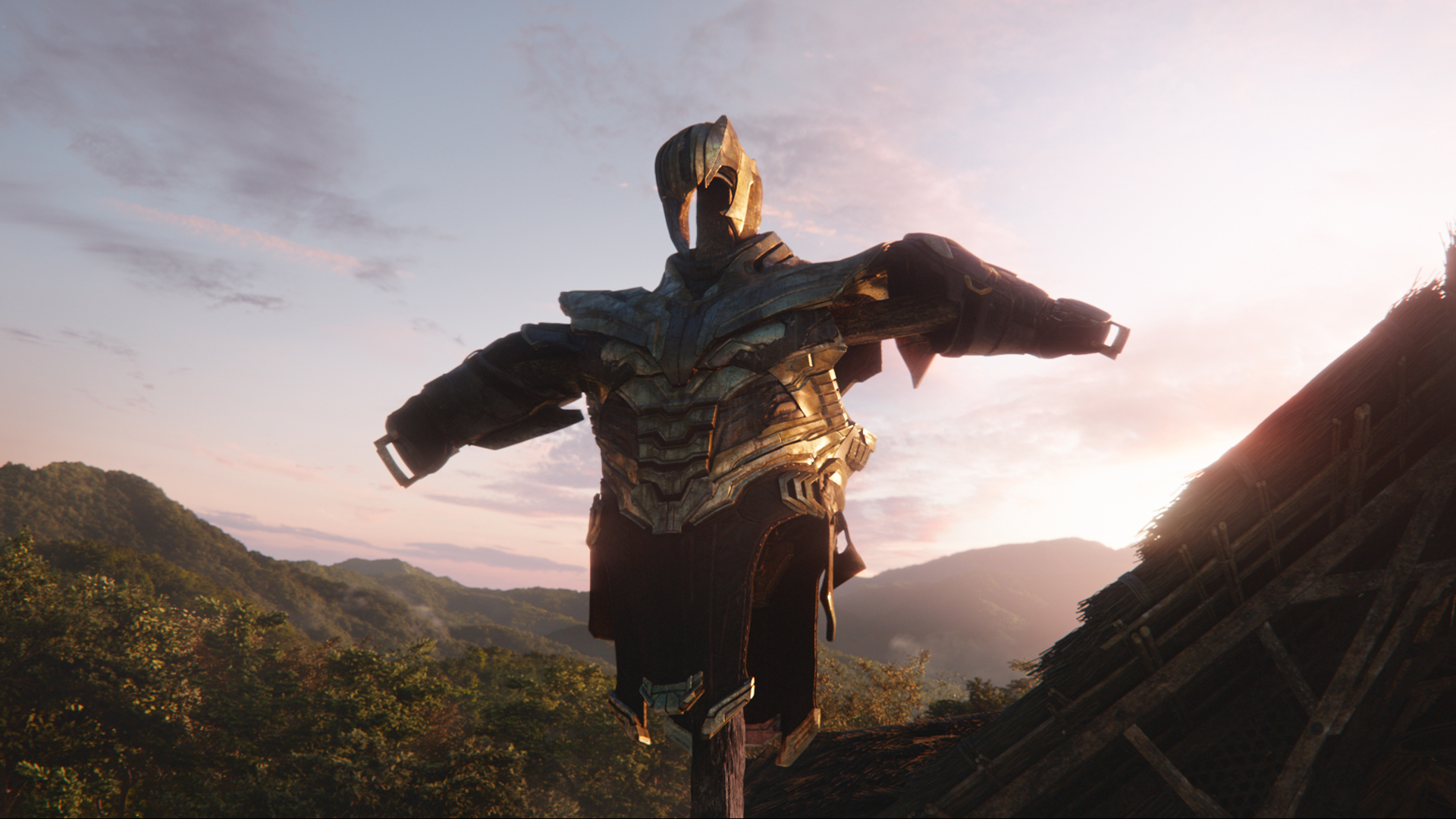 What is a Celestial?
Celestials are colossal, all-powerful ancient immortal beings with the ability to create and manipulate matter. Think of them as being the Marvel Cinematic Universe's Creators (with a capital C) as they are responsible for the 'birth' of both the Eternals and entire planets. Dedicated MCU fans might remember references to these beings in previous films, such as Guardians of the Galaxy and Avengers: Infinity War, in which a severed Celestial's head is turned into a mining colony (and, later, a hangout for all kinds of ne'er-do-wells) called Knowhere. Guardians of the Galaxy 2 also features a human-shaped Celestial character in the form of Ego the Living Planet (played by Kurt Russell), who just so happens to be the father of Star-Lord (Chris Pratt).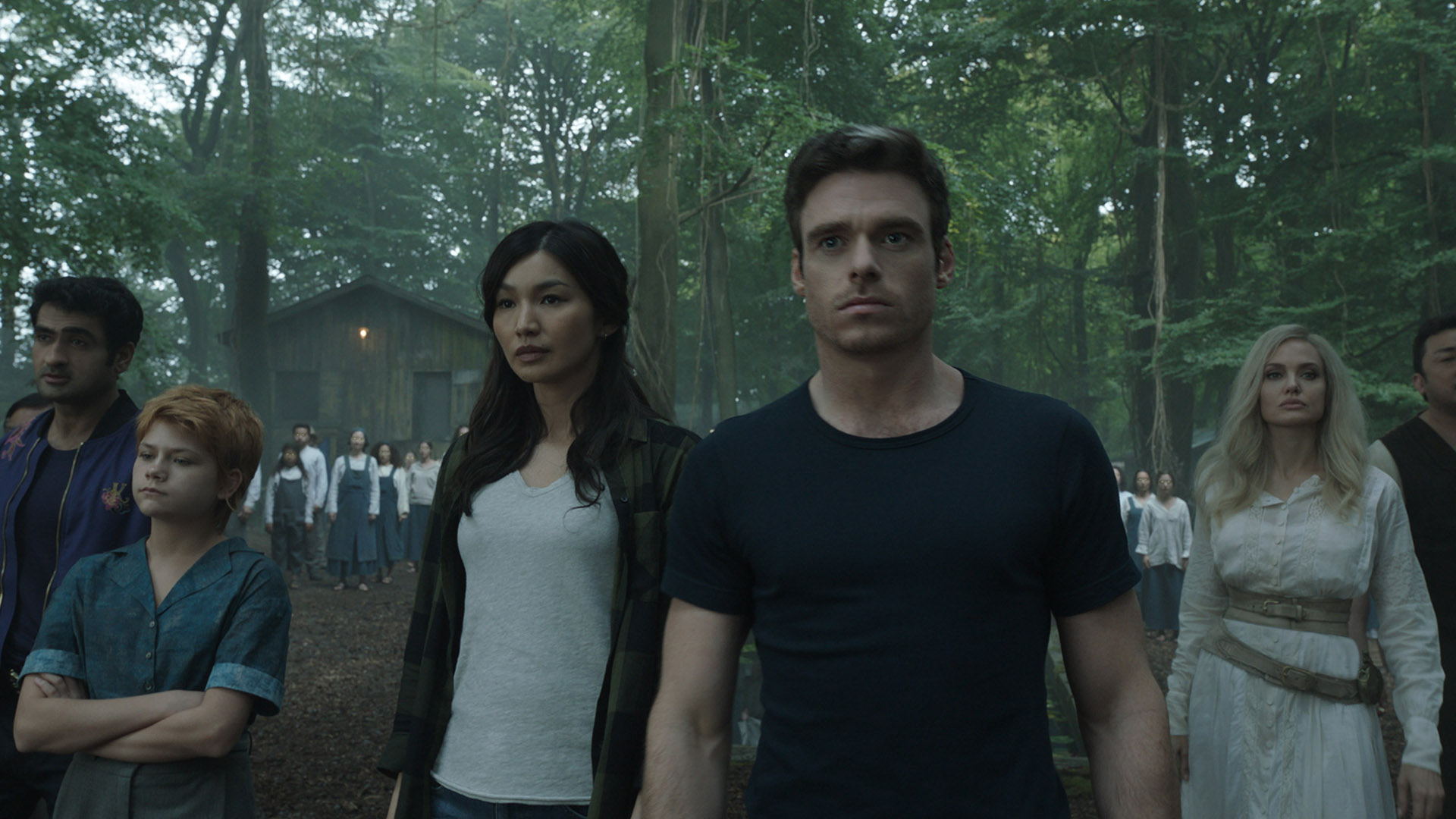 What is a Deviant?
Deviants are some of the Celestials' earlier creations before they perfected their skills with Eternals. Evolving into violent, resentful, destructive creatures, Deviants indirectly caused the creation of Eternals, who were expressly designed to rid worlds of their carnage. Physically, Deviants take a variety of forms, but in this film they tend to be quadrupedal, wolf-like, tendony beasts, though some resemble birds or humanoid figures. In a nutshell, they are angry, animal-like enemies with a penchant for killing.
Why haven't the Eternals been helping humanity during the Infinity War or other big crises?
The Celestials – the Eternals' creators and 'bosses' to a certain extent – expressly forbade them from meddling in human affairs, instructing that they only protect Earth when Deviants are in the picture. Come floods, plagues or world wars, they were forced to stay on the sidelines unless Deviants were involved. This hasn't stopped the Eternals from nudging certain humans in the right direction technologically, but, for the most part, these gods became the stuff of legend over the centuries, their presence only known back when Deviants roamed the earth. The myth of Gilgamesh, for instance, is no doubt based on the real feats of the Eternal Gilgamesh (Don Lee), who has a gift for punching hard.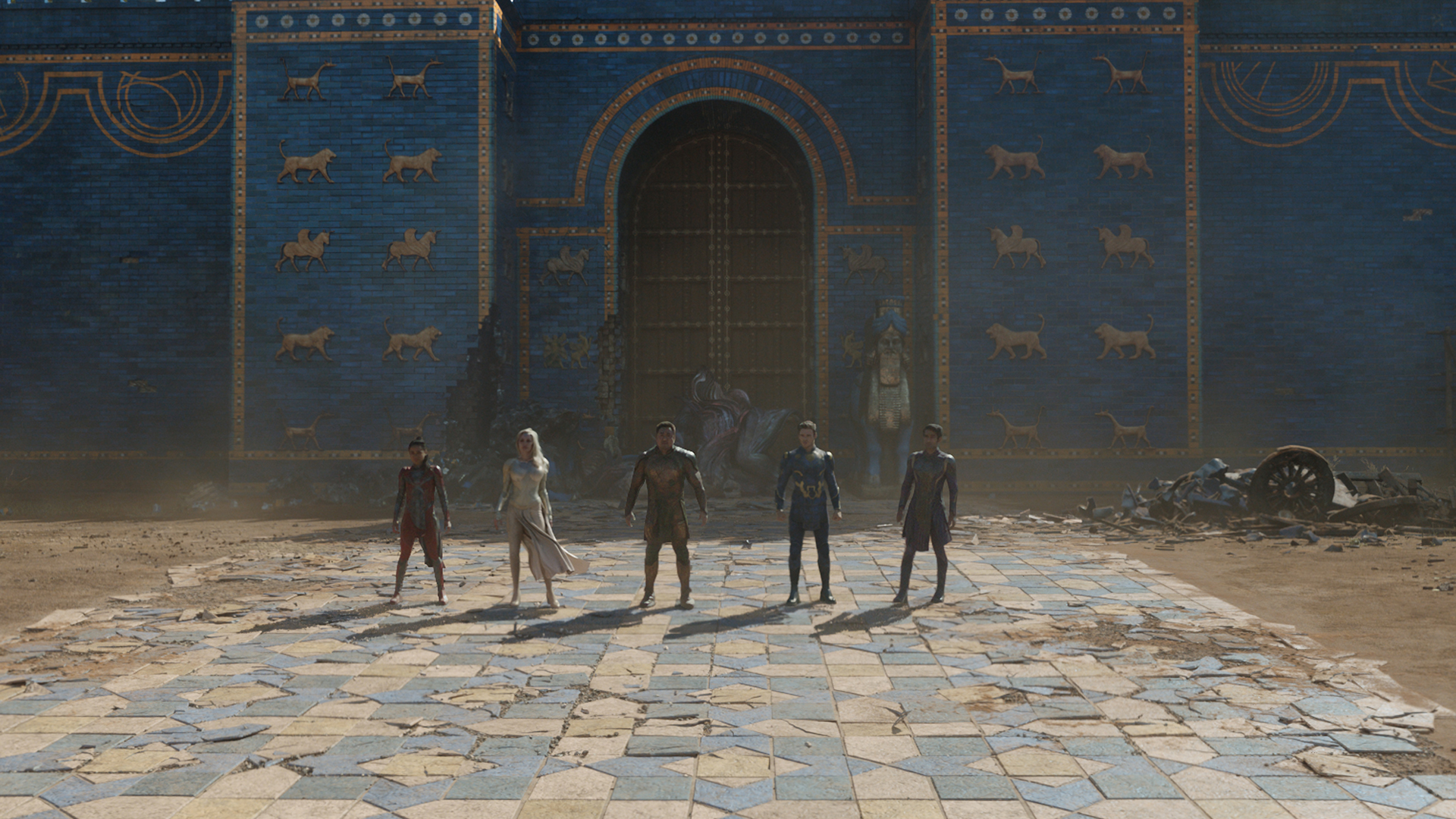 Who is the Black Knight?
To the eagle-eyed, Kit Harington's character name in Eternals (Dane Whitman) indicates that he's not the average, London-based human he appears to be. In the comics, Dane is the descendant of an Arthurian Black Knight, an expert swordsman and wielder of the Ebony Blade, a cursed weapon with extraordinary powers and drawbacks. It can cut through anything and even detect magic, but ignites in its users a lust for violence and death. Don't expect Dane's sword-swinging alter-ego to be a big part of this film, but he might get his own Disney+ spin-off sometime soon...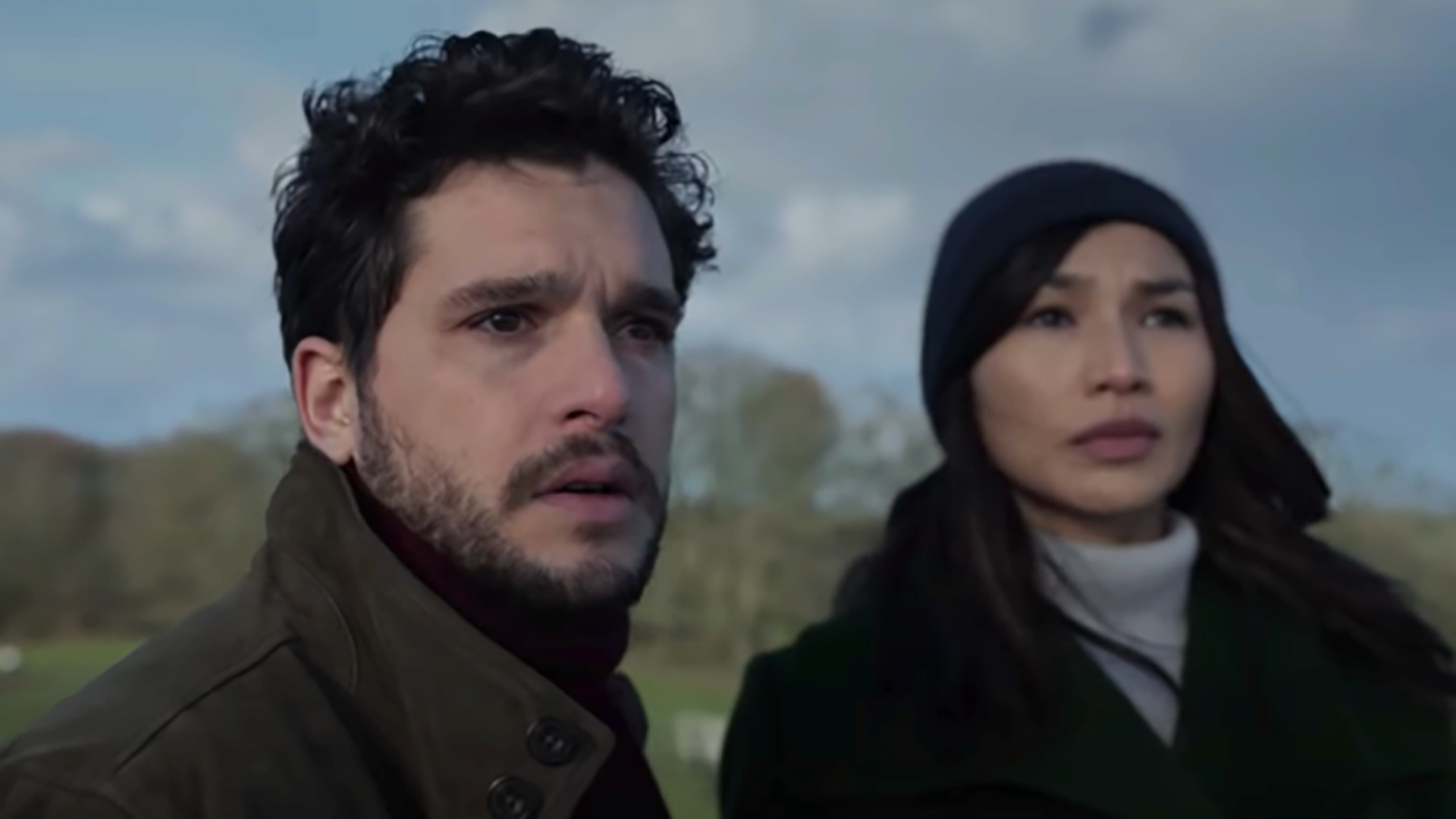 What has Harry Styles got to do with it anyway?
Those who fear spoilers, beware. As revealed by attendees of the Eternals' Los Angeles premiere, one of the credit stings for this film features former One Directioner Harry Styles as a previously unseen character. In a 30-second cameo, he appears as Eros, Thanos' brother, a distinctly less power-hungry and less purple titan who is interested in carefree living and flirting with women.